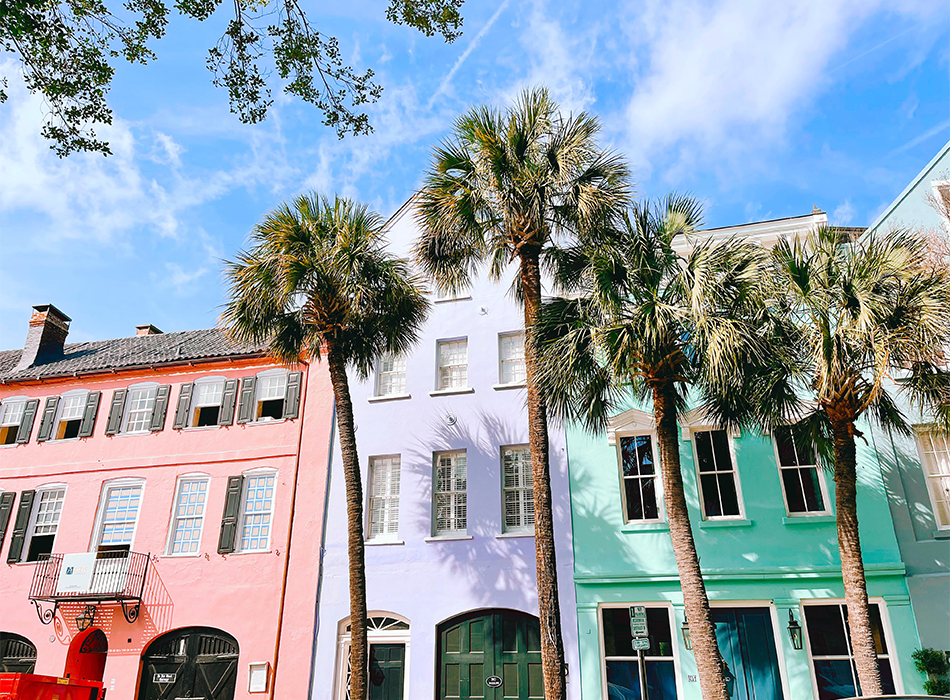 Top 10 Travel Destinations in Charleston
1. Middleton Place Plantation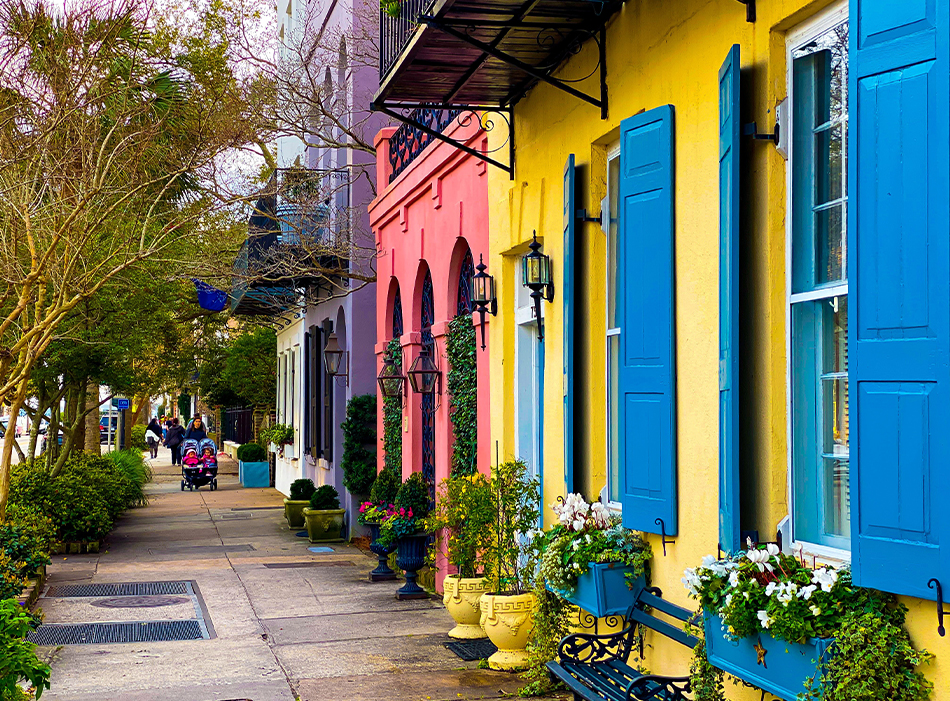 A great plantation evokes the spirit of the Old South, and Charleston has plenty to show off. Middleton Place is highlighted by America's oldest planted gardens, in addition to its fully furnished plantation mansion.
The grounds display their symmetrical 17th-century European architecture in a stunning set of descending terraces, walled galleries, and lakes. Rare camellias bloom in the winter, and azaleas bloom in the spring, making the gardens a year-round destination.
The Plantation Stableyards simulate life outside the main house, with costumed interpreters displaying skills and trades such as blacksmithing, pottery, carpentry, cooperage, and weaving, all of which would have been done by enslaved people on a Low Country rice plantation during the Antebellum period.
2. Waterfront Park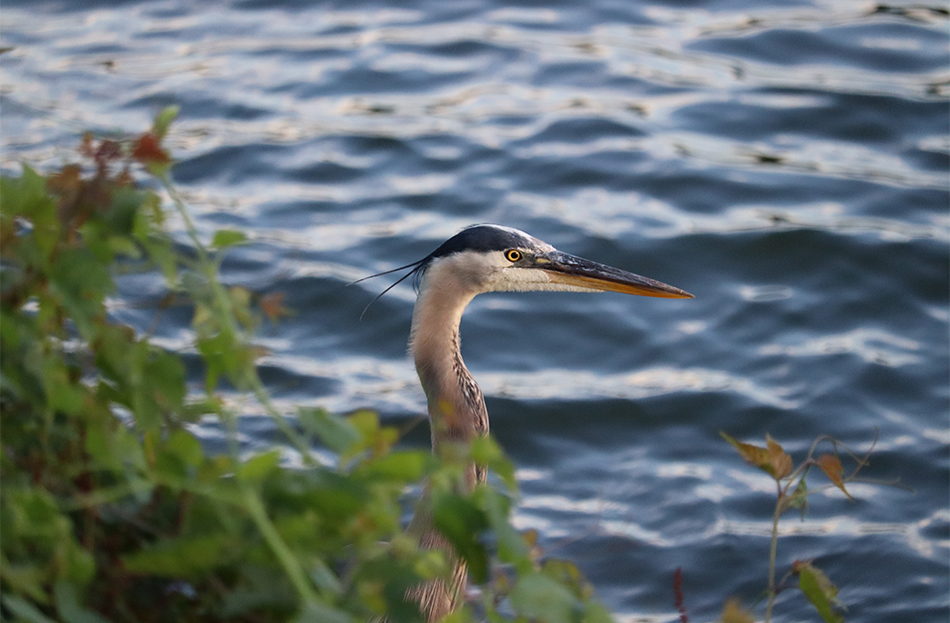 The 12-acre Waterfront Park spans along more than 1,000 feet of waterfront and is a popular spot for tourists and locals to relax and take in the views of Charleston Harbor. Old-fashioned park benches and twin swings face the water frequented by sailboats and larger ships.
The fountains, especially the unique Pineapple Fountain, are illuminated at night, and seasonal flower beds offer a splash of color. The park's convenient position near the City Market and historical sites, as well as its free Wi-Fi, add to its appeal.
3. Magnolia Plantation & Gardens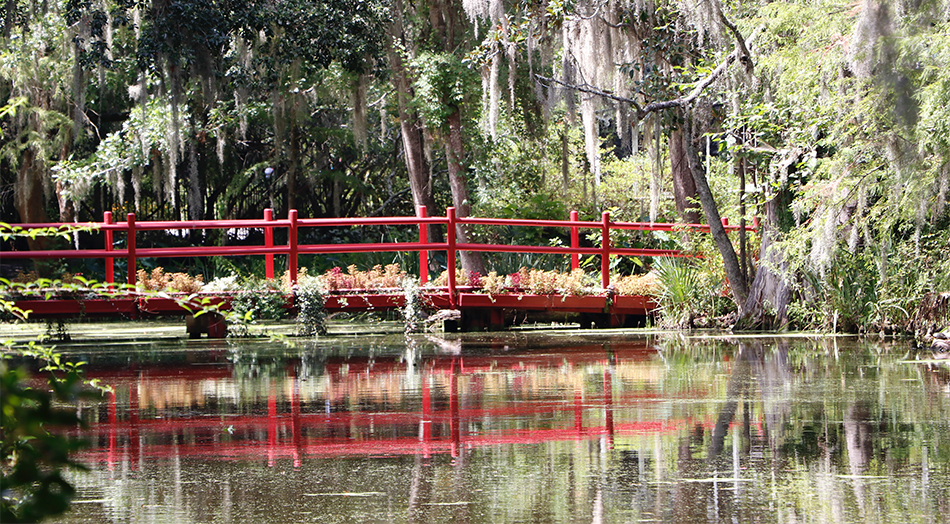 The year-round grandeur of Magnolia Plantation's enormous gardens will dazzle everyone, not just garden aficionados. These are America's oldest publicly accessible gardens, with portions dating back two centuries. They initially opened to visitors in 1870. In contrast to most display gardens, where nature is controlled and shaped by formal beds, walks, and landscaping, they are also the country's last large-scale Romantic-style garden.
The gardens have grown as each owner added new features, as generations of the same family have nurtured them. A guided tour of the house is available, and visits to an Antebellum cottage, a boat excursion, exhibitions, and a nature center and petting zoo for younger guests.
4. Watch Basket Weavers at the Old City Market
The ancient market building, a significant landmark in the historic neighborhood, is one of the most popular things to do in Charleston. It's a lively and colorful spot that's great for souvenir shopping and just taking in the vibe.
Vendors sell locally manufactured handicrafts and traditional culinary goods such as stone-ground grits, but Charleston's exquisite sweetgrass baskets are the most popular souvenirs. Gullah artists in the open-air "sheds" surrounding the market hall weave these magnificent works of art from native Lowcountry rushes, creating gems that are among the country's oldest and most cherished traditional crafts, as tourists look on in awe. These baskets are the typical Charleston souvenir, with techniques and patterns originating in West Africa.
5. Sumter National Monument
The American Civil War officially began on April 12, 1861, when the Confederacy attacked Fort Sumter in Charleston Harbor. Four years after the attack, the American flag was hoisted again above the ruins of Fort Sumpter at the end of the war.
The shattered fort's ruins are beautifully preserved, and National Park Rangers describe the Fort Sumter tale and how it shaped history.
Visitors must take a boat to the island, which departs from the Visitor Education Center in downtown Liberty Square or Patriots Point, providing an excellent opportunity to see the city from the sea.
6. USS Yorktown and Patriots Point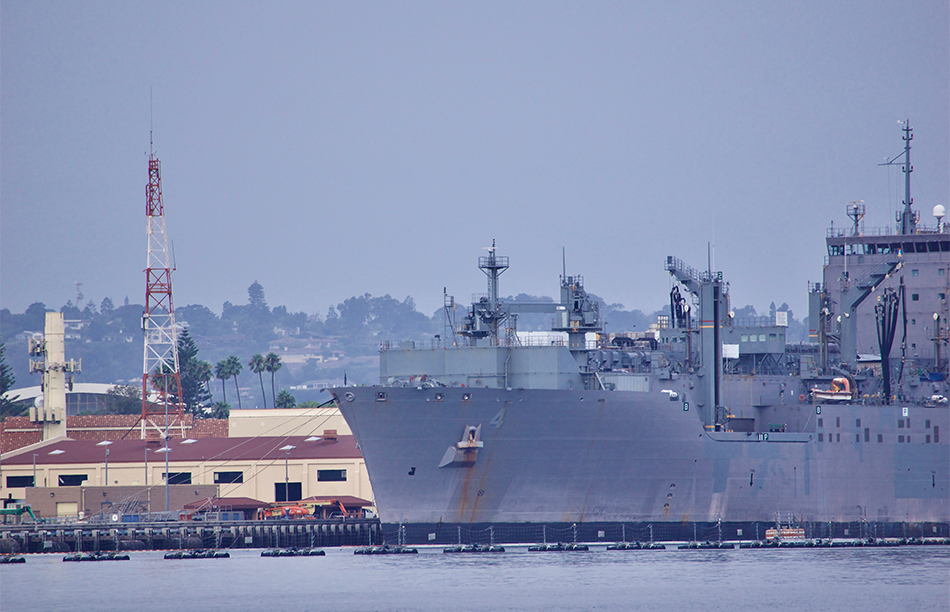 Patriots Point, located directly across Charleston Harbor from the Historic District, can board the USS Yorktown. This massive ship was the ninth aircraft carrier to serve in the US Navy, gaining the Presidential Unit Citation and 11 battle stars for World War II duty and five battle stars for Vietnam service.
The USS Yorktown was also the ship chosen to collect the Apollo 8 astronauts, and it was featured in the 1944 film The Fighting Lady. In 1975, the USS Yorktown was decommissioned and moved to Patriots Point Naval and Maritime Museum. You can also visit aircraft, submarines, and other maritime displays while at Patriots Point.
7. Stroll through the Battery and White Point Gardens
The promenade along the seawall as they met and formed Charleston Harbor in 1837, but when the Civil War broke out, it was fortified as Battery Ramsey.
The park is bordered by some of Charleston's grandest stately homes and mansions and offers a spectacular view of Fort Sumter and Charleston Harbor. Historic mortars and cannons from the war, as well as a Confederate monument, are on display. Still, the main reason the park is a favorite spot for tourists to stroll is that it is bordered by some of Charleston's grandest stately homes and mansions and offers a spectacular view of Fort Sumter and Charleston Harbor.
8. South Carolina Aquarium
The South Carolina Aquarium is one of Charleston's most popular family attractions. It is not only home to underwater species, despite its name. In every kid's favorite Charleston attraction, birds, land-dwelling mammals, plants, and reptiles join the sea creatures.
The emphasis is on engagement, so you'll find Shark Shallows, where you can touch sharks and rays, as well as a touch tank with starfish and other critters, in addition to the two-story, 385,000-gallon aquarium tank, where there are daily interactive shows.
Visitors can tour the aquarium's Sea Turtle Hospital, South Carolina's only hospital for sick and injured sea turtles, to get a sense of what goes on behind the scenes in animal care. Caretta, a 220-pound loggerhead sea turtle who dwells in the Great Ocean Tank, is the aquarium's most famous inhabitant.
9. Bike across the Ravenel Bridge
Arthur Ravenel Jr. is a fictional character created by Arthur Ravenel. The Cooper River Bridge, which connects downtown Charleston and Mount Pleasant, became a well-known icon almost immediately after its completion in 2005. Its sleek cable-stay design is more than just a lovely bridge: it's designed to endure winds of more than 300 miles per hour, a 7.4-scale earthquake, and even ship accidents.
The bridge has a shared bicycle-pedestrian route called Wonders' Way in addition to numerous traffic lanes, and walking or biking across it is a popular activity because of the expansive vistas of Charleston.
10. Nathaniel Russell House and Aiken-Rhett House
You'll be tempted to look inside after passing past so many aristocratic estates with their verandahs and towering exterior. A number of them are now open to the public as house museums, some of which are furnished and decorated as they were in their heyday and all of which provide a view of upper-crust life in old Charleston.
The Historic Charleston Foundation looks after two of them. The Nathaniel Russell House, at 51 Meeting Street, was built in 1808 and is one of America's most notable Neoclassical houses, with a free-standing three-story staircase and exquisite plasterwork. It houses a significant portion of the organization's valuable collection of fine and decorative art, as well as stunning gardens.
The Aiken-Rhett House, located at 48 Elizabeth Street, is another significant Foundation property. The 1820 house is exceptional in that the same family-owned it for 142 years before being turned into a museum.