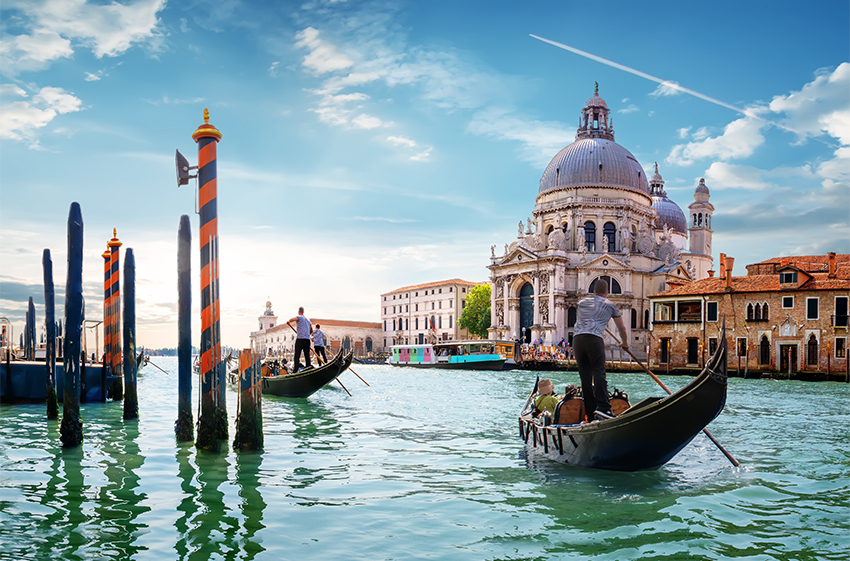 Top 10 Best Cities to Visit in Italy
Nowhere on the planet can compare to Italy's magnificent cities. Their ancient streets are lined with fantastic palaces, churches, museums, and more, and the range of sumptuous architecture on display is simply breathtaking.
Each of the best cities in Italy has something spectacular to offer, whether it is fabulous art collections, renowned cuisine, beautiful landscapes, or great nightlife. Wandering these fantastic Italian city streets will live long in the memory as dreamy and divine, enchanting and enticing.
1. Rome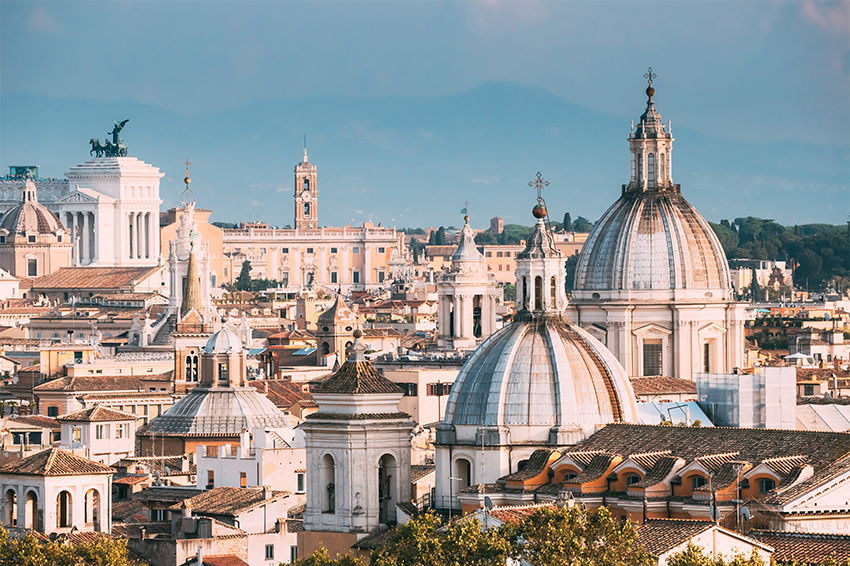 While Rome's iconic landmarks, such as the Colosseum and Roman Forum, need no introduction, the city is brimming with fantastic historical monuments, piazzas, churches, mansions, and more for visitors to explore. It is a heavenly experience to walk through its ancient streets; amazing architecture and beautiful ruins are everywhere you look. The Vatican, the heart of the Catholic Church, is located in the city's center. One of the must-see attractions in this city is the magnificent St. Peter's Basilica.
While incredible art can be found throughout the city, the breathtaking Vatican Museums are unrivaled in terms of the staggering array of paintings, sculptures, and frescoes on display. The ceiling of the Sistine Chapel is the highlight of this divine collection of art.
Although many people visit Rome for the art, history, and culture, it is also a bustling city with many fantastic restaurants, bars, and cafes lining its streets, with many locals and tourists heading to the lively Trastevere in the evening.
2. Florence

Florence, the birthplace of the Renaissance, is enthralling to walk around, and its historic center is filled with beautiful art and stunning architecture. This lovely city is situated along the Arno River. The Ponte Vecchio bridge that spans it, along with the incredible Duomo at its heart, is one of Florence's most famous sights. Its delightful piazzas, lined with heavenly churches and impressive statues, are a joy to stroll through. Botticelli and Michelangelo's masterpieces are generously displayed to the world in its fantastic museums.
Delightful cafes and restaurants overlook the ancient cobblestones, and Florence never disappoints when it comes to fantastic shopping, sumptuous Tuscan cuisine, and delicious wines.
3. Venice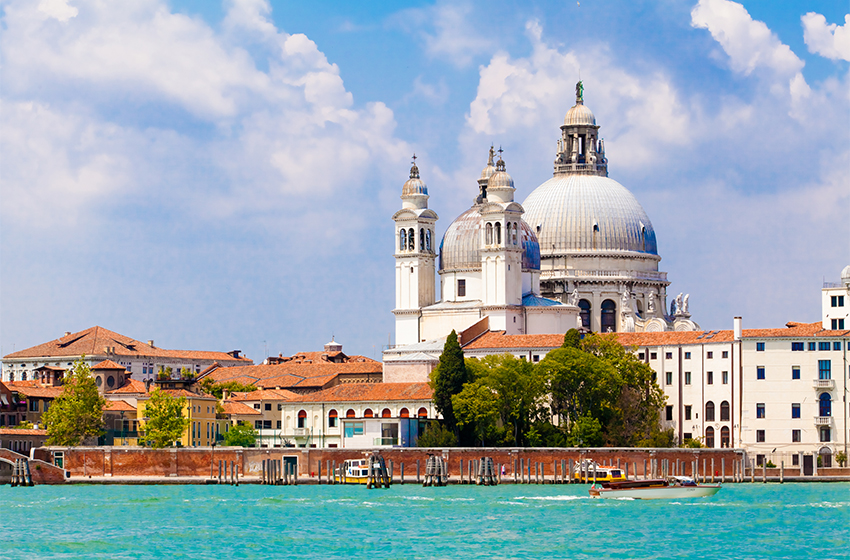 Venice is a truly magical city unlike any other on the planet. Its beautiful canals and waterways are lined with stunning buildings, palaces, and churches and are located in the middle of a lagoon. The winding alleys that connect them lead to even more delights. While the Grand Canal and Piazza San Marco are two must-see tourist attractions, simply strolling through this charming city is a dream.
Despite the fact that it is very crowded with tourists, there are still deserted back streets and atmospheric restaurants and bars hidden away here and there. The food here is delicious, and the views are often breathtaking. Take a gondola ride through the canals to see interesting boutiques, upmarket stores, and souvenir shops. Visit in February for the amazing costume-filled carnival.
4. Naples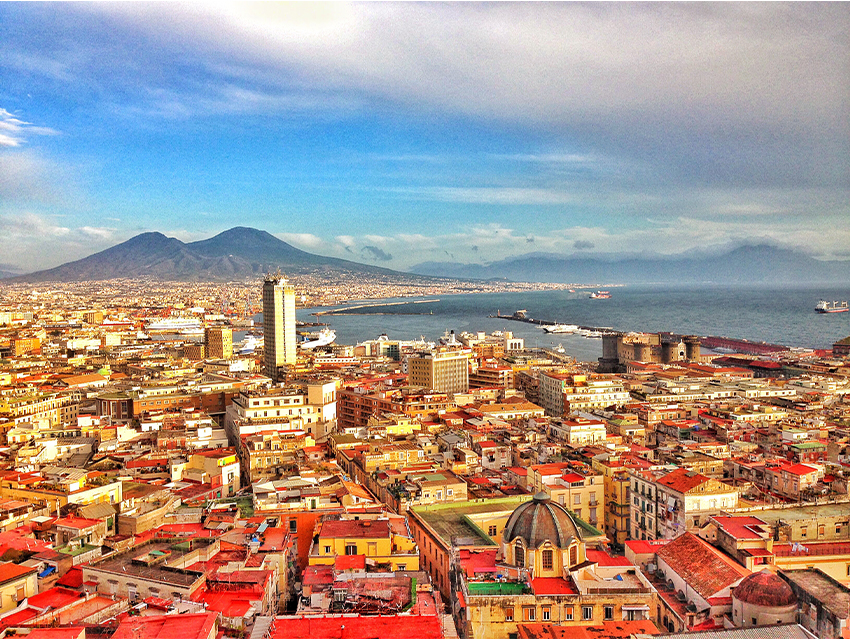 Lying on the Gulf of Naples, this energetic city is full of life and vigor, with a wealth of cultural and historic sites to visit. There are two royal palaces to explore, as well as three castles and numerous ruins dating back over the ages – not to mention the vast array of architectural marvels on offer.
Its fantastic museums showcase stunning frescoes and masterpieces by Caravaggio and others, while its gastronomic scene is the stuff of legends. Do a bit rough around the edges and much less popular than some other big Italian cities, Naples is a joy to visit.
5. Milan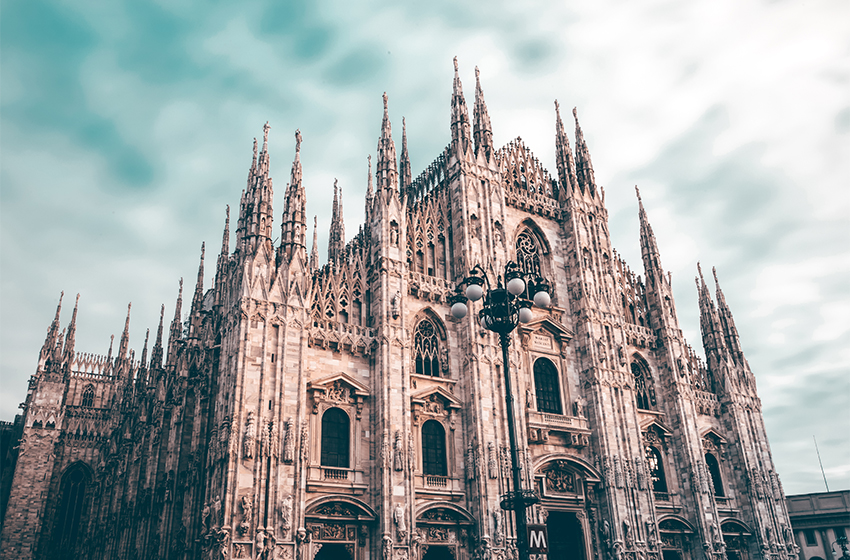 Milan, a large city, is the center of Italy's fashion industry. The fashionable city is home to a slew of other major corporations. There is an endless array of shopping options to explore with innovative and creative designs emanating from its workshops.
The city's museums, which house numerous breathtaking art collections, are captivating, and its streets are lined with beautiful art-deco architecture, among other styles. The stunning Duomo is located in the heart of Milan and is simply breathtaking. Everywhere you turn in the city, you'll find fantastic dining; Milan has the most Michelin-starred restaurants in all of Italy.
6. Pisa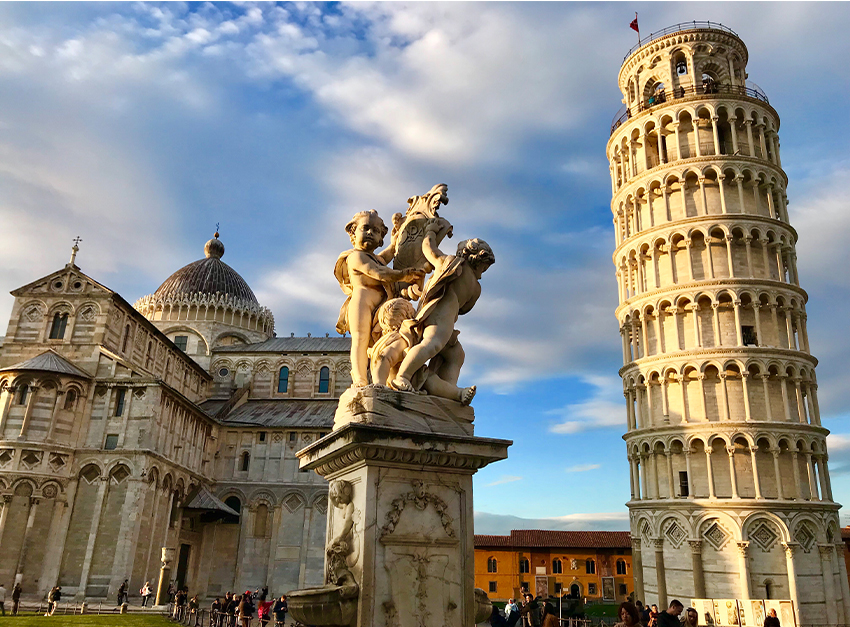 Pisa, a former maritime power, now relies on tourists to fuel its economy, which is much more than just the iconic Learning Tower. Architectural styles from throughout the ages are delightfully displayed, as Renaissance piazzas and Gothic churches jostle for space among the other fantastic buildings on display.
Pisa's prestigious university means the city has a large student population, which manifests itself in the lively atmosphere evident in its bars and cafes, making it more authentic than many other Italian cities that have become overrun with tourists.
7. Palermo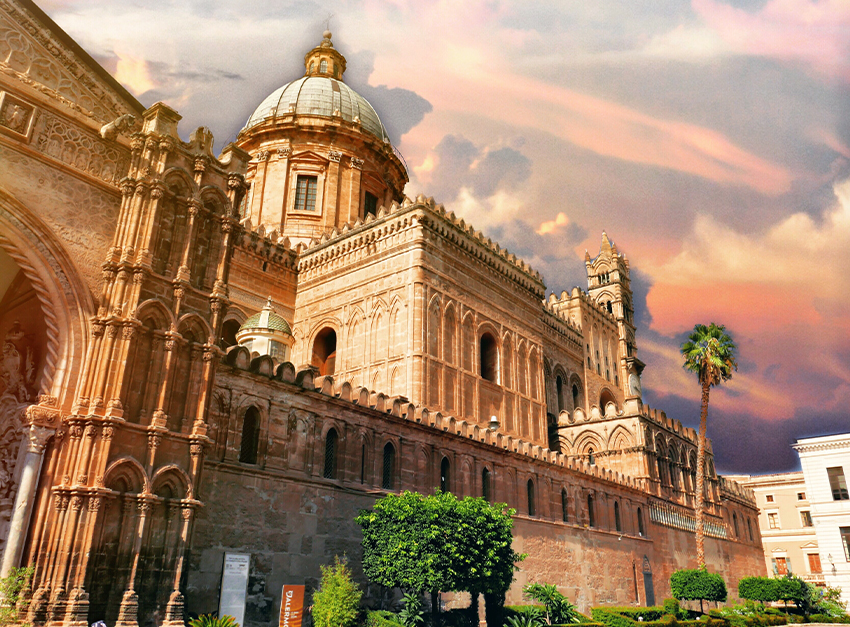 Palermo's location as the capital of Sicily has long meant that different civilizations and cultures have left their mark on the city. Nowadays, Byzantine mosaics and beautiful Arab-influenced buildings coexist with Gothic palaces and Renaissance mansions.
This vibrant city has a lot to offer, with some fantastic markets to explore as well as the country's largest opera house – the decaying grandeur of its streets is enthralling.
8. Genoa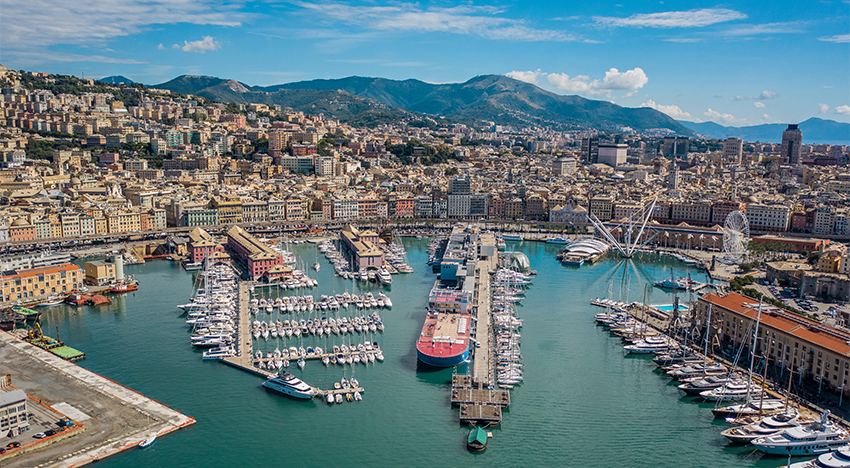 Genoa, the country's largest port, is full of grand old buildings that are slightly falling apart. While it appears charming, the city is a little run-down in places. Having ruled the Mediterranean in the 12th and 13th centuries, history can be found everywhere, and the old city is a fantastic labyrinth of streets to explore.
The Palazzi dei Rolli is stunning, and there are numerous museums, restaurants, and bars to explore. Many people now stop in Genoa on their way to the nearby Cinque Terre.
9. Verona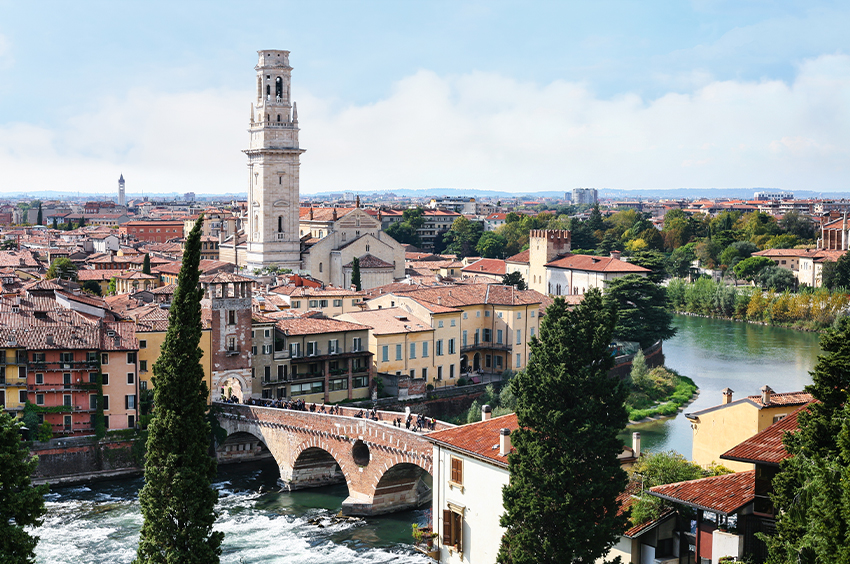 The famed home of Romeo and Juliet, Verona is romantic and gorgeous. Its lovely piazzas are connected by delightful, cobbled streets that pass by beautiful old palaces, churches, and monuments. Weaving its way around the city is the Adige River, with picturesque bridges crisscrossing over it.
With a spectacular Roman amphitheater at its heart, sumptuous cuisine, and fantastic wines – plus its proximity to the lovely Lake Garda – Verona is a place that just must be visited.
10. Bologna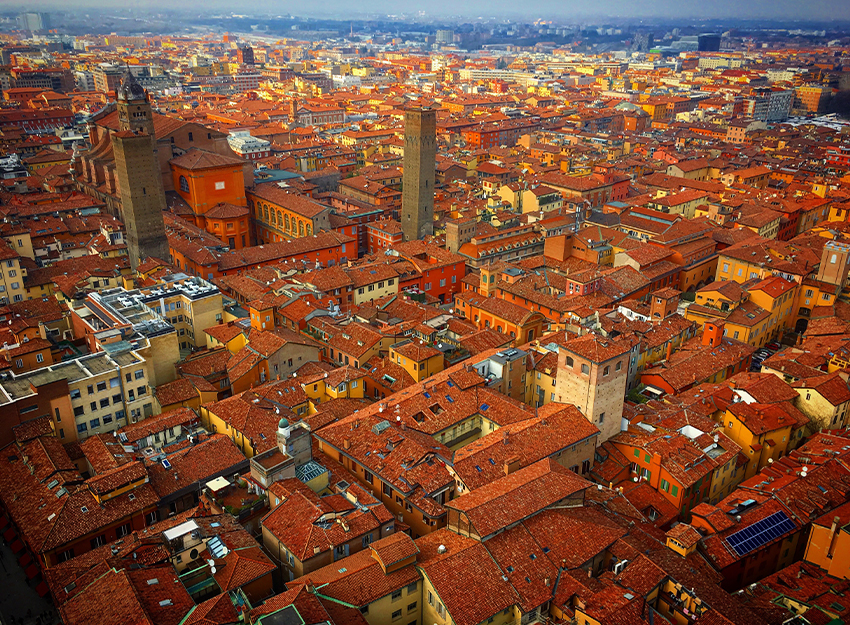 With beautiful colonnades weaving their way around the city, Bologna is a fusion of elegance and charm that contrasts with the grit and graffiti of its alternative side. While there is a rich and posh part of the city where you can visit world-class restaurants and the opera, Bologna has the world's oldest university and a large, down-to-earth student population.
Full of beautiful architecture, lively bars, and cafes, it is a fun city to visit and live in.