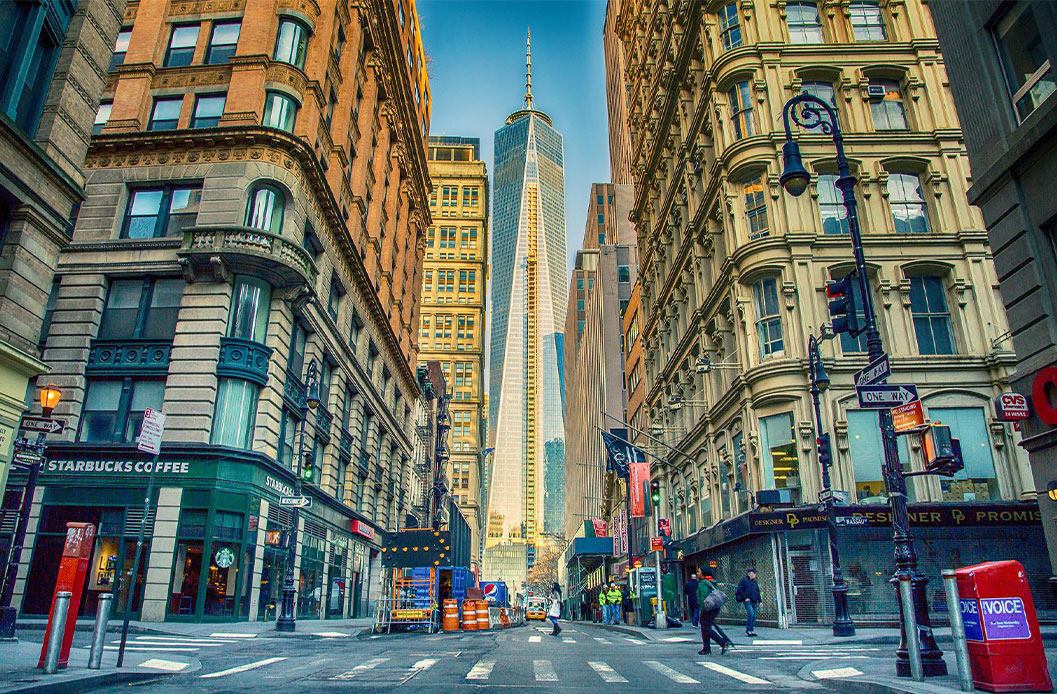 Best Cities to Visit in the USA
The United States is made up of 50 states, with vast national resources and a vast territory, and you will find many natural and urban landscapes, as well as a diversity of people and cultures, which makes your trip exciting.
There are also tropical islands like Hawaii, desert landscapes like the Grand Canyon, mountains and forests with plenty of outdoor activities, and bustling first-tier cities like Chicago, New York City, and Los Angeles, making the United States a country that is highly regarded around the world. Here are some of the best places to visit in the United States to make the most of your trip.
1. New York City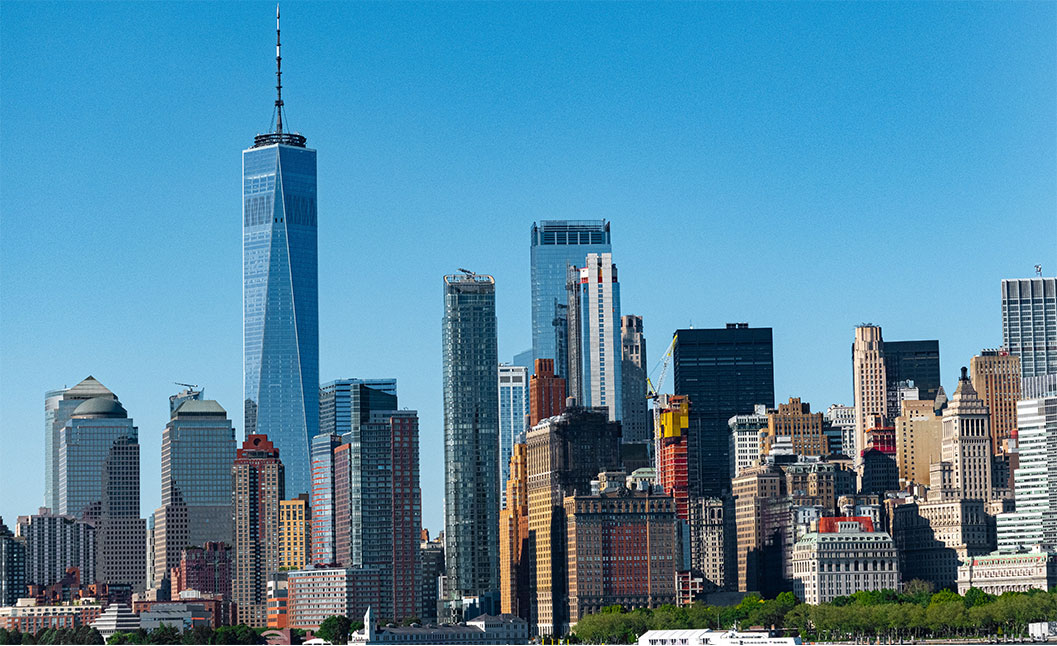 When it comes to cities in the United States, New York is unquestionably at the top of the list, a massive metropolis brimming with iconic landmarks, neighborhoods, and architecture. New York City, known for its concentration of skyscrapers and famous attractions, is a place many foreigners envision when they think of the United States. When you walk down the street, you will notice that you are passing by familiar locations because of Hollywood movies that have featured these.
Manhattan, Brooklyn, Queens, the Bronx, and Staten Island, New York City's five most famous boroughs, each exude a distinct culture that is worth exploring. Cultural diversity is also well represented in New York, with Koreatown, multiple Chinatowns, the remnants of Little Italy, and communities ranging from Jewish to African American, making New York a true manifestation of cultural diversity by bringing cultures from all over the world together.
Many visitors will see some of New York's most famous landmarks, such as the Statue of Liberty, the Empire State Building, and the Rockefeller Center. There is also Ellis Island, one of the most famous historic sites in the United States, where millions of immigrants first arrived. For those who enjoy literature, there are numerous museums and art galleries to visit, as well as places to relax such as Central Park. In short, there will be so much to do in New York that your trip will not be boring.
2. San Francisco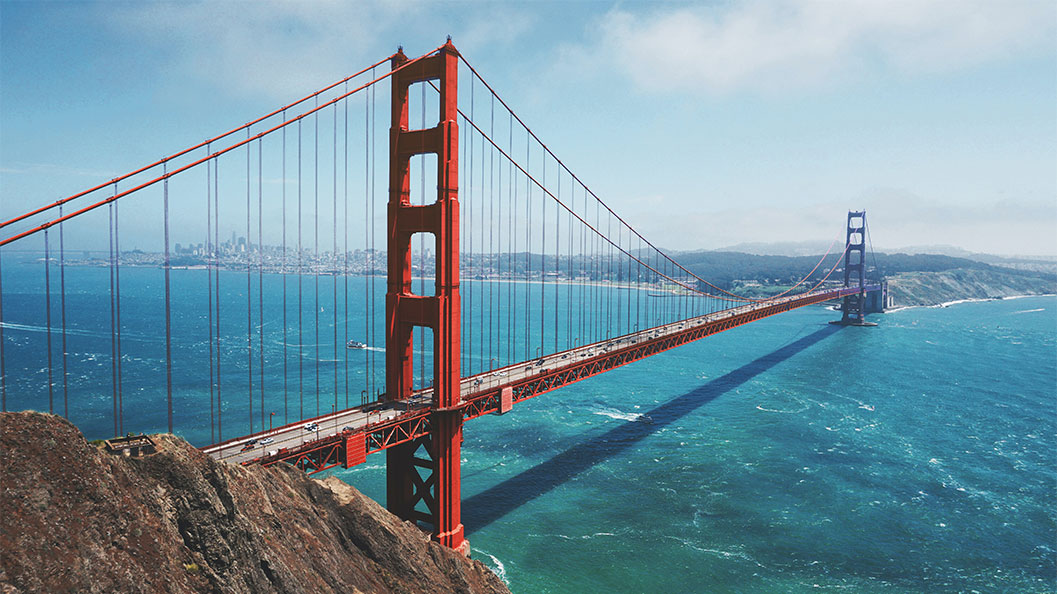 Everyone's favorite city, San Francisco, is located at the tip of a peninsula between San Francisco Bay and the Pacific Coast. San Francisco, a compact city of steep rolling hills surrounded on three sides by water, is known for its summer fog, Victorian architecture, cable cars, and beautiful scenery. Needless to say, the Golden Gate Bridge is the city's main draw. Visitors can enjoy and photograph the breathtaking views by driving, biking, or walking across this famous suspension bridge.
Meanwhile, San Francisco is a city rich in history and culture, as well as for its lovely Victorian homes and ethnic neighborhoods, the most famous of which is Chinatown, with its colorful stores and markets. Fisherman's Wharf is a popular waterfront area lined with souvenir shops and seafood restaurants from which visitors can board a ferry to Alcatraz Island and tour the infamous prison.
3. Las Vegas
Las Vegas, known around the world for its glitzy casinos, luxury-themed resorts, and limitless entertainment options, is truly unlike any other place on Earth. The alluring sights, sounds, and shows of 'Sin City,' set amidst the arid and desolate confines of the Mojave Desert, lie in the south of Nevada, not far from lots of incredible scenery and landscapes.
While there is much more to Las Vegas than its Strip, the majority of the city's main tourist attractions, massive hotels, and iconic landmarks are concentrated along its busy boulevard. Not only is there the massive High Roller, but there are also celebrity chef-run restaurants and casinos that put on unforgettable Cirque du Soleil shows and music concerts. With so many things to do all day and all night, Las Vegas is a memorable holiday destination.
4. Chicago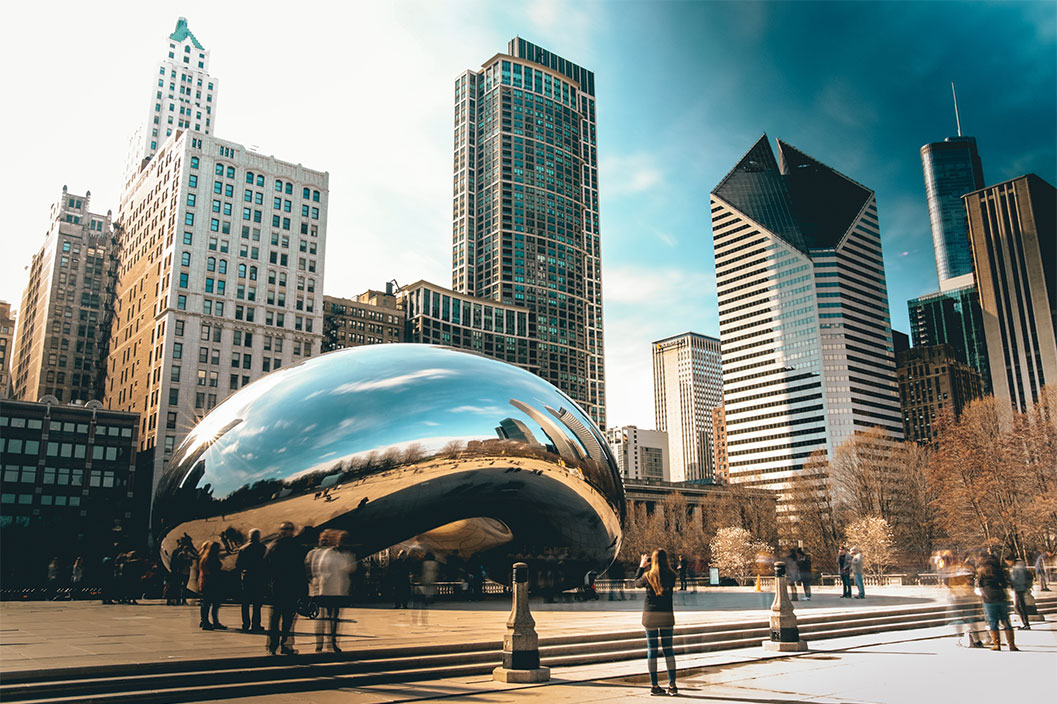 Chicago, Illinois, bordered by Lake Michigan to the east, is the third-largest metropolitan area in the United States after New York City and Los Angeles. It is the first home of McDonald's, popcorn, zippers, and roller skates.
As the cultural and commercial center of the American Midwest, Chicago attracts large numbers of leisure and business travelers and has attractions to suit all types of people.
When in Chicago, be sure to visit the top-notch museums here, many of which are world-renowned, and each one worth taking the time to explore. Another charm of Chicago comes from architecture. Walking in the urban area, you can see the works of many world-renowned architects, and even laypeople will be impressed by those ingenious designs. Beyond that, to get a feel for the city's spirit, take a trip to the shores of Lake Michigan and the many public parks surrounding it, and join the locals' carnival for a full dive.
5. Los Angeles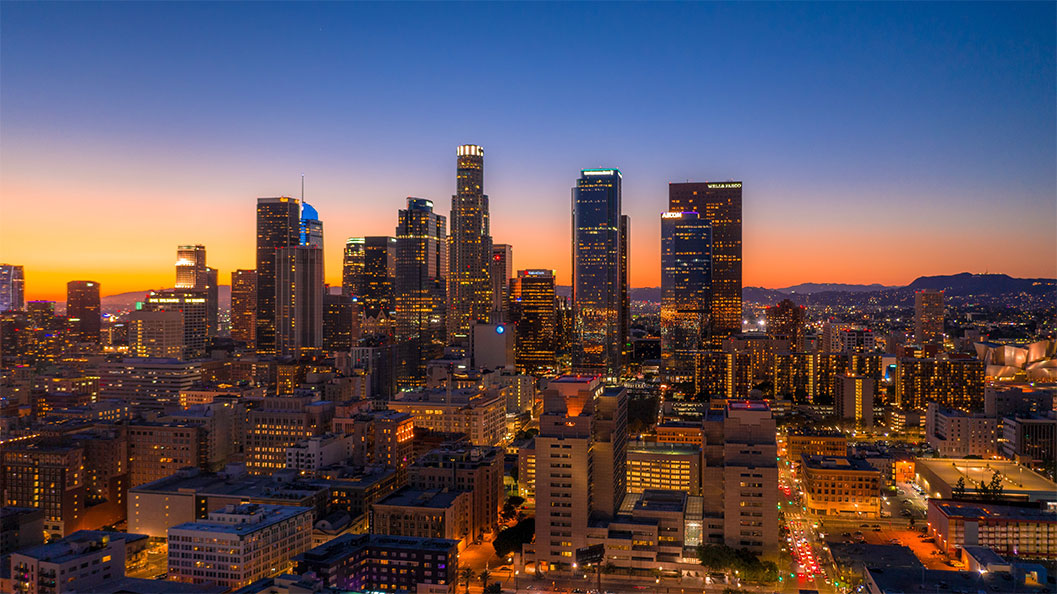 Los Angeles is the second largest city in the United States after the New York metropolitan area. It is located in the southern part of California, on the west coast of the United States, where you have plenty of things to do that won't make your trip boring. There are two ways to get to downtown Los Angeles and Las Vegas from here, you can choose between renting a car and driving yourself, usually, it is more convenient to drive yourself in downtown Los Angeles.
6. Washington DC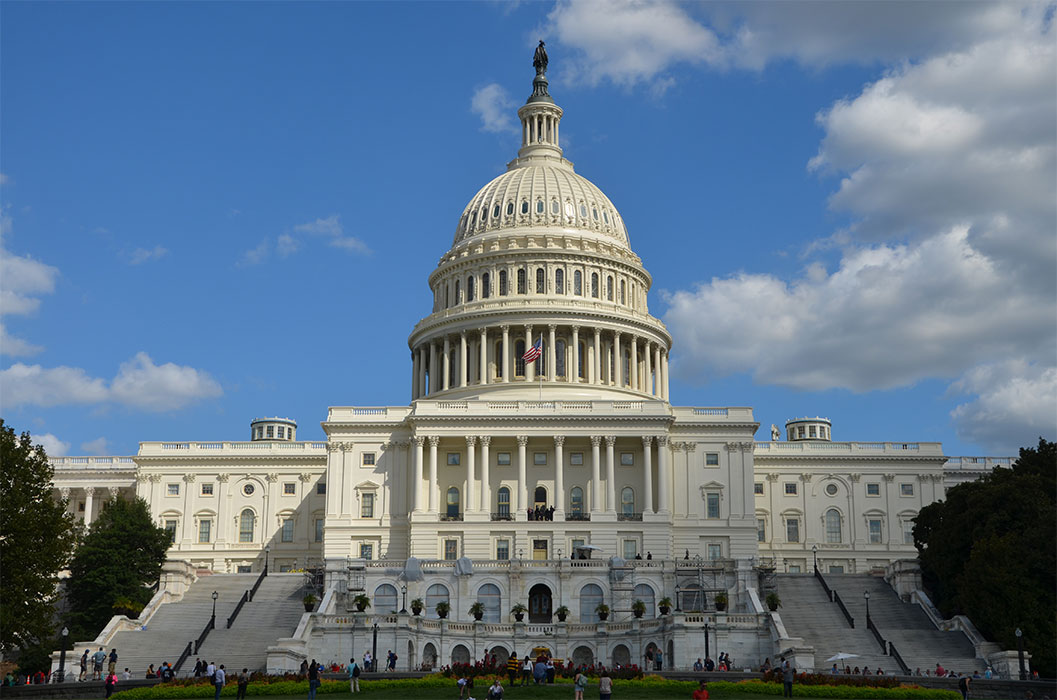 Washington, D.C., the capital of the United States, is jam-packed with wonderful things to see and do. Aside from housing the legislative, executive, and judicial departments of the government, the National Mall is home to scores of world-class museums and many marble-clad monuments and memorials.
The dynamic metropolis, which is its federal district, is located on the east bank of the Potomac River, wedged between Virginia and Maryland. While the remainder of the city is worth seeing owing to its vibrant food and nightlife scenes, most visitors stick to the National Mall, which houses practically all of Washington D.C.'s key tourist attractions.
This is because the beautiful, green parkland is surrounded not only by the White House and Capitol Building, but also by the Lincoln Memorial, Washington Monument, and other Smithsonian institutions.
7. Orlando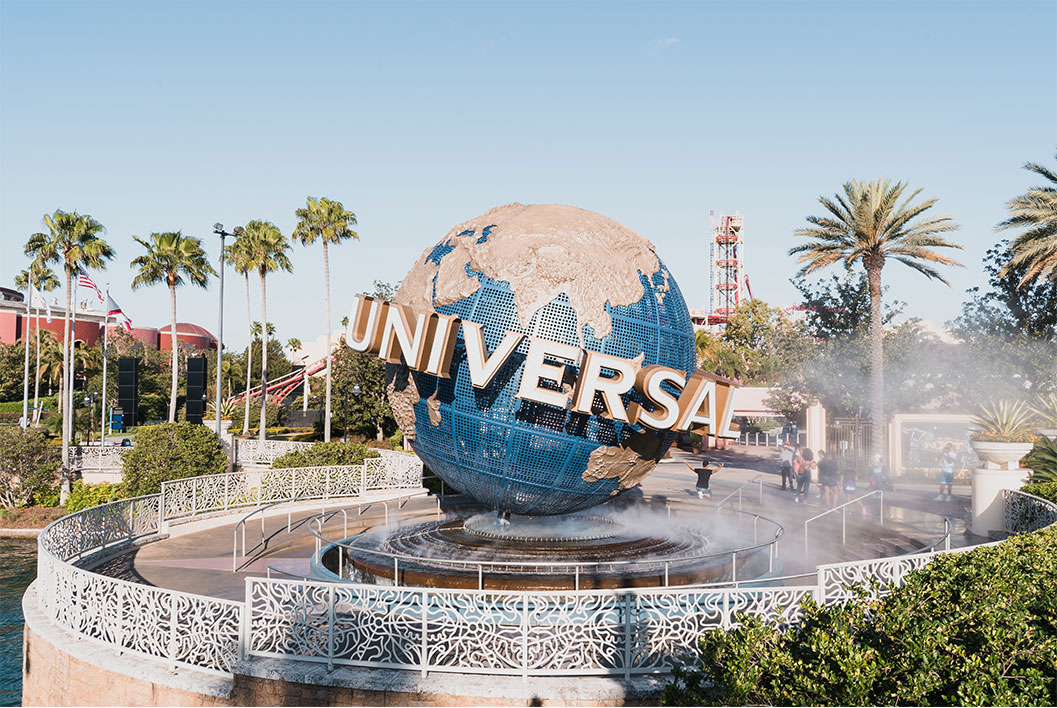 Orlando, home to world-famous theme parks such as Walt Disney World and Universal Studios, is unquestionably a popular family vacation destination. Orlando, located in Central Florida, is a place where dreams and magic come true. Visitors to Orlando can meet their favorite storybook characters, watch live scenes from famous movies, ride thrilling roller coasters, and watch dolphins and whales perform incredible tricks at several amusement parks. Meanwhile, the downtown streets are lined with restaurants, clubs, and bars where you can sample local cuisine, and the area surrounding Orlando is a haven for outdoor activities, particularly for golfers.
8. Hawaii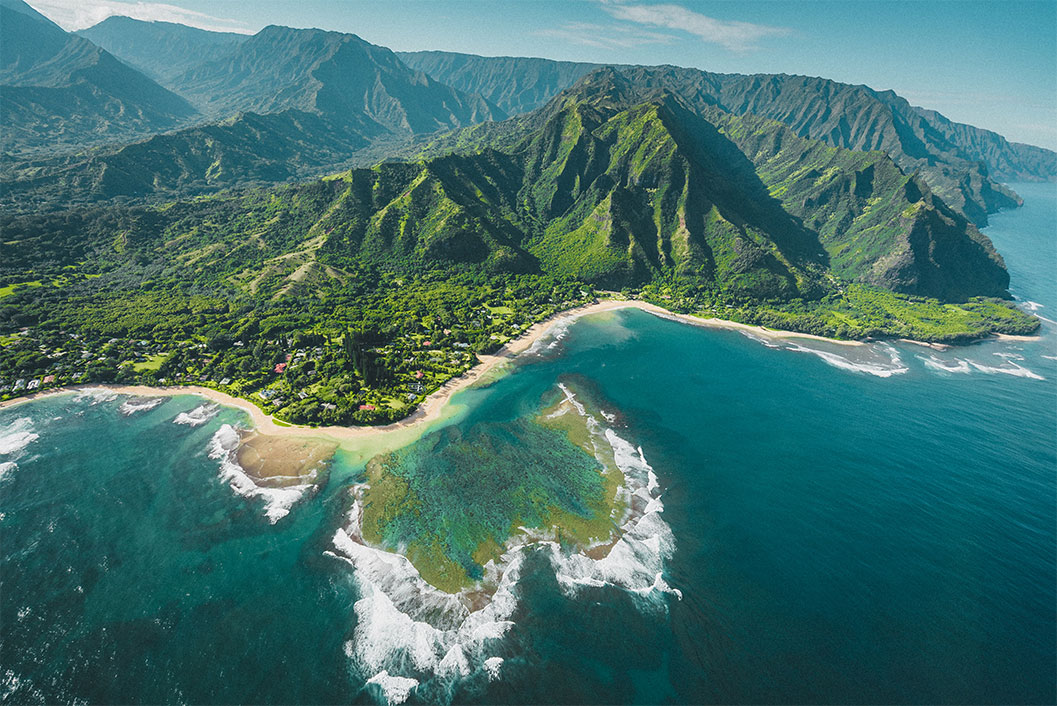 Hawaii, a group of 137 islands, is known for its stunning scenery, beautiful beaches, and rich cultural heritage. Its most famous attractions include the rugged NaPali Coast, the tumbling Waimea Canyon, and the idyllic Waikiki Beach. The effort of hiking through the mountains, surfing the surrounding waves, or snorkeling its colorful reefs is well worth it. Hawaii, another popular vacation destination, has luxury resorts on the island where you can immerse yourself in the rich culture and heritage of Hawaii. The most popular and scenic spots among its many islands are Oahu, Maui, and Kauai, which are also the three most visited.
9. Seattle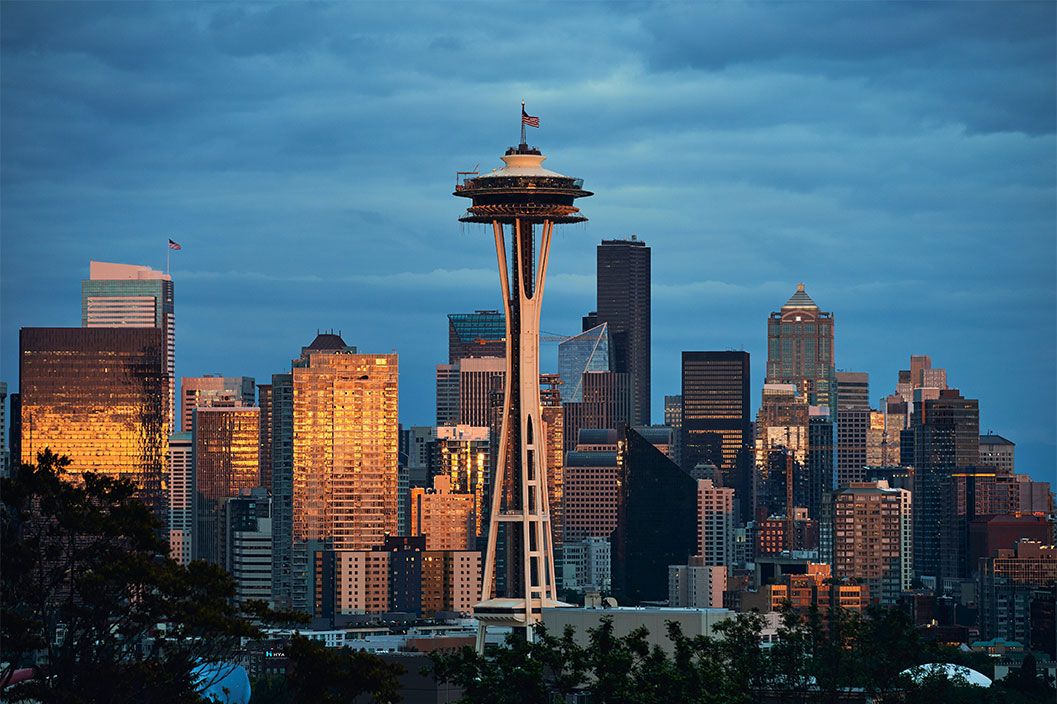 Seattle is the largest city in the Pacific Northwest and a coastal seaport city, home to global behemoths such as Boeing, Starbucks, and Amazon. Seattle's skyline is a cluster of towering skyscrapers, each of which is a landmark building that many visitors must see.
However, if you want to learn more about the city's history, go to Pioneer Square and the Klondike Gold Rush National Historical Park. In addition, the Woodland Park Zoo and the Seattle Aquarium are excellent places to interact with both land and sea animals. Those with aerospace ambitions should pay a visit to the Boeing plant, where they can see how planes are built. There are parks in the Seattle area that offer a variety of outdoor activities, such as Discovery Park and Green Lake, which offer hiking trails, outdoor adventures, and wildlife. Visitors to Seattle can also enjoy hiking, skiing, sailing, and kayaking due to its proximity to the mountains and the ocean.
10. Boston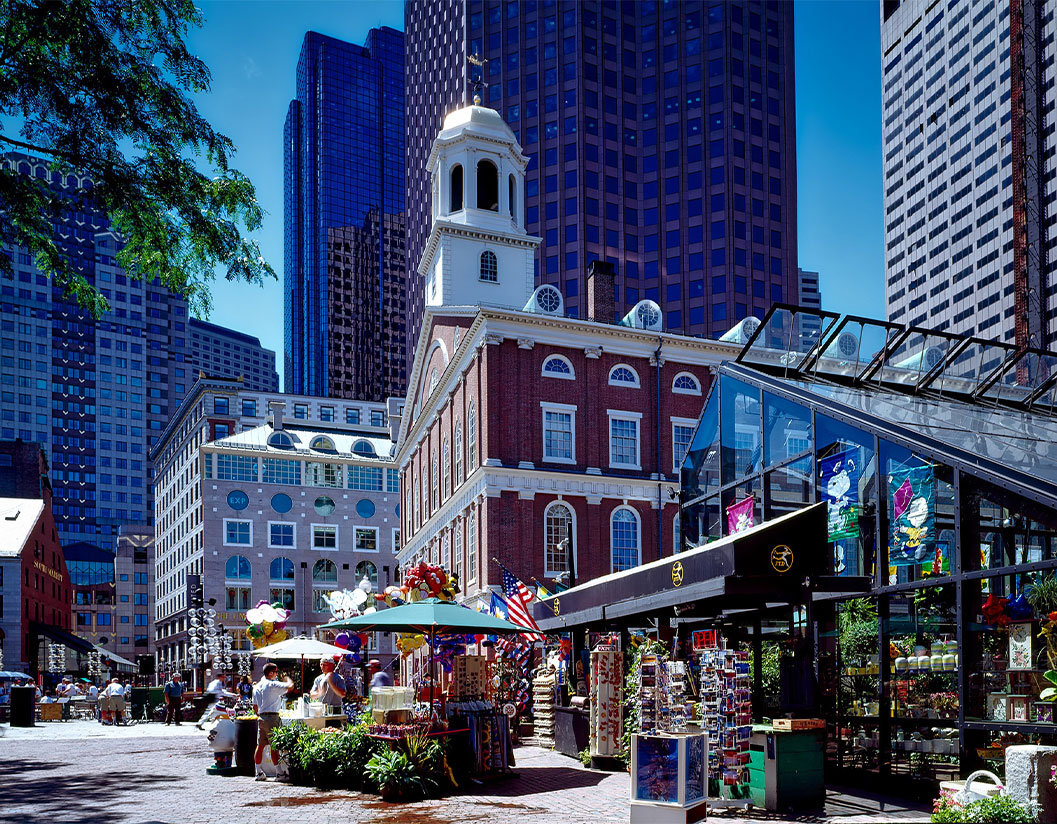 Boston has been defined and molded by its history for almost 400 years, founded by Puritans in the 1600s. The city gave birth to the American freedom movement. The landmarks memorializing the Sons of Liberty's pivotal role in the Revolutionary War draw visitors worldwide.
While many of Boston's tourist attractions focus on the city's historical past, the city is also known for its excellent colleges and universities, as well as its passionate sports fans and professional teams. It's no wonder that the 'Athens of America' attracts so many people each year, given its thriving arts and cultural sectors, superb local seafood, and picturesque harbourfront setting.
11. New Orleans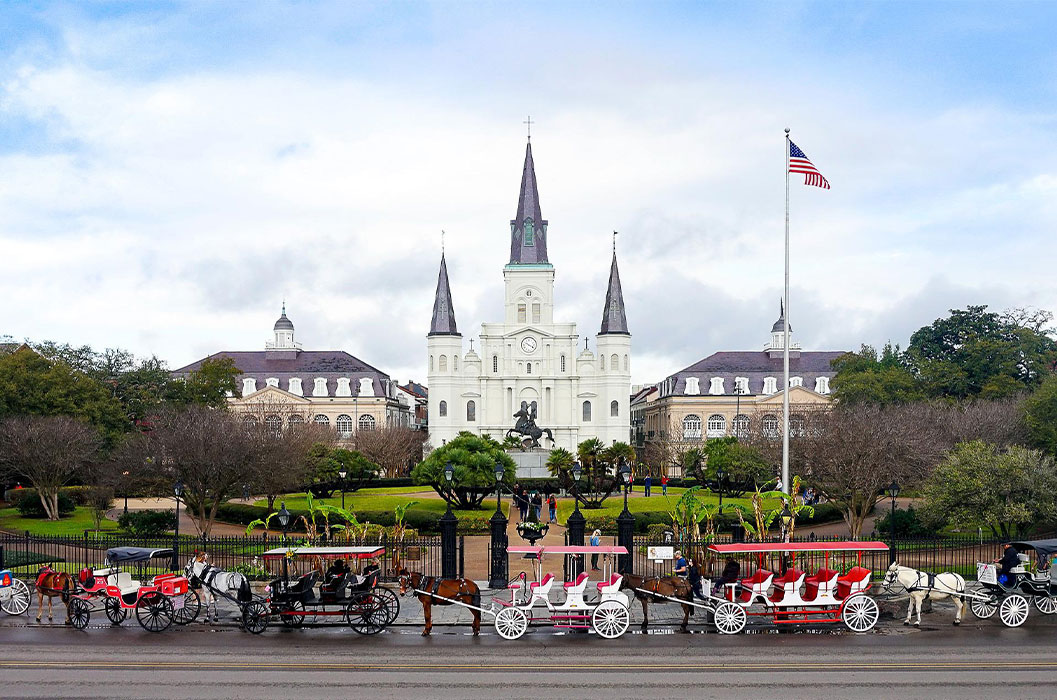 New Orleans is widely recognized as one of the most unique cities in the United States, with its distinct French Creole culture, cuisine, and architecture, as well as its jazz music and annual Mardi Gras celebrations. New Orleans, located in southeastern Louisiana, is the state's largest city and a major seaport in the United States.
Rich in history and culture, New Orleans has a distinct style of historic architecture that draws a large number of visitors, particularly to the popular French Quarter with its iron balconies and famous sites like the French Market, St. Louis Cathedral, Jackson Square, and the exciting Bourbon Street. In New Orleans, there are also some great bar neighborhoods to visit. The city's historic cemetery, with its elegant tombs, voodoo mystique, and ghost tours, is also relatively unique.
Experience the beauty of Orleans by boat, horse-drawn carriages, and trams, as well as boat, rides through swamps, and visits to plantations and Civil War battlefields in the mossy countryside and protected natural areas.
12. Philadelphia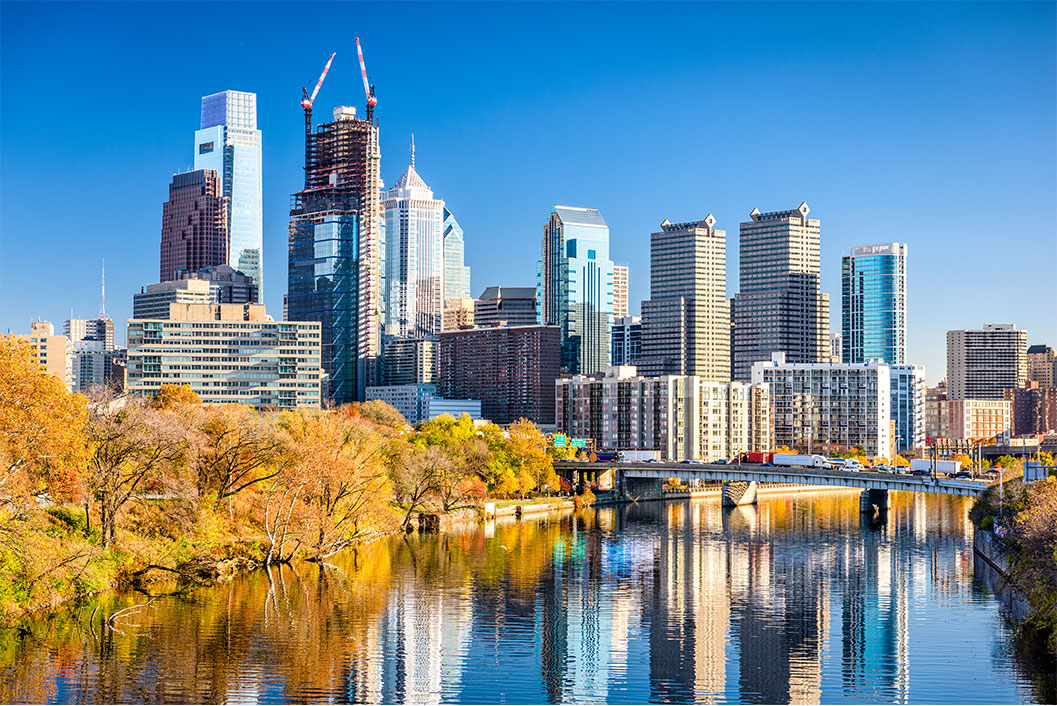 Philadelphia often referred to as the "Birthplace of America," is the city where the United States signed the Declaration of Independence and the United States Constitution in 1776. Philadelphia is the largest city in southeastern Pennsylvania and the home of the famous Liberty Bell and Philadelphia Cheese Sandwich. However, the city's colonial architecture and historical attractions draw most visitors. Independence Historical State Park, one of the most popular attractions, is home to several significant buildings and landmarks, including Independence Hall, the Liberty Bell, and the Constitution Hall.
Among the attractions are the homes of Betsy Ross and Edgar Allan Poe, as well as the 300-year-old Christ Church, where George Washington and Benjamin Franklin once worshiped. There are also many interesting art museums to visit, such as the Philadelphia Museum of Art, which is also a place to learn about Philadelphia's history.
13. San Antonio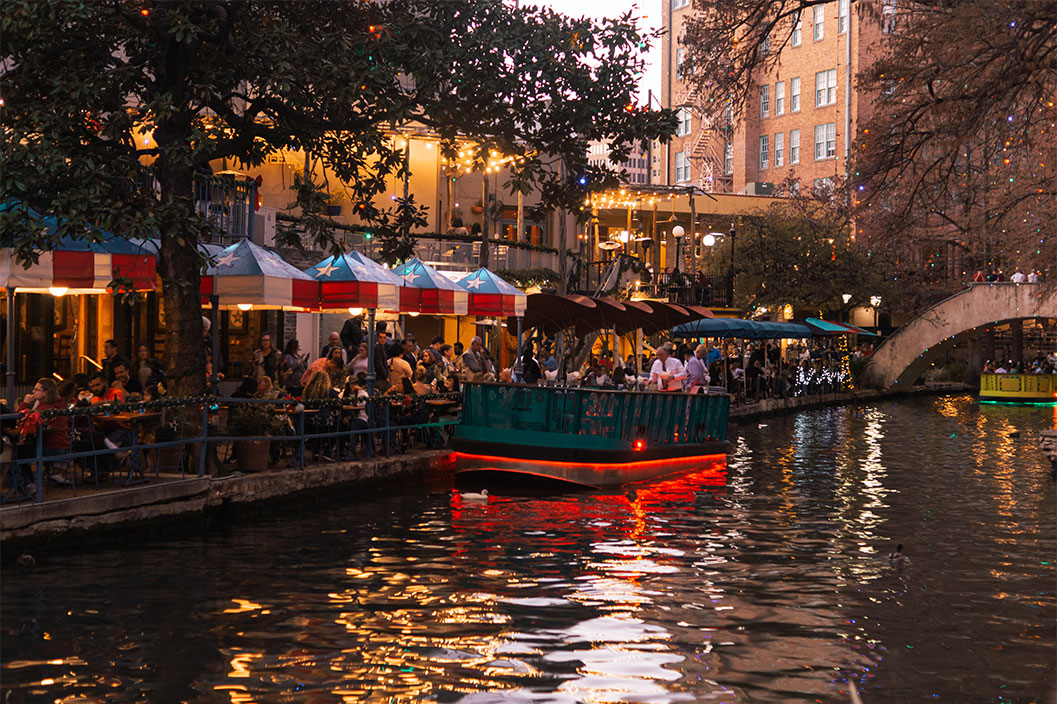 San Antonio is a significant city in Texas, with a rich history as well as modern charm. The city is located in south central Texas and is one of the largest in the United States. It is also known as the home of the Alamo. San Antonio Missions National Park, in addition to the Alamo, protects four other historic Spanish missions.
The Riverwalk, a vibrant pedestrian street of restaurants, stores, hotels, and entertainment venues that stretches along both sides of the San Antonio River in the heart of downtown, is another of San Antonio's most popular attractions. Several museums, including Hispanics, Mexicans, and Western cowboys, provide excellent opportunities to learn about the city's colorful history and culture. Families can visit the San Antonio Zoo, one of the country's largest, as well as theme parks such as Six Flags Fiesta Texas.
14. Atlanta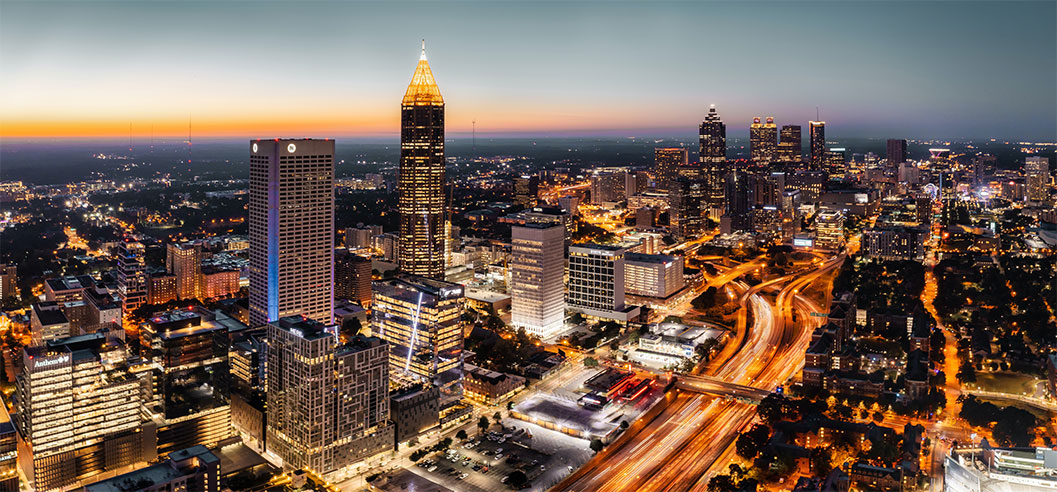 Atlanta, Georgia's capital city, is a lively destination that seamlessly blends old and new. The vibrant metropolis, which was famously burned down during the Civil War, has since recovered to become one of the most important economic and cultural centers in the South.
It now has three distinct skylines and houses the global headquarters of major corporations such as Coca-Cola and CNN. While there are many modern tourist attractions in Atlanta, it also has a rich history to explore as the birthplace of Martin Luther King Jr. and the civil rights movement.