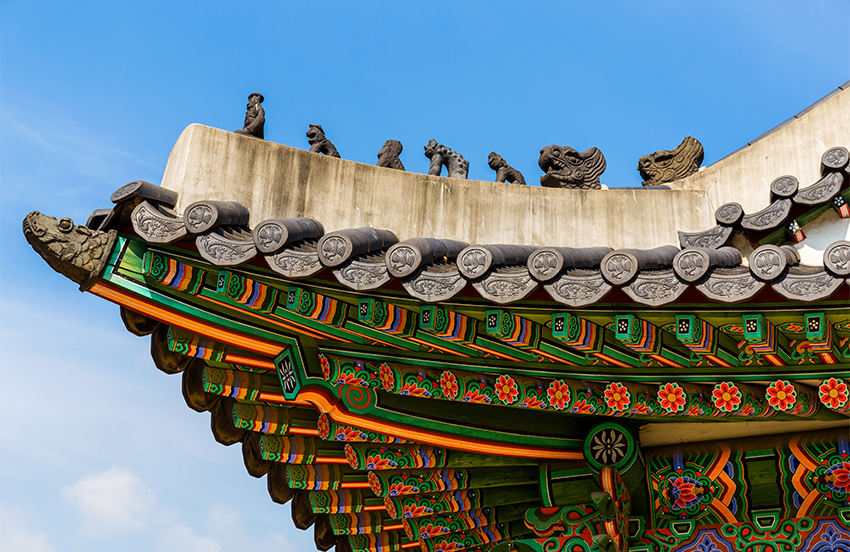 Top 10 Best Cities to Visit in South Korea
South Korea has a long culture, and its tourism resources are mainly cultural landscapes, among which historical sites account for the vast majority. The representative of the historical ancient city is Qingzhou, known as the ancient capital for thousands of years. In addition, Seoul was once Hanyang, and there are also many century-old palaces preserved. But today Seoul's name card is Asia's fashion capital, fashion, and avant-garde international metropolis. Busan was built in accordance with the sea and is famous for the sea. Busan is the best choice for South Korea in summer. Jeju Island is a honeymoon destination for South Koreans. Its beautiful natural scenery, slow pace of life, and green and fresh food attract tourists from all over the world to come on vacation.
1. Seoul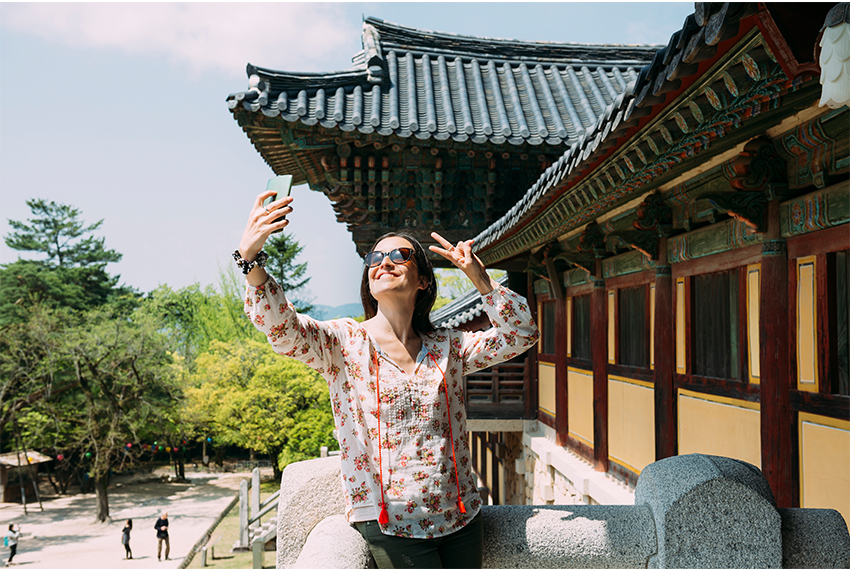 Seoul is South Korea's largest city and a popular tourist destination in East Asia. If you spend any time in the country, you'll almost certainly visit Seoul at some point. There are numerous attractions in the city, but many visitors begin with a visit to one of Seoul's many palaces.
The incredible Gyeongbok-gung and the 15th century Changdeok-gung are two of the top picks. There are also ancient temples and shrines, beautiful public parks, cutting-edge design, shopping malls, and some of Asia's best cuisine.
2. Gyeongju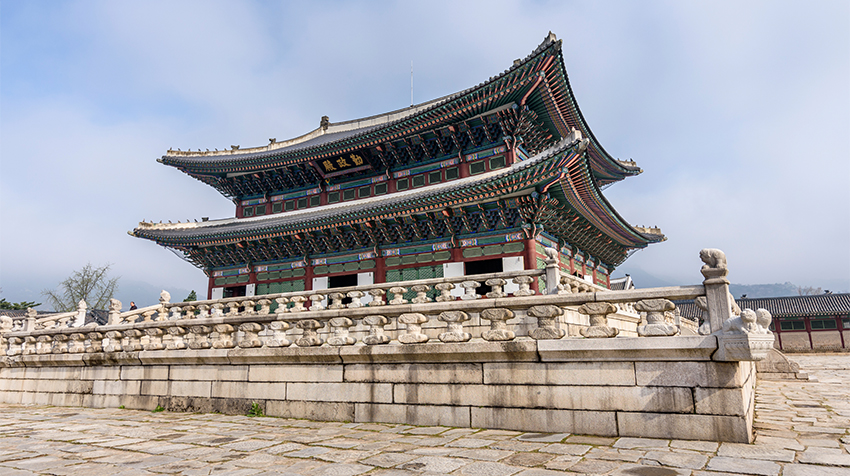 Gyeongju was the ancient capital of the Silla Kingdom. This gives the city a history of more than 2,000 years. Gyeongju is a fantastic destination with numerous temples and cultural festivals. Begin your journey at the Bulguksa Temple, a true work of Buddhist religion and art dating back to the 8th century. Then, from the temple, take a hike up to the Seokguram Grotto for even more Buddhist culture and artifacts.
The Covered Market, a collection of vendors selling everything from Silla souvenirs to freshly made Korean delicacies, is not to be missed.
3. DMZ
The demilitarized zone, or DMZ, is the area separating North and South Korea. It is designated as a cease-fire zone. While visitors are welcome to visit the DMZ, not all areas of the zone are safe. Only a small section of the DMZ, known as the JSA or Joint Security Area, is accessible to the general public.
The JSA allows you to physically stand in North Korea, albeit within a building that also houses South Korean soldiers. You can also go to a North Korean gift shop, which sells North Korean stamps, wine, and currency. It is important to note that the only way to visit the DMZ is on an authorized and guided tour.
4. Jeju Island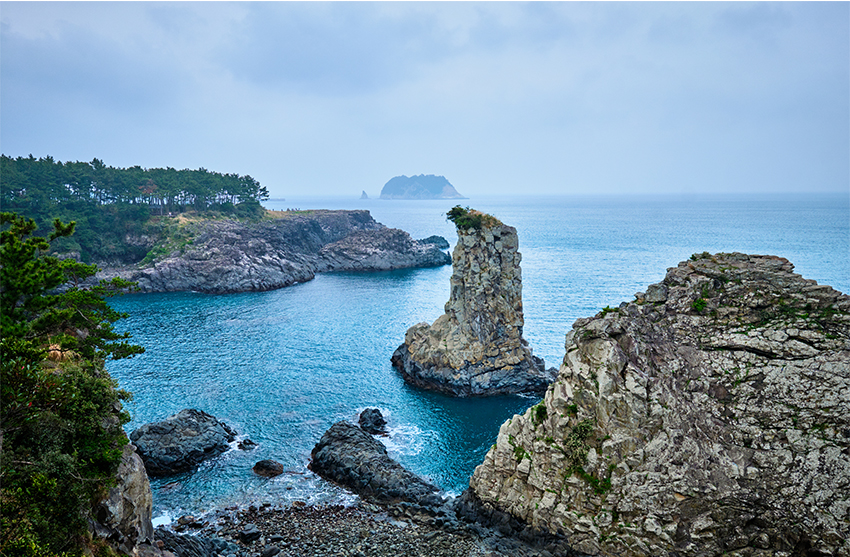 Jeju Island, South Korea's only Special Autonomous Province, is located off the country's southern coast. Jeju, also known as the "Island of the Gods," is a subtropical destination that is popular for honeymoons and vacations in South Korea. Jeju has a plethora of tourist attractions and amusement parks in addition to its beautiful beaches, lava tubes, and lush green scenery.
You can learn about the local culture at the Seongeup Folklore Village, or you can go to Glass Castle, a theme park centered on glass sculptures. Loveland, a theme park with romantic and adults-only attractions, is perhaps Jeju's oddest and most contentious attraction.
5. Andong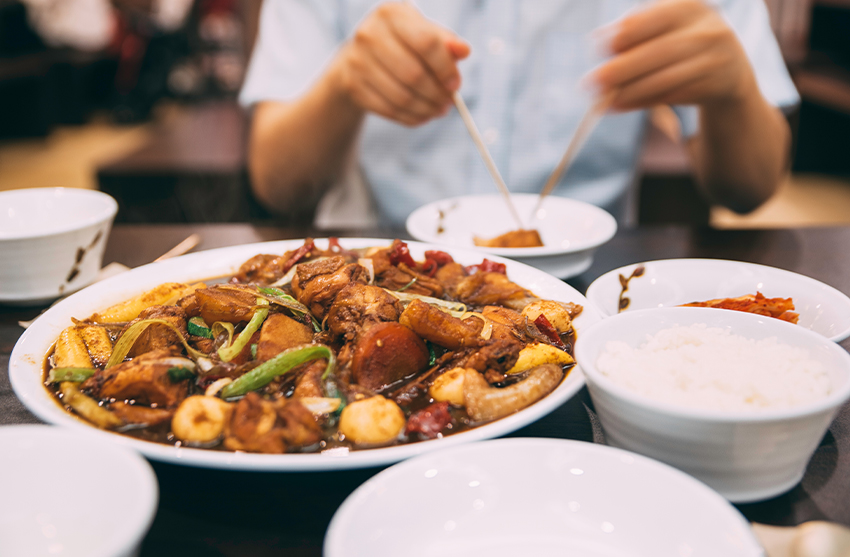 Andong, which has a history of over 2,000 years, is sometimes referred to as the Capital City of Korean Spiritual Culture. The Andong Hahoe Folk Village, where local cultural heritage has been preserved and shared with visitors, is perhaps the city's main attraction.
Foodies, on the other hand, will enjoy a visit to Andong the most. The city has a plethora of regional specialties, beginning with the famous chicken and noodle dish. Andong is also known for its soju, a type of alcoholic beverage, so take a sip before you leave.
6. Seoraksan National Park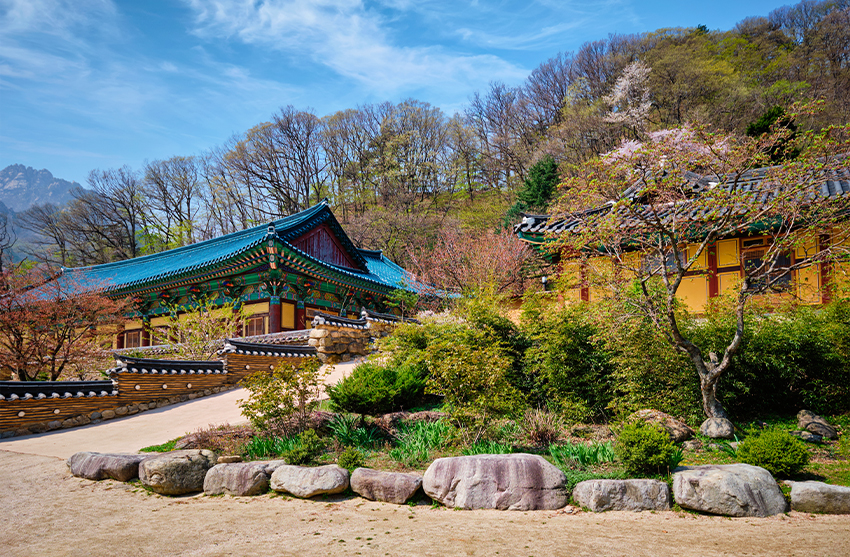 If you want to go hiking, see South Korea's best-known mountain range, or just take some epic photos, Seoraksan National Park is a must-see. The park contains pine forests, jagged and rocky mountain peaks, crystal clear streams, and breathtaking lakes.
Over 2,000 animal species can be found in Seoraksan National Park. Begin your journey at the National Park Visitor Centre, where you can obtain free maps in both English and Korean. Then, take advantage of the miles and miles of well-marked hiking trails that crisscross the entire park.
7. Jeonju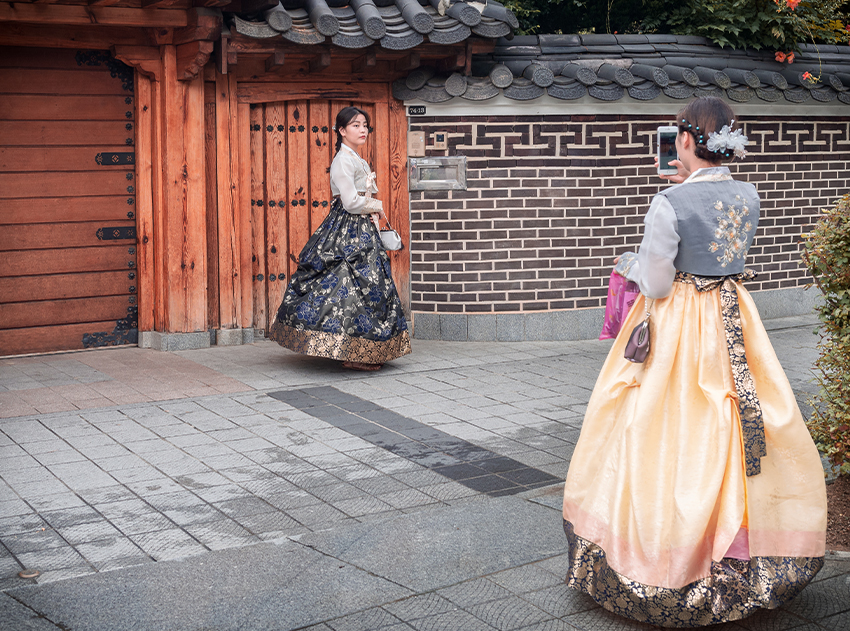 Jeonju was the spiritual capital of the Joseon Dynasty at its height. Today, Jeonju is one of the best places to visit in South Korea, with temples and museums aplenty. Make your way to the Jeonju Hanok Village if you want to immerse yourself in the local culture and learn about its history.
There, you can see traditional early-twentieth-century homes, make traditional Hanji paper, and sip locally made soju. The impressive Jeonju National Museum, which houses a staggering collection of artifacts, is another popular attraction in the city. Try the famous Korean dish Bibimbap, which originated in this region, while in Jeonju.
8. Busan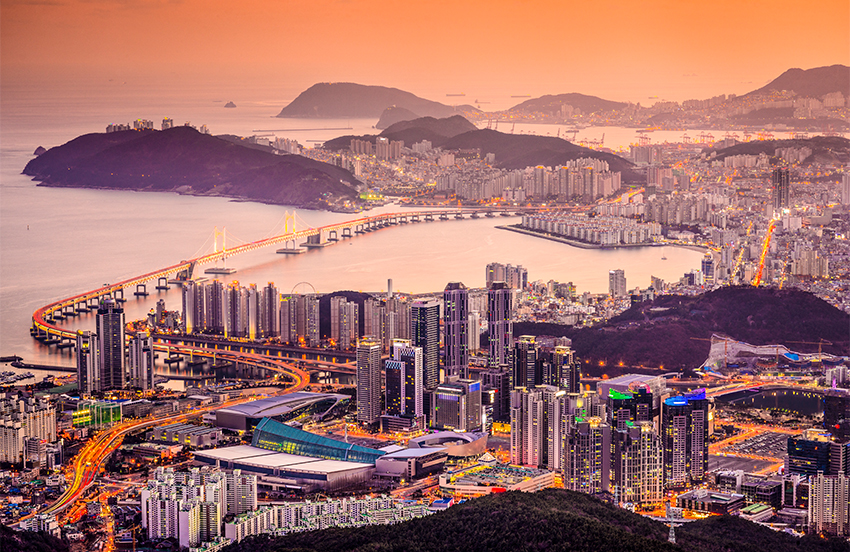 Busan is the country's second-most populous city. It's also a major port, and it's known for its beautiful beaches, hot springs, and outdoor recreation opportunities. Gamcheon Cultural Village in Busan, known as the "Santorini of Korea," is a vibrantly colored hillside community overlooking the water.
You'll also have the opportunity to visit several temples while in Busan, the most popular of which is Beomeosa Temple. While the city has all of the shopping and museums that one would expect from a city of its size, some of the most popular attractions include Haeundae Beach, Taejongdae Park, and the stunning Nakdong River Estuary Migratory Bird Sanctuary.
9. Chuncheon
Chuncheon, the capital city of Gangwon Province, is surrounded by scenic lakes and towering mountains. Chuncheon is the setting for the popular Korean soap opera Winter Sonata, and many visitors come to see some of the most common filming locations.
Other visitors come for the food, as Chuncheon is known as a foodie's haven. After visiting major attractions such as the Soyang Dam, Statue Park, and Cheongpyeong-sa Temple, make your way to Dakgalbi Street. Dakgalbi, a grilled chicken meal with spicy vegetables and rice, is popular on this street. Several restaurants on the street serve the same iconic dish, with slight variations on the recipe.
10. Suwon
Suwon, the capital of Gyeonggi Province, is only 30 kilometers (20 miles) from Seoul. It is easily accessible by car or train from Seoul, but it is frequently overlooked by visitors.
You'll be able to see the World Cup Stadium, affectionately known as Big Bird, which hosted the quarter-finals of the 2002 FIFA World Cup. If you're not a soccer fan, visit the historic 18th-century Hwaseong Fortress, where you can tour the architecture and even try your hand at archery on the premises.