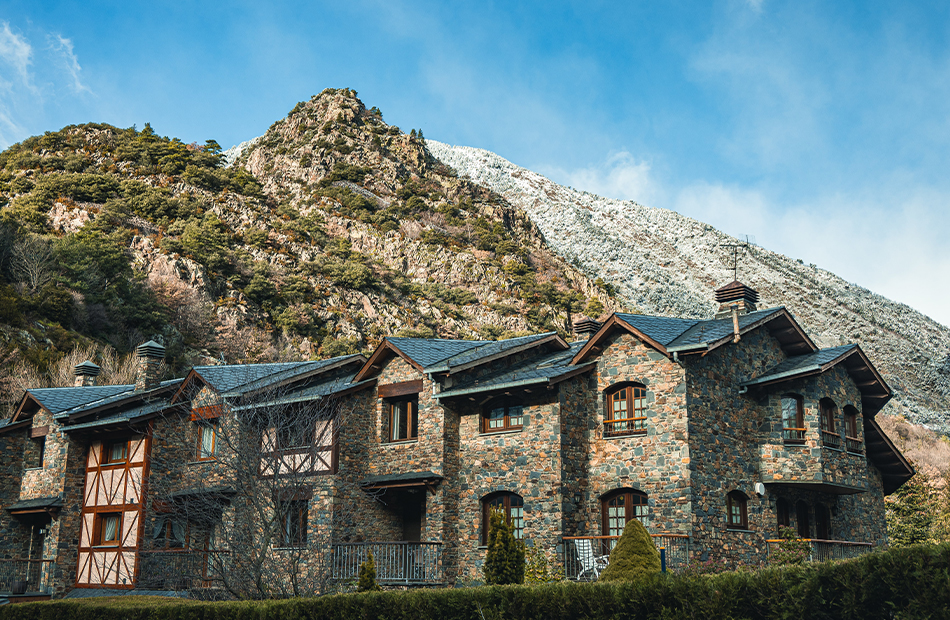 Top 10 Travel Destinations in Andorra
1. Encamp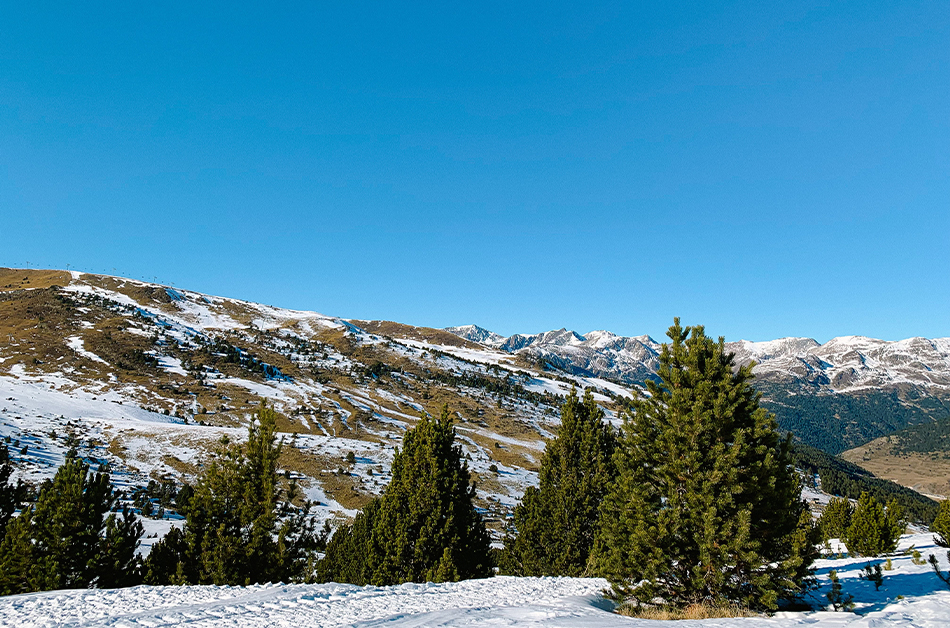 Visit Encamp, which is bisected by the Valira d'Orient river and offers a magnificent setting. Visitors may tour the town's beautiful historical buildings, as well as quaint cafes, restaurants providing local fare, and stores selling art and crafts. Encamp's National Automobile Museum, which houses a large collection of vintage autos, including steam-powered cars and motorcycles, is one of the city's main attractions.
Encamp is also the starting point for several important Andorran destinations, such as the Pic dels Pessons Mountain, and hikers and ramblers can easily tour the area in a day from Encamp. During the ski season, a ski lift transports visitors to Grau Roig or Pas de la Casa, allowing them to enjoy the slopes in style.
2. Pas de la Casa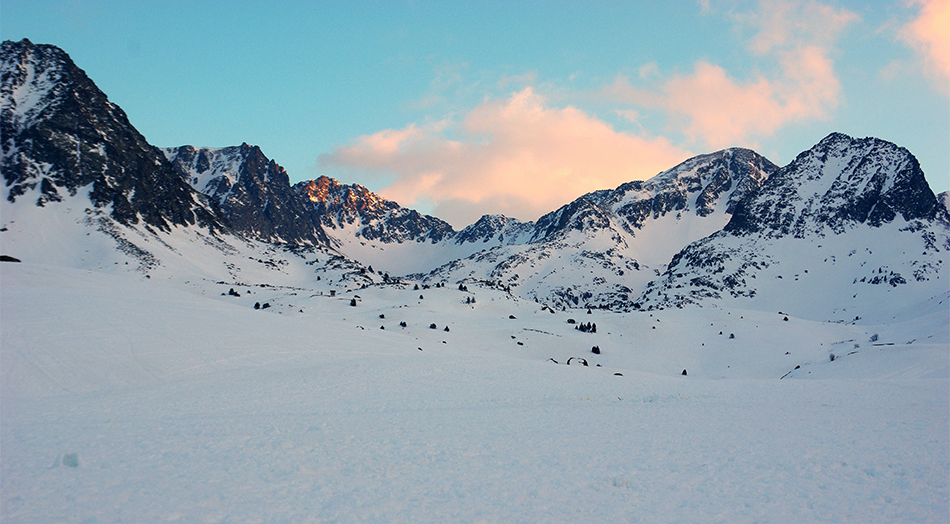 Pas de la Casa, located near the French border, is one of Andorra's best ski resorts, with 31 ski lifts providing access to all locations below the Pic d'Envalira. Pas de la Casa, unlike several of Andorra's other ski resorts, caters to intermediate and advanced skiers, with a number of red pistes spanning the surrounding terrain. Pas de la Casa is also known for its nightlife and après-ski, making it a favorite destination for younger skiers looking for a lively place to unwind after a long day on the slopes. If you wish to do some shopping, there are a number of duty-free warehouses at the border between France and Andorra.
3. Meritxell
The magnificent Basilica Sanctuary of Nostra Senyora de Meritxell may be seen in Meritxell. The Romanesque-style sanctuary, which dates from the 17th century, has been meticulously preserved and repaired following a 1970s fire. The church is notable for its beautiful patron saint sculptures (one for each parish in Andorra), cloisters, and a stunning mirror room. The basilica and the Virgin of Meritxell are commemorated in part of the original chapel, which currently houses a museum with historic artifacts and artwork.
4. El Serrat
Look no further than El Serrat, a tiny little village in a quiet part of the Valira del Nord Valley, if you want to escape out of the capital of Andorra la Vella and truly get away from it all. The settlement is situated high in the mountains, which means that breathtaking views of the surrounding countryside can be found in every direction. Nature enthusiasts should not miss the opportunity to roam through the region, especially those who enjoy the Alpine landscape. Bird watching, hiking, cross country skiing, or snowboarding on the downhill slopes are all popular activities in and around El Serrat during the winter months when the area is buried in snow.
5. La Cortinada
The charming village of La Cortinada is noted for its beautiful historical buildings and for being a destination of virtually unrivaled natural beauty in Andorra. It rests among flower meadows, fields, and majestic mountains, and is known for its elegant historical structures. Walk over to the Sant Mart de la Cortinada church in La Cortinada for a taste of Romanesque architecture, complete with bright frescoes and a dovecot. There's also an 18th-century carved wooden altar, as well as a sculpted confessional and ornate carved wooden decorations throughout. If you wish to check out the vistas and the local vegetation and fauna after seeing the town itself, there are a variety of walking routes that encircle the hamlet.
6. Vallnord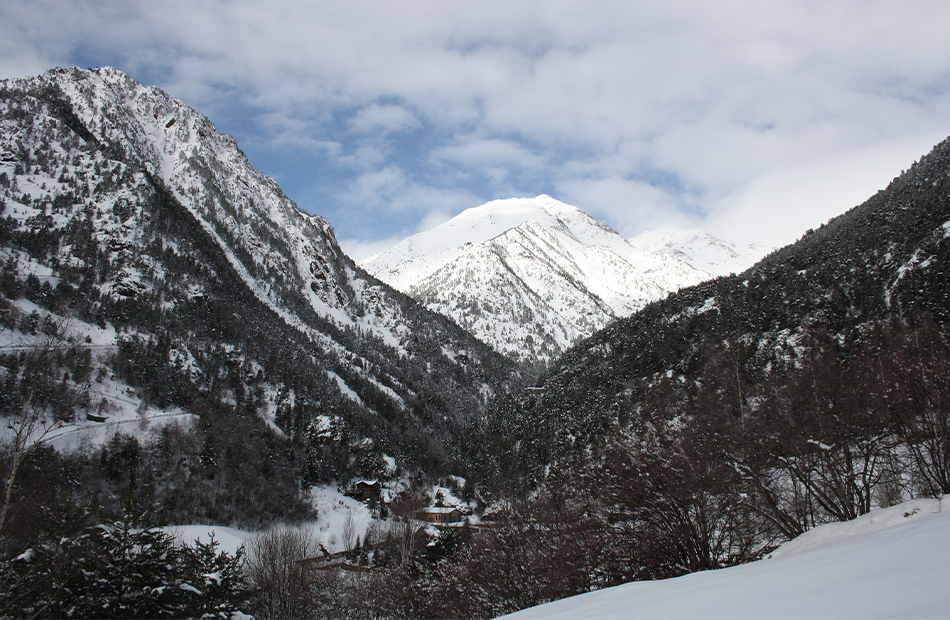 Andorra is well-known for its excellent skiing, particularly at Vallnord, and visitors from all over Europe come to enjoy the fresh snow and perfect conditions. Vallnord, in the Pyrenees, caters to skiers of all abilities, so whether you want to try out one of the novice tracks or hit the professional slopes, there is something for everyone here. Families go to Vallnord to take advantage of the ski schools and family activities like tobogganing and snowshoeing. If you're feeling adventurous, you can even ride a snowmobile around the area.
7. Les Escaldes
Les Escaldes, located just outside of Andorra la Vella, is the spot to visit if you appreciate hot springs and relaxing thermal waters. The springs here are recognized for being high in sulfur and nitrogen, which can be utilized to treat a variety of ailments, and they are heated naturally underneath. The waters were discovered and used by the Romans who believed in their medicinal virtues back in the day, so don't miss out on soaking in a Roman bath in Les Escaldes.
Aside from the waves, visitors can visit the Capilla Sant Roma stronghold at Les Escaldes and enjoy the views of the town from the Pont dels Escalls Bridge, a historical site that makes you feel like you've stepped back in time.
8. Valira D'Orient Valley
Andorra is relatively accessible by automobile due to its small size and compact landscape, and excursions are common to allow visitors to see different parts of the country. As you go through the Valira d'Orient Valley, you'll come across delightful tiny towns and villages, as well as historical structures that appear out of nowhere. San Miquel Engloasters, a Pyrenean church that is another outstanding specimen of Romanesque architecture, is one of them. Lake Engloasters, a man-made lake near the church that offers fishing and boating opportunities, as well as beautiful landscape, is the ideal site for a leisurely stroll and picnic.
9. Santa Coloma
The peaceful yet elegant village of Santa Coloma, which is notable for the Santa Coloma church, another Romanesque building in Andorra that is remarkable due to its circular rather than square design, can be found as you drive from Andorra towards the Spanish border. Visitors come to see the beautiful elements of the church, which include a figure of the Virgin of Coloma that is supposed to originate from the 12th century. There are also some beautiful frescoes, elaborate arches, and a font that is supposed to be from the Middle Ages on display.
The Sant Vicenç d'Enclar Castle, which was erected in the 12th century and is just a short walk from Santa Coloma Church, is also in Santa Coloma. The castle's site is breathtaking, as it rests atop the Roc d'Enclar, guarding the settlement below.
10. Centre Termolúdic Caldea
When visiting Andorra la Vella, you won't have to look far to see the Centre Termoldic Caldea, a soaring glass pyramid that pierces the city's skyline. The center is also known for being Europe's largest spa complex, spanning over 6,000 square meters to ensure that clients have enough of space to enjoy everything the facility has to offer. Guests can swim and float in both indoor and outdoor lagoons, as well as in saunas, hot tubs, and a variety of in-house amenities that give unique therapies.
Mini-waterfalls to massage fatigued muscles, marble treatment rooms with medicinal powers, and Roman-style baths are just a few of them. The waters in the spa are mineral-rich and come from a thermal spring beneath the city.