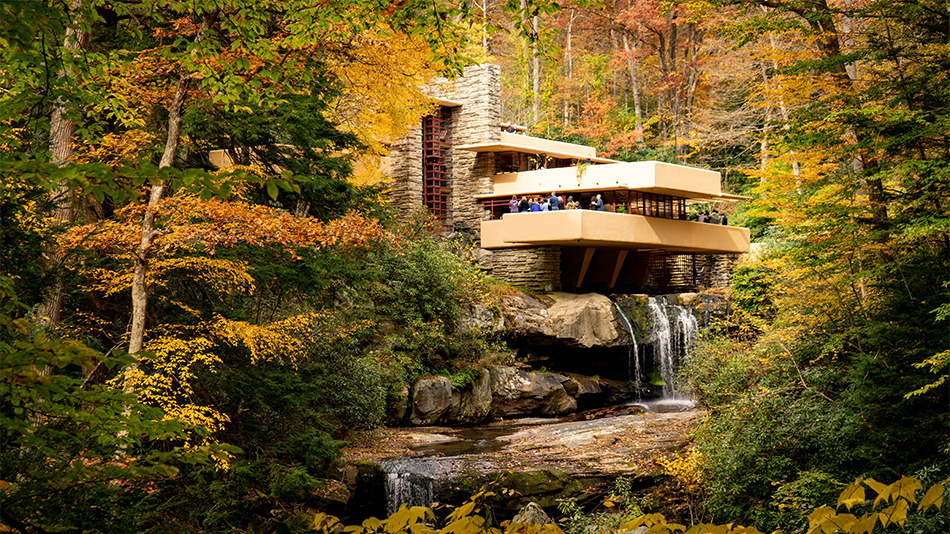 10 Top-Rated Tourist Attractions in Pennsylvania
Pennsylvania is a state. It is located in the northeastern United States. Its beautiful countryside and farmland, magnificent mountain ranges, and a slight, scenic stretch of Lake Erie coastline.
While much of the state is rural, Pittsburgh and Philadelphia's large and vibrant cities have a plethora of exciting tourist attractions. Some fascinating historic sites are scattered throughout the Keystone State to visit because they played an essential role in the Civil War and Revolutionary War.
There is something for everyone here, from the historical attractions of Philadelphia to the numerous parks and open spaces.
1. Independence National Park and the Liberty Bell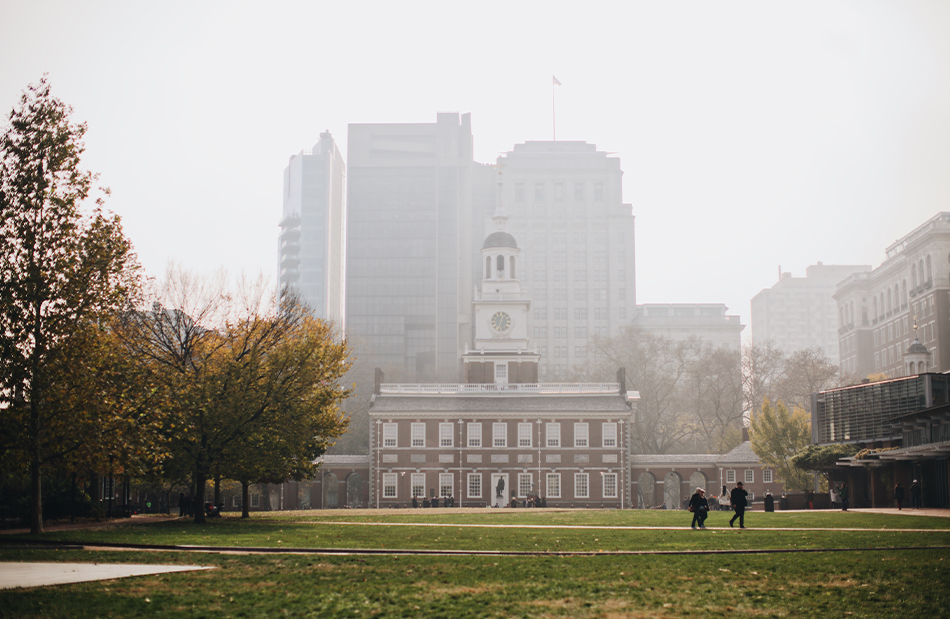 Independence National Historical Park in Philadelphia is a national treasure and one of America's most historic areas and the home of the Liberty Bell. The park's main attraction is Independence Hall, famous for being the site where the Declaration of Independence was signed, and the Constitution was drafted. The Liberty Bell is on display across Independence Hall, surrounded by exhibits explaining its history.
Independence Mall, built-in 1948, continues north of here, forming the rest of the park, paved with old cobblestone streets. Historic structures such as Congress Hall and Old City Hall can be found here and museums such as the Ben Franklin Museum and the National Museum of American Jewish History.
Address: 143 S. 3rd Street, Philadelphia, Pennsylvania
Official site: www.nps.gov/inde/index.htm
2. Gettysburg National Military Park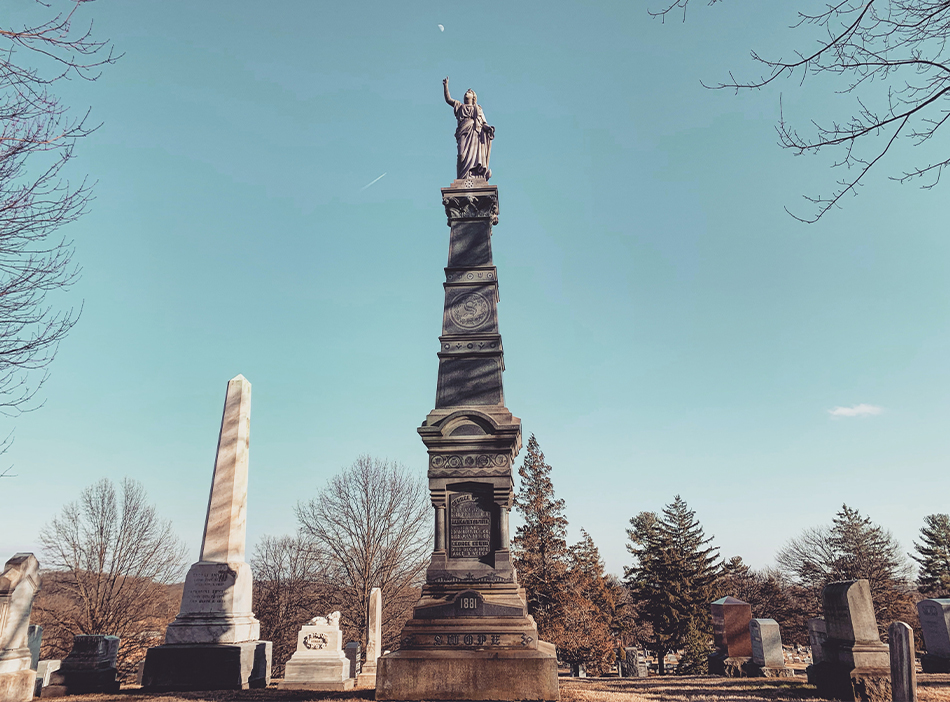 The Gettysburg National Military Park, one of the most popular and impressive places to visit in Pennsylvania, tells the story of America's most important battle.
The park now has hundreds of markers and monuments. Seminary Ridge, the primary Confederate position west of Gettysburg for days two and three of the battle; Cemetery Ridge, the site of Union Lines for the final two days of the battle; and Oak Ridge, the location of the Civil War's opening day battle, are vital highlights.
There are several exhibits at the Park Museum and Visitor Center, including the Rosensteel collection, one of the most significant Civil War uniforms, weapons, and personal items in the United States. The park also has extensive horseback riding trails and hosts living history programs and reenactments.
Address: 1195 Baltimore Pike (Route 97), Gettysburg, Pennsylvania
3. Presque Isle State Park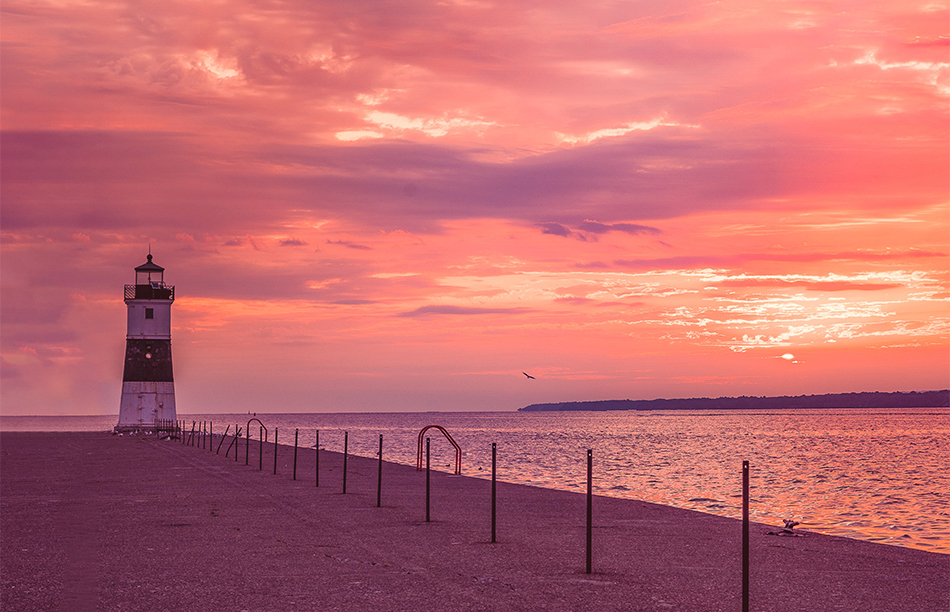 Presque Isle State Park, one of Pennsylvania's best, is located on a peninsula that curves out into Lake Erie, forming Presque Isle Bay, an important shipping and transportation hub. The park is open every day of the year and has a lot to offer, including 11 miles of beach and several hiking trails.
Many visitors come here to collect colorful "sea" glass that has washed ashore, in addition to swimmers and sunbathers. Kite flyers enjoy the open space and lake winds, and Sunset Point is famous. Seasonal events and summer concerts are also held at the park and are free and open to the public.
Official site: www.dcnr.pa.gov/StateParks/FindAPark/PresqueIsleStatePark/Pages/default.aspx
4. Hershey Park
Families will enjoy a visit to this well-known amusement park in Hershey, Pennsylvania, a town also closely associated with chocolate. Hershey Park is the town's main attraction, encompassing 90 acres of rides and entertainment for children and adults, ranging from roller coasters to aquatic shows.
The park was initially built in 1906 as a recreation area for Hershey's employees, but it has grown to attract visitors worldwide. Hershey Park continues to grow, providing a diverse range of activities for visitors of all ages. Aside from kiddie rides, the park has family favorites, such as a carousel, train, bumper cars, and Ferris wheel. Several water rides are ideal for a hot summer day, as well as more than a dozen thrilling roller coasters.
Midway-style games and two large video arcades are among the other attractions. ZooAmerica is adjacent to the park and is included in admission. More than 200 animals from North American habitats can be seen here.
Address: 100 Hersheypark Drive, Hershey, Pennsylvania
Official site: www.hersheypark.com
5. Amish Farm & House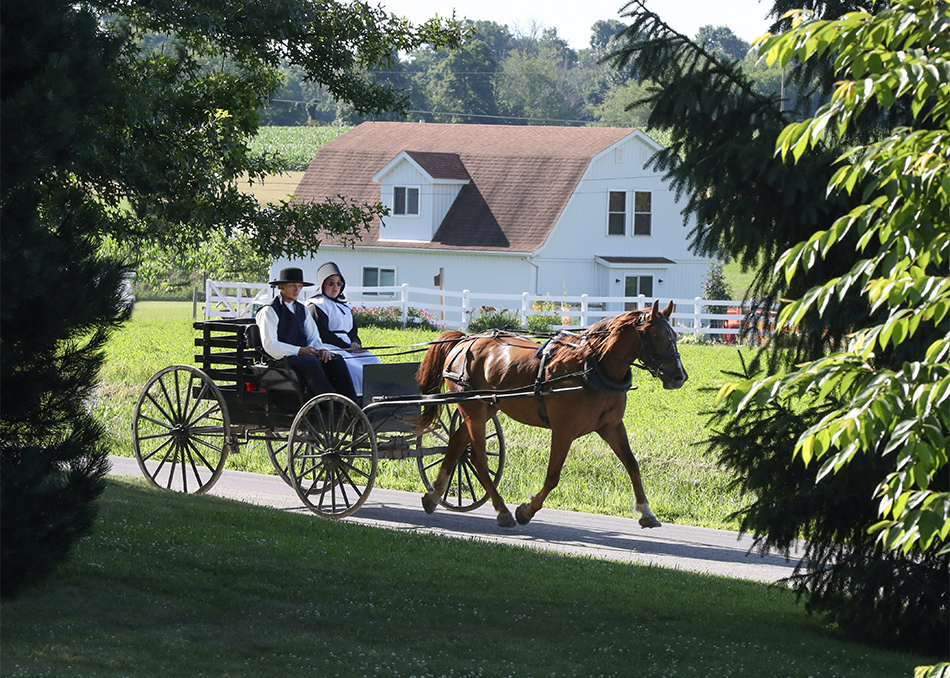 The unique Amish Farm & House is located on the outskirts of Lancaster, alongside Lincoln Highway, where you can learn about the rural, religious community's history and culture. It was established in 1955 and provided visitors with an authentic and educational experience exploring the farms, fields, houses, and barns.
The sprawling site is fascinating to explore, with an old Amish-built schoolhouse as well as pretty paddocks and pastures full of donkeys, horses, and goats. You'll learn about the Amish way of life and their history in Lancaster County as you tour the historic buildings with your guide.
Aside from learning about the farm's nearly 300-year history, you can also sample some delicious food at the BBQ Barn and cute pet animals at the petting zoo. Before leaving, it's a good idea to buy some locally made souvenirs and take a horse and buggy ride.
Address: 2395 Covered Bridge Dr, Lancaster, Pennsylvania
Official site:https://www.amishfarmandhouse.com/
6. Fallingwater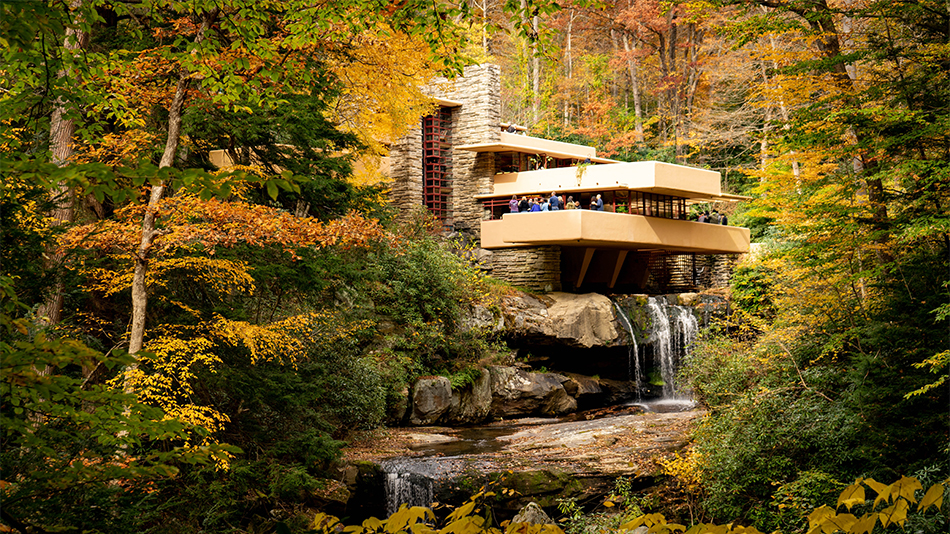 The famous Fallingwater House, built between 1936 and 1939 as Liliane and Edgar J. Kaufman's summer home, can now be visited and viewed. It's about a hundred kilometers southeast of Pittsburgh.
Frank Lloyd Wright, the famed architect, designed and built Fallingwater House. While the serene and secluded scenery is undoubtedly beautiful, the house features some fantastic architecture and a dynamic and daring design. It was once dubbed the "best all-time work of American architecture" due to its strong horizontal and vertical lines, futuristic features, and harmonious relationship with nature.
Address: 1491 Mill Run Road, Mill Run, Pennsylvania
Official site: www.fallingwater.org
7. Phipps Conservatory
The Phipps Conservatory and its beautiful botanical gardens are located in the northwest corner of Pittsburgh's Schenley Park. The superb steel-and-glass Victorian-style conservatory, built-in 1893, has 14 fantastic flora exhibits to explore, with gorgeous plants and flowers everywhere you look.
The rooms are pleasant and peaceful to wander around, each with its delightful design and lush layout; a Tropical Forest Conservatory is found alongside an Orchid Room and Palm Court. Aside from its extensive collection of exotic plants, attractive architecture is also on display, with a few sculptures and waterfalls dotted around.
Address: One Schenley Park, Pittsburgh, Pennsylvania
Official site: www.phipps.conservatory.org
8. Valley Forge National Historical Park
Valley Forge National Historical Park, located on the outskirts of Philadelphia, provides an intriguing look at the site's pivotal role in America's War for Independence. General George Washington and his Continental Army camped there in the cold, harsh winter of 1777-1778, suffering untold hunger and hardships for six months.
Valley Forge, now a pleasant and picturesque park, tells the story of the exposed encampment and the American Revolution through exciting exhibits, films, and tours of the site. Various statues and monuments, as well as reconstructed log cabins, can be found throughout the park. One of the most notable sights is Washington's colonial home.
Address:1400 N Outer Line Dr, King of Prussia, Pennsylvania
Official site:https://www.nps.gov/vafo/index.htm
9. Hershey Gardens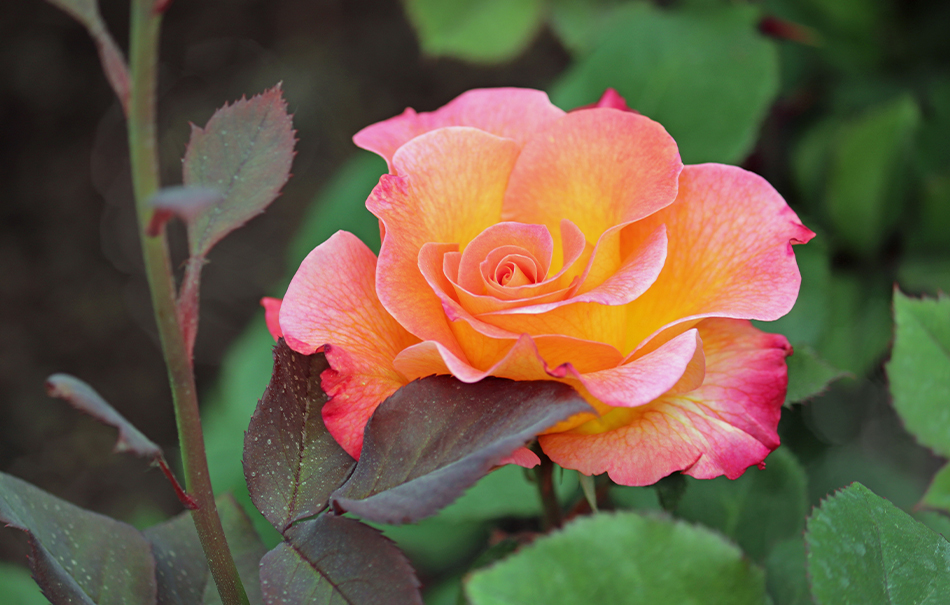 The pretty and peaceful Hershey Gardens, perched atop a prominent hill, overlooks the same name's fun and family-friendly theme park. It was founded in 1937 by the wildly wealthy chocolate magnate Milton S. Hershey in the town of Hershey.
Its beautiful grounds, including a botanical garden and a greenhouse, are filled with fantastic flowerbeds, pretty plants, and lovingly landscaped lawns. The gardens, which are delightfully designed, are a joy to explore at any time of year because their captivating collection of colorful trees and shrubs changes with the seasons.
Visitors can wander around the tropical Butterfly Atrium in addition to basking in all of the botanical beauty. A Children's Garden allows children to get up close and personal with the magnificent nature surrounding them.
Address:170 Hotel Rd, Hershey, Pennsylvania
Official site:https://www.hersheygardens.org/
10. Philadelphia Museum of Art
The Philadelphia Museum of Art houses America's most significant art collections and is a city landmark. The museum's front steps were featured in all of the "Rocky" movies, and from the top of these steps, you can see down Benjamin Franklin Parkway to City Hall's landmark tower.
The museum's permanent collections include works by Rembrandt, Cézanne, Matisse, Monet, Picasso, Renoir, Chagall, and Manet and an extensive European collection. Other exhibits include textile and fashion galleries, American colonial furniture galleries, and an outdoor sculpture garden.
Address: 2600 Benjamin Franklin Parkway, Philadelphia, Pennsylvania
Official site: www.philamuseum.org