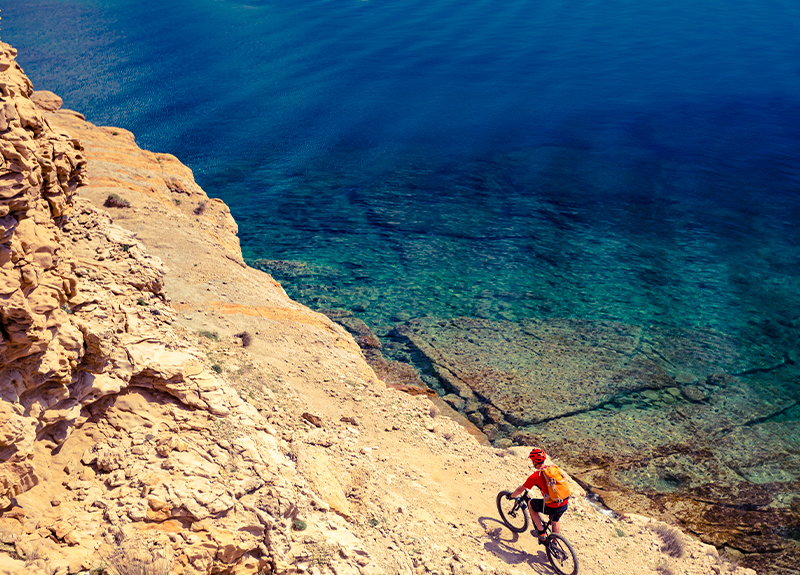 10 Top Biking Parks and Trails for Family Vacations in the USA
Cycling vacations can be a feel-good thrill for kids and teens and nostalgic fun for parents and grandparents.
Pedaling together on flat terrain provides a slew of advantages that create lasting family memories: fresh air, exercise, immersion in a destination, and, most importantly, connectedness.
From resort-based stays with excellent, car-free bike paths to guided tours that take the guesswork out of planning, these biking vacation destinations are among the most family-friendly in the United States.
1. Blue Mountain Ski Resort, Pennsylvania
Blue Mountain Ski Resort, Pennsylvania's largest downhill mountain bike park, has 28 mountain-biking trails to accommodate anyone from novice to expert shredders.
Beginners find their balance on Shakedown Street, a broad, 3-mile-long trail with a gentle grade and easy turns in this Pocono Mountains park near Palmerton. Intermediates can ride El Camino to master berms (banked corners) and the Ewok Village to improve their air time on smaller jumps. Advanced mountain bikers put their skills to the test on Upper Empire, the park's most challenging trail, which combines large tabletop jumps and drops. There are bike rentals and beginner lessons available.
Tackle the zip lines, ropes courses, and rock climbing at Blue Mountain Resort's Summit Adventure Park for more off-bike thrills. Chain hotel lodging is available in nearby towns.
2. Grand Canyon North Rim, Arizona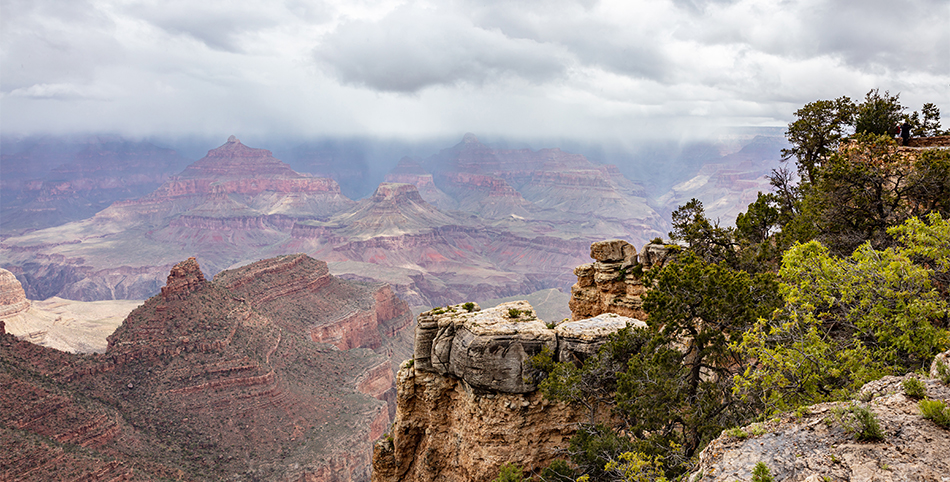 Cycling is an excellent way for families to explore the Grand Canyon's forested North Rim. Cycling allows you to go at your own pace, and the lack of crowds makes it easier to connect with the breathtaking views of pinnacles and valleys that change color with the light.
Roll by five points of land that overhang the canyon on the Rainbow Rim Trail, each rousing you with a new, fantastic vista.
3. Mackinac Island, Michigan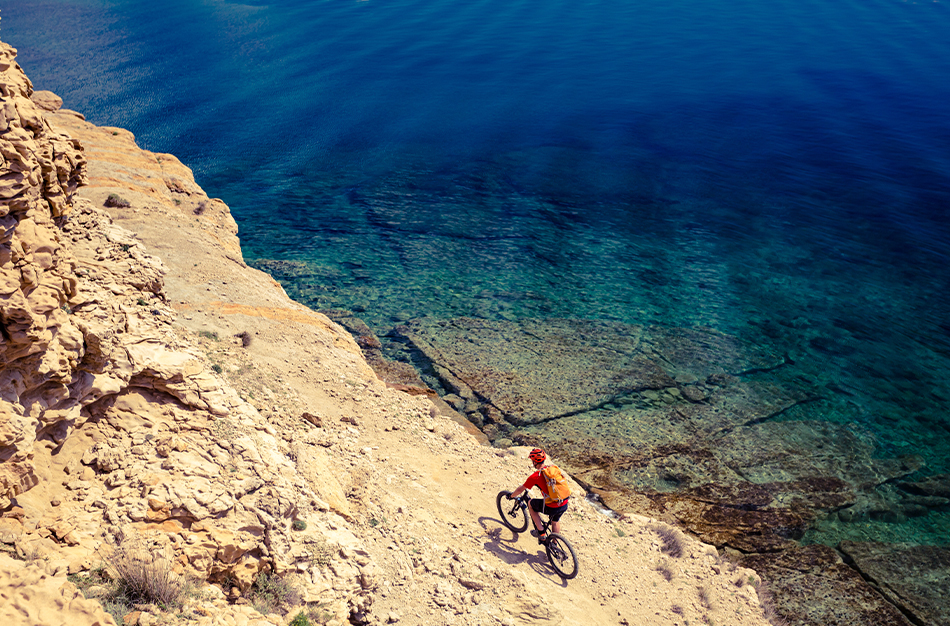 Mackinac Island's gabled and gingerbread-trimmed houses give it the appearance and feel of a Victorian-era set. Because the streets are car-free, this location is ideal for cycling families with young children.
The majority of visitors arrive on foot by ferry on this Lake Huron island, and bicycles are the most common mode of transportation. Cycle around the island's perimeter on the 8.2 mile-long Lake Shore Boulevard, the only car-free highway in the United States.
Fuel your rides with Mackinac Island fudge, a signature treat since the island's heyday at the turn of the century. Mackinac has several bicycle rental shops, so getting wheels is simple. Lodging options include historic hotels like the Grand Hotel, the 18-acre waterfront resort Mission Point, and smaller properties and rentals.
4. Sierra Nevada Mountains, California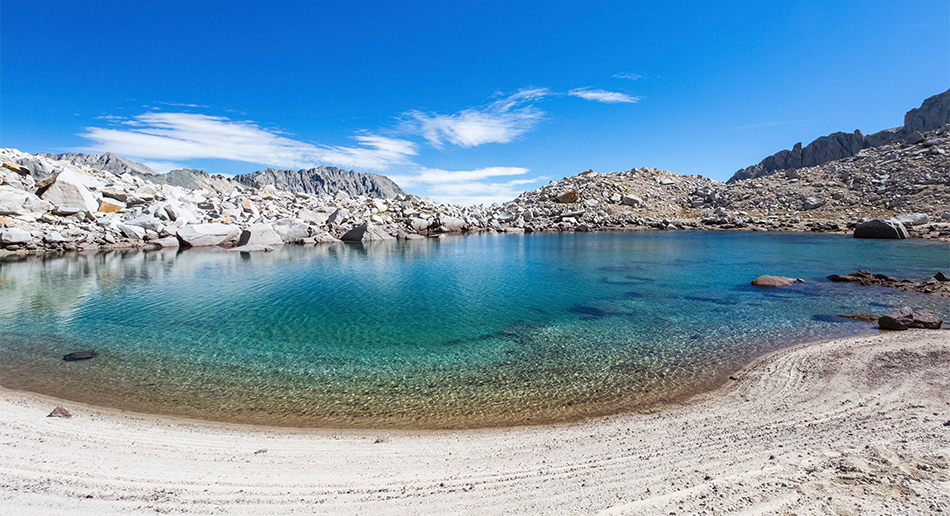 A total of 33 lift-accessed trails weave down two sides of Northstar California Ski Resort's mountain at Northstar Bike Park in Truckee. The cycle trails, which are narrower than ski runs, wind through the trees, and many of the rocky chutes put your skill to the test.
The Easy Rider route is a good warm-up for beginners with its gentle berms. Intermediates gain experience on jumps on Mineshaft, while expert mountain bikers are rewarded with a series of leaps and wooden features on Gypsy, a challenging technical trail. Non-bikers can take four foot-only paths down the mountain.
5. Cape Cod Rail Trail, Massachusetts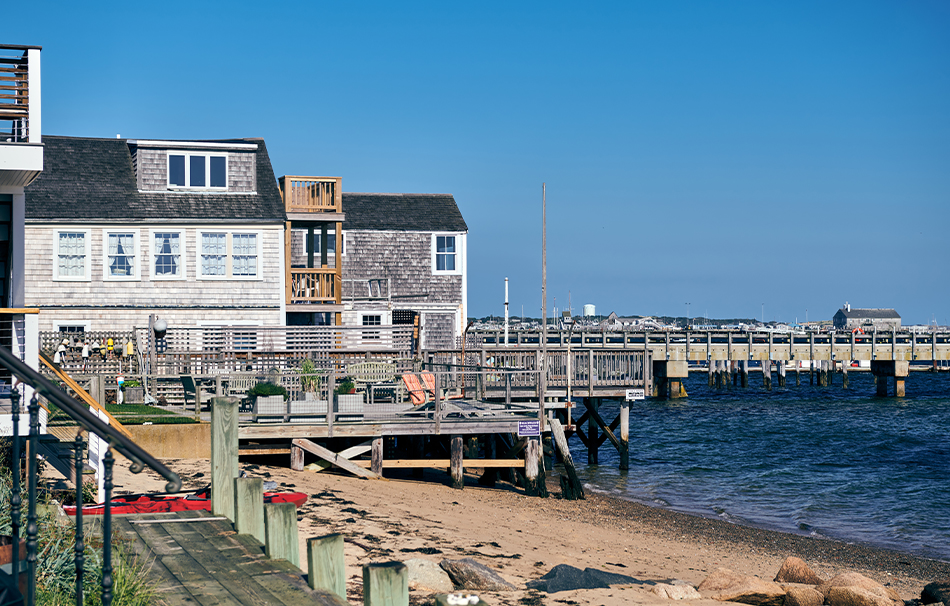 The Cape Cod Rail Trail, which runs from South Yarmouth to South Wellfleet, is 25.5 miles long and passes through salt marshes, pine forests, and dunes. Don't plan a round-trip ride unless you and your teens want to put your endurance to the test. Instead, bike a shorter section of the trail by parking at trailheads in South Yarmouth, South Dennis Harwich, or Brewster.
Consider starting with the scenic kettle ponds and pausing at Nickerson State Park for the pool, a picnic, and restrooms if you have younger children. Push on to the Cape Cod National Seashore for ocean walks with older grade-schoolers.
6. Bald Head Island, North Carolina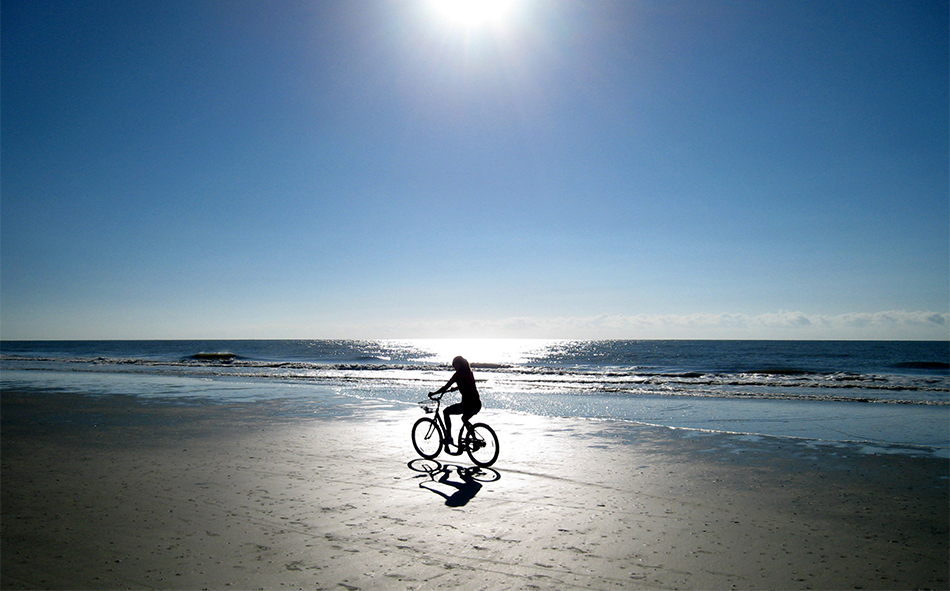 On Bald Head Island, a 12,000-acre barrier island with sand-dune bordered beaches, oak and pine maritime forests, and creek-cut marshes, the sea breezes taste salty.
Cycling is popular here, especially for families with young children, because the island, which can be reached by ferry from Southport, prohibits cars and reserves its 15 miles of road for golf carts and bikes.
The community, designed as a resort with vacation homes, protects more than 80% of the island from development. Take the popular Stede Bonnet Wynd trail, which winds through the forest and past the golf course to a lagoon overlook where you may see turtles. When you get off your bikes, you can kayak through the island creeks, searching for egrets, herons, and even alligators.
7. The Big Island, Hawaii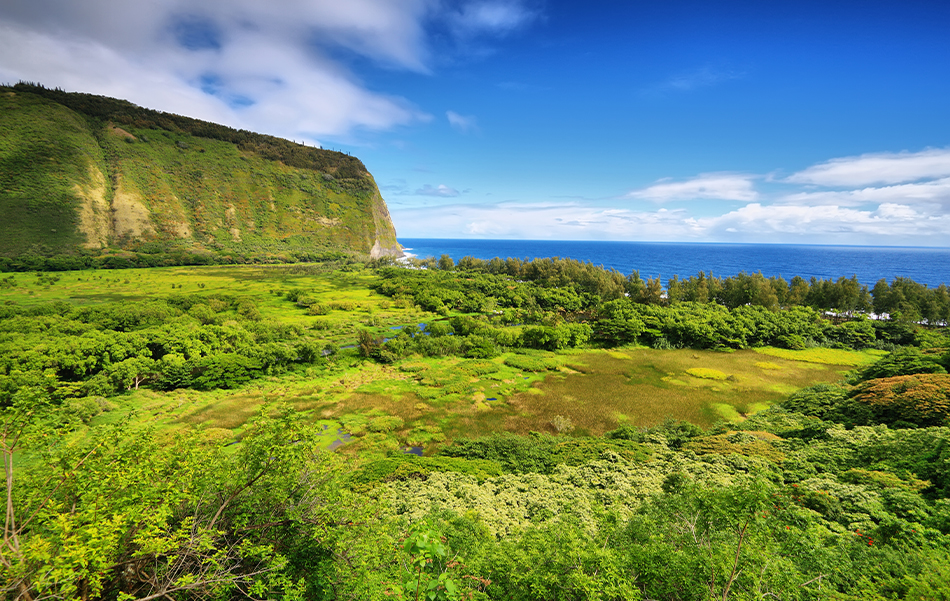 Bike through Volcanoes National Park, past steaming sulfur banks and a crusted lava lake in a volcanic crater. You can also kayak beneath sea cliffs, snorkel among schools of rainbow-colored fish, and hike through rainforests and coffee plantations.
8. Ray Roberts Lake, North Texas
Create your own low-cost, multi-activity vacation at Ray Roberts Lake State Park near Denton and approximately 55 miles north of Dallas–Fort Worth.
The 4.5-mile Jordan Park Trail, located in the park's Isle Du Bois section, winds through forests, prairies, and along the water, while the 2.8-mile Dogwood Canyon Trail, located in the park's Johnson Branch Unit, follows the lake's northern shore.
Tailor a relaxed stay here to your preferences: kayak with your kids, fish from the pier, have a picnic by the grill, or take a swim. You can camp in the park, stay at the Lone Star Lodge & Marina outside of Pilot Point on the lake's edge, or base yourself in nearby towns.
9. Ohio & Erie Canal Towpath Trail, Ohio
A bike ride along the 20-mile, tree-lined Ohio & Erie Canal Towpath Trail in Cuyahoga Valley National Park, where cyclists roam a 33,000-acre green space between Cleveland and Akron, is just a bonus.
Avoid meltdowns by boarding the nearby Cuyahoga Valley Scenic Railroad if you're too tired to pedal back to the trailhead. Take the time to visit the beaver pond and the 60-foot-high Brandywine Falls.