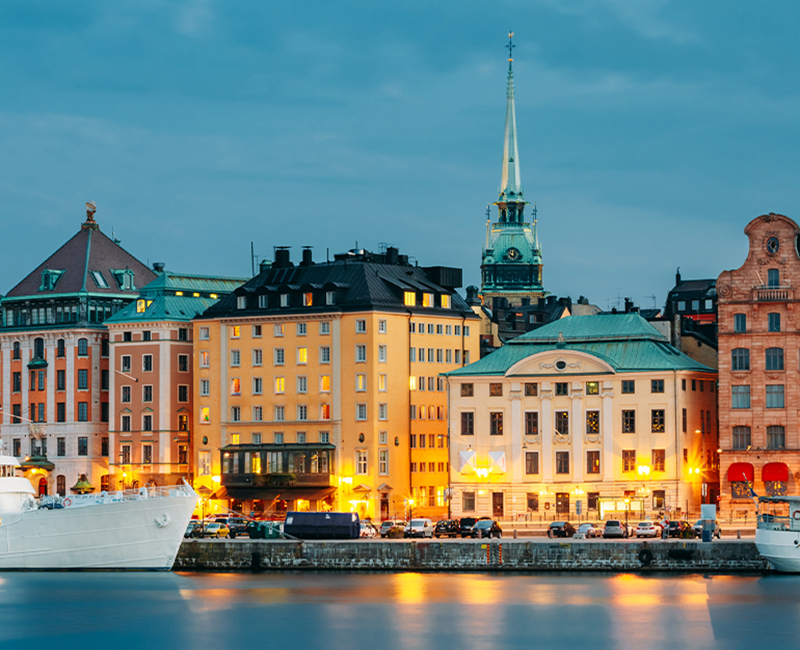 10 Best Places to Visit in Sweden
Sweden is known worldwide for a variety of products, including Saab and Volvo vehicles, ABBA, pickled herring, and the IKEA DIY megastore. It is also known for its breathtaking landscape, beautiful fishing towns, reindeer herds, and limitless summer heat.
Colorful wooden structures, traditional cottages, stone fortresses, churches, and innovative contemporary architecture, abound throughout Sweden. Whether you're seeking hiking trails or art institutions, Sweden offers it all.
1. Malmo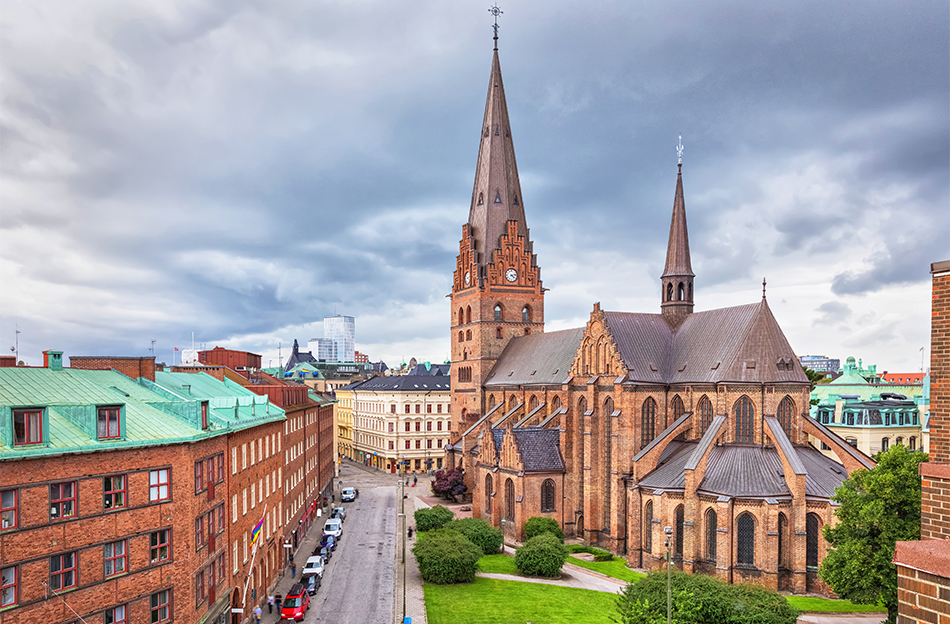 Malmo, a medieval historic city with a landscape filled with modern, contemporary structures, is possibly best described as "something old, something new." Stortorget, Lilla Torg, and Gustav Adolfs Torg are the three main squares of Gamla Stodden, Sweden's third-biggest city. The castle Malmohus Slott is also located in Old Town. The Oresund Bridge connects this cosmopolitan metropolis with Denmark, with 150 ethnic groups. The Turning Torso, an architectural wonder that bends more than 190 meters (600 feet) into the sky and is Sweden's most talked-about skyscraper, is a must-see "new" attraction.
2. Marstrand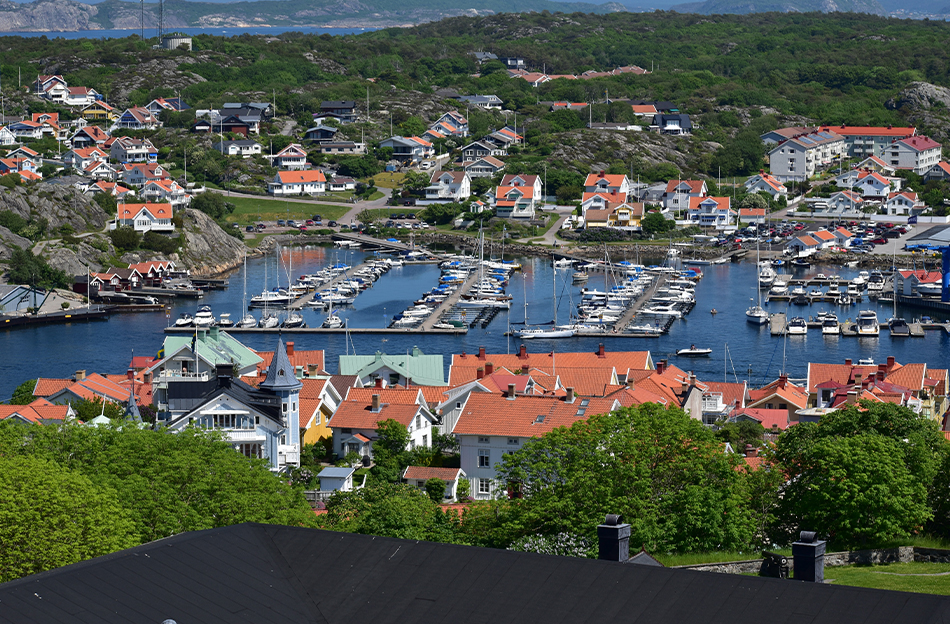 Marstrand is notable for two things: sailing and a historical stronghold. It has been a city since 1200. The annual Match Cup Sweden, a significant sailing tournament, is held at this coastal village on an island in western Sweden. The Carlsten Fortress, a spectacular stone building that defends the city, was built in the 17th century. Marstrand, a fabulous day excursion from Gothenburg, is described by visitors as a "Kodak moment," so come prepared to shoot many photos of the beautiful, pastel-colored old houses that line cobblestone streets. The Strandverket Art Museum, the renovated Pater Noster Lighthouse, and gorgeous hiking paths are other "must-see" attractions.
3. Stockholm archipelago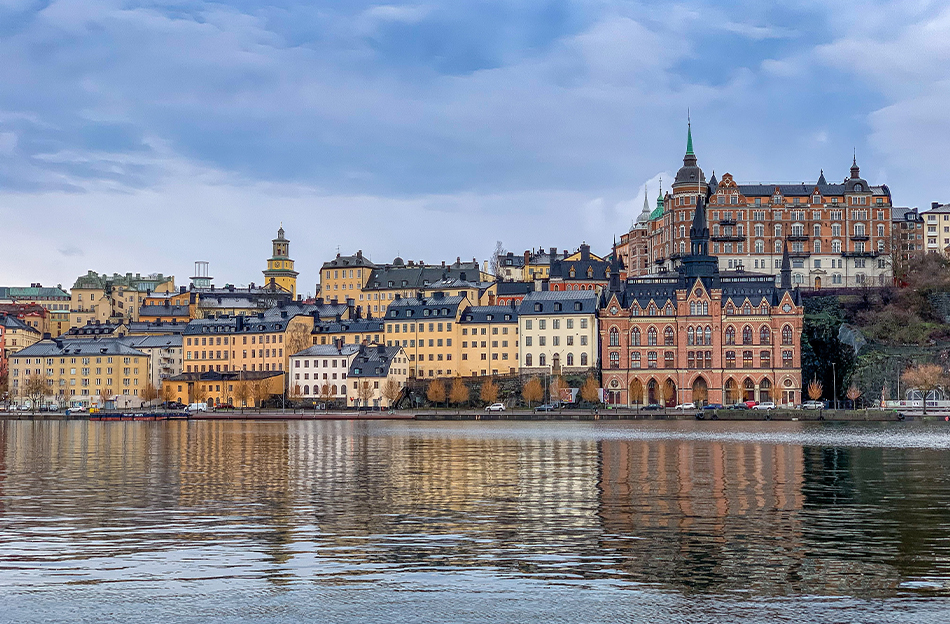 If you enjoy island hopping, a tour of the Stockholm archipelago could be right up your alley. You won't have time to visit every island since there are 30,000 of them — large rocks protruding from the water are included in this number. The archipelago's main sites are served by ferries, beginning with a 10-minute boat journey from Stockholm. Visit Starofortet, a World War I fortification, or Vaxholm, the archipelago's "capital" with elegant structures and a history of herring fishing. Indulge in a spa in Nacka, the nearest town to Stockholm, and easily accessible by car.
4. Swedish Lapland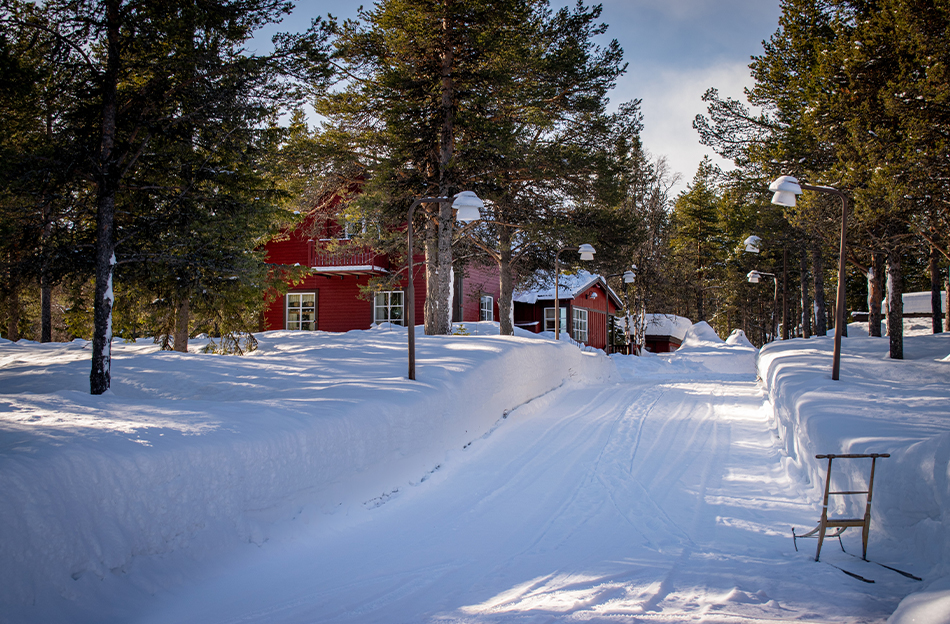 Swedish Lapland is the best spot to visit in Sweden if you want a nature adventure. In this far north location above the Arctic Circle, summer shines around the clock. Lapland is for canoes, hikers, and wildlife watchers. The Sami are tough people that live in Swedish Lapland. Who inhabit vast woodlands and arid tundra. Driving the 359-kilometer (223-mile) Wilderness Way from the canoeing center at Stromsund to the end at Vilhelmina, a church town, via Fatmomakke, where you'll see traditional wooden cottages, is a great way to view the region. In the winter, tourists to Jokkmokk, the Sami capital, may purchase reindeer skins.
5. Uppsala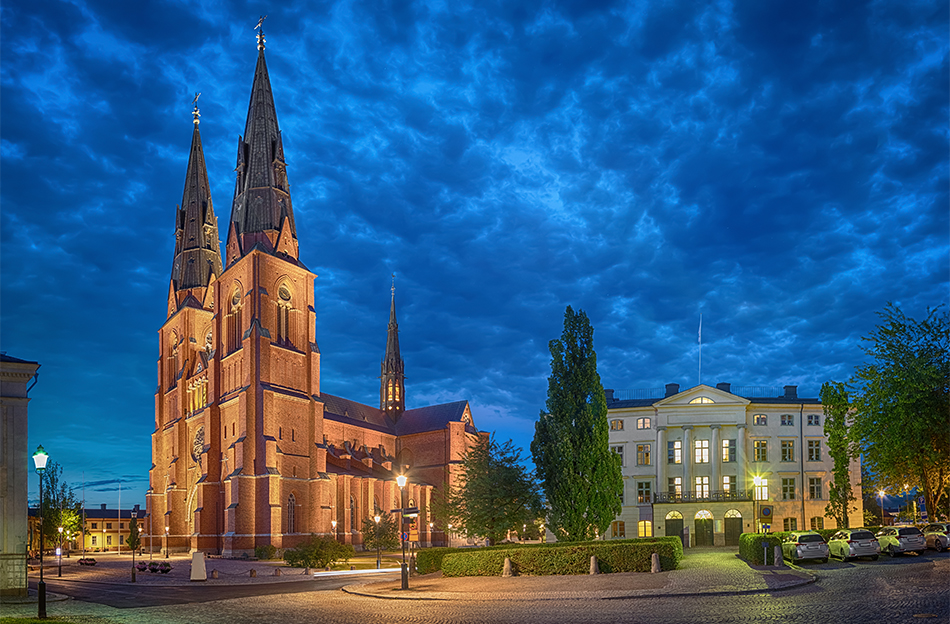 Uppsala, 70 kilometers (44 miles) north of Stockholm, has been Sweden's ecclesiastical hub since the 12th century. Uppsala was notable for Norse deity idols before Christianity. The archbishop of Sweden's seat, Uppsala Cathedral, is Scandinavia's biggest cathedral. Uppsala University, founded in 1477 and one of Scandinavia's oldest institutions, plays a significant role in the community. The city is divided by the Fyris River, with the medieval part lying west. The church, as well as Uppsala Castle, dominates the skyline. Uppsala was home to botanist Carl Linnaeus in the eighteenth century, so pay a visit to the botanical park near the castle.
6. Gothenburg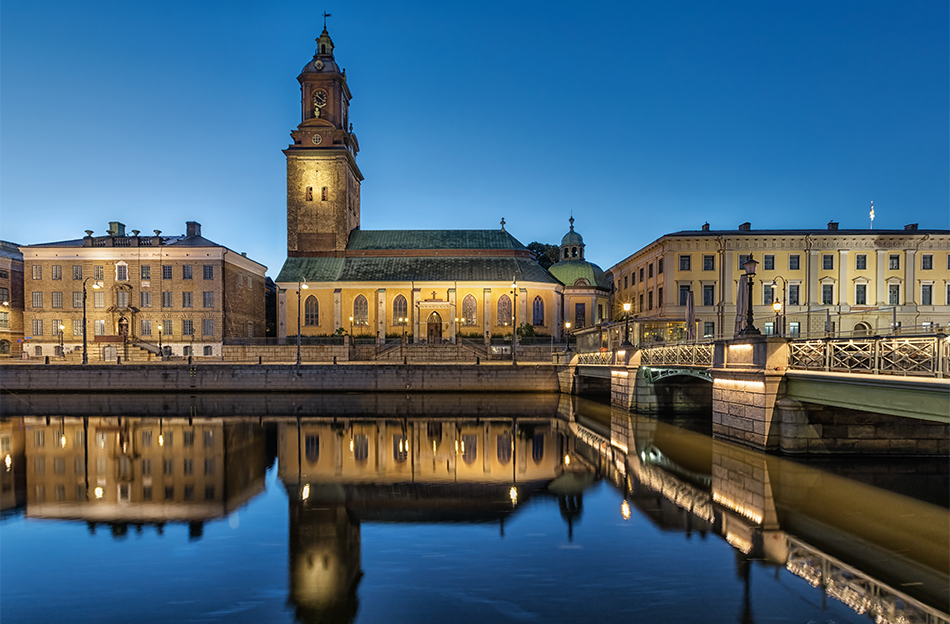 On Sweden's west coast, Gothenburg is a green city with various parks of various sizes. Many parks, such as Kungsparken, which circles the canal encircled the city center, come from the nineteenth century. If amusement parks are more your thing, travel to Liseberg, which boasts more rides than any other amusement park in Scandinavia. Gothenburg, Scandinavia's largest port city, hosts the region's major film festival and several music festivals throughout the year. Hungry? At Haga, a neighborhood noted for its lovely wooden cottages, try a Haga Bulle, a giant cinnamon bun.
7. Stockholm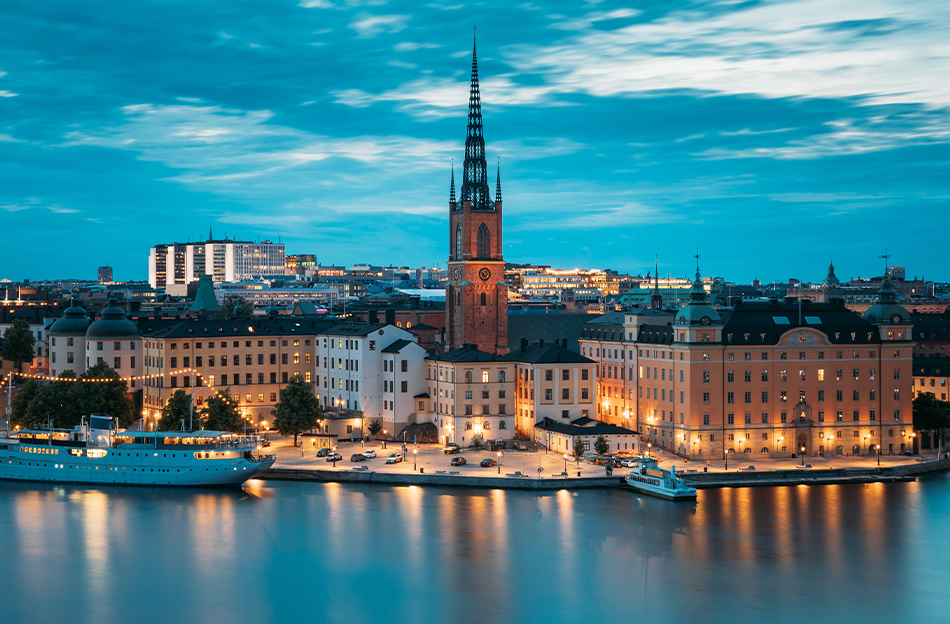 Stockholm, Sweden's capital and the largest city in Scandinavia, is a lovely metropolis located on 14 islands with a lot going for it. Stockholm, founded in the 13th century, is awarded the Nobel Prizes each year. The Vasa Museum is Scandinavia's most visited museum, devoted to a 17th-century vessel that sank on her first voyage. Stockholm is less expensive than other Nordic cities because 15 museums, including the Swedish History, Medieval Museum, Royal Armory, and Skokloster Castle, are free to visit. The Royal Palace, the Modern Art Museum, and City Hall must-sees.
8. Kalmar Castle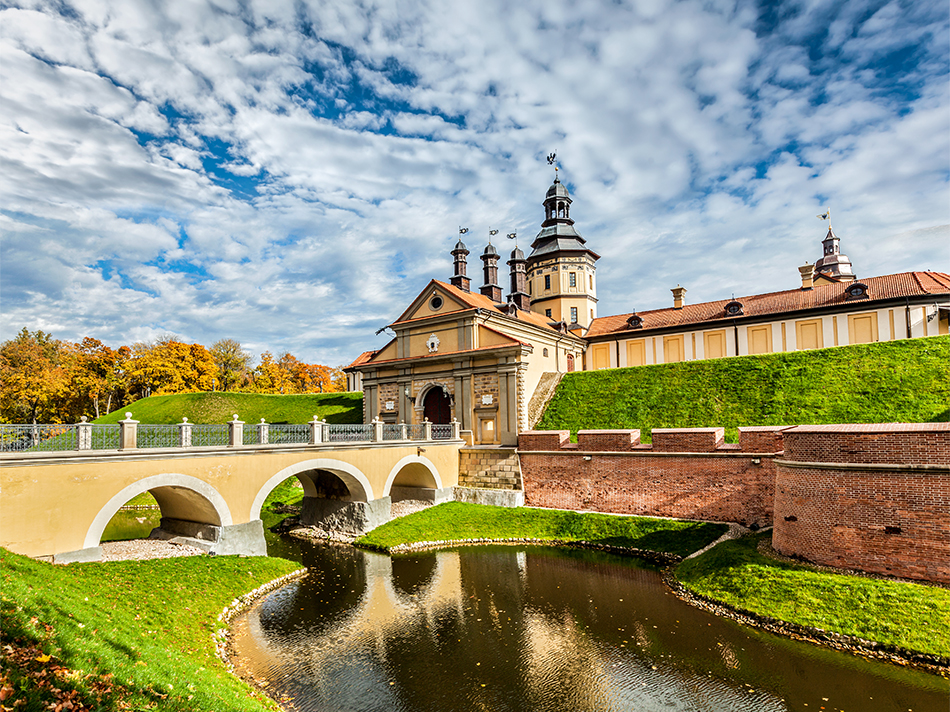 Kalmar is one of Sweden's oldest cities, dating back to the early 11th century. Although Kalmar Castle was built in 1160, it has been extraordinarily well kept. From afar, the castle appears stunning as it overlooks the Kalmar Strait and the waterfront vistas. Kalmar Castle is historically noteworthy in addition to its scenic charm. In the 14th century, Denmark, Norway, and Sweden joined forces in Kalmar Castle, which was also the site of an actual 17th-century conflict.
9. Drottningholm Palace
Even though Sweden is home to many castles and palaces, one of the most well-known is located on Lovö island in the middle of Lake Mälaren. Drottningholm Palace was built in the 16th century and is presently the Swedish Royal Family's home. The palace and its gardens, on the other hand, are available to the public in large parts. The popularity of baroque and English gardens is exceptionally high. The Chinese Pavilion in the parks is stunning, and it is regarded as one of Sweden's most important architectural landmarks.
10. Gamla Stan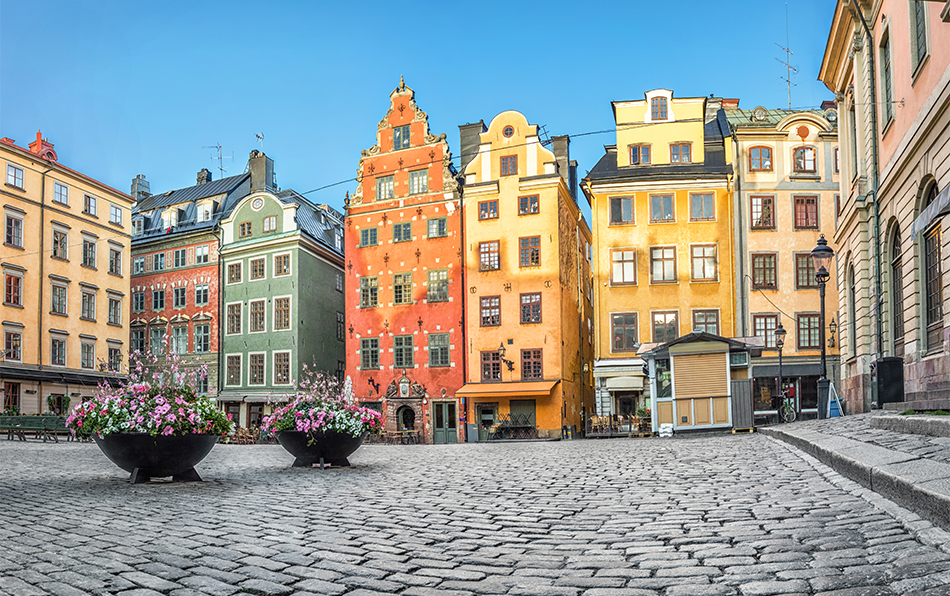 If you just have a day or two to spend seeing Stockholm's capital city, make sure you spend time at Gamla Stan. This is the old town, which has stunning waterfront vistas and a plethora of historically significant structures and attractions. The 17th century Royal Palace, home to Sweden's King, may be seen when visiting Gamla Stan. Alternatively, you might visit the Stockholm Cathedral, the House of Nobility, and the Museum of Medieval Stockholm to examine the collections and displays.