Best Places to Visit in Chicago
Chicago, Illinois, bordered by Lake Michigan to the east, is the third-largest metropolitan area in the United States after New York City and Los Angeles. It is the first home of McDonald's, popcorn, zippers, and roller skates.
As the cultural and commercial center of the American Midwest, Chicago attracts large numbers of leisure and business travelers and has attractions to suit all types of people.
When in Chicago, be sure to visit the top-notch museums here, many of which are world-renowned, and each one worth taking the time to explore. Another charm of Chicago comes from architecture. Walking in the urban area, you can see the works of many world-renowned architects, and even laymen will be impressed by those ingenious designs. Beyond that, to really get a feel for the city's spirit, take a trip to the shores of Lake Michigan and the many public parks that surround it, and join the locals' carnival for a full dive.
1. Chicago Theater's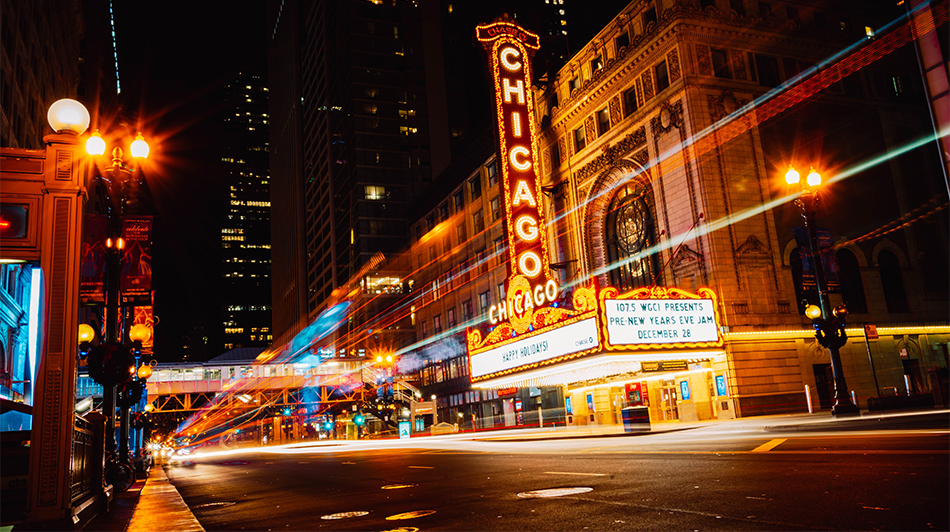 Across the street from the Chicago Theater is ABC-TV, and if you get there around 7:00 pm, you can see the ABC News Live up close and personal. The studio of American News Live is separated from the outside world only by a piece of glass, like a giant glass window, and many Americans go to see this absolute "live news". After the recording, the announcer will also wave and interact with the audience outside, which is very friendly.
2. Chicago Architecture Foundation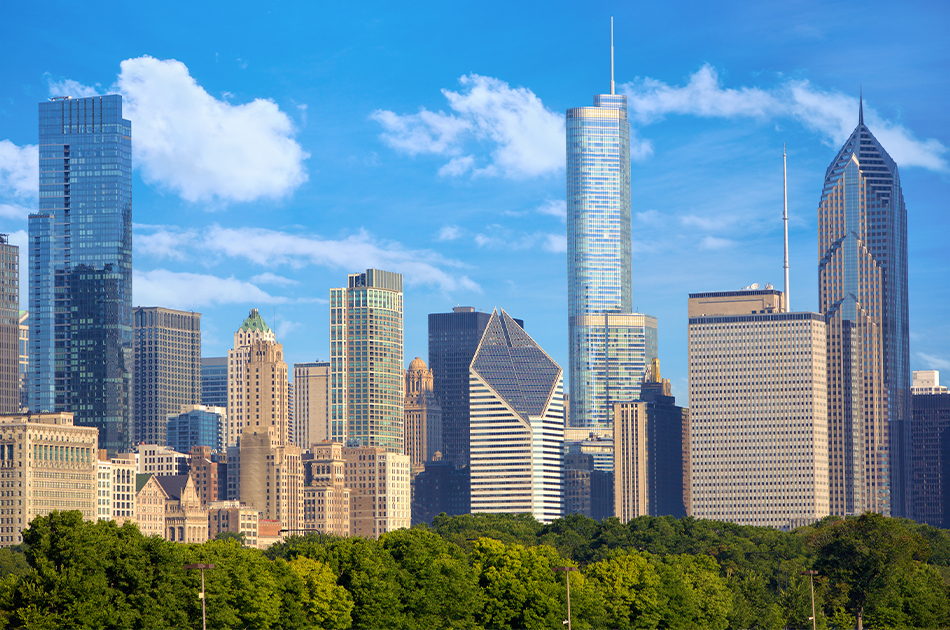 Chicago Architecture Foundation The Great Fire of 1871 left miles of Chicago in ruins, but Chicagoans didn't waste much time bemoaning their misfortune. Instead, they embarked on a huge rebuilding project, and a large number of architects began to put their inspiration into practice, making Chicago the second largest "skyscraper city" in the United States, second only to New York in terms of the number of skyscrapers. Of course, Chicago's famous architecture is not limited to skyscrapers, unique buildings, you can visit the Chicago Architecture Foundation, which offers architectural day tours such as boat tours, walking tours, bus tours, etc.
3. John Hancock Building

The John Hancock Center is 343.5 meters high, 100 stories above the ground, with an antenna height of 457.2 meters. It features an observation deck on the 94th floor of the building and a restaurant on the 95th floor with panoramic views of Chicago and Lake Michigan. The 44th floor features the tallest indoor swimming pool in the United States.
4. Art Institute of Chicago

The Art Institute of Chicago, one of the world's top three art museums, is a world-class art museum that brings together the best of 40 centuries of human creativity. From ancient Chinese bronzes to contemporary artistic craftsmanship.
It contains many unique treasures. The museum's extensive collection of Impressionist and Post-Impressionist masterpieces, including masterpieces by Monet, Renoir, Degas and Van Gogh, among many others, is worth the time spent browsing.
5. Lincoln Park

Lincoln Park is the largest park in Chicago with bike trails, tennis courts, volleyball courts, golf courses, a lakeside beach and the Lincoln Park Zoo. Paddle boats, Lincoln Park was a city cemetery in 1843, but the city council decided to turn it into a park.
It also includes the Lincoln Park Zoo. The zoo is divided into two sections, one for the Pritzker Family Children's Zoo; the other is a farm within the zoo. There are also other facilities such as a tropical plant museum and a small dock where you can take a swan boat ride.
6. Navy Pier

Chicago Navy Pier Located in the Port of Chicago, Navy Pier Park also includes a 150-foot Ferris wheel, a musical carousel,an 18-hole miniature golf course, and a 1,500-seat outdoor performance venue and other recreational facilities. It is the perfect place for Chicagoans to spend their time, and a deep dive on Lake Michigan by boat or speedboat is a great experience.
7. Trump Tower

Trump Tower is 415.1 meters tall and has 89 floors. It has won many international architectural design awards. Donald Trump bought the building in 1995 for $8 million, and now the famous American reality show "Celebrity Apprentice" is filmed here, making it an attraction worth visiting.
8. Shedd Aquarium

It is the world's largest indoor aquarium where you can see beluga whales, dolphins, harbor seals, sea otters and penguins in action. Inside the Wild Reefarium, you can observe sharks and other predators like a diver through floor-to-ceiling windows from 26 interconnected habitats. The Satellite Hall, which displays ornamental fish, is very unique in the form and style of the Chinese garden. The design is said to indicate that China was the first country in history to successfully farm fish. From 11 a.m. to 2 p.mThere is a live performance by divers.