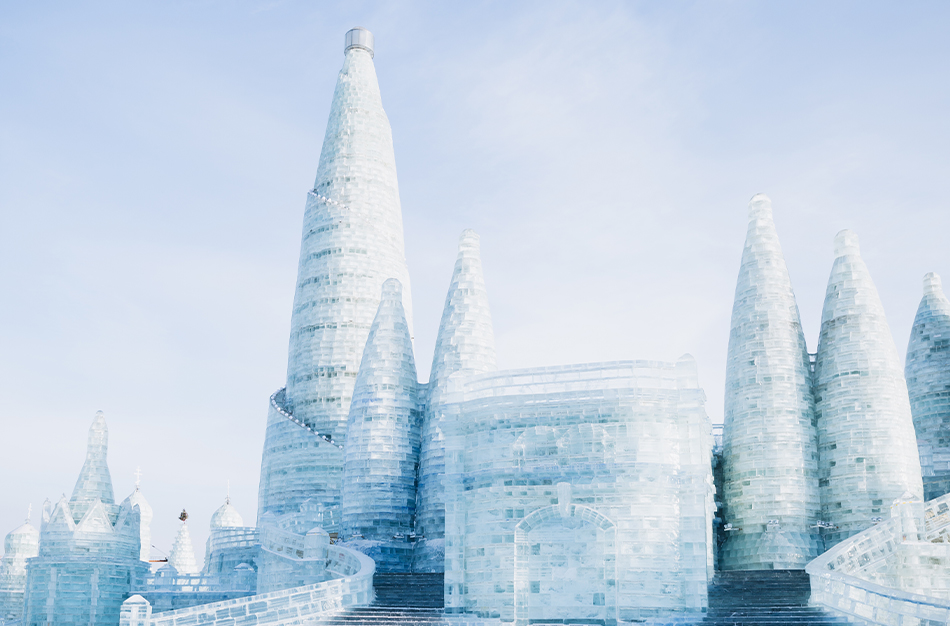 China's Top 10 Tourist Destinations in Winter
The 24th Winter Olympics will be held in Beijing, China from February 4th to 20th, 2022. This will be the first time China has hosted the Winter Olympics.
Ice and Snow World,Harbin,Heilongjiang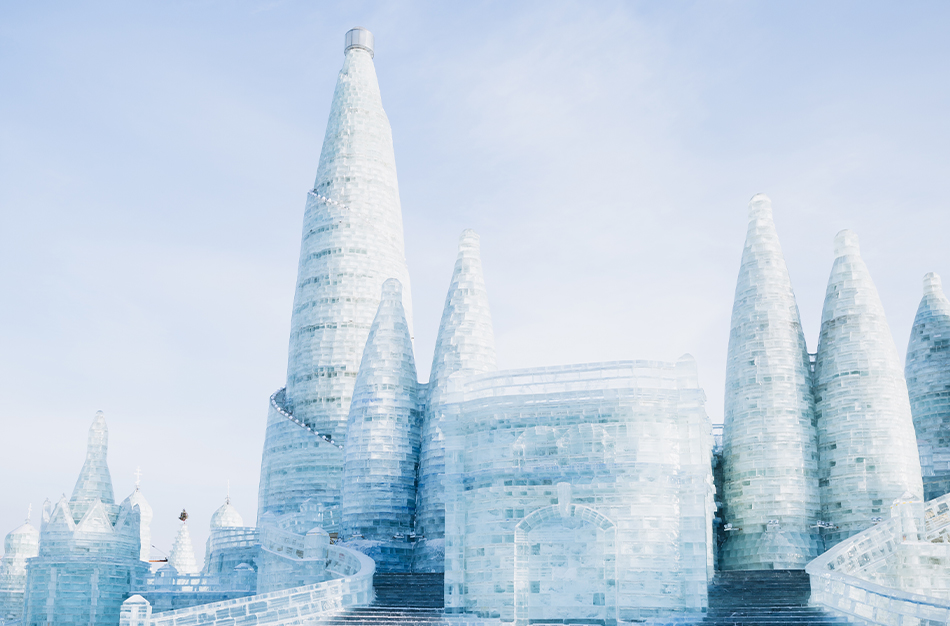 As the provincial capital and transportation center of Heilongjiang, Harbin is the largest central city in Northeast China. When visiting Heilongjiang, you must go to Harbin.
The city with a very Russian style and the beauty of ice and snow in winter are undoubtedly two important reasons for attracting tourists to come to Harbin. The city's rich and special history has left behind various styles of Western architecture, including Russian, Baroque and Byzantine, which is why many people call it the "Moscow of the East".
In winter, Harbin is transformed into a beautiful ice city, the streets and alleys contain a unique landscape - ice sculpture. Harbin is most beautiful at night when it is illuminated by snow and ice lights. In addition, ice skating, skiing, ice plowing and other snow sports are definitely worth experiencing.
Yalong Bay, Sanya, Hainan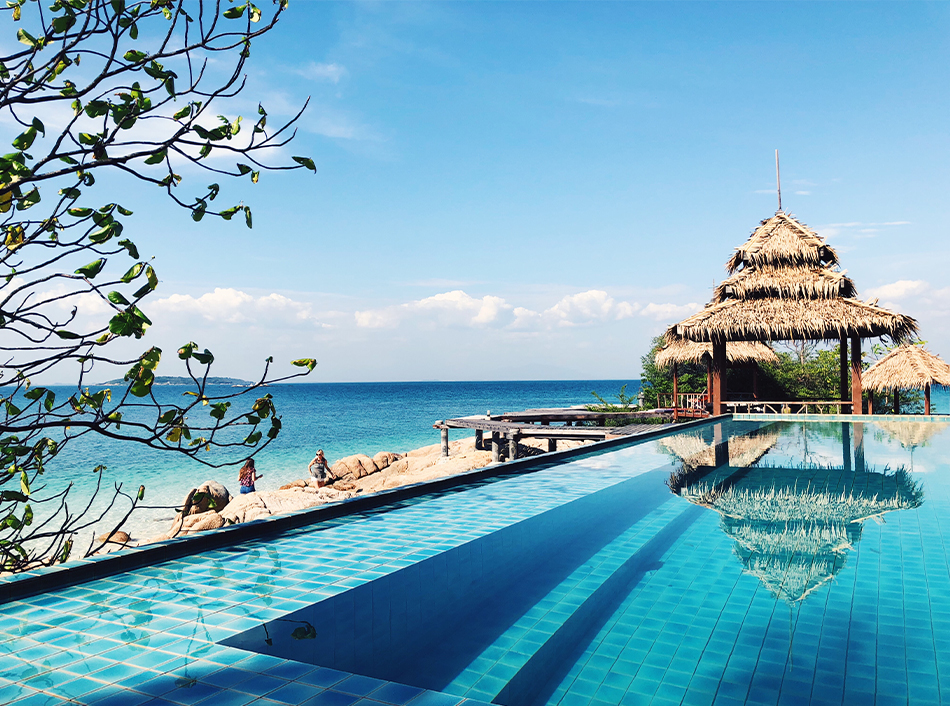 Yalong Bay is a high-quality tropical seaside scenic area in Sanya City, Hainan Province, known as "Eastern Hawaii". It has five elements of modern tourism: ocean, beach, sunshine, green plants and fresh air, and has a distinct tropical marine climate.
Yalong Bay has eight kilometers of silver-white beaches with fine sand, clean and transparent seawater, and lush forests on the shore. The average year-round temperature here is 25.5 degrees Celsius and the water temperature is 20 degrees Celsius, making it an ideal winter resort and leisure destination.
The Forbidden City, Beijing, China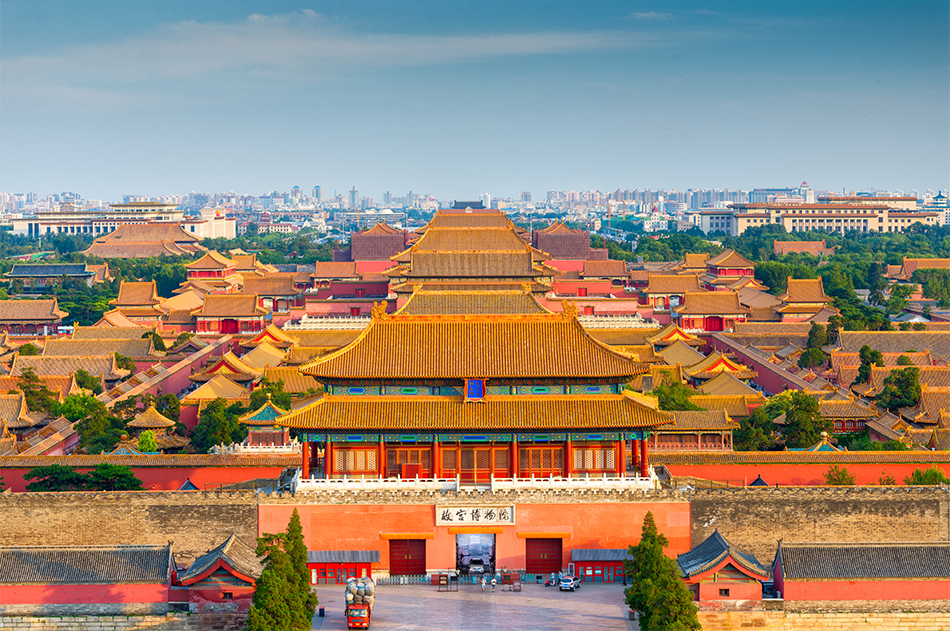 The Forbidden City, formerly known as the Forbidden City, is one of the five largest palaces in the world, along with the Palace of Versailles in France, Buckingham Palace in England, the White House in the United States, and the Kremlin in Russia. The National Palace Museum in Beijing, founded on October 10, 1925, is a comprehensive museum in China. It is also the largest museum of ancient culture and art in China.
The Forbidden City in the winter snow, beautiful as a painting, the Forbidden City in silver, red walls and tiles reflecting white snow. The Forbidden City in winter, the snowy Forbidden City, beautiful picturesque, the Forbidden City in silver, red walls reflecting white snow. Allied dome with snow-covered, red brick and green tiles leaked solemn but a touch of spiritual playfulness.
Mount Huangshan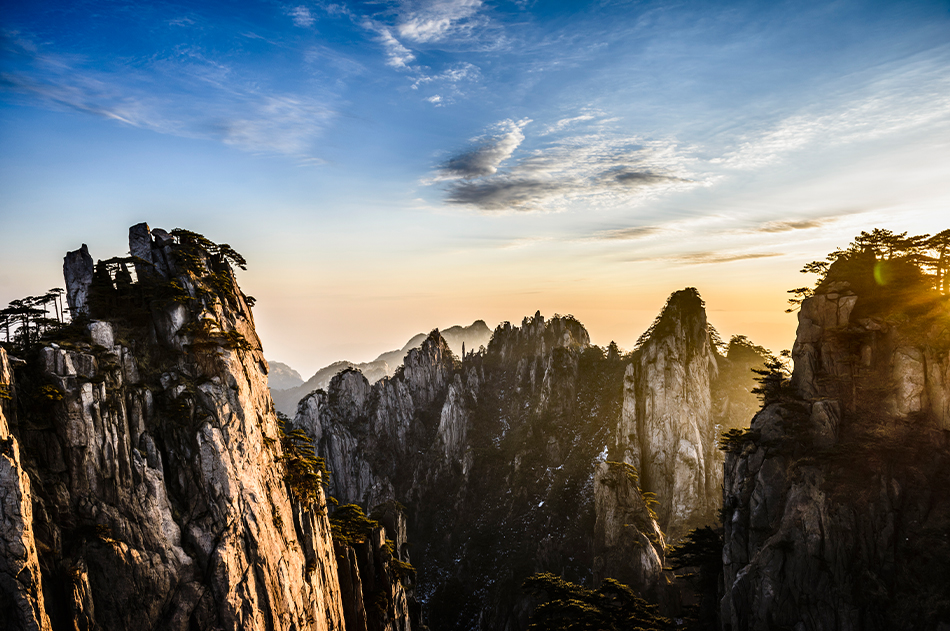 Huangshan Mountain Scenic Area is located in Huangshan City, southern Anhui Province. Together with the Yangtze River, the Great Wall and the Yellow River, it is an outstanding representative of China's magnificent mountains and splendid culture.
Huangshan Mountain is known as the world's "fairyland on earth", "the world's first mountain", known for the strange pines, strange rocks, sea of clouds, hot springs, the Winter snow "five great" famous in the world. Huangshan territory peaks competing, there are more than 1,000 meters peak 88, including ``lotus'', "bright top", "Tiandu" for the three main peaks, elevation is more than 1,800 meters.
Tangshan in Nanjing
Tangshan in Nanjing is famous for its hot springs, which have a history of more than 1,500 years. As early as the Six Dynasties, Tangshan was appointed as the imperial hot spring. Since ancient times, countless dignitaries and literati came to visit the hot spring ranking first among the four major hot springs nursing areas in China. Chiang Kai-shek and Soong Meiling couple also built a private hot spring villa —— Chiang Kai-shek Tangshan Hot Spring Villa here.
Jiuzhaigou Valley Scenic and Historic Interest Area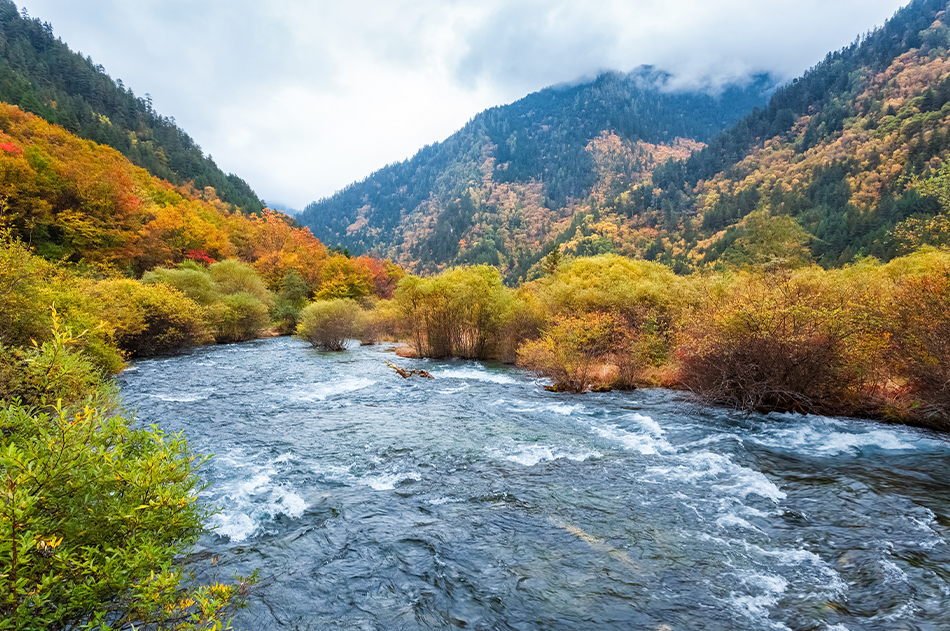 Jiuzhaigou Valley is located in Zhangzha Town, Jiuzhaigou County, Aba Tibetan and Qiang Autonomous Prefecture, Sichuan Province. It is named after nine Tibetan villages and is listed as a World Natural Heritage by UNESCO. It is famous for the "Six Wonders of Jiuzhaigou" ——green lake, stacked waterfalls, colorful forests, snow peaks, Tibetan love, and blue ice.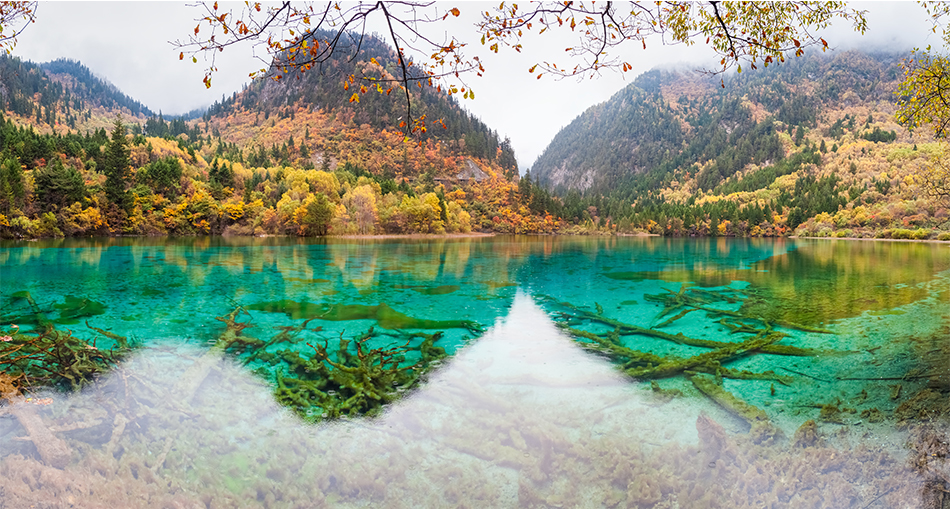 The beauty of Jiuzhaigou's scenery has been described as "so beautiful that it does not resemble earth": it is rich in flora and fauna, with a wide variety of species, primeval forests and more than ten kinds of rare and precious wild animals, such as giant pandas; from afar, the snow-capped peaks are standing, and from close up, the clear blue water is visible.
Historic Ensemble of the Potala Palace, Lhasa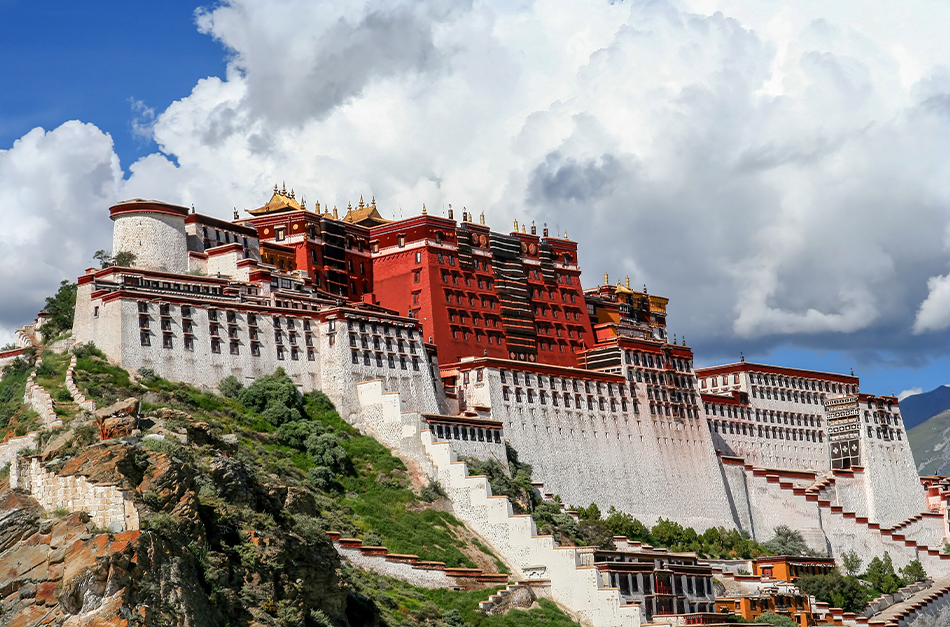 Lhasa is a sacred place of Tibetan Buddhism, also known as the Sunshine City. Every year from December to April, Lhasa is bathed in the warm winter sun, so coming here to enjoy the winter sunbathing on the plateau is a unique experience for winter travel. Lhasa is the capital of Tibet Autonomous Region and the political, economic, cultural and religious center of Tibet, with an altitude of 3,658 meters.
Tibet is a gathering place for devotees. There have been countless devotees kowtowing millions of long heads to her. In recent years many friends have also made their way here by hiking, biking and hitchhiking.
The most important thing to experience in Lhasa is the slow life. Here, you will unconsciously slow down the pace and rhythm, randomly follow the local Tibetans walking in the Barkhor Street on the turnpike, make some good wishes and wishes; sit down to drink 60 cents a cup of sweet tea; in front of the Da Zhao Temple sun; meet a few will become a lifetime of friends.
Old Town of Lijiang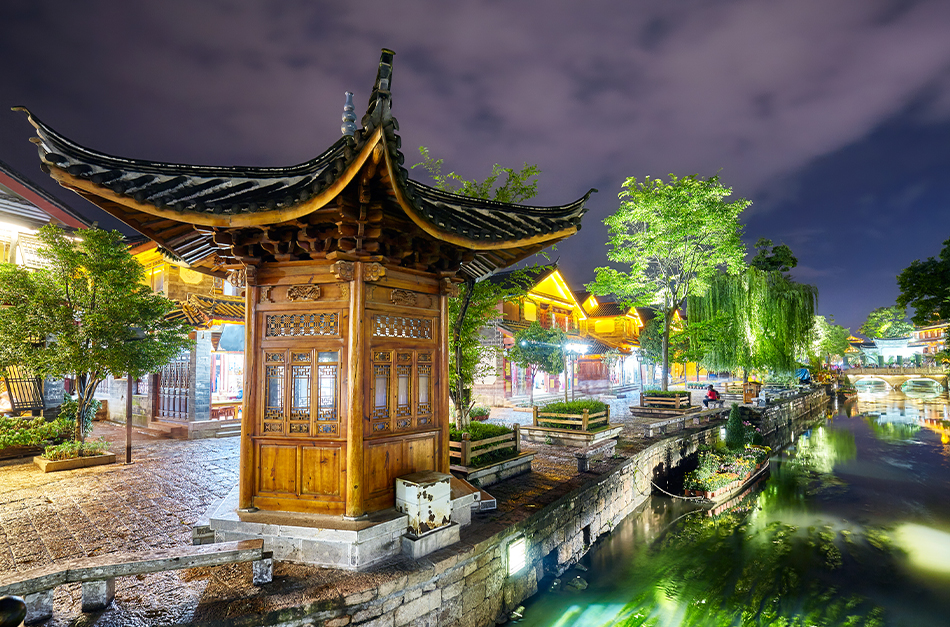 Lijiang is most famous for Lijiang Ancient Town (Dayan Ancient Town). Unlike other ancient cities, there are no walls. Water is the soul of the ancient city. There is the famous Jade Dragon Snow Mountain, and there are lakes such as Lugu Lake and Chenghai, and the Jinsha River flows through the city.
To the northeast of the ancient city is Baoshan Stone Town, to the east is Lugu Lake, and to the west are Laojun Mountain and Shigu Town; from Shigu Town to the north, you can enter Tiger Leaping Gorge , Tiger Leaping Gorge further north into Shangri-La. Drinking tea and basking in the sun in the ancient city of Lijiang, hiking to Laojun Mountain and Tiger Leaping Gorge, visiting Zhongyi Market where you can see Jade Dragon Snow Mountain and Xue Song Village, the most beautiful village in Locke's heart, are all great experiences.
West Lake Cultural Landscape of Hangzhou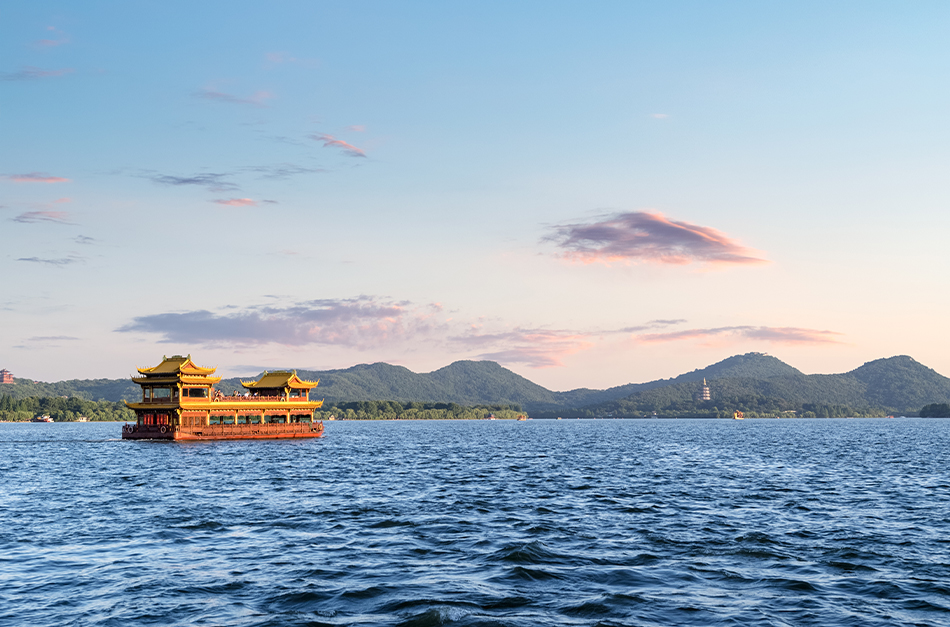 The most beautiful scenery of the West Lake in the snow is the Broken Bridge. The broken bridge covered by heavy snow is looming in the West Lake. The Broken Bridge is located at the eastern end of the White Causeway of West Lake in Hangzhou City, backed by Baoshi Mountain and facing the city of Hangzhou. The broken bridge potential is high and the field of vision is wide. It is the best place to watch the snow scene of West Lake in winter.
West Lake is a good place to enjoy plum blossoms in Gushan. There are about 500 plum blossoms in Gushan. There are not only many varieties, but also early plums and late plums. The early plum blossoms before the winter solstice, and the late plum blossoms until around the Qingming Festival. The best time to enjoy plum blossoms is from mid-February to March.
Kulangsu: a Historic International Settlement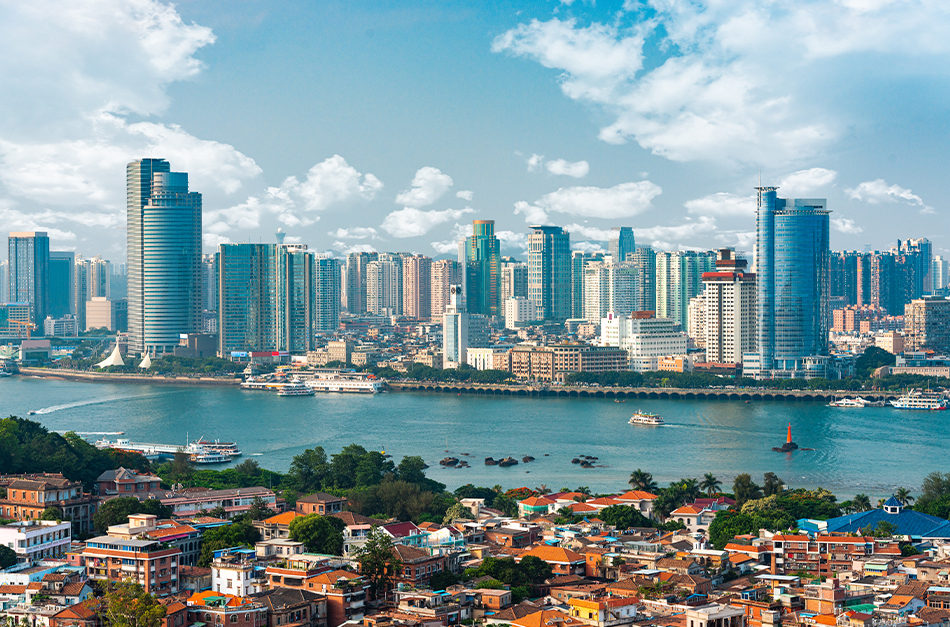 Xiamen Kulangsu Island is a very beautiful place, suitable for travel all year round. In winter, Kulangsu is not too cold, they are still full of green, and the minimum temperature is rarely lower than 10 degrees, which is just right for winter travel.
Kulangsu is a suitable place for winter in Xiamen. Sunlight Rock, Shuzhuang Garden, Haoyue Garden, Yu Garden, Kulangsu Piano Museum, Memorial Hall of Zheng Chenggong,Natural Beach, Sea Attractions such as Paradise, let you enjoy the whole winter, warm and fresh.