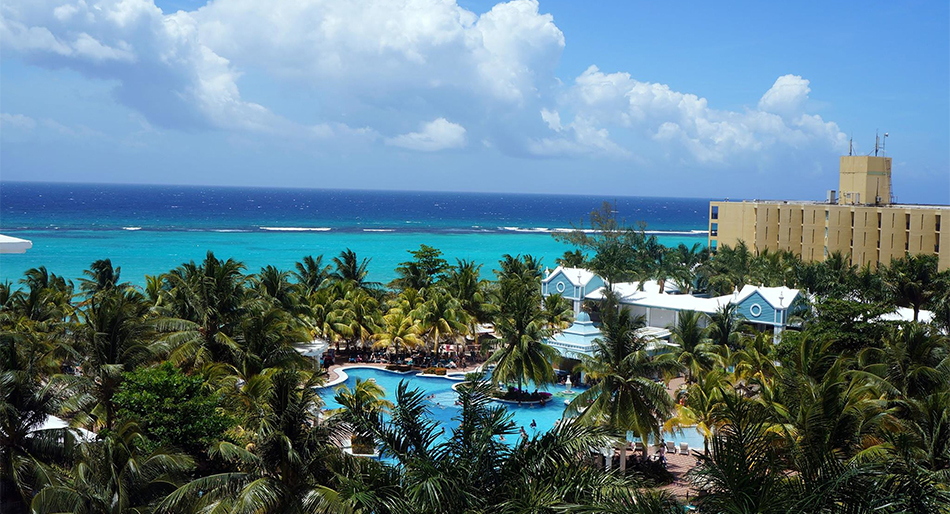 Top 10 Travel Destinations in Jamaica
1. Seven Mile Beach (Negril Beach)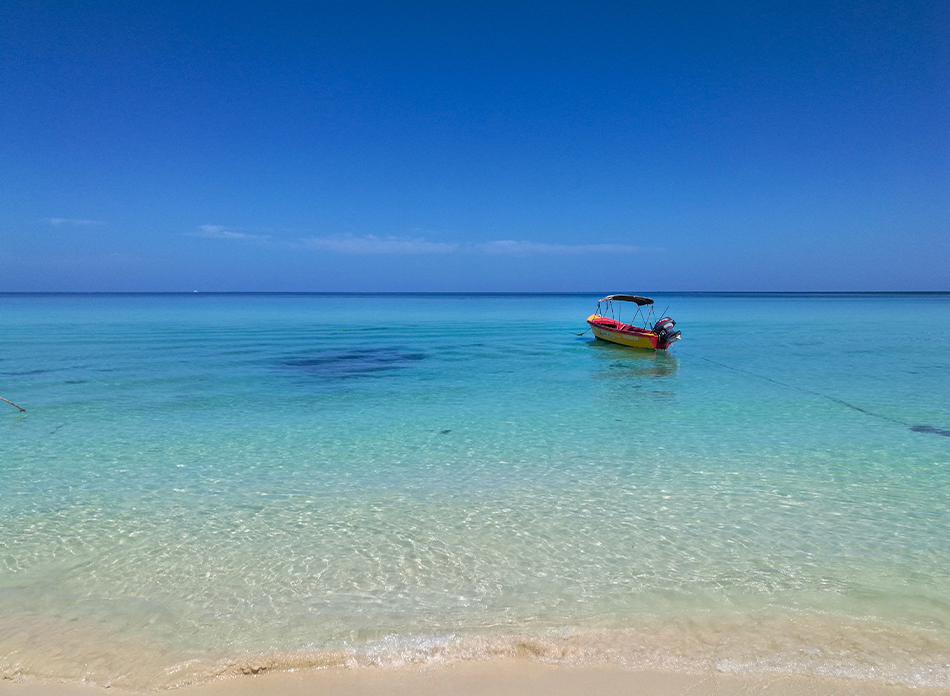 Seven Mile Beach is characterized by pristine sand, crystal-clear turquoise sea, and breathtaking sunsets. It's no surprise that this lovely beach is one of Jamaica's most popular attractions, as it's conveniently located a little over an hour outside of Montego Bay!
Negril Bay is always calm, sheltered by one of the Caribbean's finest reefs, but there's much to do. While you're there, enjoy kayaking, boat trips, scuba diving, horseback riding on the beach, and snorkeling, or just relax in the sand and sip coconuts without a care in the world. Enjoy some delectable native Jamaican cuisine and a refreshing Red Stripe beer at one of the many seaside restaurants and pubs.
2. Rose Hall Great House
With Rose Hall Great House, history meets the scary house. This lovely relic was formerly home to the fearsome mistress Annie Palmer, who was infamously dubbed the White Witch of Rose Hall for her cruelty to slaves and her role in the deaths of three of her husbands.
Night tours of the Great House are available, and they're easy to sign up for. They're the perfect creepy treat for the more adventurous tourist. Day trips, on the other hand, are a fantastic option for people who prefer to keep the frights to a minimum. During the morning or early afternoon, the well-kept golf courses, sugar cane fields, and hamlet areas surrounding Rose Hall Great House are also a sight to behold.
3. Reach Falls
Reach Falls, located in the rustic parish of Portland, is unquestionably one of the top places to visit in Jamaica for nature and water enthusiasts. The falls and surrounding vegetation are breathtaking, the water is a brilliant blue and invigorating, the staff is kind, and there are picnic places for large and small groups.
Make sure to inquire about guided tours of once-secret caves and trails that slaves are said to have walked to avoid being discovered by their slave masters. Choosing your way through the rocky footpaths and underground caves is the ideal combination of history and excitement.
4. Blue Lagoon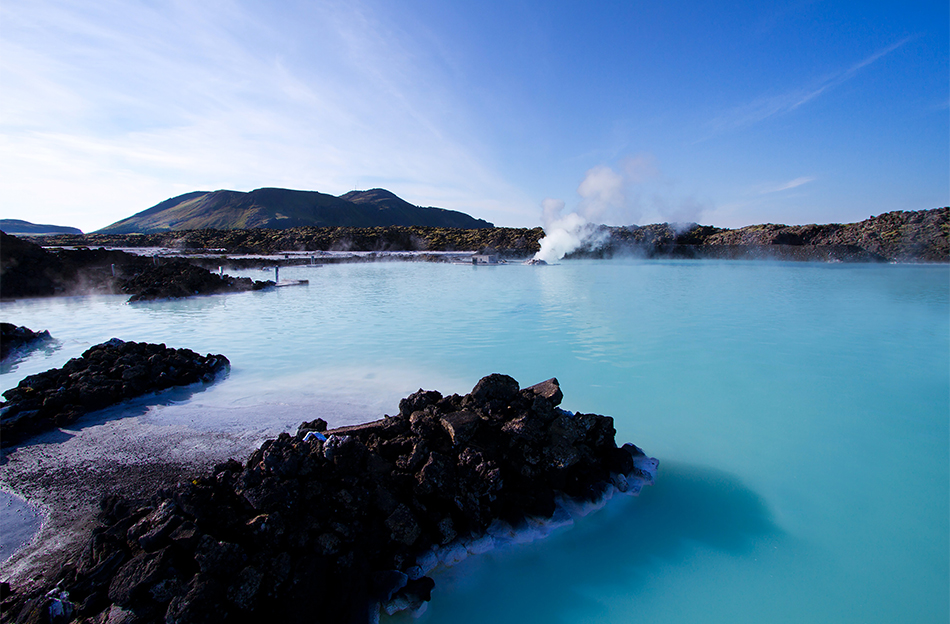 Escape to a tropical paradise surrounded by lush vegetation and crystal blue seas. This beautiful spot was once known as The Blue Hole, but it was renamed Blue Lagoon after the success of the film Blue Lagoon, which was filmed there. The Blue Lagoon is a unique natural phenomenon created by the mixing of freshwater from mineral springs with salt water from the Caribbean sea. The watercolor changes from sapphire blue to royal blue to turquoise depending on how the sun hits the lake, adding to the allure of this must-see destination.
Choose from relaxing lagoon boat excursions or romantic bamboo raft rides; both are affordable and well worth the money! In any case, a swim in the crystal-clear water is completely free!
5. Doctor's Cave Beach
Doctor's Cave is the best beach in Montego Bay, and it's one you don't want to miss. This gorgeous beach, conveniently located on MoBay's famed Hip Strip, is a favorite among locals and tourists alike. Despite the fact that the cave that gave the beach its name was destroyed by a hurricane in 1932, Doctor's Cave Beach has everything you need for a fantastic beach day.
The Montego Bay Marine Park is located on the same grounds as Doctor's Cave Beach. Hire a canoe and enjoy the flora and fauna while taking a walk on the wild side in this lovely nature reserve, or get a tour and explore the park grounds.
6. Frenchman's Cove
Frenchman's Cove is a beautiful postcard come to reality, with a river that goes right into the sea, a magnificent white sand beach, and swings put up along the riverbanks. Frenchman's Cove, located in the Portland countryside, is probably one of Jamaica's most famous beaches while remaining wild and virtually unspoiled.
This beach is as lovely as it is private, and it is a great slice of paradise away from the crowds. Relax in the cool river water, swim in the clear sea, or sunbathe on the white sand beach. Choose from a variety of snacks, drinks, and local favorites like jerk chicken, which are available at a nearby restaurant. Whatever you decide, we're confident you'll have a great time at Frenchman's Cove.
7. Winnifred Beach
For a real Jamaican experience, venture off the main path to Winnifred Beach's golden sands. You'll feel like you're swimming in the heart of the jungle with the lush green plants and trees as a backdrop. Winnifred Beach and its environs were passed up for development into a business area and a cluster of residential units a few years ago, and as a result, the beautiful beach remains untouched and open to the public today.
Come enjoy freshly caught fish barbecued on the spot, delicious meals from Cynthia's restaurant, relax in the shade, go snorkeling, or play football with one of the locals. The beach changes into the ideal party spot on Saturday afternoons, complete with great Reggae music to get you in the mood.
8. Boston Bay
Boston Bay, Jamaica's own slice of surfer's paradise, is located just outside of Portland's capital. Boston Bay is ideal for amateurs and professionals alike, with the strongest waves and best tide in the Caribbean, as well as knowledgeable locals on hand to give suggestions and training on surfing.
Get some handcrafted jewelry and trinkets from local craftsmen and women instead of the dull, mandatory t-shirt as your only souvenir. While you're there, try a bite or two of the delectable jerk that the Boston area is famous for, cooked over an open flame!
9. Martha Brae River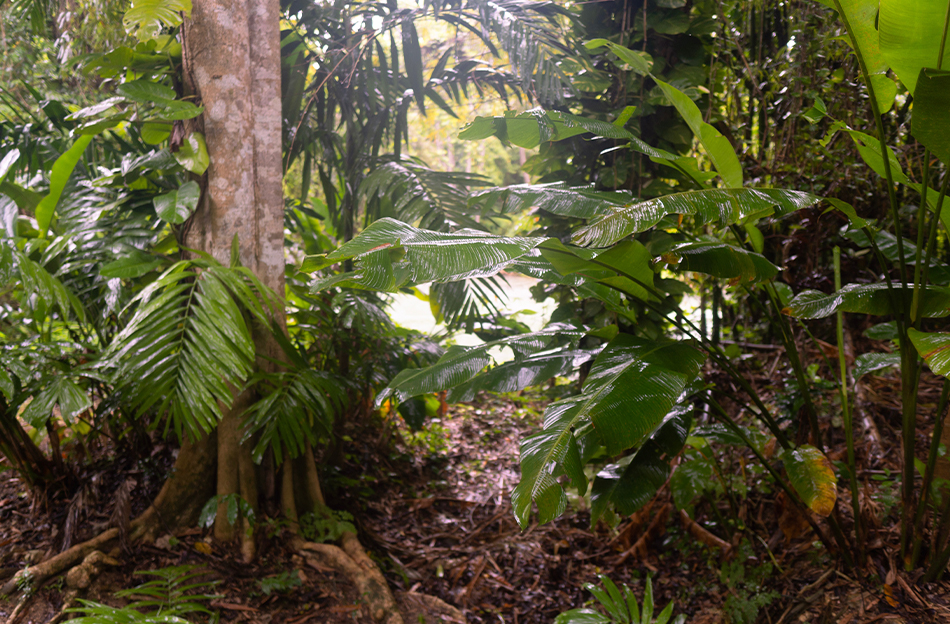 The Marthae Brae River is a popular bamboo rafting location in Jamaica, as well as one of the best spots to visit in Jamaica for a romantic day out. The Martha Brae River Rafter's Village is located in the peaceful parish of Trelawny, just a few miles inland from Falmouth and twenty miles from Montego Bay.
Relax on a bamboo raft trip down the Martha Brae River with an expert raft skipper while taking in the sights of the surrounding flora and fauna. It's a necessity to take a dip in the gorgeous jade-colored water.
10. YS Falls
A nature lover's delight tucked away in the quiet, beautiful parish of St Elizabeth, is without a doubt one of Jamaica's finest nature-based attractions. Seven waterfalls, exquisite gardens, a river pool, a canopy ride, and a stud farm can be found at YS Falls.
Start your day at YS Falls with a thrilling tractor ride, then decide what you want to do with the rest of your day. There's so much to do here: take a refreshing swim, zip through the air over the falls on the canopy ride, go river tubing, or visit the thoroughbred horses on the farm.