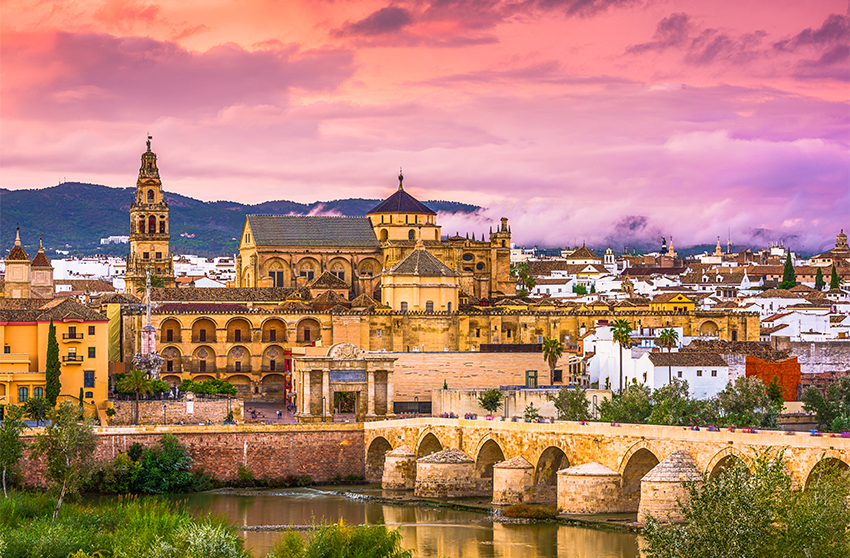 Top 15 Best Cities to Visit in Spain
Enthusiastic Flamenco, a valiant matador, a dazzling Spain in the sun. The towering Pyrenees blocked the cold air down the continent and made the unique Spanish —— make public, warm and happy. But don't mistake her for being vulgar and shallow. As one of the most cultural heritage sites in the world, enthusiastic Spain is also crowded. Islam, Judaism, and Catholicism dominated the land, from the Alhambra to the Cathedral, Spain explained "perfection"; from Picasso to Dali (Dali), the inspiration of genius in the Spanish sun. Colorful Spain, each region has a unique history, cultural and natural scenery. The beautiful mountain and pastoral scenery of Galicia (Galicia), Cantabria (Cantabria), and Basque (Vasco) are known as "Green Spain"; Andalusia (Andalucia), Murcia (Murcia), Valencia (Valencia), and Catalonia (Cataluna) in the south and east are famous for their sunshine and beaches; The inland Aragon (Aragon), Leon (Leon) and La Mancha (La Mancha) regions have a splendid history and the shining artistic treasures of the world; besides, There are also the ancient towns and villages scattered in every corner of the country, Like a pearl after a pearl, It exudes a soft and bright light.
1. Barcelona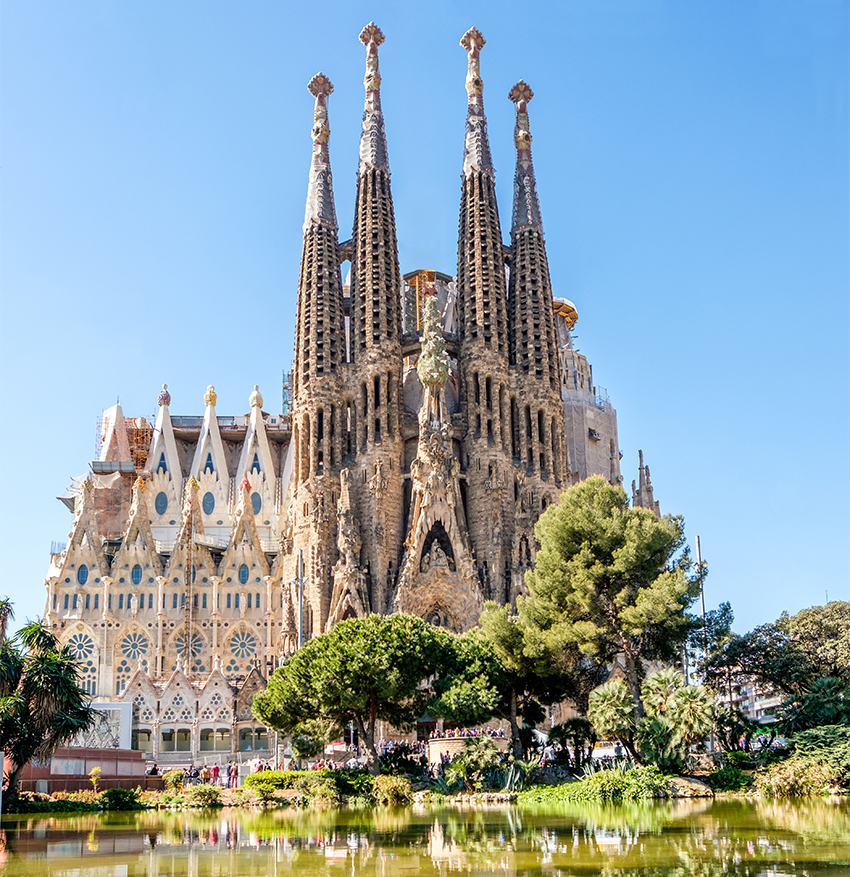 The capital city of Catalunya, bathed in sunlight, is mesmerizing to navigate, thanks to its incredible architecture that spans the ages. The old Gothic quarter is an intriguing jumble of narrow alleys, massive cathedrals, and peaceful plazas, while other neighborhoods are home to some of Gaudi's inspired creations, such as La Sagrada Familia, the city's iconic landmark.
There are some great seafood restaurants near the sea, as well as the city's lovely beaches with a variety of water activities to enjoy. Barcelona is a delight to visit, dripping with culture, fine cuisine, and a lively buzz. Wandering along streets such as the famous Ramblas is a must-do.
For outdoor enthusiasts, the city's looming hills make for excellent hiking, and there are numerous parks strewn about. Football fans will want to see Barcelona FC. In addition, Barcelona's lively nightlife and boisterous bars make it a fun and entertaining city to explore.
2. Madrid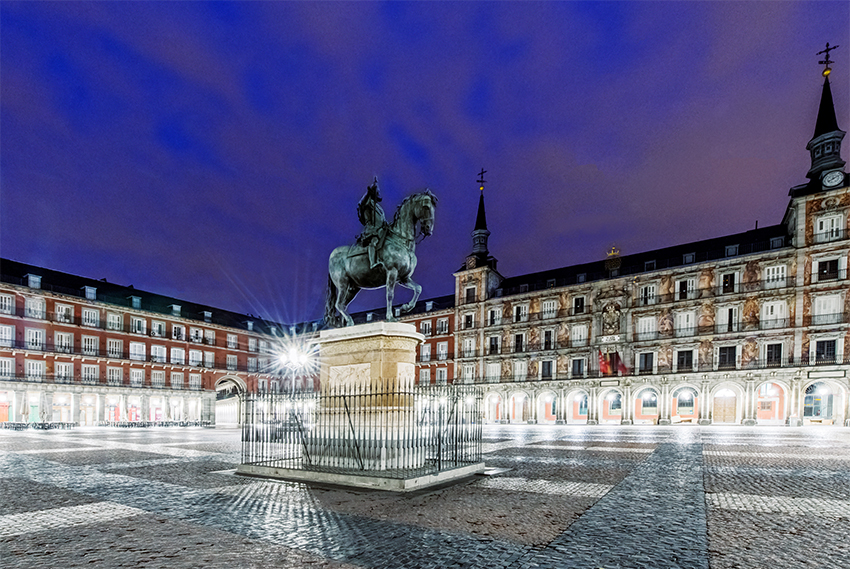 The capital, located in the heart of Spain, is a dynamic place brimming with life and energy that is contagious. The architectural styles at the city's heart are varied and grand, with palaces and mansions rubbing shoulders with the more modern buildings that line its avenues.
Its incredible galleries and museums, once funded by the Spanish royals, house the best of Picasso, Dali, Goya, and others, with sumptuous masterpieces everywhere you look. Its culinary scene is one to savor, with creative and innovative food styles making the restaurants a culinary delight. If you want to party until the wee hours of the morning, Madrid has a thriving and lively nightlife scene.
3. Seville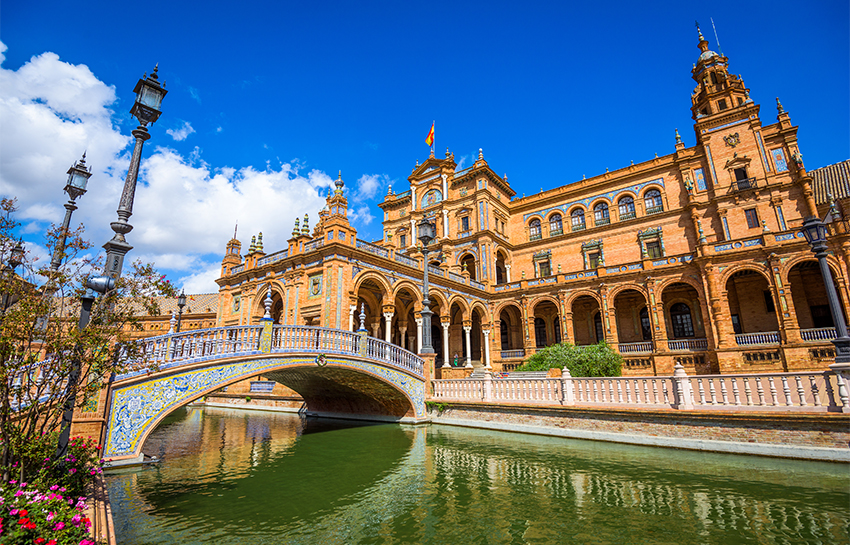 Seville, with its massive Gothic cathedral at the heart of a picturesque historic center, perfectly blends the old and the new as life flows through its streets. With some fantastic bars, restaurants, and nightclubs, the city is especially enjoyable to visit during the massive Feria de April and Semana Santa festivals.
Andalusia's capital has some fascinating palaces, churches, and streets to explore, with the medieval Jewish quarter drawing the most visitors. Seville has a rich cultural heritage to explore, with Moorish influences on display.
4. Valencia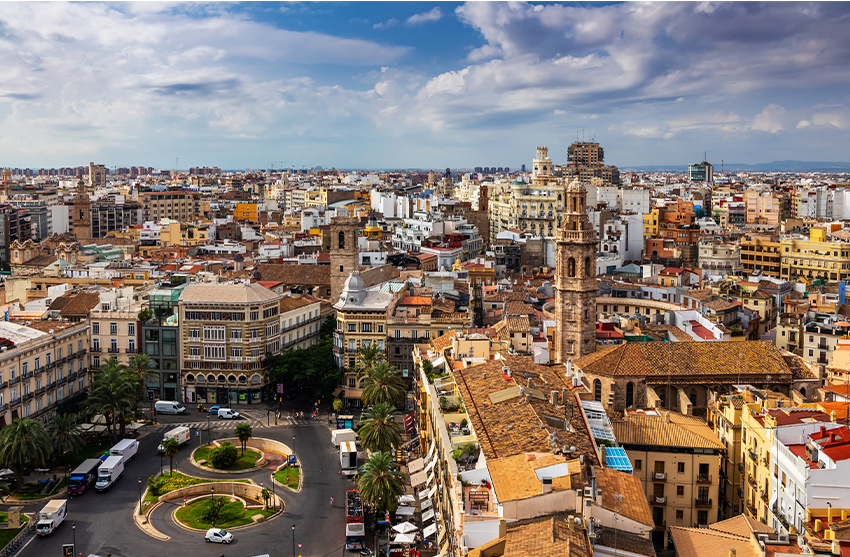 The third largest city in the country, located along the Mediterranean, is frequently overlooked in favor of Barcelona and Madrid, despite having a plethora of attractions to entice visitors. Valencia's vibrant cultural scene, hopping nightlife, and beautiful beaches make it an excellent place to live.
The old quarter is great to explore, with lovely, leafy parks snaking their way along the old riverbed that cuts through its center, and there are lots of interesting museums to visit as well as many fine dining options.
5. Granada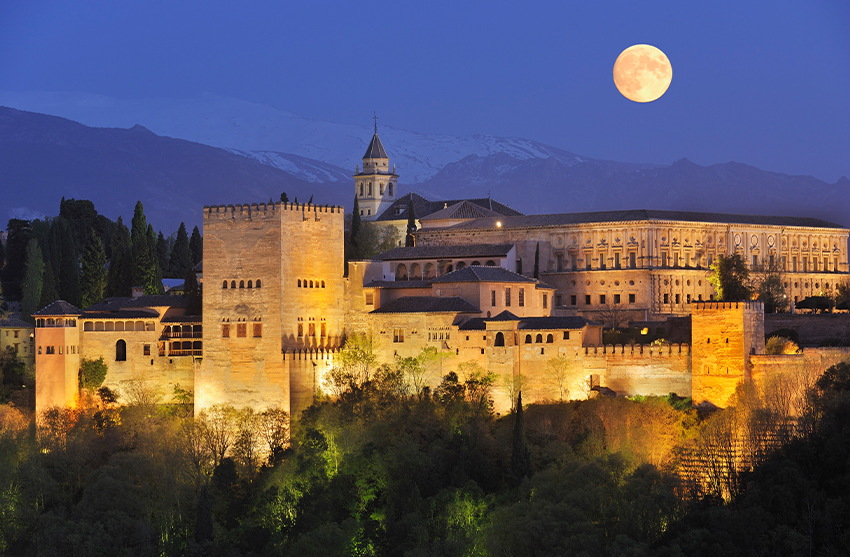 Because the enchanting Alhambra is set amidst such beautiful scenery, most visitors to Granada come to explore the breathtaking palace-fortress that once housed the Moorish rulers. Granada's amazing gardens and lovely Islamic architecture are unquestionably the highlights of what the city has to offer.
The city center is fantastic for getting lost in, with impressive churches and atmospheric bars interspersed among fantastic Islamic architecture; the old Arab quarter is especially lovely due to its alluring alleys. Granada, located on the lower slopes of the Sierra Nevada, is a vibrant city that should not be missed.
6. Bilbao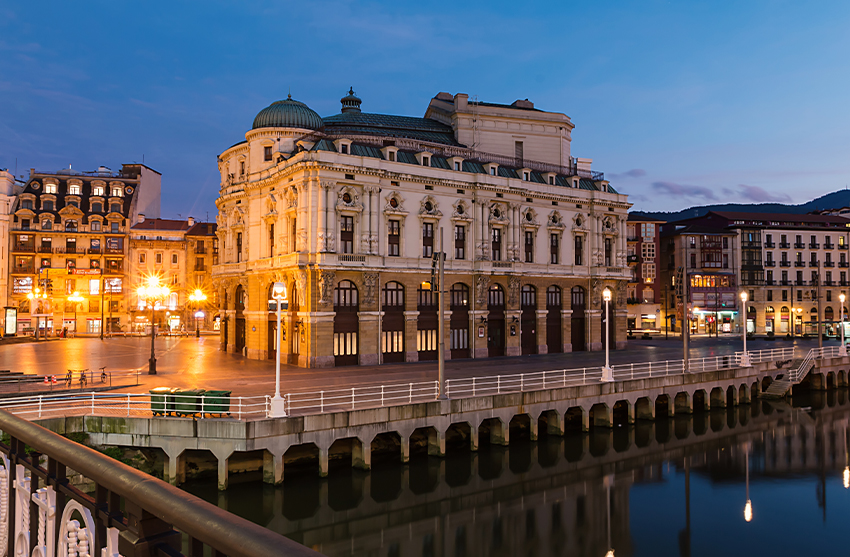 Bilbao's iconic Guggenheim museum, located along the banks of the Rio Nervion in northern Spain, is probably what the city is best known for, though it has much more to offer and is a bastion of Basque culture. Numerous architectural marvels line its lovely waterfront, showcasing a mix of traditional and contemporary styles, with some delightful cathedrals scattered throughout the city.
Parks and plazas are surrounded by world-class restaurants and atmospheric eateries serving the best of Basque cuisine. The vibrant local culture is fascinating to learn about in its outstanding museums, galleries, and theaters. The city, which is located in Basque Country, has some picturesque hills overlooking it, from which there are some stunning views of the buildings below.
7. Malaga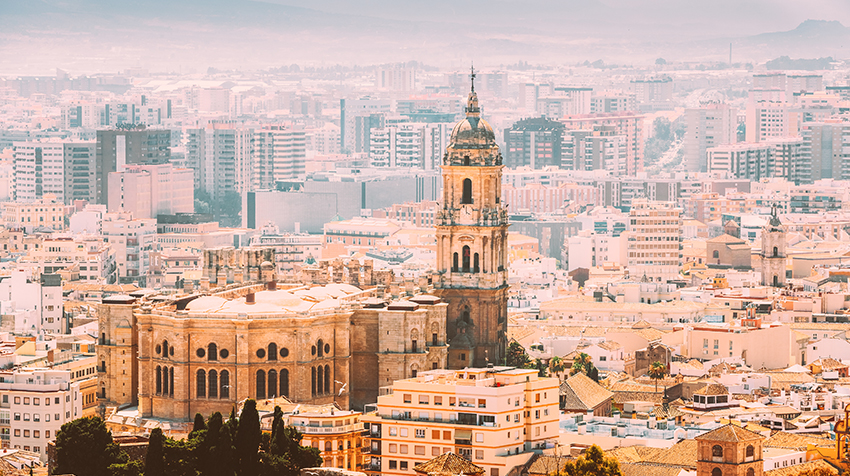 Malaga's soulless high-rises hide a city that is rapidly reimagining itself along the Costa del Sol. Several art galleries have opened in recent years, which seems appropriate given Picasso's birthplace. It has a thriving culinary scene, as well as some great nightlife for visitors to let their hair down, as well as some delightful historic sites, such as an amphitheater dating back to Roman times and a Moorish fortress.
The recently renovated port area is bringing new life to an already vibrant city. On top of that, there are some nice beaches to relax on.
8. Cordoba
Córdoba's stunning Mezquita, once the largest city in Western Europe, attests to the city's former prestige and grandeur and is unquestionably the highlight to see. The magnificent Moorish mosque has ornate architecture and beautiful arches.
It is located in the heart of Córdoba's historic district, which is an exciting area to explore – just be aware that its immediate surroundings are frequently crowded with tourists. A charming place with many historic sites to explore and divine architecture on display.
Córdoba, with its winding alleys, is a delight to visit, with more than enough restaurants and bars to keep you occupied.
9. Zaragoza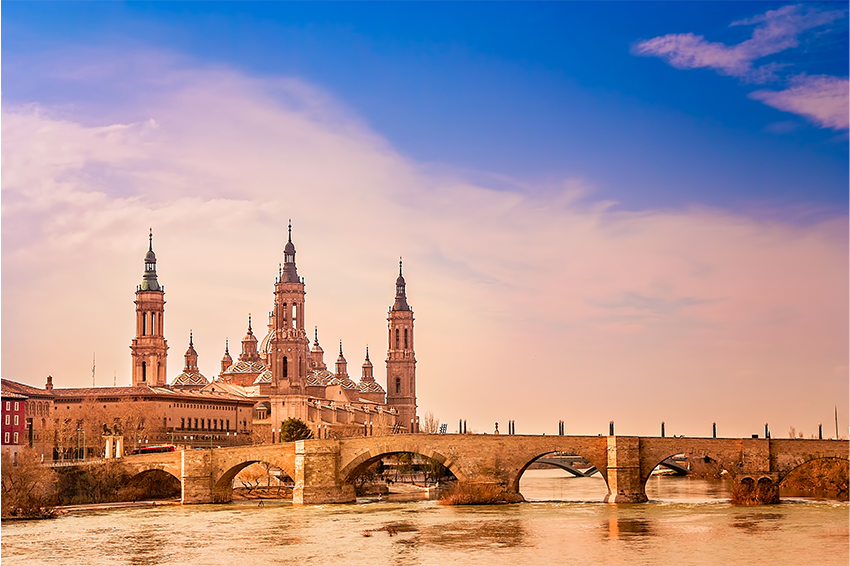 The beautiful Basilica del Pilar is the city's main landmark, and it truly looks spectacular, imperiously rising above the waters of the Rio Ebro. Zaragoza, the country's fifth-largest city, has a wealth of fantastic architecture to explore, with ancient Roman ruins and an old castle just a fraction of what it has to offer.
With the famous painter Goya's birthplace nearby, there are numerous galleries displaying fantastic art pieces. Add to that a fantastic tapas and bar scene, and you'll discover that Zaragoza is well worth a visit.
10. Palma de Mallorca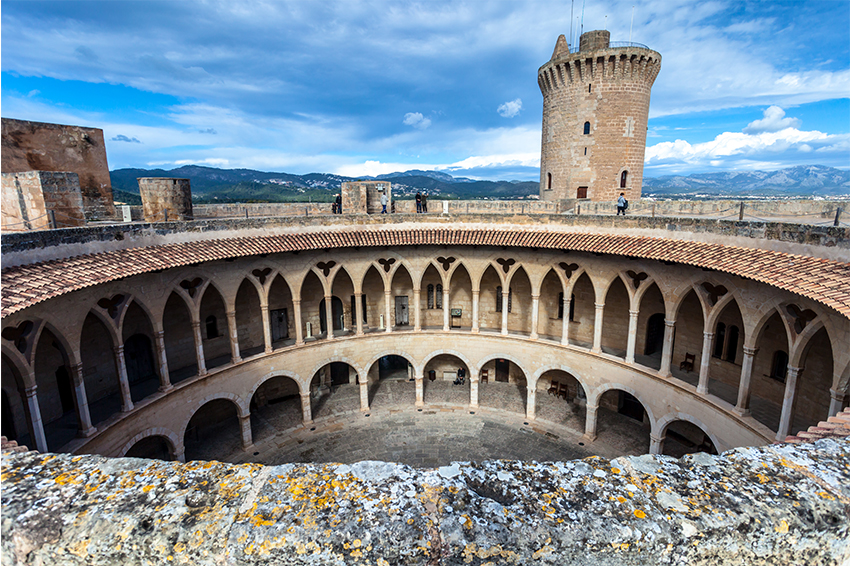 Palma, the capital of the Balearic Islands, is a stunning sight. It has a beautiful old cathedral that towers over the waterfront, as well as numerous historical sites dating back to the Moors, Romans, and Talayotics.
While the Gothic cathedral is undoubtedly the highlight, wandering its medieval streets lined with old townhouses and churches is a delight, and there are numerous galleries, cafes, bars, and restaurants to visit. Palma de Mallorca will pleasantly surprise you with everything it has to offer.
11. San Sebastian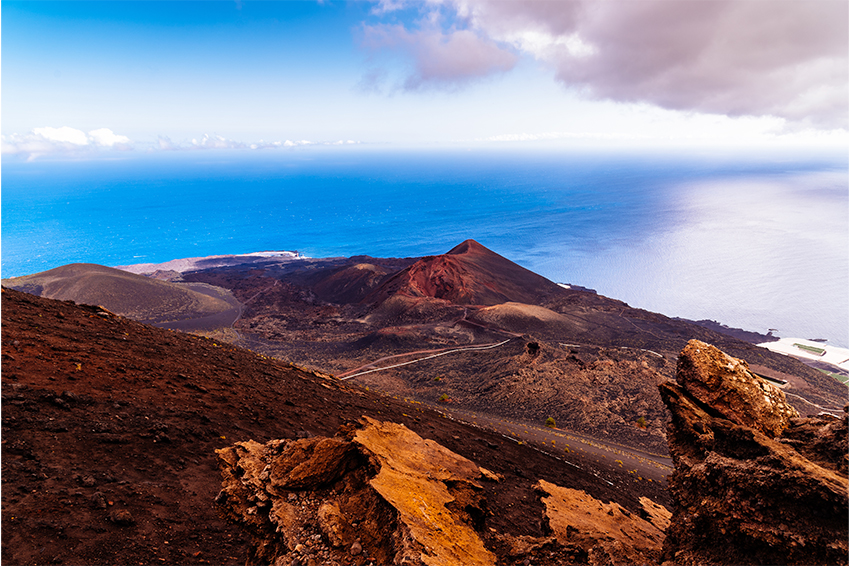 San Sebastián, with its idyllic setting alongside beautiful beaches and lovely verdant hills, is an appealing place full of grand buildings and numerous cultural attractions. Formerly a favorite of the Spanish monarchy, its lavish architecture and sense of grandeur are appropriate, and its delightful parks and plazas only add to the allure.
With a plethora of music, arts, and cultural festivals held throughout the year, the rich Basque culture is on display for all to enjoy. San Sebastián is also a city to savor because of its world-class dining options.
12. La Palma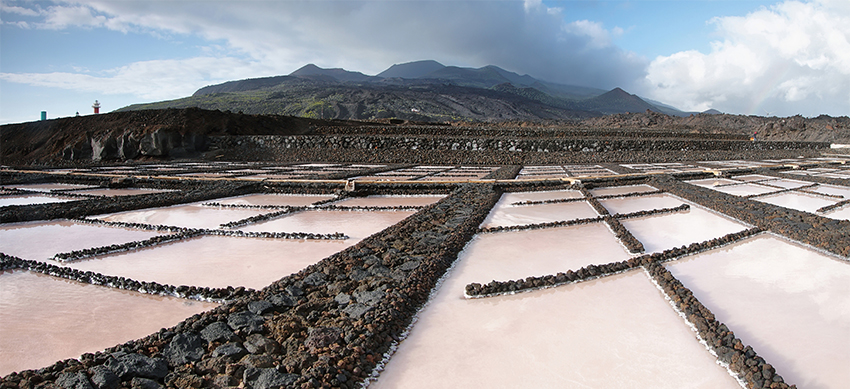 This lively port city has a sunny disposition and is a fun place to spend time, with an alluring mix of African, Chinese, and Indian influences, among others. The oldest part of town has upscale bars and boutiques, while some excellent restaurants are hidden away among the winding streets.
As a working city, certain parts of Las Palmas are a little gritty, but not without charm. The sweeping Playa de las Canteras is a lovely place to unwind on the beach.
13. Salamanca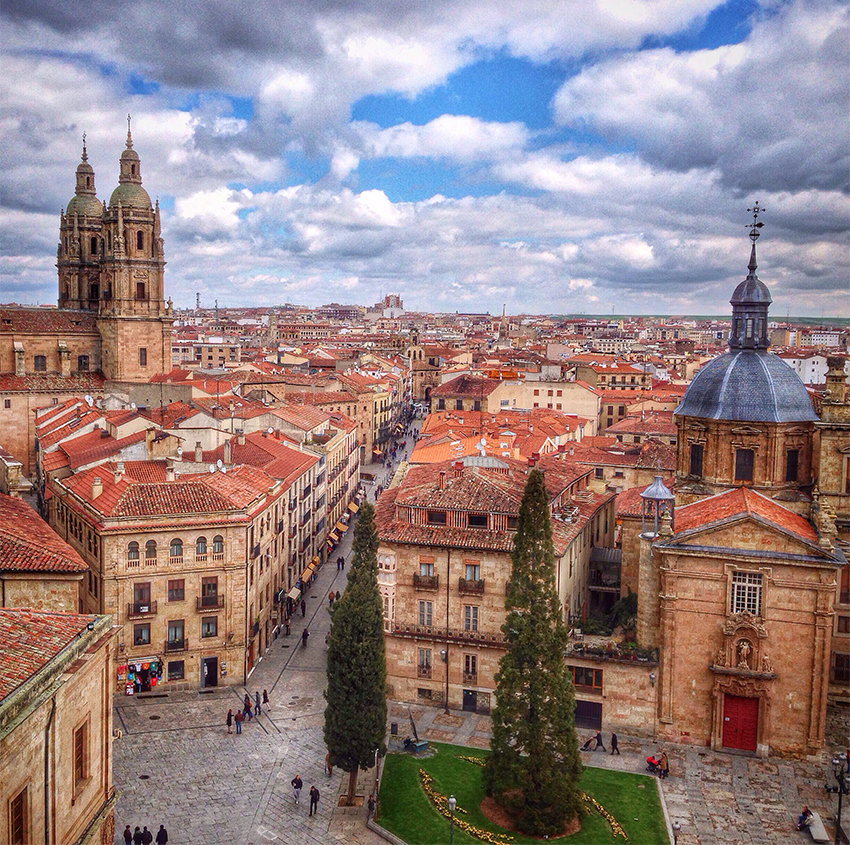 Salamanca has a graceful air about it that is simply breathtaking to behold. Many of its fine and elegant structures date from Spain's Golden Age. It is a magical place to explore, with two stunning cathedrals, numerous Renaissance palaces, churches, museums, and galleries, and its warm sandstone tones following you throughout your adventure.
A renowned learning center with a prestigious university, its large student body makes it a lively city with a plethora of entertainment options.
14. Pamplona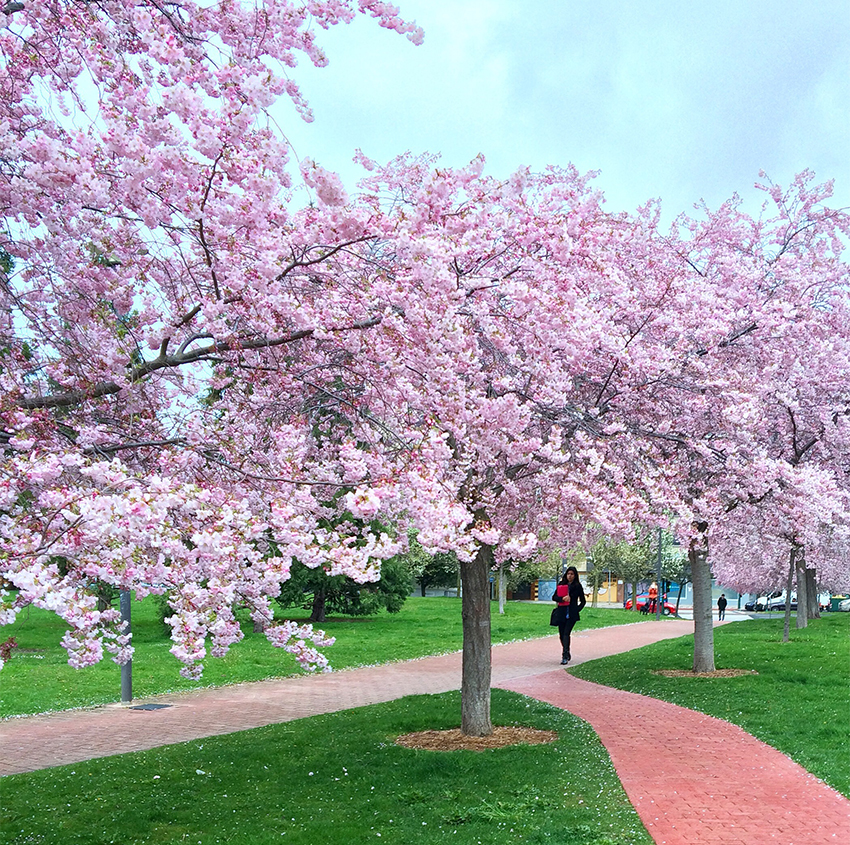 Pamplona, famous for the Running of the Bulls festival, has much more to offer than this debatable infamous event when the city is packed to the brim. Its lovely medieval alleys give way to leafy parks and numerous archaeological sites, which border the old city center, which features an impressive cathedral and old fortifications.
The capital of the semi-autonomous Kingdom of Navarra is interesting to visit, with many great dining and drinking options, and many pilgrims stop by while walking the Camino de Santiago.
15. A Coruna
This port city on the Galician coast is often overlooked by visitors, despite the fact that it has a lot to offer. The ocean is on one side of the isthmus, and the port is on the other. As a result, there are numerous beautiful beaches to explore. Its cultural attractions are breathtaking, and they perfectly complement its bustling commercial center, fine dining options, and lively nightlife scene. There are some nice walks and beaches to discover in the area surrounding A Coruna.