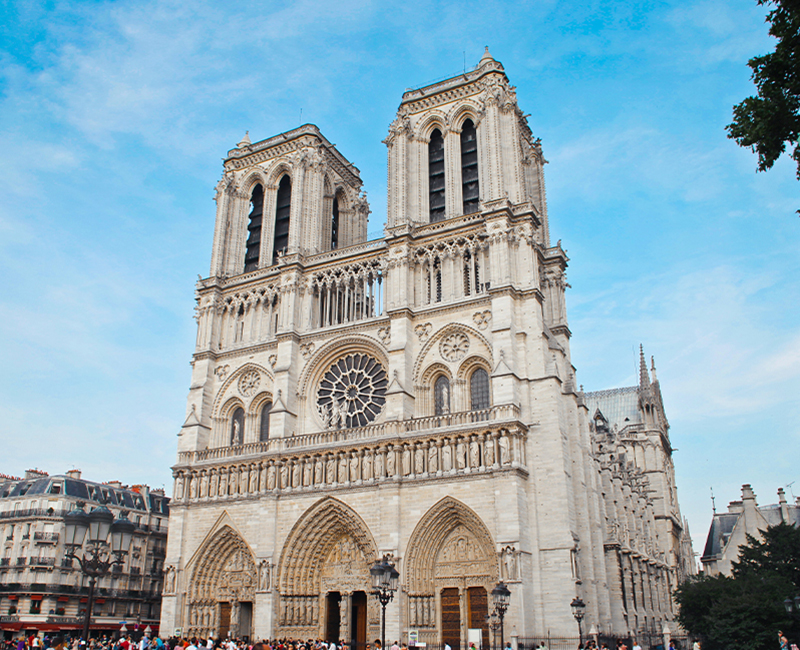 The 10 Most Beautiful Cathedrals in Europe
Famous cathedrals around Europe are understandably steeped in religious history, with their towering spires, awe-inspiring grandeur, and abundance of ecclesiastical art. These centuries-old temples of worship are breathtaking sites to behold, regardless of your spiritual beliefs, and will undoubtedly be a highlight of any vacation.
1. Sagrada Familia, Barcelona (Spain)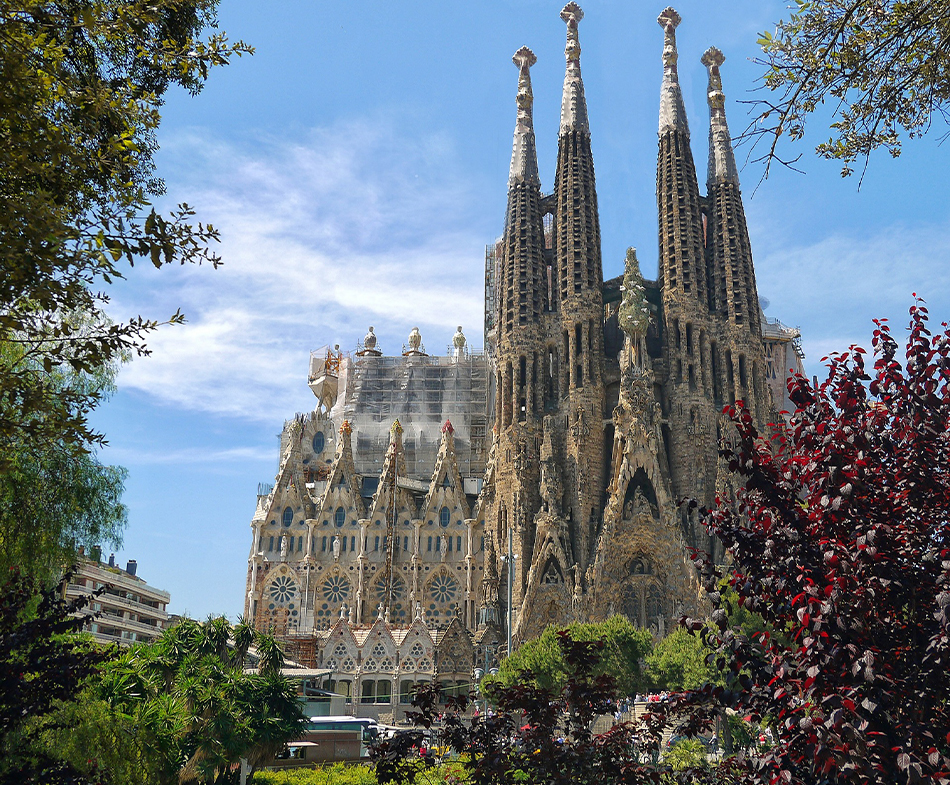 If you're in Barcelona for a vacation in Spain, don't miss the chance to see the magnificent Sagrada Familia. The UNESCO World Heritage Site is a basilica unlike any other, with Art Nouveau and Gothic architecture on its unusual exteriors. It is one of the city's most famous attractions. The church is still in its infancy. Although architect Antoni Gaud began work on the project in 1883, it is not expected to be completed until 2026, when its completed spires would make it the world's tallest church tower.
2. St. Peter's Basilica, Vatican City(Italy)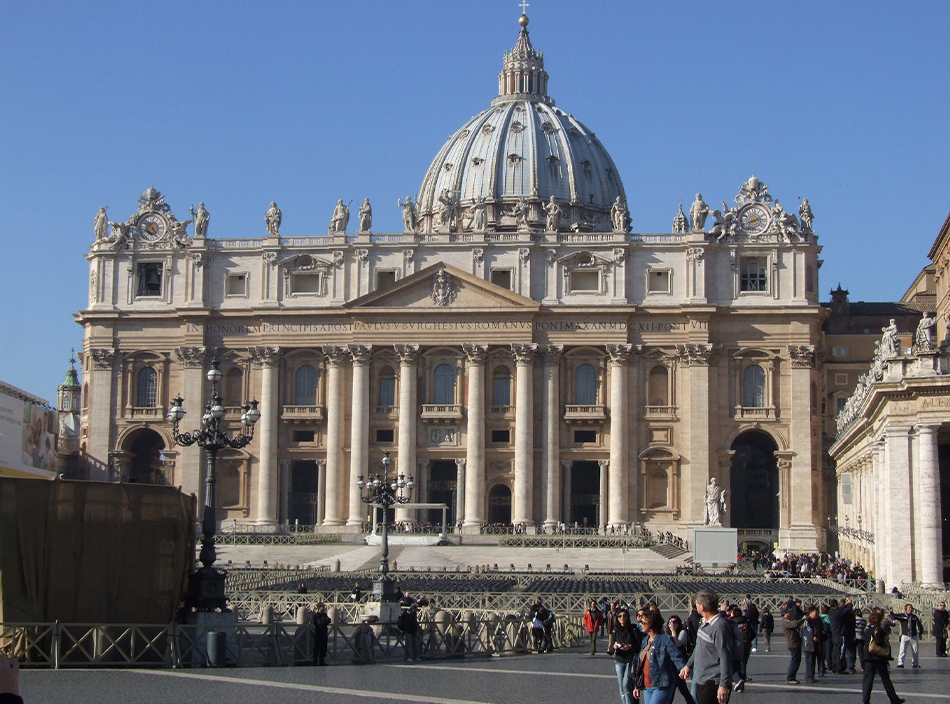 St Peter's Basilica is Europe's largest basilica and Roman Catholicism's holiest place. It houses the tombs of the first Pope, Apostle Peter, and 91 others. A Classical Italy vacation will indeed include marveling at Michelangelo's dome and standing in the famed St Peter's Square.
3. St. Stephen's Cathedral, Vienna (Austria)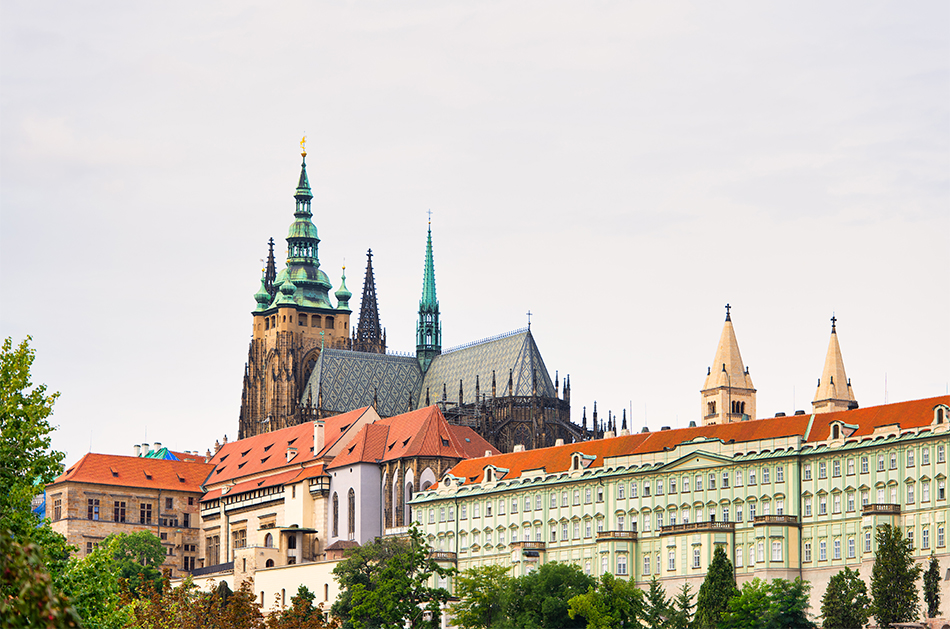 Spending time in Vienna will be a highlight of any trip to Austria or the Danube river cruise, especially if you visit the city's holy St Stephen's Cathedral. Vienna's famous cathedral, with its decorative, eye-catching tile roof and underground catacombs, is said to be where Beethoven discovered he was deaf. Despite being close to the massive Pummerin bell, the composer could not hear it ring. Austrian Mozart also worshiped at St Stephen's Cathedral, which also served as the site of his wedding and funeral services.
4. Hagia Sophia, Istanbul, Turkey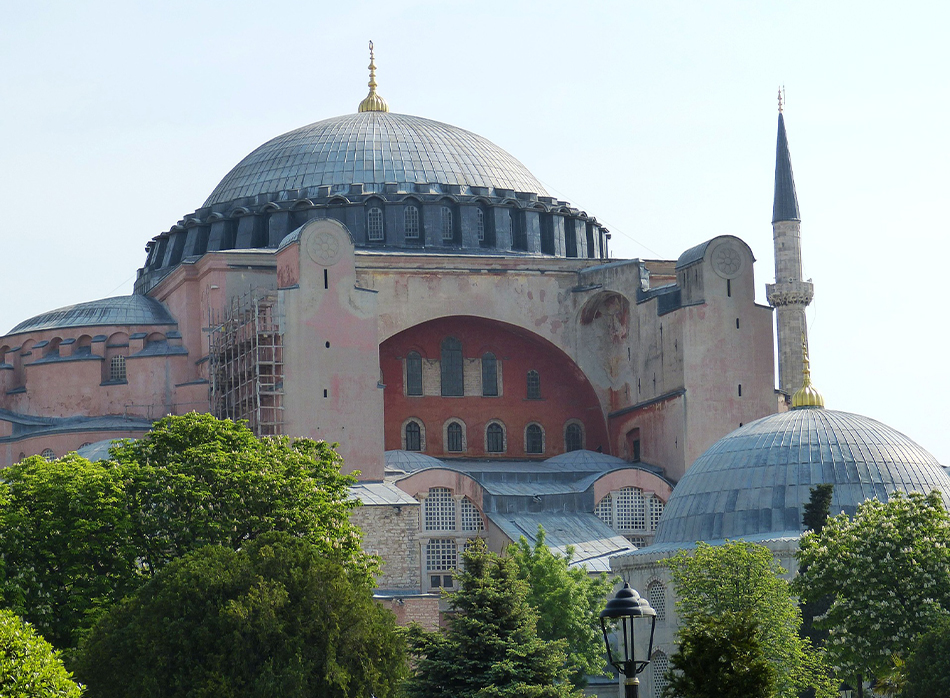 Our list of famous cathedrals must also include Hagia Sophia, a must-see on any Istanbul vacation. The imposing building with its dome and minaret towers, thought to be nearly 1,500 years old, has served as a Greek Orthodox Christian cathedral, a mosque, and a synagogue.
It was secularized and opened as a museum in 1931, where it still operates today. Its dome is its most distinguishing feature, and the church is regarded as the pinnacle of Byzantine architecture. Every year, over 3 million people visit.
5. St. Stephen's Basilica, Budapest, Hungary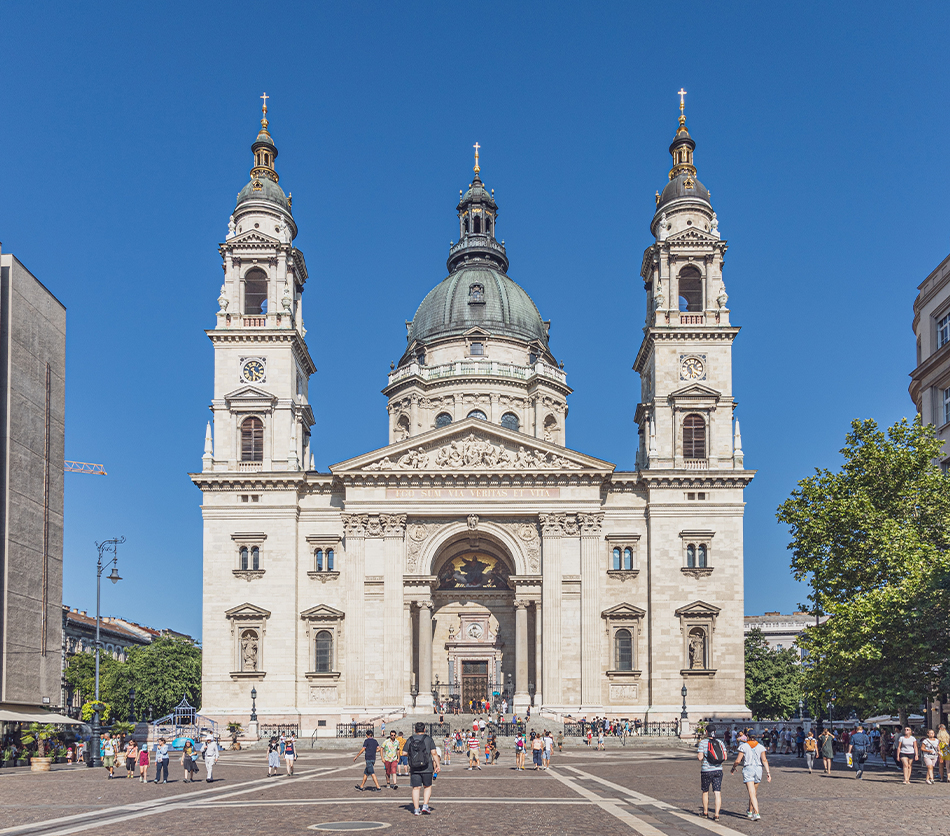 Completed in 1905, St. Stephen's Basilica is named after Stephen I, the first King of Hungary (975-1038), whose right hand is housed in the shrine. At 96 meters tall, it stands equal in height with the Hungarian Parliament building, symbolic of spiritual and worldly thinking holding equal weight. The basilica is home to world-class musical performances regularly featuring organists and choirs.
6. Notre Dame de Paris, Paris (France)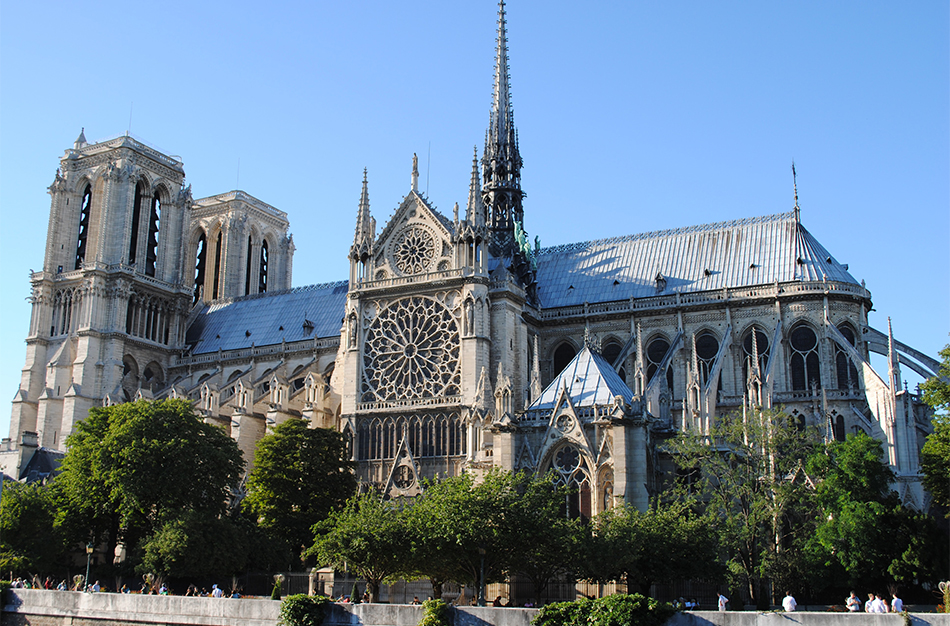 Notre Dame is the most famous cathedral globally, and no list of notable cathedrals would be complete without it. However, Paris's most famous landmark has recently hit the news for all the wrong reasons. The cathedral's roof and 850-year-old spire were cruelly destroyed when it was burned by fire in April, and now visitors to France can only appreciate its former beauty from the outside. However, more than £500 million has already been pledged for the cathedral's repair, and French President Emmanuel Macron is optimistic that the cathedral will be reconstructed within five years.
7. Cologne Cathedral, Cologne (Germany)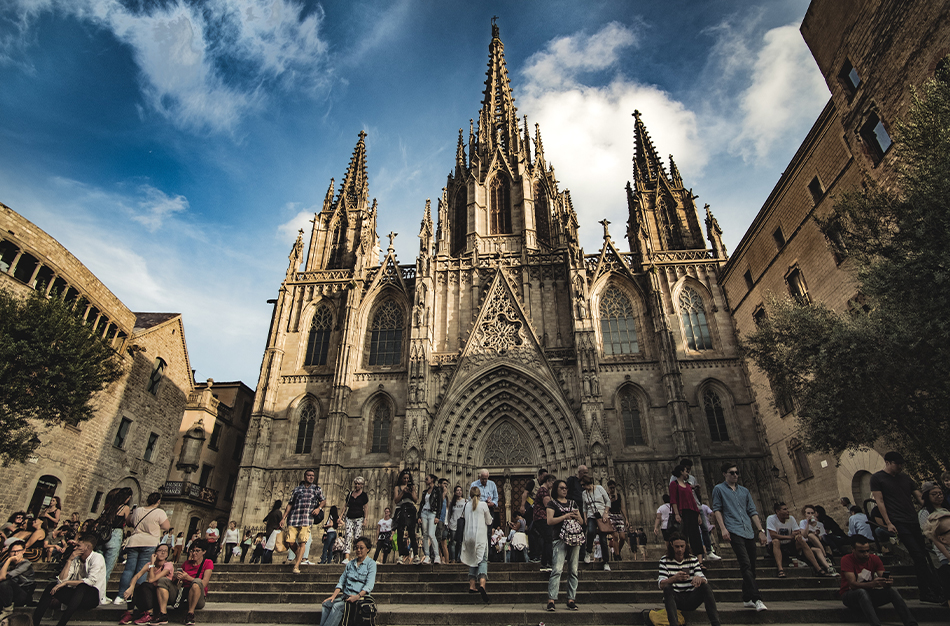 In 1880, Cologne Cathedral was the tallest cathedral in Europe (it is now in fourth place). If you're on a Rhine river cruise, you should stop by this UNESCO World Heritage Site, a prime example of Gothic architecture. For panoramic views, climb the 533 steps to the summit of the South Tower. The bell-chamber, which houses St Peter's Bell, will be passed along the way. The largest swinging church bell in the world, weighing 24 tonnes.
8. St Mark's Basilica, Venice, Italy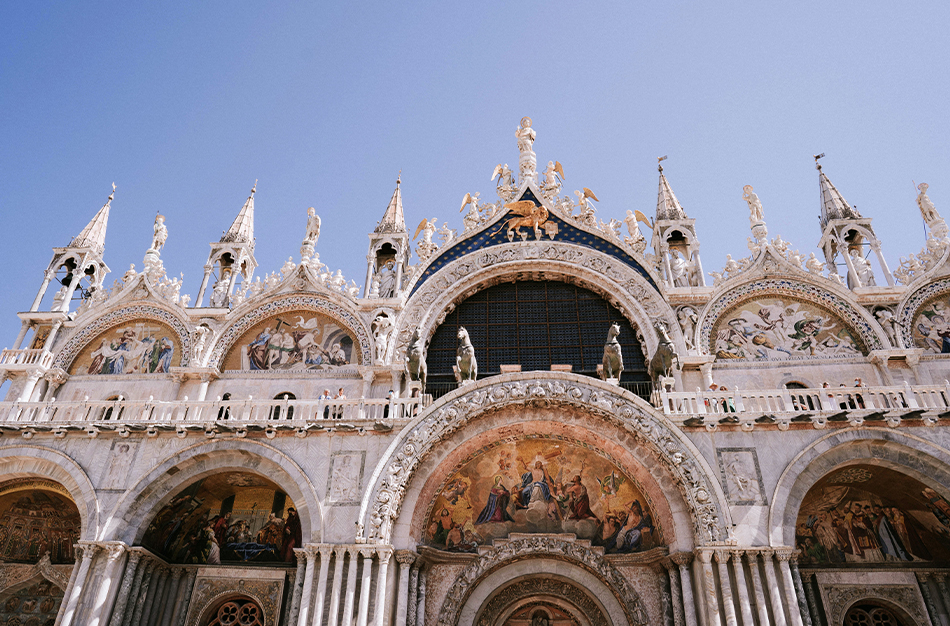 St Mark's Basilica is one of the most well-known examples of Byzantine architecture globally, and it is instantly recognizable to all visitors to Venice. It can be viewed from the city's Grand Canal, standing magnificently in St Mark's Square. Inside, there's a stunning 12th-century marble floor, a gem-studded golden altarpiece, and over 8,000 square meters of mosaics. Many depict St Mark's life, including his dramatic return to Italy from Egypt, where two Venetian merchants purportedly stole his body.
9. Basilica di Santa Maria del Fiore, Florence (Italy)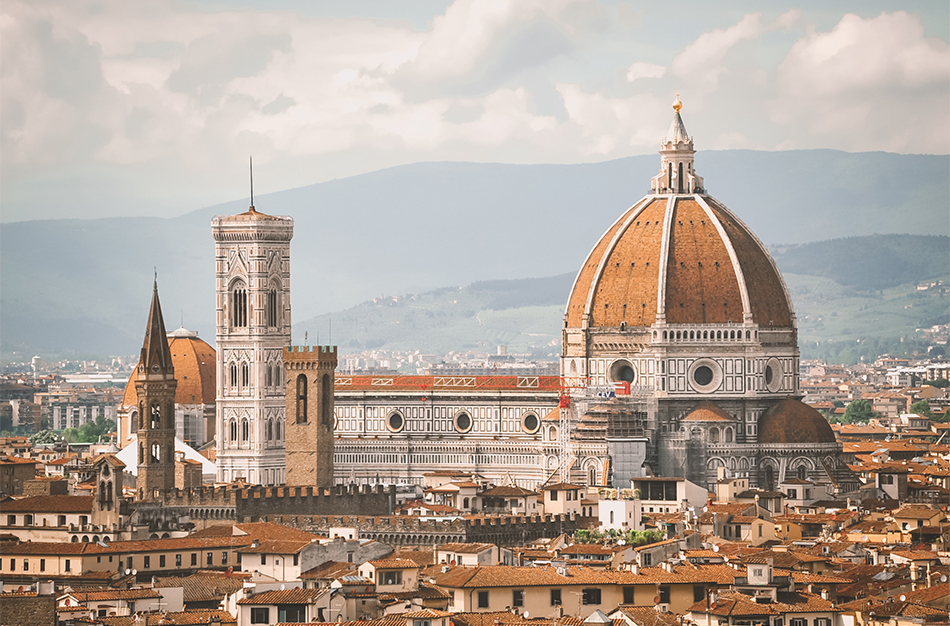 The Cattedrale di Santa Maria del Fiore, or "Cathedral of Saint Mary of the Flowers," was built between 1296 and 1436. The cathedral complex, which includes the Baptistery and Giotto's Campanile and is located in Piazza del Duomo, is a UNESCO World Heritage Site that covers the historic center of Florence. One of Italy's largest churches is the basilica. The dome was the world's largest until new structural materials allowed for more significant buildings. It is the world's largest brick dome to this day.
10. Milan Cathedral, Milan, Italy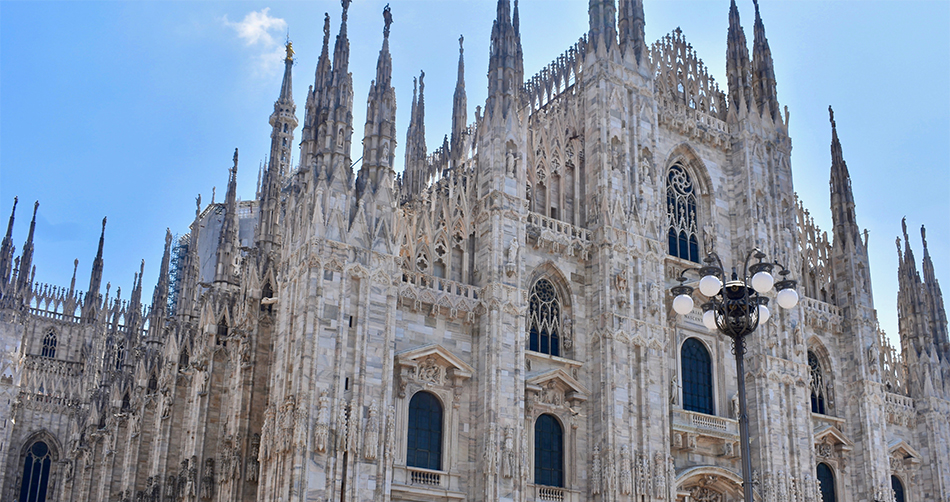 The Duomo di Milano, or Milan Cathedral, is Italy's second-largest church and the world's fifth-largest. The basilica was built over 600 years, commencing in 1387 and concluding in 1965. In 1805, Napoleon Bonaparte was crowned King of Italy in the cathedral, and a monument of him sits atop one of the spires as thanks for his patronage during the latter stages of the façade construction. Percy Shelley, Lord Tennyson, Oscar Wilde, and Mark Twain, who dedicated Chapter 18 of Innocents Abroad to the cathedral, are among the most prolific figures in writing who have benefited from visits to the Duomo throughout the years.