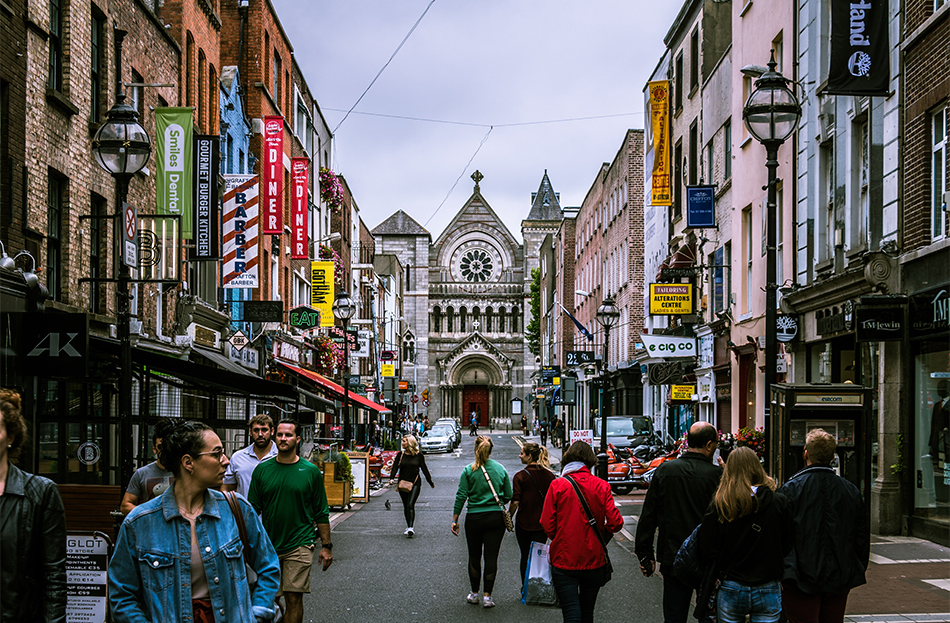 10 Most Charming Small Towns in Ireland
Ireland may be the birthplace of the picturesque town, which is known for an unmistakable Irishness that appears to fascinate every visitor. Ireland's small-town game is strong, from the kindness of the locals to the charming buildings and breathtaking scenery. There's history here as well: millennia-old monasteries appear to have marked the start of many a community.
To whet your taste for this gorgeous country, we've selected the most picturesque towns in Ireland. Almost all of them are set in some of the most surprisingly beautiful landscapes you've ever seen – mountains, loughs, forests, and stark, sweeping coastlines all contribute to a fairytale-style romance surrounding every location you'll visit in Ireland, a country as rugged and rocky as it is gentle and welcoming.
1. Kenmare
Fans of Harry Potter will recognize Kenmare as the home of the "Kenmare Kestrels," one of the Quidditch League of Britain and Ireland's 13 teams. Others will be drawn to the region because of its peacefulness and unspoiled landscape, which draws hillwalkers; for example, the Caha Mountains are located on the adjacent Beara Peninsula, and the Killarney National Park is located to the north. Kenmare lies at the crossroads of two tourist routes, the 'Ring of Kerry' and the 'Ring of Beara.'
2. Cobh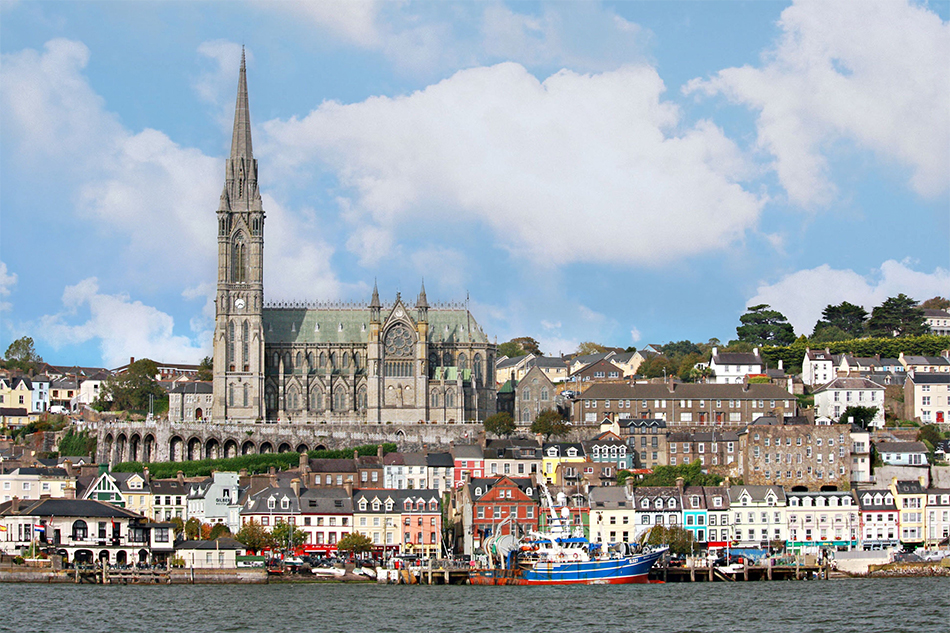 This is Titanic town, formerly known as Queenstown, from 1849 until Ireland's independence from Britain in 1920. The RMS Titanic's penultimate port of call before her disastrous voyage into the Atlantic. For slightly under a century (1848–1950), this was also the departure site for millions of Irish emigrants to North America.
The waterfront of Cobh is unquestionably attractive, and it begs to be viewed from the sea: rows of painted buildings gracefully descend the town's slopes to the port.
3. Westport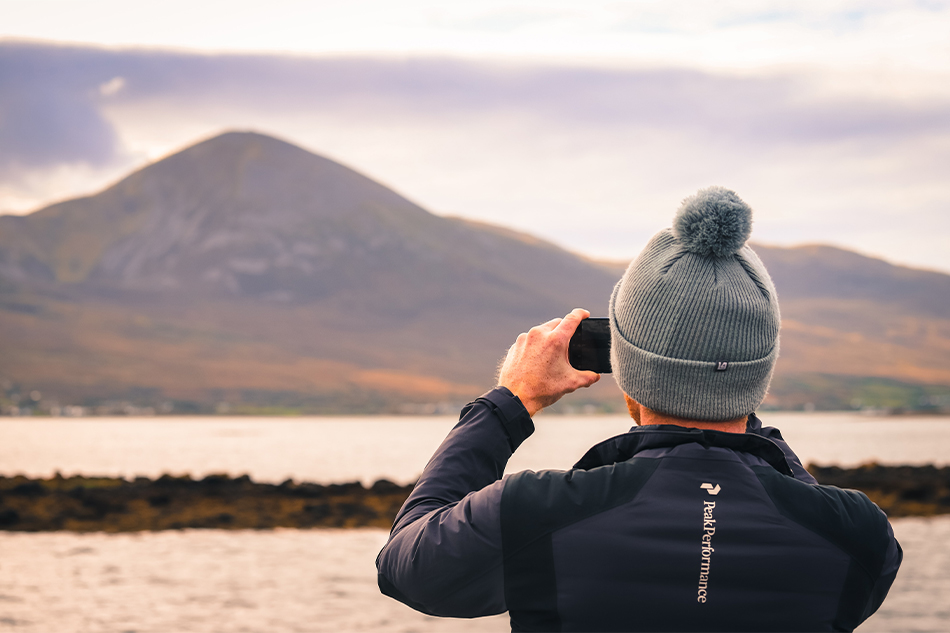 Westport, a three-time winner of the Irish Tidy Towns Award, is the consequence of Georgian urban design, with lovely malls on both sides of the Carrowbeg River at its center. In the 1780s, architect James Wyatt was charged with designing a town for the employees and tenants of neighboring Westport House, for which the ancient settlement of Cahernamart was removed.
Croagh Patrick, also known as The Reek, offers a stunning backdrop for the town and is a national pilgrimage site: St Patrick is said to have fasted for 40 days on this mountain in 441 AD.
4. Lismore
Lismore is ancient: it's believed to have been founded in the 7th century when a monastery was built here in 635 AD. Atop the former Abbey now stands the imposing Lismore Castle, constructed in 1185. Though it's private – remaining in the hands of the Cavendish family since 1753 – some parts of this ancient building are accessible.
The beautiful Castle Gardens, however, can be freely rambled through. The 15th century Book of Lismore, comprising many texts on the lives of saints, was compiled here.
5. Kinsale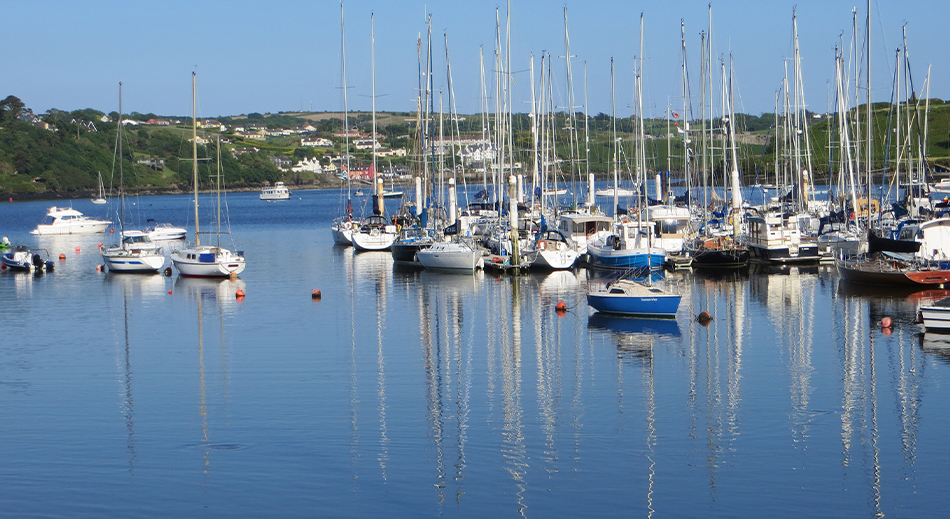 Kinsale, dubbed "Ireland's finest town," is located at the mouth of the River Bradon and is known for its brilliantly painted rows of stores, which make wandering about town a delight.
However, there is history here as well: on one side of the river are the ruins of the 17th century James's Fort, while on the other is the even earlier Fort Charles, and in town is Desmond Castle, a 1500s customs house turned International Wine Museum. The Old Head of Kinsale, a rocky outcropping that juts sharply into the Celtic Sea and boasts a 17th-century lighthouse, is close by.
6. Dingle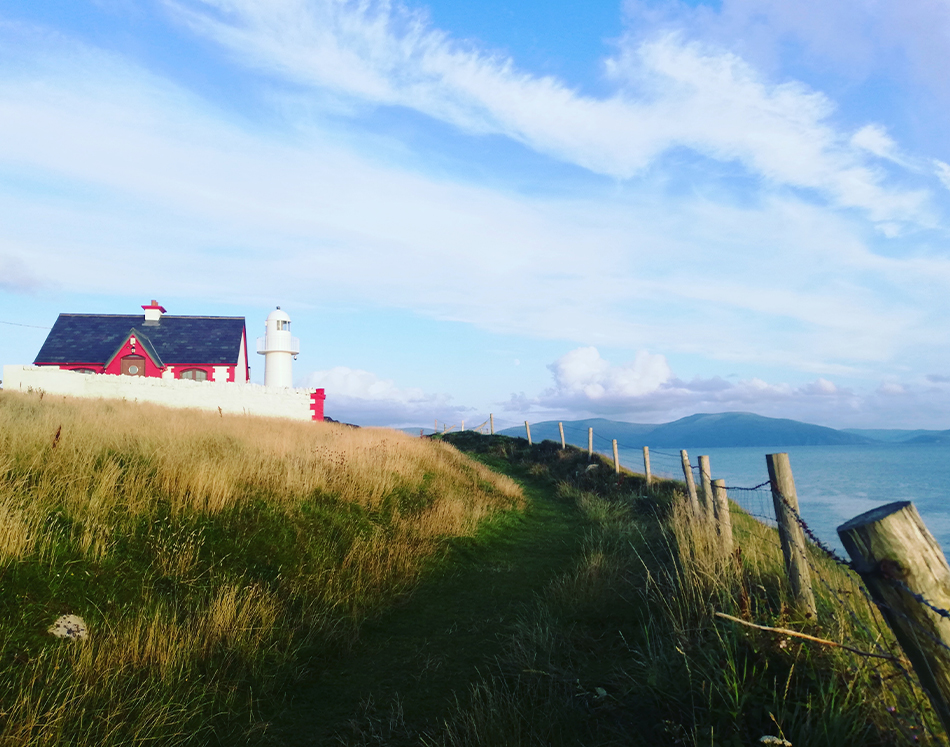 This town, which sits alone on the Dingle Peninsula, is known for bars, fishing, bottlenose dolphins (or just one named Fungie), and the fact that Gaelic is spoken just as frequently as English — it's in a Gaeltacht (Gaelic-speaking) region.
Dingle port, built during the Norman invasion of Ireland in the 12th century, is surrounded by stunning hills, one of which is the neighboring Connor Pass, which is well worth the hike up to Peddler's Lake from the waterfall below. After that, a relaxing evening at one of Dingle's many pubs is a welcome reward.
7. Clonakilty
This busy town is a tourism hotspot in West Cork, as seen by its vividly painted buildings and numerous music pubs. In 2017, it was voted "Best Town in Europe." Maybe it's the atmosphere, or the Clonakilty black pudding, famed for its still-secret family recipe dating back to 1880. Perhaps it's the town's wonderfully attractive Model Village. Maybe it's the pre-Celtic ring forts and Norman castles that have been discovered nearby. We believe it's a combination.
8. Birr
The modest town of Birr, with its brightly painted Georgian houses, is tucked away from the main tourist attractions, yet it delivers a punch in terms of charm. Brendan of Birr, one of Ireland's "Twelve Apostles," erected a monastery here in around 540 AD, as did many other Irish towns.
The flagship attraction is Birr Castle and its gardens; the castle has been a private home for the Earls of Rosse since at least 1170. Therefore certain portions are off-limits, although the castle grounds do feature the former most giant telescope in the world.
9. Castletownbere
Castleton Bells is Ireland's most significant natural harbor, warm and humid, suitable for an Irish holiday, whether sea fishing or mountain mountaineering.
The fisherman, on the other hand, does not have that luxury. This is Ireland's most important albacore port, with up to seventy Irish fishing vessels and approximately twenty from other European nations working in these seas each week.
The delicious seafood (lobster, cod, herring, tuna, etc.) is not to be missed when you visit.
10. Clifden
Unlike many other Irish towns, Clifden arose later in 19th-century Irish history due to the comparable late Gothic Revivalist Clifden Castle (built around 1818). Clifden is an excellent base for exploring Connemara National Park, where committed hikers can try the "Twelve Gates" in a single day. The "Sky Trail," an 11-kilometer drive around the spectacular Clifden Bay, is a more straightforward way to catch some fantastic views.