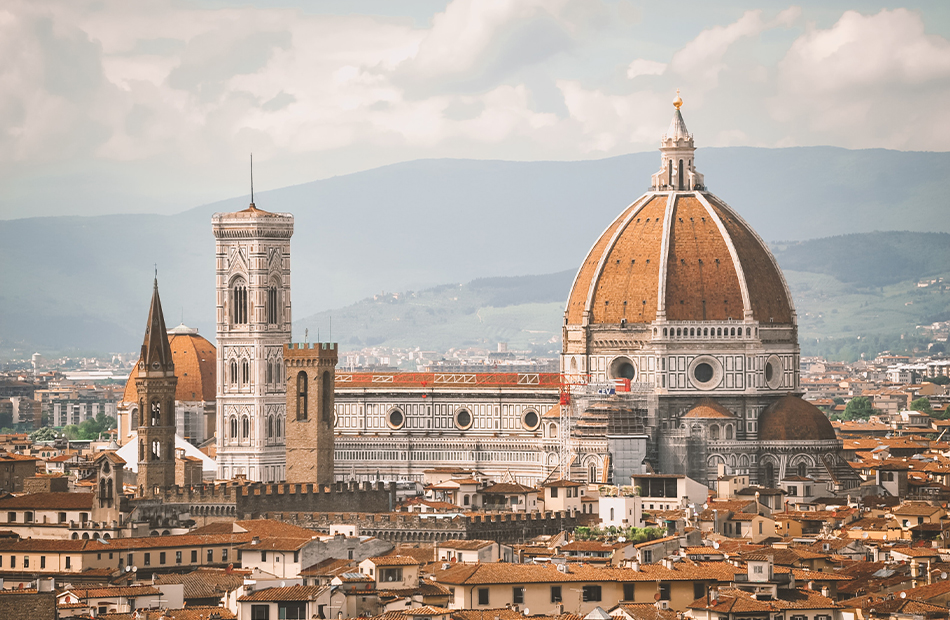 10 Best Places to Visit in Italy
This boot-shaped country in southern Europe is one of the world's most popular tourist destinations, thanks to its artistic riches, lovely villages, friendly people, and delicious cuisine. Some of the world's most iconic landmarks may be seen here, including the Leaning Tower of Pisa, the Colosseum, and the Trevi Fountain, to mention a few.
You'll also be able to visit well-known Renaissance paintings and buy high-end clothing. Cinque Terre, Sardinia, and the Dolomites have spectacular landscapes and hiking paths. Here's a rundown of some of Italy's most well-known sights.
1. Milan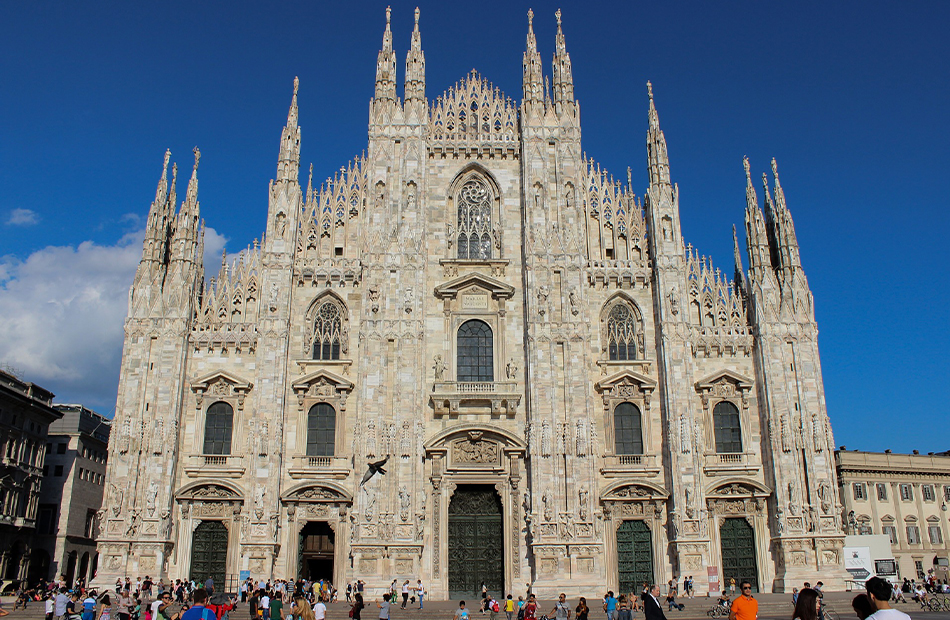 Milan has risen to become one of Europe's wealthiest cities. Milan is well-known for its surviving world-famous artifacts, including Leonardo da Vinci's artwork The Last Supper, La Scala Opera House, Sforzesco Castle, and one of the world's largest Gothic churches.
2. Florence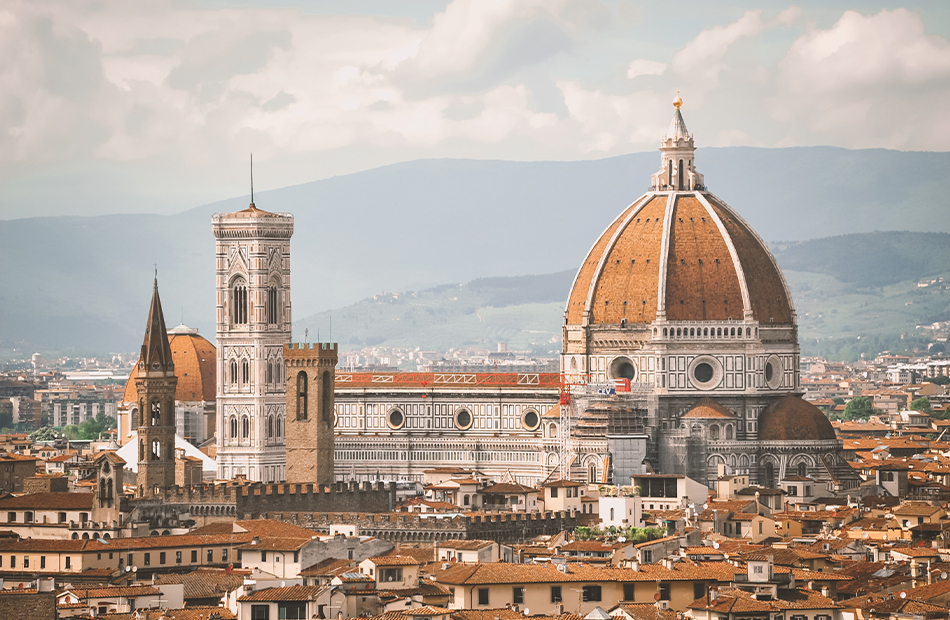 Because of its abundance of art and architectural treasures, Florence, the capital of Tuscany, is frequently referred to as a vast outdoor museum. Florence is known around the world as the birthplace of the Italian Renaissance. It is also credited with the birth of many artists, inventors, writers, scientists, and explorers and the invention of opera and the florin currency, which helped Europe emerge from the Dark Ages. Florence is also recognized as the birthplace of the wealthy and powerful Medici dynasty, which produced multiple monarchs and popes and had a cultural, economic, and political effect on the whole globe.
Florence's treasure trove of art may be found throughout the city, in museums, breathtaking churches such as the domed Santa Maria del Fiore, and globally renowned art galleries such as the Ufizzi and Pitti Palace. Beautiful architecture and world-famous sculptures, such as Cellini's Perseus with the Head of Medusa, Ammannati's Fountain of Neptune, and Michelangelo's Statue of David, may be seen in the Piazza Della Signoria, the city's principal plaza.
The most straightforward approach to exploring the city center's key sights is to walk. The Ponte Vecchio, a gorgeous bridge over the Arno River and home to various jewelry shops, is one of the most fantastic walking places. The marketplaces in Florence are also an excellent spot to go for a stroll. Tourists may purchase a variety of locally grown delicacies and artisan items at the San Lorenzo markets, among the most popular.
3. Rome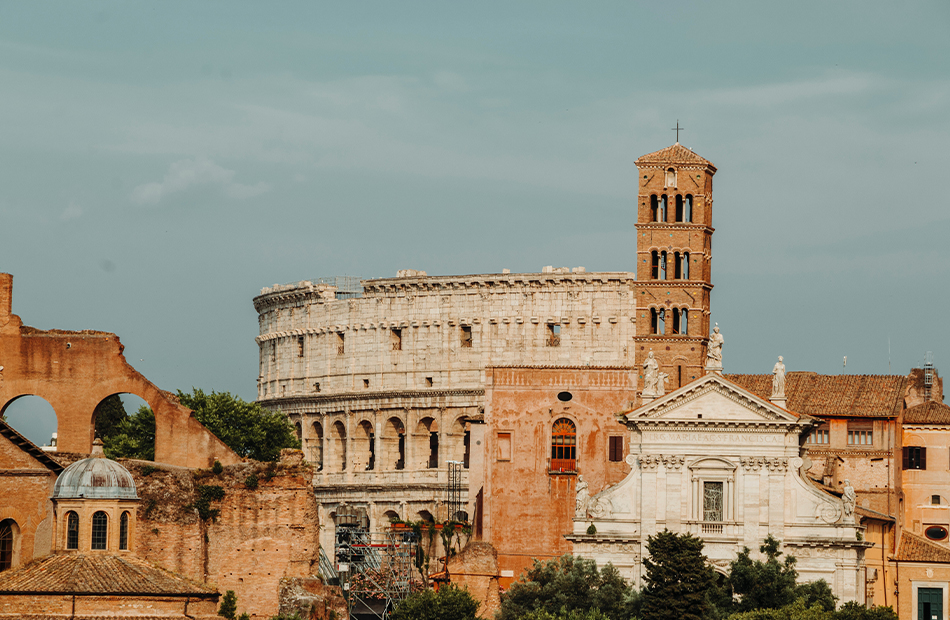 The city where hope never dies. It is a city proud of its magnificent past, a metropolis that once ruled Europe, Africa, and Asia. Rome is a city steeped in Christianity and history. All that this lovely city has to offer might easily overwhelm first-time visitors. After all, history and art can be found on practically every street corner. That is why, before boarding a plane or train going for Rome, travelers should do their study to narrow down what they want to see and do.
The Colosseo neighborhood, located in the heart of Rome, has the most historical attractions, such as the Colosseum, Capitoline Hill, and the Roman Forum. The Pantheon and spectacular cathedrals, plazas, and Renaissance architecture can be seen on the outskirts of the city.
4. Venice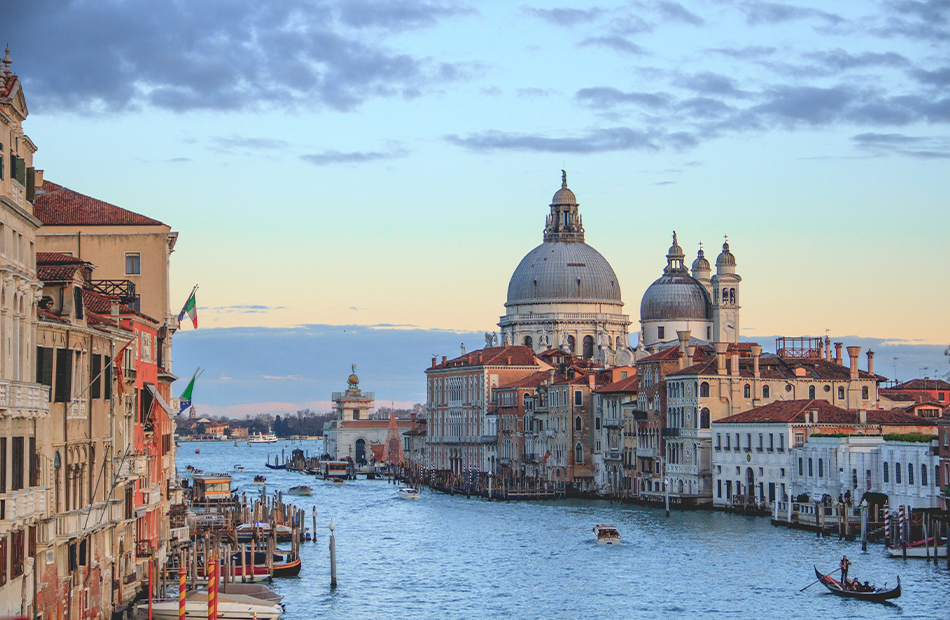 Venice, one of Italy's most popular tourist sites, is unusual in that it is constructed on a lagoon surrounded by the Adriatic Sea. Venice is an archipelago of 118 islands connected by hundreds of gorgeous bridges and scenic canals in northeastern Italy. The Grand Canal is the most renowned of the canals, and it divides the city into two portions. Venice is one of the most romantic towns globally, thanks to its beautiful rivers and old architecture.
Venetian attractions such as Saint Mark's Square and Basilica, the Doge's Palace, and the Rialto Bridge are typically crowded and pricey, but they are well worth seeing. A gondola ride around the Grand Canal is one of Venice's most popular things to do. Riding a vaporetti down the peaceful back canals, on the other hand, is just as pleasurable.
Because there are no vehicles in Venice, residents must walk or take water taxis to get about the canal system. Travelers should be aware that Venice is prone to flooding in the spring and fall.
5. Naples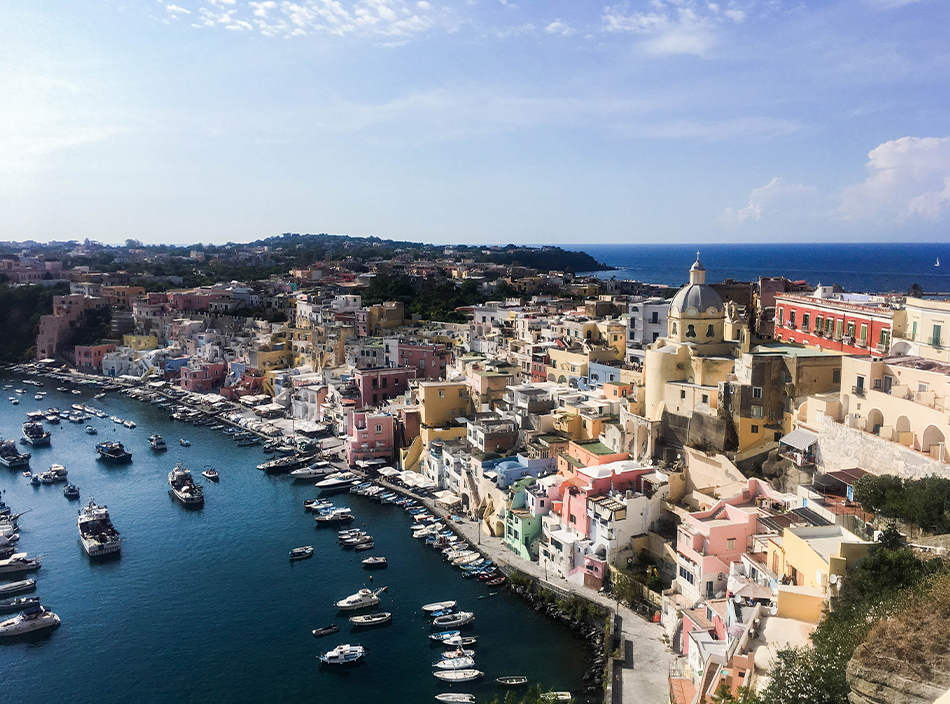 Naples, the capital of the Campania region in southern Italy, is one of the busiest metropolitan cities in the country. Naples is a good location for visiting the area because it is close to notable sights such as the Bay of Naples and Pompeii.
Naples has one of the giant ancient city cores globally, with one of the highest concentrations of historical monuments, Baroque churches, and Roman remains, providing a never-ending feast for history and art enthusiasts. Tourists will encounter stunning landscapes, picturesque homes, and castles, as well as old Roman baths and volcanic craters beyond the city core. The vast Piazza del Plebiscito, the royal palace of the Capodimonte Museum, and the National Archaeological Museum, which houses a magnificent collection of artistic works and antiquities discovered from the ruins of Pompeii, are all must-see sights in Naples.
6. Bologna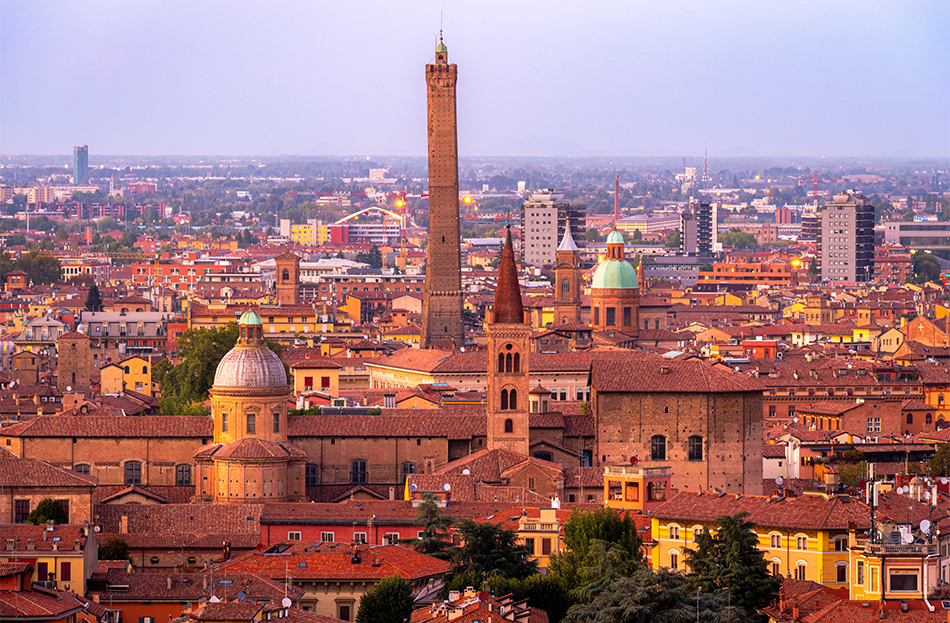 Bologna, known as "La Rossa" for its red brick buildings and tile roofs, is the capital and largest city in the Emilia-Romagna region of Northern Italy. It's also a dream come true for architecture buffs. Although Bologna is most renowned for its medieval towers and wide entrances, the city's architecture features Etruscan and Roman monuments, owing to intensive restoration.
The University of Bologna, founded in 1088, is also worth visiting. It is the world's oldest higher education school, with thousands of students enrolled each year. A vacation to Bologna isn't complete without a stop in Piazza Maggiore, where the Basilica's still-unfinished façade enhances the Basilica of San Petronio's exquisite interiors.
7. Verona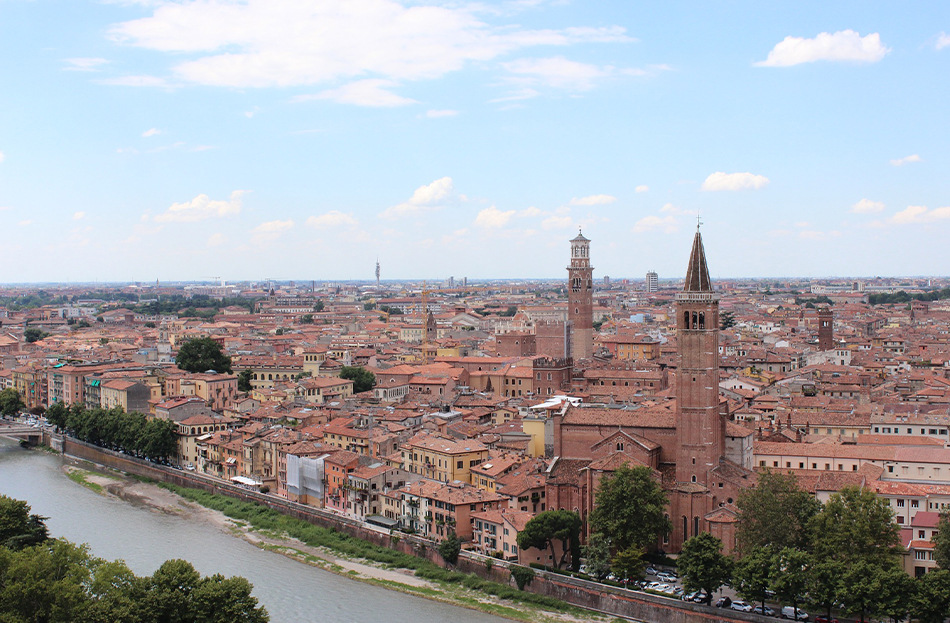 Verona is a lovely city replete with Roman remains, Renaissance palaces, and medieval architecture. It is best known as the location for Shakespeare's play "Romeo and Juliet." The city, which is located between Milan and Venice, attracts fewer visitors than its more well-known neighbors, but not for lack of attractions.
Verona allows tourists to experience all of the beauties of a historic Italian city without contending with crowds. Although many visitors' first stop is "Juliet's House," with its newly built balcony, it's crucial to remember that Romeo and Juliet were fictional figures.
8. Portofino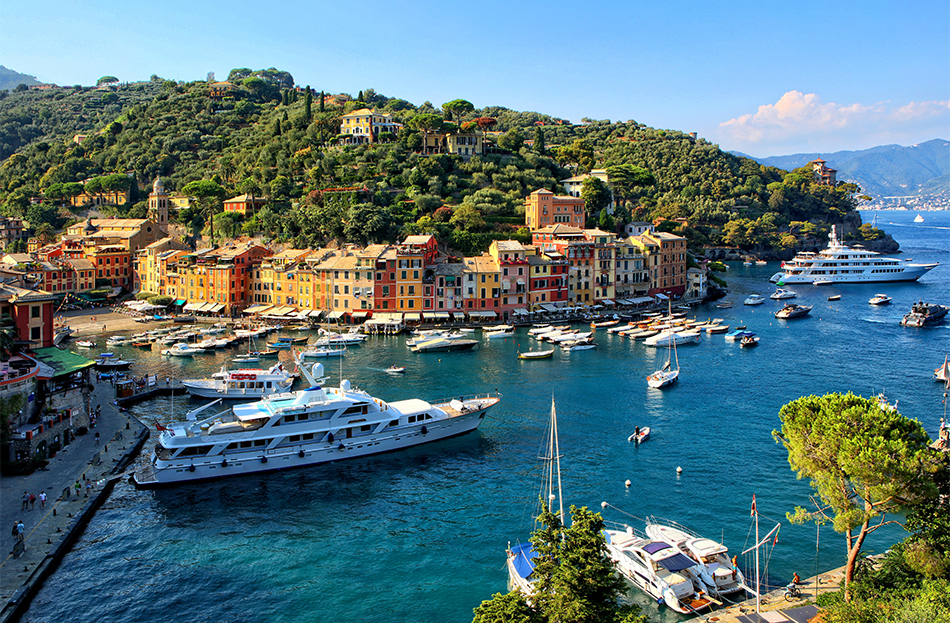 Portofino is one of the most beautiful cities on the Italian Riviera, with its picture-perfect port, lush surroundings, and chaotic rows of hilltop and waterfront mansions. The little town, just a short drive south of Genoa, has long been a favorite day-trip destination.
It's also a popular stop for cruises along the Italian Riviera, and the harbor's concentration of boats further adds to Portofino's aesthetic attractiveness. Photographic views of the lovely city may be had by climbing up the mountain to the medieval Castello Brown, the ancient Church of San Giorgio, or the lighthouse at Punta Portofino.
9. Cinque Terre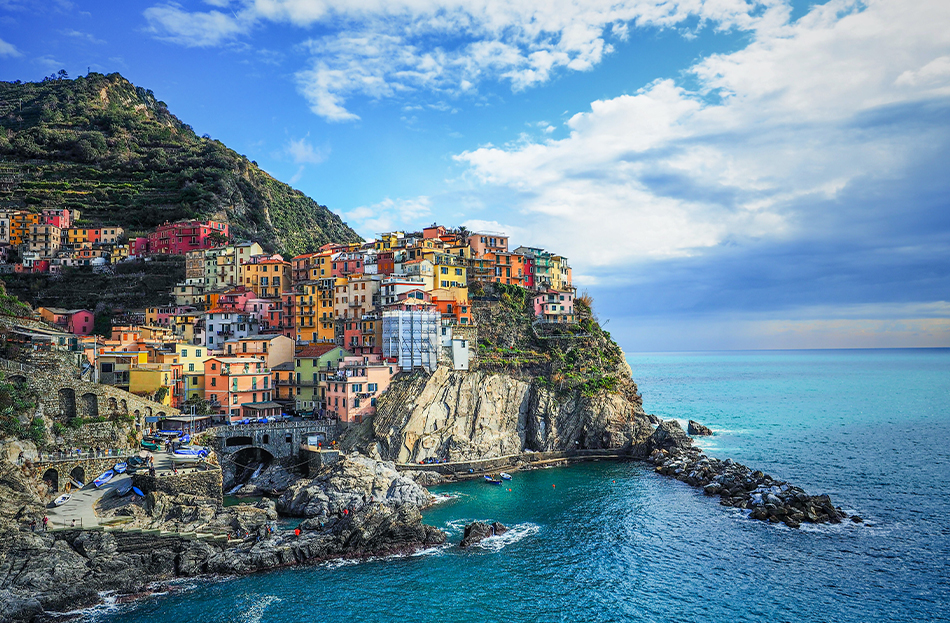 Cinque Terre is unquestionably one of Italy's most gorgeous regions. A trip to any of the five villages of Riomaggiore, Manarola, Vernazza, Monterosso, and Corniglia will prove this.
The villages are situated on steep slopes and atop high cliffs overlooking the Mediterranean, and they appear like something out of a picture postcard. It doesn't get much better than this in terms of scenery. The majority of towns are only accessible by train. Because automobiles are not permitted in the oldest areas of these towns, comfortable walking shoes are required.
10. Amalfi Coast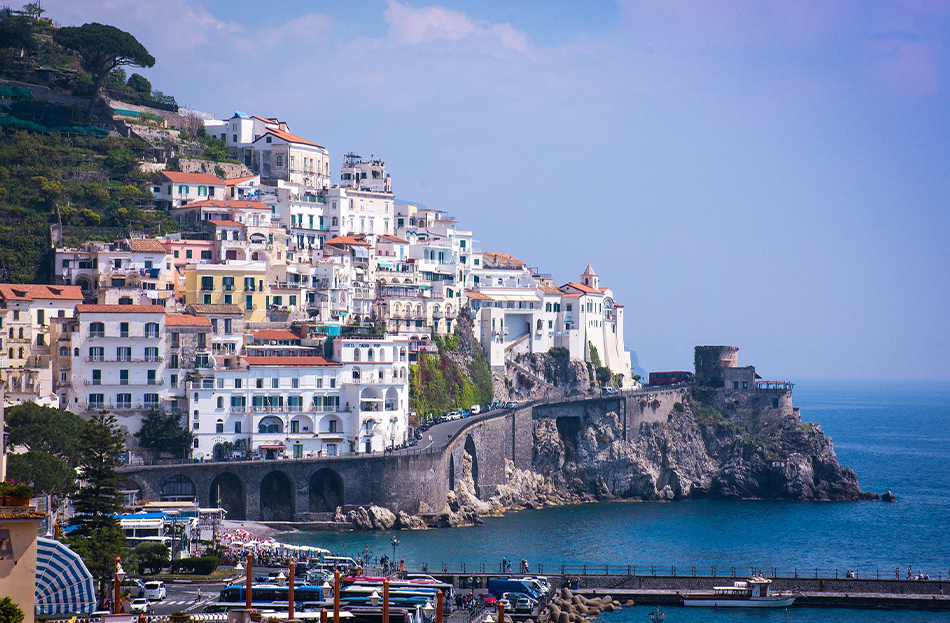 Situated in Italy's southwestern region of Campania, the Amalfi Coast is known for its extraordinary beauty that makes it one of Italy's top tourist destinations. Stretching 30 miles along the southern side of the Sorrento Peninsula, the Amalfi Coast is prized for its picturesque coastline that features shimmering bays, craggy cliffs, lemon tree gardens, multicolored villas, and luxurious resorts.
Positano is one of the most charming and elegant villages on the Amalfi Coast, with gorgeous pebbled beaches, pastel villas, stunning mountains, waterfalls, and a 13th century Black Madonna among its numerous attractions.
Amalfi, for example, is one of the larger towns with magnificent plazas packed with restaurants and souvenir stores. The village of Ravello, perched on a hill above Amalfi, is known for its gorgeous houses with gardens and artworks, as well as its bustling art and music festival. Furor is known as the Painted Town because of its numerous mural-painted buildings and a lovely bay.