10 Best Weekend Getaways in New Jersey
Despite being one of the smallest states in the United States, New Jersey has many top-notch tourist attractions. New Jersey – affectionately known as "The Garden State" — is well worth visiting, with everything from national parks and places of remarkable natural beauty to fine museums and historical sites.
1. Princeton Battlefield State Park & Institute for Advanced Study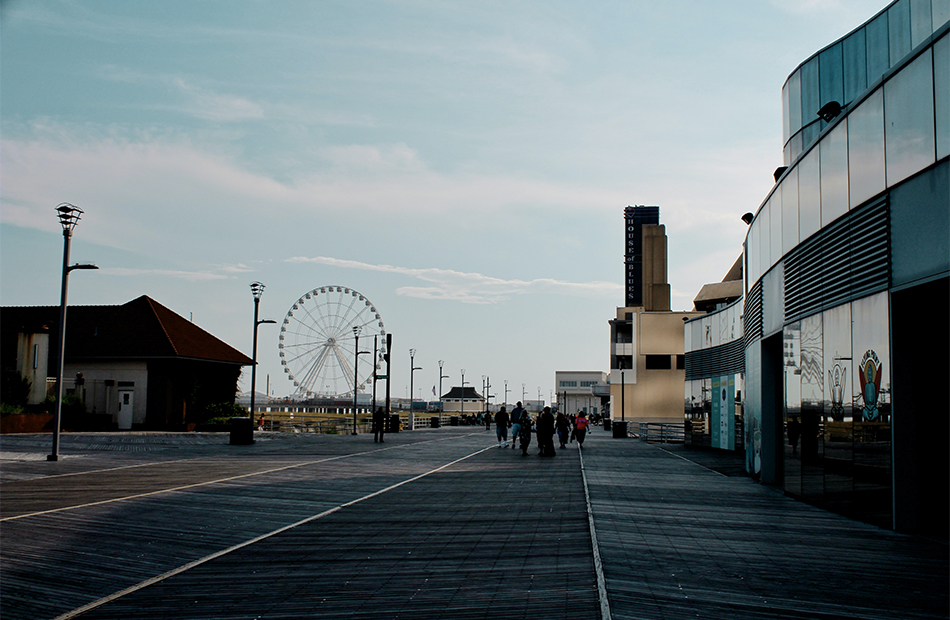 Princeton, one of New Jersey's best little towns, is known worldwide for its university and affiliated research organizations. For example, the Institute for Advanced Study is where Albert Einstein completed his final work.
The school's 1,600-acre grounds, which were established in 1756, are fascinating to explore, and one of the most acceptable ways is to join the student-run tour program. These excursions last an hour and are well worth the time.
Princeton Battlefield State Park is another well-known historical monument. The Battle of Princeton, which took place on this beautiful 200-acre site in 1777, ended in George Washington's triumph over the British in the American Revolutionary War.
In addition to the battlefield itself, Clarke House Museum is a must-see. The structure, built-in 1772, was utilized as a hospital by troops on both sides of the fight. The Ionic Colonnade and a memorial commemorating the remains of British and American soldiers are worth seeing.
Address: 500 Mercer Road, Princeton, New Jersey
Official site: www.nj.gov/dep/parksandforests/parks/princeton.html
2. Atlantic City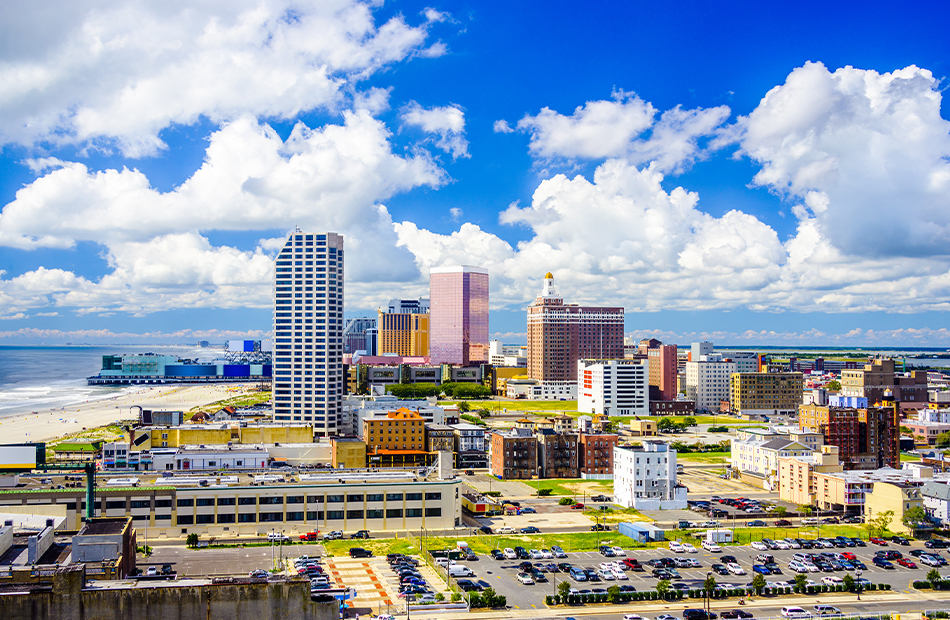 Atlantic City is best known for its famous Boardwalk, one of the most popular coastal resort towns on the northeastern coast of the United States. This four-mile-long promenade was built in 1870 and remained the location of most of the city's sightseeing opportunities.
The iconic Steel Pier is one of its most popular tourist attractions. This carnival-style amusement park has rides for people of all ages, including a massive observation wheel with climate-controlled gondolas that provide riders with year-round views of the city and the ocean. A fun alternative to walking the Boardwalk is renting a bike, riding the historic electric tram, or sitting in traditional rickshaw-style rolling chairs.
Check out the Entrance to the Stars while strolling the Boardwalk. This well-known landmark bears the handprints of celebrities like Frank Sinatra. Atlantic City also has several historical and cultural attractions, such as the Absecon Lighthouse, an aquarium, and the massive Boardwalk Hall, hosting concerts and events such as the Miss America finals.
3. Liberty State Park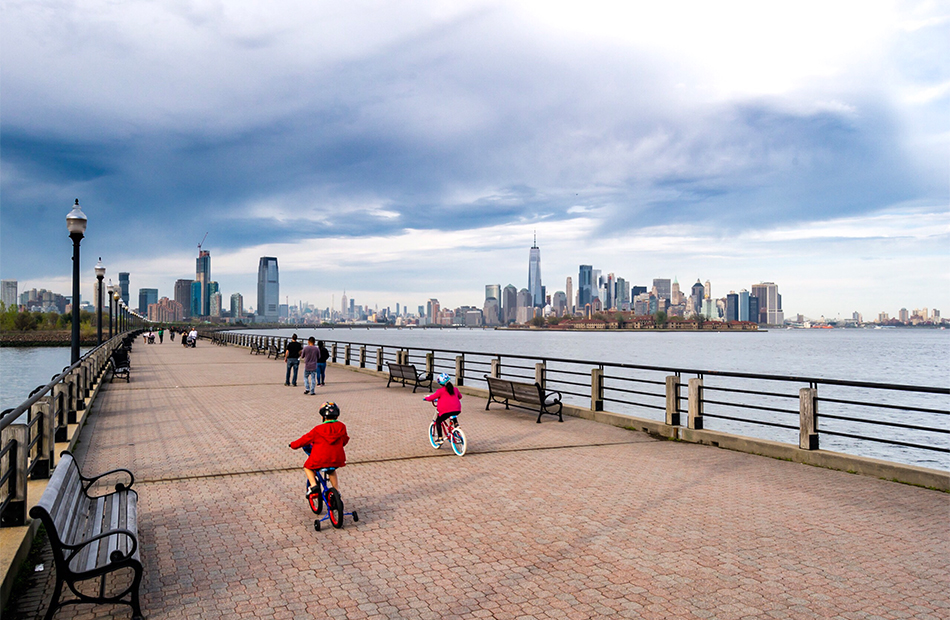 Liberty State Park spans 1,212 waterside acres and overlooks Upper New York Bay, Liberty Island, and Ellis Island (home to New York's Statue of Liberty). In addition to offering spectacular views of the sights above, the park also has its attractions. One of them is Communipaw Cove, a 36-acre tidal salt marsh classified as a nature preserve.
There are also many exciting memorials and monuments in the park. Two of the most significant are Liberation, a Holocaust memorial, and the sad Empty Sky, a monument consisting of two 210-foot-long steel walls bearing the names of those who died in the tragic events of 9/11 and had ties to New Jersey.
Address: 200 Morris Pesin Drive, Jersey City, New Jersey
4. Delaware Water Gap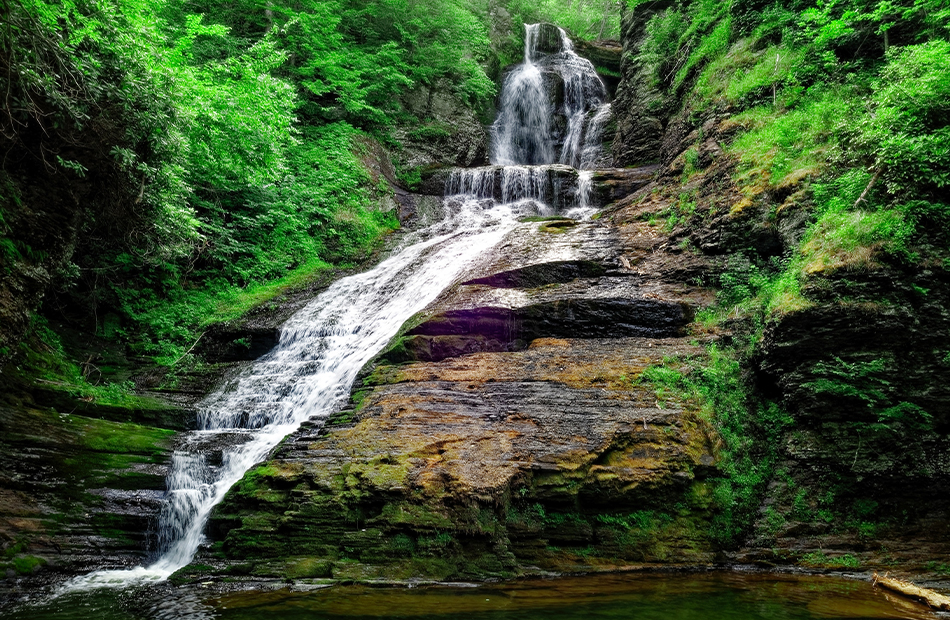 The Delaware Water Gap National Recreation Area is a great place to go if you want to get away from the hustle and bustle of city life. The Delaware River runs through New Jersey and Pennsylvania for 40 miles (65 kilometers). This portion of the river is designated as a Wild and Scenic River. It offers a variety of activities, including hiking the Appalachian Trail and fishing, canoeing, hiking, and horseback riding. In the winter, it's an excellent area to go cross-country skiing. The National Park Service is in charge of this area.
Address: Hardwick Township, New Jersey
Official site: www.nps.gov/dewa/index.htm
5. Cape May County Park & Zoo
Cape May County Park & Zoo is a popular New Jersey family attraction due to its numerous activities and free admission. Hiking and biking trails, a disc golf course, volleyball and tennis courts, and many other outdoor game areas are available at the public park, which is free and open. There are also picnic tables and grills.
The zoo was added to the park's facilities in 1978, and it has since grown to include both native and exotic species. The bald eagle, African lion, giraffe, ring-tailed lemur, zebra, and others are among its inhabitants. Visitors can sign up for a guided tour, a specialty tour for a behind-the-scenes look at animal care, and even encounters with specific zoo residents such as reptiles, primates, camels, and giraffes for a fee.
Address: 707 Route 9 North, Cape May Court House, New Jersey
Official site: www.cmczoo.com
6. Thomas Edison National Historical Park
The old house and laboratory of New Jersey's most famous son, Thomas Edison, is a must-see for anybody visiting the state. These two facilities, which are now part of the Thomas Edison National Historical Park, were where groundbreaking technology like movie cameras, sound recordings, and batteries first saw the light of day.
A visit to the museum includes an opportunity to see labs up close, watch historical videos, and see original artifacts, as well as a tour of Glenmont, Edison's spectacular Queen Anne-style residence, a 29-room palace that has been meticulously conserved. Both sites have guided and audio tours available.
Address: 211 Main Street, West Orange, New Jersey
Official site: www.nps.gov/edis/index.htm
7. Morey's Piers
The amusement and water parks at Morey's Piers are six blocks long and run parallel to the sandy beach in the vacation town of Wildwood, just a short drive from Cape May.
From kiddie rides to family favorites like the tilt-a-whirl, bumper cars, and a 156-foot Ferris wheel, there's something for everyone. There are plenty of thrill rides to choose from, including many roller coasters and daredevil rides like IT and Springs hot. A go-kart track, several driving rides, and interactive attractions like the "Ghost Ship" are available. Morey's Piers also has two water parks with thrilling rides, a lazy river, and pools with floating snack bars.
Address: 3501 Boardwalk, Wildwood, New Jersey
Official site: www.moreyspiers.com
8. Old Victorian Cape May
Cape May is a city on the Cape May peninsula in New Jersey. It is the point at which Delaware Bay and the Atlantic Ocean meet. The town has a harbor full of commercial fishing boats from the Atlantic, and it celebrates its heritage with a HarborFest in June.
Overlooking the harbor is a memorial to fishermen who died at sea. It claims to be the "nation's oldest seashore resort." The city is designated a National Historic District due to its abundance of Victorian structures.
Address: 1048 Washington Street, Cape May, New Jersey
9. Battleship New Jersey
The mammoth USS New Jersey, the US Navy's most decorated vessel, is now an excellent floating museum moored on the Delaware River. A guided tour of this historic Iowa-class battleship, launched in 1942 and one of the largest military vessels ever built, is one of the highlights of a visit.
Numerous exhibits and displays of artifacts relating to the ship's involvement in conflict zones ranging from WWII to the 1980s in the Middle East. Other highlights include visiting Admiral Halsey's command bridge and viewing the Pacific Fleet's massive 16-inch guns.
Take advantage of the opportunity to spend a night aboard the ship or join one of its popular twilight tour packages if you can manage it.
Address: 100 Clinton Street, Camden, New Jersey
Official site: www.battleshipnewjersey.org
10. Grounds For Sculpture
The amazing Grounds For Sculpture, a 42-acre museum and sculpture park in Hamilton, is a must-see for art and nature lovers. It was founded in 1992 to promote modern sculpture appreciation, and it has since grown to become one of the state's most famous art displays, with 270 large-scale pieces by Seward Johnson and other American artists. Aside from the sculptures, the park is well-groomed, with many trees and flowerbeds.
The Jersey City Museum, with its collection of over 300 paintings and a significant permanent collection of historical objects from the region, offers yet another fantastic art experience. The Newark Museum, which houses more than 80 galleries of American paintings, sculptures, decorative arts, and American Indian and African artifacts, is well worth visiting.
Address: 80 Sculptors Way, Hamilton Township, New Jersey
Official site: www.groundsforsculpture.org
reference:https://www.planetware.com/tourist-attractions/new-jersey-usnj.htm
https://www.touropia.com/best-places-to-visit-in-new-jersey/