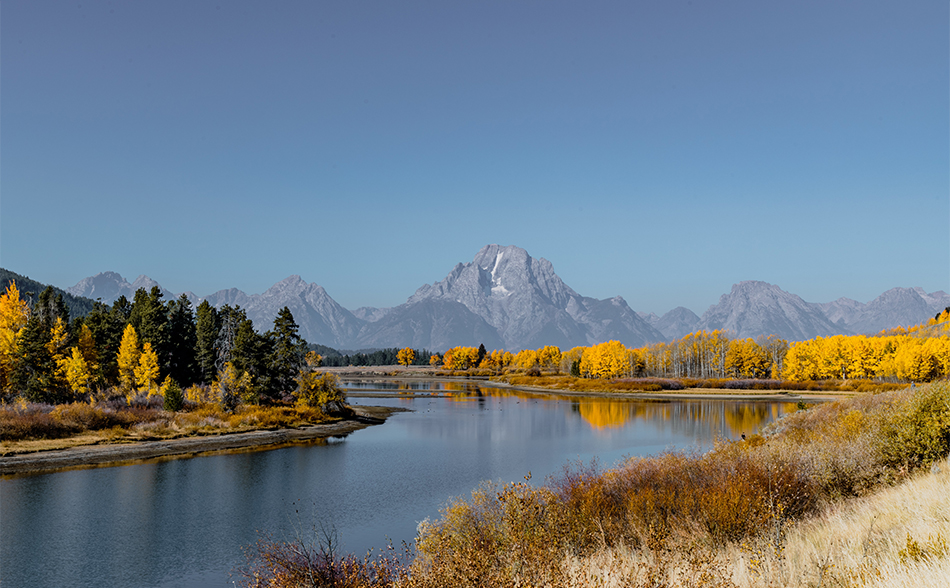 10 Top-rated Tourist Attractions in Wyoming
Wyoming is a veritable treasure trove of natural outdoor splendor! Wyoming's mountain beauty and natural treasures are stunning, from the soaring peaks of the Grand Tetons to Jackson Hole Valley and Yellowstone National Park.
Outdoor activities are a crude draw for families, couples, and groups on vacations throughout the year. Sports enthusiasts may play golf at discounted prices throughout the spring and summer or go fishing, hunting, or hiking on rivers and lakes. Alpine skiing and snowmobiling are popular among families at Jackson Hole, Snow King, Grand Targhee, and Pine Creek. Each breathtaking scene outdoes the one before it.
1. Yellowstone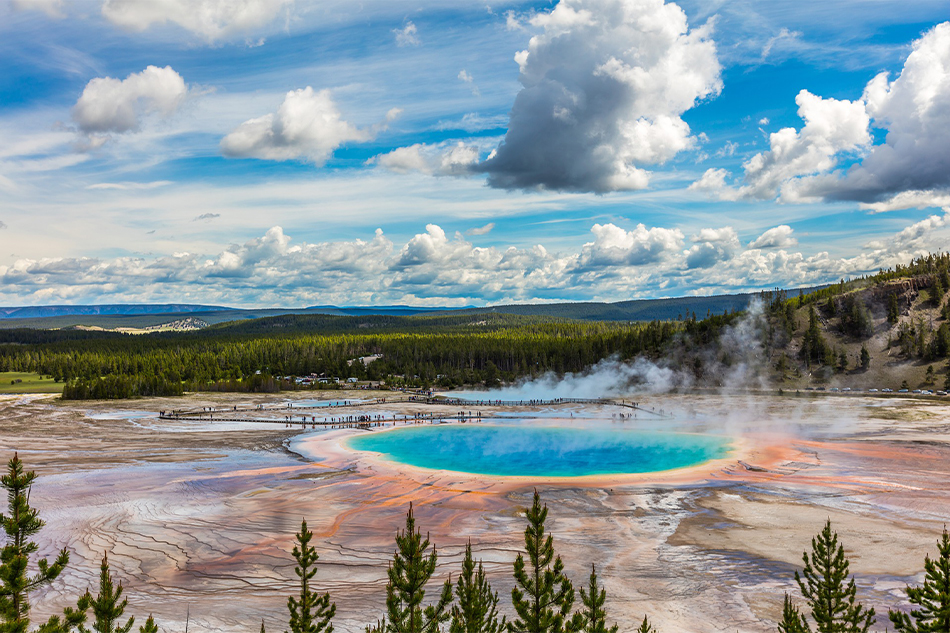 The nation's earliest national park, formed by volcanic fire and glacial ice, is also it's most picturesque. Geysers form when underground thermal waters bubble up to the surface and erupt. Water cascades down waterfalls and creates rivers as Yellowstone's high plateau drains.
Yellowstone is home to the giant herd of bison in the United States and elk, bighorn sheep, grizzly bears, and wolves. Yellowstone National Park is so famous that tourists must book their hotels or campsites months in advance. Yellowstone is more than a national park, with over three million tourists each year. It's regarded as a national treasure.
2. Grand Teton National Park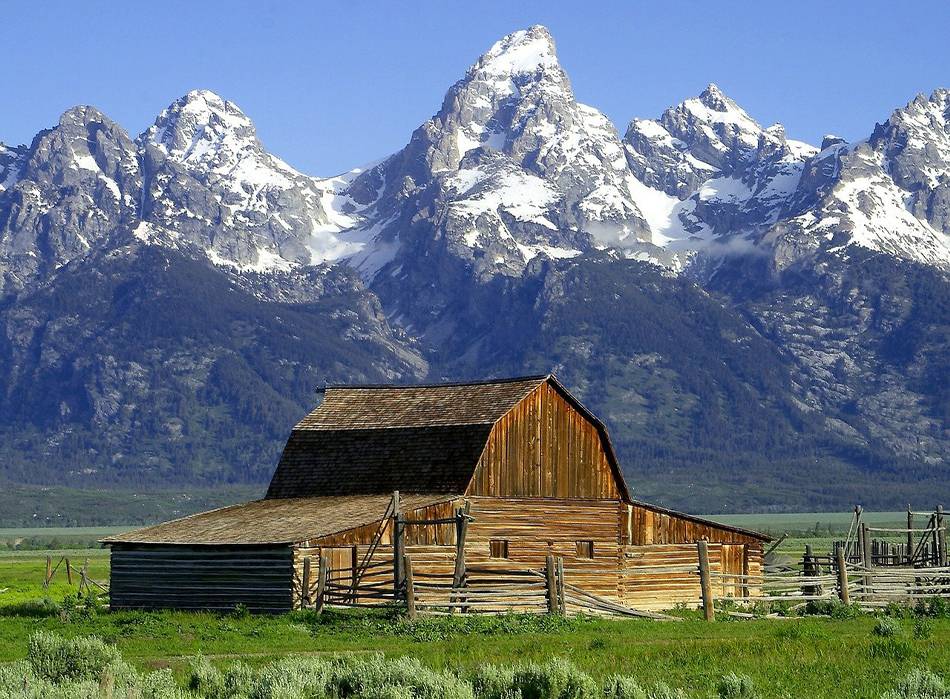 The Grand Teton National Park was established in 1929 and is noted for its spectacular mountain panoramas, dazzling alpine lakes, and plentiful wildlife. The steep spine of the Teton Mountains, which stretches from Yellowstone National Park to Jackson, rises more than a mile above the Snake River valley.
Moose, bison, and elk are among the many creatures that call the park home, with sparkling lakes nestled against the foothills. Visitors may choose from more than 250 miles (400 kilometers) of hiking routes as well as hundreds of campsites, hotels, and resorts.
3. Cody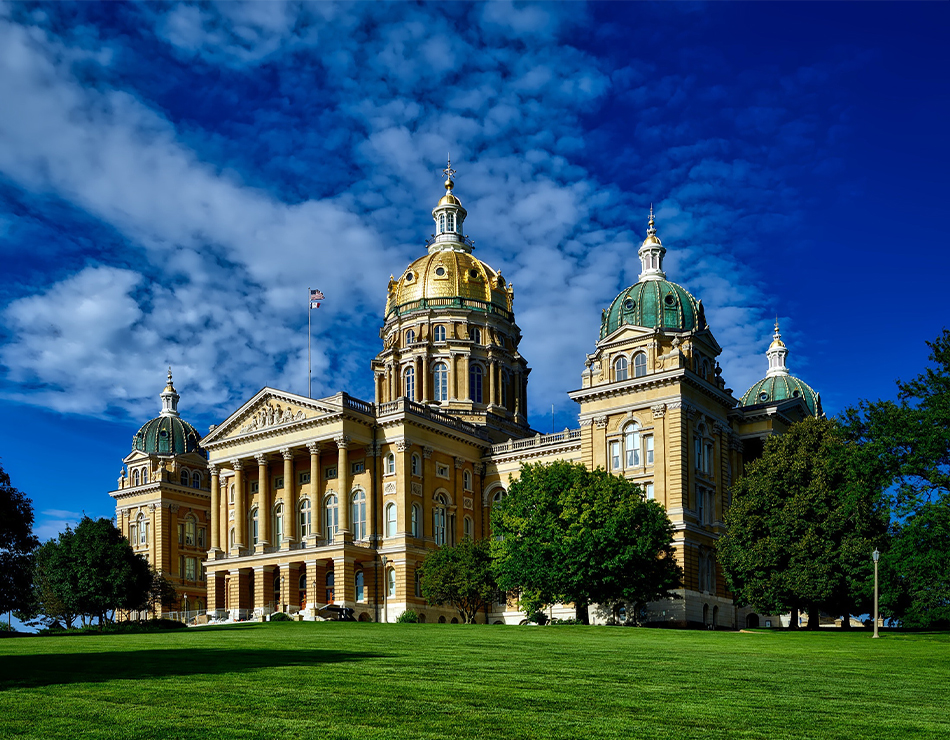 Cody is an excellent spot to learn about the history of the Cowboy State. The community was founded in 1887 by the famed Buffalo Bill Cody and near Yellowstone Park. The Buffalo Bill Center in downtown Cody houses five western-themed museums with exciting exhibits, including William F. Cody's colorful life.
A must-see feature is the ancient trail town, which has over 25 reconstructed western structures. Cody is recognized as the world's rodeo capital, with rodeos held nearly every night during the summer.
4. Wyoming State Capitol
Built between 1886 and 1890, this massive Capitol has a remarkable front with a glittering golden dome over forty meters tall. You may tour the magnificent halls and legislative chambers of this vast Renaissance-style structure, in addition to viewing all of its intriguing features.
The Wyoming State Capitol, located in the middle of Cheyenne and raised above its surrounds, is undoubtedly the city's most conspicuous emblem and sight. It is the state's seat of government and has stunning architecture and a tour of the exquisite interior.
The stained-glass dome and rotunda are frequently regarded as their most striking characteristics, although they are all charmingly furnished with spectacular furniture, bright paintings, and glistening marble. After touring the National Historic Landmark, stroll through the grounds dotted with sculptures and monuments commemorating many significant individuals and events.
5. Cheyenne Depot Museum
The iconic Cheyenne Depot Museum and the Wyoming State Capitol are some of the most significant and attractive structures in town. It was once a Union Pacific Railroad terminal. Still, it now houses intriguing relics and displays about railroad history and how they helped open up the American West to colonization and development.
This gorgeous sandstone station, erected in the 1880s and featuring some spectacular Richardsonian Romanesque architecture, is one of the last outstanding stations of the golden era of train travel. Visitors may now roam around this National Historic Landmark and learn about the history of the Cheyenne and Transcontinental Railroad through relics, locomotives, and exhibitions, as well as a gigantic model train.
6. Wyoming State Museum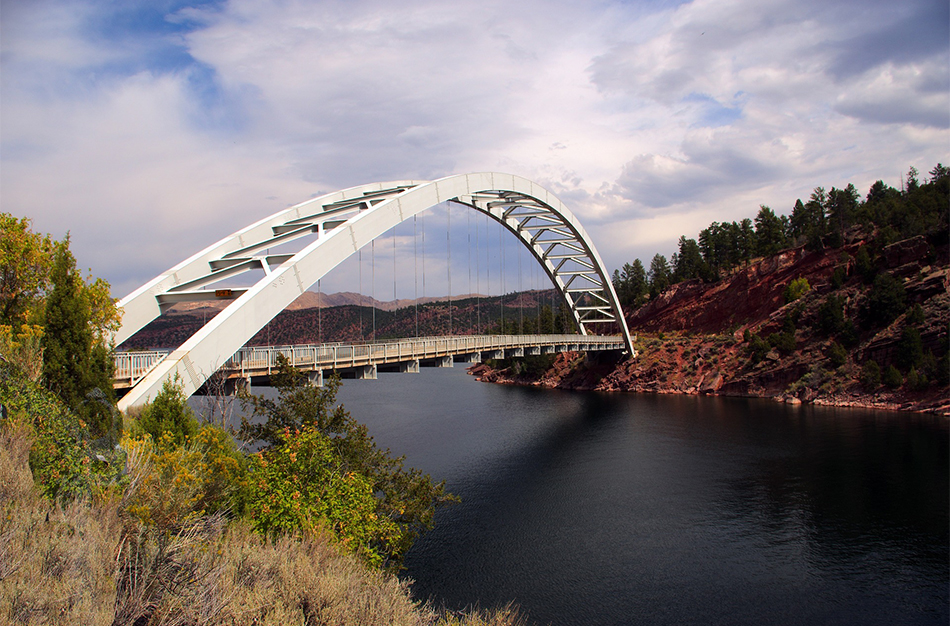 The interactive displays of the Cowboy State Museum, located next to the State Capitol, will educate you on all you need to know about the Cowboy State. This spectacular museum, opened in 1895, includes everything from the state's wildlife, flora, and fossils to Native American culture and early pioneer towns. It also features sections on mining, ranching, and the National Park Service, all of which have engaging, hands-on activities that bring these subjects to life.
Visitors can attend lectures and cultural events, and the museum holds temporary exhibitions regularly, in addition to exploring halls packed with artifacts and exhibits from Wyoming's natural and human past.
7. Flaming Gorge Recreation Area
The Flaming Gorge Reservoir, formed by a dam erected on the Green River in 1958, is the main attraction of this National Recreation Area, spanning the Utah-Wyoming boundary. Home to five full-service marinas, the artificial lake is the ideal holiday spot for water activities, boating, and fishing
Hiking, mountain biking, and horseback riding are popular activities on more than 100 miles (160 km) of trails. Flaming Gorge is most beautiful at sunrise or sunset when the canyon sparkles with bright hues and is named for the flame-colored rocks that rise from the Green River.
8. Devils Tower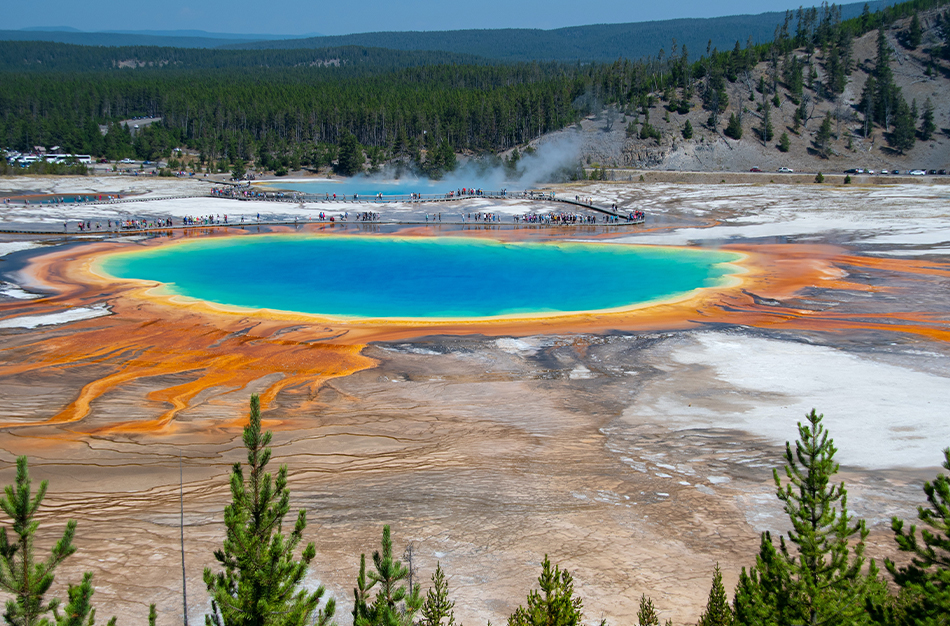 Devils Tower, which rises 1,267 feet (386 meters) above the surrounding terrain, is the core of an old volcano that has been revealed by erosion. It is located in Crook County, northern Wyoming, and was designated as a US National Monument by President Theodore Roosevelt in 1906.
Close Encounters of the Third Kind, Steven Spielberg's Oscar-winning science fiction film, made the peak renowned in 1977 when it was chosen as the location of the alien-human meeting point. It's now one of Wyoming's most popular tourist destinations.
9. Hot Springs State Park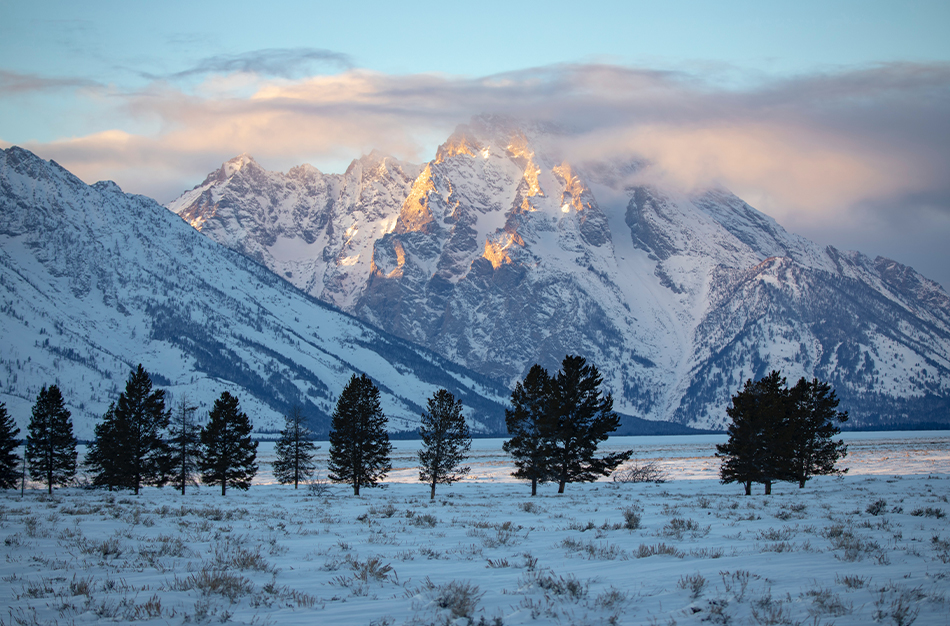 The major attraction of Hot Springs State Park is the world's most giant hot springs. The blazing hot water from the Big Spring, located near the appropriately named town of Thermopolis, is utilized to serve various spa complexes and water parks.
The State Bath House is a public bathhouse run by the state. Free 20-minute soaks in an indoor, or outdoor pool are available to visitors. The Star Plunge water park is a family favorite with its open and enclosed twisting water slides, indoor and outdoor pools, and bubbling hot tubs.You may also see a herd of about 25 bison in the park.
10. Jackson Hole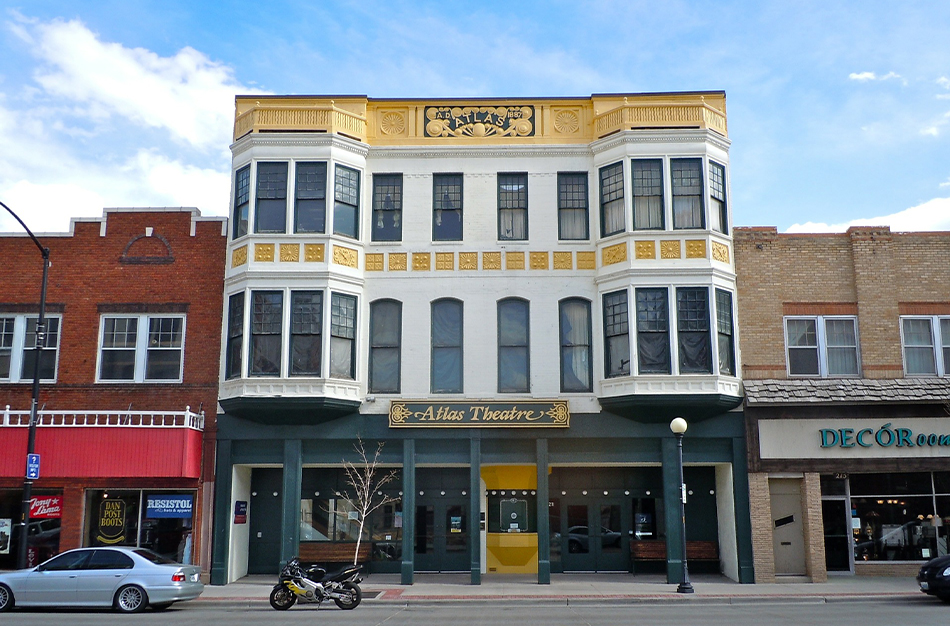 The posh Jackson Hole resort area, located near Wyoming's border with Idaho, originated as a stopover for trappers drawn to the region's abundant fur-bearing animals. Jackson Hole, a river valley at the base of the Teton Range, welcomes people all year. In the summer, rafting on the Snake River is a popular activity, and the region is also a famous skiing destination, with more than 500 inches of snowfall each year.
The city of Jackson is the valley's only incorporated municipality, but there are resorts, houses, and settlements strewn throughout. Jackson's dining options include campfire BBQ to wild fish, buffalo burgers, and elk chops.