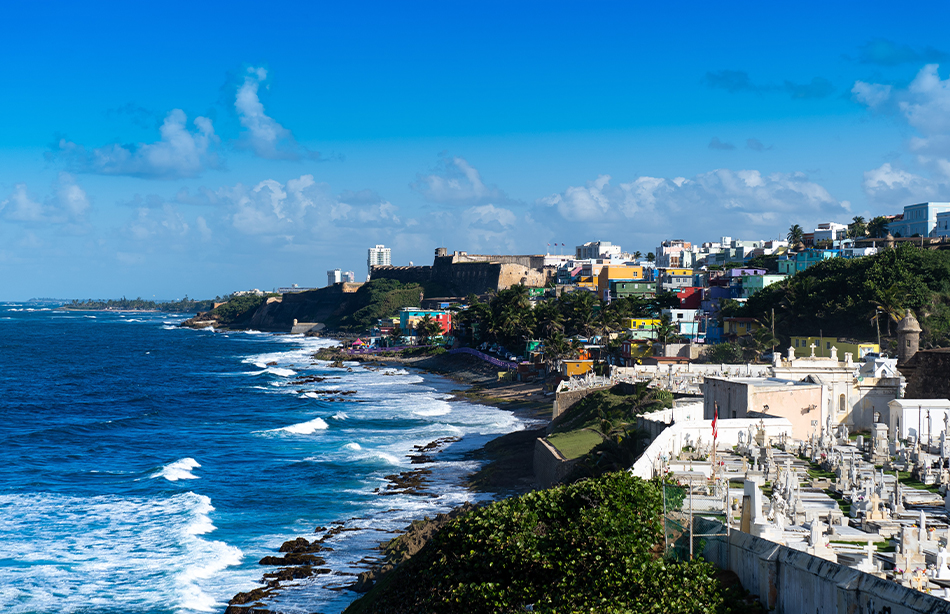 10 Best places to Visit in Puerto Rico
Puerto Rico has it all as a tropical Caribbean vacation destination. Beautiful palm-lined beaches attract people of all ages, from couples and families to hard-core surfers.
Puerto Rico is a pleasant surprise for nature enthusiasts since it is home to the United States Forest Service's only tropical rainforest and the Bioluminescent Bays evening wonders. The image is complete when you add the history and charm of ancient San Juan, with its colonial architecture and historical forts.
Puerto Rico is a complex island with a Spanish Caribbean culture with a distinctly American flavor. It is especially noticeable in San Juan, with American chain restaurants and other comforts associated with the mainland United States.
1. San Juan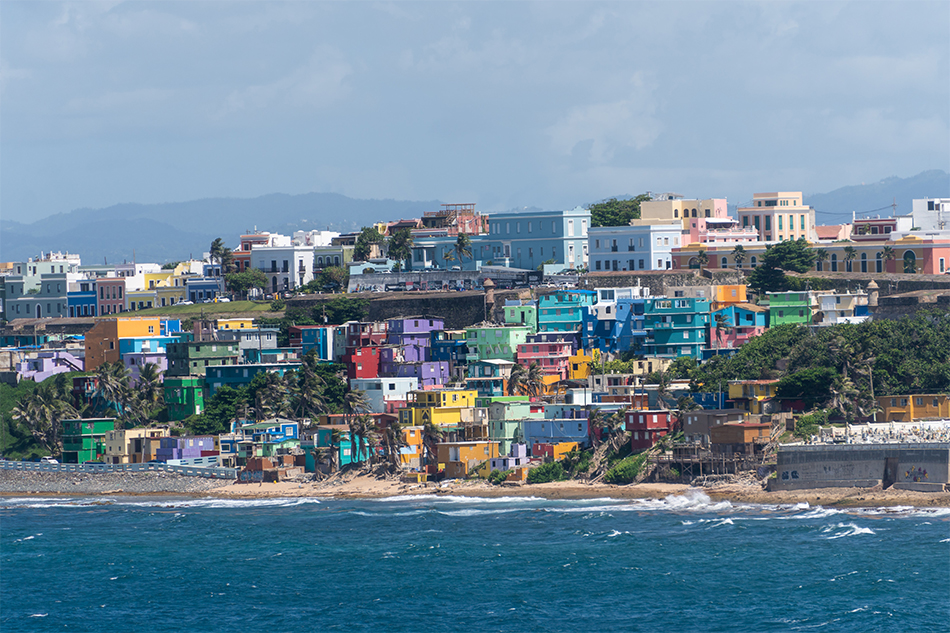 With several first-class resorts along the coast and a profusion of restaurants and entertainment venues, the island's capital, San Juan, also happens to be its largest city and primary center of activity. This vibrant city, located on the island's Atlantic coast, is famed for Old San Juan, its stunning beaches, and its welcoming attitude. You could spend all day roaming the streets and catching the seashore with your camera to capture your journey, thanks to the colorful buildings on the slope overlooking the ocean.
2. Puerto Rico Capitol Building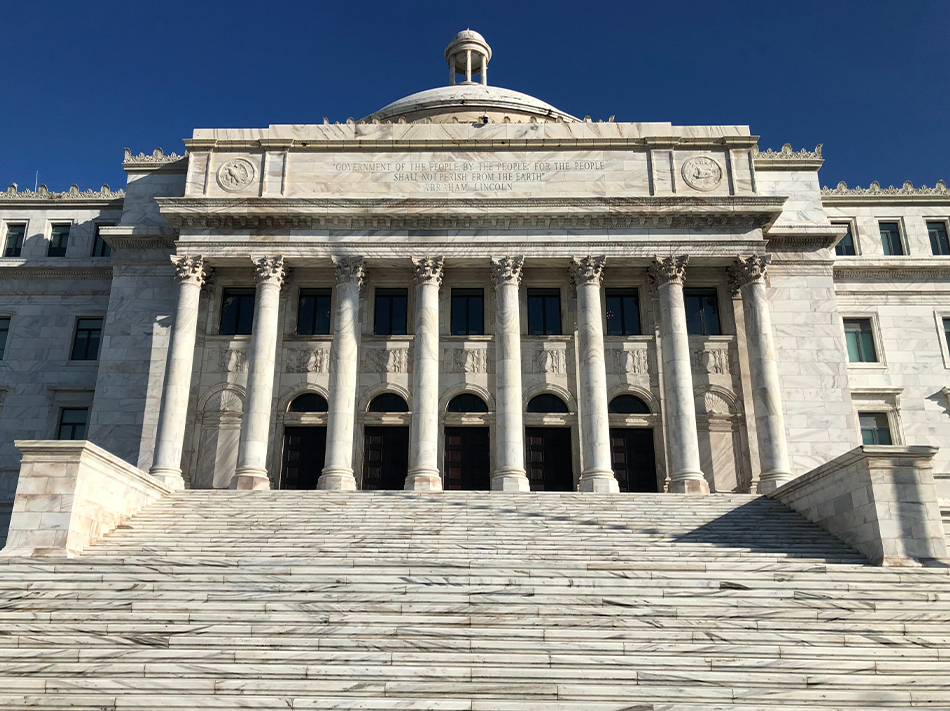 The Puerto Rico Capitol Building is a magnificent Neoclassical Revival Style tower located in the Puerta de Tierra district of San Juan, just outside Old San Juan and overlooking the Atlantic Ocean. It is listed on the United States National Register of Historic Places. Inside, have a guided tour to see the friezes and mosaics.
3. Ponce's Historic City Center
Ponce is a significant city not on the usual tourist route through Puerto Rico, but its ancient city center, with 17th-century buildings and broad plazas, is a treat. The Plaza Las Delicias is an excellent place for visitors to start since it has cafés and park seats for people-watching.
The impressive structures are the red-and-white-striped Old Ponce Fire Station, City Hall, and the considerably more recently erected Cathedral (Catedral Nuestra Señora de la Guadalupe).Ponce is also home to various excellent museums, the most notable of which is the Ponce Museum of Art.
4. Fort San Felipe Del Morro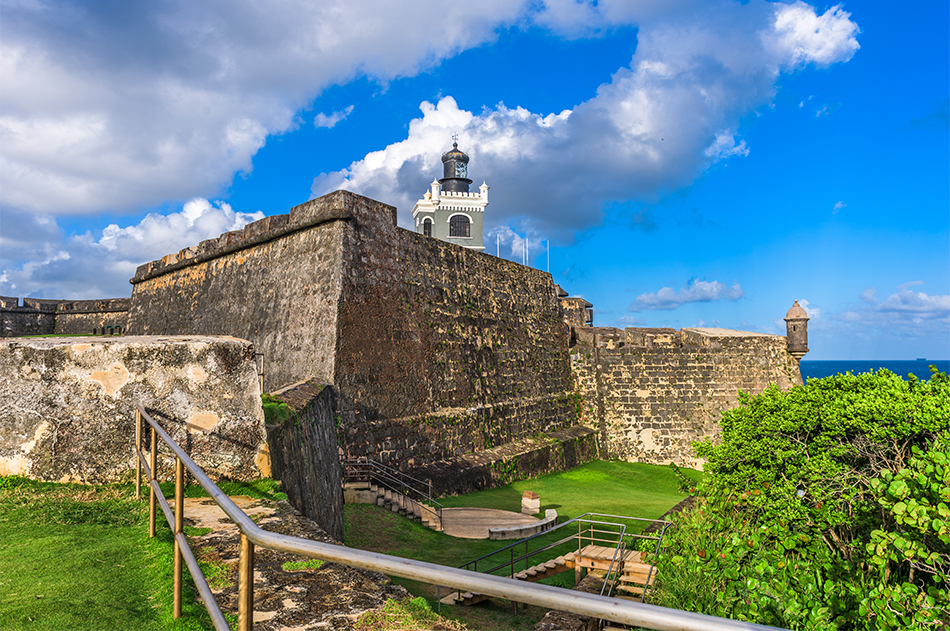 Fort San Felipe Del Morro, often known as El Morro Fort, is San Juan's most popular tourist site. The 16th-century fort, which sits on the edge of a peninsula with a sea view, is one of the largest Spanish forts in the Caribbean. The city core is only a few minutes away on foot.
5. Old San Juan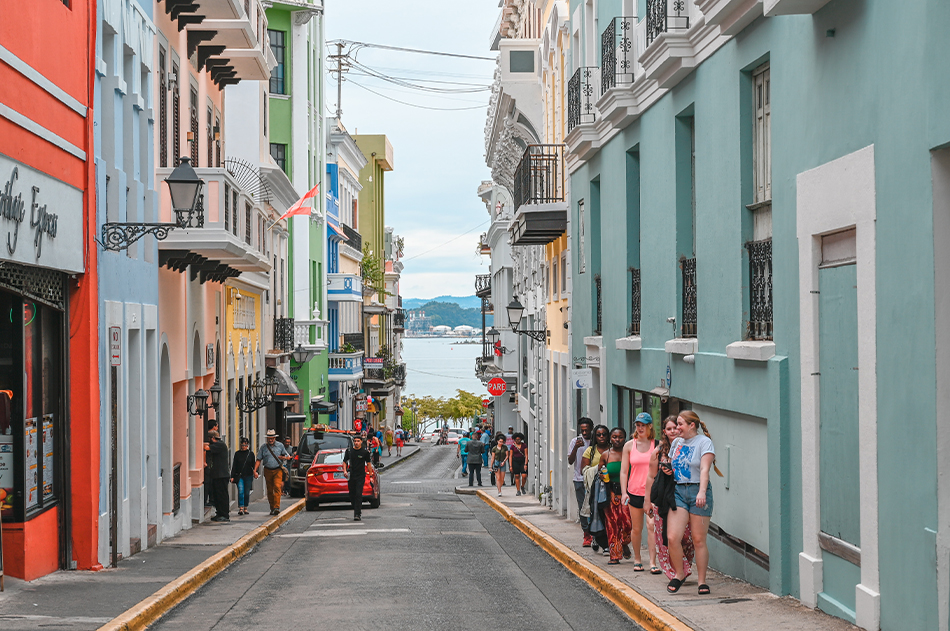 With its restored 16th and 17th-century Spanish colonial houses and cobblestone alleys, the old area of San Juan transports you back in time. The streets of Old San Juan, a UNESCO World Heritage site, are lined with brightly colored residences, restaurants, and shops. You could spend an entire day exploring the streets and sampling the tastiest mofongo meal at an outside eatery.
6. Vieques Island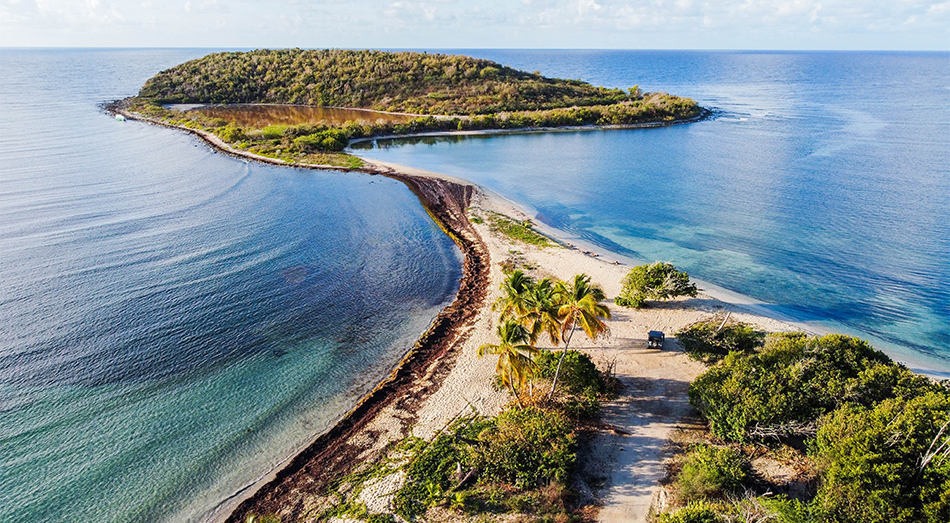 The small island of Vieques, located eight miles from the mainland of Puerto Rico, now thrives on tourism. The main attraction is Mosquito Bay (also known as Bioluminescent Bay), surrounded by beautiful beaches such as Black Sand Beach and Sun Bay Beach.
With its vast expanse of sand, Sun Bay Beach is one of the island's most popular beaches, with plenty of parking and public toilets and showers. It is only eight miles from the mainland of Puerto Rico.
Mosquito Bay occurs on certain nights. When conditions are favorable, the water in the bay glows due to the movement of a high concentration of phosphorescent dinoflagellates. You can witness this natural wonder by joining an after-dark tour in a boat, canoe, or kayak.
7. Condado Beach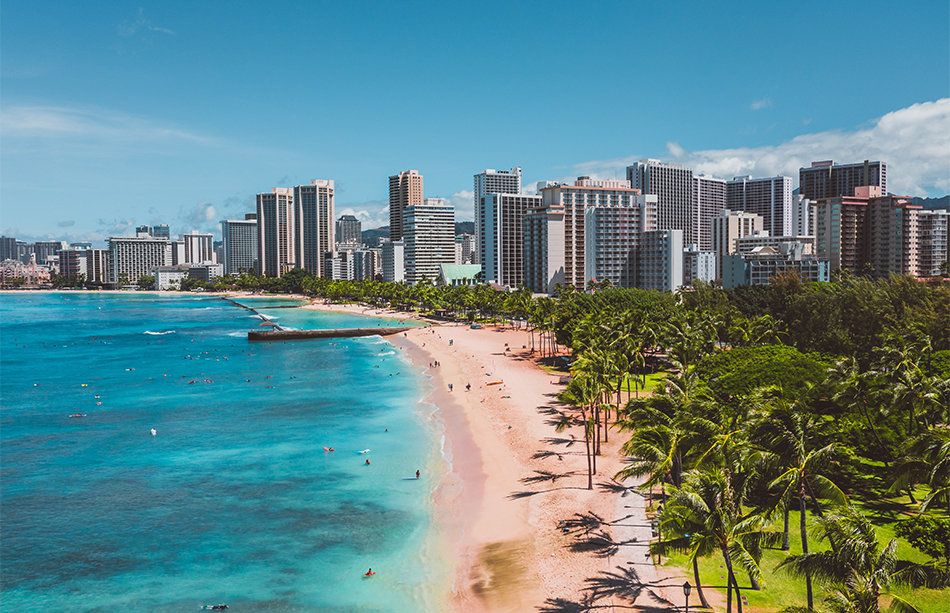 Head to Condado Beach in San Juan's fashionable Condado District for a taste of Miami in Puerto Rico. It's always a scene, with everyone from celebrities to families with minor children to honeymooning couples, and it's lovely for people watching.
Condado's best quality is its closeness to San Juan; a morning spent visiting the ancient city followed by an afternoon at the beach is common.
8. Paseo de la Princesa
The scenic Paseo de la Princesa path winds along the Caribbean coast and features the impressive Raices Fountain and sweeping views of San Juan Bay. Shops, restaurants, artists selling their work, and vendors selling shaved ice and street food line this pedestrian thoroughfare. Though the views are worth the journey, keep an eye out for the adorable feral cats in the area.
9. Cueva Ventana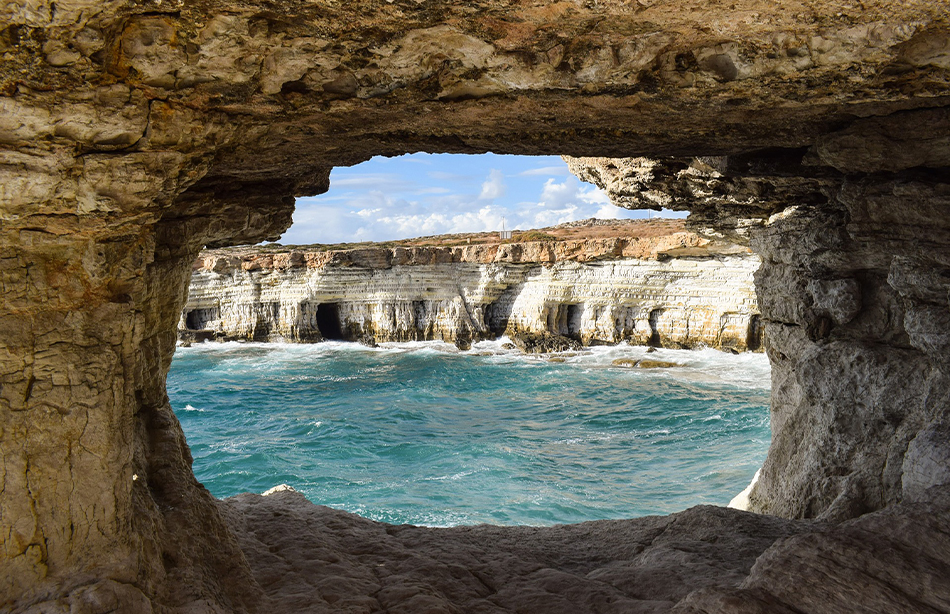 Cueva Ventana, located in Arecibo, about an hour's drive from San Juan, is one of Puerto Rico's most picturesque attractions. Cueva Ventana, which translates to Window Cave, is accessible via a guided climb up the dense jungle. The view will speak for itself once you arrive, where a window-shaped entrance overlooks farmland and vibrant surroundings.
10. El Yunque National Forest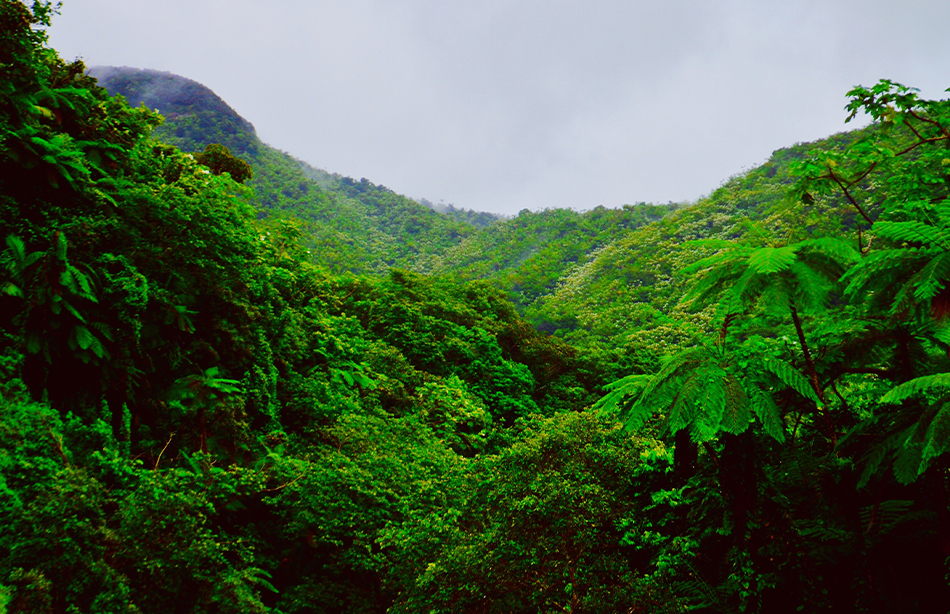 In El Yunque National Forest, interior Puerto Rico, a short drive from San Juan, marked trails lead to Instagram-worthy panoramas of waterfalls and lush landscapes. El Yunque is the National United States Forest System's only tropical rainforest, with various vegetation and wildlife. Hikes to the magnificent La Mina waterfalls, the Mount Britton Observation Tower, and the Elfin (dwarf) woodland are also famous.