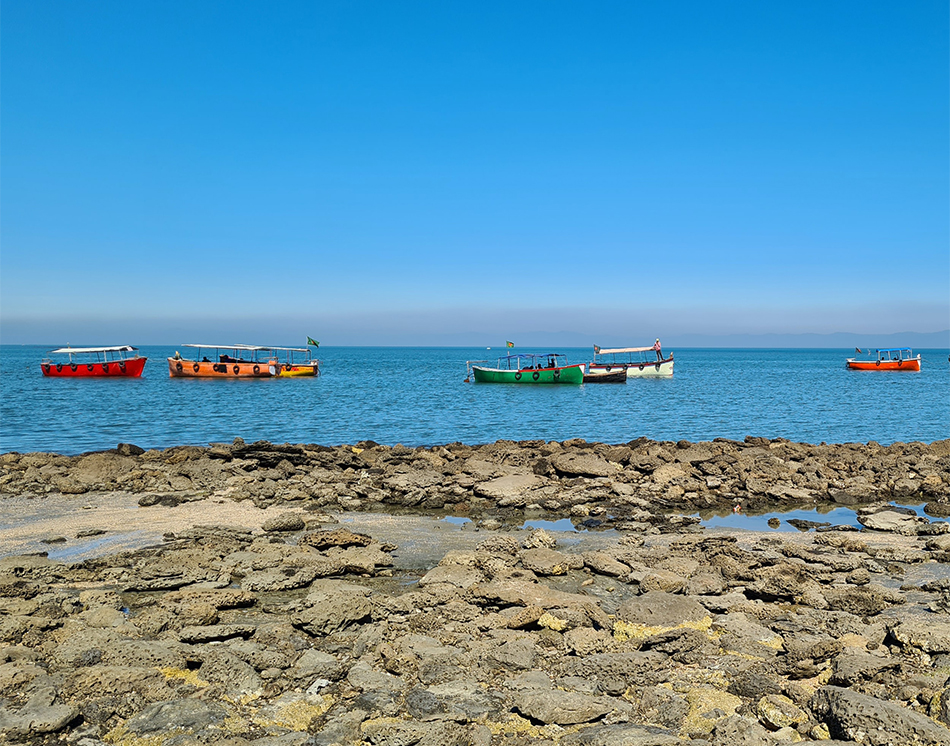 11 Top-Rated Tourist Attractions in the Caribbean
With nearly perfect tropical weather, beautiful beaches, turquoise water, and island breezes, the Caribbean is a popular vacation destination almost all year. Thousands of islands dot the Caribbean Sea, with 13 sovereign states and 17 territories serving as popular tourist destinations, each with its distinct flavor and appeal.
It is simple to visit multiple destinations in the Caribbean on a single trip, whether you are island hopping on an excursion or taking a Caribbean cruise to various islands.
1. the British Virgin Islands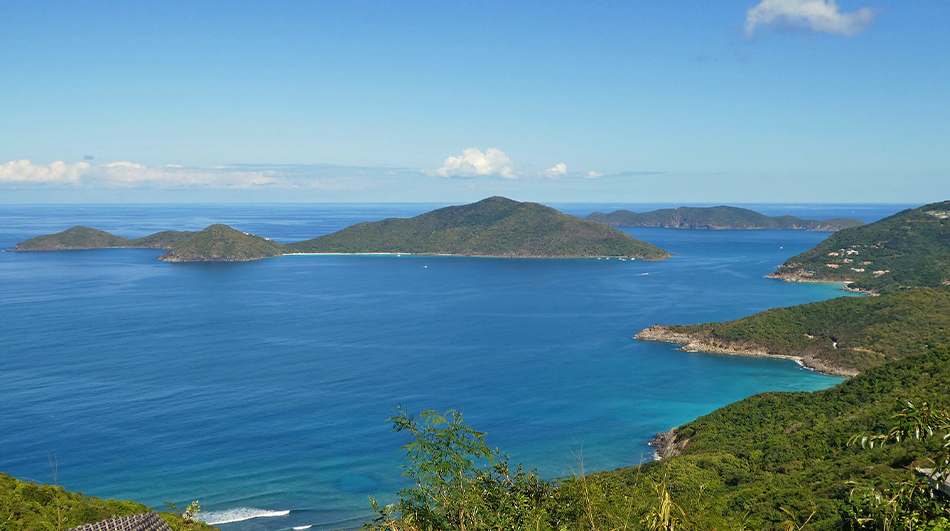 The British Virgin Islands are, without a doubt, one of the best places in the Caribbean to visit. For starters, the BVI comprises 60 islands, so there are plenty of places to explore, reefs to dive, and white-sand beaches to sink your toes into while on vacation.
Beaches are famous in the British Virgin Islands, from the popular family-friendly Cane Garden Bay on Tortola to the quiet and picturesque Deadman's Beach on Peter Island. The clear Caribbean waters that surround the islands are ideal for surfing, diving, snorkeling, sailing, and windsurfing. Numerous excursions are available from the islands, such as dolphin tours and sunset cruises.
2. U.S. Virgin Islands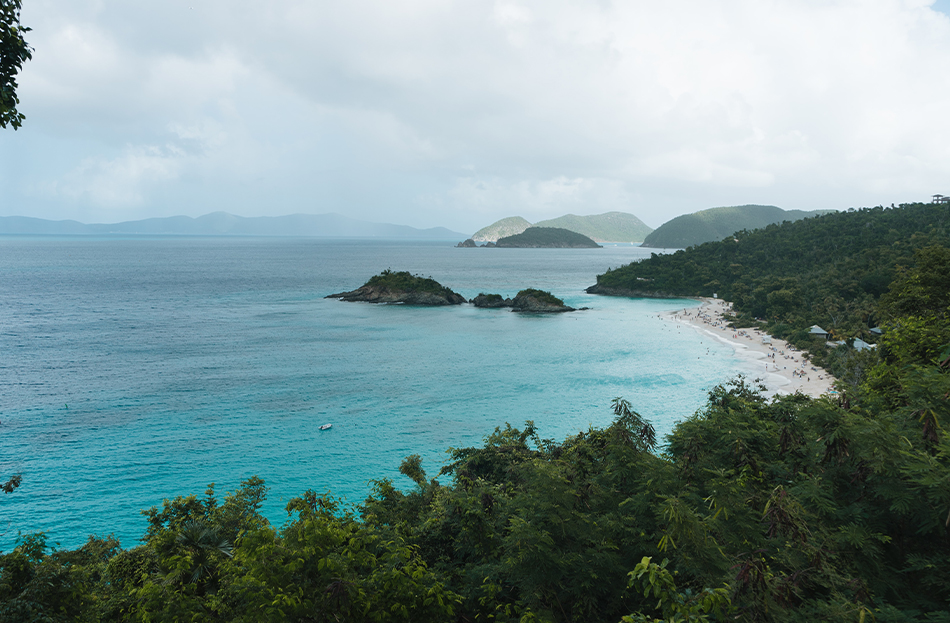 The United States Virgin Islands are popular tourist destinations in the Caribbean because getting there is simple, especially from the United States. The U.S. Virgin Islands comprises three islands: St. Thomas, St. John, and St. Croix. Day trips between the three islands are simple.
St. Croix is the largest island, and its waters are popular with honeymooners and scuba divers. The island is only 22 miles long and has two cities and a vibrant cultural scene filled with artisans and architecture.
St. Thomas has the most diverse visitor population, attracting couples and families to its beaches and cultural city center.
The island of St. John is the smallest and most rustic of the three. Aside from well-known beaches like Trunk Bay, St. John has a lot of natural beauty. Because two-thirds of the island is protected national parkland, you will be able to experience the Caribbean in its most natural state.
3. St. Lucia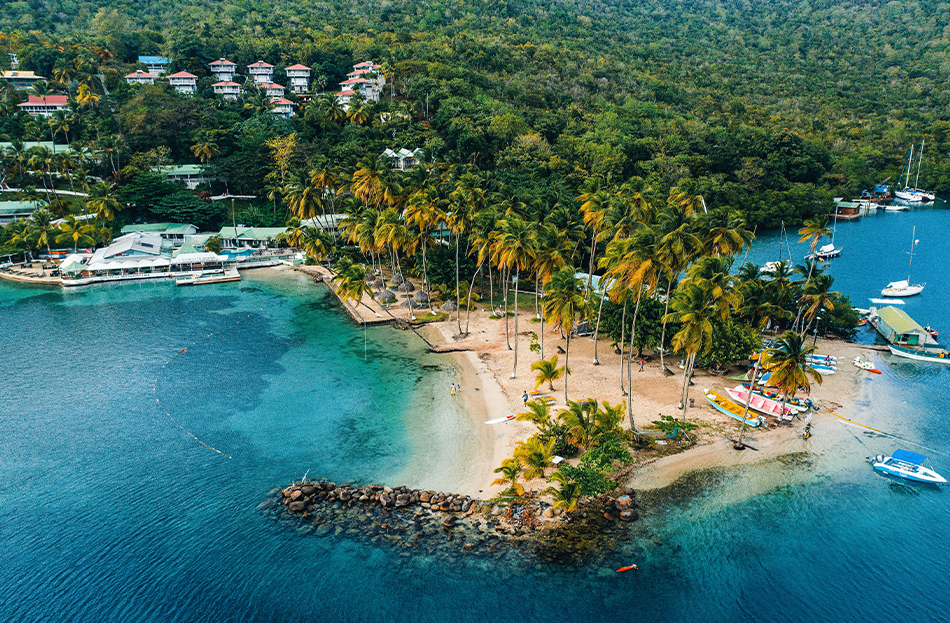 The tropical paradise of St. Lucia is one of the Caribbean's most popular honeymoon destinations, and it's easy to see why. It has many opulent resorts and is as relaxing as exciting for adrenaline junkies. The majority of vacationers spend the majority of their time on clean beaches. Two of the most popular are Anse Des Sables Beach and Plantation Beach.
St. Lucia offers a variety of activities, ranging from ziplining through the rainforest to off-roading. It is a popular destination for diving and snorkeling excursions. The island's natural beauty is peaceful, but it also has nightlife and restaurants in Rodney Bay.
4. The Cayman Islands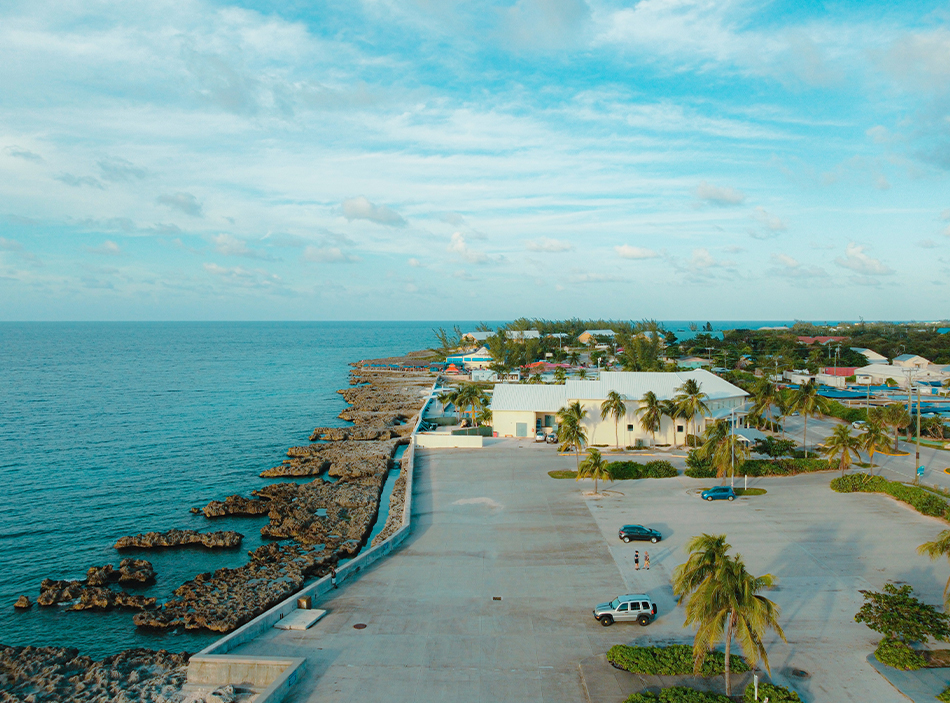 For those looking for epic diving experiences in the Caribbean, the Cayman Islands are a must-see. Grand Cayman, Little Cayman, and Cayman Brac comprise the island chain. The most popular island for vacationers is Grand Cayman, with many popular dive sites, including the Kittiwake Shipwreck and artificial reef.
Grand Cayman is also known for its tranquil Seven Mile Beach, one of the best beaches in the Caribbean, and Stingray City, where visitors can get up close and personal with the massive sea creatures that will eat the food right out of your hand. You can stay at one of Grand Cayman's many resorts and take day trips to the other two islands during your stay.
5. Aruba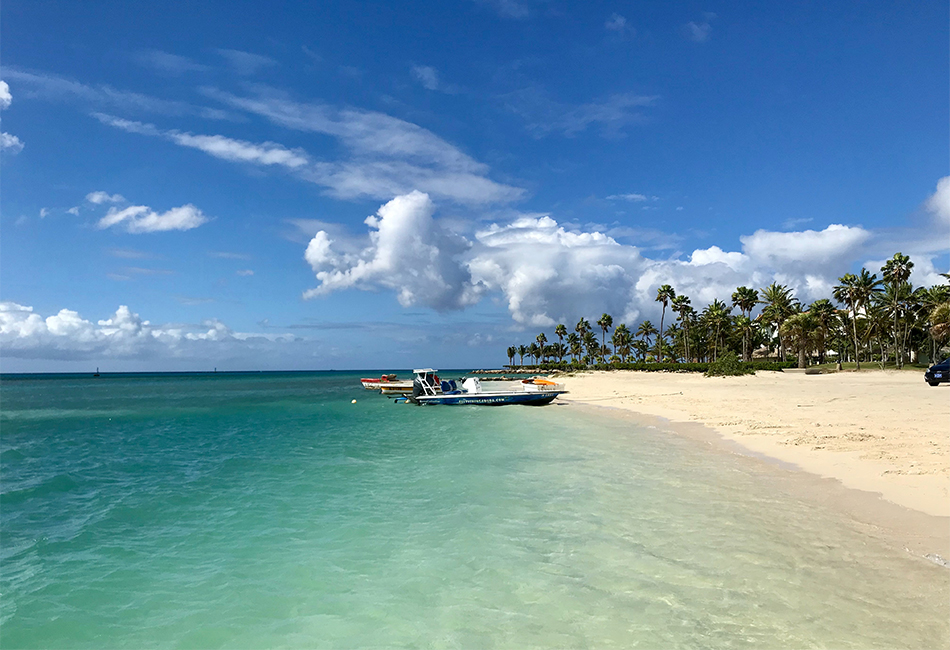 Aruba's crystal-clear waters are ideal for a relaxing island getaway. Aruba is not as well-known as some of the other Caribbean islands, making it one of the best places to visit because you can enjoy the island's beaches and attractions without having to contend with large crowds.
Swimming in the Caribbean waters is the most popular activity in Aruba. Eagle Beach and Palm Beach are two of the island's best beaches.
Aruba is also a popular diving destination. If you are a beginner, you can take a diving lesson at your resort and go diving for the day to explore some of the nearby coral reefs and shipwrecks.
Arikok National Park is a popular non-beach excursion, and the Aruba Ostrich Farm is a fun experience, especially for families.
6. Turks & Caicos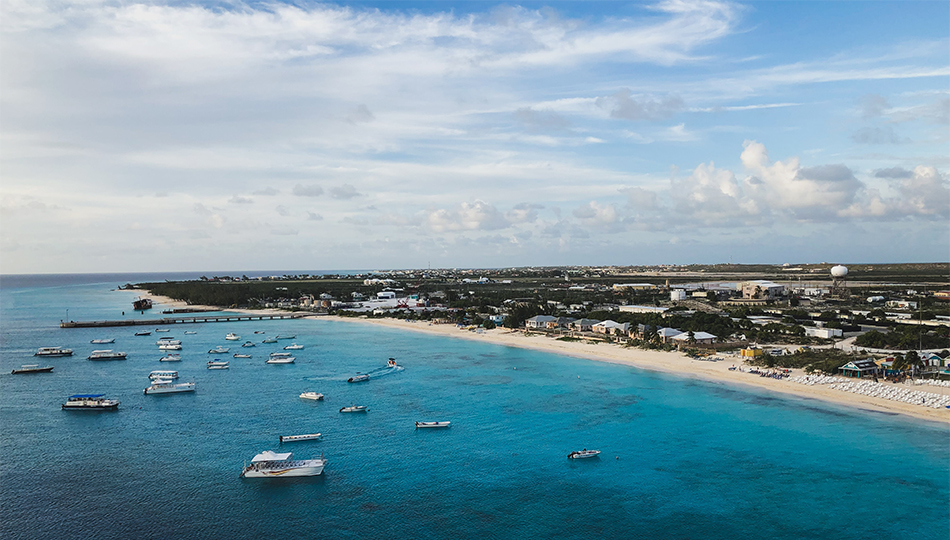 Turks and Caicos were severely damaged by the 2017 hurricane season, but it remains one of the best places to visit in the Caribbean, especially as it rebuilds and seeks to attract tourists. Turks and Caicos comprise 40 islands and small cays.
The only cruise ship port is on Grand Turk. Providenciales, or "Provo," is known for its top-tier luxury resorts and Grace Bay, one of the best beaches in the world.
Diving and snorkeling are popular in the Turks and Caicos, particularly near Bight Reef, with spectacular underwater reefs and fish.
7. Antigua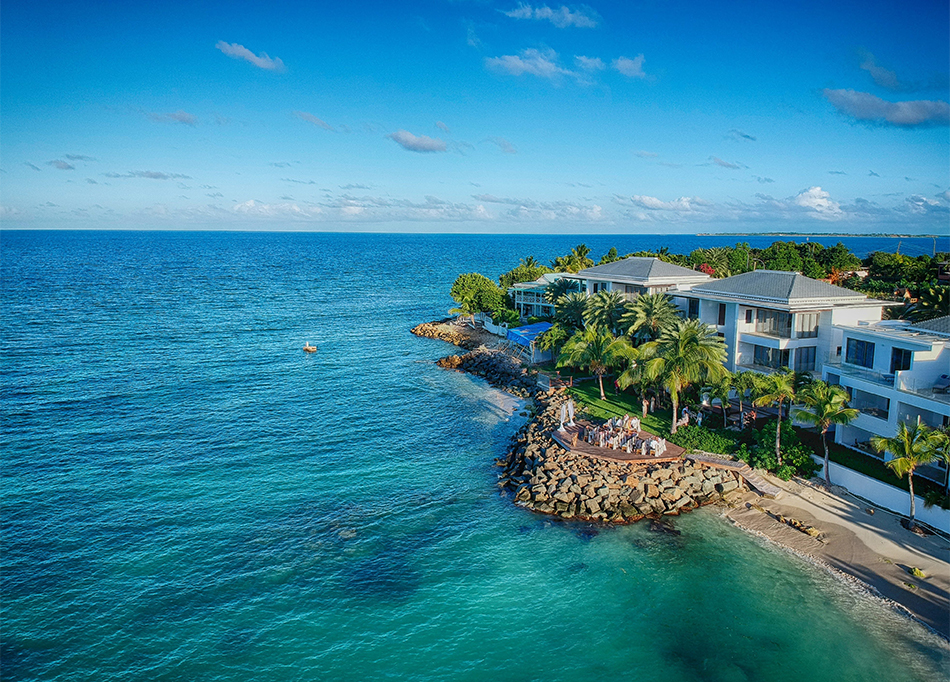 Antigua's main draw is its 365 beaches, ranging from calm, shallow waters ideal for swimming to deep water ideal for snorkeling. Dickenson Bay is one of Antigua's most popular beaches for relaxing. If you're looking for more secluded beaches, Hawksbill Bay's tucked-away sands are ideal for couples and honeymooners.
The main attraction of Antigua is its 365 beaches, which range from calm, shallow waters ideal for swimming to deep water ideal for snorkeling. Dickenson Bay is one of Antigua's most popular relaxing beaches. Hawksbill Bay's tucked-away sands suit couples and honeymooners looking for more secluded beaches.
8. Barbados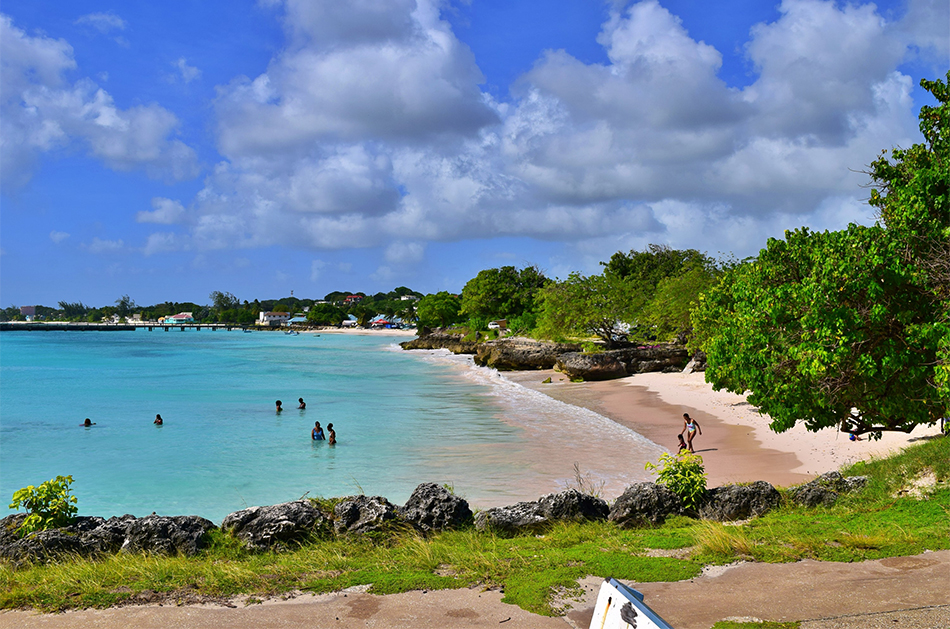 Barbados has a laid-back vibe for a peaceful Caribbean vacation, one of its main draws. Barbados' beaches, such as Bathsheba, Carlisle Bay, and Dover, have pristine white sands where you can spend the day relaxing in between swims in the warm water.
Spend an afternoon in Bridgetown admiring the old architecture while purchasing spices from local street vendors.
Barbados is a fun island to explore, with many tourist attractions and natural landmarks. Harrison's Cave provides an excellent tour of the stalactite and stalagmite formations, and Animal Flower Cave is a sea cave that you can explore on your own. If you enjoy snorkeling, you should book a day trip that takes you to see shipwrecks and swim with sea turtles.
9. Anguilla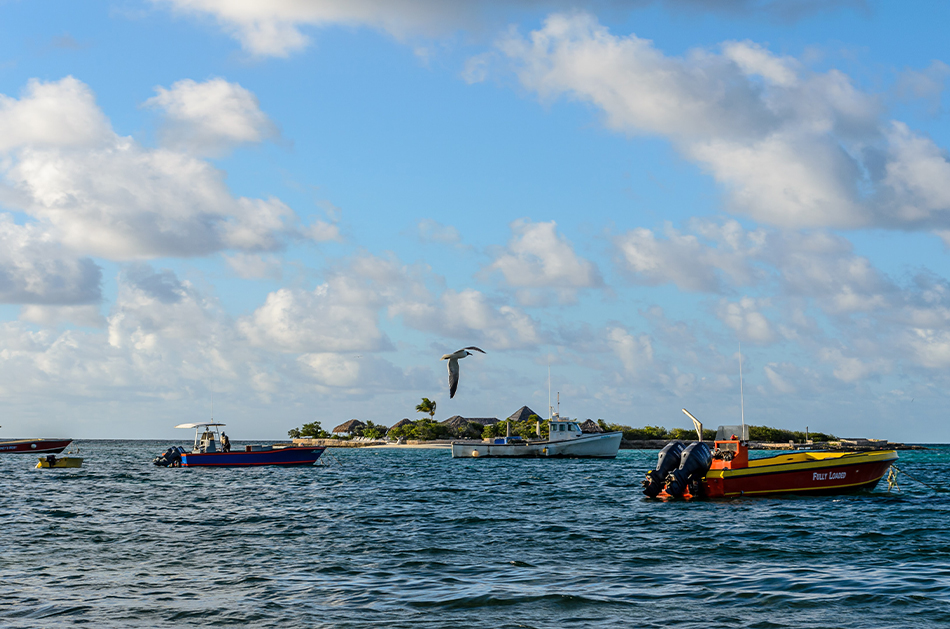 Anguilla provides one of the most authentic Caribbean experiences because cruise ships are not permitted on the island, making it less touristy. Anguilla has small villas on the beach instead of large hotels. If you want to be pampered, some luxury resorts on the island, but Anguilla does not have the overcrowded tourist scene that some other islands do.
Most visitors to Anguilla spend their time on one of the island's more than 30 unspoiled beaches, such as Meads Bay, Shoal Bay East, and Rendezvous Bay. Day trips around the island are famous for snorkeling, diving, and eco-tours.
10. Grenada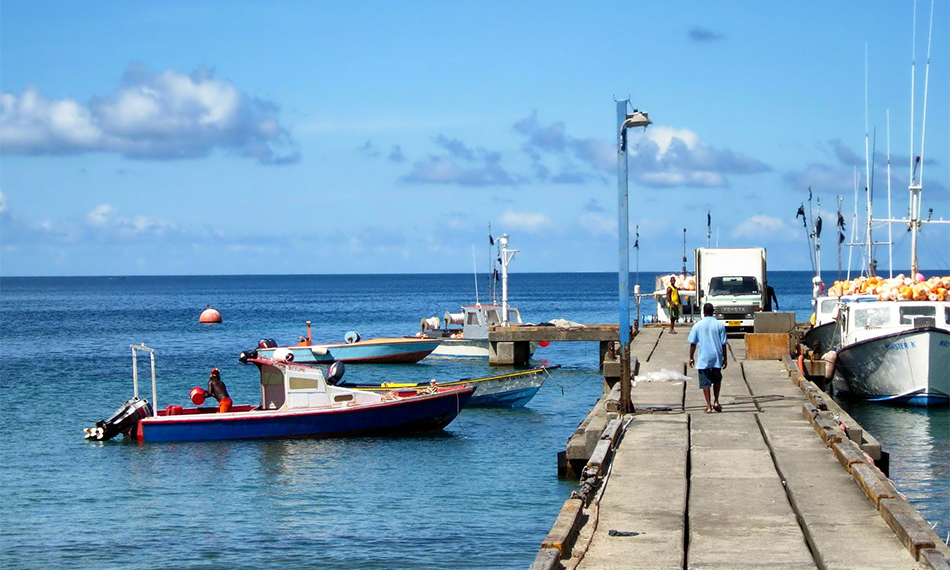 Grenada's allure drive from the experiences you will have on the island rather than the memorable imagery of its beautiful beaches. You can search for shells in the morning and tour one of the island's spice plantations in the afternoon. You'll want to see the colorful harbor and stroll through St. George's beautiful streets.
Grenada has 45 beaches, but the most popular is the two-mile Grand Anse Beach. You can find hiking trails at La Sagesse Nature Center and the Grand Etang National Park. Make time to visit Market Square, one of the island's most popular attractions, where you can buy souvenirs from local vendors.
11. St. Martin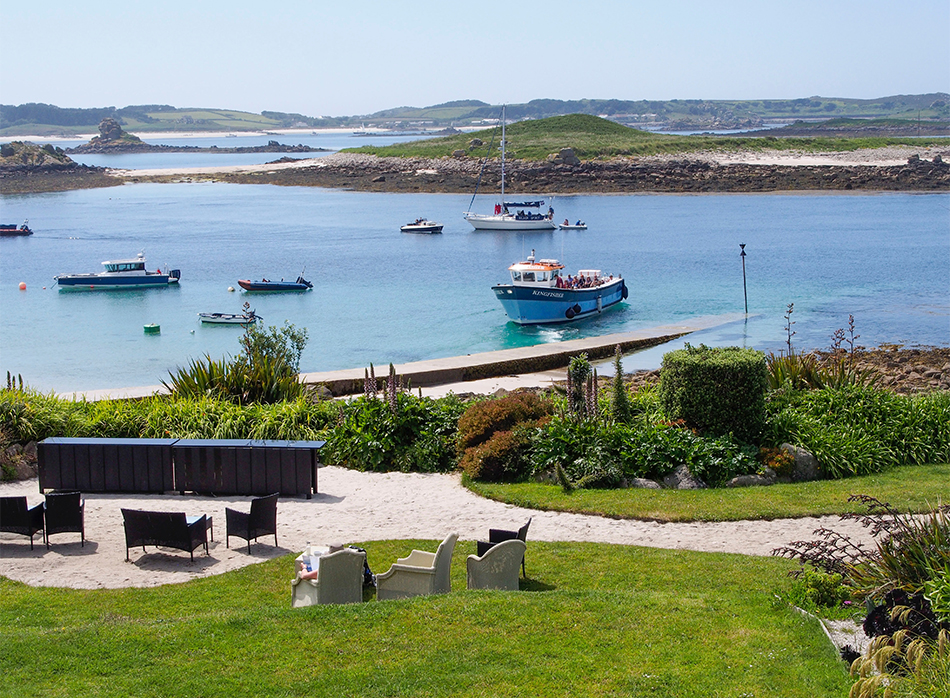 The small island of St. Martin attracts more tourists than other Caribbean islands. Because it is a dual-owned island, one side is French, and the other is Dutch. The beaches are peaceful and plentiful so that you can visit a different one every day of your vacation.
St. Martin offers a variety of non-beach activities, such as ziplining near the Pic du Pardis mountains, snorkeling, and sailing. Day trips to Anguilla from St. Martin are popular and straightforward to arrange. A catamaran tour of the island is also available.