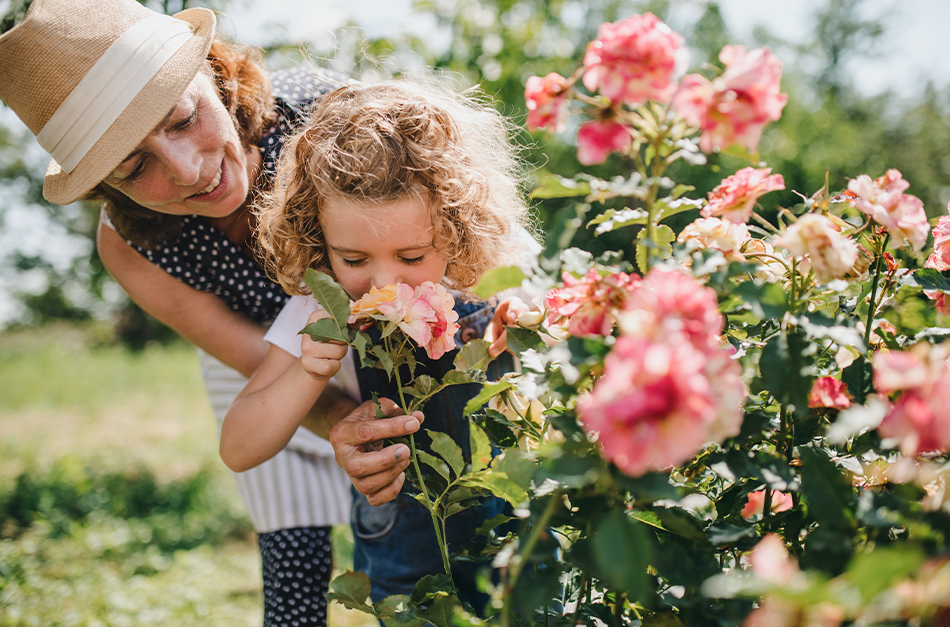 Best Places to See Flowers in San Francisco
Overnight, everything changed.
Flowers of all sizes blossomed over the Bay Area.
By the roadway, by the side of the road.
Yellow rapeseed flowers, pink rapeseed flowers, and white rapeseed flowers
All of this indicates that spring is here!
Here are a few spots where you may appreciate the blooms.
Check to see if there's anywhere you'd like to visit.
Rose Ladder - Berkeley Rose Garden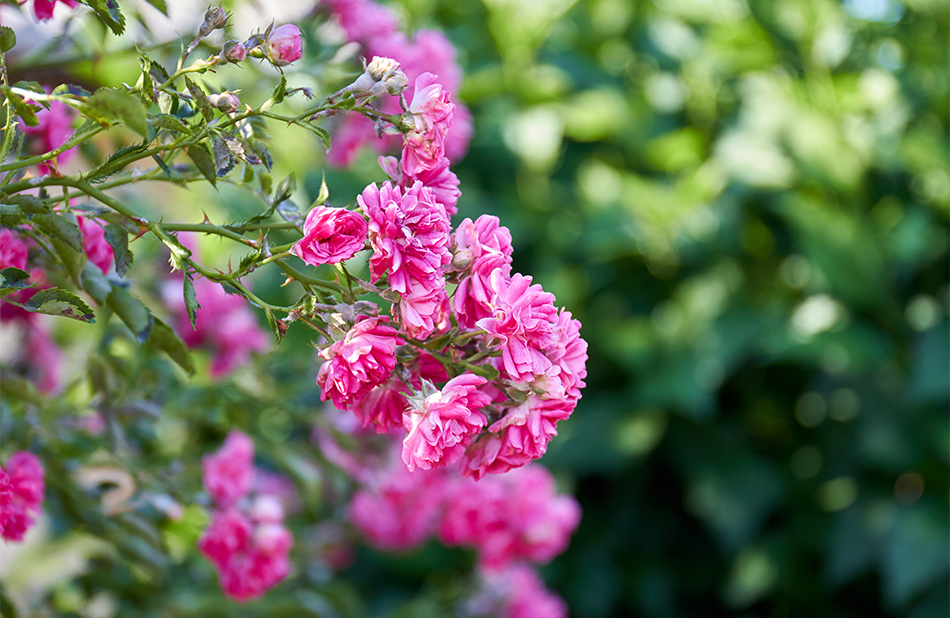 The most crucial component of this garden is the staircase design. Isn't it sweet to stroll up the rose ladder with your favorite person, layer by layer? There are around 3,000 roses grown here, with over 250 different types. You may see the love sentiments from the first rung of the ladder. Many couples may opt to have their wedding photographs taken and ceremonies held here. There is also a glimpse of San Francisco Bay and the Golden Gate Bridge in addition to the roses. Late April to early June is the best time to see the blooms.
Address: Northeast Berkeley, 1200 Euclid Avenue, across from Codornices Park
Facing the sea, spring blossoms - Lovers Point Park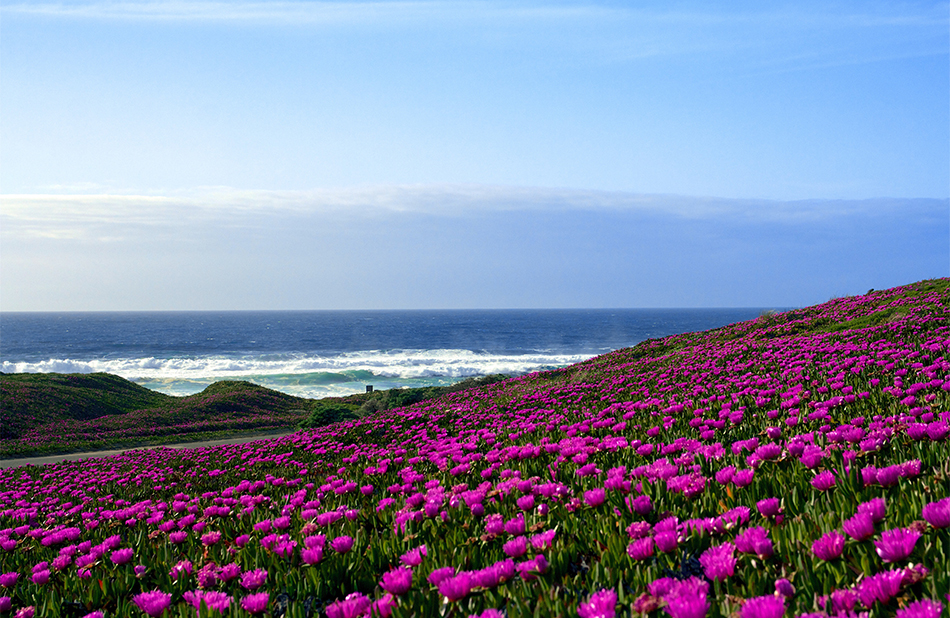 Consider how lovely it would be if your lover proclaimed his love for you or your lucky best friend amid this sea of pink and purple flowers. This park is located in the bay along Highway 1 and is known as "Lovers Point Park" in Chinese. There is a flower sea beneath your feet and the sea in front of you amid the park, which is an actual "facing the sea, spring flowers" experience. The pink and purple blossoms are known as ice plants, and they have a Chinese name that means "ice leaf sunflower."Best time to see the flowers: March-May, but sometimes they bloom in March.
Address: 630 Ocean View Blvd, Pacific Grove, CA 93950.
A flower-obsessed landowner - Filoli Garden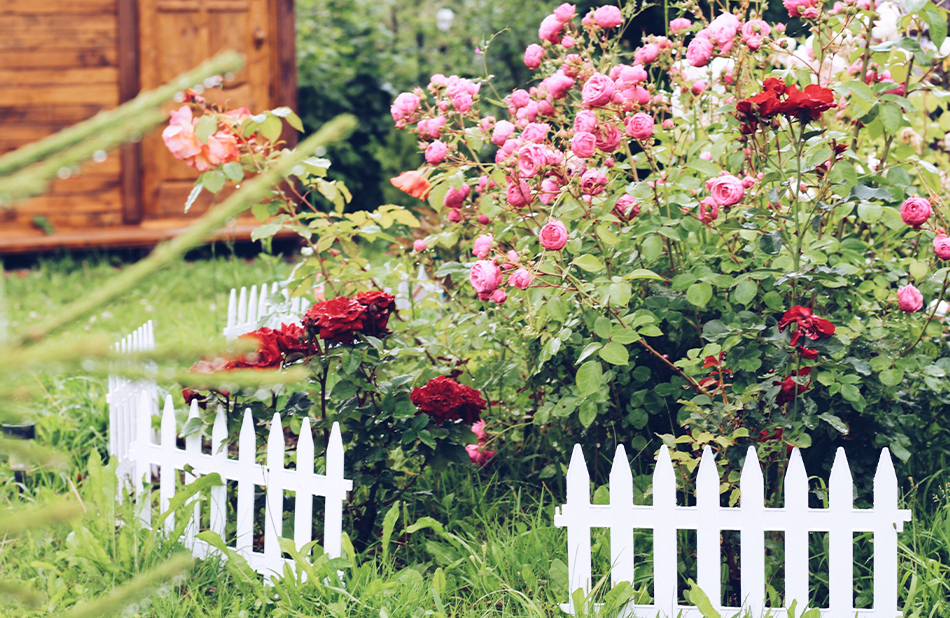 Filoli is a well-known manor home in Woodside, and many visitors flock to see it due to its "exquisite" architecture and floral decoration. The name "Filoli" originates from the motto of the estate's original owner, Mr. Bourn: "Fight for a just cause; Love your fellow man; Live a decent life." Each phrase's initial two letters were changed into "Filoli." Mrs. Roth is a flower enthusiast, and flowers bloom all year, although February through April is the most abundant. Camellias, magnolias, plumeria, impatiens, daphne, forsythia, papaya, rosemary, primroses, iron chopsticks, lucerne, daffodils, forsythia, Dutch hyacinths, dogwood, tulips, primroses, lucerne, daffodils, forsythia, Dutch hyacinths, dogwood, too.
Address:86 Canada Road, Woodside, California 94062
It has a lot of twists and flowers-Lombard Street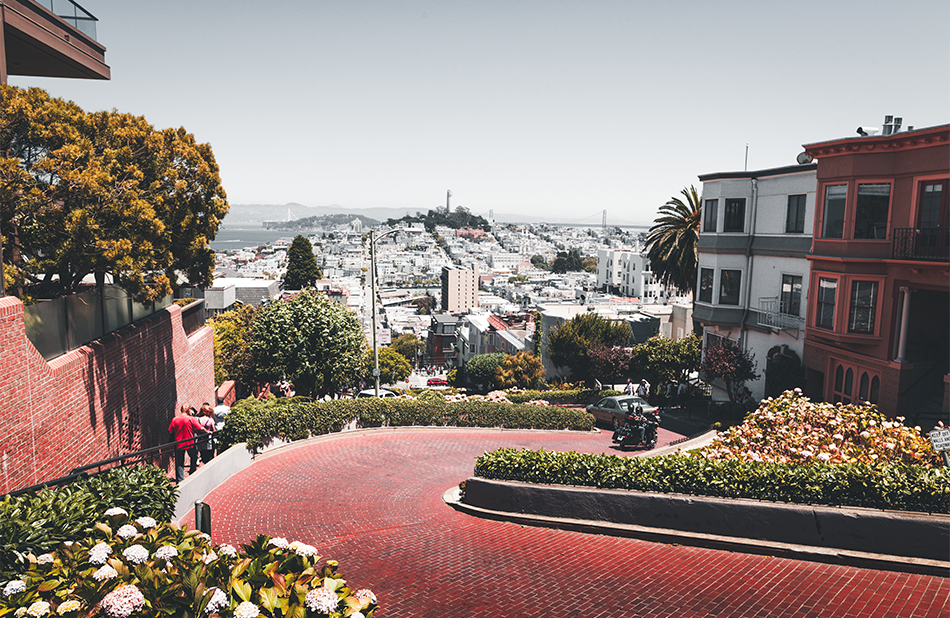 The most twisting route in the United States is Lombard Street. It is a popular tourist destination in San Francisco for its odd curves and its vibrant flowers. Residents have planted trees and flowers in front of their doors to bring beauty to the street and prevent traffic accidents. Best season to appreciate flowers: March - end of April.
Address: 94133 Lombard Street, San Francisco, CA
Enjoying flowers - The San Francisco Botanical Garden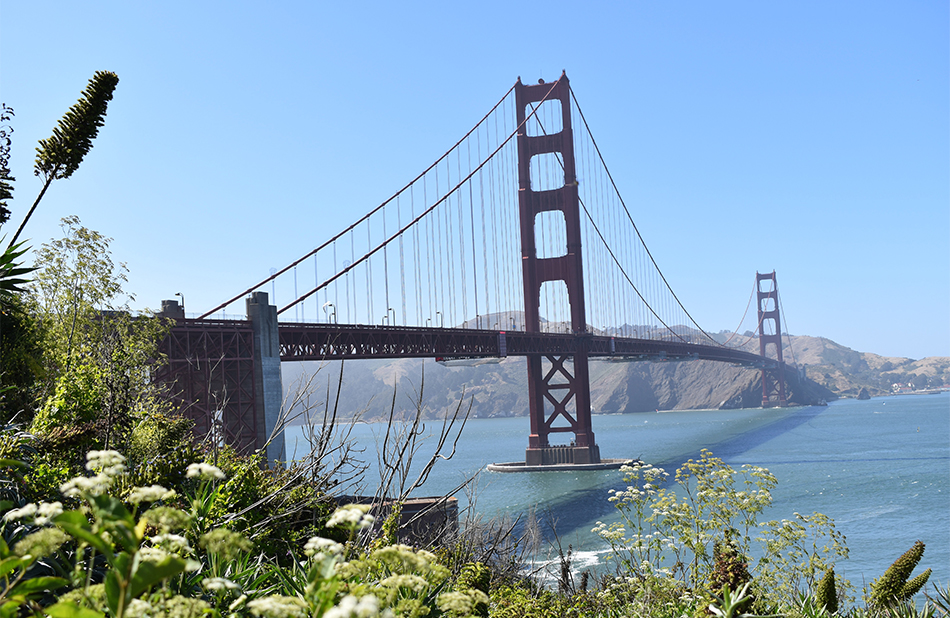 The San Francisco Botanical Garden is ideal for families, while the flower viewing sites indicated above are more appropriate for friends and lovers. There are no trails, and the park is suitable for youngsters and the elderly. Each flower also comes with a scientific introduction so that youngsters may learn more about it while having fun. During February and March, 100 magnolia trees will blossom simultaneously! February-March is the best season to see flowers.
Address: San Francisco, CA 94122, 1199 9th Avenue
Napa wine Valley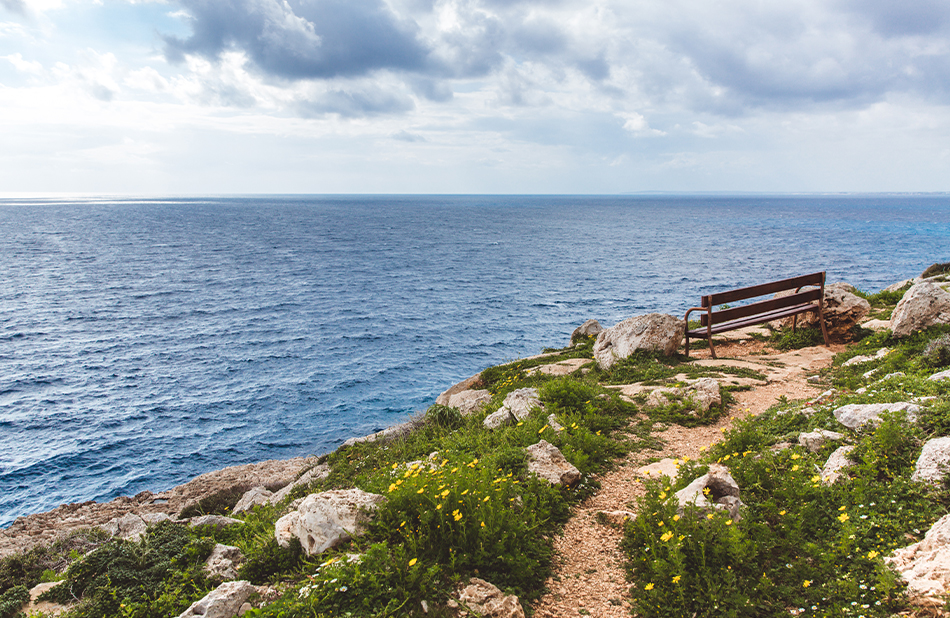 For Bay Area friends, the Napa wine region is like a backyard, with infinite beauty to enjoy all year. In the spring, Napa is awash in color, with brilliant yellow rape flowers blooming in the vineyards and beautiful wildflowers like loosestrife, lentil, and lupine blooming in the wild as well as a variety of winery gardens to explore. However, for a more natural experience, the route from Napa 92 to St. Helena is lined by a massive sea of rape flowers, and it is the perfect area to catch a taste of spring among the grapes.
Address: Calistoga, CA 94515, 3801 St Helena Highway
Coyote Hill Regional Park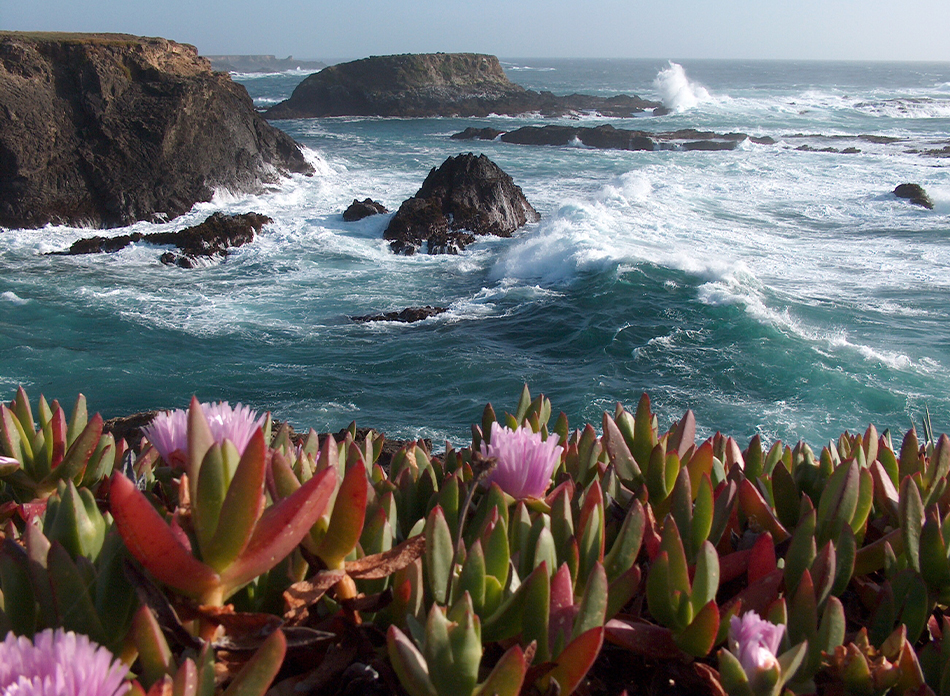 Coyote Hills Regional Park is a great place to see canola in the East Bay, and it's full of canola flowers and reeds, trails, flower meadows, wooden bridges, cranes, and other birds. Standing on the hillside, you can also see the whole bay area from afar.
Address: 8000 Patterson Ranch Road, Fremont, CA 94555
Lupine blooms along the water's edge - Lake Folsom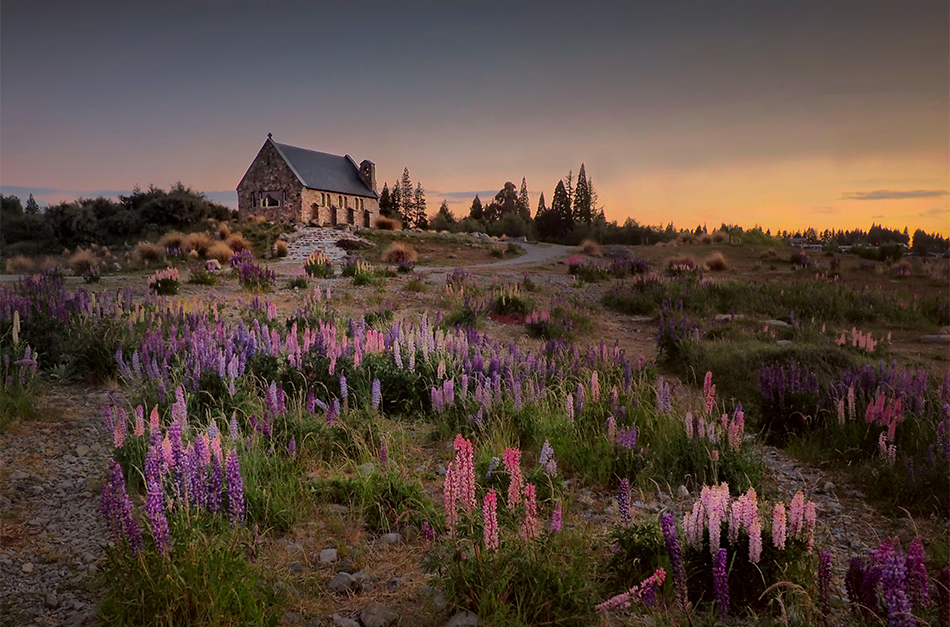 Folsom Lake is a popular destination for hikers, but it's also popular with photographers. The lake is covered with blue and purple lupine flowers that wave in the breeze in the spring, making it a lovely location to visit. Various activities add to your flower-viewing excursions, such as parachute leaping and water cycling. The best time to observe the blooms is in the spring when they bloom for three to five months.
Address: 7806 Folsom Auburn Road, Folsom, CA 95630