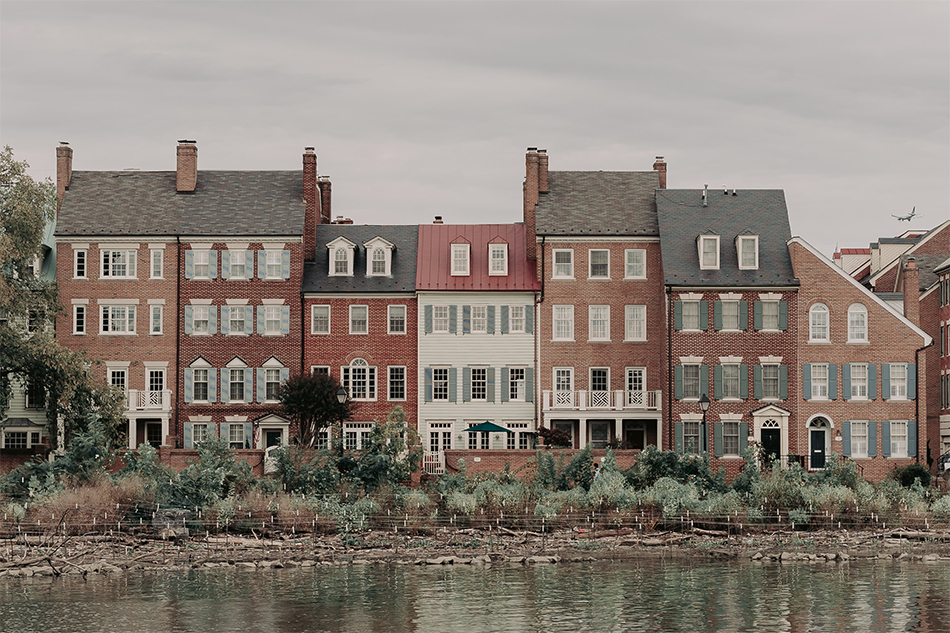 12 Best Things to do During Spring Break in Alexandria, Virginia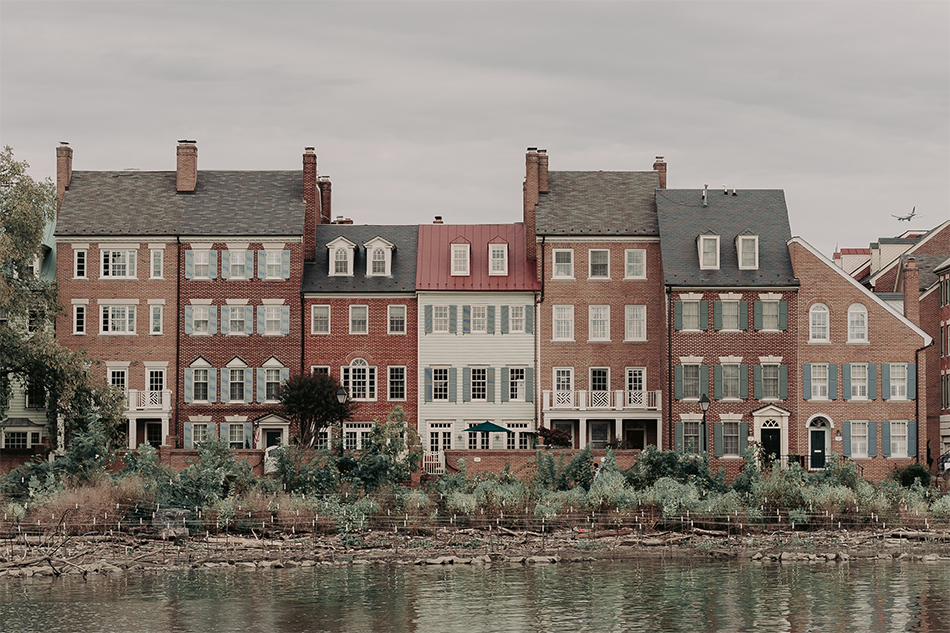 It's no wonder that Alexandria, Virginia, has become one of my favorite weekend escapes, with its American origins and European flare. It feels worlds away while only a few miles from Washington, DC, and has an independent streak that inspires the creative minds behind the art galleries, shops, and chef-driven restaurants called Old Townhome. Whether you're searching for a family trip to learn about Alexandria's revolutionary beginnings or a romantic getaway with your boyfriend, you'll enjoy your time in this picturesque riverbank city.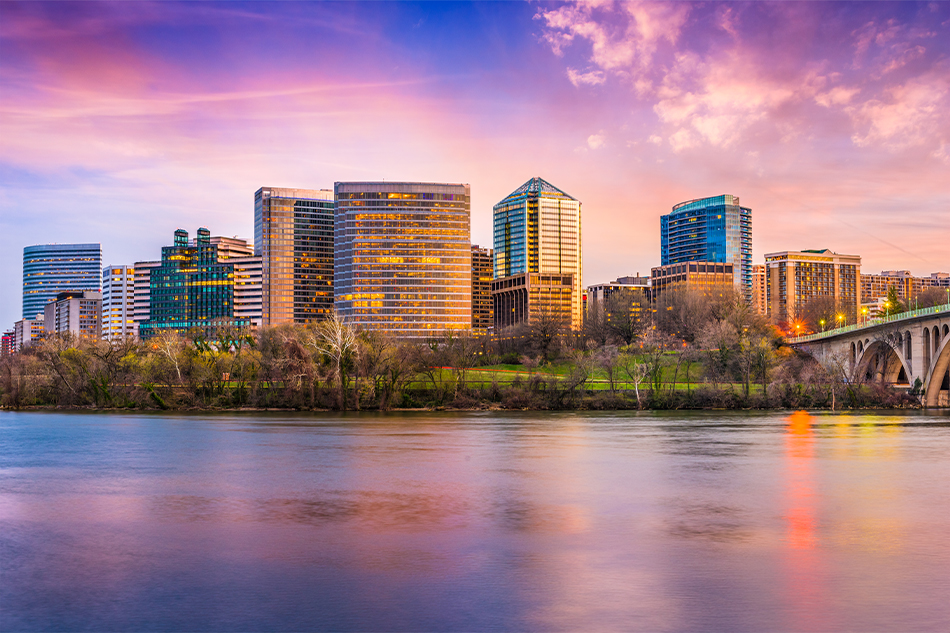 1. Visit George Washington Masonic National Memorial
This memorial to George Washington is modeled after the ancient Lighthouse of Alexandria in Egypt. The monument stands 333 feet tall at the top of Shooter's Hill.
The memorial has nine floors, including the Memorial Hall, Memorial Theater, and several floors of exhibits dedicated to freemasonry, George Washington, a memorial library, and ancient Egyptian and Hebraic architectural styles.
2. Explore the Mt. Vernon
Mt. Vernon is a must-see in Alexandria, not only for its historical significance but also for its beautiful grounds and view. Mt. Vernon was George Washington's home, and it had been in his family for generations.
The tour can begin at the main house, which has been restored to look like it did during colonial times. Many original items, such as furniture, gifts, and even President Washington's deathbed, can still be seen.
Other buildings to see include a museum about George Washington's life and presidency and enslaved person quarters near the house.
Rent a bike from DC Bike and Roll and explore the Mount Vernon Trail
3. Visit Gadsby's Tavern Museum
Tour and eat at the Gadsby's Tavern frequented by George Washington and Thomas Jefferson. The Tavern first opened in 1785, then the City Tavern and Hotel in 1792. This two-building complex is now a museum with daily tours to learn about life in colonial times.
4. Stroll down the King Street Mile
Take a stroll through the mile-long red-brick sidewalk lined with independent boutiques and unique restaurants.
5. Mt. Vernon Trail and Dora Kelley Nature Park
The Mt. Vernon Trail is an 18-mile paved walking and biking path alongside the George Washington Memorial Parkway and the Potomac River.
It runs from the northern trailhead near Theodore Roosevelt Island down past the airport, through Old Town Alexandria, and south along the river to the Mt. Vernon estate.
This trail provides an excellent opportunity to get fresh air while admiring the Washington, D.C. skyline and the Potomac River.
If you want to do something a little less urban, go for a walk through the woods at Dora Kelley Nature Park. This 50-acre forested park is a natural haven tucked away from the city.
6. Hang out at Alexandria Farmers' Market
Begin your Saturday morning like a local by purchasing fresh farm produce from the Old Town Farmer's Market, one of the country's oldest farmers' markets. George Washington himself sent crops from Mt. Vernon to sell at this market.
There are many things to discover at this market, whether you want to buy souvenirs, food, or stroll around looking at the various items on offer.
7. Explore Civil War-era medicine at Stabler-Leadbeater Apothecary Museum
This apothecary shop was founded in 1792 by pharmacist Edward Stabler and operated as a family business until 1933. Among the famous customers have been George and Martha Washington and Robert E. Lee.
It was converted into a museum after it closed for operation. You can see many original items and ingredients used by the family for more than 140 years and learn about the real-life uses of these medicines.
8. Interact with artists at Torpedo Factory Art Center
In 1974, an old naval ammunition factory was remodeled into an art center, which now houses 82 artists' studios, seven galleries, two workshop spaces, and the Alexandria Archaeology Museum.
All art spaces are open to the public, and you are welcome to walk around the building, talk to the artists as they create their masterpieces.
9. Tour Carlyle House
At one time, this historic Georgian-style mansion was the epicenter of Alexandria's political and social life. After the house finished in 1753, wealthy British merchant John Carlyle and his family moved in.
The mansion has been restored and is now open for tours to the public. The house also has a lovely garden kept in the style that it had when the Carlyles owned it.
10. Take a Boat Cruise in Alexandria
Enjoy seeing Washington, D.C. from a different angle... on the river! Take a trip down the Potomac to see the sites differently.
A taxi boat from Alexandria to Washington, D.C., a pirate cruise, a sunset cruise, an Mt. Vernon cruise, and a landmarks tour ship are among the cruise possibilities.
11. Visit the Alexandria Black History Museum
This museum is housed in the city's first segregated library. It chronicles the local and national history and African American culture and contributions.
You can explore Alexandria's rich African-American heritage here. The museum also runs the Alexandria African American Heritage Park and a cemetery.
12. Find a Delectable Restaurant
There are so many fantastic restaurants in Alexandria that picking just a few is difficult.
At Fontaine Caffe, you can lounge over European-style crepes.At Taverna Cretekou, you can taste Greek cuisine, family-run for nearly 50 years.
In a taqueria called Don Taco, you may enjoy 14 different types of tacos, as well as empanadas, churros, tortilla soup, and ceviche.
Nicecream, using local milk and fresh ingredients, your ice cream is made to order and frozen on the spot using liquid nitrogen.
Del Ray Pizzeria is one of the best places to go for delicious pizza, sandwiches, and salads, with many of the ingredients are grown next to the patio in the vegetable garden.
Hen Quarter is a cafe that serves chicken and waffles, hushpuppies, shrimp, and collard greens, among other Southern comfort foods.