10 Best Places to Visit in Washington State
Washington's central city, Seattle, is the most well-known, but the state's neighboring cities also have beautiful surroundings. You may go on a trek up a waterfall, gaze out over snow-capped mountains from afar, or spend a day on a seashore island - Washington has it all. When planning your next trip, refer to this list of the most significant sites to visit in Washington State.
1. Columbia River Gorge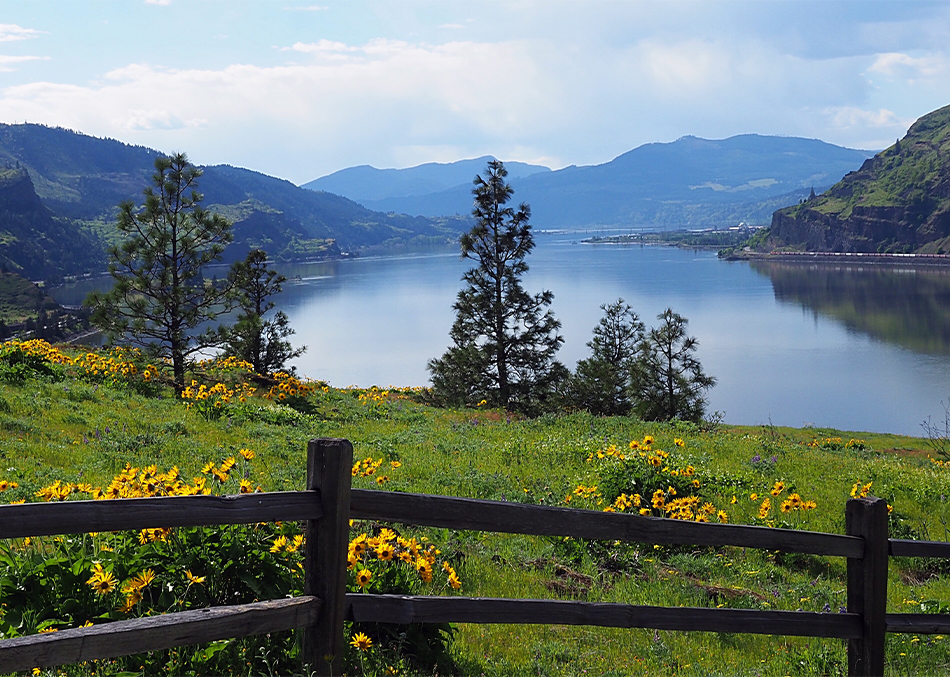 The Columbia River Gorge is located south of the Rattlesnake Hills, in the center of the Columbia River Plateau. The gorge passes through the Cascade Mountains, defining the state line between Washington and Oregon, and offers breathtaking views from above. Multnomah Falls, which flow directly into the gorge at one point, dramatically adds to the natural grandeur of this location.
Driving down State Route 14 from the Washington side is one of the most significant ways to see the Columbia River Gorge, pausing at the numerous picturesque vantage spots for photography.
2. Lake Chelan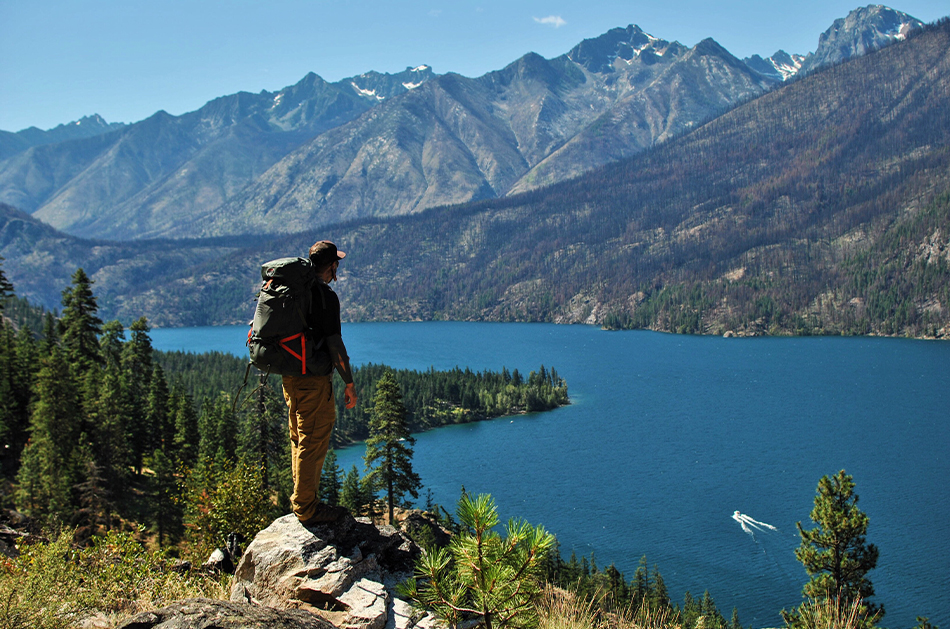 Lake Chelan, located at the base of Washington's North Cascades Mountain Range, is a popular destination in the Pacific Northwest for sightseeing, outdoor activities, and wine sampling. The region's vineyards are a big draw, and you can spend a day sipping and exploring at destinations like Vin du Lac Winery, Karma Vineyards, and Mellisoni Vineyards.
3. Spokane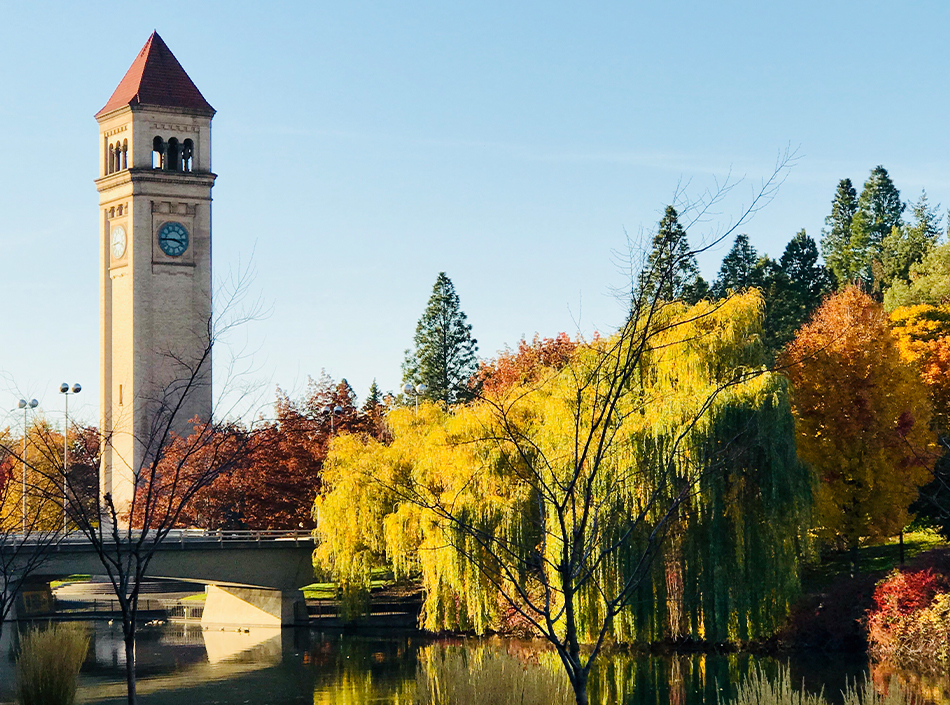 Spokane is Washington's second-largest city behind Seattle and is located near the Idaho border in the state's eastern region. In Spokane, you may stroll along the banks of the gorgeous Spokane River and explore Riverfront Park, which hosted the 1974 World's Fair.
The John A. Finch Arboretum, the Northwest Museum of Arts and Culture, and Spokane Falls are among the city's prominent attractions. You could also want to visit one of Spokane's famous golf courses or go on a tasting tour of one of the city's numerous breweries, which have sprung up in recent years.
4. Snoqualmie Falls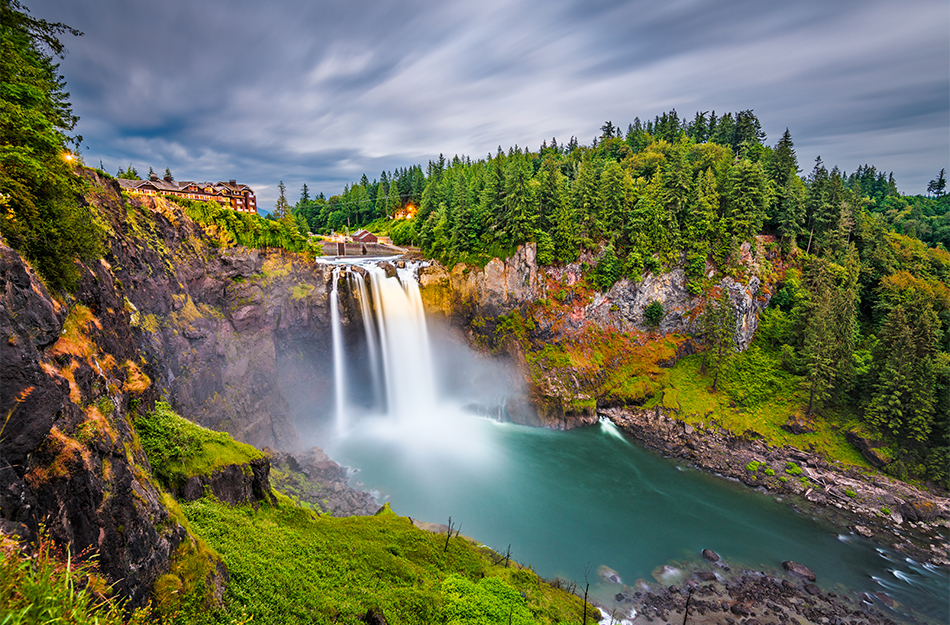 Snoqualmie Falls, one of Washington's most prominent attractions, is located between Snoqualmie and Fowl City towns. The falls' quick flow makes it a spectacular and memorable destination to visit, as well as a favorite photography location in the Pacific Northwest. Short hiking routes around Snoqualmie Falls, allowing tourists to take in the massive trees and rich flora while watching the falls' waves. There is also a huge tourist center and gift shop to buy food or souvenirs to commemorate your stay.
5. North Cascades National Park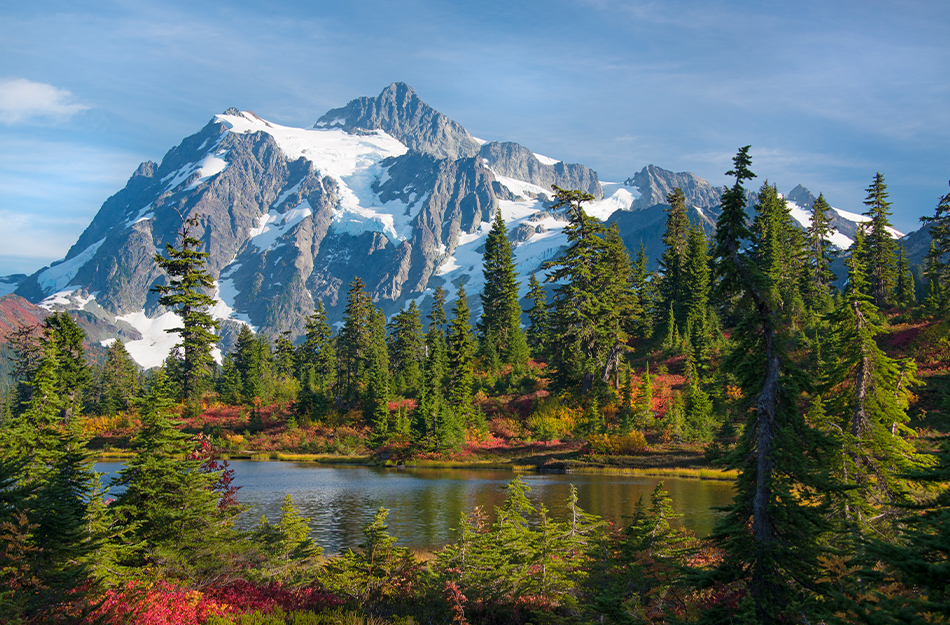 The North Cascades National Park in Washington is home to more than half of all the glaciers in the continental United States. The park is also home to various species, including grizzly bears, gray wolves, and lynx, among others.
Hike or drive to Mount Baker, a volcano in the North Cascades, for an unrivaled perspective of Mt. Shuksan, probably North America's most photographed peak. You may do alpine climbing and backcountry camping within the national park, but you can also go on shorter day hikes and mountain bike paths throughout the summer.
6. San Juan Islands
The San Juan Islands are located north of Puget Sound, near British Columbia. Despite their closeness to Canada, they are part of the United States, specifically Washington State. The San Juan Islands are a welcoming refuge and a welcome respite from the stresses of everyday life, with a diverse range of outdoor activities set against a gorgeous backdrop.
You may go ocean kayaking, go on excursions to see Orca Whales in their native habitats, eat fresh seafood, or stroll around the San Juan Island National Historical Park. Friday Harbor and Roche Harbor are the two main destinations for dining, shopping, sightseeing, commercial flights, boat arrivals, and museums.
7. Olympic National Park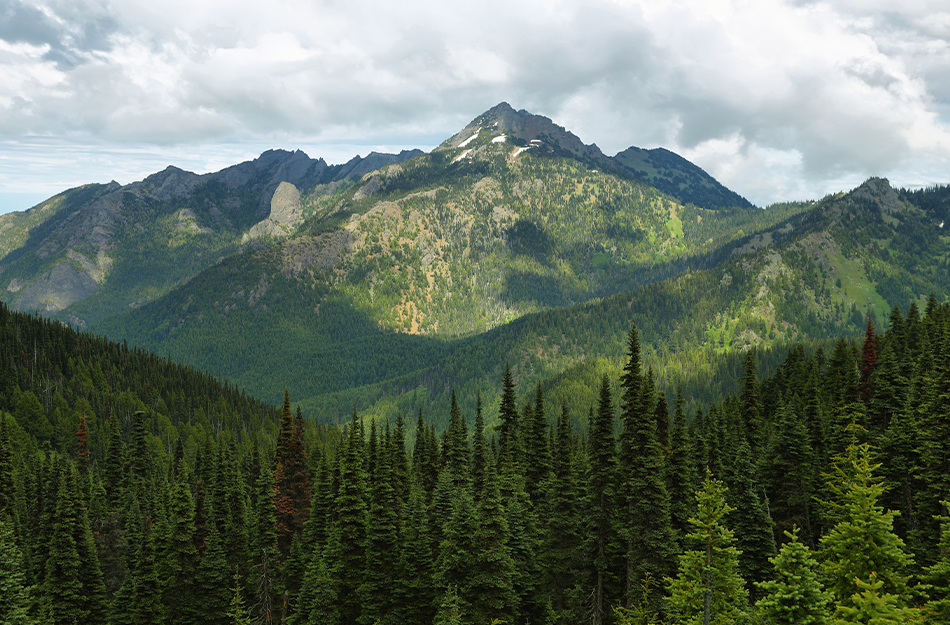 The Olympic National Park is a great place to visit if you want to experience a beautiful green rain forest and a craggy mountain range all in one place. The Hoh Rain Forest, where you may observe herds of elk wandering the landscape or go on a challenging walk to the peak of Mt. Olympus, is one of the highlights of a visit to the Olympic National Park.
Admire the summer wildflowers of Hurricane Ridge or wander through cliffs and sea caves at Cape Flattery for a less demanding trip. In the park's Lake Crescent, you'll find clear blue water and breathtaking landscape, and along the Coastal Strip, you'll find some of the most spectacular vistas you can see right from your automobile.
8. Mount St. Helens National Volcanic Monument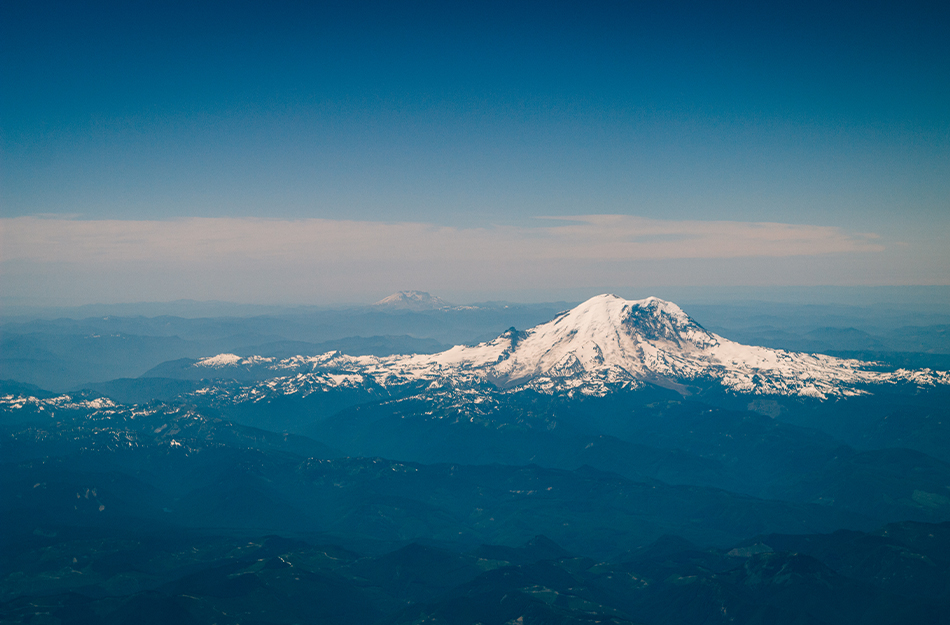 Mount St. Helens National Volcanic Monument is located in Southwest Washington and commemorates the 1980 volcanic explosion. Mount St. Helens, a day trip from Seattle and a great destination to stay for a few nights, has many intriguing and attractive activities for visitors.
Don't miss the Mount St. Helens Visitor Center at Silver Lake, which offers tours and eating options with a view of the volcano, or the Hoffstadt Bluffs Visitor Center, which provides terms and dining options with a picture of the volcano. The Johnston Ridge Observatory offers fantastic views of Mount St. Helens' north side and an important tourist center.
9. Seattle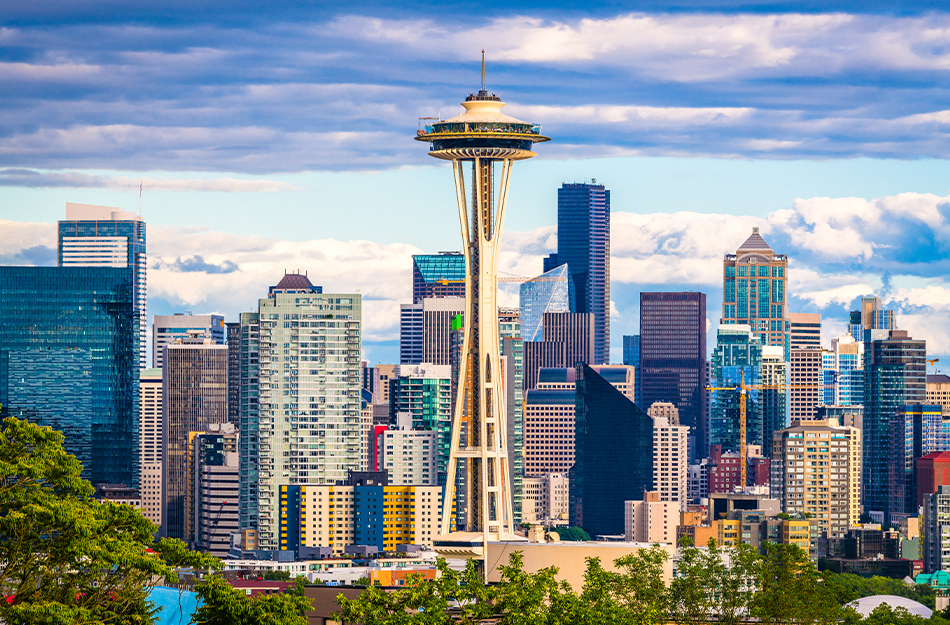 Seattle, located on a short isthmus between the Puget Sound and Lake Washington, is a picturesque city and one of Washington's most popular tourist destinations. Seattle, the largest city in the Pacific Northwest, is most known for Starbucks, but it has more to offer. Stop into Pike Market in downtown Seattle for fresh veggies and fish harvested that day.
The Experience Music Project, an outstanding museum dedicated to music, cinema, and pop culture, is a great place to learn about the city's culture. For views of the city and the Puget Sound, visit the Space Needle, or take a walk around Green Lake for some fresh air and a taste of Seattle life.
10. Mount Rainier National Park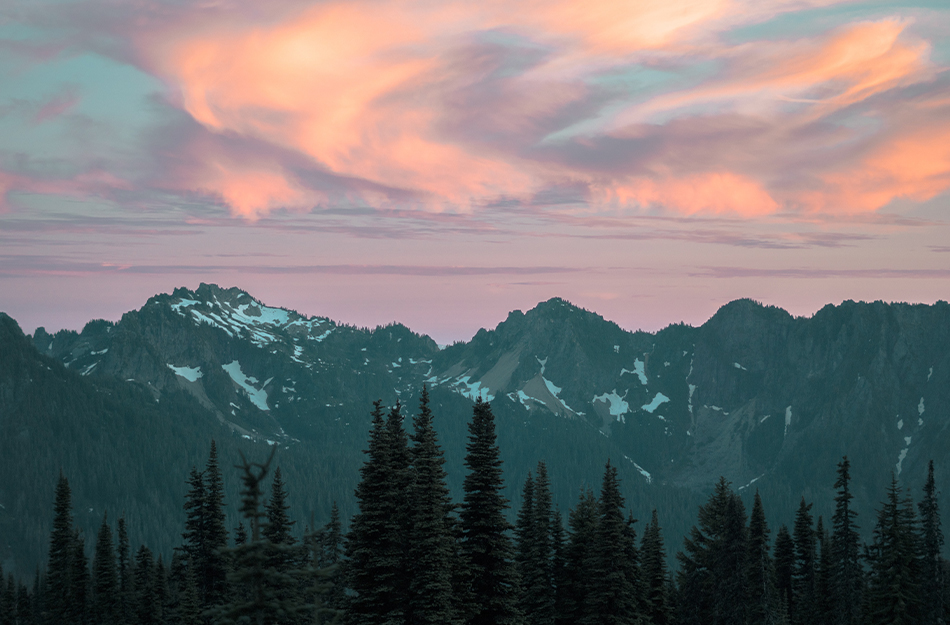 Mount Rainier National Park, located less than an hour outside of Seattle, is centered on the high top of Mount Rainier, Washington's tallest mountain. This wonderful park is a popular year-round attraction, although snowy weather restricts some places. Fields of brilliant wildflowers and great hiking routes may be found in the park's Paradise region.
You may drive to the park's highest viewpoint point in the Sunrise area for absolutely amazing views. Mountaineering and glacier climbing are two of the park's leisure possibilities, but Mount Rainier also has several easy treks. For example, the Green Lake Trail takes a little over an hour to complete and takes hikers through old-growth forests and waterfalls.