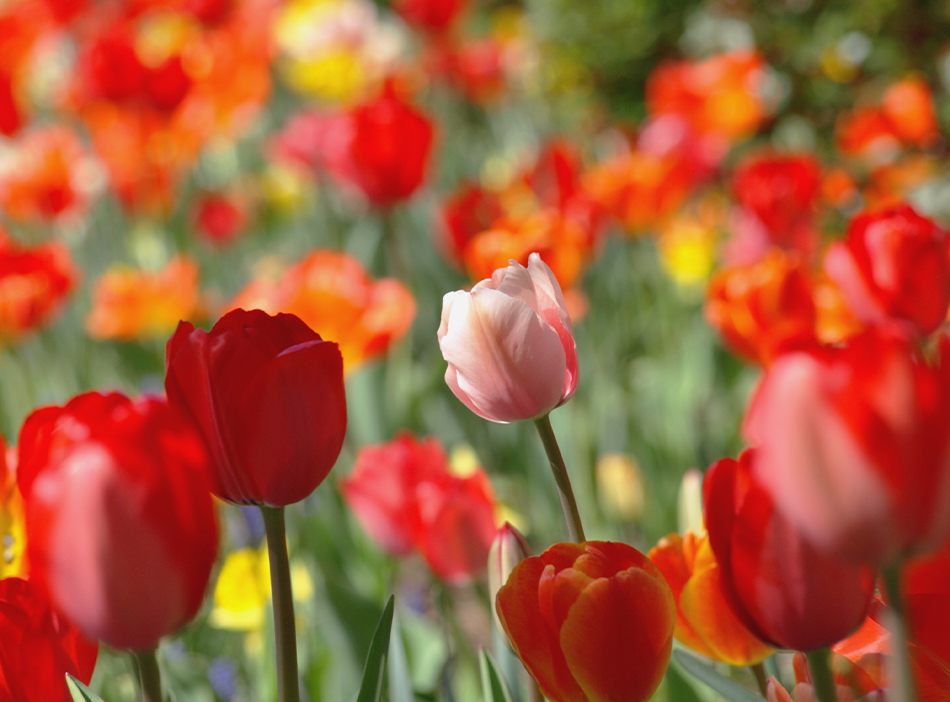 2022 Best Places to See Flowers in on the East Coast of the US
After the spring rains, the season of spring arrives. The sun is warm on your skin, the sky is clear, and all your troubles and gloom may be left behind at this time. Flowers blossom only when spring comes to the earth, so have a look at this list of destinations in the United States where you may enjoy flowers and see if there are any places you wish to visit.
1. New York Central Park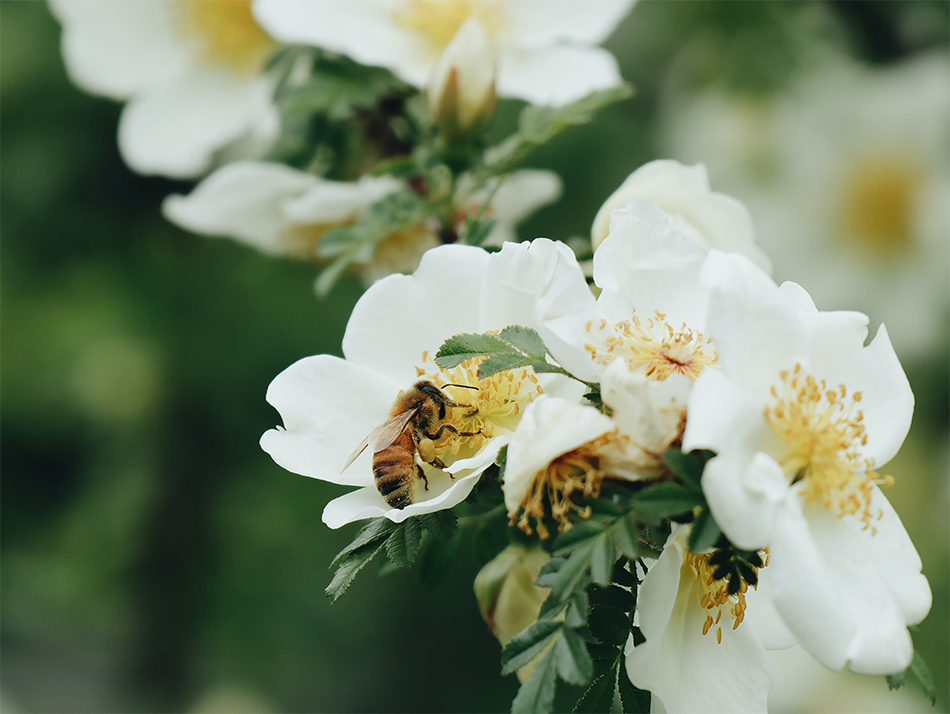 New Yorkers have a soft spot for Central Park. When spring arrives, Central Park becomes not only a New York corner, but also a New Yorker's backyard. The spring flowers in Central Park begin to blossom in March and continue through the rest of the year. The garden is full with light pink magnolia flowers, snow-white apricot blossoms, bright yellow flowers, vibrant tulips, and green flowers hanging from the branches, in addition to the distinctive cherry trees of the American East. It's the perfect time for a picnic under the trees on a beautiful spring day to take in the sights and sounds of the season.
Nearby attractions include the Metropolitan Museum of Art, Fifth Avenue, Times Square, Broadway, and the Empire State Building Summer Festival.
2. New York Brooklyn Botanic Garden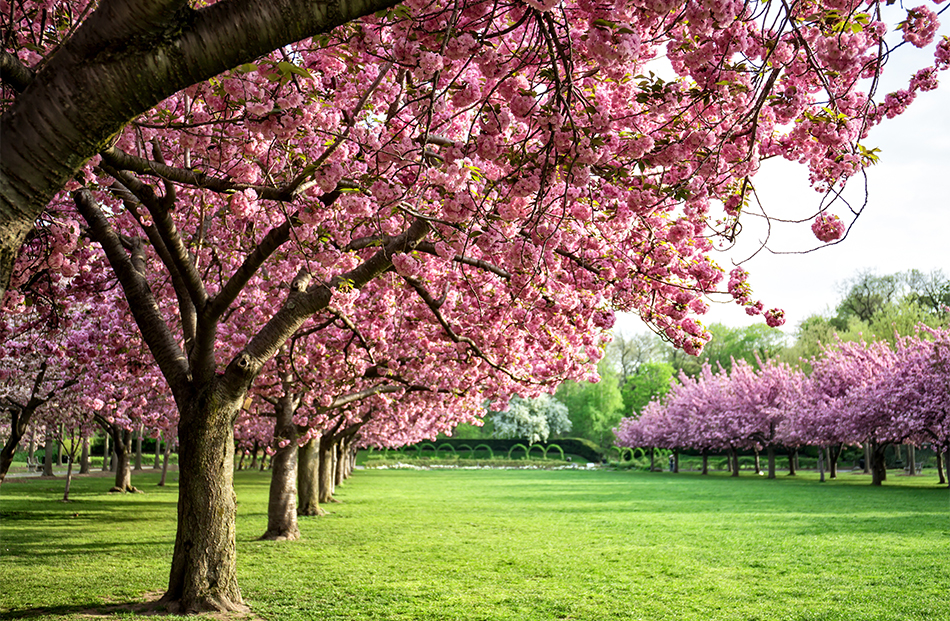 New Yorkers consider the Brooklyn Botanic Garden to be the greatest site to watch cherry blossoms in the city. The most popular cherry blossom viewing places are the Japanese Hill-and-Pond Garden, Cherry Cultivars Area, Cherry Esplanade, Osborne Garden, and Cherry Walk. There are 26 different types of cherry blossoms in this area, and the official website will keep you up to date on the current blossoming status every day. An annual cherry blossom festival is also held here in April, complete with traditional Japanese cultural acts, cosplay, and delectable cuisine.
There are also 17 varieties of magnolias, 150 varieties of lilacs, azaleas, wisteria, tulips, hyacinths, sunflowers, and other flowers. And the Granford Rose Garden (Granford Rose Garden) is one of the nicest and largest rose gardens in the world.
3. New York Botanical Garden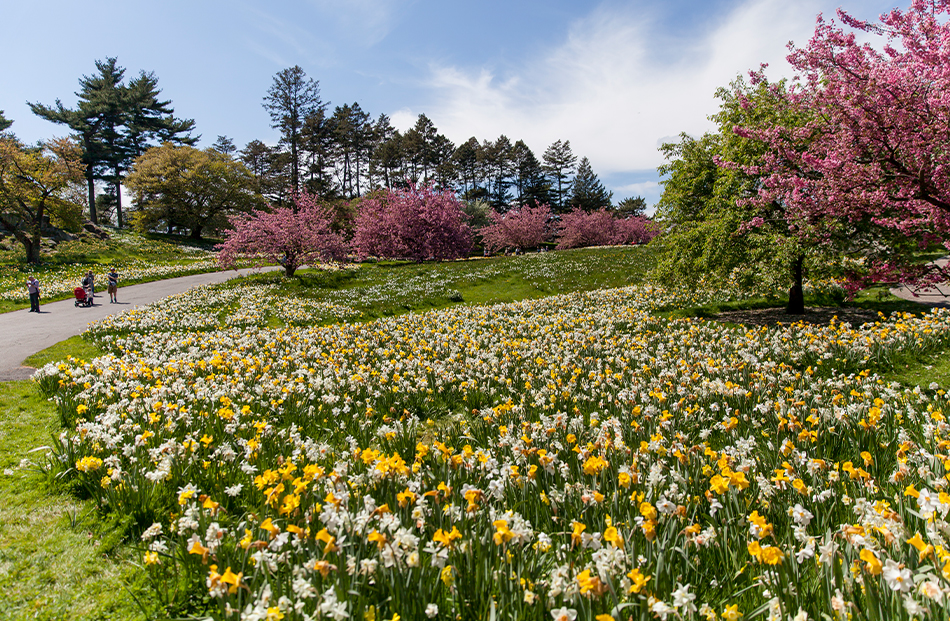 There are not just flowers at New York City's largest botanical garden, but also waterfalls, marshes, primeval woods, and other natural landscapes. The garden has up to 15,000 plants, and various flowers are spread in the corresponding plantation, such as the lily garden and lilac garden. Lily gardens, lilac gardens, azalea gardens, rose gardens, rock gardens, herb gardens, and so on are all available.
Many plants and animals are grown in the two-story glass crystal palace greenhouse. If you're interested in orchids, the Singapore Orchid Show is happening now through April 28th. Many cherry trees may be seen here, which attract many New Yorkers who come to visit and picnic while they are in full bloom.
4. DC Downtown Cherry Blossom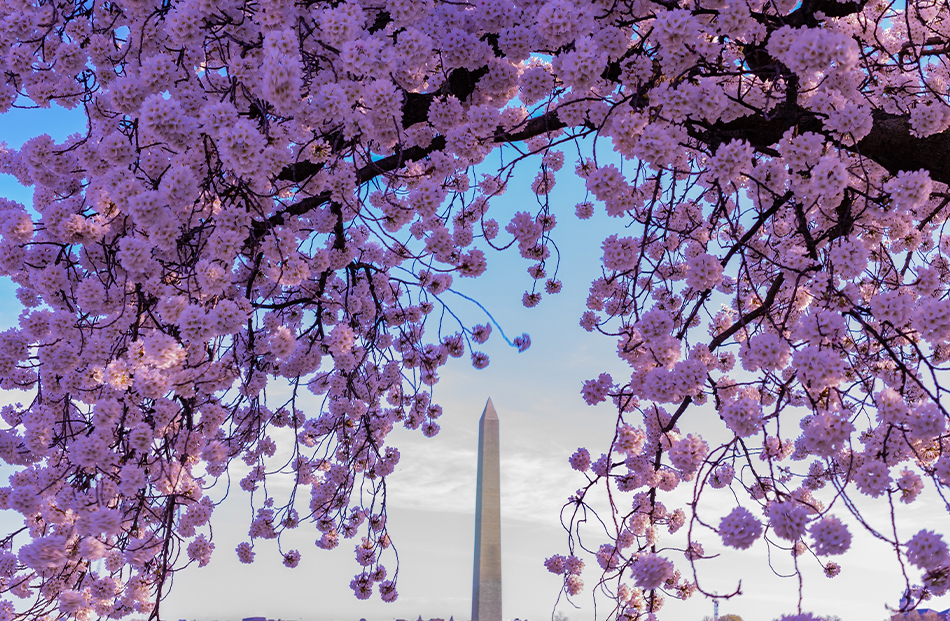 Thousands of cherry blossoms bloom in Washington, DC, as planned in March, making it the best cherry blossom viewing place in the country. Cherry trees are in full bloom around the Washington Monument, Tidal Lake, and Jefferson Memorial, and the mountains are in full bloom. The annual American Cherry Blossom Festival, which includes the Kite Festival, Pedalpalooza all-day celebration, nighttime fireworks show, procession, and other free events, is one of DC's most popular events. You may also check cherryblossomwatch.com for a cherry blossom blooming time forecast and build a suitable trip plan. In addition, we encourage you to sample DC's in a busy scenario.
5. Longwood Gardens, Philadelphia, Pennsylvania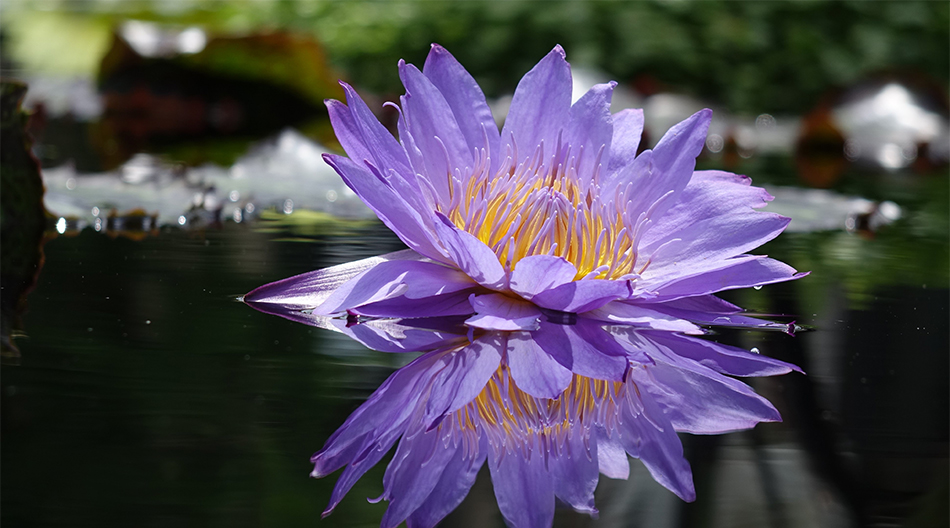 The park's owner, Pierre Dupont, has pledged to conserve this ancient botanical garden, which he purchased in 1906 and transformed into a world-class landscape that is now completely available to the public, spanning outdoor gardens and more with a total of 27 visitor attractions. A big lotus pond and rose garden may be seen here, in addition to the magnificent architectural boulevards. Orchids, cherry blossoms, tulips, and lotus flowers have been flowering one after another since March.
6. Fairmount Park, Philadelphia, Pennsylvania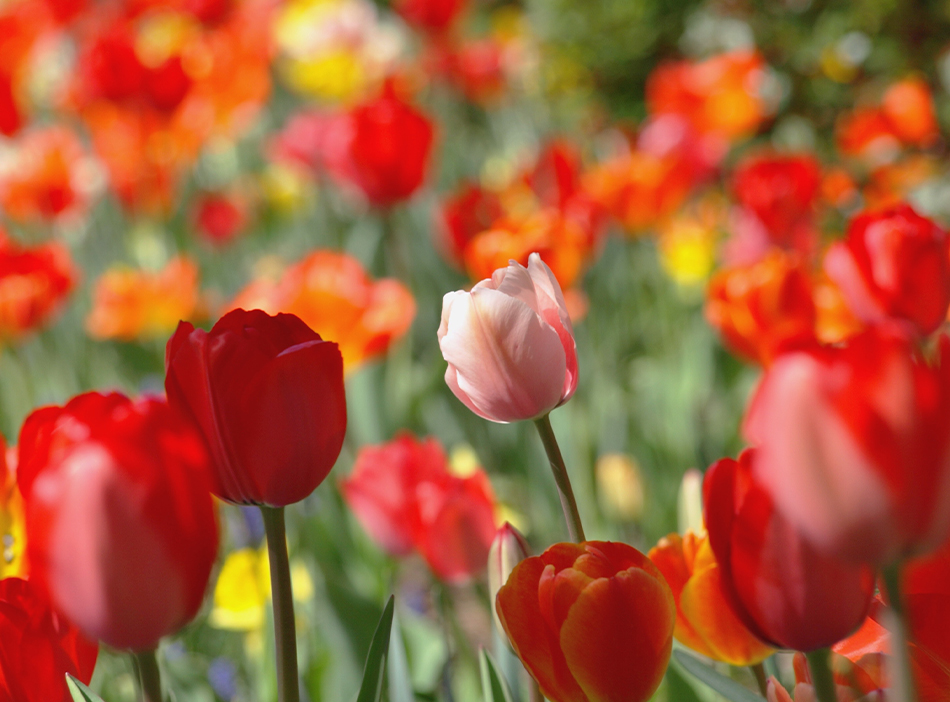 Fairmount Park in Philadelphia hosts the country's second largest cherry blossom celebration, with hundreds of cherry trees placed beside ancient Japanese buildings. Sakura Sunday is the festival's largest event, second only to Washington, DC, and includes a variety of cultural activities in addition to cherry blossom viewing, such as tea ceremony, calligraphy, taiko drumming, floral arranging, and a samurai competition, among others. Inside the park lies the only Matsukaze-style Japanese garden outside of Japan, which is particularly lovely when the cherry blossoms are in bloom.