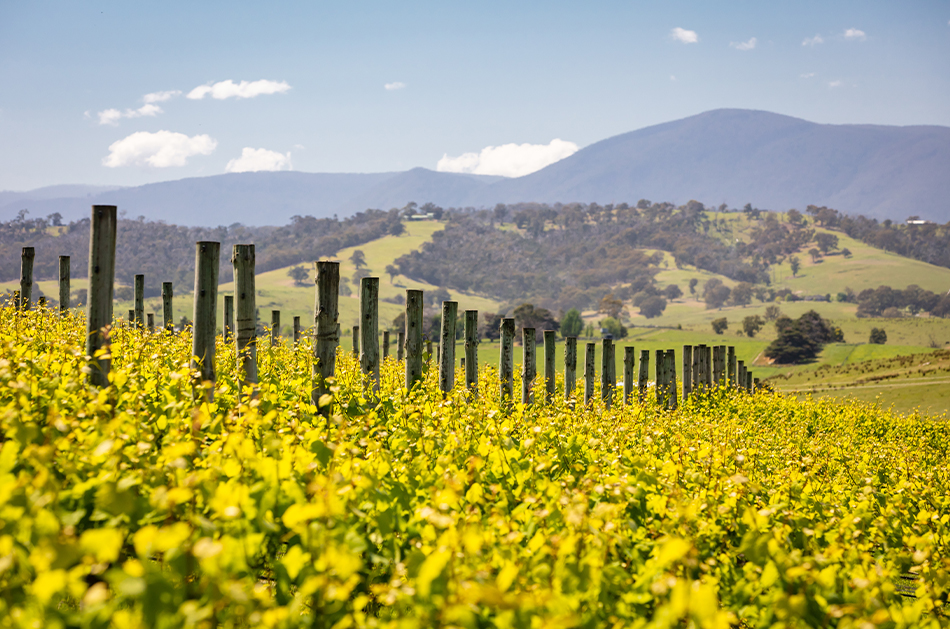 The Most Romantic Date Spot Collection in San Francisco
Are you still wondering where to go for Valentine's Day? There are always unexpected and surprising activities in the Bay Area for this unique date so that you can once again feel the unstoppable excitement like your first encounter.
1. Romantic Campus Tour
❤ Campus Romance at Stanford: Stanford University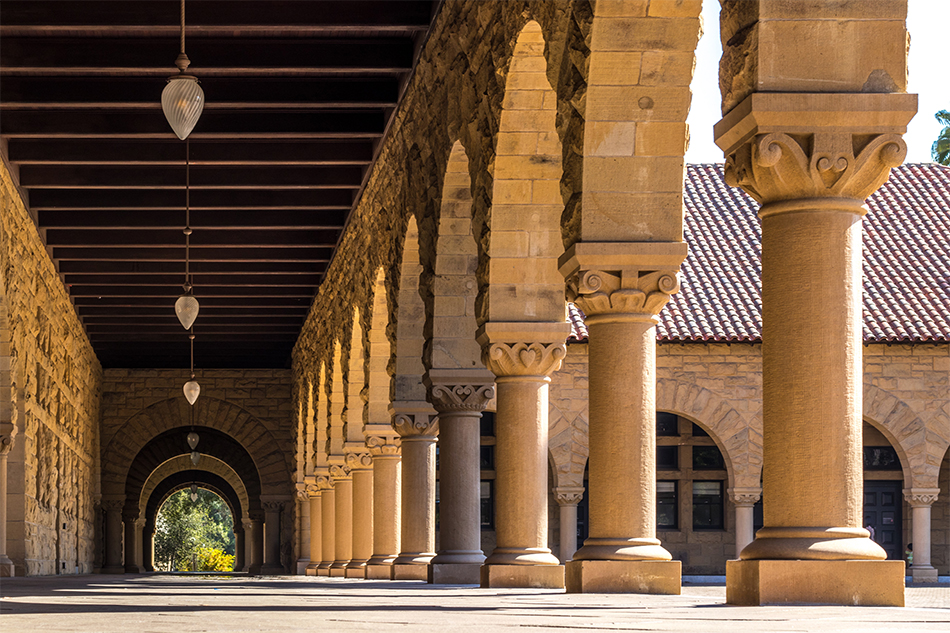 A campus is a magical place, and a walk here can always bring back those youthful days when you were studying. Stanford University is a place where couples propose or take their wedding photos, which is very romantic. After a walk with your loved one, you can also go shopping at Stanford Shopping Center.
Add: Stanford University - 450 Serra Mall, Stanford, CA 94305, USA
❤ Romantic Campus Tour of Berkeley: UC Berkeley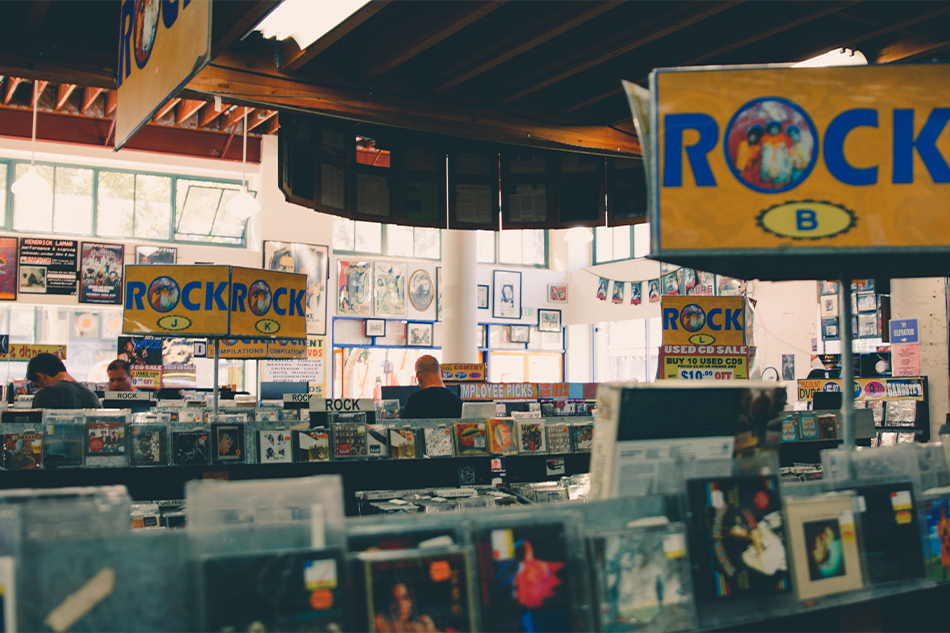 If Stanford is not your style, you can choose the more liberal Berkeley campus. The UC Botanical Garden is lovely, and Grizzly Peak is a great place to see the sights, especially at sunset, when you can feel your heart pounding again. You can also visit Normandy Village, a very artistic European countryside community on the north side of campus, and feel like you've been transported to romantic Europe for a second.
Add: University of California, Berkeley - Berkeley, CA, USA
2. Picnic and relax in the park
❤ The sunniest park in San Francisco: Dolores Park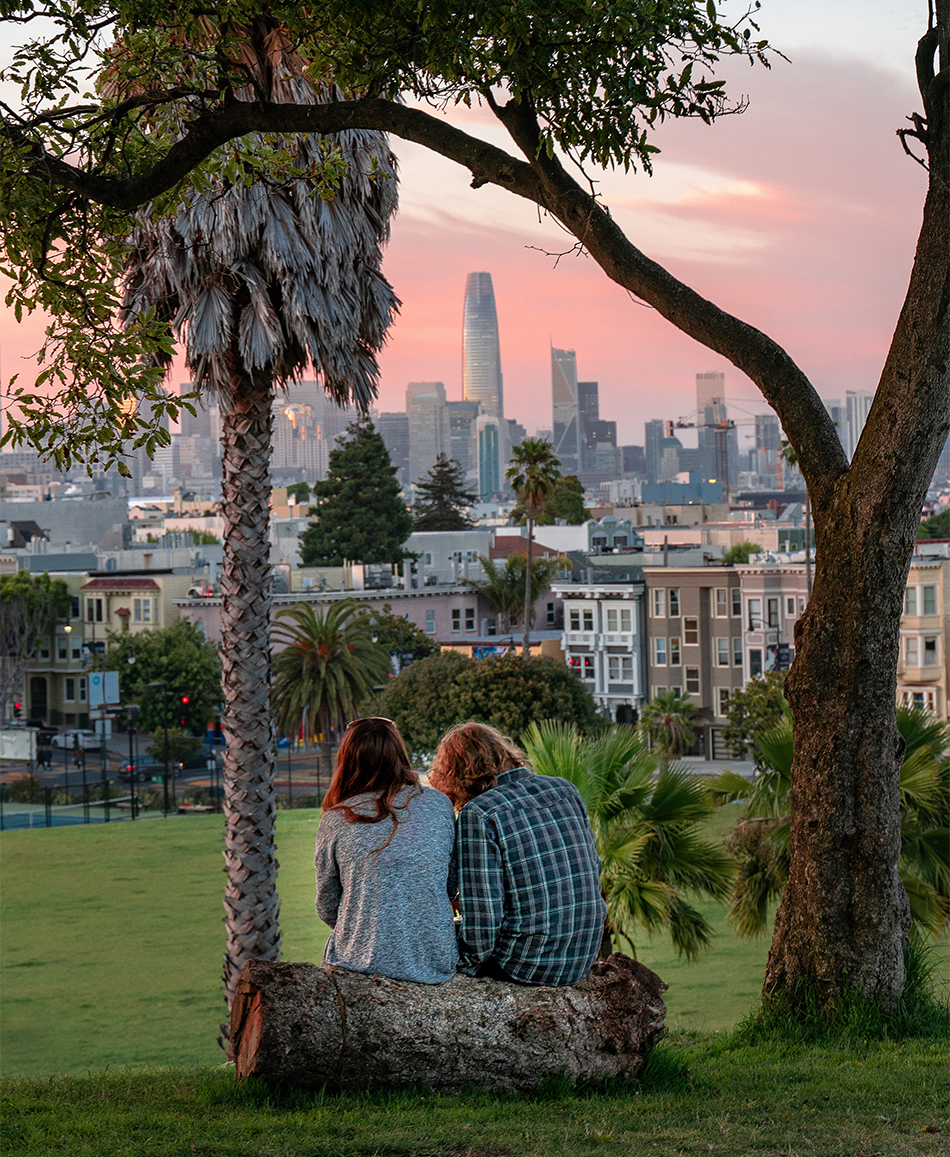 Dolores Park is the most beautiful green area in the Mission District which is known as the sunniest place in San Francisco, with a view of downtown. Come here with your lover and enjoy the beauty of nature by taking a break and chatting with them.
Add: Mission Dolores Park - Dolores St &, 19th St, San Francisco, CA 94114, USA
❤Yerba Buena Gardens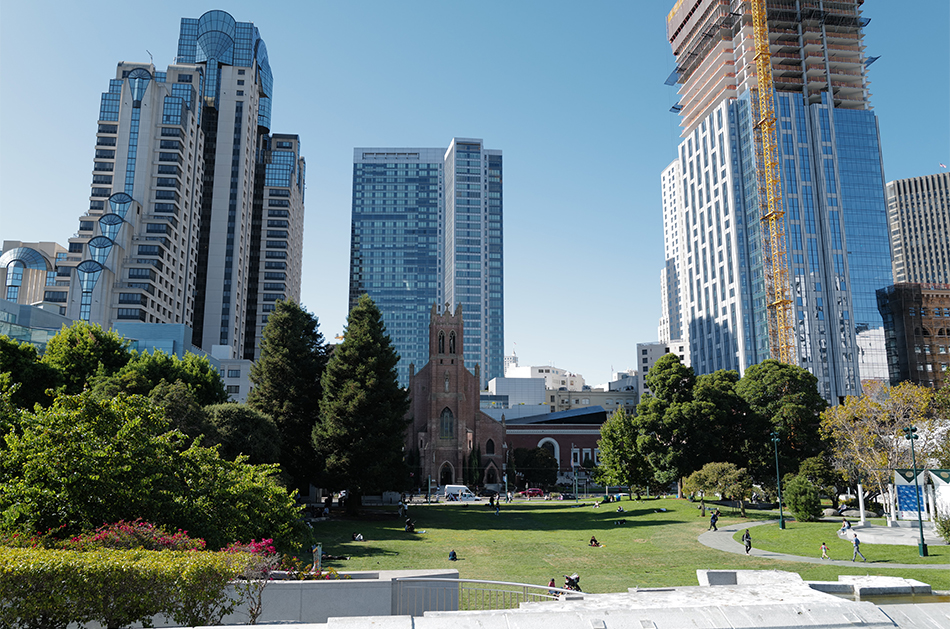 Yerba Buena Gardens, a beautiful urban garden for San Francisco residents, is located on Third and Fourth Streets and Mission and Folsom Streets in the SoMa district of San Francisco. The park has a variety of facilities, including an art center, children's museum, ice skating rink, and a carousel, making it a great place for residents to picnic and relax.
Add: Yerba Buena Gardens - 750 Howard St, San Francisco, CA 94103, USA
3. Postcard Attractions
❤ Must-see spot on San Francisco postcard: Alamo Square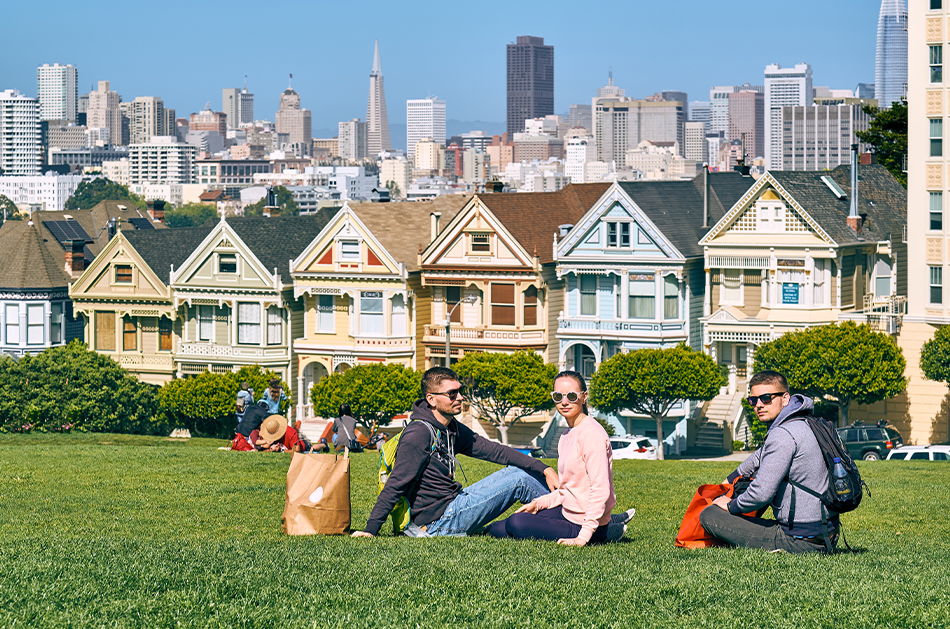 Alamo Square is located at the top of the slope next to Hayes Valley, and the most important attraction is the Six Sisters, besides the view of downtown San Francisco skyscrapers. These six Victorian-style buildings are one of the landmarks of San Francisco and can be found on many postcards. Many people come here on Sunday afternoons for a walk, picnic, dog walk, and sunbathing, which is very relaxing.
Add: Alamo Square, San Francisco, CA, USA
❤ Great view of San Francisco Golden Gate Bridge: Kirby Cove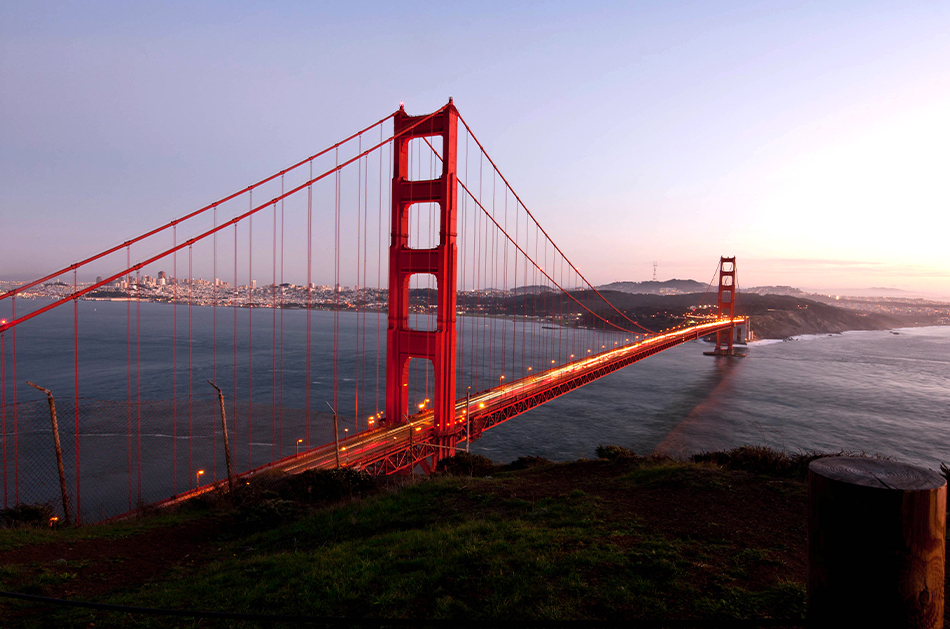 As a bayfront campground in San Francisco, Kirby Cove is the perfect spot to look out over the Golden Gate Bridge in San Francisco and get a great view of the bridge from here. Locals love to visit here on weekends and holidays. The changing light of the sky and the lights of the city reflect each other in a different way, making for a great view.
Add: Kirby Cove, San Francisco, CA, USA
❤ One of the must-see attractions in San Francisco: Palace of Fine Arts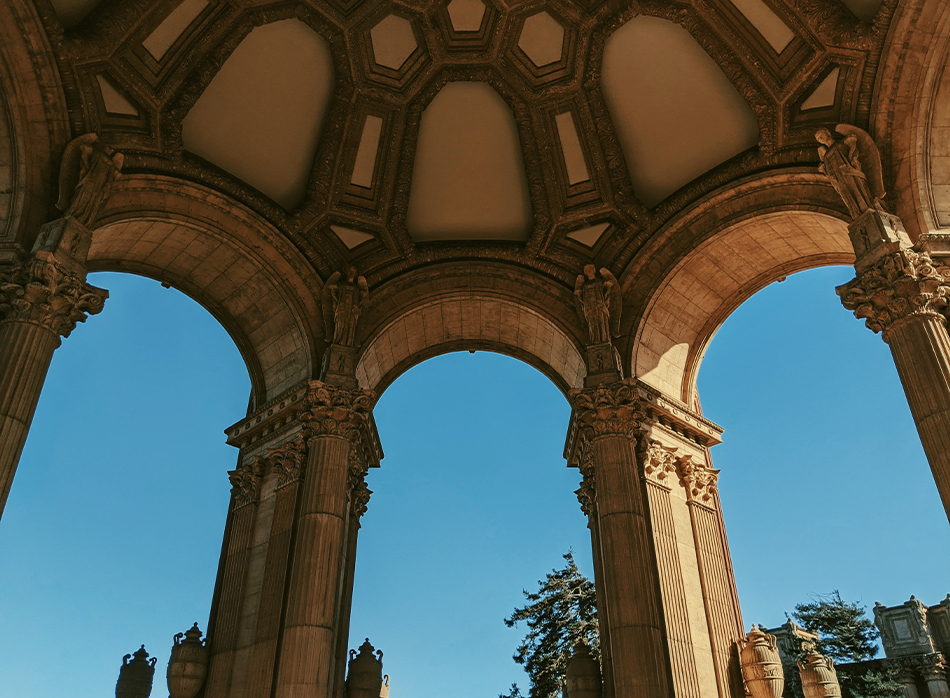 The Palace of Fine Arts is known as a Roman temple, a building that survived the first World's Fair and was inspired by the Roman temples. The vaulted ceiling of the rotunda is spectacular, and the man-made lake in front of it adds to the romantic atmosphere.
Add: The Palace Of Fine Arts - 3601 Lyon St, San Francisco, CA 94123, USA
4. Adventure and fun sports
❤ Mysterious and characteristic dream trail: Andy Goldsworthy's Wood Line
Andy Goldsworthy is a world-renowned site-specific artist, known as the "legendary forest artist" for his artwork that expresses the characteristics and landscape of a specific location. Wood Line is Goldsworthy's second artwork at the Presidio between 2010 and 2011. It was inspired by Presidio's unique grove of eucalyptus trees.
The trail area was planted with Monterey cypress trees by the U.S. Army in the late 1800s among the existing eucalyptus forest, but the trees had difficulty adapting to the Presidio's soil and climate and died out in a short time.
Goldsworthy created a 1,200-foot Z-shaped winding trail through this former cypress woodland with native eucalyptus branches and trunks. Also known as the Love Line, the trail's unique mood is enhanced by the light and shadow of the trees, making it a must walking fantasy line for couples.
Add: Andy Goldsworthy's Wood Line - Presidio Blvd, San Francisco, CA 94129, USA
❤ Swinging over the city: Bernal Heights Park
Standing on Bernal Hill in Bernal Heights Park, you can overlook the streets of San Francisco. The buildings in the city, tall or low, now look small. The most special thing about this park is that it has a special swing, which is especially like sitting in the city high up in the sky, and it can be a little scary when you swing up, but it is still a very stress-relieving place.
Add: Bernal Heights Park - 3400-3416 Folsom St, San Francisco, CA 94110, USA
❤ Boating with a true lover: City Kayak
City Kayak is a wilderness activity that you can enjoy without leaving the city. There are kayak rentals at the San Francisco harbor and don't worry if you don't know how to paddle, there's a leader to guide you. This water trip is a good opportunity to show your intelligence and physical strength.
Add: 40 Pier, San Francisco, California 94107, United States
❤ Golden Gate Park Romantic Boating: Stow Lake Boathouse
Stow Lake in Golden Gate Park is the largest of the seven lakes in the park, with the turquoise water surrounding the man-made hill in the middle, Strawberry Hill, which is connected by two stone bridges across the lake, adding to the beauty of the lake and the mountains.
There is a boathouse where you can rent pedal boats or paddle boats and cruise around Strawberry Hill for about an hour. In the afternoon, people can enjoy the warm sunshine on the lake and feel the cool sea breeze unique to San Francisco.
Add: Stow Lake Boathouse - 50 Stow Lake Dr E, San Francisco, CA 94118, USA
5. Enjoy the relaxation of the spa
❤ Relaxing Outdoor Retreat: Osmosis Day Spa Sanctuary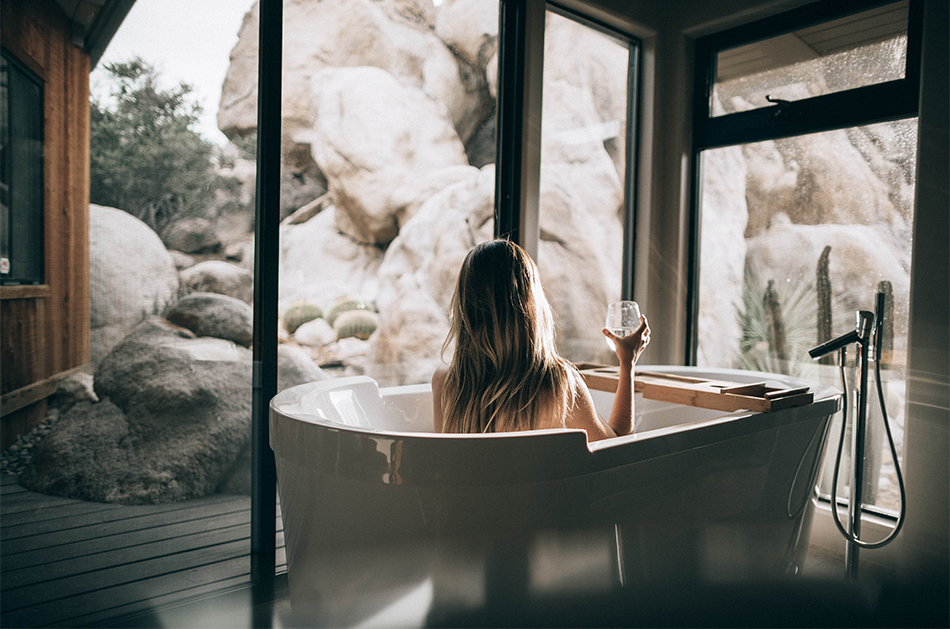 For couples who prefer relaxation to adventure, try a spa. San Francisco has a number of spas to help you relieve stress and fatigue, and Osmosis Day Spa Sanctuary is one of them.
The environment is relaxing and comfortable, and the Japanese style is refreshing, but the point is that the spa and other services here are so stress-relieving.
Add: Osmosis Day Spa Sanctuary - 209 Bohemian Hwy, Freestone, CA 95472, USA
❤ Stay in a camper van and soak in an outdoor spa: Mercey Hot Springs
For a different kind of spa experience, head to Mercey Hot Springs on the southeast side of the Bay Area, in the northwest corner of Fresno County. Mercy Hot Springs is owned by John N. Merci, a Native American, which is the origin of the name of this hot spring.
Mercy Hot Springs not only offers day use of the hot springs, but you can also book a cabin or Airstream camper for the night, and there are also campsites where you can drive your own camper or set up a tent, so overnight visitors can use the hot springs and have more time to enjoy the hot springs and enjoy the starry sky in a place where there is no light damage.
Add: Mercy Hot Springs - 62964 Little Panoche Rd, Firebaugh, CA 93622, USA
6. Wine Tasting
❤ A fresh and elegant wine tasting date: Matanzas Creek Winery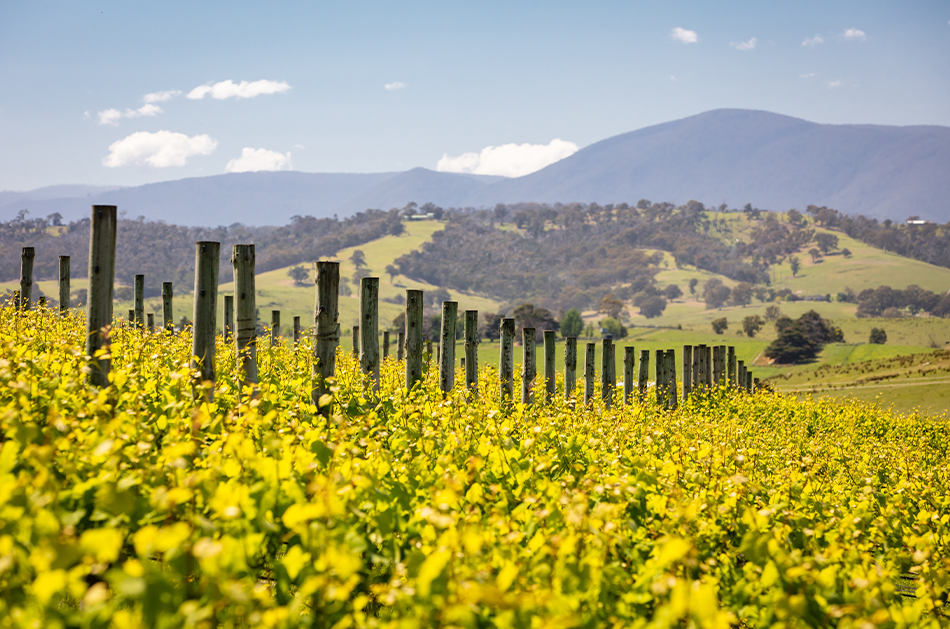 For a dreamy wine tasting date, we recommend visiting Matanzas Creek Winery in Santa Rosa, a beautiful winery in a slightly remote location, but with a beautiful setting, a perfect match between nature and wine, and a romantic lavender field in the summer!
Add: Matanzas Creek Winery - 6097 Bennett Valley Rd, Santa Rosa, CA 95404, USA
❤ Taste the classic Napa flagship wine: Joseph Phelps Vineyard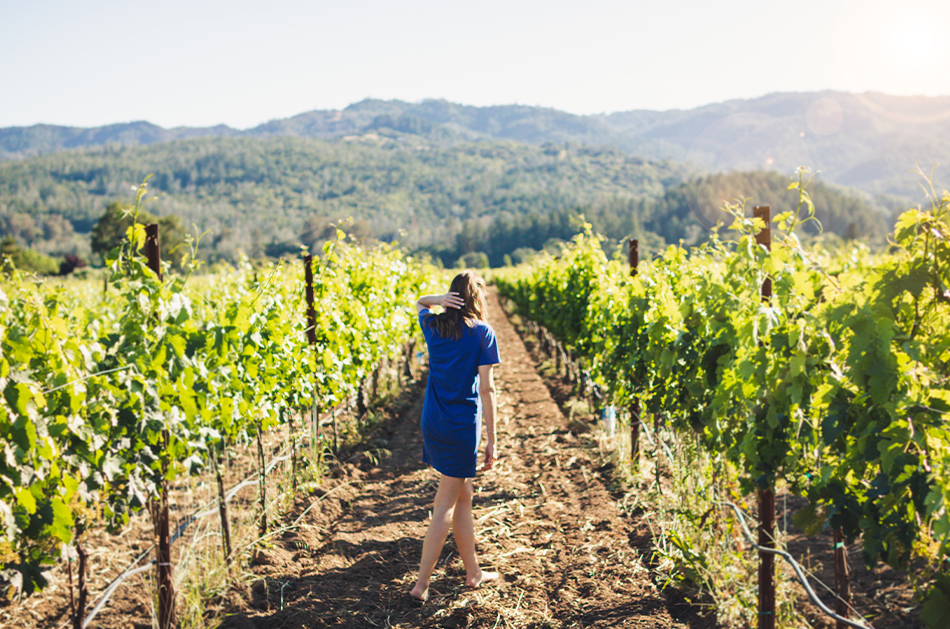 Joseph Phelps Vineyards was founded in 1973 and founder Joseph Phelps has led the winery to become one of Napa Valley's leading wineries, producing some of the most recognizable and iconic wines.
In addition to classic outdoor tastings, there are many educational tasting events, and it is highly recommended to bring your wine-loving lover to visit.
Add: Joseph Phelps Vineyards - 200 Taplin Rd, St Helena, CA 94574, USA
❤ Sparkling winery not far from downtown San Francisco: Domaine Carneros
Domaine Carneros is one of the most beautiful buildings in the Napa area, designed in the style of an 18th-century chateau, based on the French Château de la Marquetterie.
Domaine Carneros is also one of the best-known sparkling wineries in the Napa Sonoma region and is not far from San Francisco for a delicious sparkling wine tasting.
Add: Domaine Carneros - 1240 Duhig Rd, Napa, CA 94559, USA
❤ Skyscraper Bar, Nighttime Tease: The View Lounge
Going out with your lover to see the night scene is a bit of a cliché, but it's always tantalizing. The View Lounge, an elegant night bar, is perfect for a date. With one of the best nighttime views in the Bay Area, you can see all the city and sit here like you have the world at your fingertips.
Add: The View Lounge - 780 Mission St, San Francisco, CA 94103, USA
❤ Library-themed bar: Novela
Want to enjoy a bookish atmosphere with your lover over a small drink? Novela Bar, located just south of Market Street in downtown San Francisco, is a book-themed bar that blends classic and modern design in a high-profile yet elegant way.
The cocktails and fruit cocktails are named after the owner's favorite literary characters, and the menu changes seasonally so that guests can always feel something new and get a different choice. An absolute must-try is their classic fruit cocktail, with six different flavors that change with the seasons, and an appealing blend of fruit and tea.
Add: Novela - 662 Mission St, San Francisco, CA 94105, USA
7. Movie and photoshoot
❤ Be the hero/heroine of a Hollywood movie: Foreign Cinema
Movies are always a part of a date, but isn't going to the movies a little too cliché? This theater in Mission doesn't just show videos, but it's also a restaurant! The classic and elegant setting makes this location a part of the movie itself, so let's be the hero and heroine of a Hollywood romance.
Add: Foreign Cinema - 2534 Mission St, San Francisco, CA 94110, USA
❤ Hearts of San Francisco
Inspired by Tony Bennett's famous line "I left my heart in San Francisco", the "Heart of San Francisco" sculpture is a city Icon, an Instagram favorite, and a photo spot for couples.
A photo in front of the beautiful heart-shaped sculpture with your lover on Valentine's Day and posting it on social media sites will surely attract people!
Add: Hearts in San Francisco - Barbary Coast Trail, San Francisco, CA 94108, USA
8. Beachfront Vacation
❤ The most beautiful beachfront resort in Northern California: The Ritz-Carlton, Half Moon Bay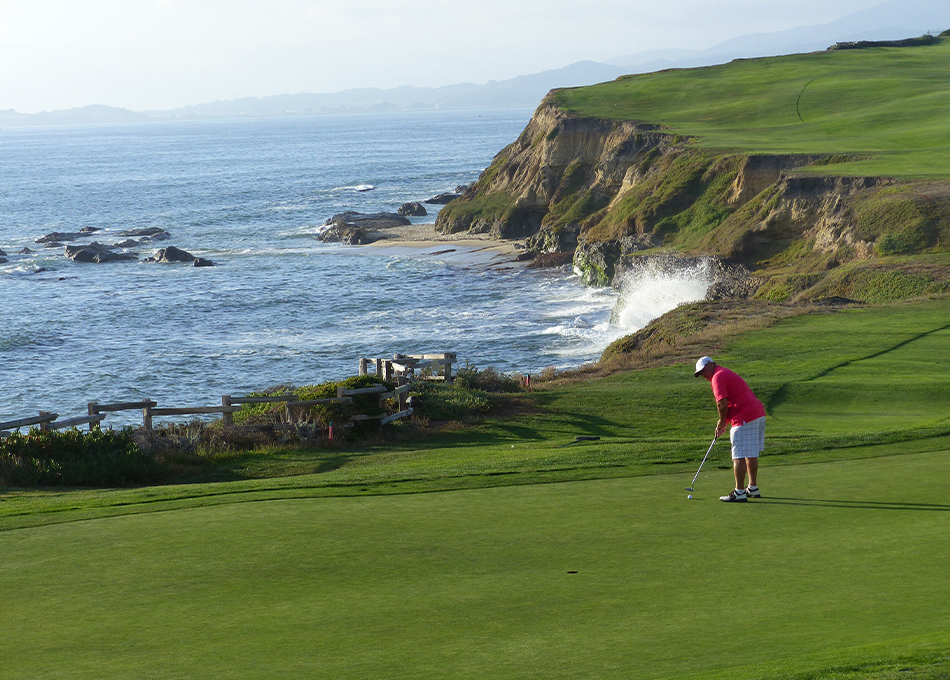 The Ritz-Carlton in Half Moon Bay is one of the most beautiful beachfront hotels in the Northern California Bay Area. With breathtaking views of the Pacific Ocean, it's a golfer's paradise and many people's dream vacation hotel. Located approximately 30 miles from San Francisco, this stunning beachfront hotel is approximately 40 minutes away by car.
Half Moon Bay is a small beach town located on the west side of San Mateo. It is home to many pumpkin patches and hosts a variety of pumpkin picking events and pumpkin art festivals every year on Halloween, attracting many visitors to the area.
The Ritz-Carlton is located on the west side of Half Moon Bay, near the Pacific Ocean, with a large golf course and an entire beach. Whether you're a hotel guest or not, you can come to play and tread water on this beach, which is the best leisure activity in the summer heat.
If you have enough budget, why not stay here for one night? Roast a fire on the terrace outside your room, or go to the spa and enjoy the openness and fantasy of the Pacific Ocean beach.
Add: The Ritz-Carlton, Half Moon Bay - 1 Miramontes Point Rd, Half Moon Bay, CA 94019, USA
There are many other places in San Francisco that are worth visiting for couples, so take advantage of your vacation and treat yourself and your lover!