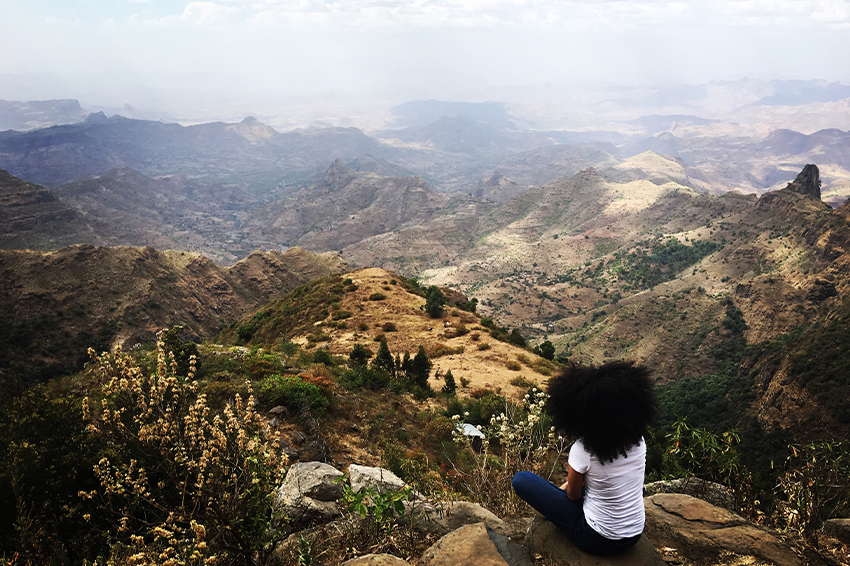 Top 10 Most Worthwhile Places to Visit in South Africa
The most worthwhile South Africa is the ideal destination for any adventurous visitor, with everything from off-roading on a safari to diving with great white sharks. There's no denying that this is a land of diversity, with its diverse animals, lovely beaches, heavenly vineyards, and magnificent mountains.
Although the southern tip of Africa has moved on from apartheid, much of the country is still impoverished, and there is still a huge difference in wealth and race. With museums and tours to Robben Island or a visit to a Township, visitors may learn about the country's turbulent history, land, and people.
Leave the city behind, grab a set of wheels, and embark on a journey through the Garden Route's diverse landscapes. Make a point of stopping in Hermanus, which is recognized for its chances of seeing southern right whales from the coast. Take a stroll in the Kruger National Park, where lions, leopards, rhinos, elephants, and buffalos roam free and leap into the unknown while admiring the views from the summit of Table Mountain. It's difficult to think of another vacation spot with this much variety. The top places to visit in South Africa are listed below.
1. Cape Town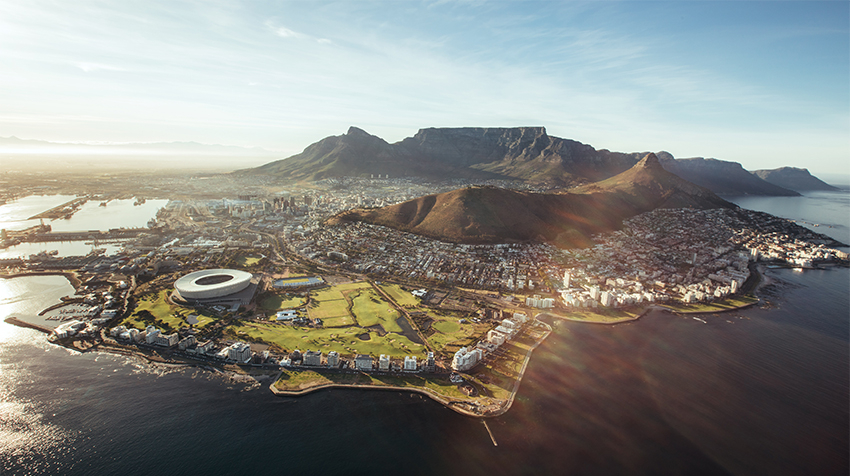 Cape Town is the best place to visit in South Africa. With its beautiful beaches, stunning mountain views, and friendly people, the Mother City is a must-see on any South African bucket list. Although it is merely the country's second-largest metropolis, it is arguably one of the most recognizable cities in the world. Cape Town, on the southwest coast of South Africa's Western Cape Province, has a mild Mediterranean climate and stunning natural surroundings. Cape Town, surrounded by Table Mountain and overlooking the notorious Robben Island, has it all - history, nature, culture – you name it, Cape Town has it.
Before lunch at the botanical gardens, take a stroll through the colorful alleyways of the Bo Kaap (a Cape Malay neighborhood) and weave your way above the treetops of Kirstenbosch. Or combine the two with an open-top city sightseeing excursion that includes wine tasting.
The Houses of Parliament, as South Africa's legislative capital, is conveniently located in the city center of Cape Town. The National Assembly and the infamous old assembly used during Apartheid are open to the public on a daily basis for free tours. Take a picturesque trip to Cape Point Nature Reserve on the rugged and mountainous Cape Peninsula if you have time.
2. Kruger National Park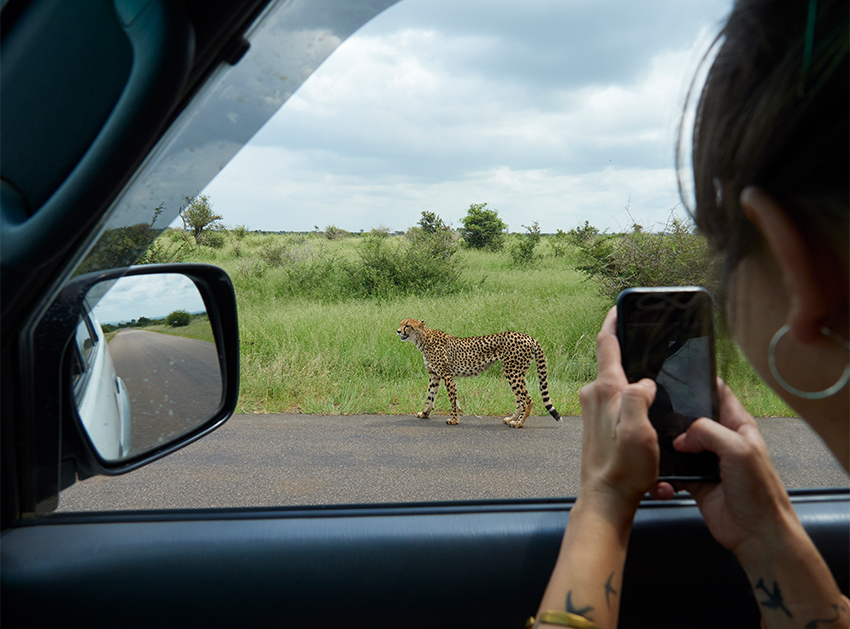 The Kruger National Park, one of South Africa's most well-known and accessible game reserves, is a wildlife enthusiast's dream. Kruger National Park, in the country's northeast, encompasses a vast expanse of ecosystems that support a diverse range of animals, from grasslands and deep forests to thickets and dry riverbeds.
Despite the fact that it was founded in 1898, the park did not open to the public until the 1920s. Since then, locals and tourists alike have visited Kruger in the hopes of seeing one of the legendary Big Five. Hippo and croc sightings from the Crocodile River viewpoint, as well as a visit to the rebuilt Iron Age ruins of Masorini settlement, are highlights.
While park-run game drives are available on a regular basis, Kruger is an excellent game reserve to visit on your own. Keep a watch out for lions, rhinos, elephants, buffaloes, and leopards hiding in the forest along the Sabie and Crocodile rivers. Don't forget to bring your binoculars because Kruger is also a birding paradise.
3. Drakensberg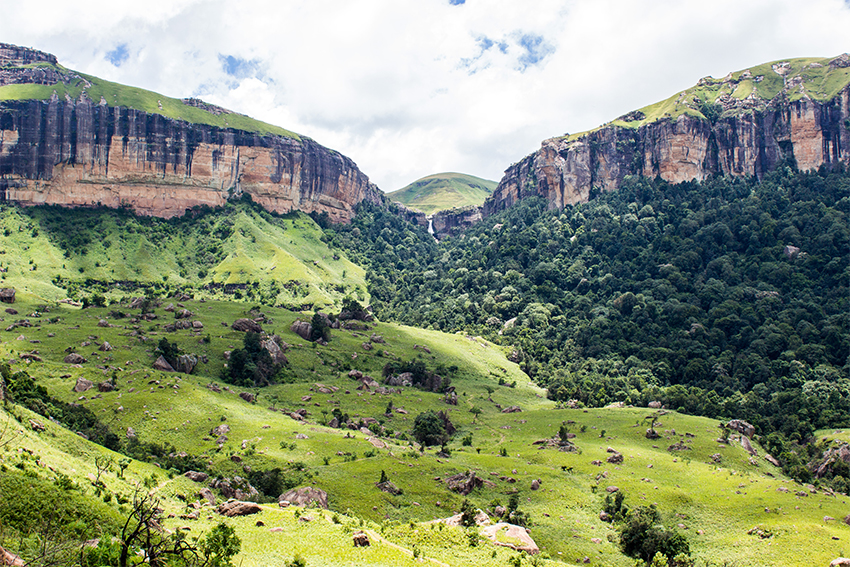 The Drakensberg is a mountain range in the KwaZulu-Natal province of South Africa. The Drakensberg, which means' Mountains of the Dragon,' is sometimes reduced to 'The Berg' by locals. When you witness the grandeur and majesty of these mountains, the purpose of such a dramatic name becomes clear. The area, which is part of the Great Escarpment, is home to a variety of waterfalls and hiking routes that are divided into northern and southern ranges.
Visitors are drawn to Northern Drakensberg by its pleasant climate, which is great for trekking. This side receives very little snowfall. Explore UKhahlamba Drakensberg Park and the Royal Natal National Park, which is home to Tugela Falls, the world's second-highest waterfall, on a one- or two-day hike to the Amphitheater.
The Southern Drakensberg is a place for thrill seekers. Take a thrilling drive over the Sani Pass to landlocked Lesotho, passing through Africa's highest pub, or join up for tough hiking and climbing programs.
4. Kgalagadi Transfrontier Park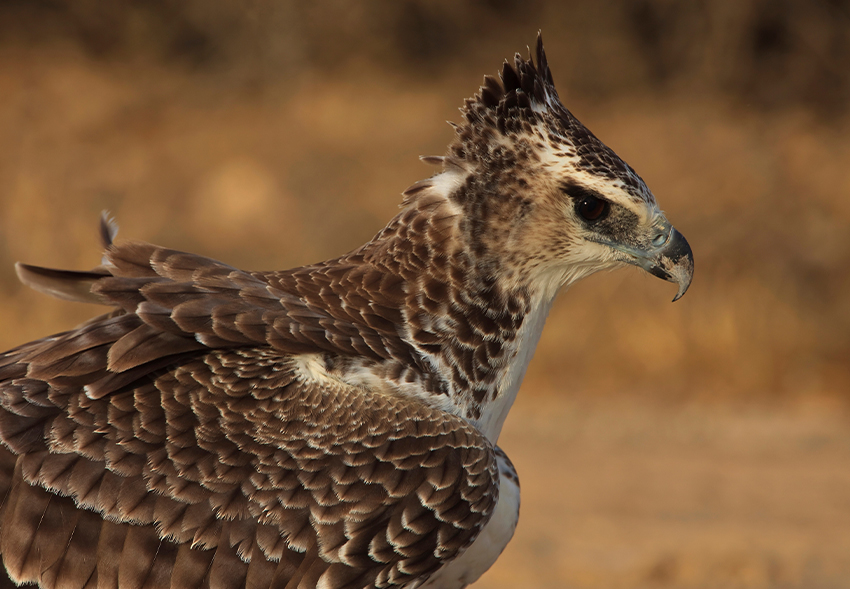 The Kgalagadi Transfrontier Park (meaning 'Great Thirst') is a desert wilderness with a landscape that is completely unique, stretching over both South Africa and neighboring Botswana. Hordes of plains game, such as wildebeest, springbok (South Africa's national animal), and gemsbok (its original namesake), graze among the Kalahari's salt pans, bushveld, and rust-red dunes, and are chased in turn by predators like lions, cheetah, and leopards. The game viewing here is simply amazing, as it is surrounded by nothing but bleak nature.
The Kgalagadi was originally separated in two: in 1999, the Kalahari Gemsbok National Park in South Africa and the Gemsbok National Park in Botswana were merged to make one official park. Parts of the Kgalagadi are unreachable without a four-wheel vehicle due to its huge size – and even then, it's an adventure.
Many guests prefer to stay at one of the park's campgrounds and take advantage of the park's magnificent wildlife on one of the included game drives or bush walks. If you prefer to go it alone, you can take one of the various routes that go along the Nossob and Auob river beds on the South African side.
The Mier Community and the Khoe-speaking Khomani Community are descendants of the original Kgalagadi tribes who once lived in this part of the desert, so make sure you pay them a visit!
5. Addo Elephant National Park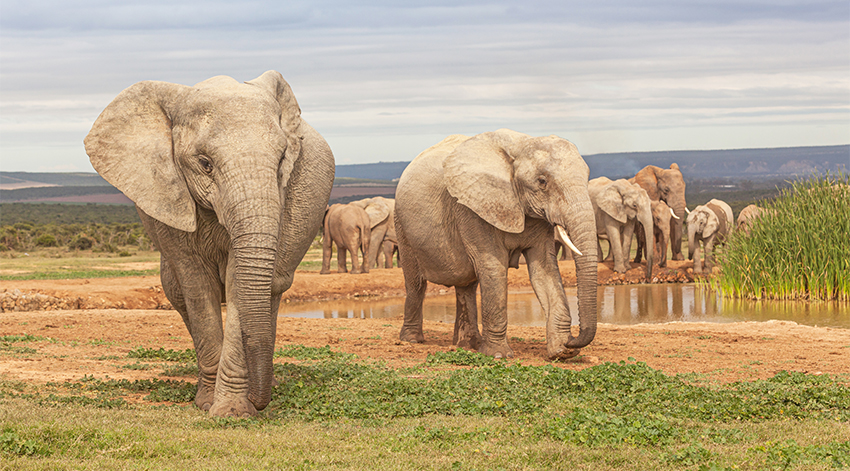 Addo Elephant National Park began as a modest elephant refuge in the 1930s to protect just 11 reddish-colored Addo elephants. It has since grown to become one of South Africa's largest national parks – and probably the greatest place to see these gentle giants. As the park has grown and developed over the years, it now contains five distinct areas, each with its own distinct features.
The main game reserve is in the Colchester portion. Exhilarating self-drives or camp-run game drives are available to see the park's large populations of elephants, zebras, and antelopes. The Darlington part features a dam that attracts a variety of species, whilst the Kabouga section is only accessible by four-wheel-drive vehicles. The Zuurberg and Woody Cape portions have some fantastic hiking routes if you prefer to explore on foot.
One of the big delights here is seeing the Big Seven (South Africa's iconic Big Five, as well as southern right whales and great white sharks along the shore). Safari visitors will not be disappointed.
6. Garden Route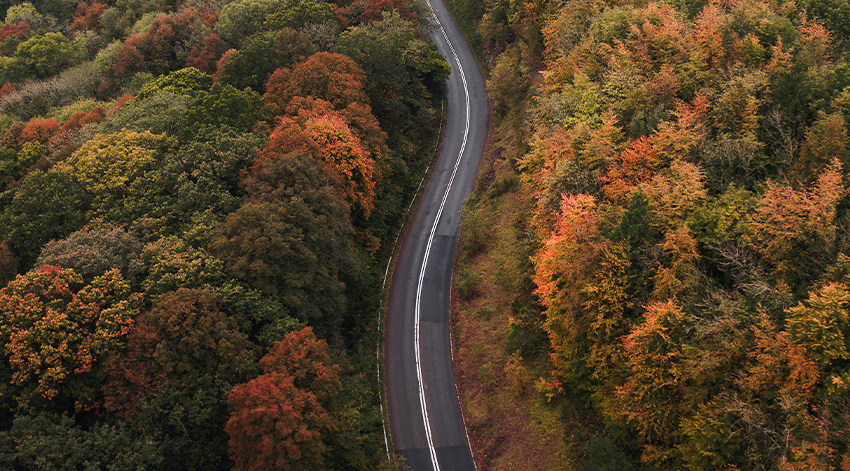 The Garden Route, one of the most beautiful drives in the world, winds its way past seaside communities, wildlife reserves, forests, lagoons, and white sand beaches, all while being surrounded by the bright blues of the Indian Ocean. This tourism trail, which runs from Mossel Bay to St. Francis, is what draws the majority of international visitors to South Africa.
The Garden Route has so much to see that it's difficult not to stop every five minutes; you'll need at least five days, if not more, to see it all. Explore the calm beach of Wilderness, bungee jump off Storms River's tallest commercial bridge bungee, and get up close and personal with African elephants at Knysna Elephant Park.
Apart from beaches, the sea-facing Robberg Nature Reserve in Plettenberg Bay offers a variety of wildlife viewing possibilities and hiking routes. Birds of Eden, one of the world's largest free-flying aviaries, is a short drive away, while Monkeyland offers a trek through the jungle surrounded by squirrel monkeys and capuchins.
7. Cape Winelands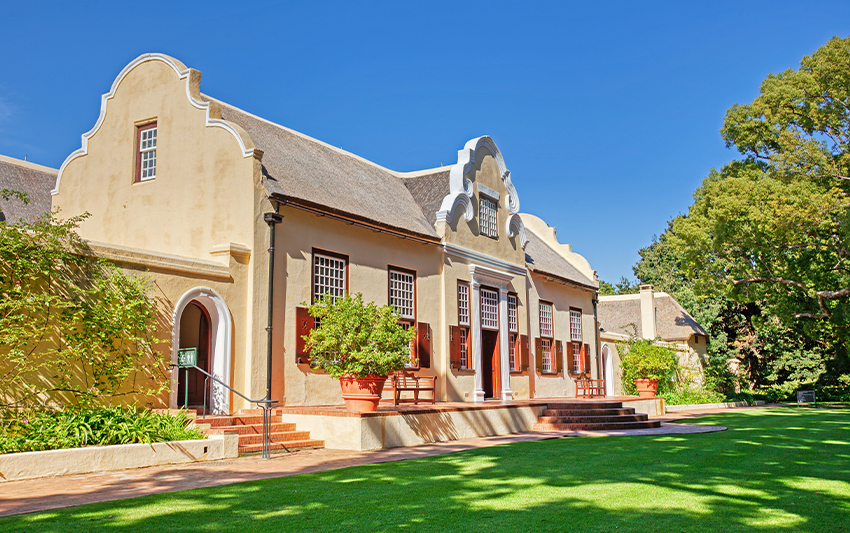 If you're a wine connoisseur, the Cape Winelands in South Africa will be just up your alley. It's one of the most scenic wine-producing regions in the world, with rolling vineyards and spectacular mountain vistas from almost anyplace. It's only a 45-minute drive from Cape Town.
The particular region you choose is entirely up to you, although two of the most popular are Franschhoek and Stellenbosch. Hundreds of wine estates provide everything from wine and cheese to biltong platters (South Africa's famed dried meat), as well as outdoor picnics with a bottle of estate wine surrounded by rows upon rows of vineyards. Travel further afield to villages like Montagu, where you can relax in the hot springs after a fantastic day of wine tasting, or Tulbagh, where you can bike to wine tasting sessions.
8. Durban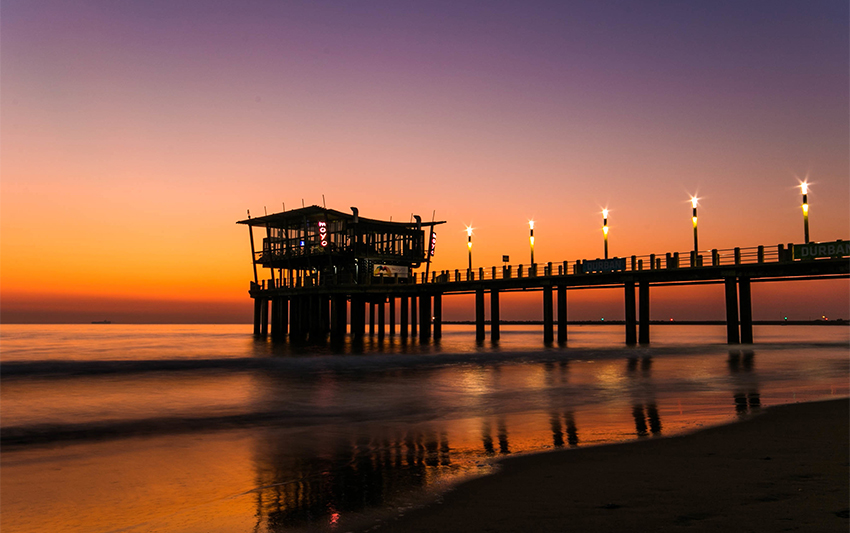 The port city of Durban (South Africa's busiest) is frequently overshadowed by its bigger sisters Cape Town and Joburg, but it has plenty to offer on its own - especially if you visit during the southern hemisphere winter. Winter doesn't exist here, with typical temperatures in the mid-20s from June through July.
Fortunately, Durban has a beautiful stretch of coastline with some popular sandy beaches lapped by the warm waves of the Indian Ocean, so all that lovely weather doesn't go to waste. Spend your days surfing the waves off the east coast of South Africa or snorkeling or diving beneath the waves.
Back on dry land, Durbs (as it's lovingly known) is famous for its delicious curry. Surprisingly, the city is home to the world's largest Indian population! It's not simply acceptable to eat a typical rabbit chow (curry served in a half loaf of bread) here; it's a rite of passage.
9. Hermanus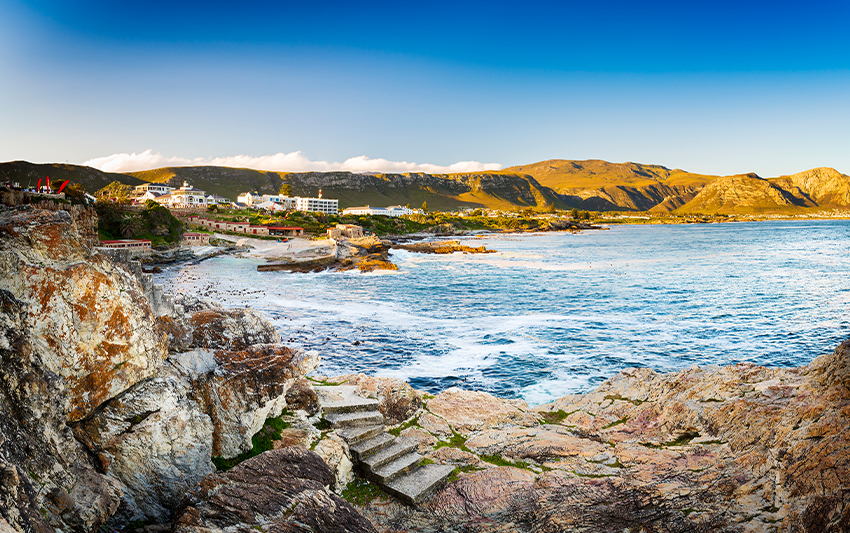 The once-sleepy, now-touristy town of Hermanus in the Western Cape is known as South Africa's whale-watching capital, and with good cause. Southern right whales give birth to their pups every year in this part of Walker Bay. Whale watching from the cliffs is just as good, if not better, than whale watching from the boat.
Visitors may see these gregarious mammals up close on a 10-kilometer (6-mile) cliff-side path with built-in telescopes and benches, which is especially popular during the Hermanus Whale Festival in September.
Hermanus, surrounded by majestic mountains and the Atlantic's azure waters, is home to lovely small beaches and the Hemel en Aarde Wine Valley, which offers sumptuous wine-filled pleasures. The word "heaven" and "earth" are both used in the name. Spend your days trekking to waterfalls, fishing in lagoons or the ocean, and beach horseback riding. Hermanus has everything.
10. Blyde River Canyon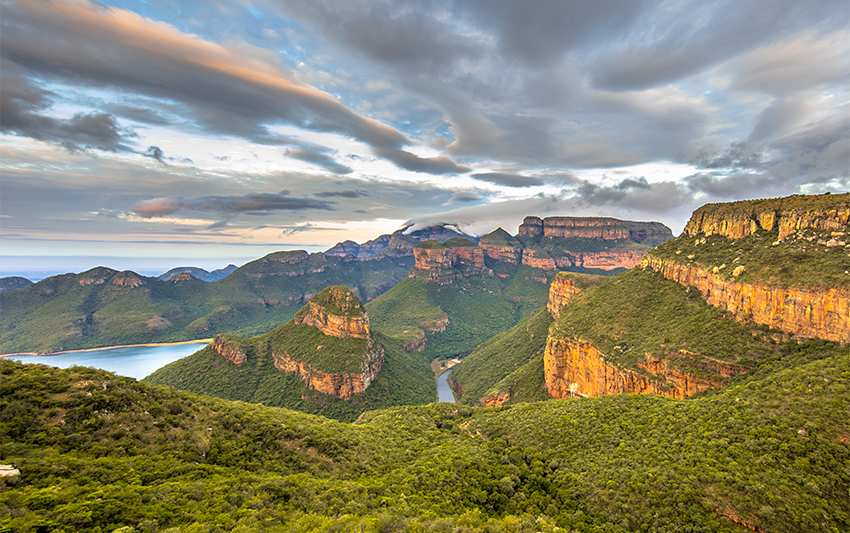 The Blyde River Canyon, tangled in subtropical greenery, is the world's largest green canyon and one of the world's deepest natural canyons. The canyon is filled with fantastic hotspots – from waterfalls to odd geology – and is located along a sensational tourist route known as the Panorama Route.
Bourke's Luck Potholes, where the Blyde and Treue rivers meet, is a collection of massive potholes that have been spun into the riverbed by the passage of spinning water.
The Blyde River Canyon is a popular spot for touring by automobile, foot, or horseback, thanks to its verdant valleys, mountain vistas like the Three Rondavels, and breathtaking viewpoints like the appropriately titled God's Window. Along the route, look for wildlife such as hippos, crocodiles, and Samango monkeys, as well as the Cape vulture, African fish eagle, and Knysna lourie. It's one of Mpumalanga's top bird-watching sites.