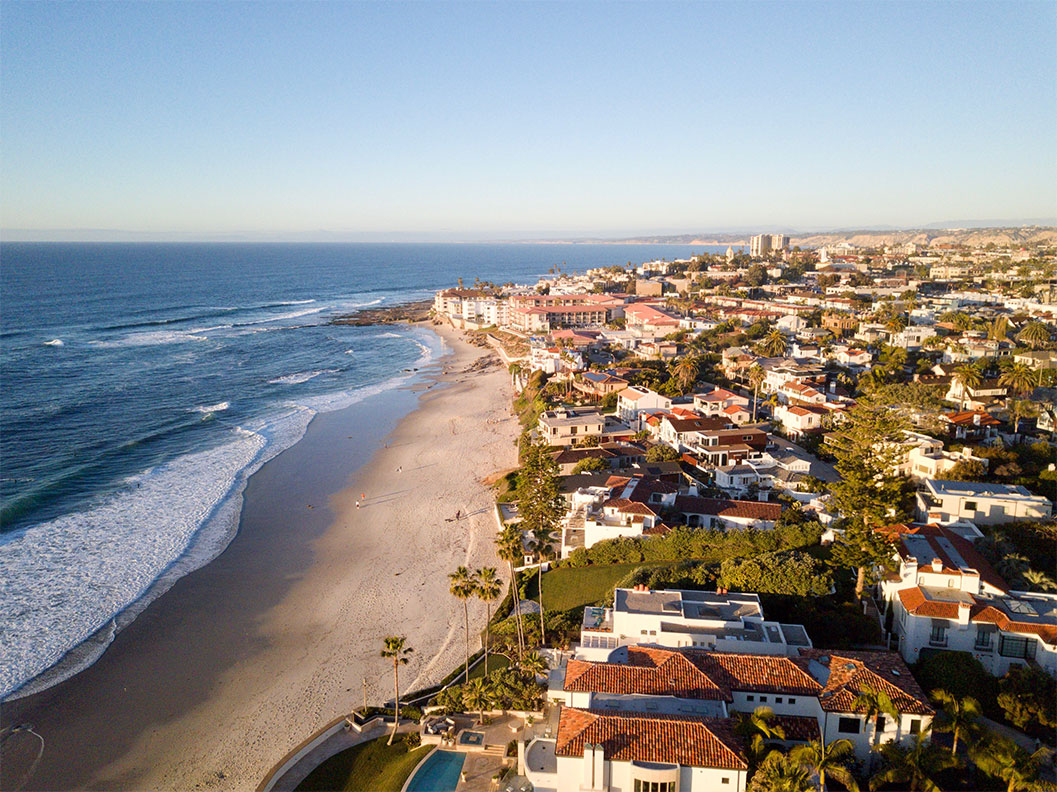 Guide to the Beautiful Beaches in La Jolla
La Jolla's seven miles of rugged coastline is one of the city's most charming features, and each of its beaches is popular for a variety of reasons. Come here to see the best of La Jolla beaches from north to south, and it's popular with tourists.
Watching the famous seals and sea lions at the beach is one of the best things to do in La Jolla and one of the reasons why countless people choose to come to San Diego for a vacation, particularly during the summer months when more people flock here.
1. Black's Beach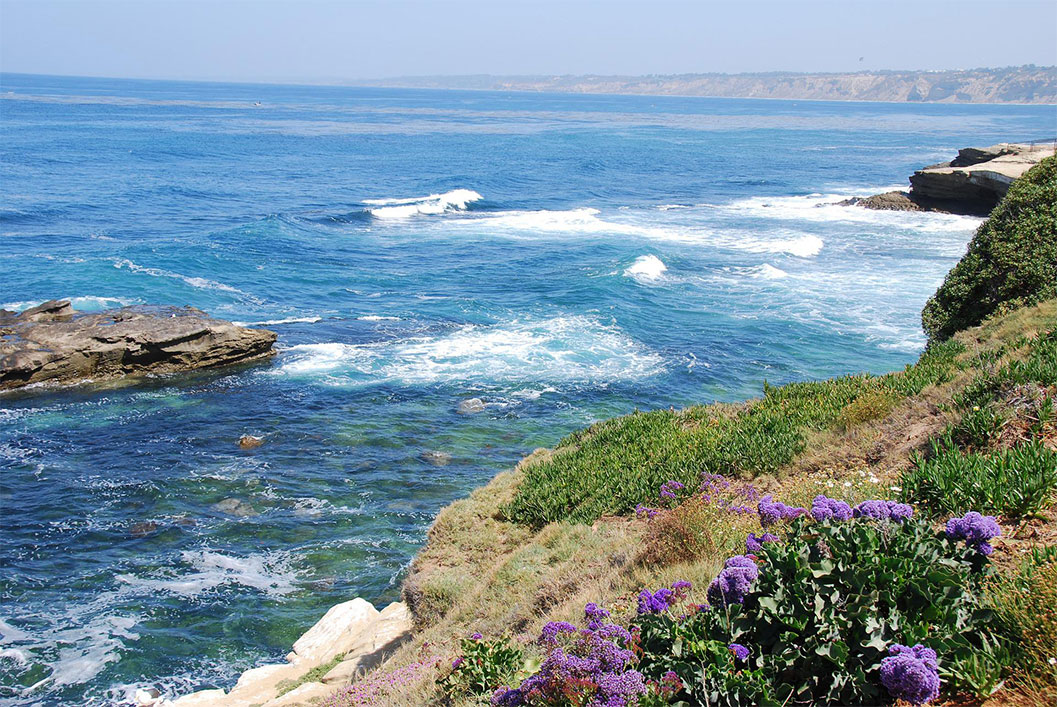 Black's Bay La Jolla is named after the Black family, who owned a horse ranch overlooking the beach in the 1940s. The land was eventually sold and subdivided into several La Jolla farm lots.
Surfers regard the southern section of Black's Beach as one of the most powerful surf spots in Southern California. Scripps Canyon, an underwater canyon just offshore of the San Diego-La Jolla Underwater Park, provides the waves with their power. As a result, Blake has become a relatively dangerous surf spot that should only be visited by experienced surfers. There is a permanent lifeguard stationed here who is on duty all year.
Where to park and how to get there Due to its location (directly beneath the Torrey Pines cliffs), Black's Beach is not easily accessible, and there are now four routes into Black's Beach. You can park in the La Jolla Shores neighborhood, enter the beach, and continue north until you find it, which is also the most popular for the glider trail.
2. La Jolla Cove Beach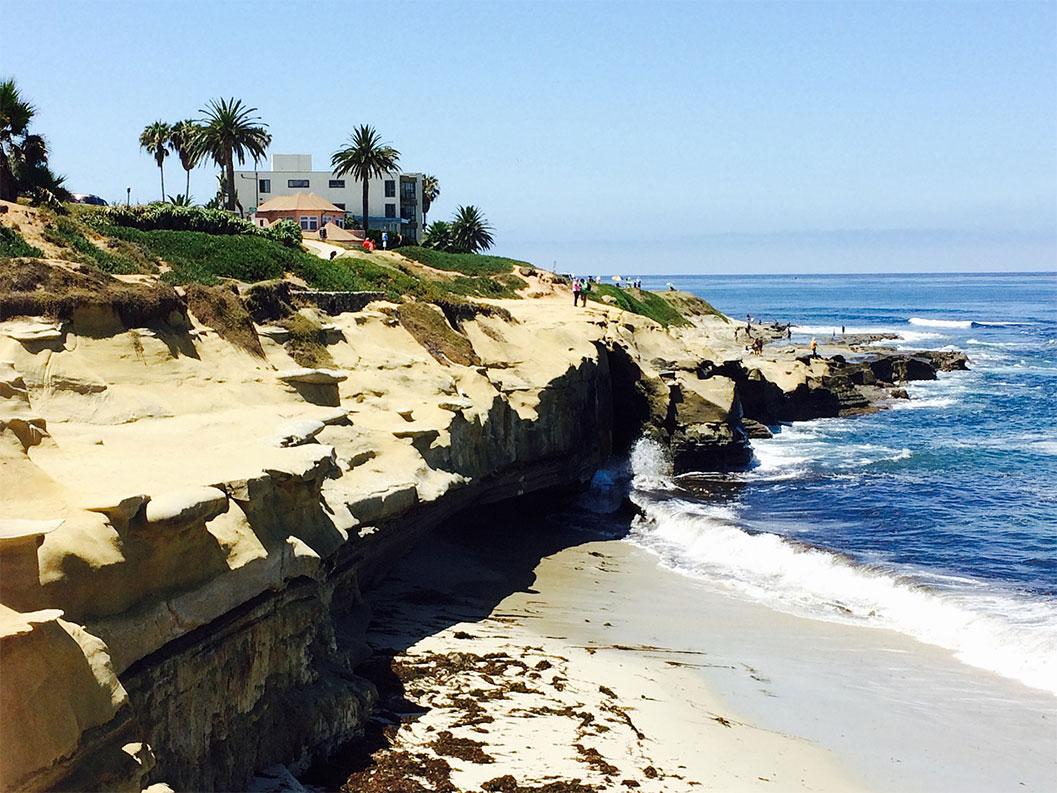 Why should you come here? This is one of the best beaches in La Jolla because it is close to an ecological reserve for snorkeling and diving, it has a nice, albeit small, beach for sunbathing (which can get crowded in good weather), and it is home to La Jolla sea lions. It is also home to a variety of marine life, making it popular with snorkelers, swimmers, and divers.
The waves that roll in from the open ocean can be more violent on the edge of the beautiful La Jolla Cove, so swimmers here are usually more experienced. The water temperature here is also often slightly colder than on a typical San Diego beach. At high tide, the dry sand area is very small compared to other nearby La Jolla beaches. At low tide, however, some fantastic La Jolla tide pools become visible.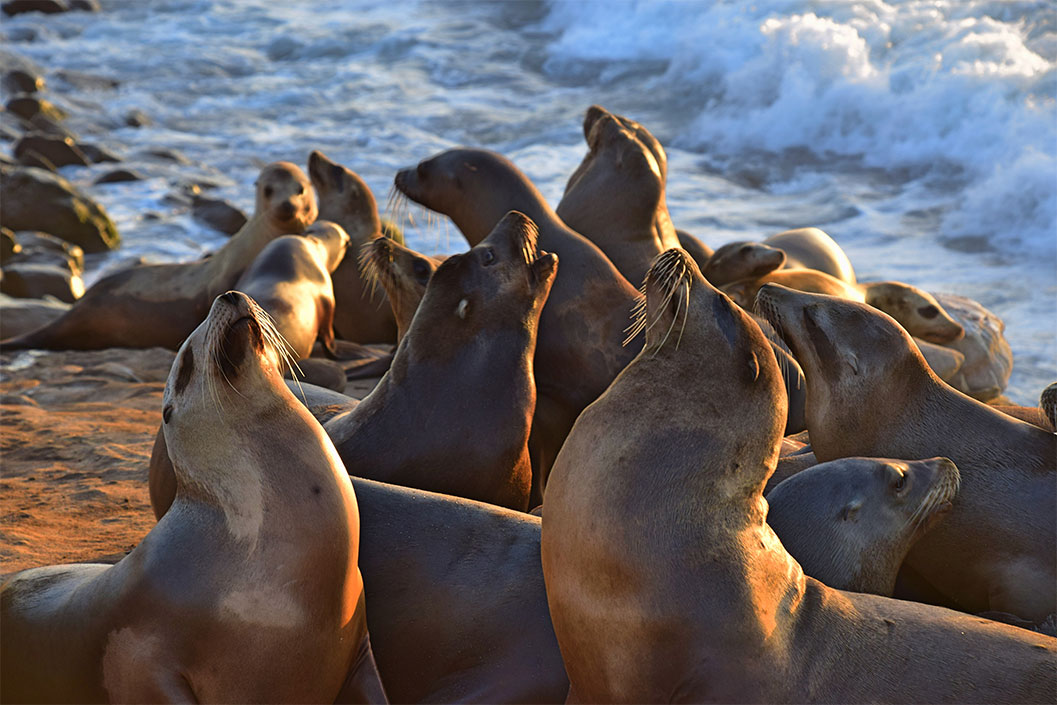 However, no surfing is permitted. Surfboards and kayaks are not permitted because La Jolla Cove is located in an underwater park, and all marine animals are strictly protected. Keep an eye out for the bright orange Garibaldi (the state fish of California), which is unusually common in the area. Also, the water is colder here, so it is best to come here ahead of time to watch the weather.
The address of La Jolla Cove Beach is 1100 Coast Blvd. Because La Jolla Cove is so popular, parking is usually difficult, but you can park on the street, which is more convenient.
3. Shell Beach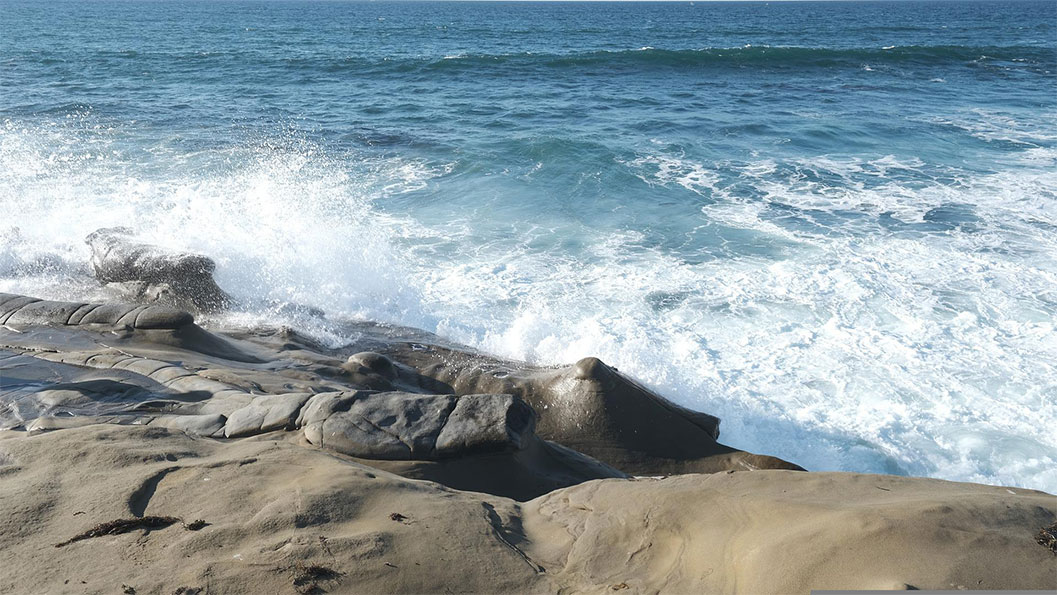 Shell Beach is a small beach located just south of Ellen Browning Scripps Park and north of the children's pool (across the meadow from La Jolla Cove). It is only accessible via a flight of concrete stairs.
This beach is well-known for being a hidden gem of a tide pool attraction. This is due to the fact that at low and declining tides, the south end is home to an incredible variety of marine life.
Through the park, a path along the cliffs leads north to the Coastal Walk Trail. Seal Rock is just offshore, and the beach at the children's pool can be seen to the south. There are also a few green cabanas known as belvederes between La Jolla Cove and Shell Beach. This is a great place to watch the sunset and take pictures, and there are a few picnic tables and benches for resting.
Parking at Shell Beach can be challenging, as it is required to park along the coast path and in designated areas.
4. South Casa Beach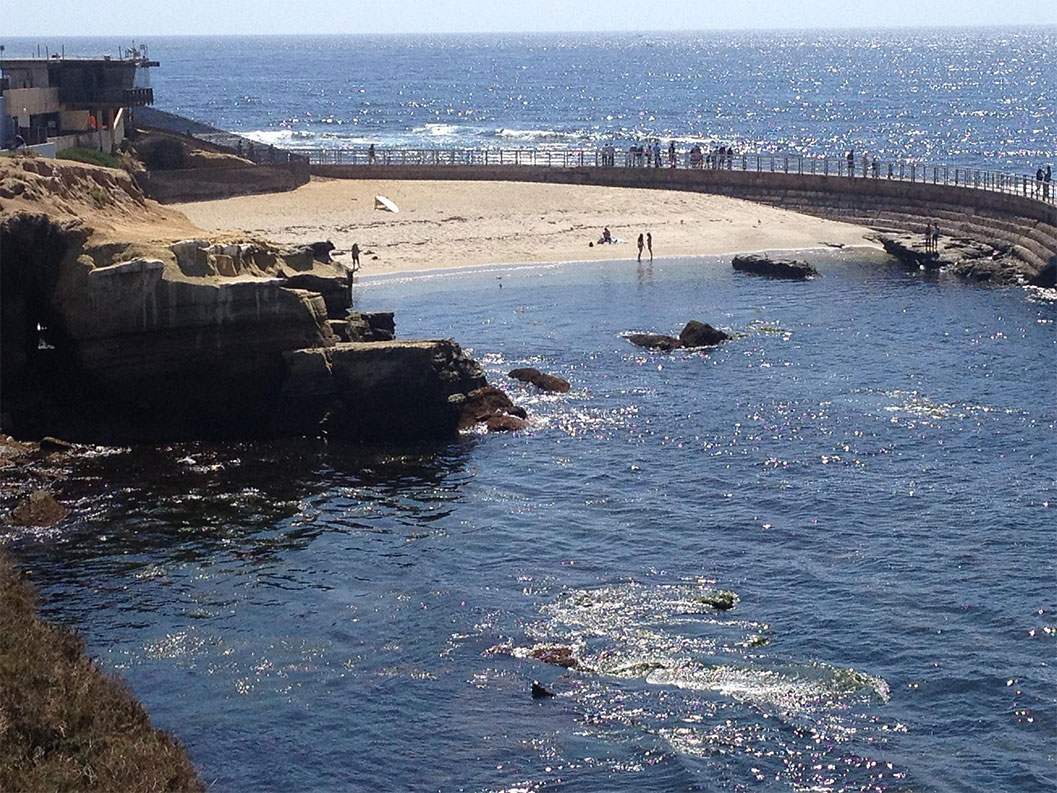 South Casa Beach is directly south of the kids' pool (also known as Casa Beach). It is also said to be on the other side of the lifeguard station for the children's pool, which also serves South Casa Beach.
This La Jolla beach, accessible via the sidewalk leading down from the boardwalk, is a small bay with excellent tide pools during the winter months. People sunbathe on the beach here at other times of the year. Although swimming is not permitted near the sea wall and rocks, many locals and tourists enjoy playing at the water's edge.
There is free parking along the coast path and in the surrounding residential areas.
5. Marine Street Beach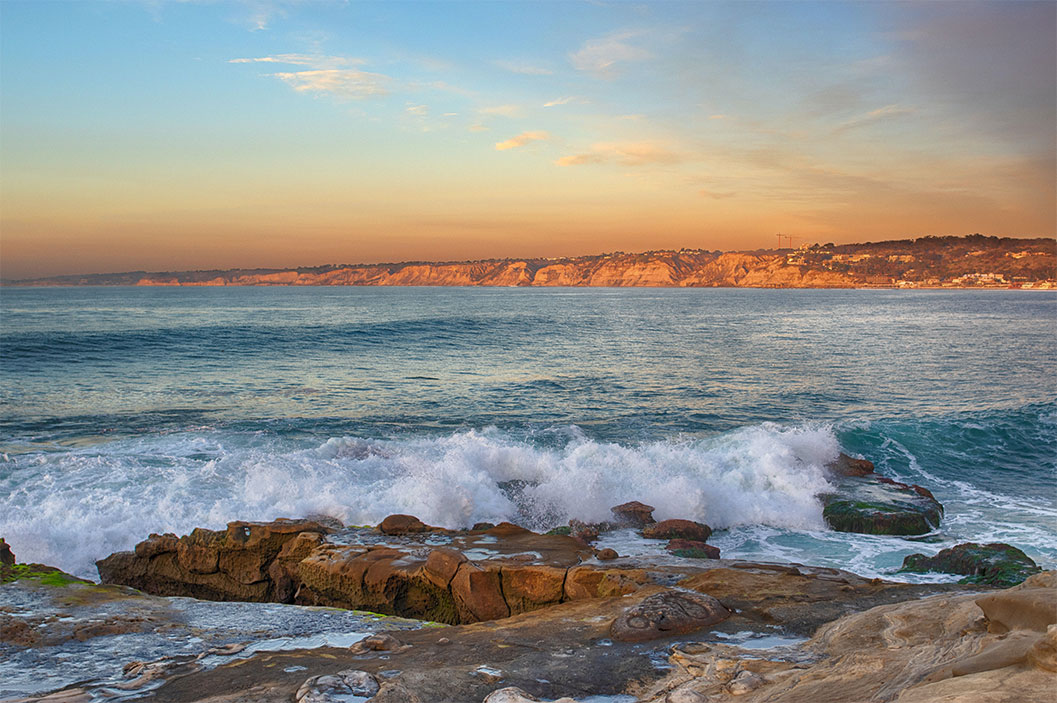 Ocean Street is one of La Jolla's best beaches, with a wide white sand beach located directly between two rocky reef points, Little Point and Horseshoe. Surfing is popular here, and you'll see plenty of surfers and plankers, but it's not for inexperienced swimmers. As a result, it has been the site of numerous injuries and rescues.
Ocean Street has a long tradition of being a locals-only beach. The two oversized beach chairs to your left as you walk down the stairs retain a hometown feel. They've been there for a long time and make for a great photo opportunity. There is also a volleyball net for those who enjoy playing volleyball.
It's also a popular spot for photographers, with many famous ocean photographers shooting here, including Clark Little.
Continue down Ocean Street until you reach the beach. Both cross streets have on-street parking. Many locals park in front of the barrier next to the stairs leading down to the beach (which is generally not very appropriate as the curb is technically red and parking enforcement is aggressive).