Experience Fun Things to Do in Santa Monica
Santa Monica Beach is a beach town which is located west of downtown Los Angeles and is a popular weekend getaway where the beautiful beach is a big attraction for you. Besides the beach, it boasts luxurious beachfront hotels, high-end restaurants, and exquisite dessert stores. You can experience two things at the beach, surfing and beach volleyball, or go for a walk on the beautiful beach, and there are other surprising things to do here.
1. Watch the sunset in Santa Monica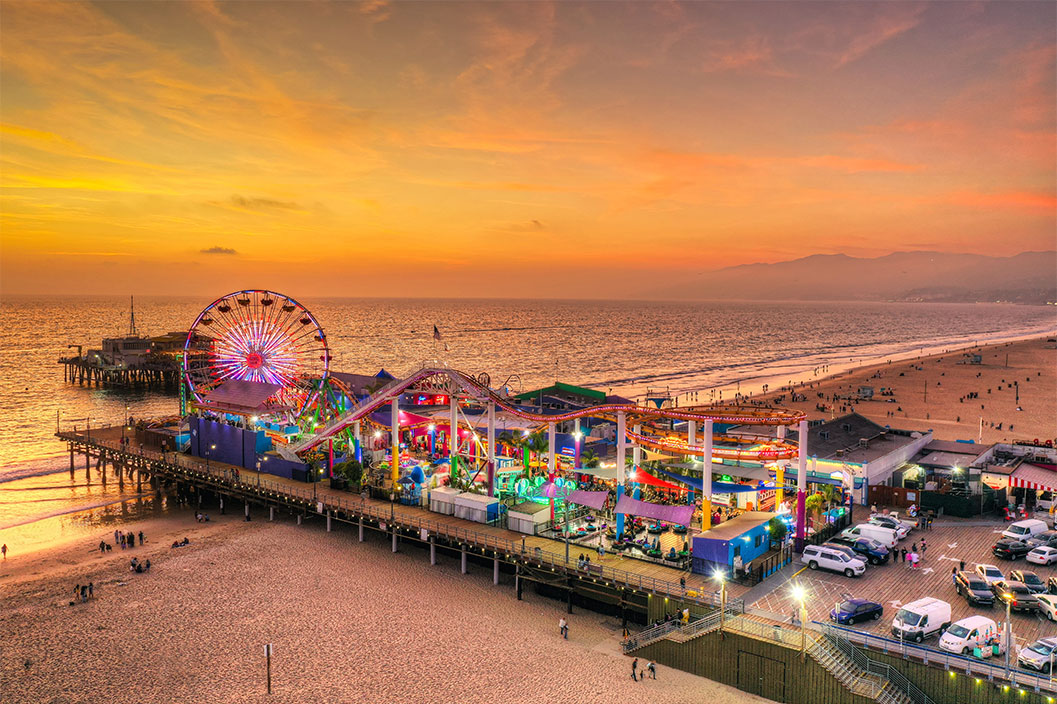 Santa Monica is a beach town in Southern California that has always exuded its unique charm. It's perfect for a weekend or weekday getaway, so come here to watch the beautiful sunsets, sit on the beach, drink a beer, and revel in the beauty.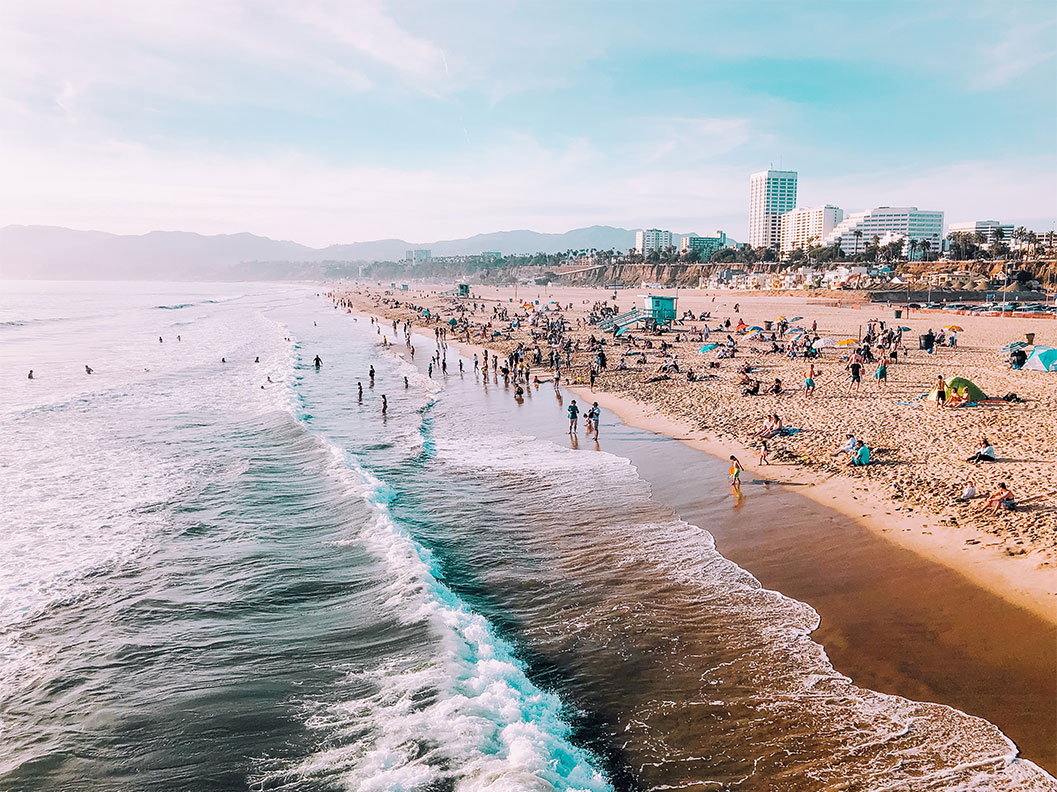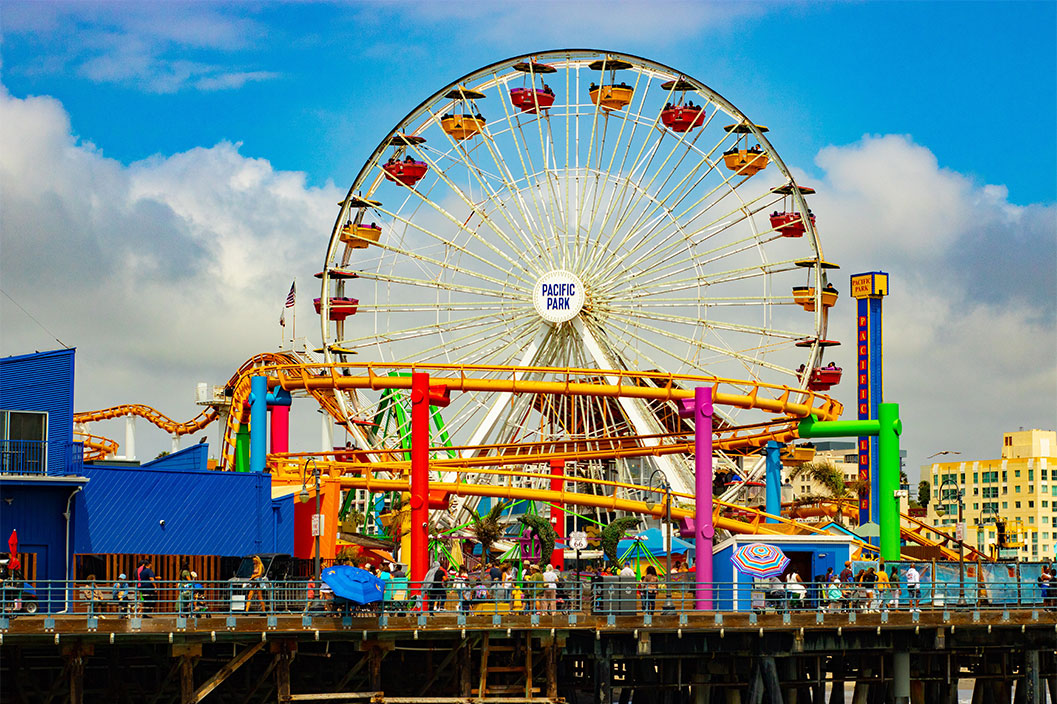 2. Biking to Venice Beach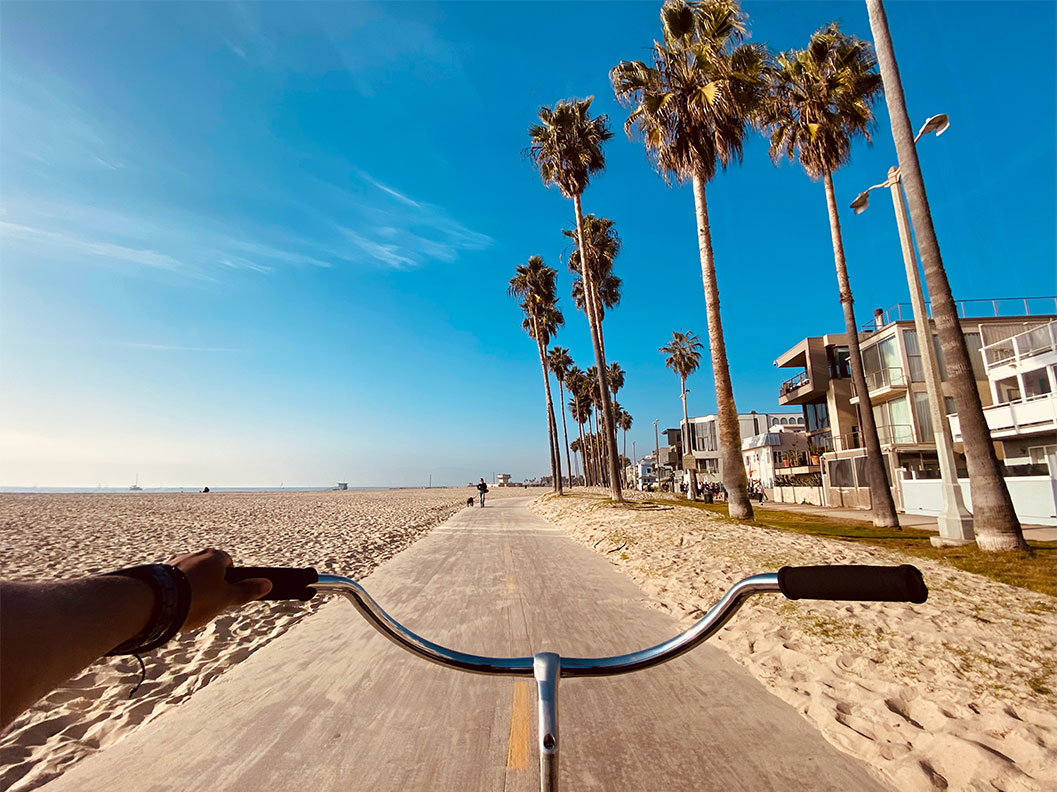 Ride on the beaches of nearby Venice, which is about 2.6 miles and a 10-minute drive from Santa Monica Beach. In comparison to Santa Monica Beach, Venice Beach is less commercial and more popular with locals.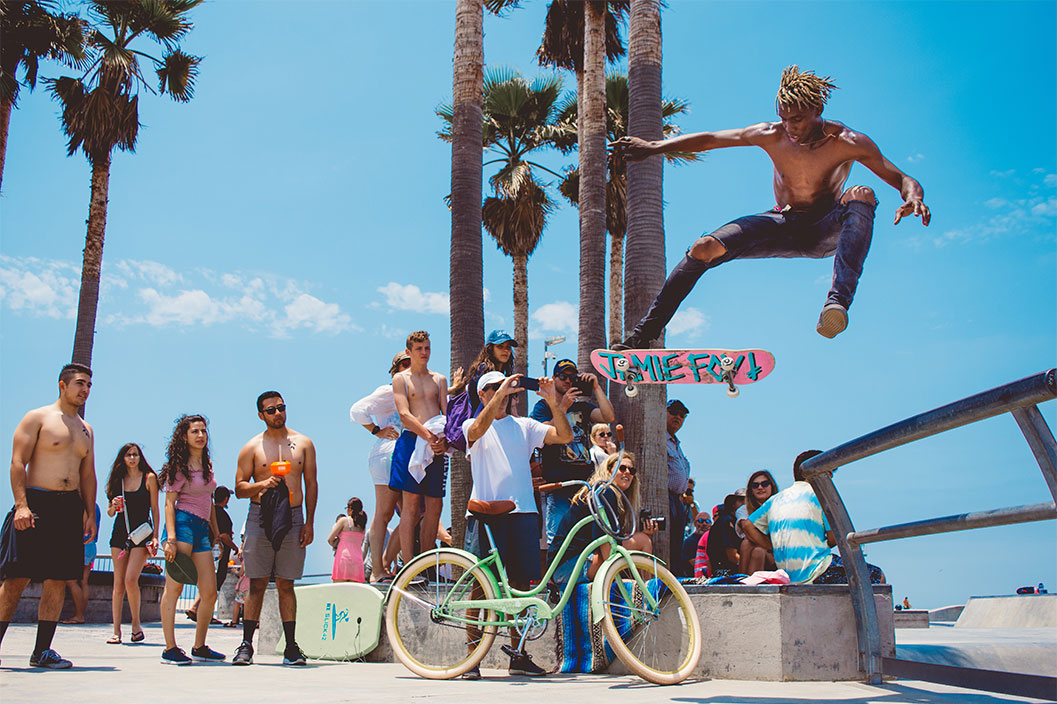 There are also basketball courts, skate parks, and various fitness equipment near the parking lot if you want to get some exercise.
3. Take a stroll along Santa Monica Pier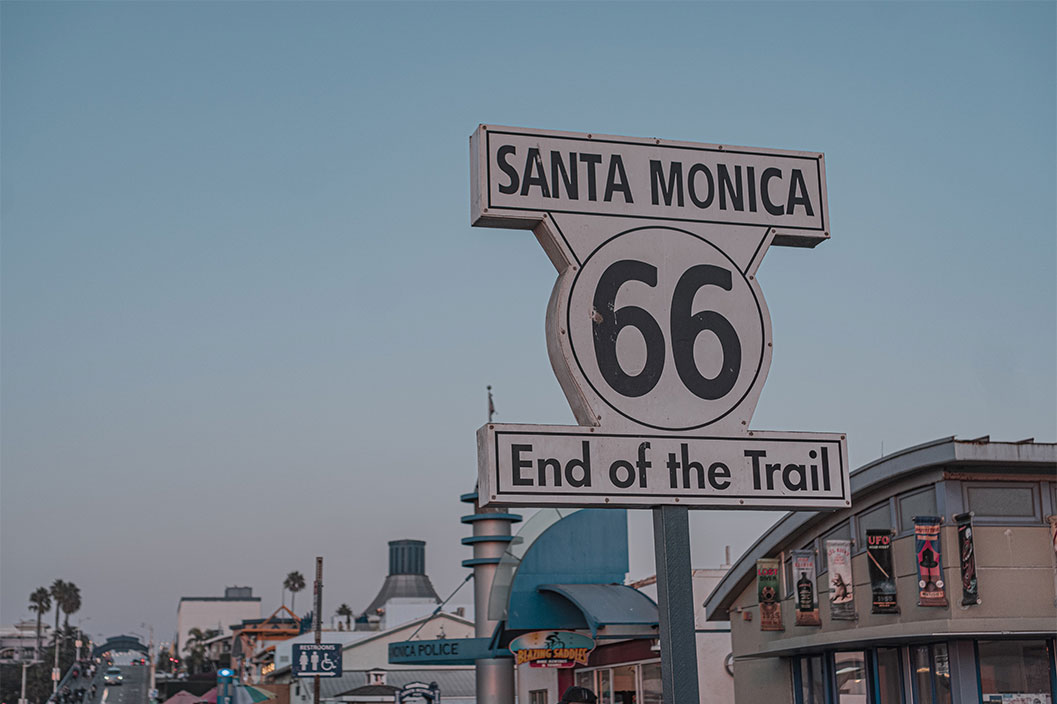 Did you know that? There's a lot of fun to be had beginning at the end of Route 66, at the iconic Santa Monica Pier. Its neon gateway sign is one of the most recognizable signs in Southern California, and when you see the pier, which opened in 1909, you will feel as if you are above the surf, with a spectacular view up and down the coast. Then ride the now-well-preserved 1922 Looff Hippodrome carousel, which is quite rewarding, and, of course, see what's beneath the waves at the Heal the Bay Aquarium (formerly the Santa Monica Pier Aquarium) is highly recommended!
4. Escape to a bungalow on the bluffs
The Bungalow is the embodiment of beach life, inspired by the laid-back vibe of Santa Monica and the romance of Baja California-style cabins. This hideaway at the Fairmont Miramar Hotel and Bungalow features raftered ceilings, quirky furnishings, and a game room designed by surfers. On the patio, sip handcrafted cocktails while watching the unforgettable Santa Monica sunsets. It's Very romantic and relaxed.
5. Enjoy the beach in a stylish hotel
If you've always wanted your own beach house, this shuttered beach house is the place to be. This gray-fronted hotel's bright and breezy rooms are both relaxed and elegant, with balconies overlooking Santa Monica Beach's expansive sands. Meanwhile, you can relax by the pool or rent a beach cruiser from the hotel and enjoy the views, or you can have a great time riding along the 22-mile-long bike path.
6.26th Street Art Center
The 26th Street Arts Center (aka Bergamot Station) is a former plumbing furnace factory and warehouse complex that now houses one of Southern California's leading gallery collections. Head to Montana Avenue for high-end fashion in a low-key setting, where you'll find cool boutiques and restaurants, and if you're lucky, you might see some celebrities.