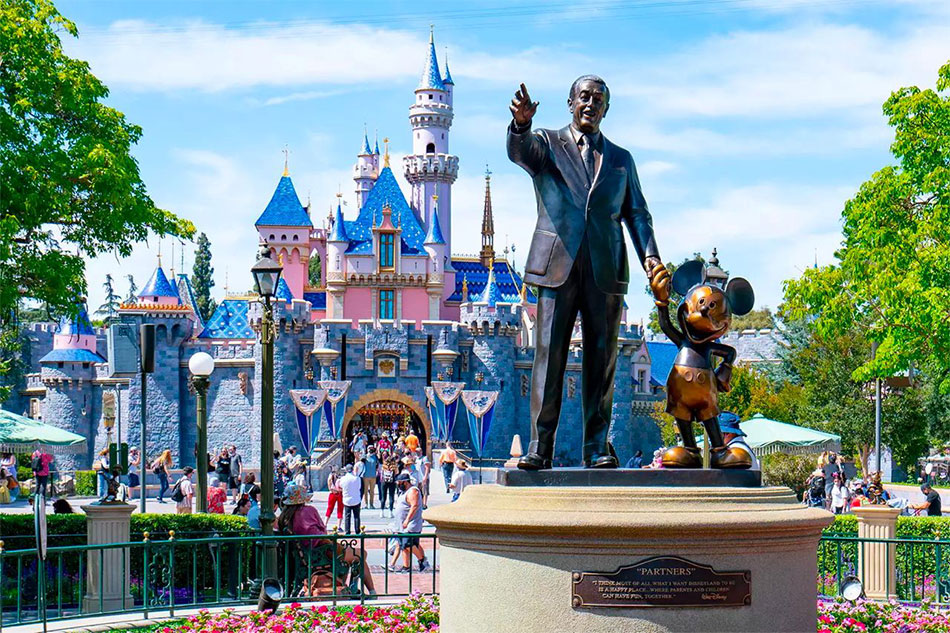 Visit Worldwide Disneyland This Summer
Walt Disney got the idea to build Disneyland after visiting Griffith Park in Los Angeles with his two daughters, and as he watched them ride the carousel, he got the idea to create a place where adults and children could play together. People associate Disneyland with fun, adventure and surprises; now, Disneyland in China, Shanghai Disneyland, Hong Kong Disneyland, and other Disney parks have become popular tourist attractions worldwide. It is even the best place to visit for families and children.
You can experience being in a fairy tale park, experience future technology, get close to animals, experience the thrill of Hollywood blockbusters, experience the most childlike joy, and experience the surprise of fairy tales. You can also share the wonder and happiness of a realistic version of fairy tales with your family.
1. Disney, Los Angeles, California, USA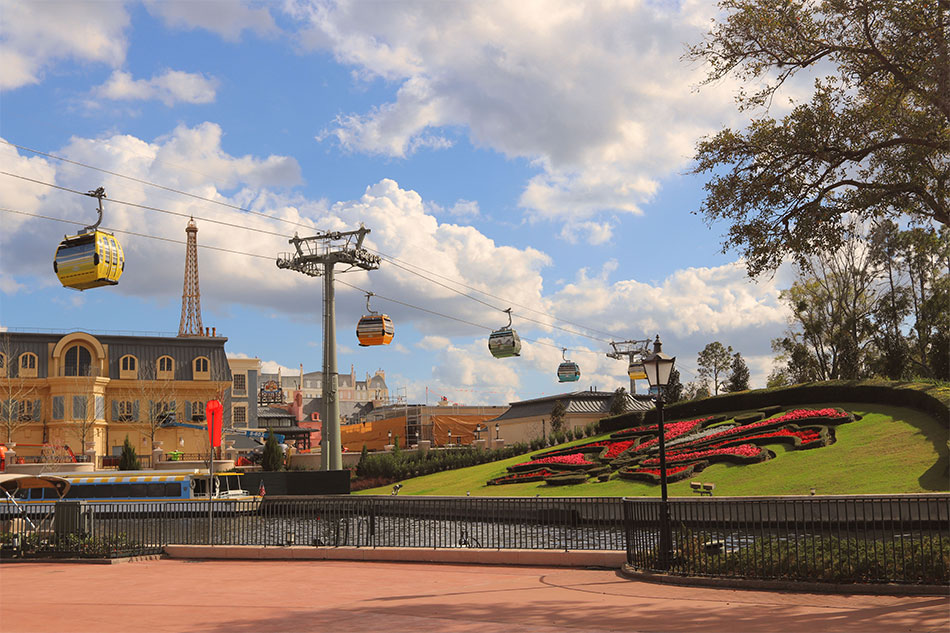 California Disney is a major attraction that you should not miss if you bring children to Los Angeles. The park is divided into two sizeable integrated amusement parks, Disneyland and Disney California Adventure. Disneyland comprises eight themed areas: World of Adventure, Future World, Fairytale Castle, Western Kentucky Times, Mickey's Toon Town, Old Main Street, Animal World, and New Orleans Square. Each region has its distinct characteristics.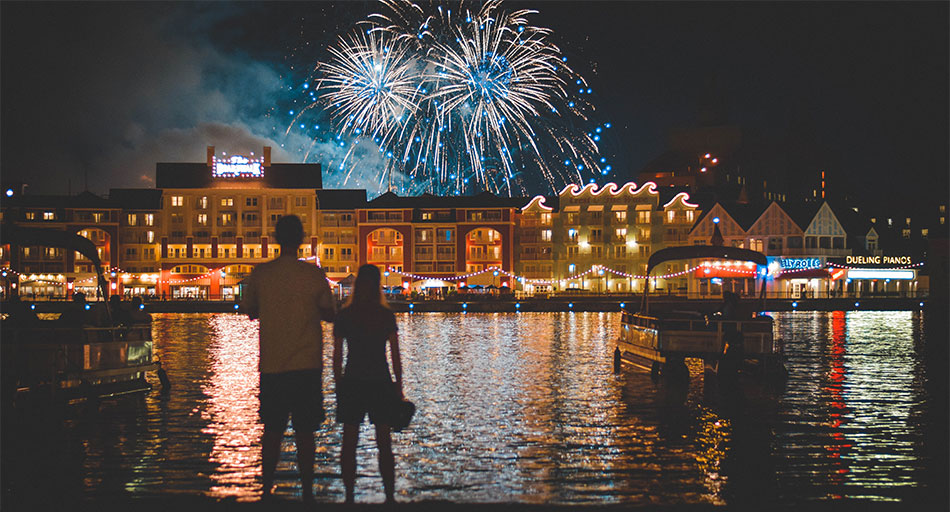 You can bring your children to interact with Mickey Mouse, Donald Duck, and other classic animated characters to embark on the most magical journey of the fairy tale world. You can ride the most popular California Mickey roller coaster, visit the Hollywood Studios, which focuses on musicals, 3D animation, and theatrical performances, see the 3D special effects film "The Bug Bug Crisis," or dine with Snow White and mermaids at the "Ariel's Grotto". We are excited to begin your fantasy journey.
2. Orlando, Florida, USA Walt Disney World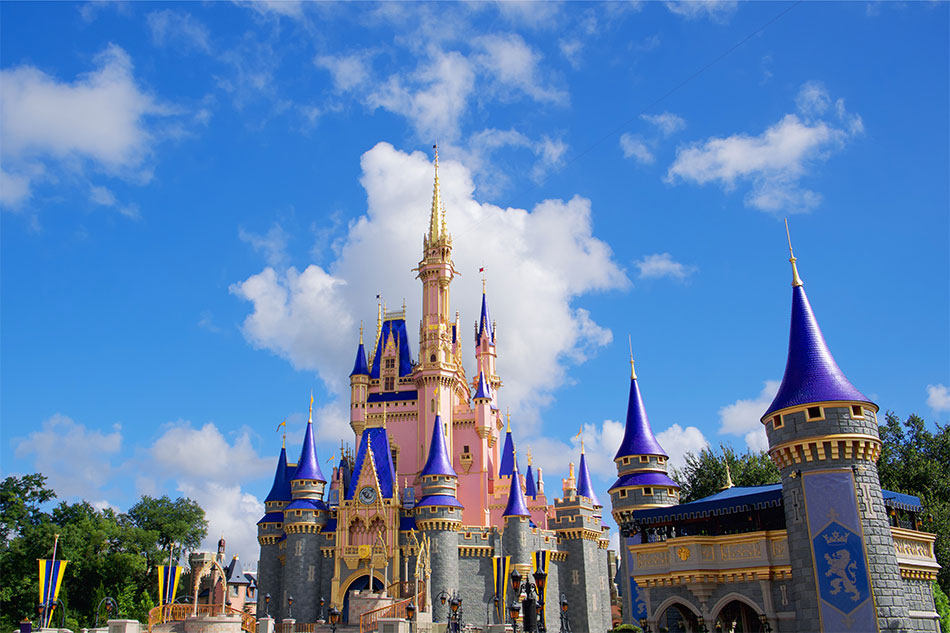 As one of the world's most famous theme parks, Orlando's Disneyland includes four theme parks and two water parks. Recommended for family tours must go to the Magic Kingdom, Animal Kingdom, adult tours, Hollywood Studios, and Animal Kingdom because here you can play Avatar. If you have more time, be sure to go to Epcot - this is the only place where you don't have to wait in extensive lines, where you can eat good food and drink Disneyland. At night there is no less; the Magic Kingdom fireworks show attracts countless visitors every year. It is also one of the most popular "Disney parks".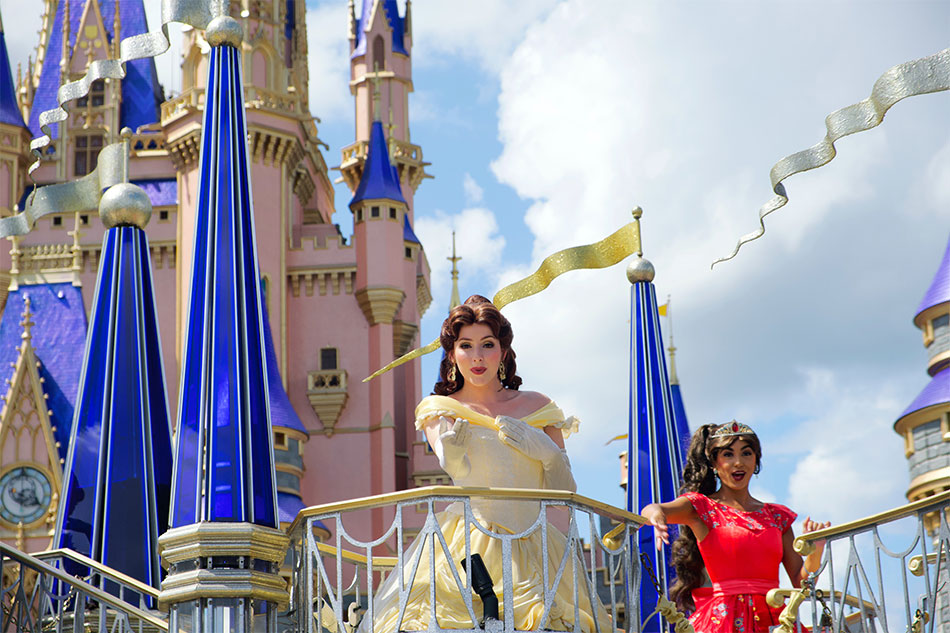 The most classic Disney fairy tales are here. You will discover many new things, experience the joy of the magical world of magic, and enjoy all the surprises and pleasures that Disney Orlando brings to you and your family.
3. Disneyland Paris, France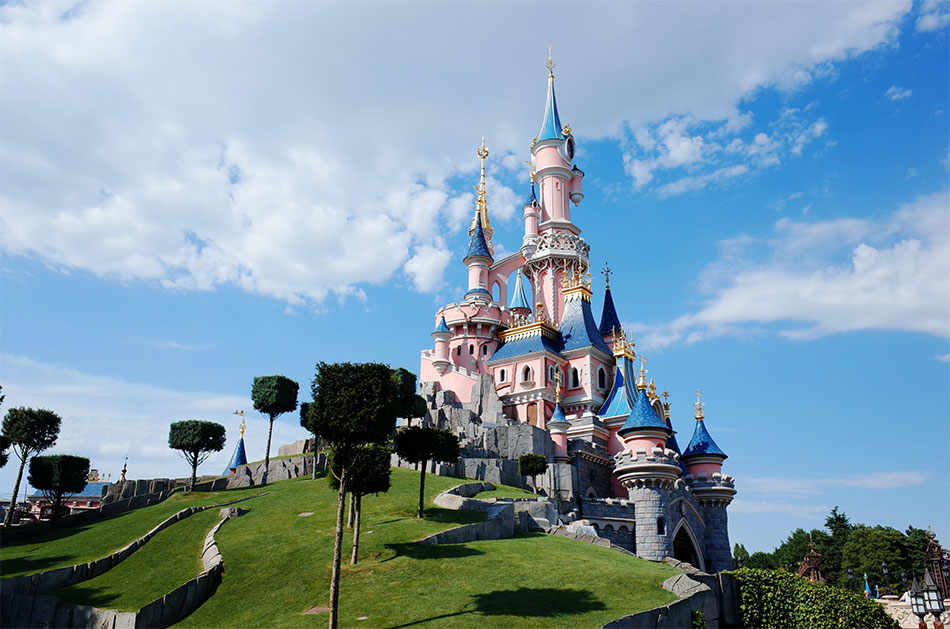 Disneyland Paris, a place full of pink colors, romance, and joy is also a great place to enjoy family time with your family, where you can find activities for you and your family. For those with a strong heart, more thrilling experiences will make for an unforgettable experience. For those who just want to be quiet, doing nothing and watching the live shows can make you and your family incredibly happy.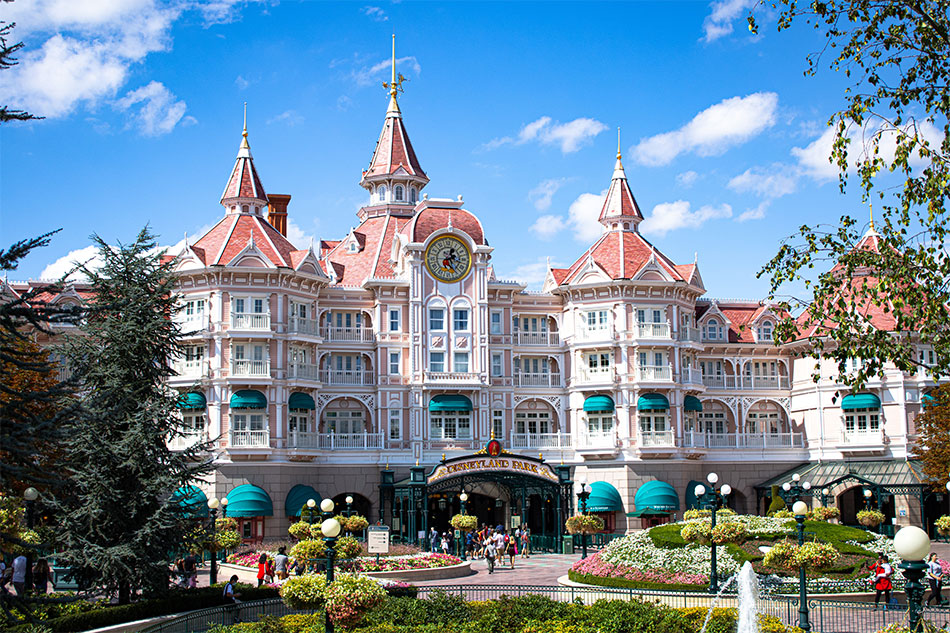 Disney Paris also has its unique features, Because only in Paris there is the "Pink Sleeping Beauty Castle," which is the unique representative building of Disneyland. And the wonderful thing about this castle is that many people come to Disney Paris for it; I heard that the original construction of this pink castle was to build a palace that does not lose to the rest of Europe and attract the attention of Europeans.
And at the other Walt Disney Studios Park, there are all the exciting facilities. If you and your family like thrills, this would be a good choice. It is recommended to visit Walt Disney Studios Park first and then head to Disneyland in the afternoon, as only Disneyland has the Disney Parade and the evening fireworks. After getting your fill of the beautiful facilities at Walt Disney Studios in the morning, you can take your time in the afternoon to take pictures and watch the parade, which is a perfect itinerary. You can better immerse yourself in the surprise and romance that Disney brings you!
4. Tokyo Disneyland, Japan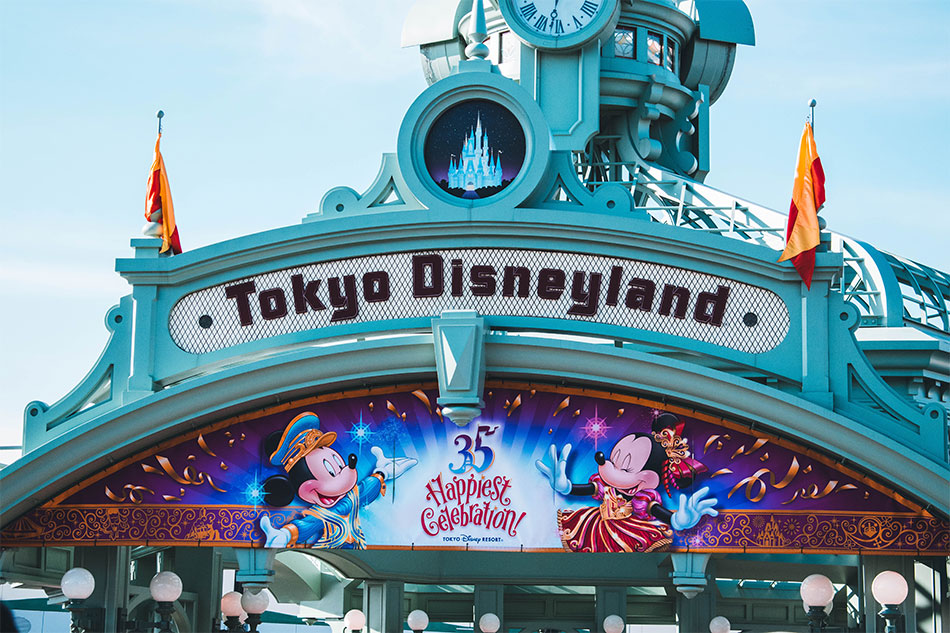 The fairy tale world of Disney Kingdom is always enchanting, and for those who come here, it will make you feel like a fairy tale world. We are talking about Tokyo Disneyland, which has seven theme parks: Main Street USA, Adventureland, Frontierland, Animal World, Fantasyland, Mickey's Toontown, and Tomorrowland.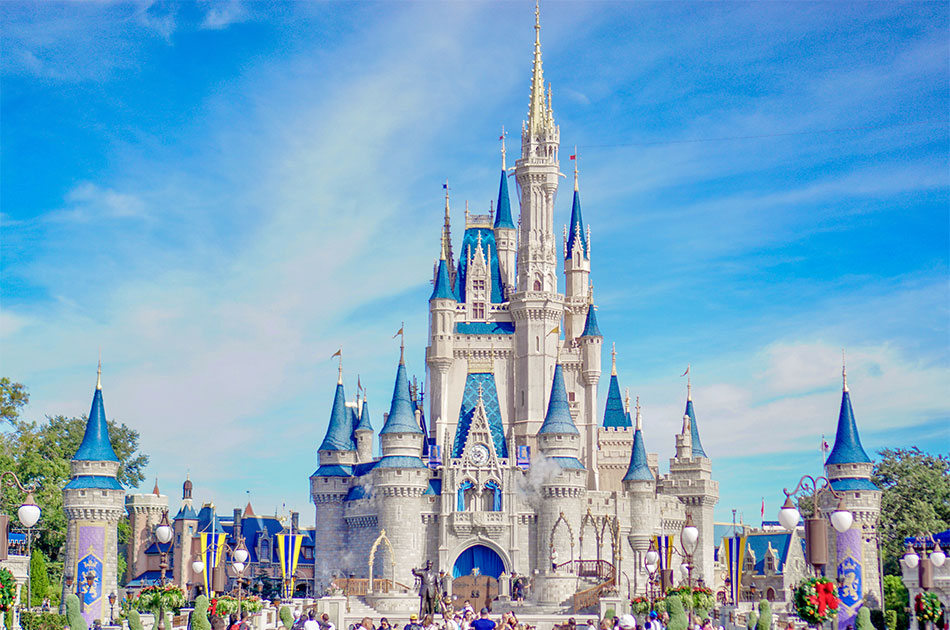 When you come here, you can feel the joyful atmosphere of the movie when you sit on the coffee cup of "The Magic Story of Beauty and the Beast" and dance to the theme song of the film. And, with the development of the plot, you can also experience the romantic love story between Belle and the Beast!
Walking through the Beauty and the Beast park and deep into the forest, you will see the Fantasyland Forest Theater, the first of its kind in Tokyo Disneyland. Here you can enjoy a live performance by Mickey and his friends with the theme of "Journey to the World of Music," which is full of joyful energy and transports you and your family into a realistic version of the fairy tale world.
5. Hong Kong Disney, China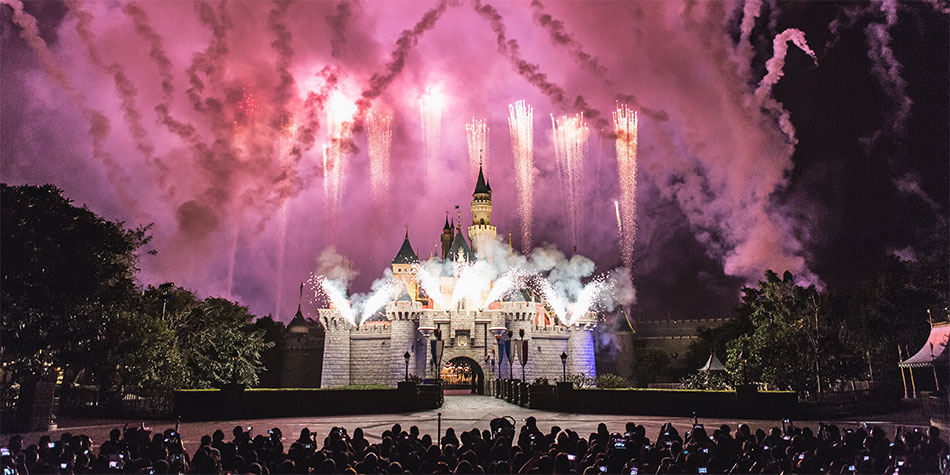 Hong Kong Disneyland Resort is the most miniature Disneyland in the world. However, its "World of Adventure" area is still larger than other Disneyland parks, and the "Mickey's Fantasia" show uses the world's most giant 3D seamless screen, making it more like a real-life fairy tale world. Hong Kong Disneyland Express, which includes the themed Hong Kong Disneyland and two themed hotels, is a popular attraction.
There are so many activities you can experience here. It is an excellent choice to go and sit on the Mystic Manor Gondola, which is said to have a beautiful story: Sir Henry, the British explorer, placed various treasures in the "Mystic Manor" for visitors to see, but his pet monkey "Abe" accidentally opened a music box from a Balinese tribe. When touring, you need to take the "Mystic Manor Electromagnetic Car" and explore every corner of the Mystic Mansion with musical stardust.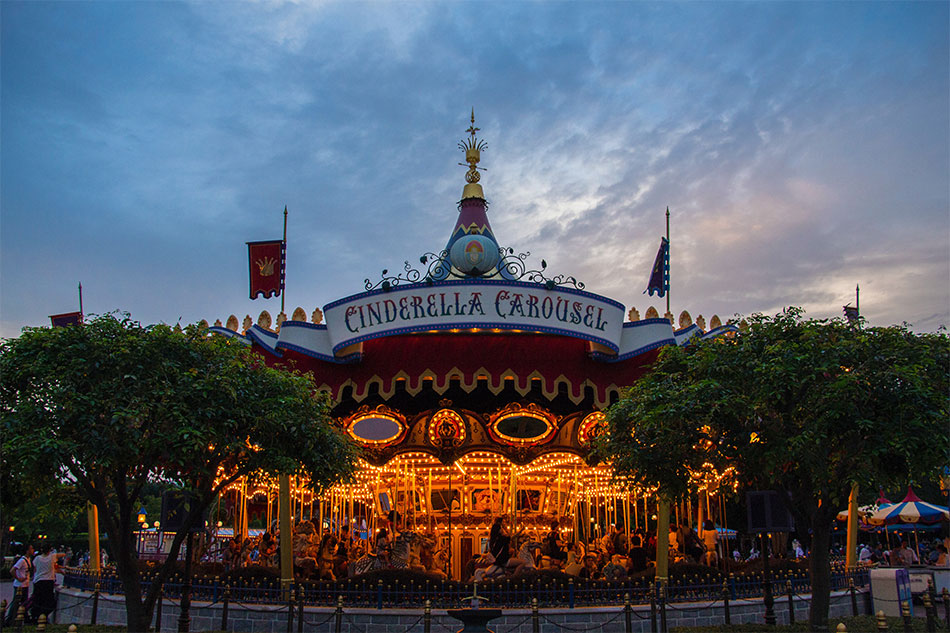 In Hong Kong Disneyland, Grizzly Mountain Extreme Mine Train event. Although the same as other Disneyland roller coasters, the roller coaster here will make you feel a sense of fear gradually deep while playing. The first is the average speed. But it will get faster and faster, not only high and low ups and downs, more curves, with sound and light effects, full of excitement, of course, there is no shortage of continuous screaming. If you like excitement and have a strong enough heart, you can also feel the excitement of the Grizzly Mountain Expressway mine car.
6. Shanghai Disneyland, China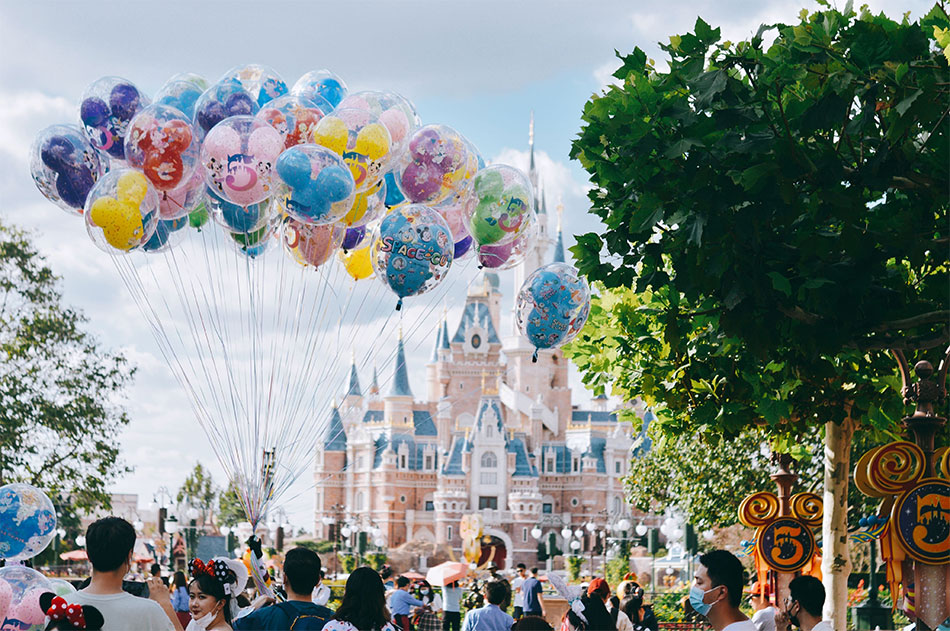 Finally, I'd like to discuss Shanghai Disney, where everyone can enjoy creativity, adventure, excitement, and fun! Set your sights on the Fantasy Fairytale Castle, the world's tallest and largest Disney castle, featuring seven charming and unforgettable parks: Mickey Street, Garden of Whimsy, Fantasyland, and Islands of Adventure, Treasure Bay, Tomorrowland, and the Disney-Pixar Toy Story Theme Park.
If you want to experience thrilling activities, choose the Speedy Light Wheel, and if you have children with you, go to see the drama show that can immerse you, the Alice in Wonderland tour. Still, the most extraordinary thing is to make sure to see the light show at night; it will genuinely transport you to the fairy tale world.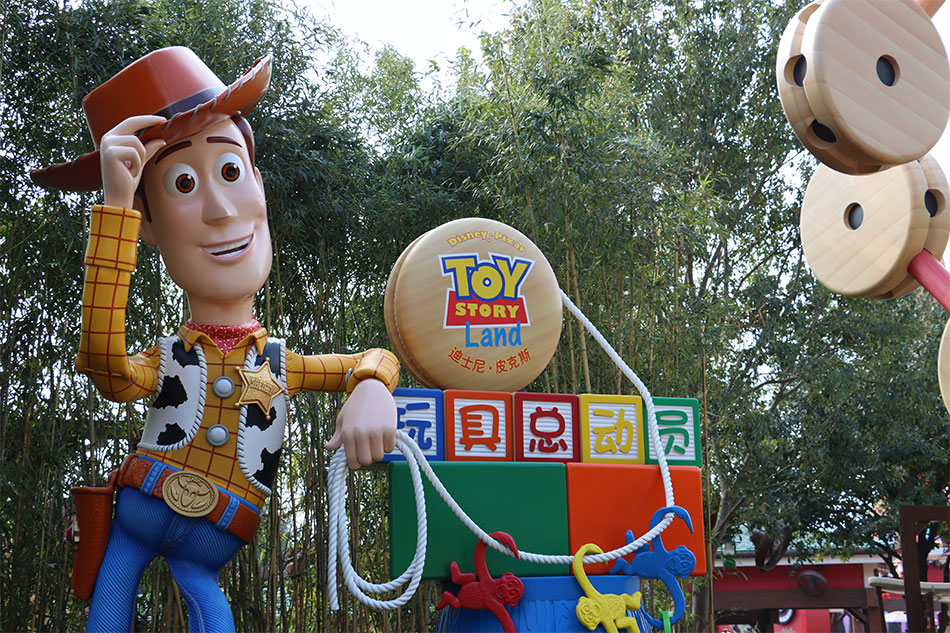 If you want to see a realistic version of Frozen, go to the Frozen & Singing Extravaganza and sing with Anna, Elsa, Kristof, and Snowball to feel the magic of music and magic firsthand.
And the Light of Wonderful Dreams phantom show allows you to experience stepping into the light and shadow intertwined with Disney Wonderful Dreams, with the rendering of music to light up the dreams and lamp in your heart. This new technology and light art are woven into fairy tale dreams, with fireworks, flame, water screen, laser, and interaction flow, presenting a 360-degree immersive experience. Allow you to become the protagonist in the light and shadows right away.
If you have more time and plans, come early and see Captain Jack's Amazing Stunt Adventure; the hunt for Captain Jack is underway, full of big scene stunts that can make you laugh, and its ending is even more thrilling. In short, Disney's surprises are waiting for you to discover.