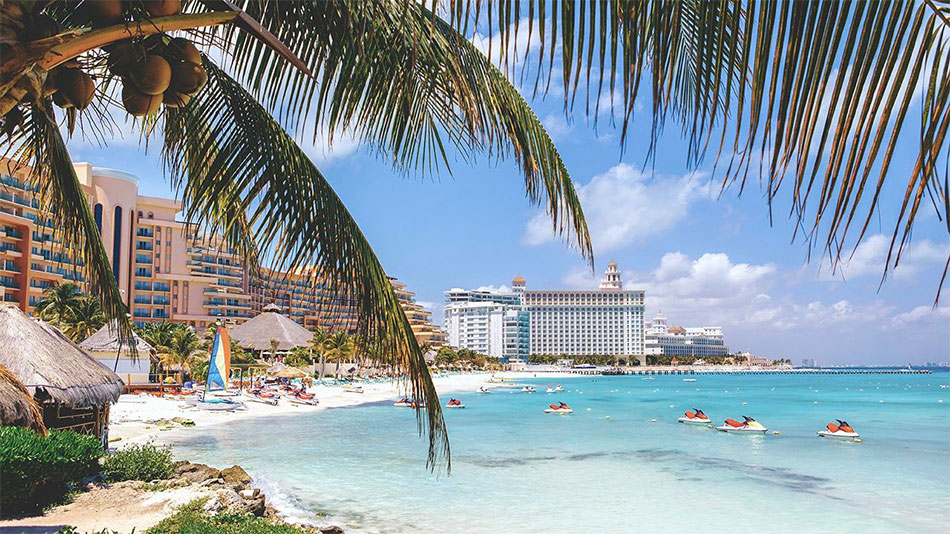 Miami South Beach Tour Guide
For its pleasant, warm weather and beautiful beaches, Florida is known as the "Sunshine State," and Miami is the largest city in its southern metropolitan area. Miami is between Biscayne Bay, the Florida Everglades, and the Atlantic Ocean in Florida's southeast corner. Because of its beautiful beaches and resort atmosphere, have become a popular vacation destination.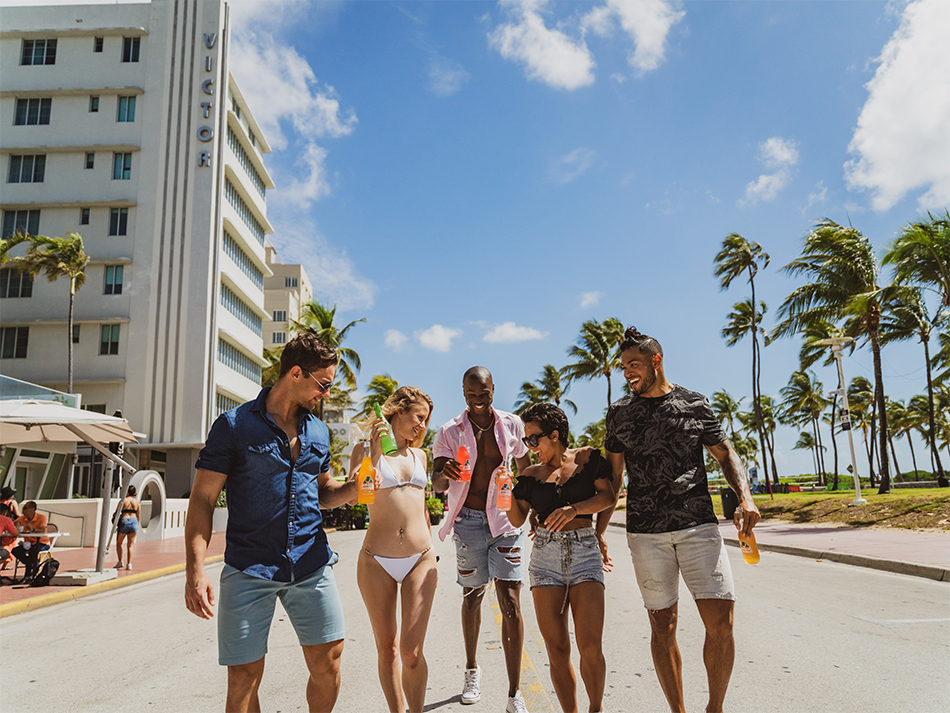 South Beach, located at the southern end of Miami Beach, is the area's most well-known and popular beach. It has clear blue waters, soft sandy beaches, and a luxurious beach resort atmosphere that will make you fall even more in love with it. You can soak up the sun, lie on the warm sand, forget your worries, and simply enjoy the beauty of the location, or you can play barefoot beach volleyball with friends on the silvery-white sand or jump on a speedboat and fly through the spinning ocean. It's also a popular vacation spot for celebrities, so you might run into some of them if you're lucky.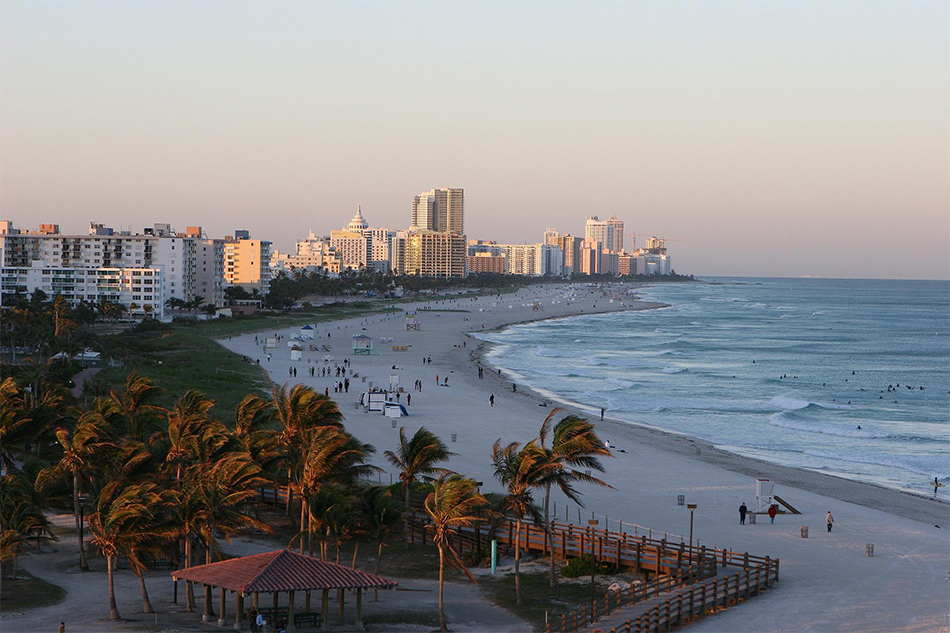 Q: Best time to travel
Miami has a tropical monsoon climate with a distinct rainy and dry season. Also, due to its low latitude, the weather here is warm all year round. December-April is the best time to visit Miami and the best time to visit the Great Swamp National Park. June - the end of November is hurricane season with high winds, rainfall, and thunderstorms, but temperatures are still warm, and it is a slow period to come here.
1. How do you get to South Beach?
Going from Miami Airport to South Beach will take 20 minutes by Uber/Lyft for $20+ or take the Miami Beach Airport Flyer (Route 150).
Going from downtown Miami to South Beach takes about 15 minutes by Uber/Lyft and costs $15-$20.
2. How to play in Miami South Beach?
Notes:
On-street parking along the coast is available if you are driving, but the open parking spaces are very compact and not very easy to find. If you miss the peak period, there may be some empty spaces. The need to know is that it is best not to park indiscriminately. The probability of being towed away here is very high.
The color of the seawater here changes with the weather, and the state of the scenery that day is entirely dependent on the light, so you should check the weather ahead of time to enjoy the best view.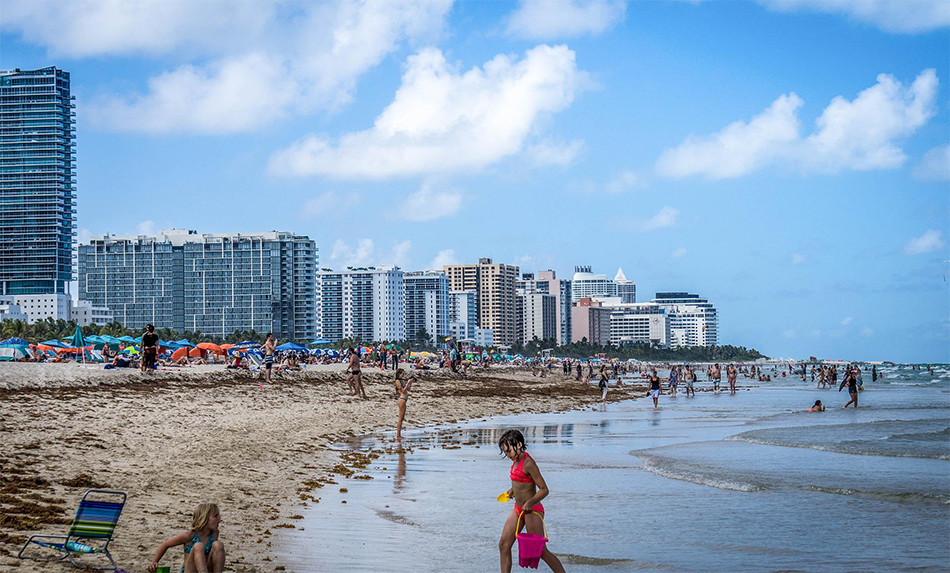 When playing at the beach, remember to wear sunscreen. You should also reapply frequently. The sun is powerful here, and it is very easy to get sunburned, especially for beauty lovers (especially Asians need to wear sunscreen).
You should bring mats and hats before coming here, even though the beach chairs/umbrellas in the hotels here can sit, it costs money, some $20 a set/hour, some $50 / day, if you do not want to spend money, it is best to bring your own more convenient.
Things to do
(1) Go shopping on Lincoln Road
You'll find trendy retail stores, street-side cafes, bars, and art galleries in this lively neighborhood, making it a great place to shop and relax, grab a bite to eat, and taste Miami's delicious food.
Opening hours: 10am - 23pm
Parking: There are several parking lots, usually 2 USD per hour
Address: Lincoln Rd, Miami Beach, FL 33139
(2) See colorful old houses in the Miami Beach Architectural District
There is the Miami Beach Architectural District, an American Historic District with the largest collection of painted art buildings in the world. Famed Italian fashion designer Gianni Versace lived here, and the Atlantic Ocean borders it to the east, Sixth Street to the south, Alton Road to the west, and Collins Canal and Dade Avenue to the north. There are 960 historic buildings here. Those who like vintage style and architecture can experience the beauty of art, or it is romantic to stroll around, take photos and see the elaborate houses.
Opening hours: 9am - 17pm
Address: 1001 Ocean Dr, Miami Beach, FL 33139
(3) Go to South Pointe Park to watch the sunset
South Pointe Park is located at the southernmost end of South Beach, with a long beautiful ocean view line and a nice pier that extends into the ocean. Strolling around the area or finding the right angle to see the surrounding views of Biscayne Bay, downtown Miami, looking out over the endless Atlantic Ocean, and watching a sunset as the sun goes down, is an activity worth experiencing.
Parking is free here, but spaces are tight, so it's best to take a walk or Uber to make it easier!
Address: Washington Ave, Miami Beach, FL 33139
(4) Playing volleyball in Miami South Beach
Sunbathe on South Beach, feel the warmth of the sea on the beach, go for a swim, or play a game of volleyball on the soft, warm sand, or if you want to experience more activities and you have more budget, you can also pay to experience various yachting activities on the sea and enjoy a perfect holiday in South Beach.
Address: Miami Beach, FL 33139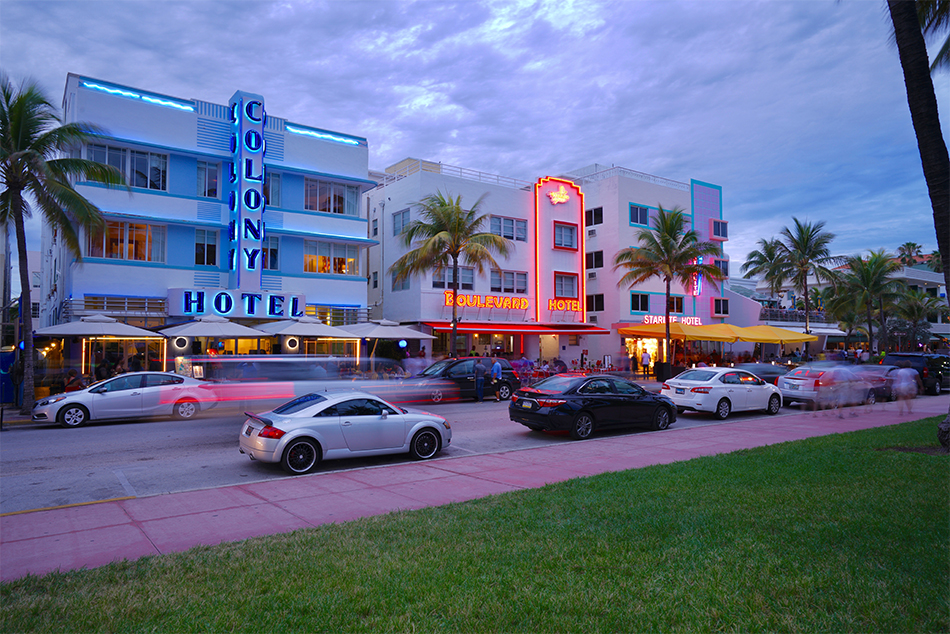 3. Where to Stay Accommodation in South Beach?
The Redbury South Beach
This hotel is ideally located in the heart of South Beach, very close to the beach, with rooms offering a rooftop outdoor pool with a sun deck, and for shopping, the luxury stores of Lincoln Road Mall are a ten-minute walk away.
Address: 1776 Collins Avenue, Miami Beach, FL 33139
These two hotels are moderately priced
Ocean Reef Suites
Located in Miami Beach, Ocean Reef Suites is in the Art Deco District, a 2-minute walk from the beach and the Versace Mansion.
Address: 1130 Collins Avenue, Miami Beach, FL 33139
The Meridian Hotel Miami Beach
The beach is a 4-minute walk from the hotel. Urbanica, The Meridian Hotel, is 600 meters from Ocean Drive and 700 meters from the Art Deco Historic District in Miami Beach. You can unwind with a drink at the on-site bar. It's also great for double occupancy.
Address: 418 Meridian Ave, Miami Beach, FL 33139