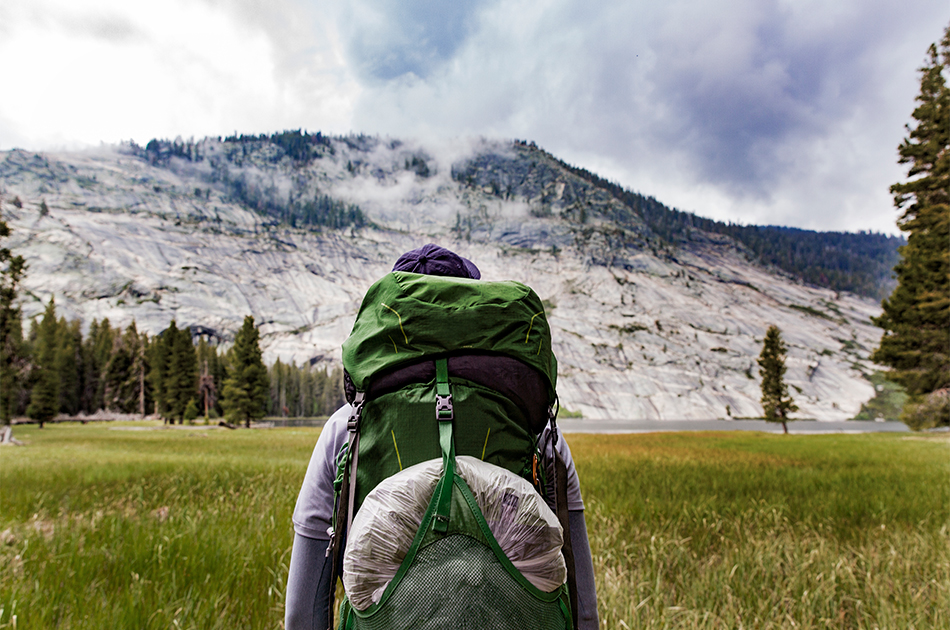 10 Most Charming National Parks in California
Visitors from all over the world are drawn to the beautiful and diverse Californian National Parks by their out-of-this-world scenery, ethereal landscapes, and enticing wilderness.
The diversity of California's landscape comes to life in these national parks, which include volcanic peaks, strange rock formations, lush meadows, and dry deserts. Many of the park's boundaries are home to a diverse range of animals, providing visitors with incredible opportunities to see rare wildlife. The varied habitats are ideal mating grounds for everything from whales to owls, with different species visible at different times of the year.
1. Yosemite National Park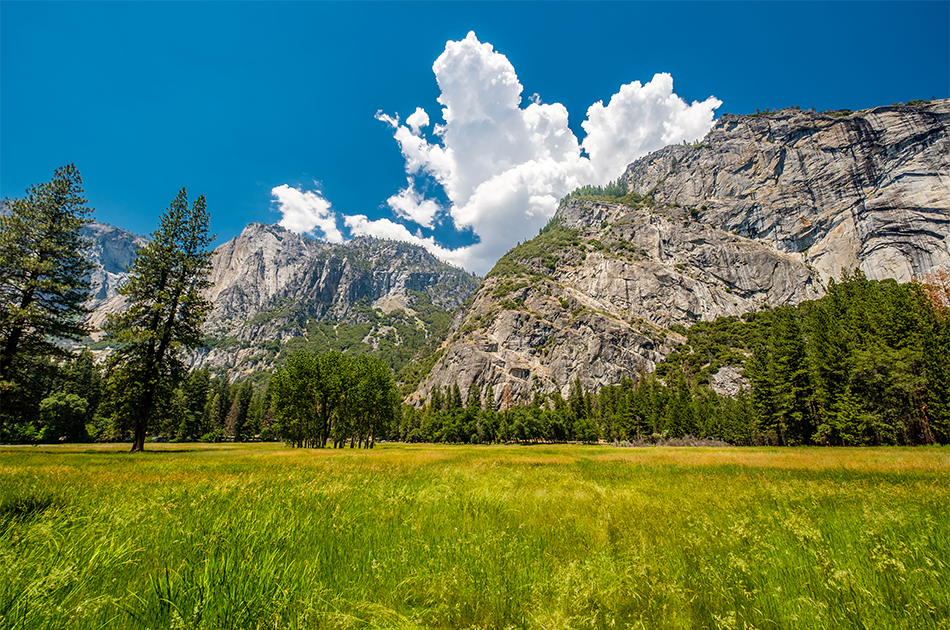 Yosemite National Park has become an iconic hangout for avid wilderness hikers, who spend weekends attempting the many trails that crisscross the park. Yosemite National Park is well-known among adventurers, with people drawn to its dramatic scenery and beautiful wildlife, powerful waterfalls, impressive sequoias, and jaw-dropping cliffs.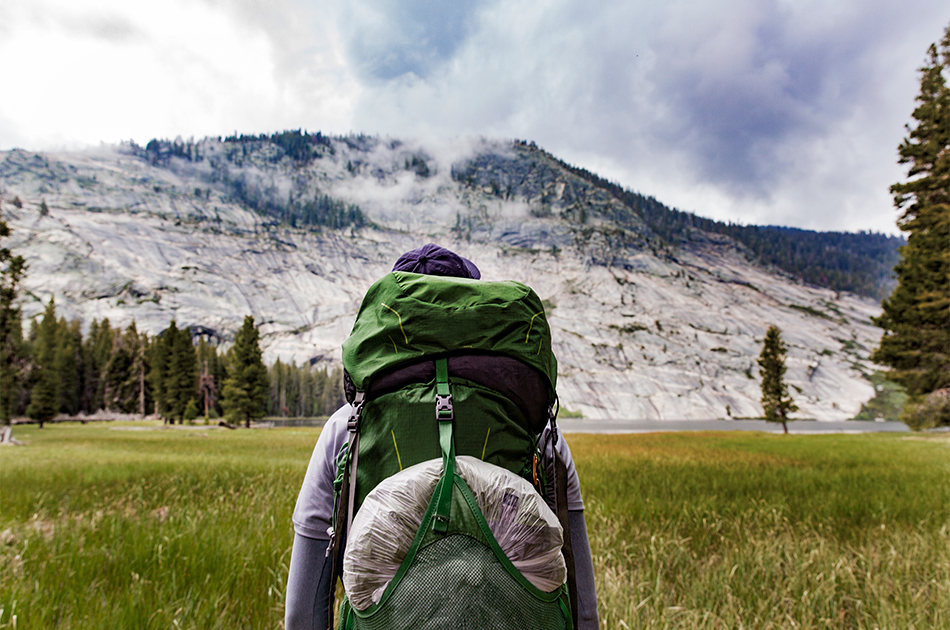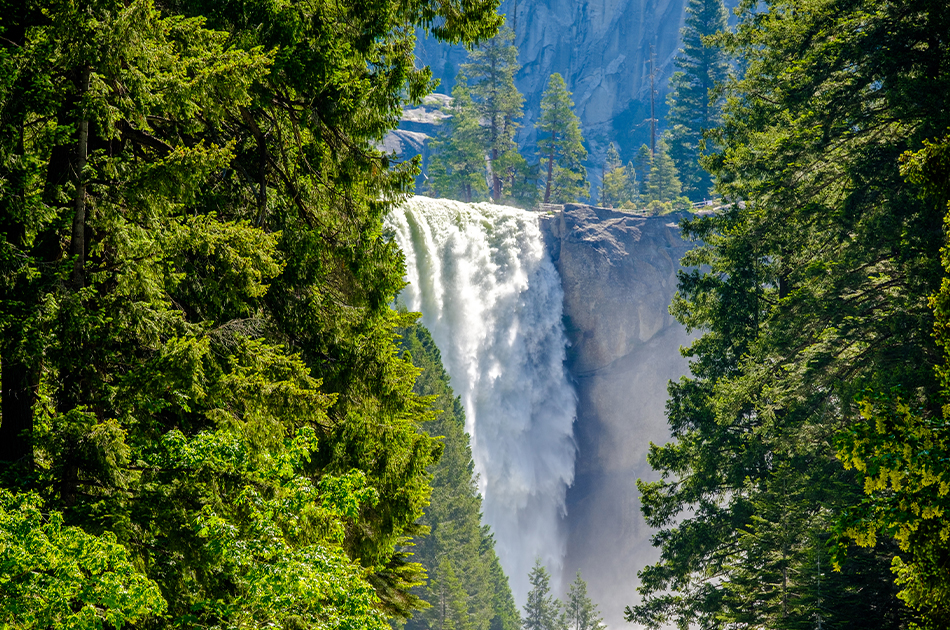 This is the place to go if you want adventure and serenity in equal measure. The park is also popular with groups and families who come all year to enjoy the skiing opportunities.
During the summer months, many visitors stay in nearby lodges or camp out to spend time among the striped, sheer cliffs. The views from Glacier Point are spectacular, as are the strange rock structures of Half Dome and Sentinel Rock.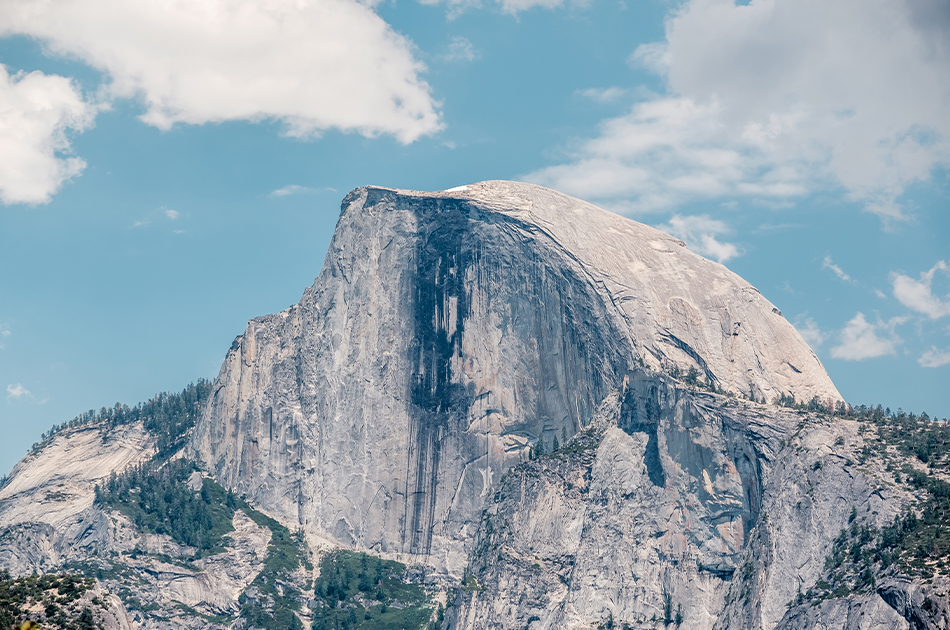 2. Death Valley National Park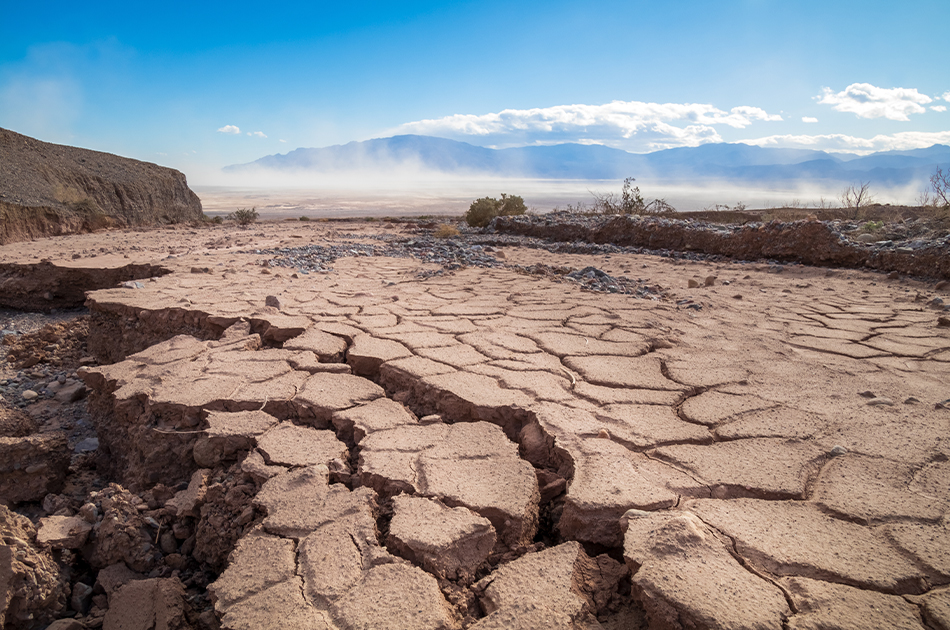 Death Valley's name may sound eerie, but the stunning snow-capped mountaintops and desolate deserts make it an imposing yet magnificent sight. The park's low-angled winter light, massive rainstorms, and blossoming spring flowers make this park truly unbelievable in what is possibly one of the most extreme landscapes on the planet.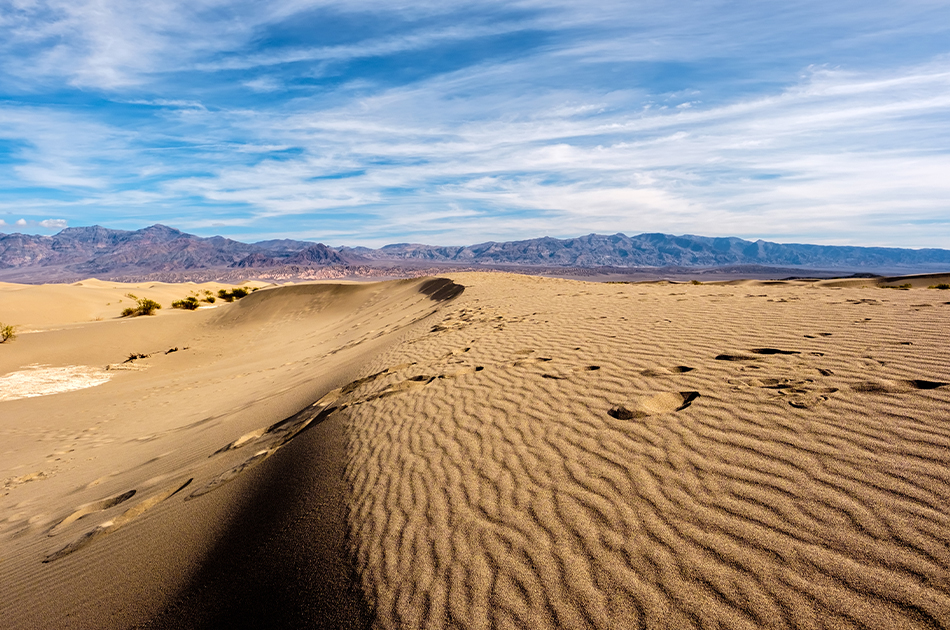 The valley is well-known for being the hottest and driest place in North America, but the heat draws a steady stream of visitors to its eerie wilderness. Strange sand formations and rock layers provide photographers with a fantastic playground.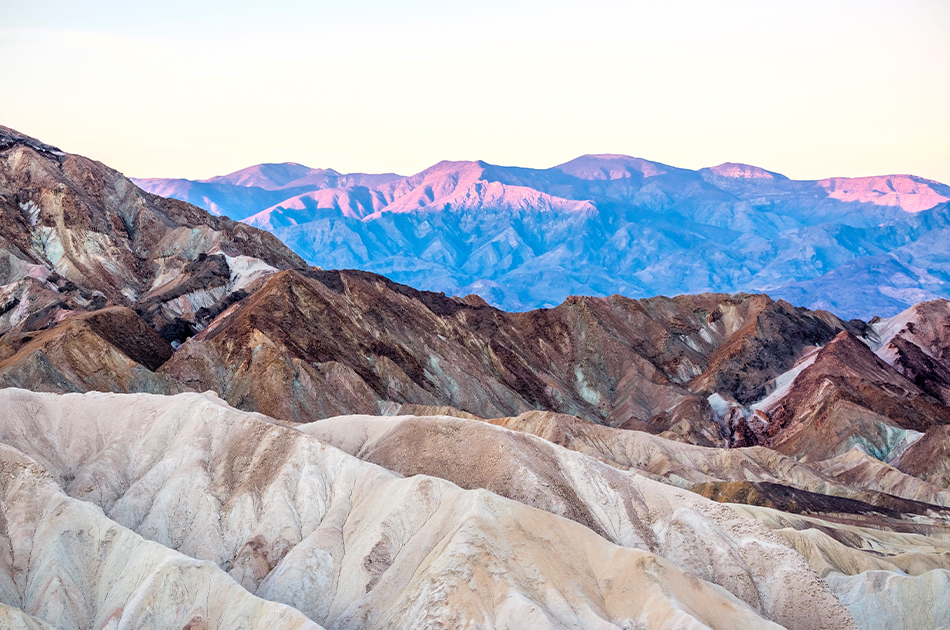 Hiking trails and viewing points provide visitors with a glimpse into the otherworldly terrain, where most days are sunny and nights offer fantastic stargazing opportunities.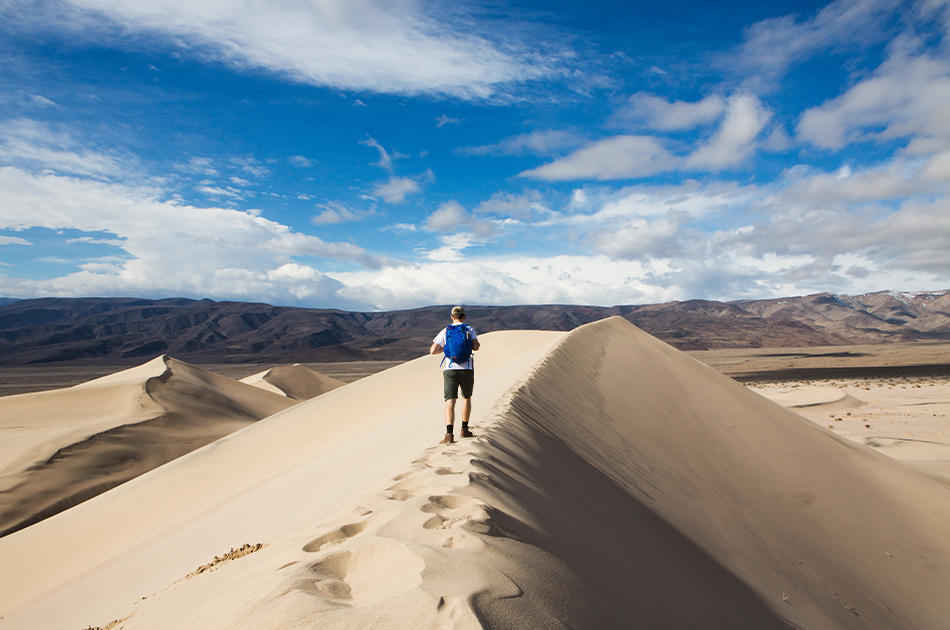 3. Redwood National Park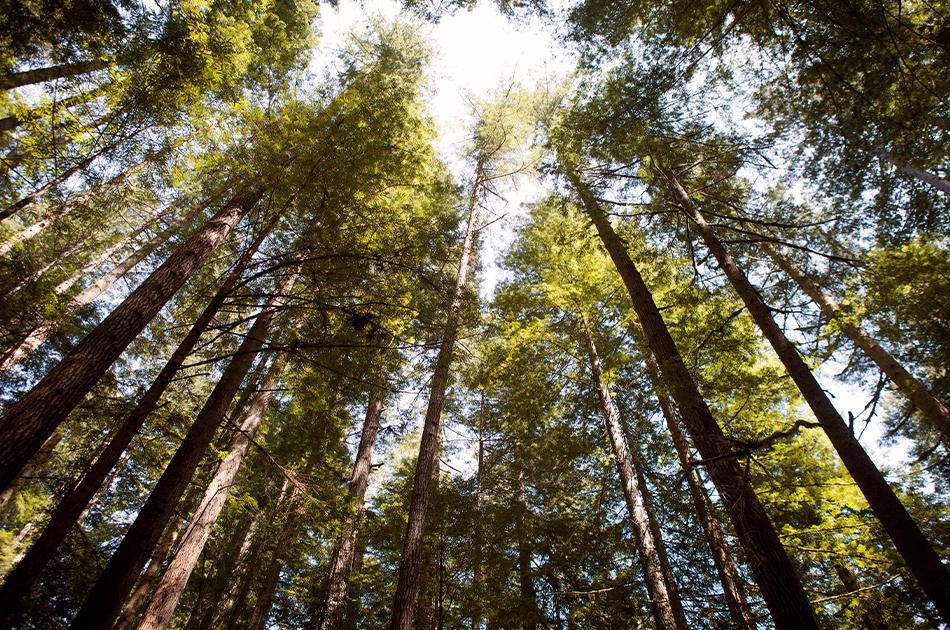 The commanding redwood trees tower above everything else as the tallest living thing on the planet, commanding and imperious. Redwood National Park, located on California's northern coast, is home to a whopping 35% of the world's remaining coastal redwoods.
The park is a wildlife haven, home to many fascinating animals such as owls, salmon, and sea lions. Trails wind through the ferns that carpet the forest floor beneath the tree bows and open out into the expansive meadows. If you're still not convinced that this place is otherworldly, consider that it served as the setting for the Forest Moon of Endor in Star Wars.
4. Joshua Tree National Park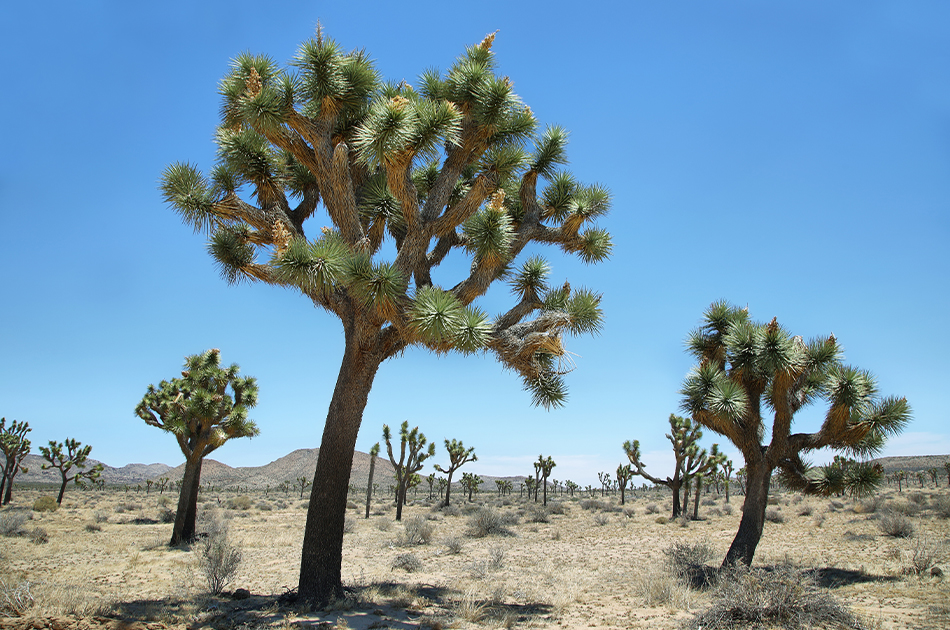 The strange surroundings of Joshua Tree National Park, which has been bewitching nature-worshippers, artists, and sunset-seekers for years, are created by rugged mountains, large boulders, and arid flats. The park's diverse desert flora includes the strange-looking tree from which the park takes its name, which is located at the point where the heights of the Mojave Desert connect with the lowlands of the Colorado Desert.
Joshua trees, which thrive in this area, form strange and majestic shapes that appear to change as the sunsets. Those looking for some peace and quiet will enjoy this park. For something a little more active, you can walk the Indian Cove Nature Trail or go rock climbing at Echo Cove.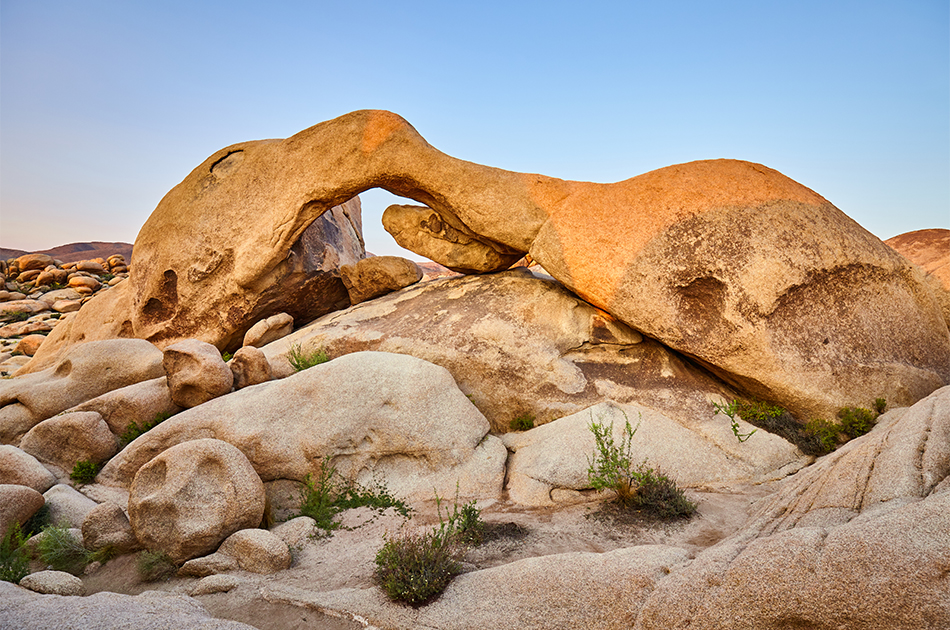 The park has also become synonymous with music, with many musicians seeking inspiration among the Joshua trees; local roadhouses host live music performances and welcome visitors to participate in the park's musical traditions.
5. Sequoia and Kings Canyon National Parks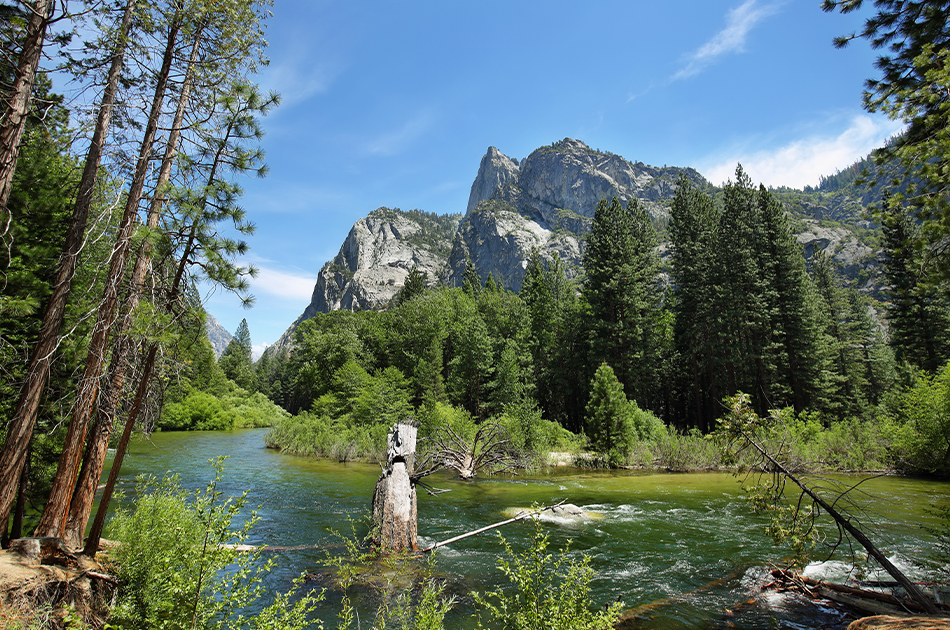 Although Sequoia and Kings Canyon are technically separate national parks, they are generally operated as a single unit, with a single entrance fee that allows access to both. In these parks, the towering sequoia forests that soar above the raging rivers are enormous.
The sequoias are the world's largest trees, growing alongside a hugely diverse range of plant and animal species. Sun-drenched foothills and snowy elevations combine to form a wilderness that provides an unforgettable experience for all who visit.
The parks' subterranean cave networks are also spectacular, and the gleaming crystal caverns are easy to explore – visitors can take a guided tour through marble caves.
6. Pinnacles National Park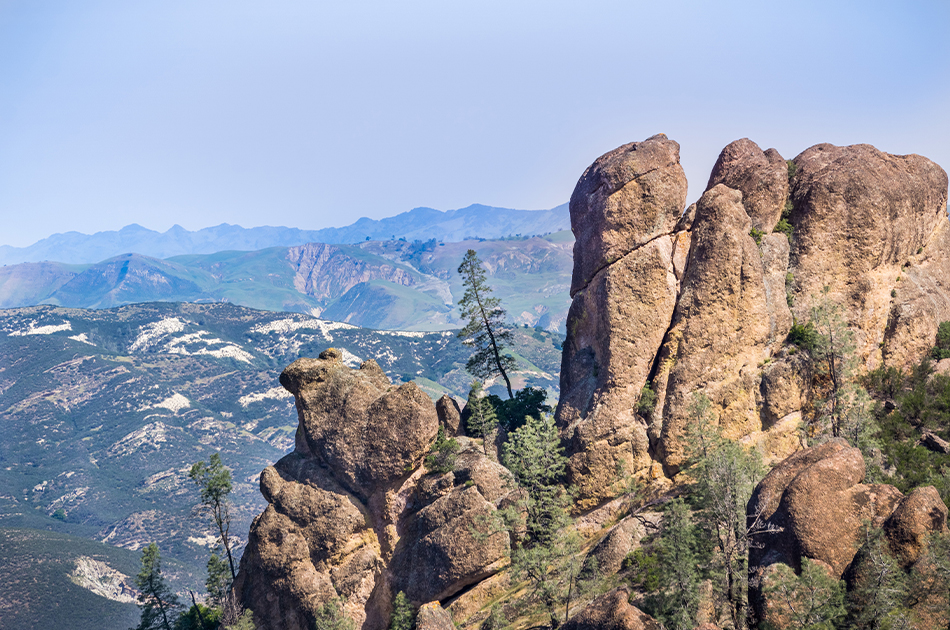 Pinnacles National Park, California's newest national park, is made up of craggy rock formations and steep cliffs. The contrasting landscape was formed over 23 million years ago by volcanic activity when a group of volcanoes erupted and their lava flowed into the rocky formation.
The scenery lends itself to variety, and as the seasons change, swaths of colorful wildflowers bloom under clear blue skies as temperatures soar in the summer heat. Temperatures drop at night, creating ideal camping conditions for visitors who enjoy stargazing.
The Pinnacles is divided into two halves, and while visitors cannot drive through the park, they can hike from one side to the other. Exploring the park's many limestone caves and caverns, which have formed over millennia, is another popular activity.
7. Lassen Volcanic National Park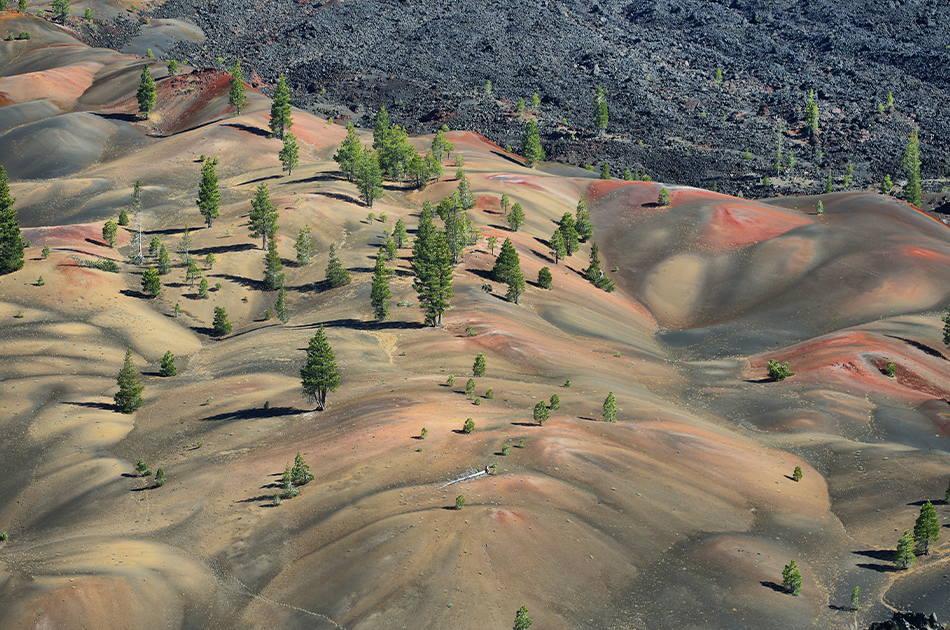 This steaming, sulfur-infused national park attracts visitors all year round with its sputtering sulfur vents, misty hot springs, and bubbling pools of mud. The park's volcanic landscape means there are plenty of verdurous forests and crystal-clear lakes for visitors to enjoy. But don't worry, the volcano after which the park is named hasn't been active since it erupted in 1914.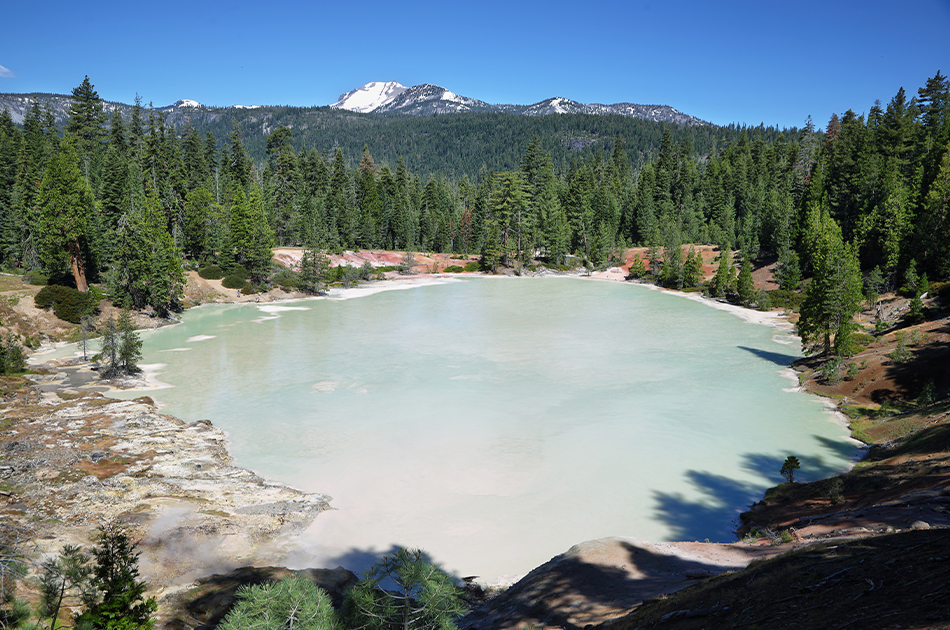 Explore the numerous hiking trails; those who are daring enough can attempt the climb up the volcano itself. Lake Helen, at the volcano's base, is a beautiful spot to take in the scenery. Because of the lake's high elevation, it is frequently covered by ice in the winter, but as summer arrives and the ice melts, translucent turquoise waters appear, making it an enchanting spot for a picnic.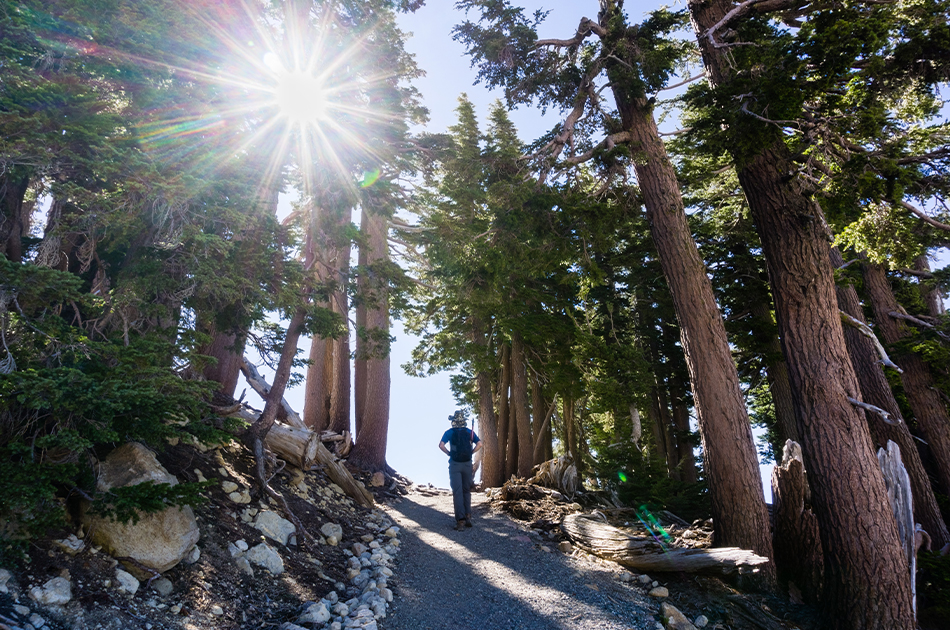 8. Channel Islands National Park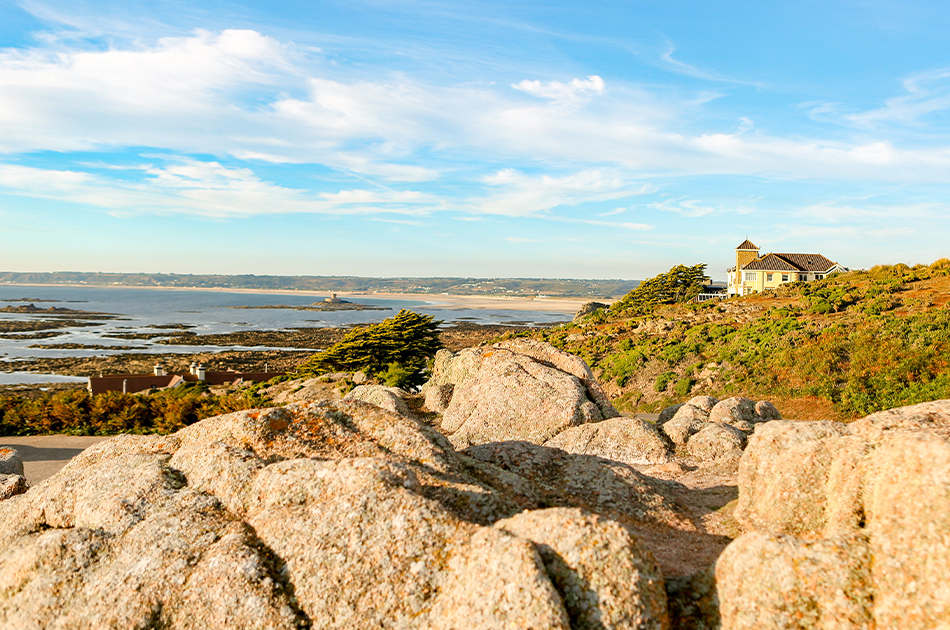 The Channel Islands National Park, also known as "America's Galapagos," is made up of five islands scattered along the coast of Santa Barbara. It is home to over 2,000 plant and animal species, 150 of which are only found on these islands, making this park the ideal place to spot some wildlife.
Whales and dolphins pass by the islands in this richly diverse marine park, and a variety of birds call it home. Every season provides visitors with a unique glimpse into the park's life: summer brings warm waters and humpback and blue whales, while autumn is ideal for kayaking and diving.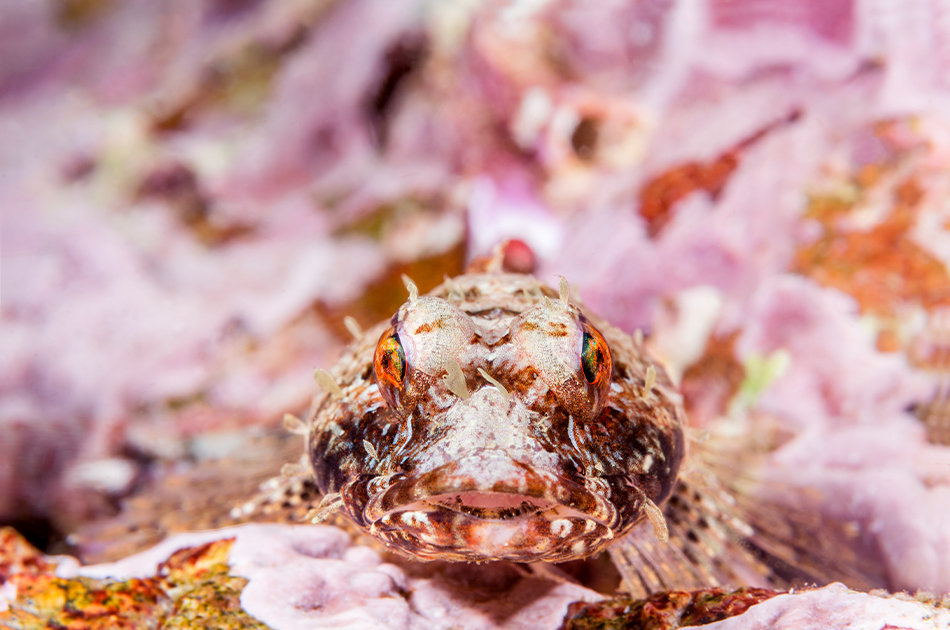 The park is also famous for its breathtaking sunsets when the setting sun illuminates the landscape and reveals the true beauty of the oceanic vista.
9. Point Reyes National Seashore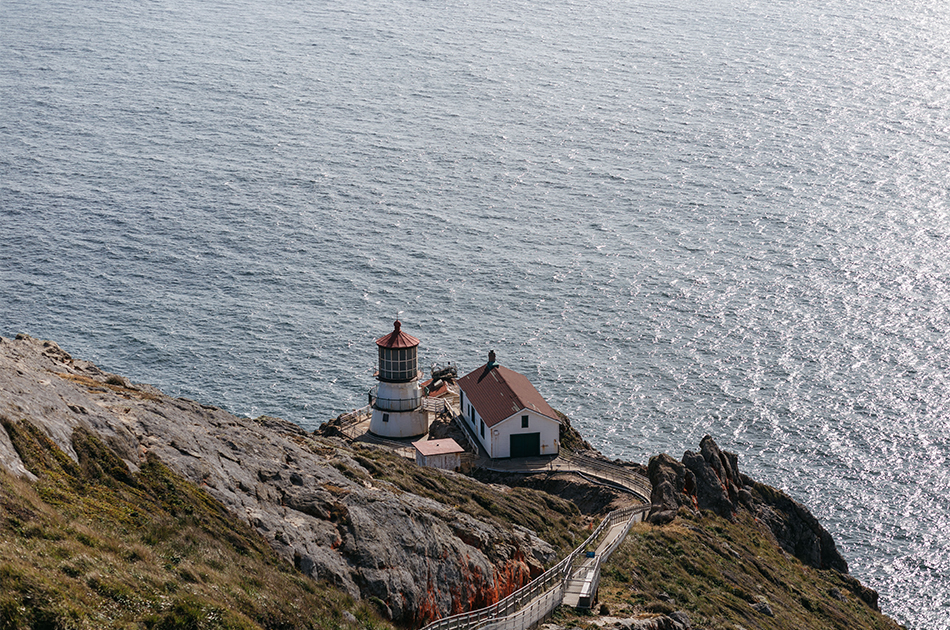 Discover the scenic seashore of Point Reyes, the jagged point that juts out into the Pacific, where a variety of wildlife and plant species make this a nature lover's paradise. Remote bays and wild meadows along the coast are home to wild elk and rare plant life; a national park is an ideal place for children to discover and learn more about nature.
Whale watching is especially popular here, and it usually takes place in the winter, while the wild blooms appear in the spring. Point Reyes is ideal for romantic beach walks along the long shoreline, where visitors may be able to spot some of the beautiful birdlife. It is a doable day trip from San Francisco, but it is also worth visiting as a destination on its own. It is located at the westernmost tip of Marin County.
10. Devils Postpile National Monument
Devils Postpile National Park is located in the heart of California's Sierra Nevada mountain range. The park's main draw is the impressive basalt rock columns that spire skywards and have captivated visitors for generations.
The bizarre structures were created by the aftermath of an ancient volcanic eruption, when lava flowed down the mountainous slopes and left these bizarre columns. Icebergs aided in the formation of the hexagonal shape that now draws so many visitors to marvel at nature's power.
Nowadays, the columns are a great place to go on an adventure – hikers come here to try out the various trails that crisscross the landscape. Summer hikes that take you past the 100-foot Rainbow Falls or Mammoth Lakes are very popular.