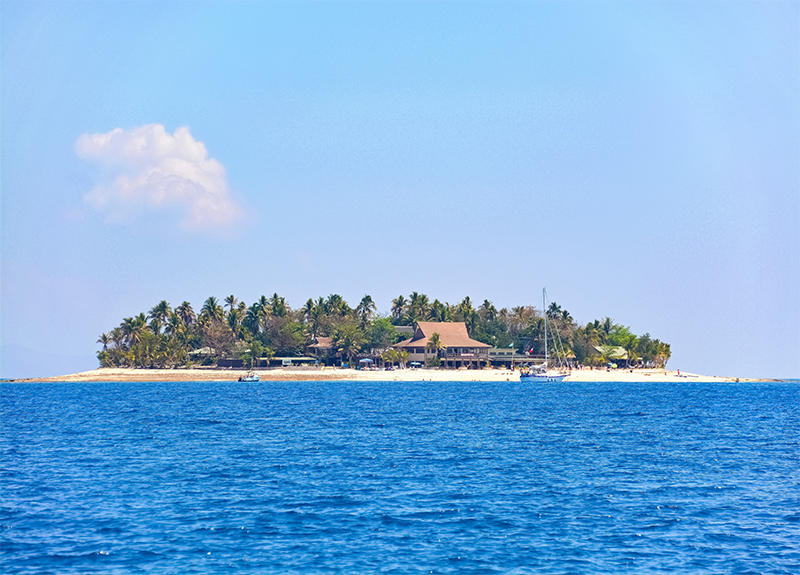 Best Places to Visit in Fiji
The Republic of the Fiji Islands is regarded as one of the world's top ten honeymoon destinations. Fiji's sea is colorful due to the plethora of strange and colorful sea fish that swim in the water and color the sea. Fiji has over 300 islands of varying sizes surrounded by a ring of coral reefs, creating a haven for fish. Miti Levu, Fiji's most populous island, is also the most recognizable.
In Fiji, you can scuba dive, snorkeling, or sea fishing. And on Medilai Mau Island, you can dive and snorkel in well-developed coral reefs, raft in the highlands, and, if you want to experience local culture, visit traditional villages and enjoy traditional Mick dances.
After sightseeing in Nandi and Suva, you can travel to the Coral Coast to go horseback riding, scuba diving, and food tasting.
See what else Fiji has to offer and if there are places, you would like to visit.
1. Mamanuca Islands,Nadi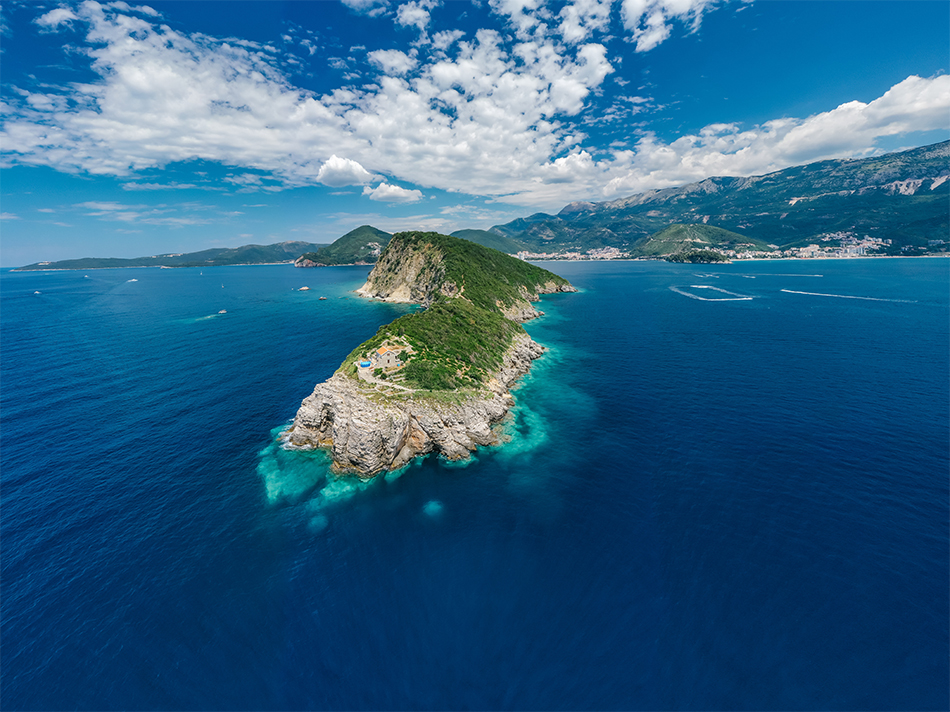 The Mamanuca Archipelago, located west of Nadi, consists of about 20 islands and is a popular tourist destination in Fiji, with dolphins, sharks, fish, and turtles inhabiting the nearby waters. It is close to Viti Levu, known for its abundant coral reefs. Those who cannot visit the Great Barrier Reef can come here to see the rare coral reefs.
Mana Island also has four beautiful white sandy beach areas. Water sports, beach photography, and walking are all memorable activities in this area. Mana Island also has Fiji's first wedding chapel, making it a popular destination for international weddings and honeymoons. This location is also ideal for blockbuster photography.
2. Yasawa Islands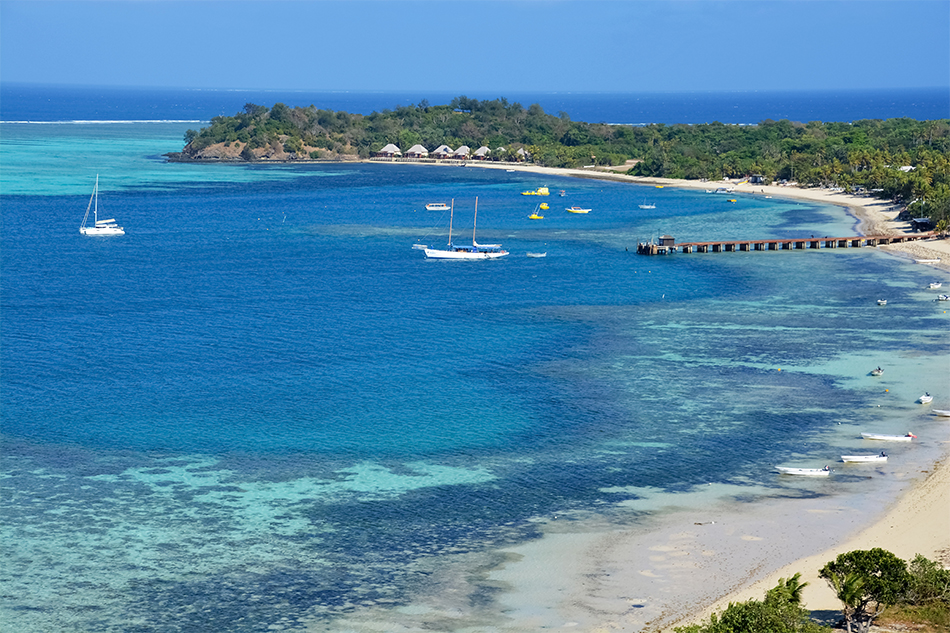 The sparsely populated Yasawa Islands appear more remote than the popular Mamanuca Islands, but they offer some of the most unspoiled scenery on these islands, surrounded by turquoise blue waters and steep peaks that plunge into beautiful white sand beaches. And also is the setting for the film (Red Sea).
What activities are available in the Yasawa Islands? Kayaking in shallow waters, swimming, or doing nothing but lying around in chic resorts are enjoyable activities, and you can also visit the cathedral-like Savoy Ilao Caves.
If you want to stay on vacation, the Yasawa Islands have a variety of lodging options. There are rustic backpacker accommodations as well as luxury resorts such as Paradise Bay Resort, Turtle Island, and Yasawa Island Resort. And there are two ways to get here: by plane or by boat.
3. Castaway Island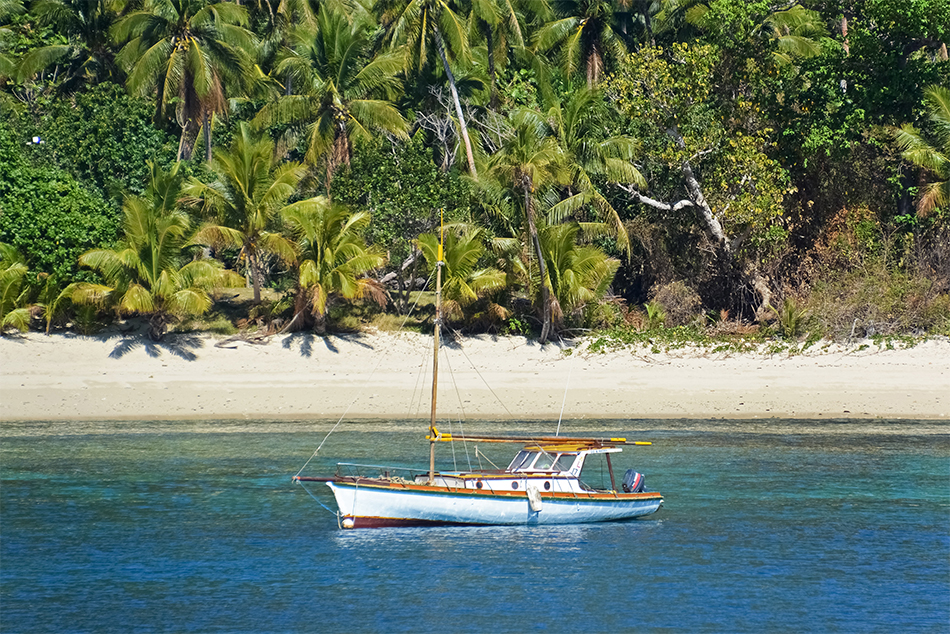 Castaway Island (or Kalito) is a small island in the Mamanuca archipelago of Fiji. Castaway Island, formerly known as "Kalito" by Fijians, is now a private island resort popular for holidays and vacations, particularly honeymoons and family vacations.
You can arrive here by boat or plane, this beautiful island with turquoise waters and soft sandy beaches, where you can snorkel, soar through the world of the ocean, and enjoy baptism in the sea's species.
The island is also very famous for its exquisite, exotic resort hotels, which are your choice to rest after your tour. If you have extra time, a short stay on the island to enjoy the sunrise and sunset, bathe in the sun and listen to the sound of the waves will make you forget your worries. Feel the peace of mind. Of course, this is also the best time for you with your family.
4.Sri Siva Subramaniya Temple, Nadi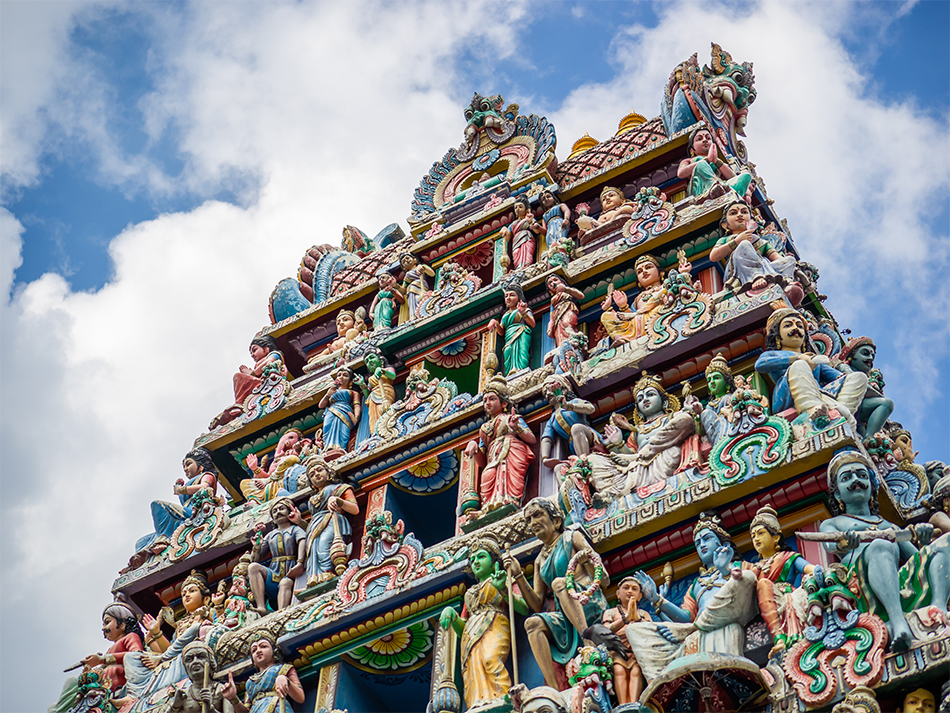 One of Fiji's most beautiful and spectacular Hindu temples is the rainbow-colored Sri Siva Subramanian Temple. At first glance, the building's unique appearance, with its extensive painting, appears magnificent, attracting devotees and visitors who come here to admire the stunning Dravidian architecture.
The completion of this temple brought together the work of many artists, with artists coming from as far away as India to paint the temple and fresco its colorful ceiling. It was only then that the building we see now was built, and this temple is dedicated to the god Mongam, who is depicted in the wooden statues from India that are placed in the main temple.
However, observe the dress code when visiting here (cover-up and take off your shoes), and note that photography is prohibited upon entry.
5.Navua River, Viti Levu
The New River is located in Viti Levu, Fiji, approximately 65 kilometers long. It is famous for the rugged valleys it flows through, surrounded by dense rainforests and waterfalls.
Paddling the Nawua River upstream by kayak or canoe is a relaxing retreat from the mountains. If you want a faster-paced, more exciting experience, inflatable valve rafting options are also available. Wildlife such as fruit bats, herons, and native parrots can be seen along the way, and there's no shortage of cultural experiences on the islands.
6. Beqa Lagoon, Viti Levu
Beca Lagoon has a turquoise blue sea, beautiful coral reefs, and lovely animals, and because of the rich and diverse landscape, it attracts a large number of divers and explorers. Many people come here to experience the most popular shark diving.
There are professional diving sites where you can snorkel underwater to see a variety of lovely and unique creatures up close and personal with them and feel the grandeur of the underwater world. You can see there are bull sharks, and whitetip sharks, blacktip reef sharks, and tiger sharks. And there are over 100 dive sites on the reef, with pinnacles and wrecks showcasing an impressive diversity of soft corals and tropical fish. Most places are in relatively shallow water not far from shore. If you are traveling to Viti Levu and looking for one of the best dive sites, this is the place to go.
Of course, there are also special traditional activities to watch in addition to diving. Here on Beqa Island, there is the Savo tribe, who have the famous Fijian fire walking tradition. You may want to watch the centuries-old practice at a ceremony held at a nearby resort for a different kind of experience if you have time.
7. Sigatoka Sand Dunes National Park
The Singa Donka Dunes National Park, located in Viti Levu, Fiji, near the mouth of the Singa Donka River, has been influenced by hinterland erosion and traditional coastal dunes to form this dune ecological landscape. The dunes are made up of fine gray-brown sediments that are very different in color here, and they are mostly covered with vines and shrubs.
The dunes are thousands of years old, during which pottery shards and stone tools have been found and human remains, and the park is also worth visiting for archaeologists, where you will see some monuments and think about what life was like in those times.
8.Pacific Harbour, Viti Levu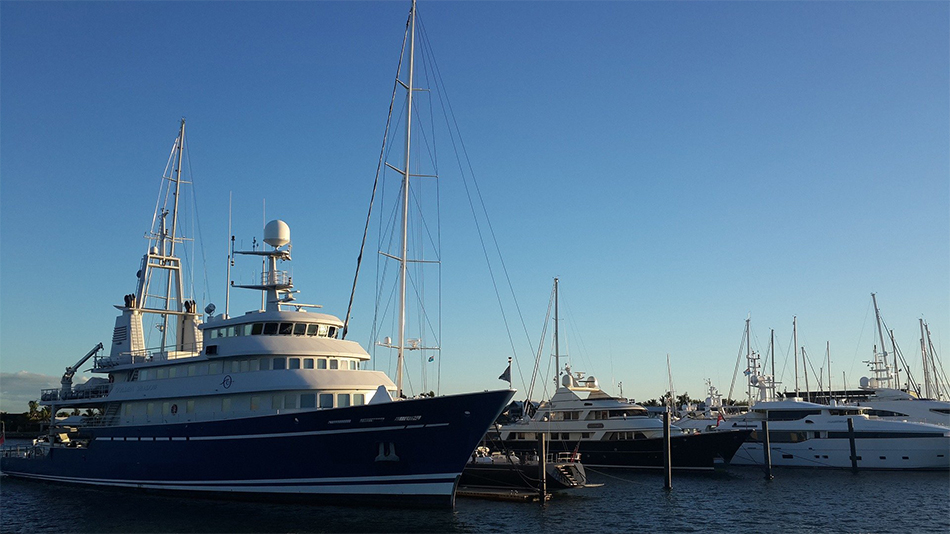 Pacific Harbor is famous for its exquisite resorts and hotels. Still, of course, the beautiful beaches are also a major attraction, bringing you a moment of tranquility with their clean blue color.
You can experience paragliding, 4WD adventure, rafting on the New River, or go to the Art Village and take your time to enjoy the local customs, watch a cultural show, and go to local restaurants to taste the food.
And if you want to find a place to rest, from low-end to high-end resorts here, you can find a style that suits you; in the resort, sunbathing, blowing the sea breeze, and enjoying a leisurely time of your own is a gift back to you here.
9. Fiji, Nadi
The largest city in Fiji, Nadi is quite a diverse city. Nadi has gorgeous wide beaches, and even if you don't want to do anything, it's beautiful to lie around lazing in the sun and watching a romantic sunset.
Here, you can also visit Natadola Beach, a popular surfing and swimming spot for tourists. Have a close encounter with the sea and surf a wave so you won't be left with regrets.
As a large city, Nadi has many Buddhist cultural buildings. The most famous is Sri Shiva Temple, the largest Hindu temple in the southern hemisphere, an option to experience different cultures. Nadi also has rich natural landscapes, such as the Vakkadra Botanical Garden and the Sleeping Giant Orchid Garden. Surprisingly, you can take a ferry from Nadi to the Mamanuca Islands.
10. The Great Astrolabe Reef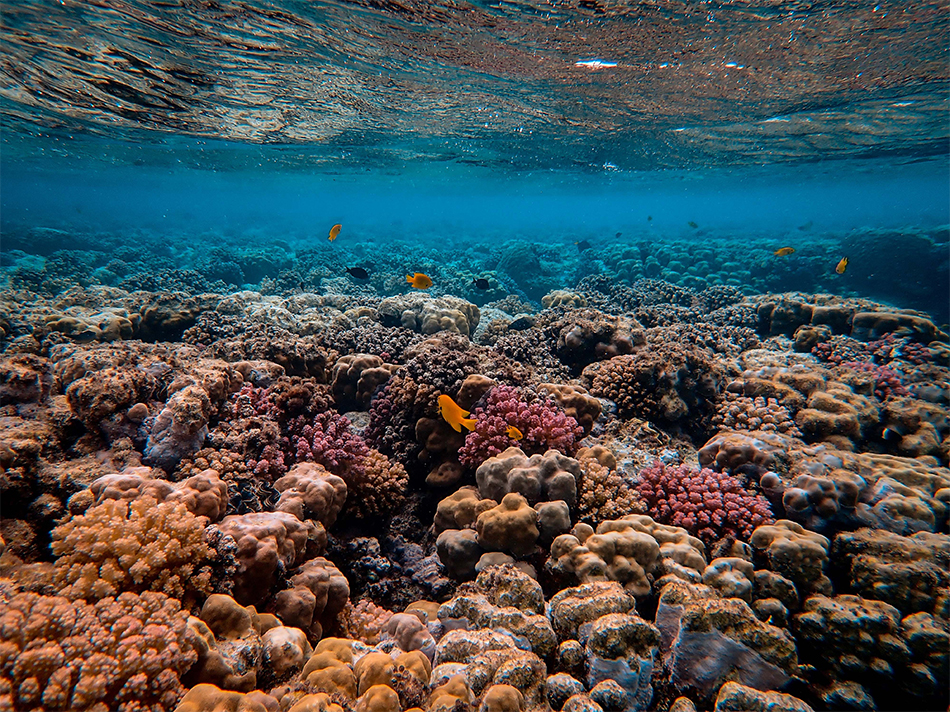 The Great Astrolabe Reef (also known as the Astrolabe Reef), located in Fiji, surrounds the fourth largest island, Kadavu, and is the best place in the world to dive and see coral reefs. It is also home to many large billfish (marlin) species, sharks, tuna, giant trevally, dorado (dolphin), and snapper, which look beautiful and lively underwater, like an underwater garden.
The resorts here offer all accommodation levels, from backpacker lodges and family resorts and eco-resorts to luxury resorts catering to all divers.