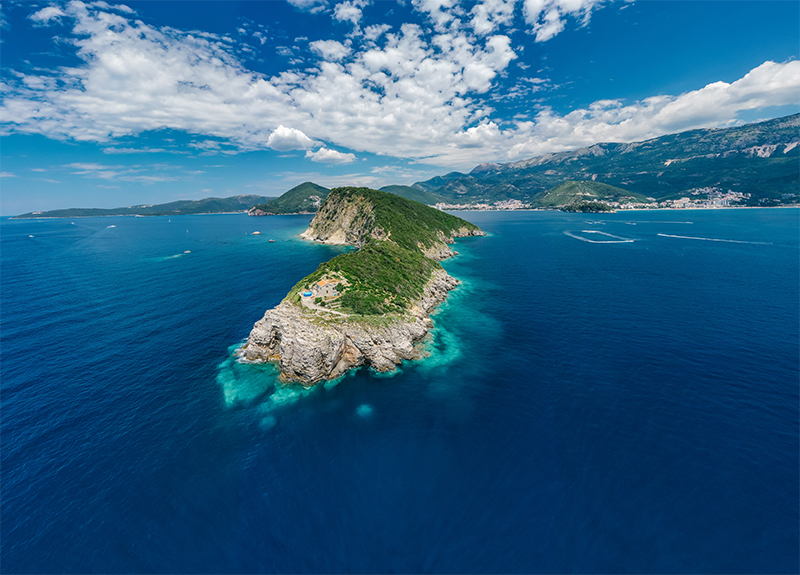 The Best Islands to Visit in Fiji, Each One Is Beautiful
Fiji may be "one of the closest places on Earth to paradise".
In Fiji, the air is always humid, the beach is always soft, and you can spend the entire day lying on the beach and relaxing.
In Fiji, you can observe clouds in the sky, mountains in the treetops, and fish in the sea.
Diving, snorkeling, sea fishing, or just lying on a soft sandy beach, choosing your favorite resort, and having a relaxing time in Fiji will be an unforgettable experience.
Here is a list of the most beautiful islands in Fiji; see if there is a place you want to visit.
1. Mamanuca Island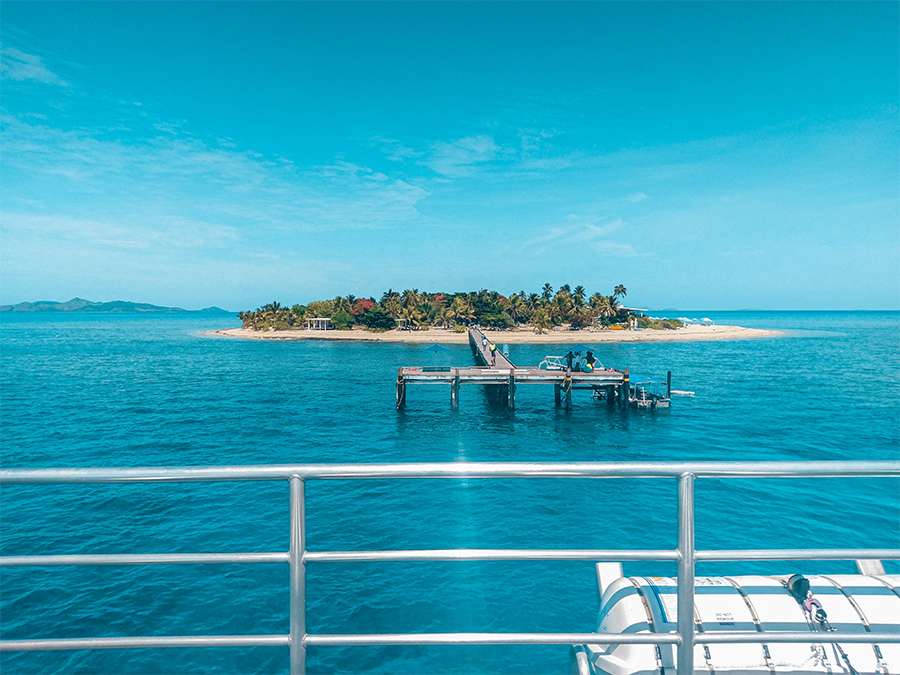 The Mamanuca Archipelago, located west of Nadi, consists of about 20 islands and is a popular tourist destination in Fiji, with dolphins, sharks, fish, and turtles inhabiting the nearby waters. It is close to Viti Levu, known for its abundant coral reefs. Those who cannot visit the Great Barrier Reef can come here to see the rare coral reefs.
Mamanuca Island also has four beautiful white sandy beach areas. Water sports, beach photography, and walking are all memorable activities in this area. Mana Island also has Fiji's first wedding chapel, making it a popular destination for international weddings and honeymoons. This location is also ideal for blockbuster photography.
2. Malolo Island
Malolo is the largest island in the Mamanuca Archipelago, with two villages. It can be reached by boat or by the nearby Malolail airport.
The Likuriku Lagoon Resort on Malolo Island has water houses similar to those in the Maldives and is ideal for couples wishing to spend quality time together. It is also a place for photoshoots, with blue sky, and white clouds, a beach resort, a suitable stopping point for you to stay and enjoy your vacation. Here is a good experience.
3. Yasawa Islands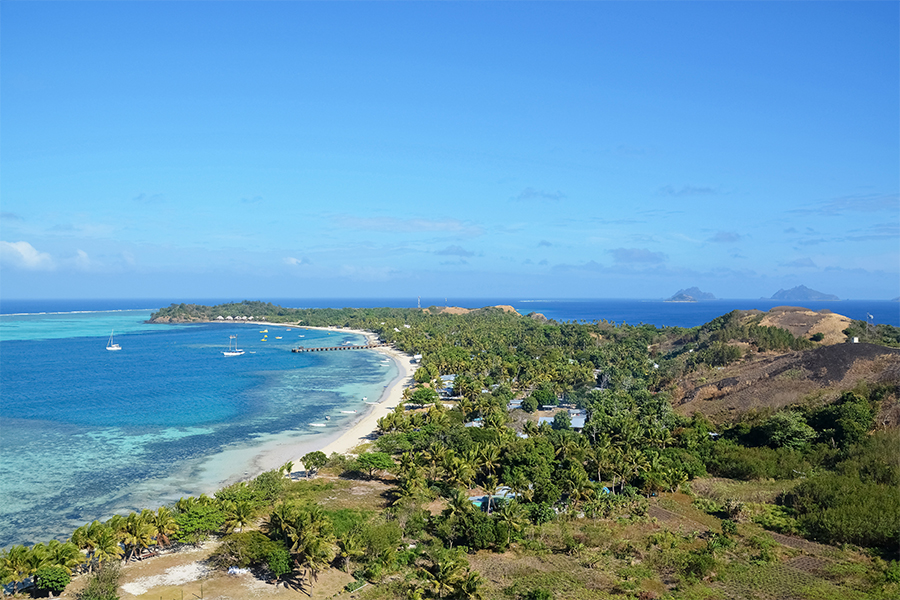 Yasawa Islands, located in the northwestern part of Fiji's main island, Yasawa Islands is more secluded and quieter than the Mamanuca Islands, making it an ideal retreat for relaxing and admiring the views.
Yasawa is also one of Fiji's most exclusive islands, with only 18 villas on the entire island. There are 11 world-class private beaches on the island.
Kuata Island is the most prominent shark snorkeling location in Fiji, so if you're in the mood for some snorkeling, this is the place to be. You don't have to dive deep; simply snorkel in shallow waters, swim with sharks, and immerse yourself in the world of the ocean.
4. Laucala Island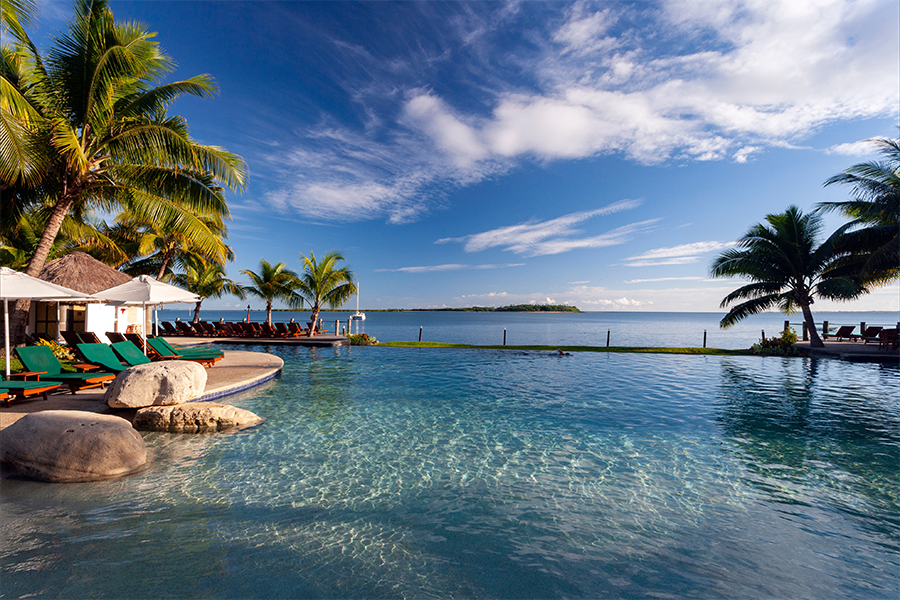 Laucala Island is a private tropical island in the South Pacific Ocean of Fiji. Owned by Dietrich Mateschitz, founder of Red Bull, Laucala is also one of the most luxurious resorts in Fiji. It has tropical forests, pristine white sand beaches, and upscale vacation villas with natural beauty.
It has 25 luxury villas, a small airport, and an 18-hole golf course. It also has a unique natural landscape that you can see with olive trees, gardens, and animals. Suppose you want to see the local culture, you can visit the Fijian Cultural Village, one of the few traditional Fijian villages that still exist, showcasing the local people's traditions, culture, and architecture. If you are a peace-loving person, you can relax on the beach or fish in the South Pacific, both worthwhile activities to experience.
Another highlight here is the privileged full service for visitors, for example, when you just walk out of the resort after dinner, you will find your car already parked in front of you. You can experience the ultimate service here.
5. Vanua Levu
Vanua Levu is Fiji's second-largest island, and it has breathtaking volcanic and rainforest scenery. The town of Savusavu on the island is well-known as the best dive site in Fiji and is popular with divers. There is also plenty of natural beauty, with the Vasari Nature Reserve on the island being densely forested and hidden by waterfalls, making it ideal for hiking and exploring.
6. Denarau Island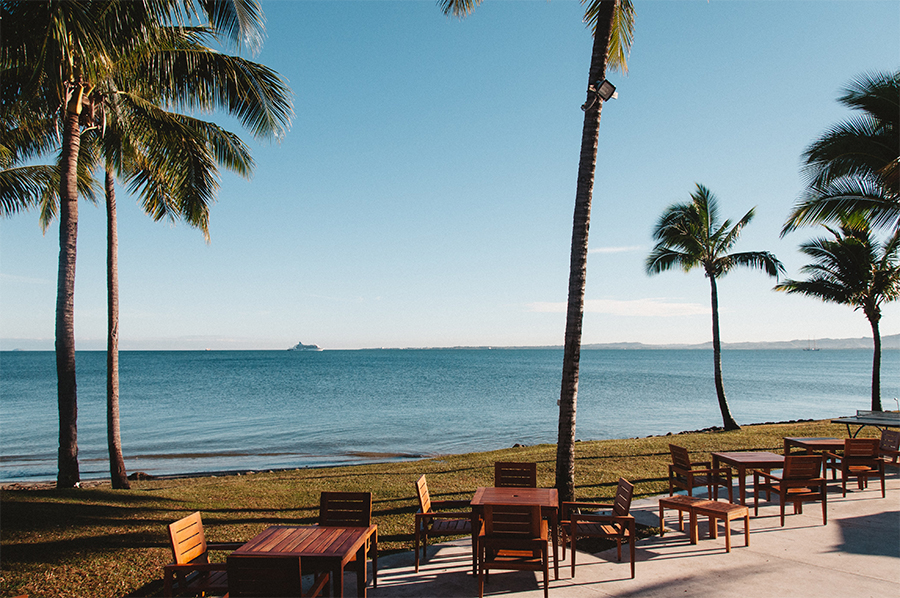 Denarau Island is a high-end resort located on the west side of Viti Levu, Fiji, with a high-end resort and an 18-hole golf course, where the blue sea and white clouds make it a wonderland on earth. It has become one of the choice places for vacation makers to visit in Fiji. In addition, tourists can also go to Mamanuca Island and Yasawa Island here.
In Denarau Island, you can not only experience a relaxing vacation atmosphere, you can swim in the sea, snorkeling, do sea fishing, and lie on the soft sandy beach to relax and enjoy the pleasure and tranquility that travel brings you so that you can let go of all your tiredness. In addition to the activities in the water, you can also taste the local cuisine and shop at the nearby exotic supermarkets. If you need accommodation, the island resort offers a variety of fine rooms for you to choose from.