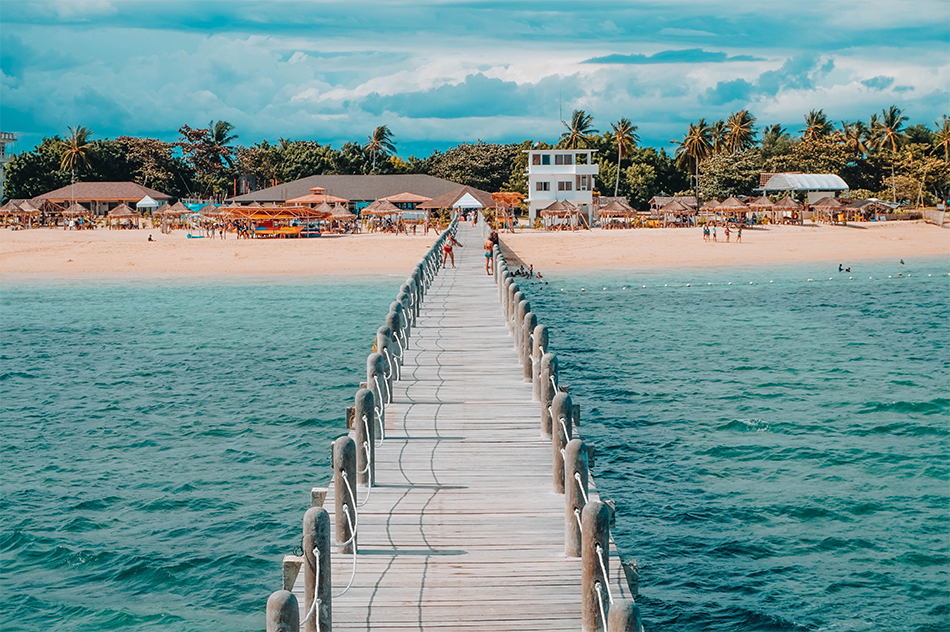 Top 10 Popular Attractions in the Philippines
The Philippines is an archipelago country in Southeast Asia with over 7,000 islands populated by friendly natives and several indigenous groups. There are many intriguing things to see and do in the Philippines, from clean beaches to spectacular natural wonders to fascinating historical sites and rich culture. Check out the top tourist sites in the Philippines below.
1. Chocolate Hills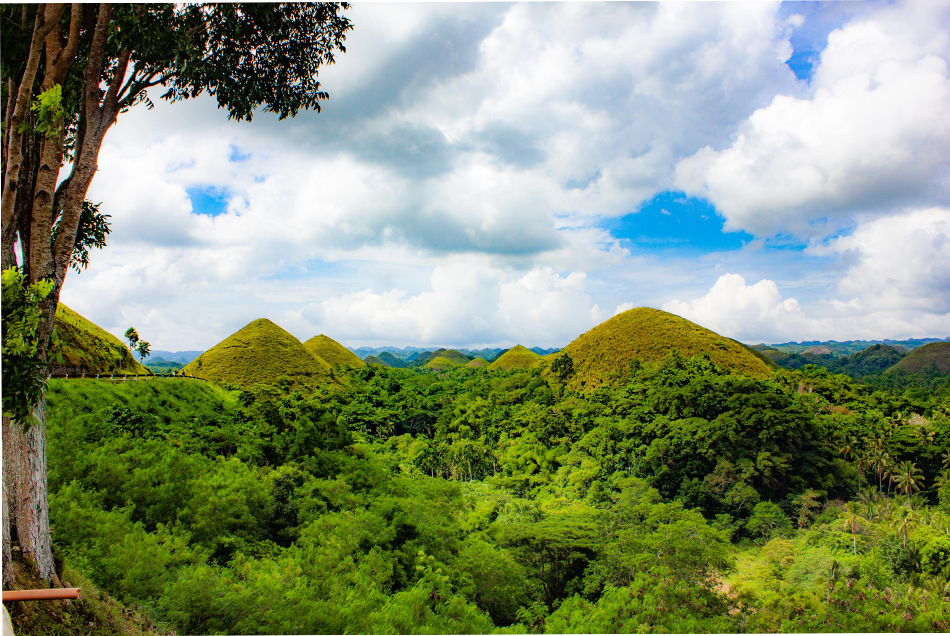 The Chocolate Hills are known for the dark color of the plants on the hills during the annual dry season and for their resemblance to chocolate in shape. It consists of 1,268 to 1,776 conical hills ranging from 30 to 50 meters in height, with a maximum height of 120 meters, located near Carmen, in the central province of Bohol, Philippines. It is the third National Geological Monument of the Philippines.
The mountain here is not very high, and it only takes 15 minutes to walk to the top. The top has a good view of many chocolate mountains and open and lovely countryside. It is an excellent experience to take a group photo and capture the magnificent scenery here.
2. Puerto Princesa Underground River National Park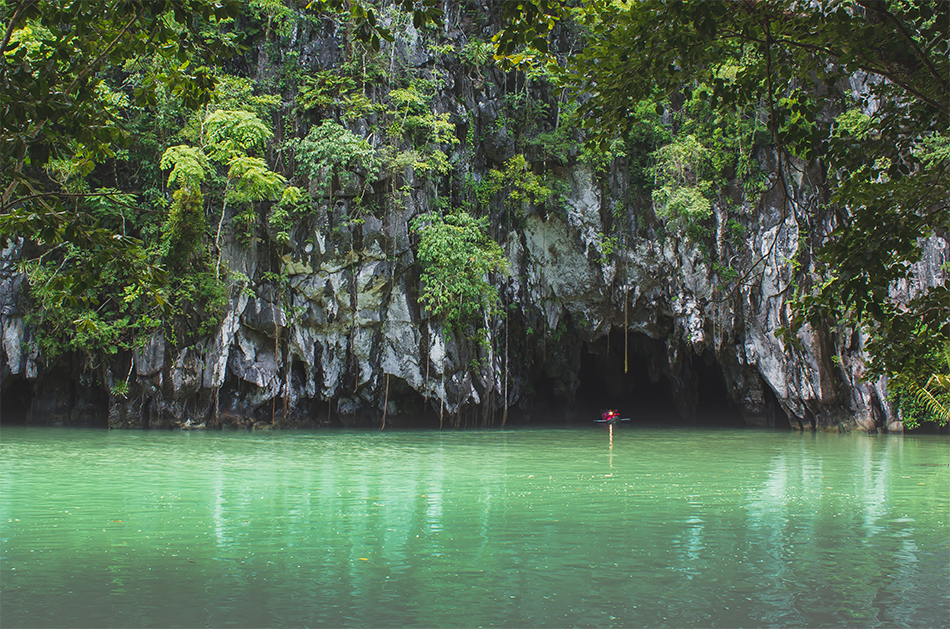 Puerto Princesa Underground River National Park, or Puerto Princesa Underground River National Park, is a nature reserve in the Philippines, located in Palawan in the country's southwestern part. It is considered one of the most important and beautiful natural monuments globally.
Visitors can enjoy the most beautiful scenery with turquoise blue water and peculiar rocks—tourists from all over the world praise this unique river with distinctive features. Tourists can have a fantastic adventure experience in a small boat with indescribable scenery.
3.San Agustin Church, Manila
St. Augustine's Church, located within the King City of Manila's historic city walls, is a must-see for travelers. It is the Philippines' oldest stone church and is also known as the "Baroque Church of the Philippines."
The lovely historical museum displays well-preserved objects from the Augustinian monks who built Manila around the mid-1500s, such as dresses, gorgeous statues, and great paintings. The artifacts and decorating style within the museum will captivate you, as many sections are maintained in temperature-controlled rooms to preserve their worth. If you are a history fan who enjoys seeing new things, this is your choice.
4. Fort Santiago
Fort Santiago, commonly known as Fort Santiago or Old Fort Santiago, is located on General Luna Street in Manila, Philippines. Initially, a wooden walled stronghold erected by locals in 1571 was later utilized as a fortification. It is now one of the Philippines' oldest monuments. Fort Santiago is named after James, son of Zebedee and one of Jesus' twelve apostles. The patron saint of Spain was also St. James.
It is ideal for those who wish to unwind while learning more about the history of the Philippines. They implement a restricted amount of people in the park, so queue up outside before going in.
5. Cathedral of the Mother of Atonement
The Cathedral of Our Lady of Atonement, popularly known as the Cathedral of Baguio, is the Cathedral of the Catholic Diocese of Baguio in Baguio City, Philippines. The Cathedral of Our Lady of Atonement is one of Baguio City's most photographed attractions, with its unique rose-colored facade, twin spires, and classic stained glass windows.
The outside of the church is quite elegant and lovely, and it is an excellent choice for people to take photographs and worship here. Even if you are not religious, it is suggested that you have a look at this location. This church is also one of the oldest in the area, and it is conveniently placed on Conference Road.
6. Rizal Park
Rizal Park, located along Rojas Avenue in Manila, the capital of the Philippines, was named in honor of Rizal, the Filipino national hero who died in 1896 to free the Philippines from the Spanish colonial ruler people named it after Rizal in his honor.
Visitors may truly appreciate this spot throughout the week because there aren't many people around, and perhaps more on weekends. The area is well secured, with sentries stationed around the monument. The park is clean and well-kept, and visitors may purchase meals from the businesses located outside the park.
If you have a larger budget, you may engage a local approved photographer who is extremely friendly and will take beautiful images. However, it is vital to note that you should not trample the grass and avoid damaging any statues.
7. Mines View Observation Deck
Observation Deck at Mines View It's a lovely location. The views are expansive, and you can see a significant region from the observation deck, and visiting on a good day is the best option.
Parking is limited here, but locals will point you in the right direction and offer you an access card once you've parked. There are also lots of businesses to buy souvenirs.
8. Apo Island Marine Reserve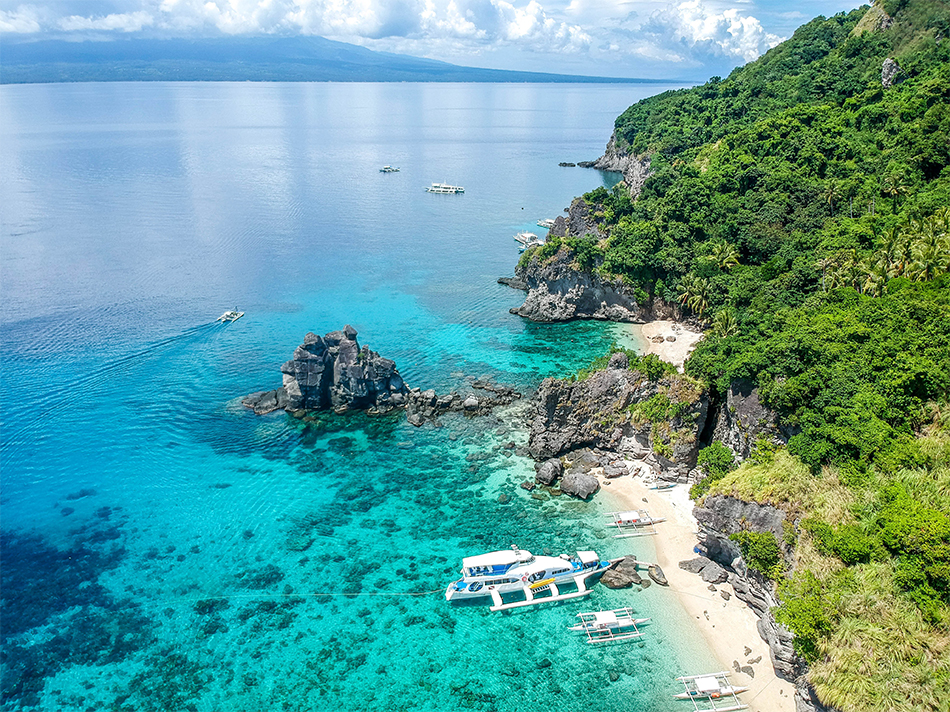 Apo Island Marine Reserve is ideal for snorkeling with various corals, turtles, and fish. Those who stay on the island will have an incredible island experience.
If you enjoy snorkeling and plan to remain on the island, you will have the opportunity to do so. There are beautiful corals of various varieties and colors from several colleges and numerous fish. The diversity of sea turtles spotted throughout the beach is the main attraction here.
9. National Museum of the Philippines
The Philippine National Museum is a natural history and ethnographic museum in the Philippines that has been open for 100 years. The complex is located near Manila's King City district, next to Rizal Park.
The Spoliarium, a famous artwork by Juan Luna, is housed at the museum, where visitors can get a close look at the famous paintings, the gorgeous vintage collection, and the history and culture of the Philippines.
10. Magpopongko Rock Pools and Flats
Magpopongko Rock Pools and Flats is a natural rock pool on Siargao Island's east coast. It is one of the most prominent tourist sites in Siargao and should not be overlooked while planning your itinerary.
Visitors should go here at low tide, and the ideal time to go is between 6 am and 11 am when you can view the spectacular rock pools that are 10 feet to 14 feet deep. Some collections are suitable for non-swimmers, while one is ideal for cliff jumping. Snorkelers can also enjoy themselves here. Also, bring light green shoes or dress comfortably when visiting this location, as the rocks might be sharp, and you don't want to get cut.