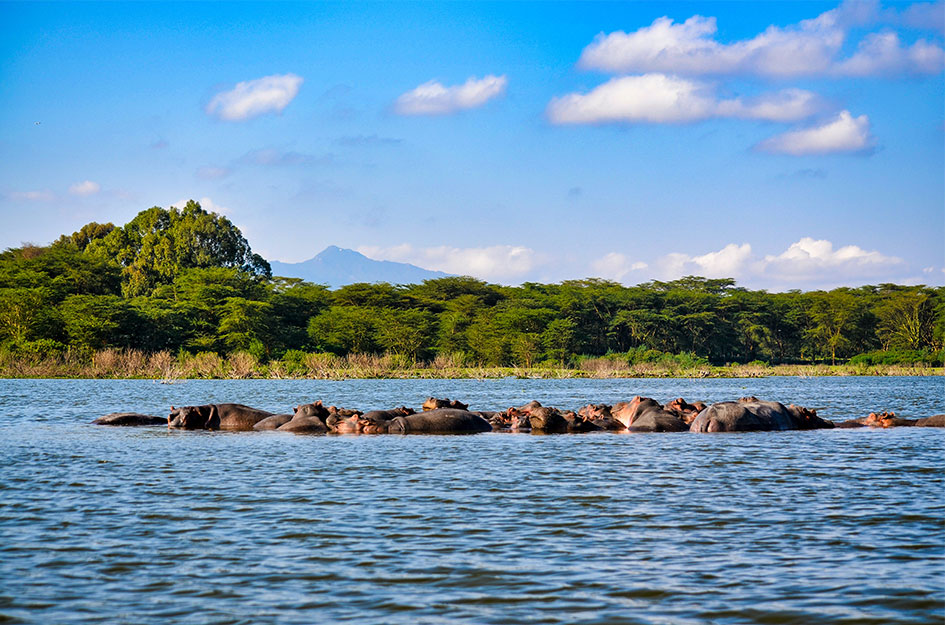 8 Best Lakes in Africa
Africa is home to some of the most incredible lakes globally, including the world's second-biggest freshwater lake and the world's longest lake. Africa, the world's second-biggest continent, is home to 54 separate countries, with several of the most incredible lakes bordering more than one country.
The Great Rift Valley, located in the continent's southeast, is also home to the Great Lakes of Africa, a deep lake system. Although these lakes are not as enormous as those found in the Great Lakes system of North America, their size and variety are nevertheless stunning and worth seeing.
1. Lake Malawi, Malawi
Lake Malawi, also known as Lake Nyasa in Tanzania and Lake Nyasa in Mozambique, is the Great Lake of Africa, located between Malawi, Mozambique, and Tanzania. It is the world's fifth-biggest freshwater lake by volume, the ninth-largest by area, and Africa's third and second deepest lake.
Visitors may paddle, snorkel, and if they need to stay and rest, there are great B&B hotels where sitting down and staring down at the lake is the most pleasing way to relax and enjoy.
2. Lake Kivu, Rwanda and Democratic Republic of the Congo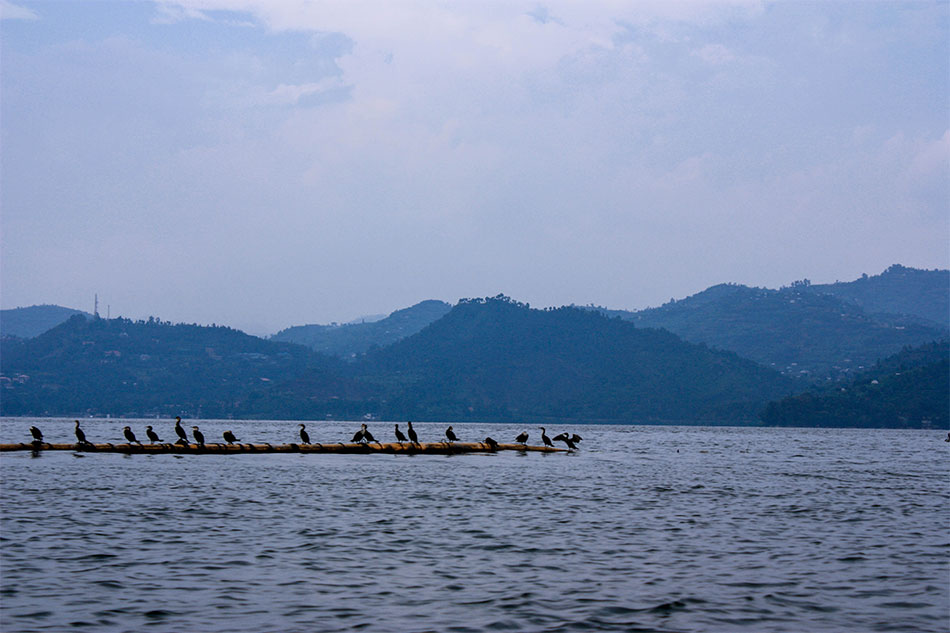 Lake Kivu is one of Africa's Great Lakes. Lake Kivu is located in the Albertine Rift Valley, the western arm of the East African Rift Valley, on the Democratic Republic of the Congo and Rwanda boundary. The lake's elevation is 1,460 meters above sea level.
Lake Kivu serves as a natural drinking water reservoir for the people of Goma and several adjacent communities in the DRC's Kabare and Kalehe areas. Lake Kivu is home to 28 species of fish and four species of freshwater crabs.
3. Lake Assal, Djibouti
Lake Assar is a crater lake in Djibouti that is 155 meters below sea level, making it the lowest point in Africa and the third-lowest in the world. This saltwater lake is currently one of the primary tourist attractions in Djibouti and the world's largest salt resource.
There is a lot of desert surrounding the lake, and when guests arrive here, they will notice how lovely the area is. The locals also reside around the lake. It is worth noting that there are no fauna due to the extreme salinity of the water here, along with the unusual desert climate.
4. Lake Bogoria, Kenya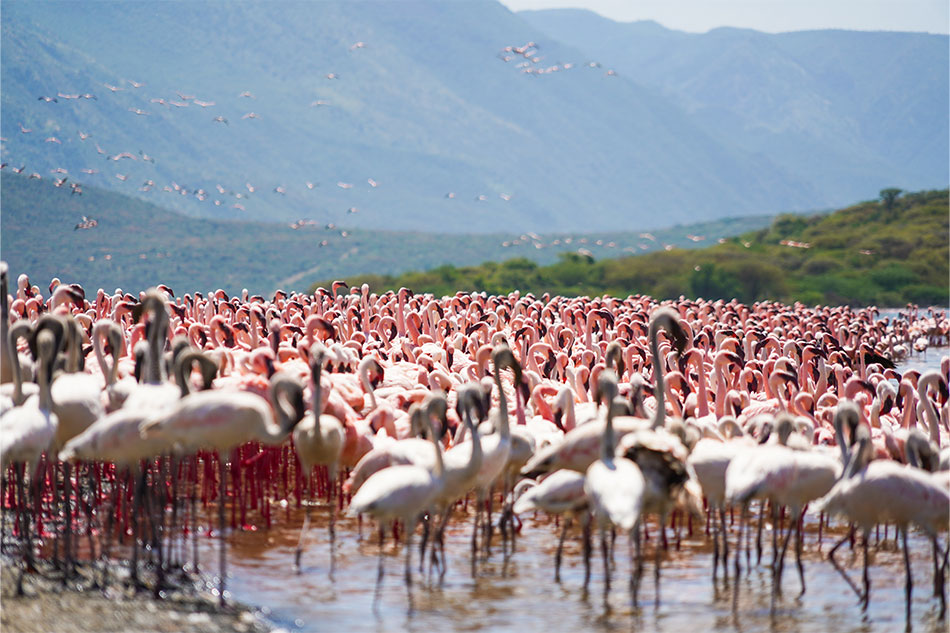 A big flock of pink flamingos may be found at Lake Bogoria in Kenya's Rift Valley. This saltwater lake is home to one of the world's greatest populations of lesser flamingos, and witnessing so many flamingos on location will astound and please flamingo enthusiasts.
It features hot springs and geysers along its shoreline in the surrounding volcanic region, which provide a distinct and noticeable scenery with the flamingos and draw visitors to the area. It also provides guests with a superb assortment of hot spring resorts to pick from. Visitors must, however, pick a reliable mode of transportation and arrange a good itinerary before arriving. This will allow you to save time and energy while still having fun on your trip.
5. Lake Retba, Senegal
Lake Retba, Senegal, commonly known as Senegal's Pink Lake, is a lovely pink lake. The hue is caused by algae that bloom due to the lake's high salt content. If visitors want to view the lake at its pinkest, they should go during the dry season, which runs from November to June, and they will be able to experience its most lovely and pink environment.
I have to add that this is a really suprise site, with salt content reaching up to 40% in certain spots, generating a condition similar to the Dead Sea, and tourists may even float in some regions of Lake Retba.
6. Lake Nakuru, Kenya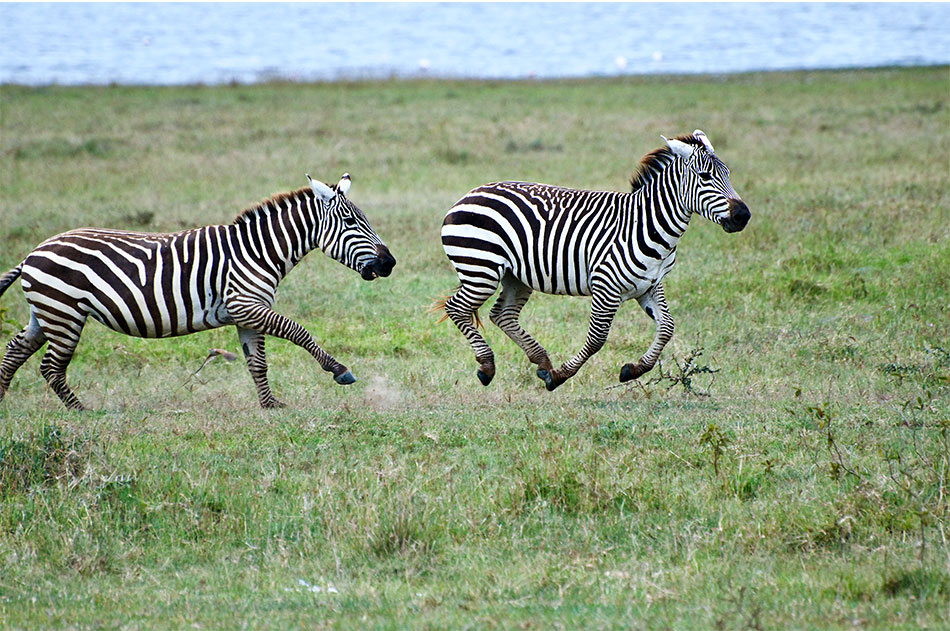 The pink flamingos that migrate to Lake Nakuru National Park in central Kenya are well-known. The birds flock on Lake Nakuru, one of the Rift Valley Soda Lakes covering over a third of the park's surface area.
There are around 450 bird species documented here and a diverse range of fauna. Lions, leopards, warthogs, waterbucks, pythons, and white rhinos can be seen by visitors. Wildlife may be viewed from the wide meadows around the lake to the cliffs and woods, making this an excellent area to see animals.
7. Lake Victoria, Kenya, Tanzania, Uganda
Named after Queen Victoria, Lake Victoria covers three countries and 68,800 square kilometers of space and is the largest lake in Africa. It is also the largest tropical lake and the second-largest freshwater lake globally, where most of the water comes from rainfall.
8. Lake Kariba, Zimbabwe, and Zambia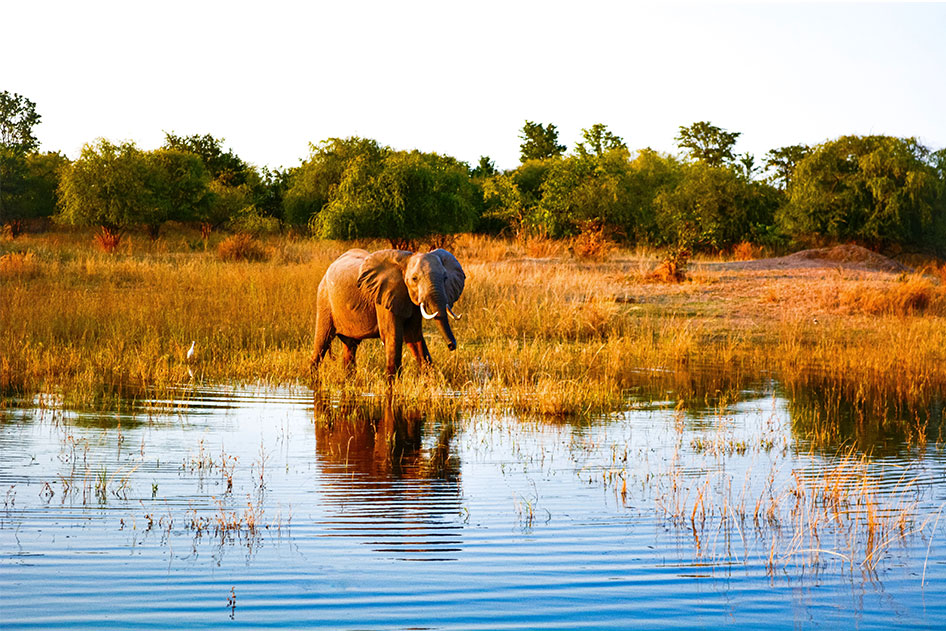 Lake Kariba, which borders Zambia and Zimbabwe and is located on the Zambezi River, is the world's biggest artificial lake and a renowned fishing and wildlife viewing destination.
There are lodging choices on both the Zimbabwean and Zambian sides. Many visitors prefer to hire a boat, which allows them to explore more of the region and provides spectacular dawn and sunset views across the river.