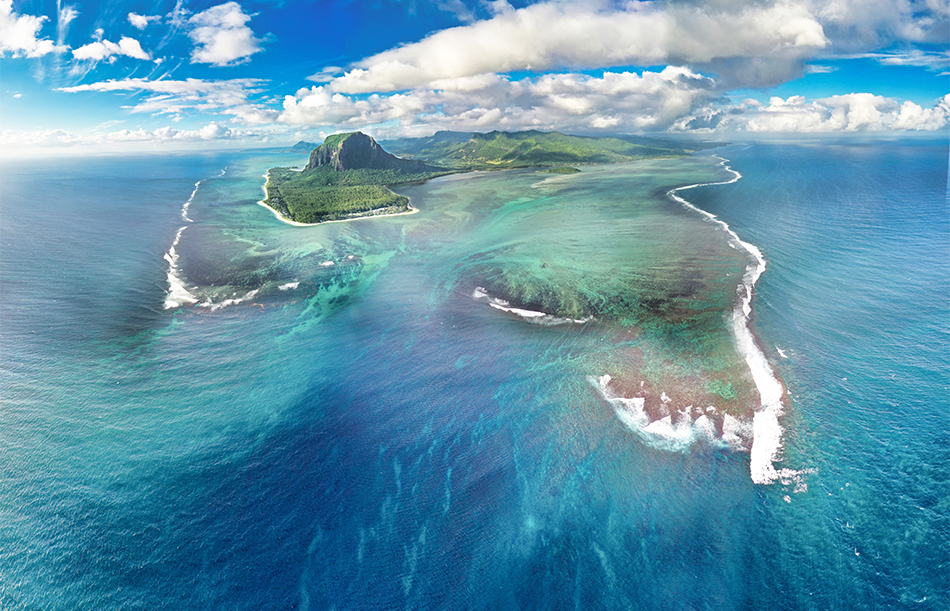 Top 8 Tourist Attractions in Mauritius
Mauritius, historically a British, Dutch, and French territory, is an island republic in the Indian Ocean, almost a thousand miles off the southeast coast of Africa.
The island country, which gained independence in 1968, is bordered by tropical white sand beaches and lagoons with appealing turquoise seas and mild surf. Windy beaches and a reef region offer some of the world's most excellent and consistent kitesurfing. The beach region and adjacent towns are teeming with hotel and resort alternatives. There is something to appeal to all sorts of tourists.
1. Black River Valley National Park
The Black River Valley National Park is a national park of the African island nation of Mauritius, located in the southwestern part of the country. It includes the majority of the island's tropical rainforest. Mauritius Kestrel, Pink Pigeon, Echo Parrot, Mauritius Cuckoo Shrike, Mauritius Brilliant Weaver, etc. All the indigenous birds of the island breed in this park, where you can enjoy the scent of nature and listen to the birds singing.
2. Frickon Flack
Located on the west coast of Mauritius, the beautiful Flicanfrac Beach is also one of the longest beaches on the island of Mauritius. It is famous for its abundance of corals, sea urchins, and shells as a beach.
3. Seven Colors of Earth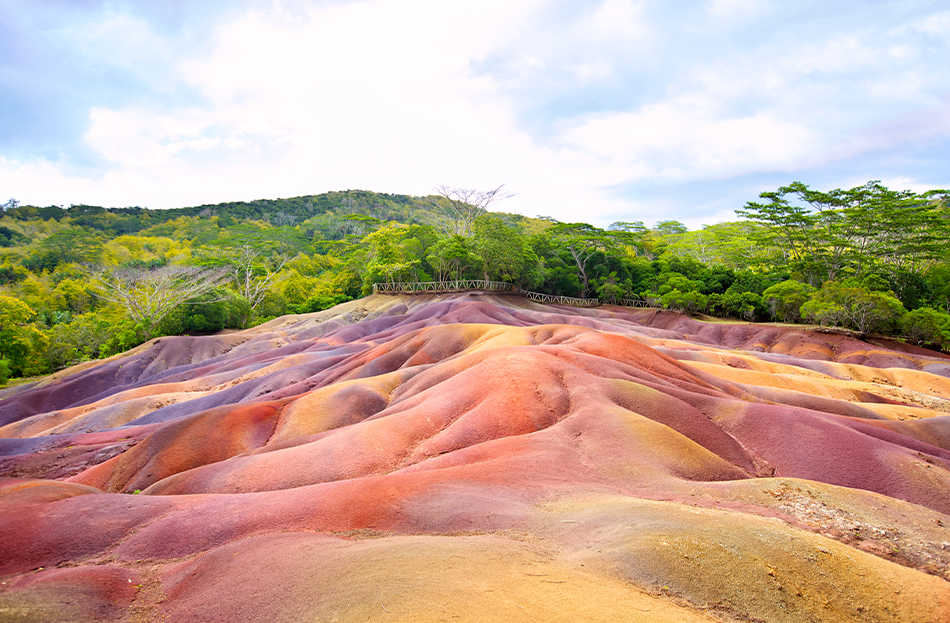 The seven-color soil landscape is a rare volcanic geological occurrence in which seven different hues of dirt coil together to form a stunning panorama. It is a must-see landscape for everyone visiting the gorgeous Chamarel area.
Chamarel is located 283 meters above sea level and is accessible by a scenic walk through the surrounding lush tropical forest. There's an 83-meter-high waterfall and many locations to stop and snap photographs along the route.
When you have finished exploring the seven-colored earth, you can visit the picturesque church of St. Anne in the village, which was built in 1876 and is a must-see attraction. The family restaurant in this typical Mauritian village is unique and well worth a visit before driving back through the scenic Chamarel to the end of the earth, enjoying the beautiful scenery.
4. Mount Brabant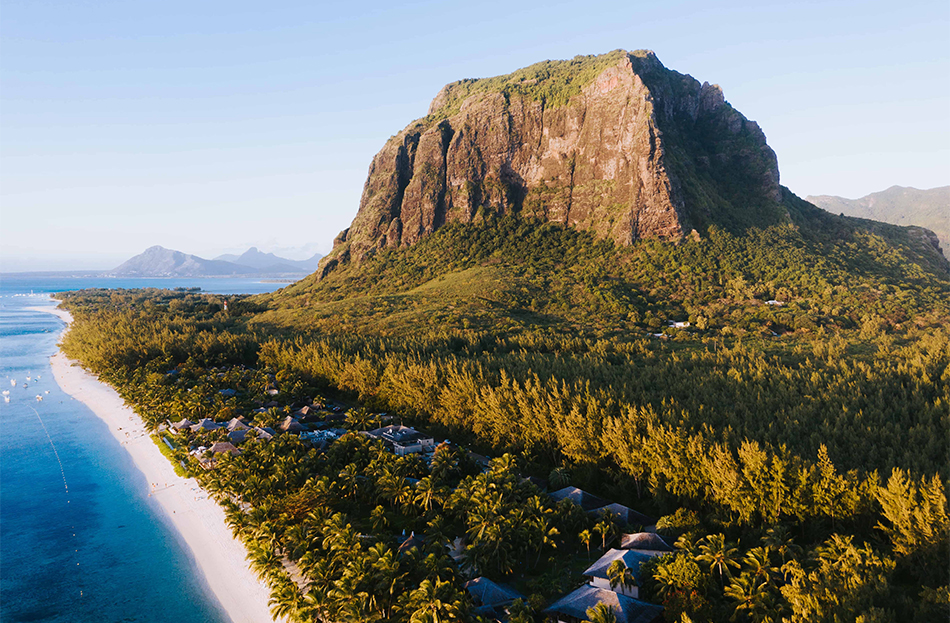 Mount Mona, also known as Mount Mona Brabant, is a peninsula in the southwest corner of Mauritius that is home to a 556-meter-high basaltic rock mountain, which is one of the island's most recognized attractions. The cultural landscape was listed on the UNESCO World Heritage List in 2008, and it is frequently one of the attractions for travelers to view and appreciate.
5. Blue Bay Marine Park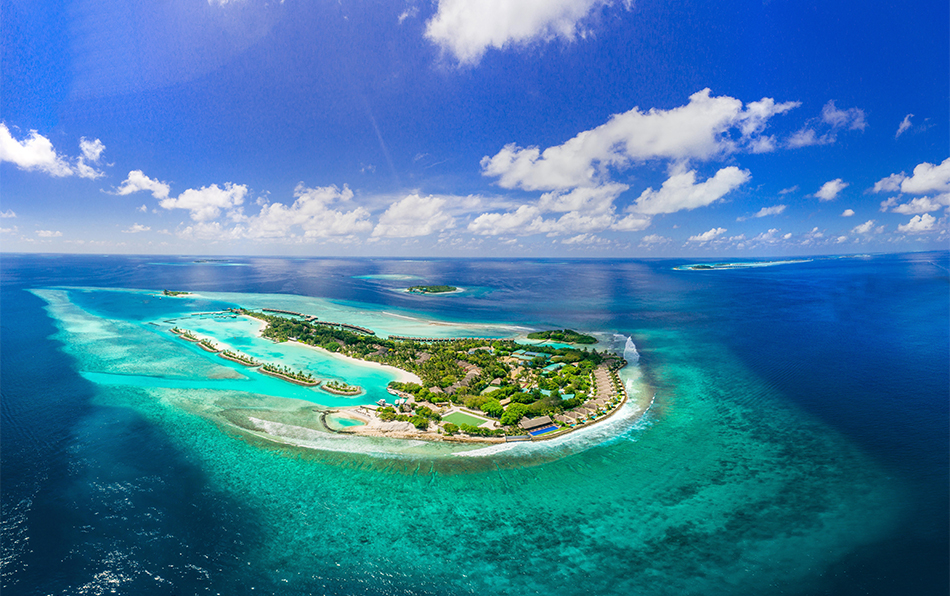 One of Mauritius' most famous locations is an extended length of sea connected by a public beach, called for the water and sky that meet, with an intense layering of blue water.
This place is ideal for snorkeling and coral watching fish in Mauritius, and visitors can reach it by glass-bottom boat.
6. Gabriel Island
It has the most romantic white sandy beaches. Located on the north coast of Mauritius, the island is best known for its white sandy beaches and numerous birds of paradise, making it a first-class sanctuary for bird watching, photography, and snorkeling.
7. Casela Nature Parks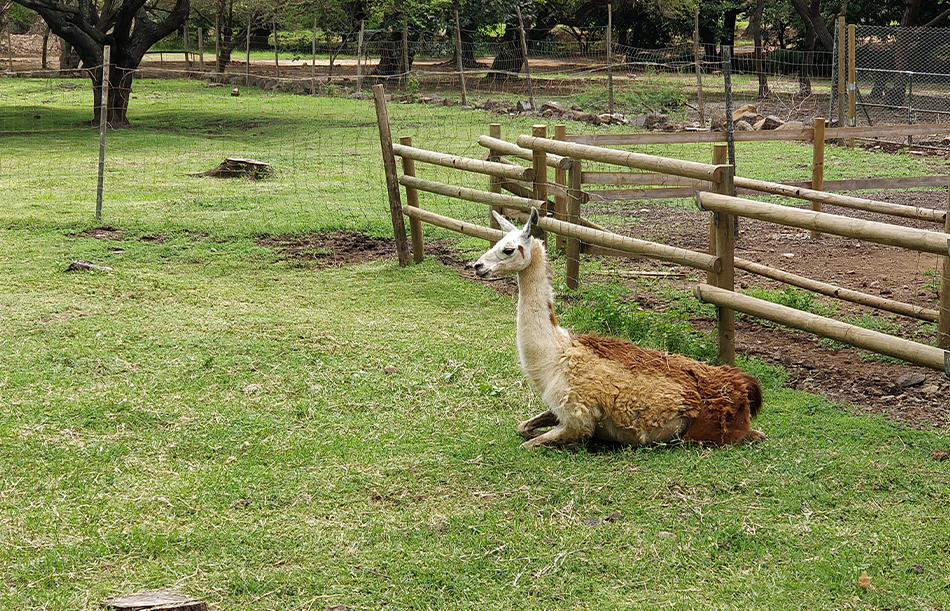 Casella is one of Mauritius's most popular recreational and attraction parks and includes five areas: Thrill Mountain, Predator Kingdom, African Safari, panga Bird and Ride, and Activity World. Each room has its unique characteristics where visitors can enjoy the pristine environment.
8. Blasto National Park
Blasto National Park is a national park of Mauritius, located in the northeast of the country, with 5 square kilometers, used for planting exotic species such as mahogany, southern fir, yellow bellflower, eucalyptus, etc. It is a pleasant thing to walk around.