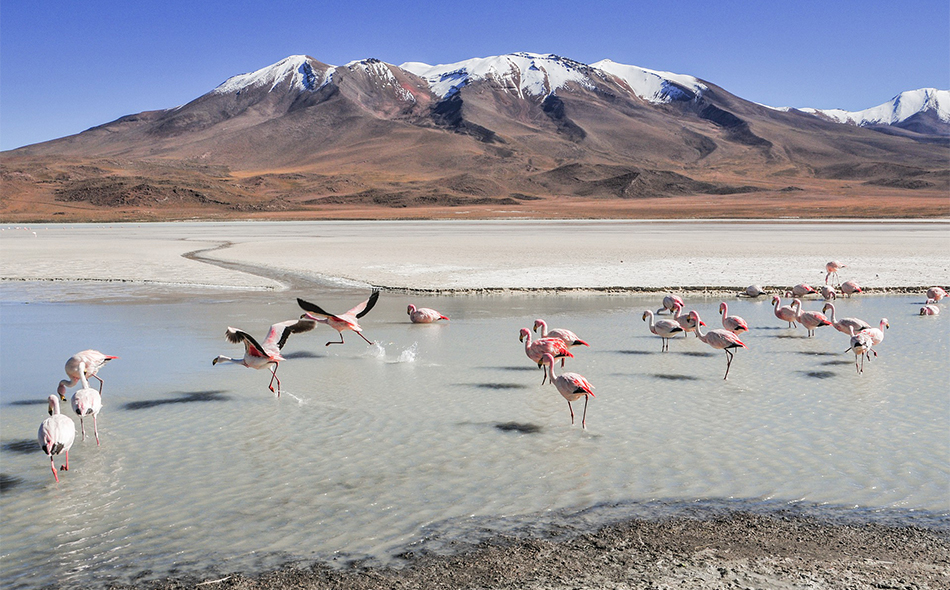 Top 10 Travel Destinations in Bolivia
1. Jesuit Missions of Chiquitos
Six mission towns were built in the 17th and 18th centuries by a small group of Jesuit missionaries. While Jesuit Missions in Paraguay and Argentina have subsequently fallen into ruin, their Bolivian counterparts remain a dynamic cultural force, set against a frontier-town scenery right out of Robert de Niro's 1986 film "The Mission." These towns can be visited as part of a longer tour, or accommodation is offered in each. San Jose de Chiquitos is the largest and most well-known of these mission towns, although they all offer a stunning example of historic Spanish frontier architecture.
2. Reserva Eduardo Avaroa
The Eduardo Avaroa Andean Fauna National Reserve was established to safeguard the endangered vicuna and the llareta plant in Bolivia's severe Southwest Circuit region. The reserve also contains some of the world's most bizarre scenery. Although the bright white salt flats and rainbow-colored mineral lakes of Los Lipez are far too harsh for human habitation, they serve as a haven for a variety of unique and endangered South American animals, including numerous big flamingo populations. A vacation here feels eerily similar to a journey to a weird and wonderful new world.
3. Madidi National Park
All animal and bird lovers are welcome. Make your way to Bolivia's Madidi National Park, where you'll be surrounded by incredible biodiversity among the park's animals. This national park is home to about 1,200 bird species, as well as innumerable other mammals, reptiles, insects, and over 20,000 plant species. During your visit to the Madidi National Park, you will be taken on jungle excursions, animal safaris, and overnight stays in eco-lodges. This is one of the best chances you'll ever have to see and interact with animals in their natural environment.
Furthermore, the park is home to 46 indigenous villages from six tribes, many of whom continue to practice ancient Amazonian traditions, affording several opportunity to learn about and experience these traditions.
4. National Museum of Ethnography and Folklore
At the National Museum of Ethnography and Folklore, you'll be surrounded by fascinating festival masks and 3,000 years' worth of textiles as you learn more about Bolivian culture and people. The museum is set in a historic colonial building and is loaded with cultural treasures. You can not only marvel at the unusual objects, but you can also immerse yourself in the local culture by taking pottery, sketching, or dance workshops. The museum's collection, which houses more than 15,000 books, many of which are rare, is the key to learning more about the people of the Andes highlands. When visiting Bolivia, a visit here is undoubtedly a once-in-a-lifetime event.
5. Plaza Murillo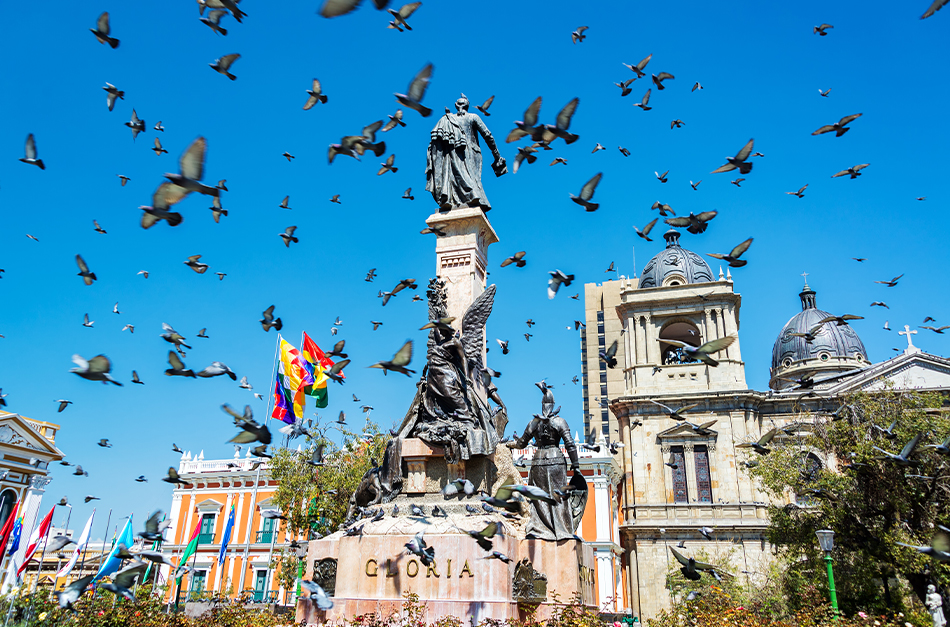 The Plaza Murillo is located in the center of La Paz, near the government palace. The square is bordered by historical buildings, including the Metropolitan Cathedral, and is packed with many monuments. As you go through the plaza, you will be standing where many historical events took place, as well as were several state officials once stood. Visiting the Plaza Murillo should be on your list of things to do in Bolivia if you want to get a sense of the country's history. Also, plan to arrive around 10 a.m. to keep an eye on the change of the guards
6. Isla Del Sol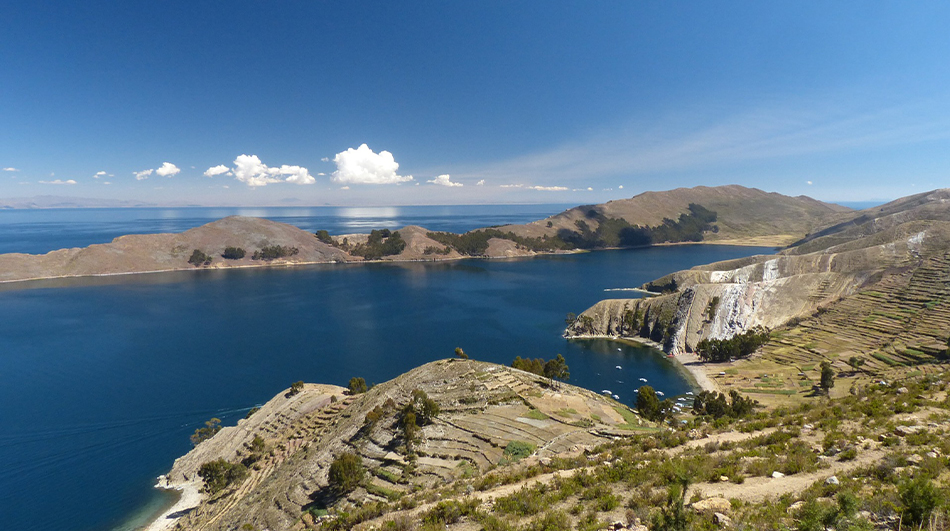 On Lake Titicaca, the Isla Del Sol (Sun Island) is one of the best spots to take a boat excursion to see more than 80 old Inca ruins. You'll come across Aymara locals who are busy farming terraces and tending to religious places while exploring the ruins spread throughout the island. Make a point of visiting Yumani village on the island's south side, where you'll find the Inca Stairs, which will lead you to the famous Fountain of Youth.
Because there are no motor vehicles on the island, expect to undertake some hiking, and the terrain can be rugged. On the Isla Del Sol, overnight accommodations are offered, allowing you to witness both sunrise and sunset from this breathtakingly magnificent island and lake setting.
7. Tiwanaku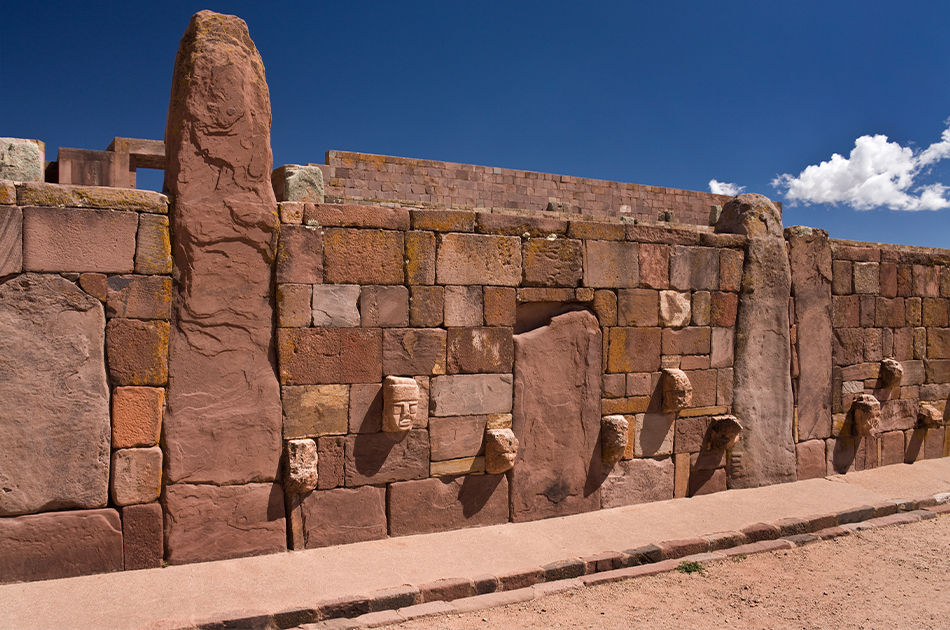 Tiwanaku is one of the most important pre-Colombian sites in the Americas, and any historian should go there. Massive stone construction blocks, highly sculpted sculptures, and a museum with information about this ancient culture that lasted over 3000 years can be found at this historic site. El Puerta del Sol (The Sun Gate) is the most popular sight at this site, a mysterious megalithic stone arch that is supposed to be the entryway of a massive temple complex. Two more must-see sites in Tiwanaku are the Temple Kalasasaya and the Templeto Subterraneo (an underground temple).
The creativity of the sculptures will surprise you, which is only one of the reasons why you should pay this location a visit.
8. LA PAZ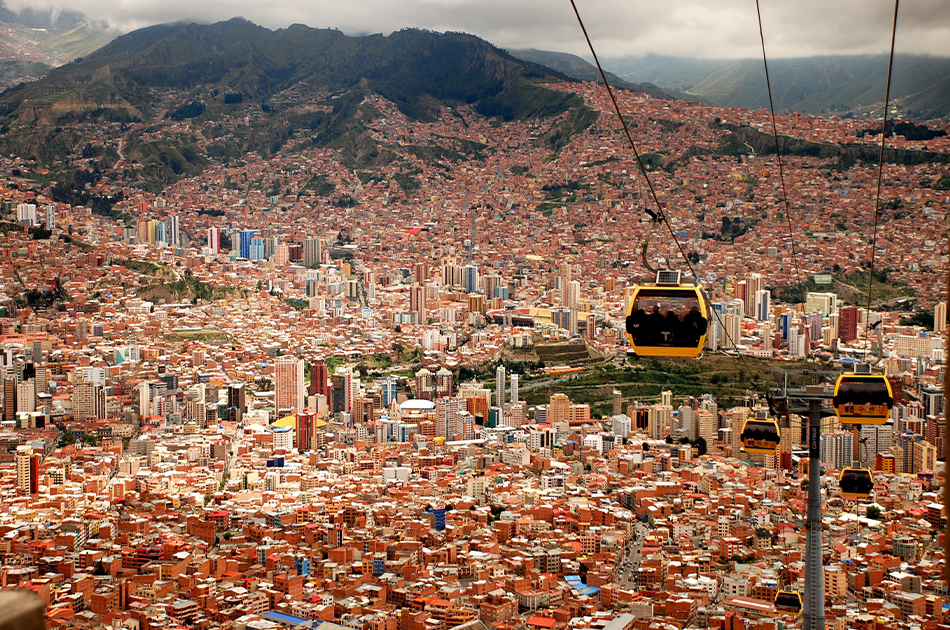 Bolivia's third most populous city and the world's highest seat of government is set against a magnificent backdrop of snow-capped mountains. La Paz is full of modern cafes, clubs, bars, and restaurants, as well as traditional markets, ancient plazas, and colonial architecture, in contrast to the Aymara people's colorful lifestyle and traditions. There are a variety of attractions to see, free events to attend, and adrenaline-pumping activities to participate in. La Paz, at 4058 meters above sea level, is best explored slowly, allowing time to absorb the city's rich culture and fascinating history.
9. YUNGAS ROAD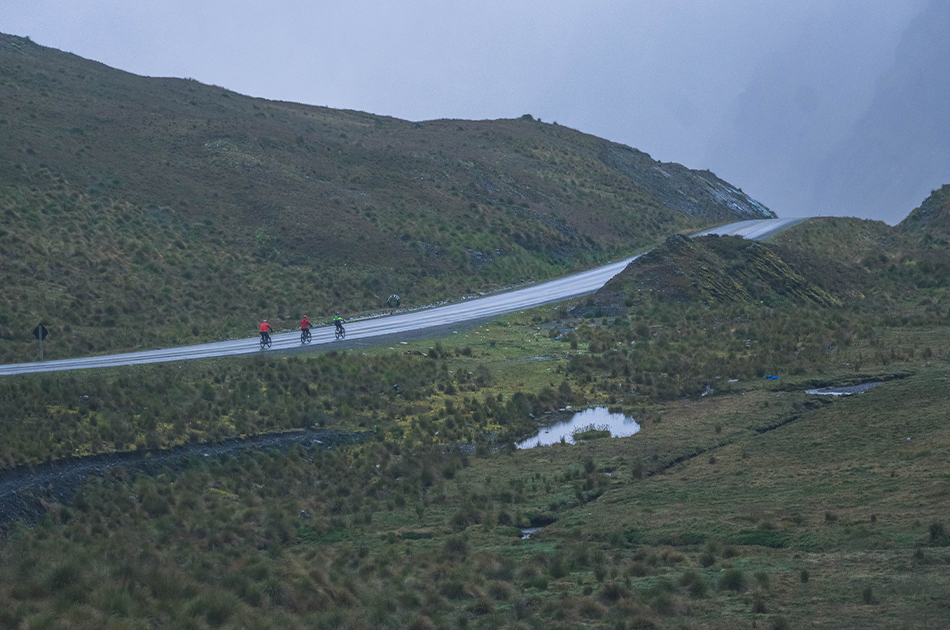 The thrilling and life-threatening bike ride along one of the world's most perilous roads is one of Bolivia's most popular hobbies. The meandering road, known as 'Death Road' because of its historically high death rate, extends 69 kilometers from La Paz to Coroico, linking the Amazonian rainforest to the bustling city. Construction of a new route to replace the risky stretch was completed in 2009, and all traffic was diverted to the new road.
Thankfully, motorists no longer have to worry about their drive from La Paz to Coroico being their last. Even in these better conditions, Yungas Road is unforgiving. Local laborers and reckless backpackers are the only people who still die on the infamous road.
10. THE CHIQUITANIA REGION
The Chiquitania Region, a gorgeous but rarely visited area brimming with intriguing and untouched sights, is a small detour from Bolivia's backpacker track. The Chiquitania Region stands out from the rest of the country because of its tropical savanna environment, Jesuit missions, rich animals, and distinct natural history. It's difficult to understand why the area is so delightfully devoid of tourists, given sights like the mysterious rock formations of the Santiago de Chiquitos Mirador and the hot thermal springs of Aguas Calientes, as well as activities like jaguar watching at Kaa Iya National Park and sandboarding in Lomas de Arena. The Chiquitania Region, one of Bolivia's most attractive attractions, is a must-see for anybody interested in history, nature, or the great outdoors.