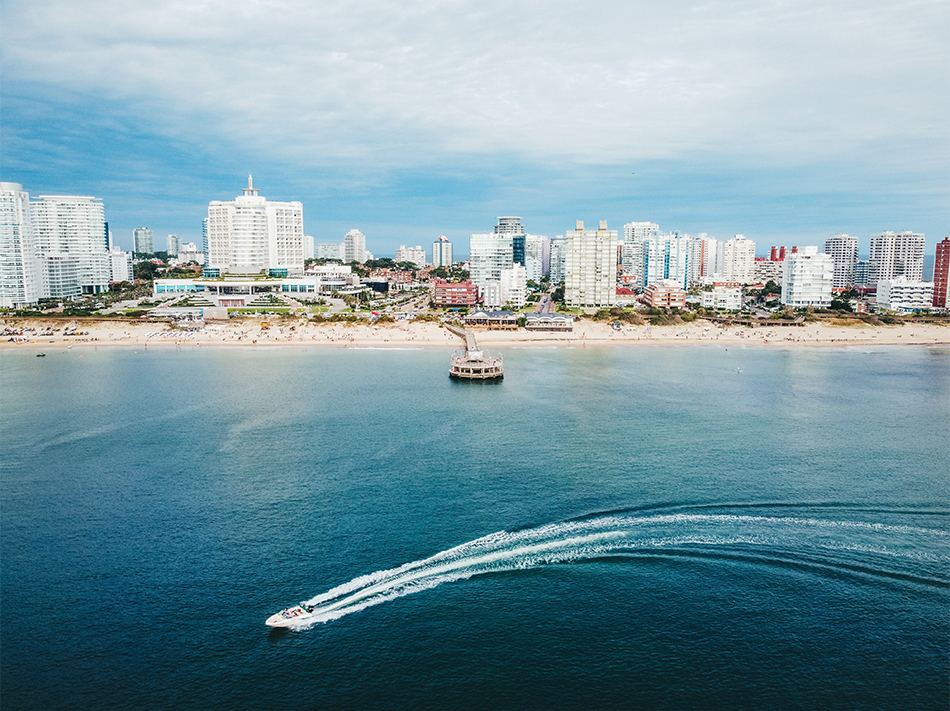 Top 10 Travel Destinations in Uruguay
1. La Paloma
La Paloma is a small community on the Atlantic Ocean's coast that is a popular summer beach resort for South Americans and Uruguayans who come to enjoy the sun, sea, and sand. This laid-back city is fantastic to visit, with stunning beaches and a variety of enjoyable watersports such as surfing, sailing, and windsurfing.
Anaconda Beach is one of the best beaches for sunbathing and watching the sunset over the water is extremely breathtaking. The distant location of La Paloma makes it ideal for a calm and peaceful beach vacation for anyone wishing to kick back and unwind.
2. Santa Teresa National Park
Santa Teresa National Park, which borders the laid-back Punta del Diablo, is a must-see for nature lovers, as it encompasses a diverse spectrum of landscapes, ecosystems, animals, and vegetation. A substantial chunk of the park is made up of beautiful forests and seaside settings. Many great hiking pathways wind through the dunes and woods, allowing opportunity to see some of the park's creatures. During Uruguay's struggle for independence, a key battle took place here.
The beautiful Fortress of Santa Teresa, which dates from 1762 and is located between the park's wetlands and the Atlantic Ocean, is one of the most prominent historical attractions here. Santa Teresa National Park's natural beauty and historical significance will leave an indelible impression.
3. Punta del Diablo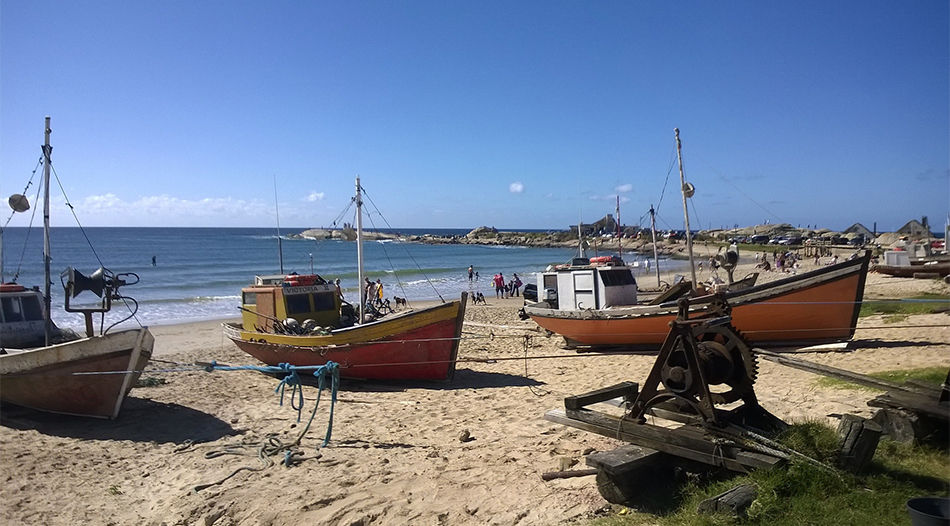 Punta del Diablo is a delightful spot to visit and, despite recent construction initiatives, still maintains the impression of a quaint and attractive little fishing village. It is a favorite place to visit with Argentines and Uruguayans eager to head to the beach and bask in the rays. It is a nice spot to simply kick back and watch the world go by, with magnificent beaches and a laid-back way of life. Visitors can also partake in some delectable seafood, as you might expect.
With so many outdoor things to choose from, you may be horseback riding through the dunes one minute, learning to surf the next, and dune boarding the next.
4. Carmelo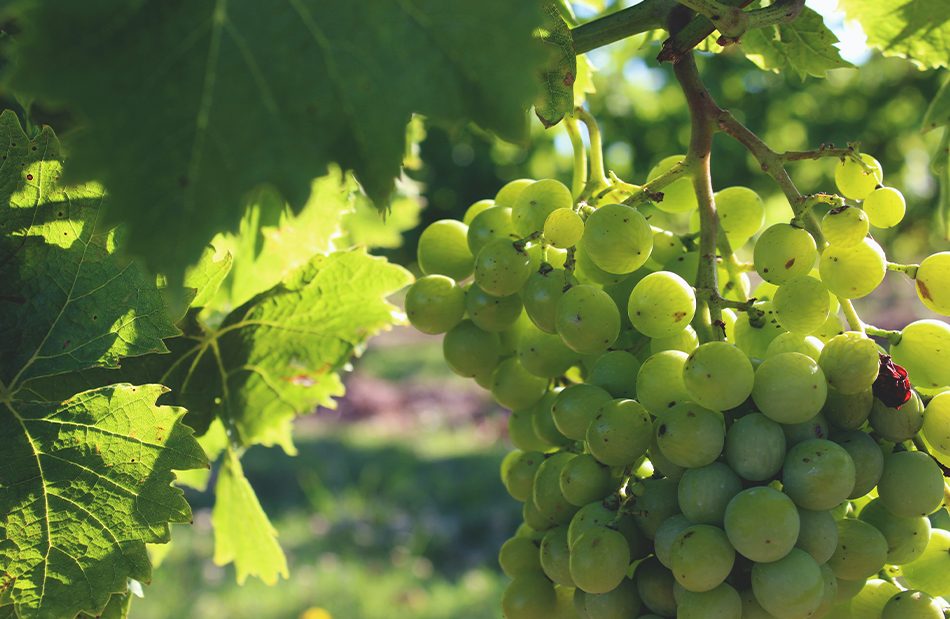 Carmelo, located near the confluence of the Rio de la Plata and the Rio Uruguay, is becoming a more popular tourist destination, and with good reason: the town is brimming with charm, with lovely old houses and cobblestone walkways. The shoreline is great to stroll along, and boat cruises to the Parana Delta, which is fantastic to explore, are available from here. Visitors can participate in a range of activities such as fishing, boating, and other watersports.
Carmelo covers a wide range of bases and has something for everyone to enjoy, with beautiful beaches, fantastic wineries in the surrounding area, and a casino to boot.
5. Salto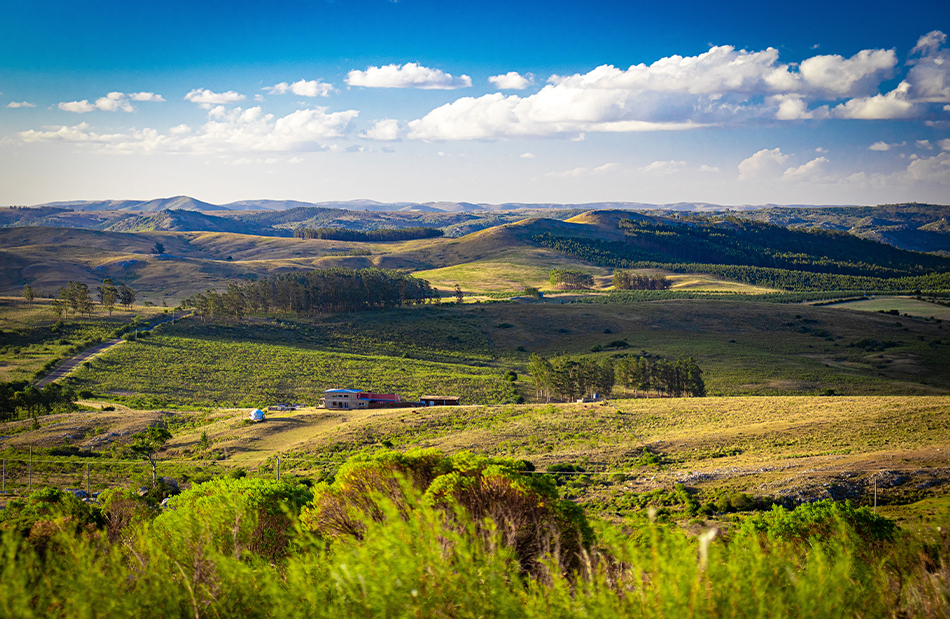 Many people stop in this city, Uruguay's second-largest, on their trip to Argentina. As it borders the gorgeous Rio Uruguay, this is undoubtedly a picturesque location. Salto is called for a series of falls that form a 'huge leap' near the city. Salto is a pleasant and laid-back city with many nice riversides walks for visitors to enjoy, and the leafy avenues and plazas blend delightfully with the wonderful architecture to make it a soothing and laid-back city to explore.
Dayman also has peaceful thermal springs where you may relax. They stand in stark contrast to the town's massive hydroelectric dam, which is strangely a popular tourist attraction.
6. Piriapolis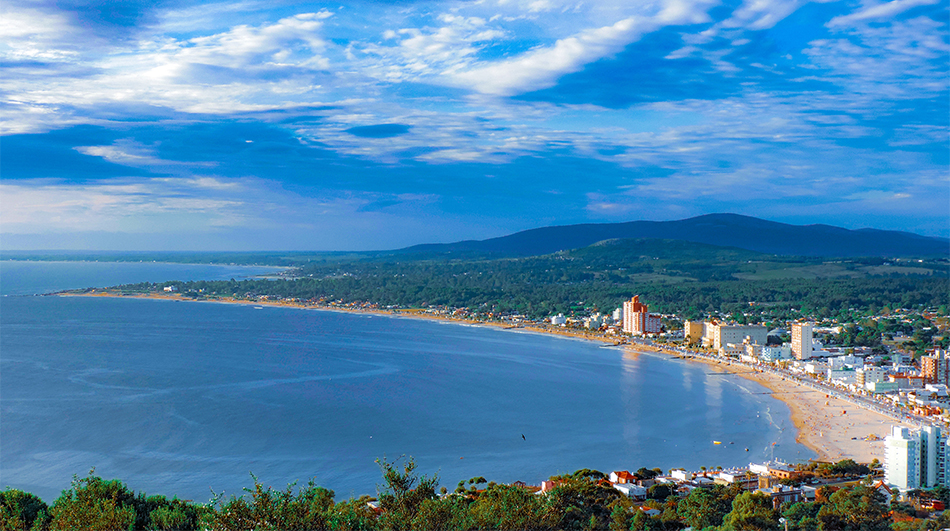 Piriapolis' excellent beaches, which have a Mediterranean feel to them, are ideal for lazing, and the lengthy promenade that follows the waterfront is ideal for peaceful strolls while soaking in the sun and river views. It was originally built for that purpose, and as a result, it features a number of wonderful hotels, restaurants, bars, casinos, and stores, especially as you go closer to the ocean.
While the city's most popular attraction is the beachfront Rambla, the charming Pira's Castle is also worth a visit, and the Hotel Colon is a sight to behold. Piriapolis is a terrific place to unwind after a hectic day of sightseeing, with beautiful views of the seaside nearby.
7. Tacuarembo
Tacuarembo, in the north of the country, is as gaucho as they get, with livestock and huge farms dotting the undulating hills that surround the city. As a result, the town has a distinct cowboy vibe, and the culture, language, and cuisine are significantly different from the rest of Uruguay. Wandering around town is a great experience, with lovely leafy plazas and tree-lined avenues to admire. Carlos Gardel, the famed tango star, is said to have been born here.
The primary attractions include a stunning church, the gorgeous 19th of April Plaza, and a handful of noteworthy museums, as well as several beautiful waterfalls and grottoes in the surrounding area.
8. Punta del Este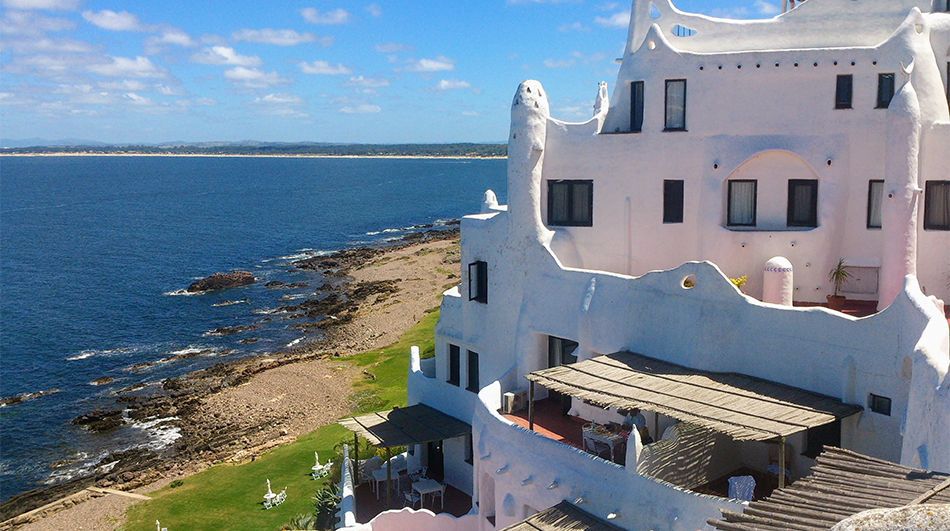 This posh beach resort town is sometimes referred to as the "Monaco or Saint-Tropez of South America," with its yachts, casinos, and trendy cocktail bars. It is a great area to visit, with a lot of pubs, restaurants, and clubs hugging the lovely beachfront, albeit it is fairly costly in comparison to the rest of the country.
To believe the mansions along the seaside, you must see them for yourself. At either Jose Ignacio or La Barra, watching the sunset over the ocean is truly magical, and there are plenty of great watersports to experience as well as fantastic museums to explore. Alternatively, you may simply relax on one of the beautiful beaches and watch the world go by.
9. Colonia del Sacramento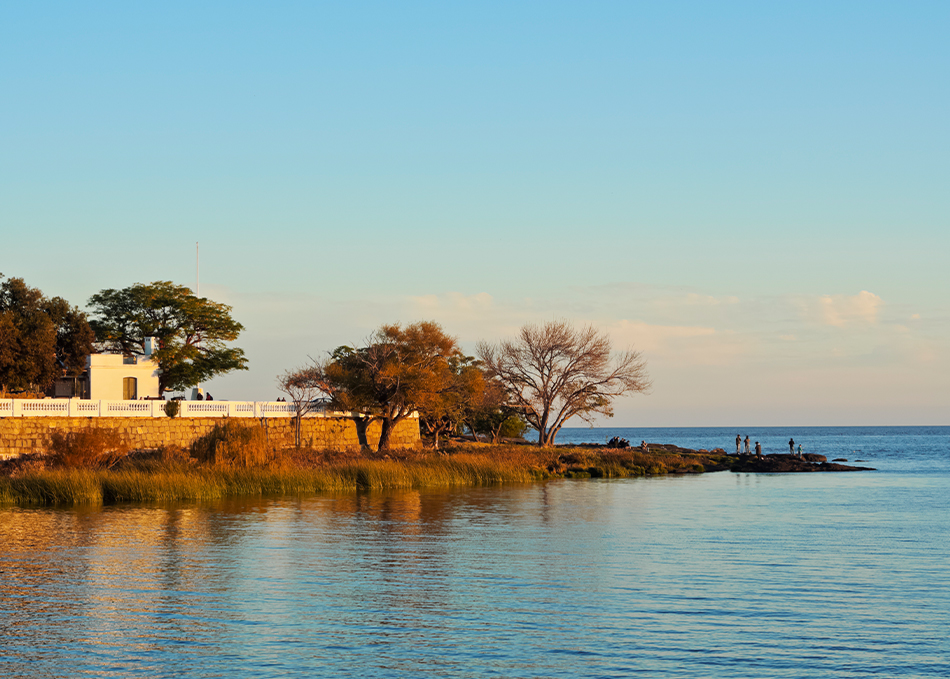 Colonia del Sacramento's historic section is absolutely stunning to roam around because it is one of Uruguay's oldest cities, with beautiful colonial architecture and picturesque old cobblestone alleys wherever you turn. There is an intriguing combination of architectural styles due to the fact that it was ruled at various times by the Spanish and Portuguese who fought over it. The historic sector is still surrounded by a city wall that originally protected the city from invaders. There are some fantastic museums along with the Rio de la Plata for visitors to enjoy.
The towering lighthouse, which offers spectacular views of the city, and the Basilica del Sanctisimo Sacramento, which is a sight to behold, are two of the primary tourist attractions.
10. Montevideo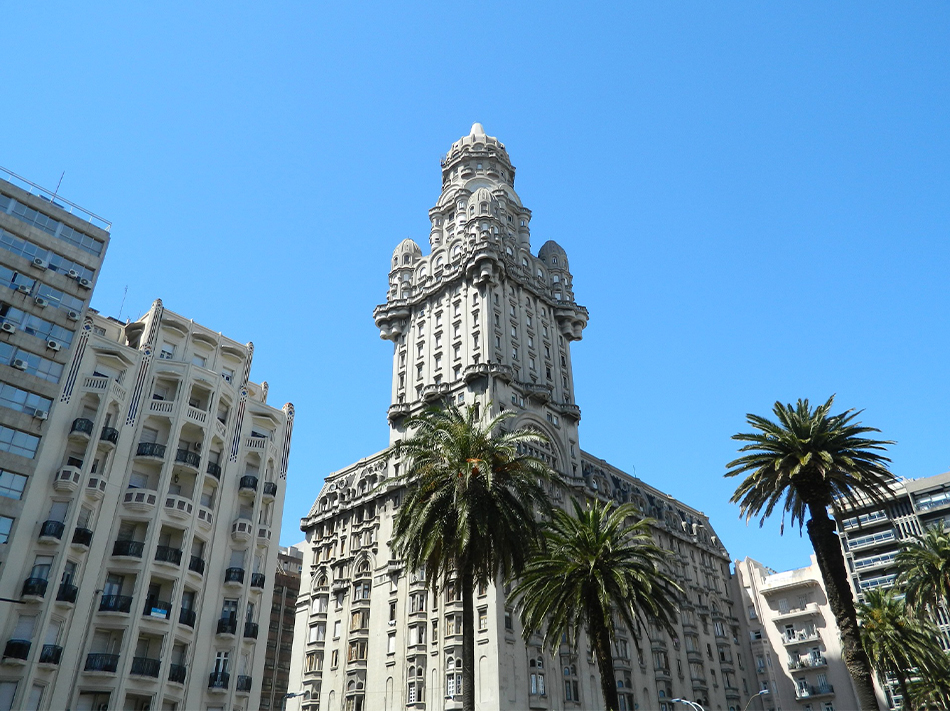 Montevideo, Uruguay's capital, is a fascinating destination to visit, and visitors to the city constantly rave about everything they've seen and done. It is a vibrant city full of energy, with a plethora of theaters, art galleries, and music venues. There is a vibrant nightlife in addition to the vibrant cultural scene, with numerous tango bars, sophisticated cocktail clubs, and discos strewn around the city. Montevideo has something for everyone to enjoy, and the historic downtown center, with its stunning neoclassical architecture, is fascinating to explore.
The Teatro Solis, which sits on the edge of the majestic Plaza Independencia, is particularly stunning. The Mercado del Puerto, which is packed with shops and restaurants selling great local cuisine, provides a realistic look at life.