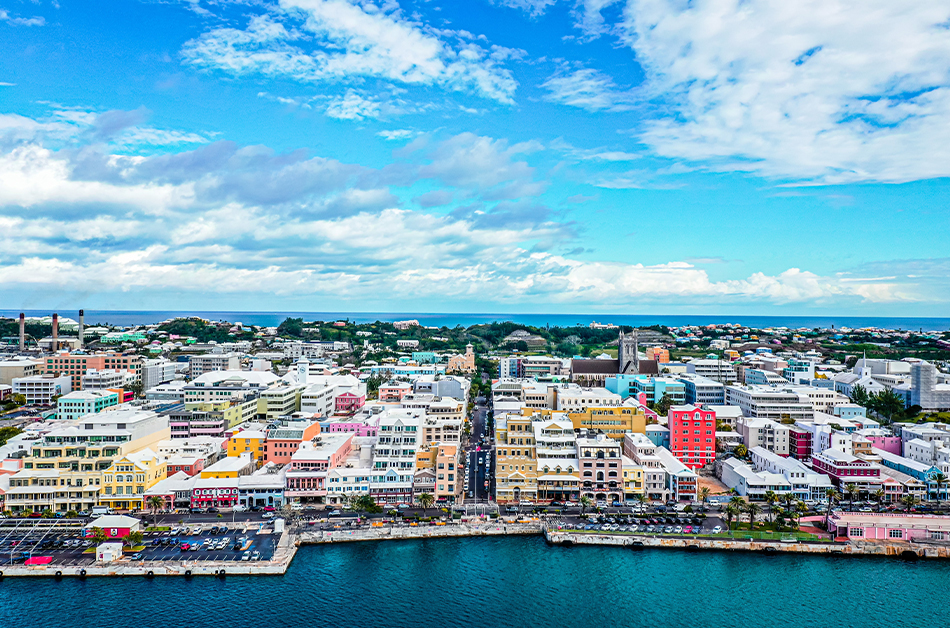 Top 10 Travel Destinations in Bermuda
1. Horseshoe Bay Beach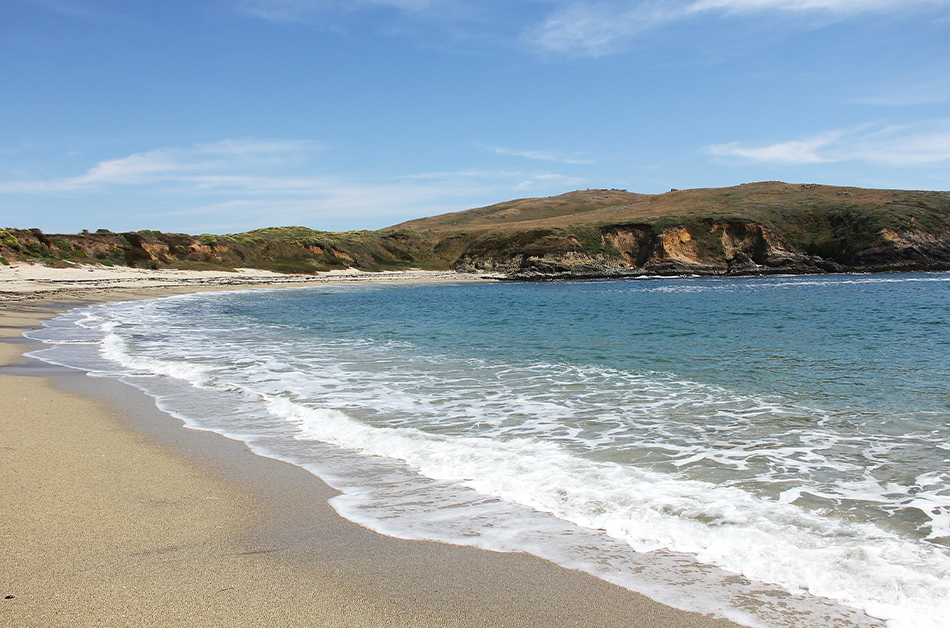 Bermuda's Southampton Parish on the South Shore has arguably one of the nicest beaches in the world. Horseshoe Bay Beach, with its crescent-shaped blush-pink sand beach and stunning rock formations, draws a large number of visitors. During peak season, go early in the morning to avoid sunbathers and swimmers. Beach clubs are located close to resorts in other parts of the island, with shuttles transporting visitors.
Along the coast, there are changing rooms and equipment rentals. Building sandcastles, boogie boarding, and volleyball are all activities that children will enjoy. The neighboring Port Royal Cove boasts shallow, tranquil waters that are ideal for families with small children. Chaplins Bay, Stonehouse Bay, Jobson's Cove, and Warwick Long Bay all have beach pathways that link to nearby beaches.
2. St. George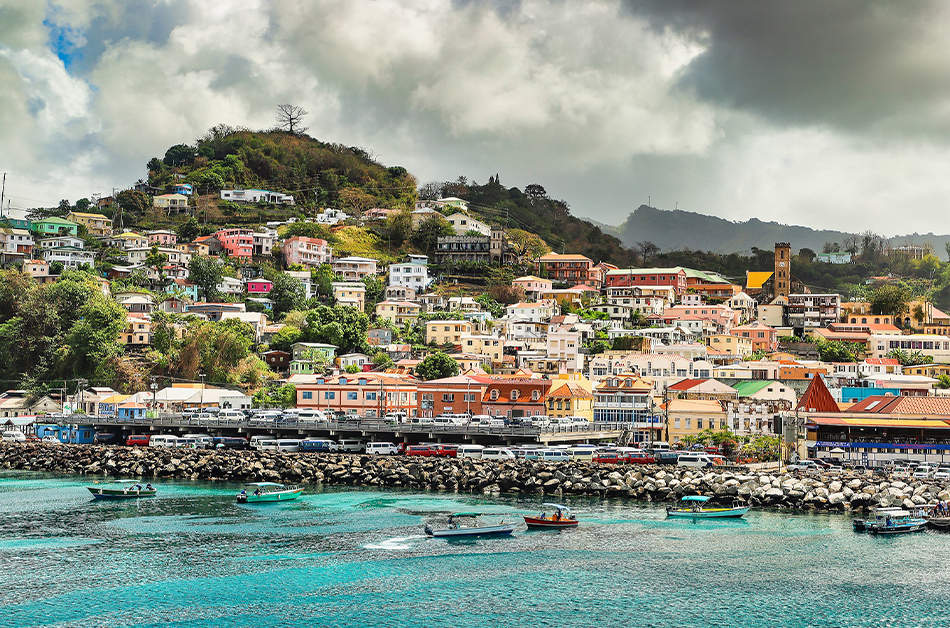 Wander the cobblestoned lanes of the island's East End, through taffy-colored stone buildings, in the New World's oldest English settlement. St. George was designated as a UNESCO World Heritage Site because it is where the first inhabitants arrived in 1612. Explore Bermuda's past at the Bermuda National Museum Trust, St. George Historical Society Museum, Bermudian Heritage Museum, and Tucker House Museum, among others.
Tobacco Bay Beach is the most popular attraction in St. George. Tobacco beach, named after the wild tobacco that was discovered when the early settlers arrived, no longer has any nicotine plants growing, but it still offers a classic Bermuda beach experience. It's well recognized for its limestone rock formations and clean, shallow waters that are perfect for snorkeling and swimming.
3. St. Peter's Church
St. Peter's Church, which was established in 1612 and is part of the UNESCO World Heritage Site in St. George, is the oldest Anglican church in continuous use in the Western Hemisphere. The hand-carved altar is made of red cedar and is one of Bermuda's oldest pieces of woodwork. Inside, guests may see an 18th-century throne recovered from a shipwreck as well as 1600s communion silver.
The church features two historic cemeteries, one for white Bermudians and the other for black Bermudians, both of which date back over 300 years. The church's western addition is currently a station on the African Diaspora Heritage Trail, which retraces Bermudians of African ancestry's rich heritage and culture.
4. St. George's Island Forts
In Bermuda's several forts and museums, the island's rich naval heritage is revealed. Bermuda was protected by a series of forts, particularly in St. George. On the northeastern tip of St. George, the spectacular, fully restored Fort St. Catherine holds a museum with a collection of dioramas portraying Bermuda's rich history. It houses a collection of weaponry as well as replicas of the British Crown Jewels.
Built-in the 1620s, Gates Fort is a modest fortification at the end of the Cut Road in St. George with spectacular views of the Atlantic. Alexandra Battery, built-in 1840, is located near a popular beach, Building Bay Beach, which is famed for its brilliant sea glass.
5. Royal Naval Dockyard
The Royal Naval Dockyard, located at the tip of Sandy's Parish's western end, is home to a major cruise ship port and a variety of attractions, including shopping, dining, craft studios, and entertainment, all housed in 18th-century naval structures.
The Bermuda Clocktower Mall is an attractive shopping area housed in a former British warehouse with unique twin clock towers. The Bermuda Craft Market in the Cooperage Building also sells handicrafts, while the Bermuda Arts Center displays local art. The Museum Playground and Playhouse, as well as the Dolphin Quest teaching program for children, are located at the Dockyard. Visitors can also enjoy a white sand beach, restaurant and bar, and water sports at the neighboring Snorkel Park Beach.
6. National Museum of Bermuda
The National Museum of Bermuda, housed in the fort in The Keep at the Royal Naval Dockyard and encompassing the wonderfully restored 19th-century Commissioner's House, offers a massive collection of items and exhibits relating to Bermuda's nautical history. The fort, which was built to protect the entire naval base, has seven bastions and ramparts. In eight historic display buildings, visitors can learn about shipwrecks, conflicts, and more.
The Commissioner's House, the Western Hemisphere's oldest cast-iron frame residential residence, transports you back in time with period furniture and exhibitions on the island's military history. Don't miss the amazing Hall of History mural, which takes up all four walls of a chamber in the home and was made by Bermudian artist Graham Foster.
7. Crystal and Fantasy Caves
For good reason, Bermuda's Crystal and Fantasy Caves are among the most popular tourist attractions. You can walk on floating pontoons overlooking crystal-clear, azure waters of the subterranean pools, which are all lit up with a state-of-the-art lighting system to bring out their natural beauty, in the island's beautiful caverns.
Look no farther than these beautiful caves for your wedding event site if you want to tie the knot in a unique location. Photograph against the stunning backdrop of turquoise seas and imposing stalactites. Candlelight and blooms provide a romantic atmosphere, while a sitting area allows guests to toast after the ceremony.
8. The Bermuda Aquarium, Museum, and Zoo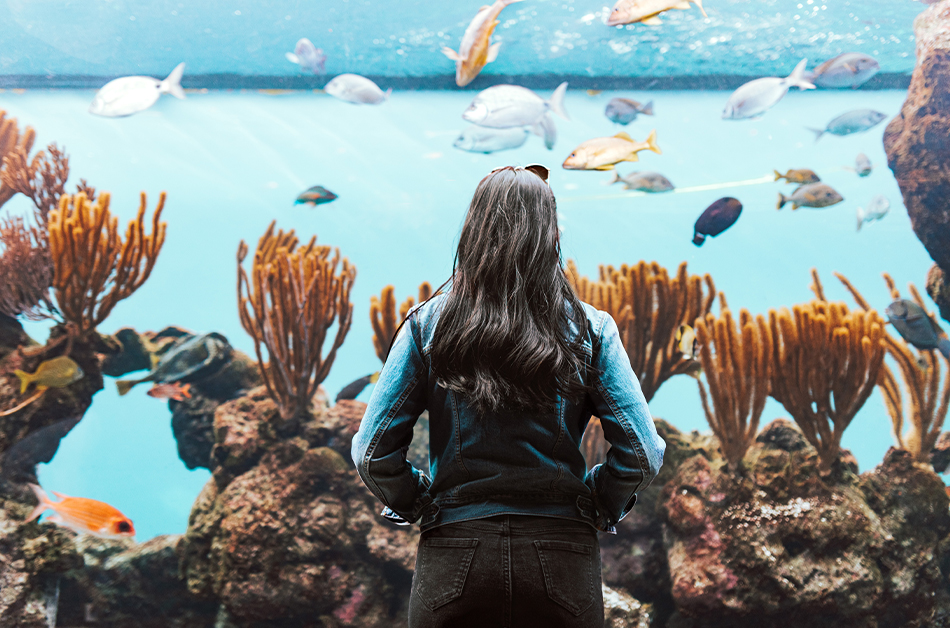 The Bermuda Aquarium, which also contains a museum and a zoo, is located in the picturesque Flatts Village on the North Shore and welcomes tourists with a 140,000-gallon fish tank. The aquarium houses 200 kinds of fish and coral reefs found in the waters surrounding the island in several big tanks. There are also an outdoor turtle and seal exhibits where visitors can see feedings (several times a day).
The zoo holds 300 reptiles, birds, and mammals from all over the world in environments that closely resemble their native habitats. Expect to see some curious lemurs lounging or bouncing on boulders in the Madagascar section. There are other sections dedicated to the Galapagos Islands' wildlife life, such as flocks of flamingos and tortoises.
9. Masterworks Museum of Bermuda Art
The Masterworks Museum of Bermuda Art, located in the Botanical Gardens, houses a collection of over 1,500 items of Bermuda-inspired art from the 1700s to the current day. Georgia O'Keeffe, Winslow Homer, Charles Demuth, Jack Bush, and Albert Gleizes are among the artists represented in the museum's permanent collection. It hosts exhibits by modern Bermuda artists on a regular basis.
The majority of the Bermuda Collection features island landscapes and represents the culture and people who call Bermuda home. Two main galleries, a gift store featuring locally manufactured arts and crafts, and Homer's café are all part of the museum (named after Winslow Homer).
10. Spittal Pond Nature Reserve
Spittal Pond Nature Reserve is Bermuda's largest protected area, with well-marked trails going through forested sections with breathtaking views of the coastline. The reserve, which spans 64 acres, is ideal for bird watching and wildlife observation. Wildlife such as the beautiful Sally Lightfoot Crab, the Bermuda skink (one of the world's rarest reptiles), and buckeye butterflies can be seen. Waterfowl, black and white warblers, American redstarts, northern waterthrush, and white-eyed vireos, sometimes known as the "Chick-of-the-Village," can all be seen by birders.
The reserve also houses the original Portuguese Rock, which was chiseled by a shipwrecked Portuguese sailor in 1543. During the months of March and April, humpback whales can regularly be seen migrating from Portuguese Rock.