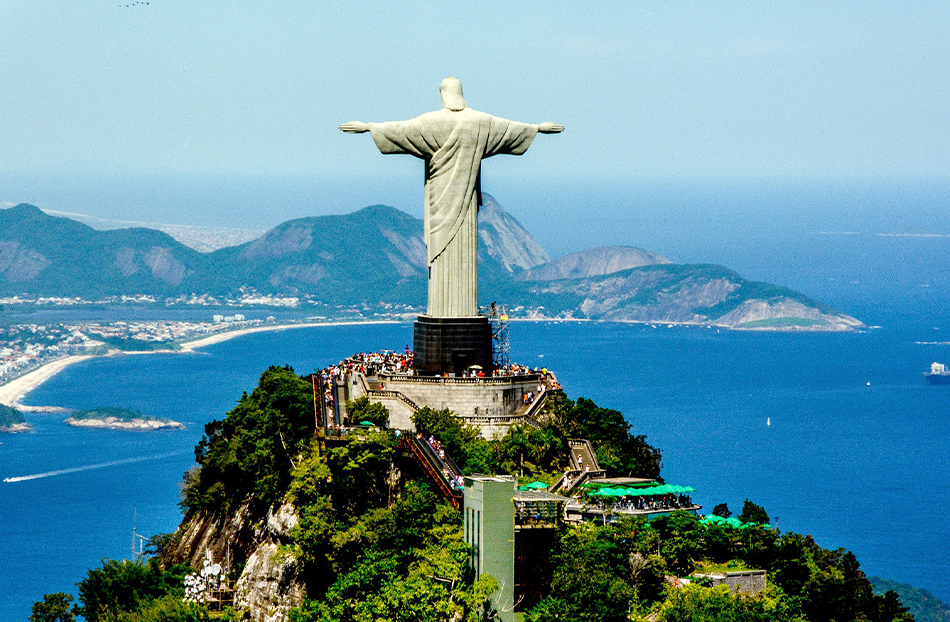 Top 10 Travel Destinations in Brazil
1. Campos do Jordao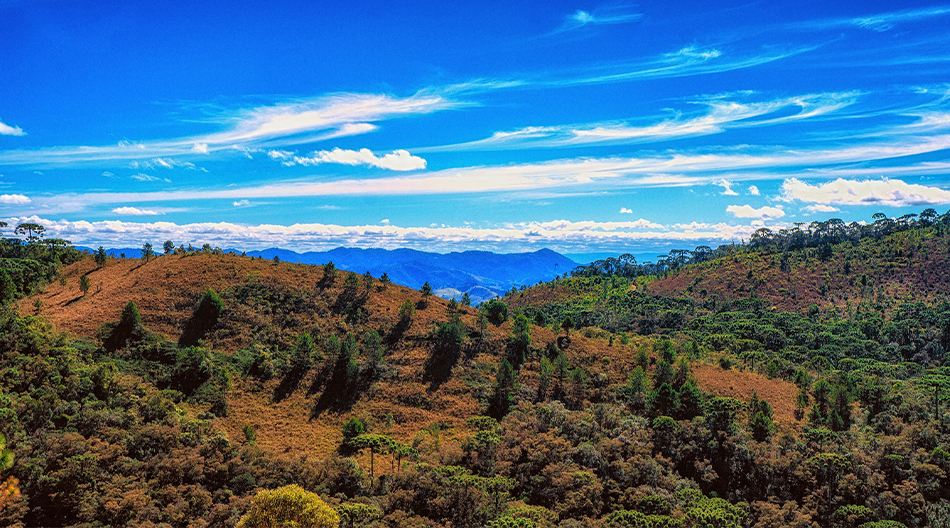 This town, often known as Brazil's Switzerland, is the country's highest, rising more than 1,600 meters (5,300 feet) above sea level amid the magnificent Mantiqueira Mountains. Because it is located at such a high height, this resort town provides guests with a cool respite from the summer heat of Brazil.
The Winter Festival, held in July and attracting musicians from all over the world, is undoubtedly Campos do Jordao's most well-known event. This town is also a popular destination for energetic travelers, who may partake in a range of outdoor activities such as horseback riding, jeep tours, and cable car rides.
2. Lencois Maranhenses National Park
Most people associate Brazil with beautiful beaches and lush jungles, not with sand dunes. Massive dunes can be found in Lencois Maranhenses, one of the country's most interesting national parks. This isn't the desert, though. In some regions, severe rains in July create beautiful clear lagoons with depths of up to 3 meters (10 feet).
Even though these lakes are just transitory (they disappear during the dry season), there are fish in them. Swimming is permitted, however, visitors should be aware that the water is warm. These pools can reach temperatures of up to 30 degrees Celsius (87 degrees Fahrenheit).
3. Florianopolis Beaches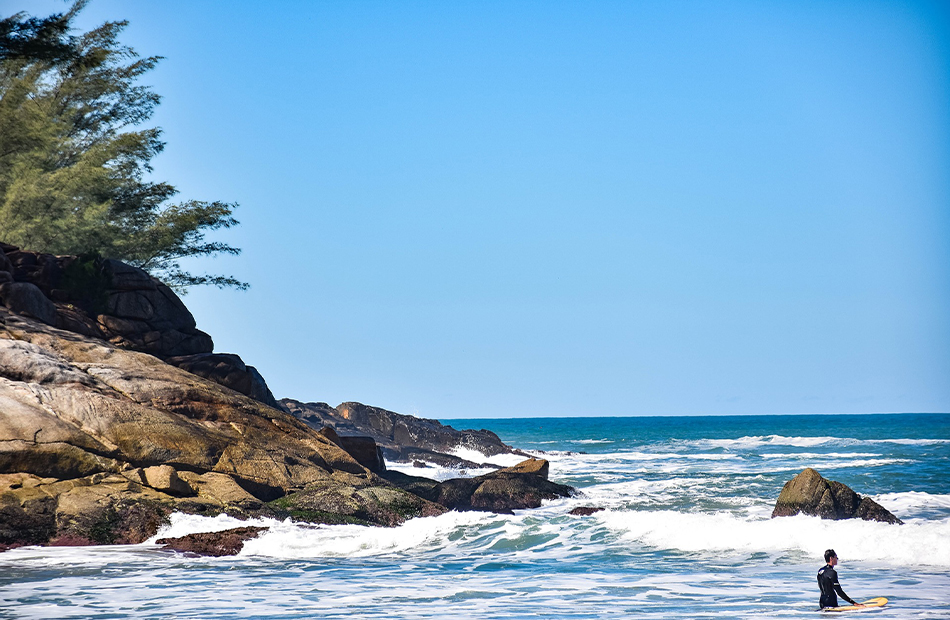 The 42 beaches of Florianopolis, often known as Floripa, are popular with surfers, partygoers, and sunbathers. Joaquina Beach, with its massive sand dunes and excellent surf, is arguably the most popular. However, Praia Mole, its neighbor, has recently stolen part of Joaquina's thunder.
Jurere is the place to go if you want to hang out with the affluent and famous, as it has some of the greatest nightclubs in the area. Lagoinha do Leste is the beach to go to if you're looking for some peace and quiet. One caveat: getting to this beach takes roughly a two-hour hike.
4. Praia de Pipa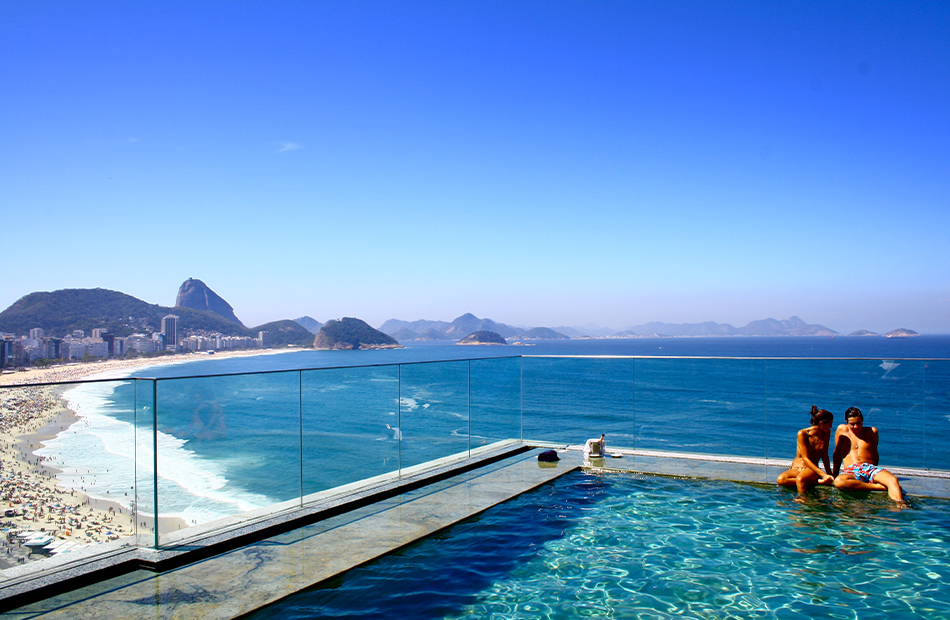 Praia de Pipa has become one of Brazil's most well-known beach locations, popular with both locals and tourists, thanks to its picture-perfect beaches, steep cliffs, and crystal-clear waters. The town is also known for its active nightlife and a variety of sports, including as boating and surfing, for visitors.
However, despite its popularity, the town's size is limited due to the fact that it is surrounded by Environmental Protected Areas. That means visitors can still take in the area's natural splendor and swim in waters teeming with dolphins and turtles.
5. Aparados da Serra National Park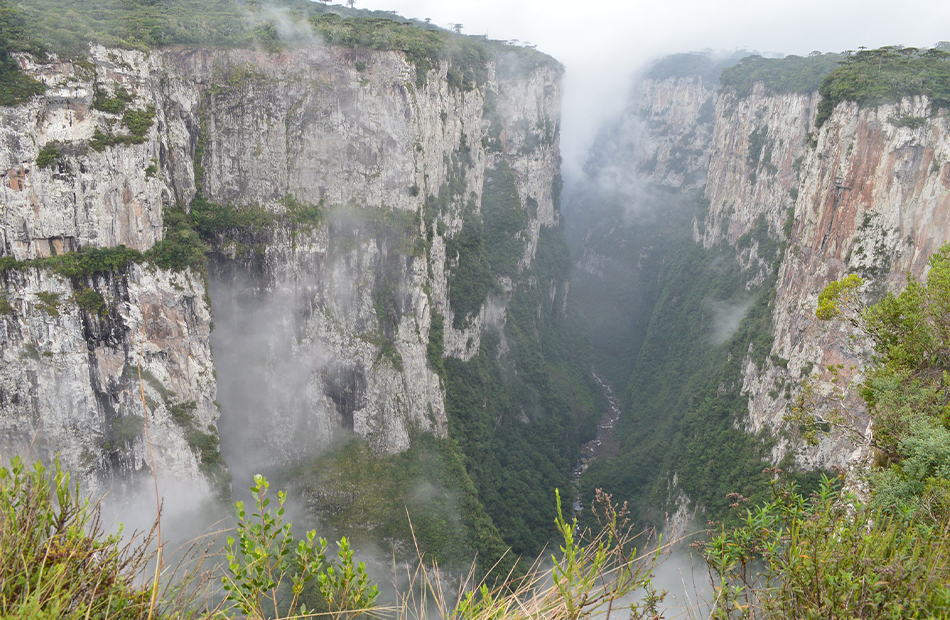 Aparados da Serra, one of Brazil's first national parks, was established to conserve Itaimbezinho, one of the country's most magnificent canyons. The small canyon is surrounded by subtropical forest and includes sheer parallel escarpments with a depth of over 720 meters (2360 feet).
Two waterfalls flow into a stone plunge pool, which spills into the Rio do Boi, a tiny river that twists its way down the canyon bottom. From the canyon rim, a steep rocky route goes to the river, but it's a difficult, hair-raising trip that shouldn't be done lightly.
6. Sugar Loaf, Rio de Janeiro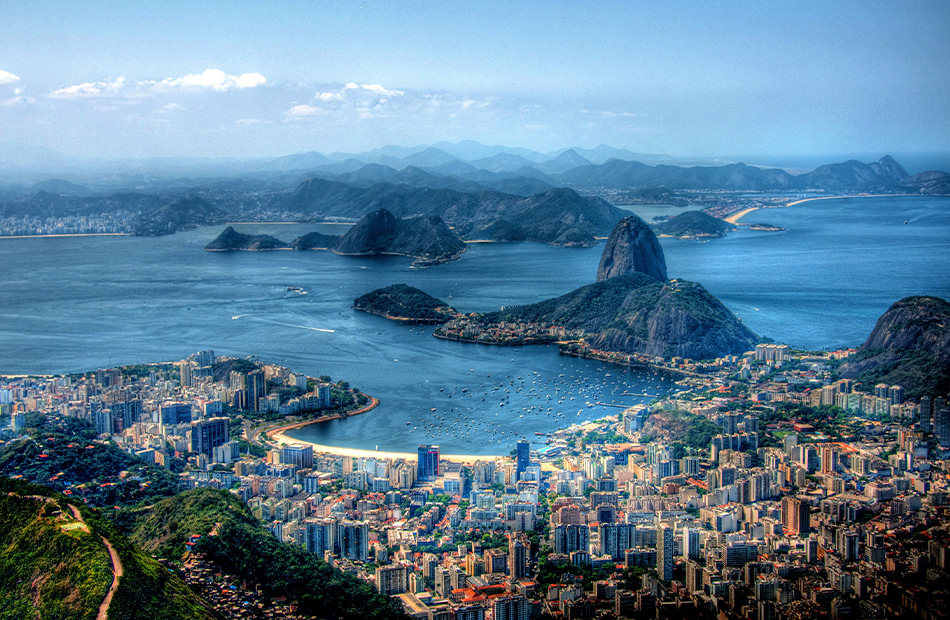 The rounded granite summit of Sugar Loaf juts out of a tree-covered promontory, rising 394 meters above the beaches and city, and is a well-known symbol of Rio de Janeiro. Tourists flock to the summit for vistas of Rio de Janeiro and the bay, as well as the excitement of riding suspended in a cable car between Sugar Loaf and the Morro da Urca, a lower peak from which second cableway links to the city.
Rio's first colony was along the long Praia da Urca beach, and one of the three early forts there, the star-shaped Fort So Joo, can be toured.
7. Salvador's Pelourinho
The Cidade Alta (Upper Town) of Brazil's former colonial capital has been designated as a UNESCO World Heritage Site for its extraordinary collection of 17th and 18th-century colonial buildings, which is the best of its kind in South America. This medieval area, known as the Pelourinho, is home to Salvador's most spectacular churches and monasteries, which were erected during a time when Brazil was the source of Portugal's wealth, and the abundant gold was poured on the colony's religious structures.
So Francisco, erected in the early 1700s and decorated with beautiful gold-covered carvings, is the city's finest and most sumptuous church. Excellent examples of Portuguese tile panels, known as azulejos, can be found in the choir and cloister.
8. Iguaçu Falls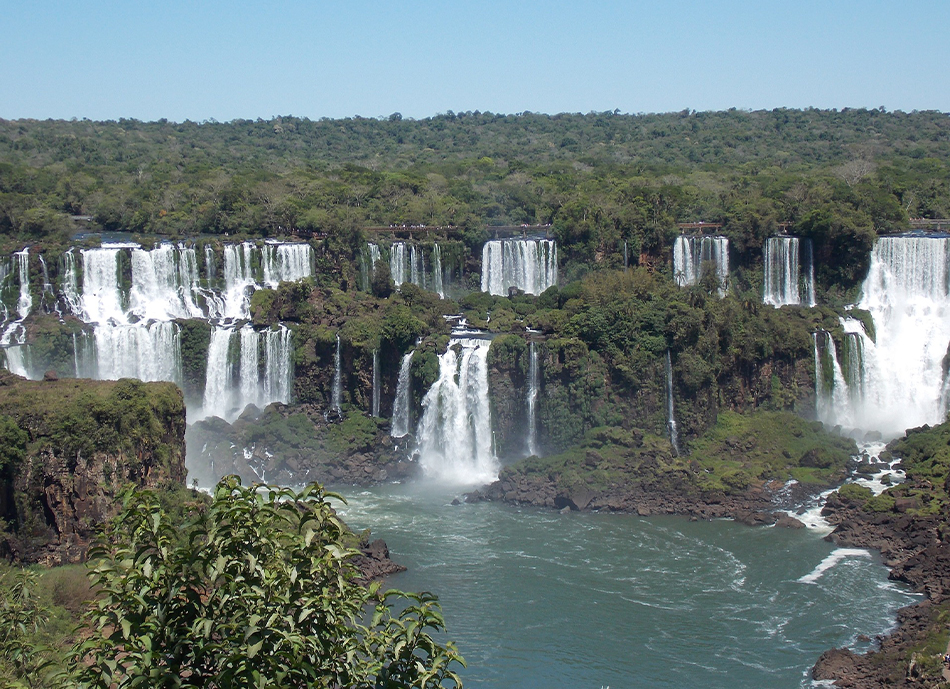 The Iguaçu river, which flows through Brazil, Paraguay, and Argentina, cascades majestically in a semicircle of 247 waterfalls into the abyss below. The river is narrowed to one-fourth of its normal width just above the falls, amplifying the force of the water. Some of the falls are almost 100 meters high, and they cover such a large area that you'll never see them all at once, but the Brazilian side offers the best view. Catwalks and a tower provide diverse vistas, and one bridge extends all the way to the Garganta do Diabo, one of the largest.
The falls are protected by the UNESCO-listed Iguaçu, which has over 1,000 species of birds and mammals in subtropical rain forests, including deer, otters, ocelots, and capybaras.
9. Copacabana, Rio de Janeiro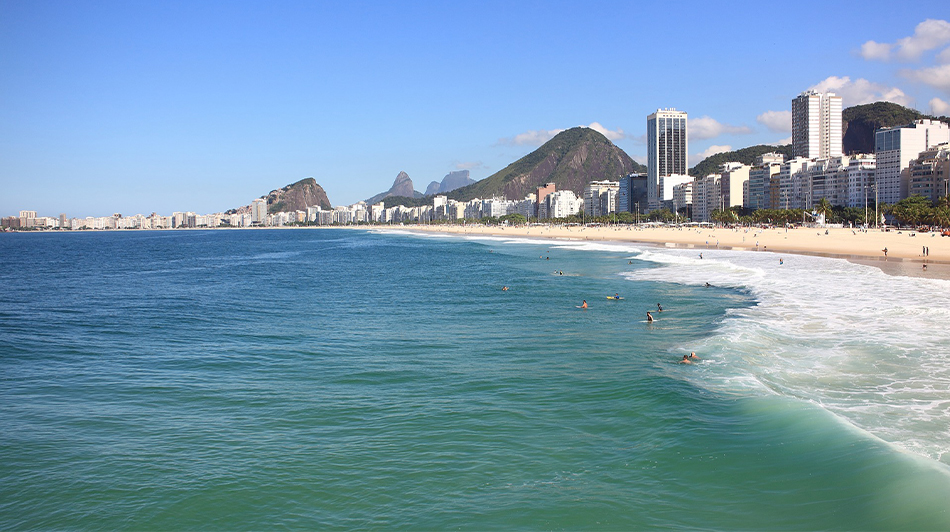 The most fashionable and well-known part of downtown Rio is Avenida Nossa Senhora de Copacabana, which is surrounded on one side by four kilometers of white sand and breaking waves. A large promenade, laid in black and white mosaic in an undulating pattern reminiscent of streets in Lisbon, Portugal, separates the beach from the buildings and traffic. It's not only for a show at the beach. When the weather is nice, it's also a popular playground with sunbathers, swimmers, and kids making sandcastles. Restaurants, sophisticated stores, cafés, and stunning historic structures from the days when Rio was Brazil's capital can be found on the streets here.
10. Carnaval, Rio de Janeiro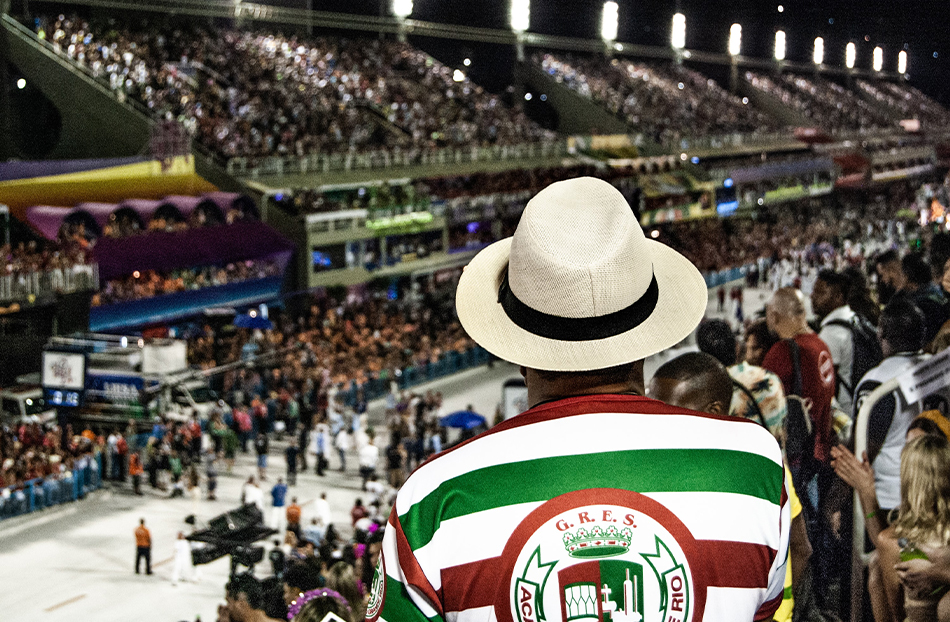 Few spectacles have the color, sound, movement, and enthusiasm of Rio's pre-Lenten Carnaval (Carnival). Make no mistake: this isn't just another noisy street party; it's a carefully orchestrated showcase in which viewers may witness parades of competing samba dancers from a specially erected stadium created by none other than Oscar Niemeyer, Brazil's most famous architect. The Sambódromo, a lengthy set of grandstand boxes that provide ringside seats to a 700-meter parade path where rival samba schools show their stuff in a spectacular explosion of colorful costumes, is known as the Sambódromo.
Carnivals may also be found in Salvador, Bahia, Recife, and other Brazilian cities if mob scenes aren't your thing. Carnivals can also be found in Salvador, Bahia, Recife, and other Brazilian cities.