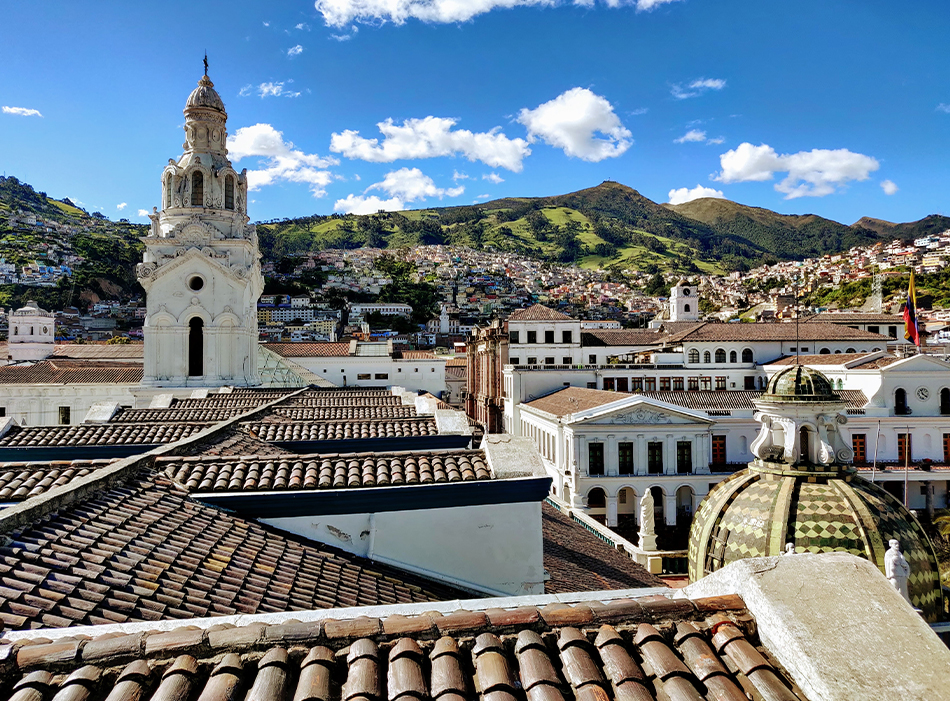 Top 10 Travel Destinations in Ecuador
1. Galápagos National Park
The Galapagos National Park is one of South America's most pristine areas. The Galápagos Islands, off the coast of Ecuador, are home to this park, which spans 3,040 square miles and includes both land and sea.
The distinctive fauna of this island park is the primary magnet for visitors. Iguanas, massive Galápagos tortoises, blue-footed boobies, sea lions, and other marine species can all be seen here. The Charles Darwin Research Center, one of Ecuador's most well-known attractions, is also located here. It has an exhibition hall, a public library, and native gardens for visitors to enjoy. Galapagos is well-known for its world-class cruise and wildlife.
2. Malecon Boardwalk in Guayaquil
Stroll down the 1.5-mile-long Malecon, a boardwalk promenade that snakes its way along the Guyas River and brings you through gardens, art museums, historical monuments, restaurants, and stores in the maritime city of Guayaquil.
Guayaquil has world-class restaurants and entertainment, as well as historical and cultural attractions. Restaurants along the Malecon serve both regional and international cuisine. Food kiosks along the promenade, allowing you to eat while taking in the scenery. Expect to find boutiques, designer stores, artisanal markets, and craft shops when it comes to shopping. You can also walk over to the docks and take a river tour.
3. UNESCO Heritage Site Cities-Quito and Cuenca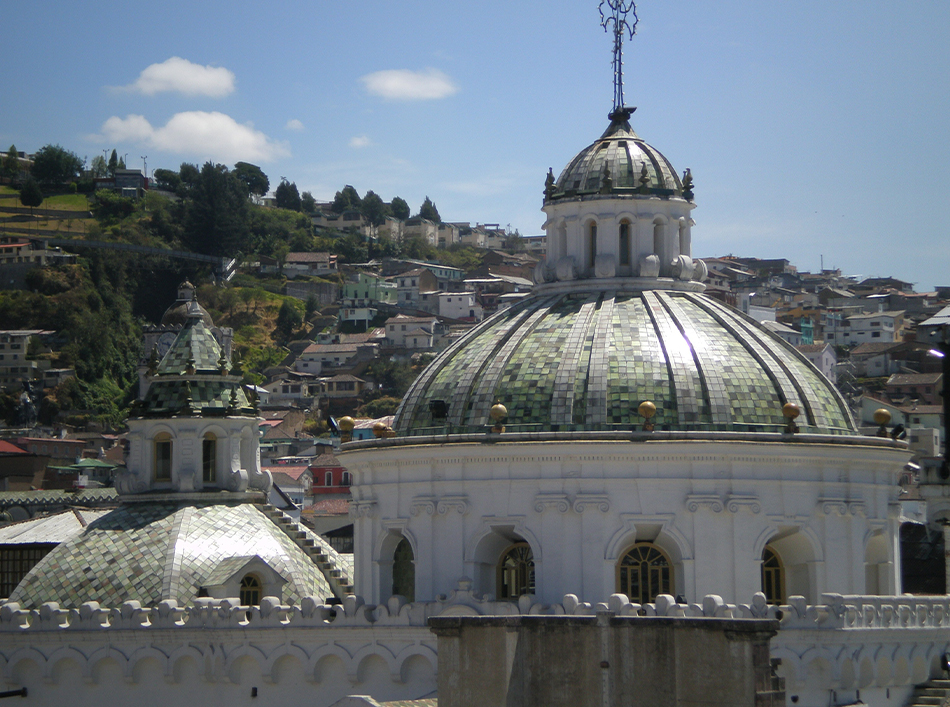 UNESCO-designated World Heritage Sites can be found all around Ecuador. Quito and Cuenca, in particular, are must-see cities. Both are popular tourist destinations for anyone interested in Ecuador's history or culture. The Old Town portion of Quito, the capital city, is full of colonial architecture, museums, and history. Explore the great cathedrals, such as the La Iglesia de la Compas de Jesu, which features Baroque architecture and a stunning interior. The Iglesia y Monasterio de San Francisco and its attached museum are well worth seeing. Cuenca is a colonial city nestled in the Andes. You may spend days exploring this area, which is filled with Ecuadorian beauty and a hint of European flair.
4. Artisan Market at Otavalo
Make your way to Otavalo, a small, welcoming town where you'll find one of South America's largest and most famous artisan markets. While enjoying a pleasant shopping tour, learn about Ecuador's unique indigenous arts and crafts.
Although it is perhaps most renowned for its clothes weavings and Andean textiles, there are many other goods that will definitely astonish you. Tagua nut jewelry is a one-of-a-kind item. The tagua nut is produced by the Ecuadorian Ivory Palm tree and, once ripe, is dried before being used to make jewelry and sculptures. Stone and wood carvings, locally created carpets and blankets, locally grown spices, and, of course, the famed Panama hat are all available at the market.
5. Nambillo Waterfall Sanctuary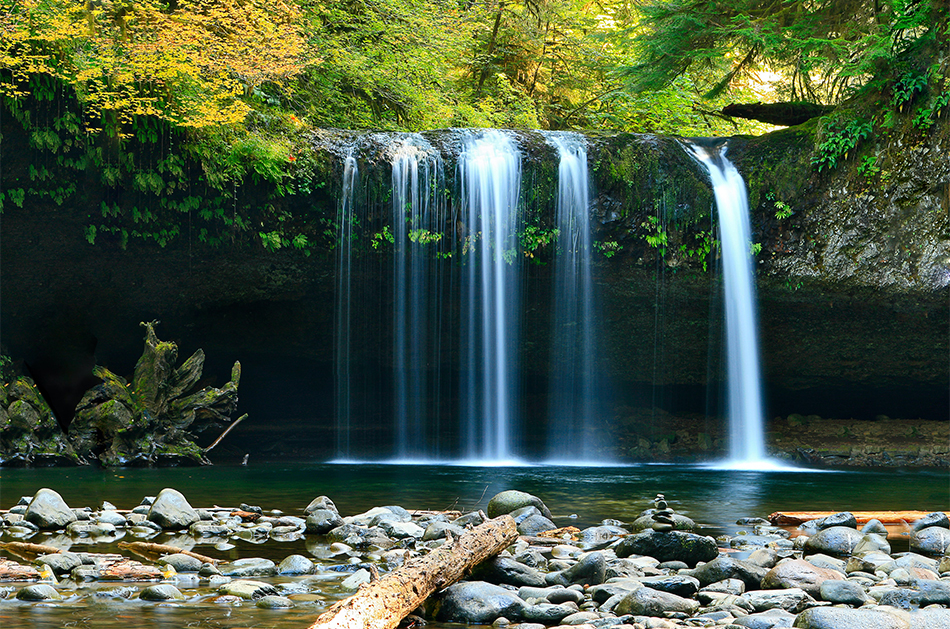 Nambillo Waterfall Sanctuary is a portal to Ecuador's great beauty, hidden inside the cloud forest of Mindo. Go to the Nambillo Ecological Reserve and take the open-air cable car there. You'll get a peek of the cloud forest ecology as the car travels through the Reserve's tropical woodlands at over 500 feet above the ground.
The cable car will take you to the waterfall sanctuary's entrance. Nambilo, the nearest waterfall, is only a 15-minute walk away and offers spectacular views as well as a pool at the bottom where you may relax and soak. You can either turn around and return to the cable car or continue to the Reina waterfall, which is one of the most beautiful in the sanctuary.
6. Quilotoa Loop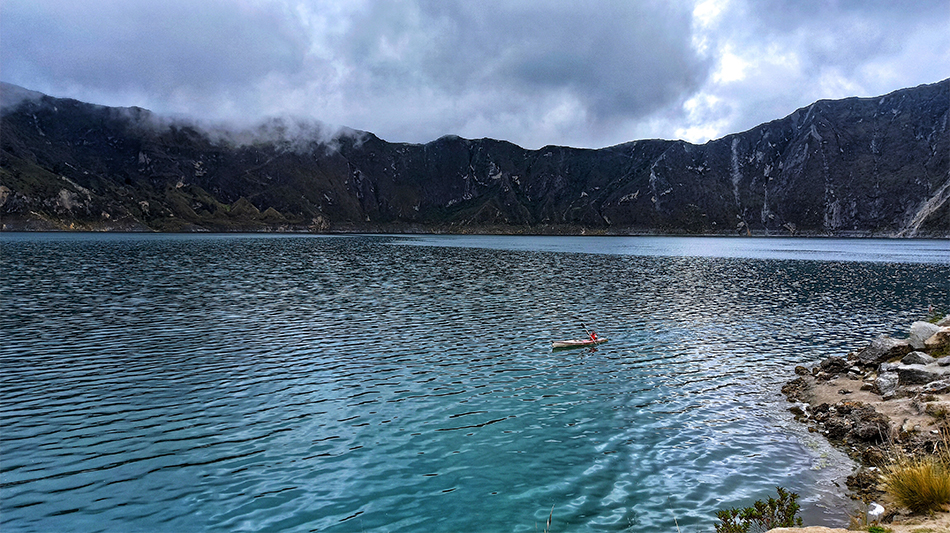 After a chaotic schedule in your daily routine, a calm introspection over the mountains can be just what you need. If you visit Ecuador, you must see this amazing loop, which connects many hiking paths that pass through remote Andean towns and provide breathtaking views of the famed crater lake. You can, of course, take a bus to shorten your trip and see the villages, but we wouldn't recommend skipping out on the spectacular views available on your hike. If you want to do a little shopping while hiking, there are usually local flea markets set up around the settlements!
7. Galapagos Island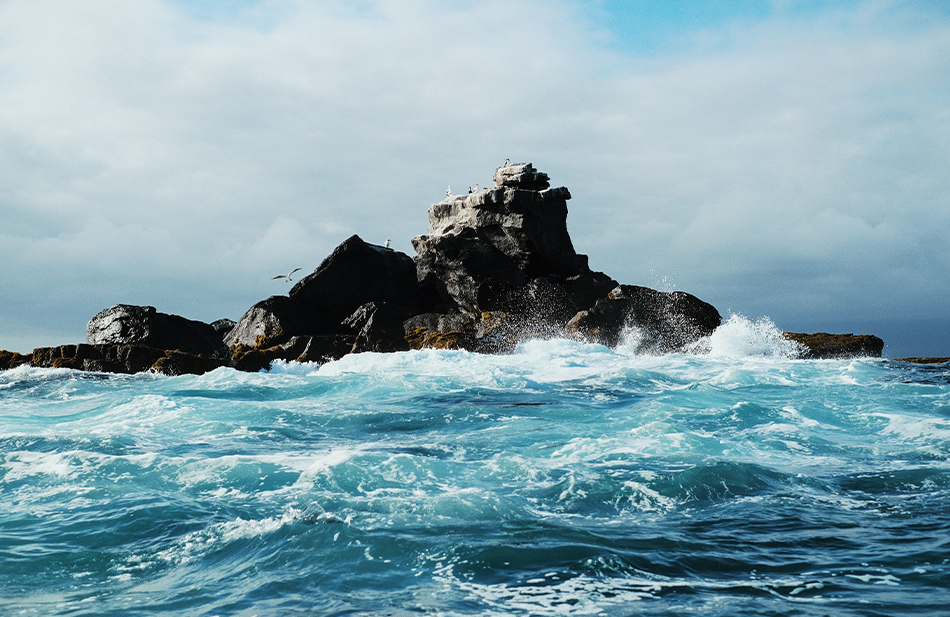 Have you heard of these volcanic islands? If you haven't already, here is your time to go see for yourself. What better way to learn about the magnificent Galápagos Islands, which have a unique environment in the eastern Pacific Ocean? While seeing penguins, sea lions, and iguanas in the vicinity will not be difficult, precautions have been taken to ensure the national park's care, which means some parts are limited. However, the good news is that you may visit with a trained tour guide and have a rejuvenating interaction with nature!
8. Mindo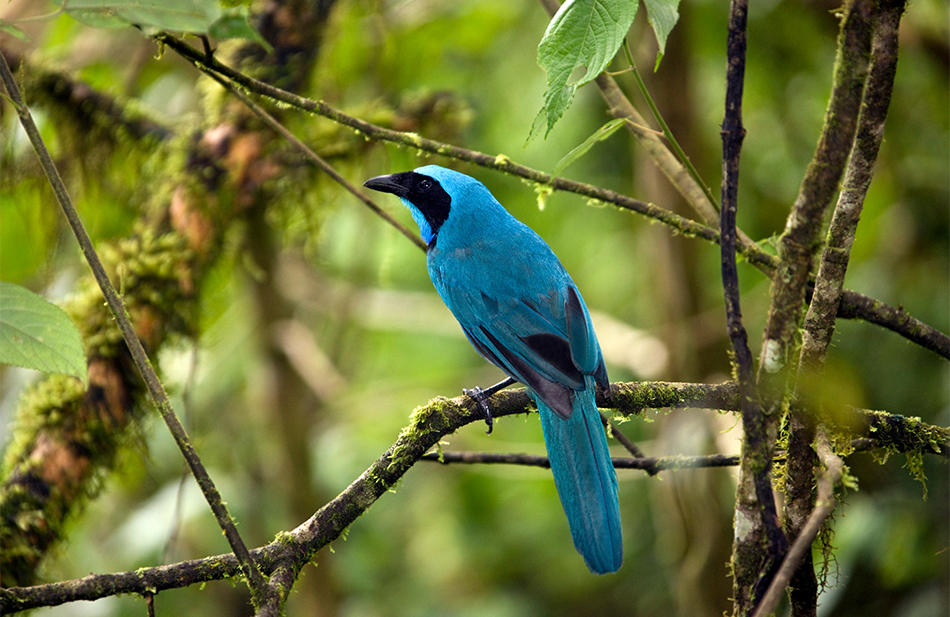 When you're full of vitality, a community like Mindo in the Andes highlands will never let you down. When a relaxing holiday in the woods isn't enough for some vacationers, towns like Mindo provide exciting activities to spice up their trip! Rafting, mountain biking, hiking, and horseback riding are just a few of the exciting activities available. In addition, you may learn about the process of creating chocolate at El Quetzal del Mindo, as well as go bird-watching. It gives the ideal adventure for a family holiday, soaking in the natural beauty of this location with farmlands, various streams, and three main rivers.
9. Cuenca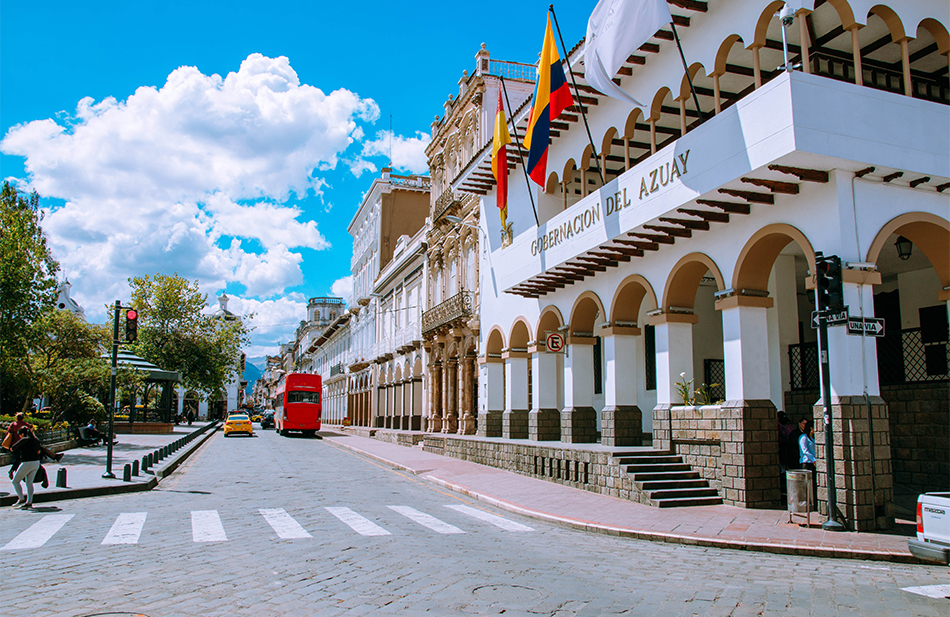 This one is well-known for its celebrations held in November and January. When you visit this city, you will see wonderful old colonial structures with balconied residences, cobblestone streets, and white old-styled churches. This is one of the reasons why this city is so enjoyable to explore on foot. Nonetheless, the Old and New Cathedrals of Cuenca, as well as the Church of San Sebastian and the Museum of Religious Arts, are some of the sights to see in this vibrant city, which is now a UNESCO World Heritage Site. If you enjoy history, this will undoubtedly be at the top of your list of Ecuador tourist sites!
10. Nariz Del Diablo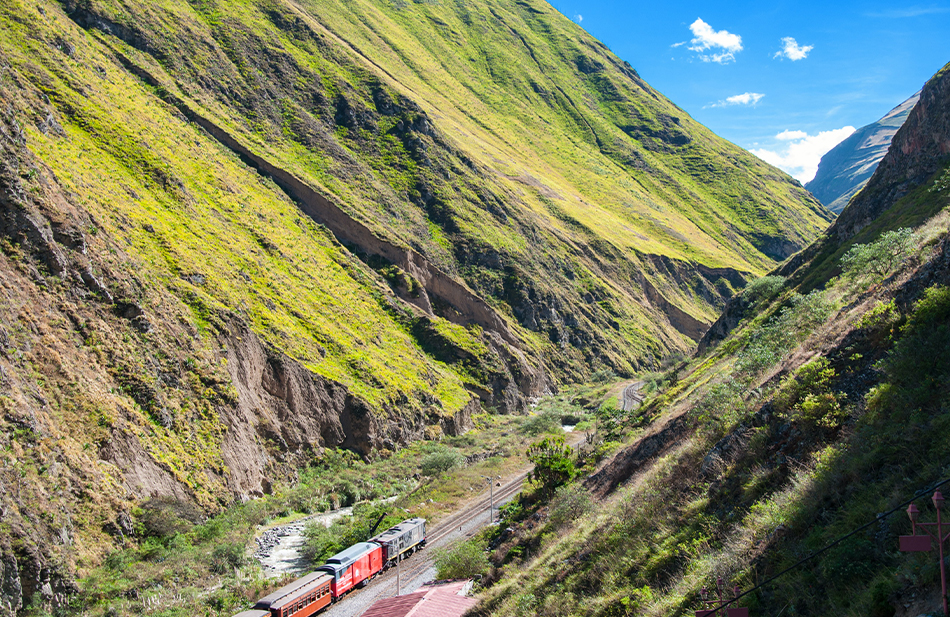 Nariz Del Diablo, or the Devil's Nose, is a restored railway in Riobamba that covers the paths that lead to some of the country's most beautiful views in the Andes mountains. It is also considered a must-do item on some people's bucket lists. The most spectacular views may be found between the towns of Aluasi and Sibambe, where the railway begins its climb up to the station, crossing the vertical slopes of the mountains. Visiting the Puuna Condor Museum is another item to do along this Devil's Nose route. Are you willing to join us?