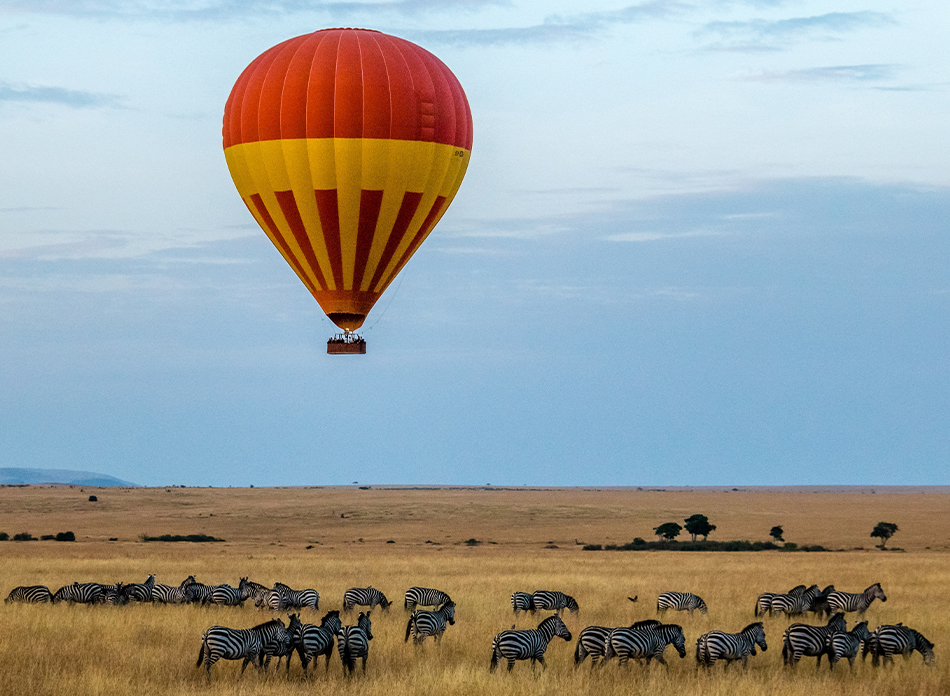 Top 8 Tourist Attractions attraction in Kenya
Kenya has gorgeous beaches, vibrant towns, and breathtaking landscapes, which lure visitors to the nation.
Kenya is well-known for its safari parks and the famed "Big Five" residences, but it also boasts many magnificent national parks for you to experience. Here is a list of popular attractions in Kenya.
1. Aberdare National Park
This park is located on the slopes of the Aberdare Mountains, with undulating hills and valleys. It rains regularly due to its high elevation, providing a loud waterfall and a large, lush forest scene for tourists to explore and enjoy.
Aberdare is home to a plethora of wildlife, with bird enthusiasts, in particular, enjoying the 250 kinds of birds and marveling at the surroundings. However, most tourists are drawn to the park's endangered black rhinoceros. The size and look of black rhinos are remarkable, and catching sight of these magnificent rhinos is a pleasant experience.
2. Maasai Mara National Reserve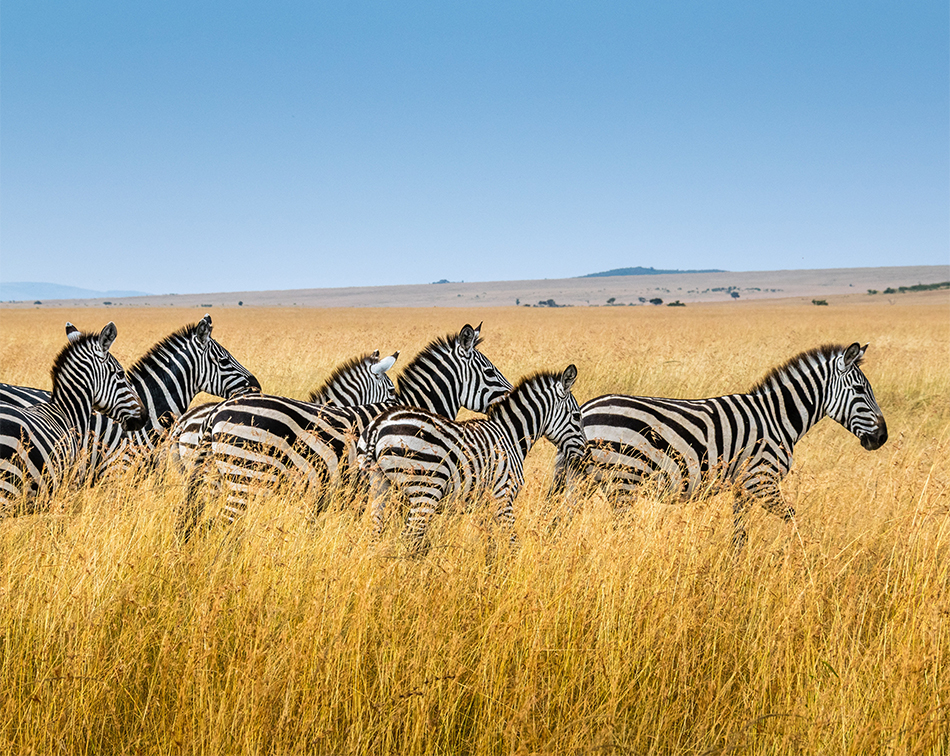 The Masai Mara National Reserve (commonly known as the "Masai Mara") is one of Africa's most beautiful wildlife reserves. The Mara, which borders Tanzania, is the Serengeti's northern extension, establishing a wildlife corridor between the two nations.
From July to October, the park is famed for the Great Migration, which transports thousands of hornbills, zebras, and Thomson's gazelles to and from the Serengeti. There are a lot of hippos and crocodiles in the Mara River. Due to the comparatively large populations of lions, cheetahs, and leopards, the park is also noted for giving good predator sightings, particularly during the dry months of December to February, resulting in a high number of people coming.
3. Lake Nakuru National Park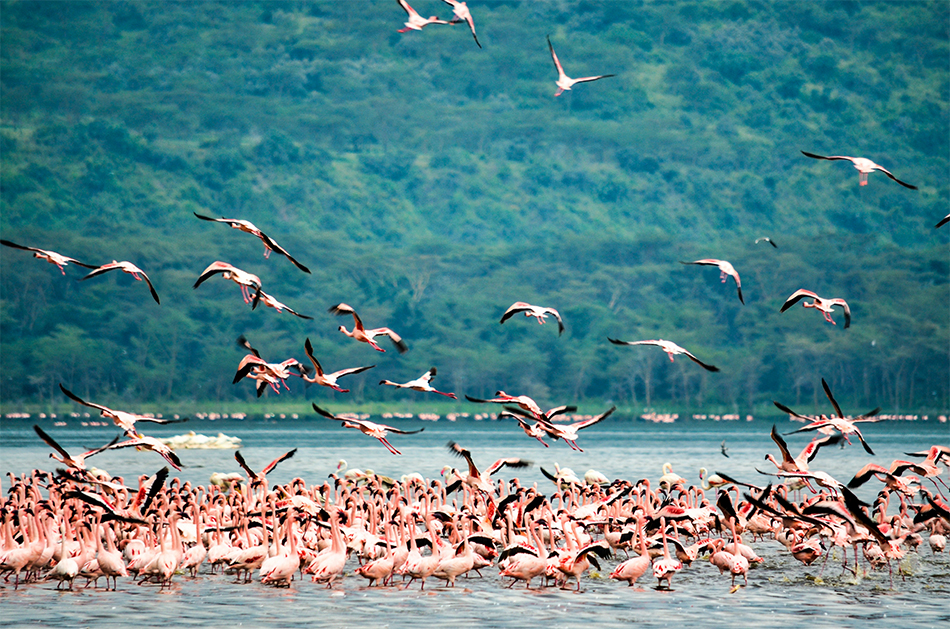 The pink flamingos that migrate to Lake Nakuru National Park in central Kenya are well-known. The birds flock on Lake Nakuru, one of the Rift Valley Soda Lakes that cover over a third of the park's surface area.
There are around 450 bird species documented here and a diverse range of fauna. Lions, leopards, warthogs, waterbucks, pythons, and white rhinos can be seen by visitors. Wildlife may be viewed from the wide meadows around the lake to the steep cliffs and woods, making this an excellent area to see animals.
4. Lamu Island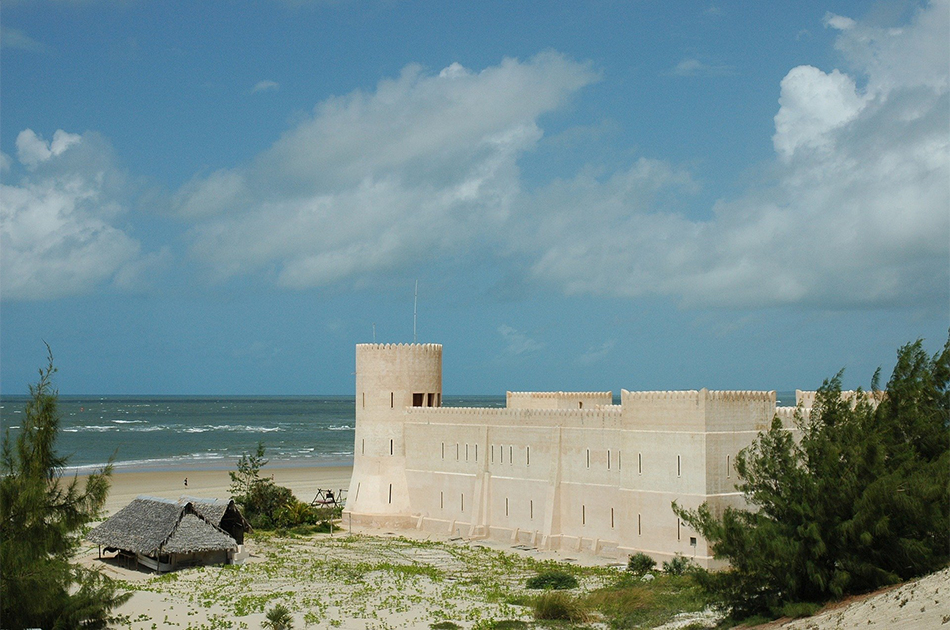 Lamu, a little island northeast of Mombasa, has old-world charm. The old town of Lamu, a UNESCO World Heritage Site, is Kenya's oldest continuously inhabited village, dating back to the 12th century.
One of the nicest things to do in this city is to take a stroll through the maze of streets. The architecture reflects the island's illustrious commercial past. Architectural elements from the Arab world, Europe, and India are visible, yet in a uniquely Swahili style. These frequent characteristics are wooden doors with intricate carvings, coral stone houses, secret courtyards, balconies, and rooftop patios.
The Lamu Museum, which exhibits Swahili culture and the region's maritime history, is a popular site on the island, as is the Lamu Fort and the Donkey Sanctuary. Visitors may relax on the island's white-sand beaches and sip Arabic coffee at local cafés.
5. Malindi
This attractive beachfront city on the Kenyan coast, north of Mombasa, is half ancient old town, part contemporary tourist attraction. It also has a long commercial history and is a popular tourist destination.
Many European visitors come here to relax on Watam Beach's pristine beaches and dive amid Malindi's and Watam Marine National Park's coral reefs. If you're seeking for free activities to do in Kenya, nothing beats sunbathing on the stunning Malindi Beach.
In this historic city dating back to the 12th century, you can also taste Swahili history by visiting the Jami Mosque, the 14th-century two-pillar mausoleum, and the Church of St. Francis Xavier, one of the oldest churches in East Africa.
6. Tsavo National Park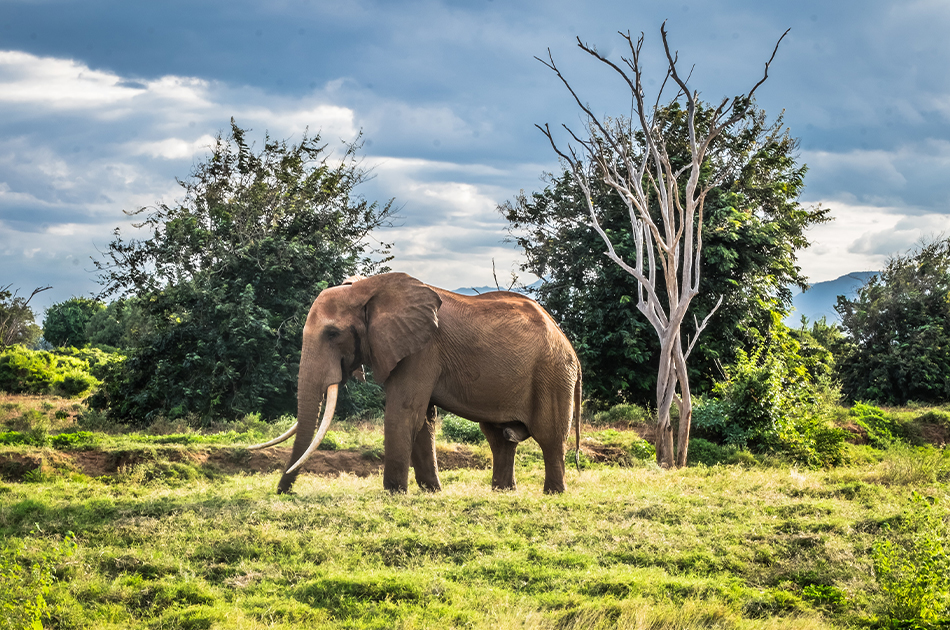 Tsavo National Park in Kenya is separated into two sections. Tsavo West and Tsavo East are the two parts of the Tsavo National Park. These two parks occupy 4% of the entire land area of the nation and feature rivers, waterfalls, savannah, volcanic hills, massive lava plateaus, and an abundance of animals.
Tsavo East, located between Nairobi and Mombasa, is famous for photographing elephant herds rolling and swimming in the red dust. The palm-lined Galana River runs through the park, giving good animal viewing and contrasting the arid plains, which offer tourists a diverse panorama.
7. Mount Kenya National Park
Mount Kenya National Park, located in the middle highlands of the eastern Great Rift Valley, is a UNESCO World Heritage Site that offers uncommon tropical snowy vistas. Mount Kenya was formed by a succession of volcanic eruptions and consists of three glacier-covered summits. The highest point is Batian, although the next highest point, Nelion, is a considerably more challenging ascent. The lowest mountain, Lenana, is considered the simplest to climb, yet variable weather can make it difficult.
The breathtaking scenery ranges from glaciers, lakes, and mineral springs to alpine forests and thick bamboo groves, and tourists are encouraged to bring cameras to photograph and chronicle the scenery.
Wildlife exploration is made more rewarding by the diversity of flora and animals. There are black and white colobus monkeys, buffalo, elephants, tree hyenas, leopards, and hyenas among the species here.
8. Hells Gate National Park
Hell's Gate National Park is a national park in the East African country of Kenya. There are wild animals such as hoofed rabbit, African buffalo, zebra, Ilan antelope, rush antelope, and Tong's gazelle.
If you like photography, you can take pictures of the animals here, and if you have the chance, you can get up close to them here.