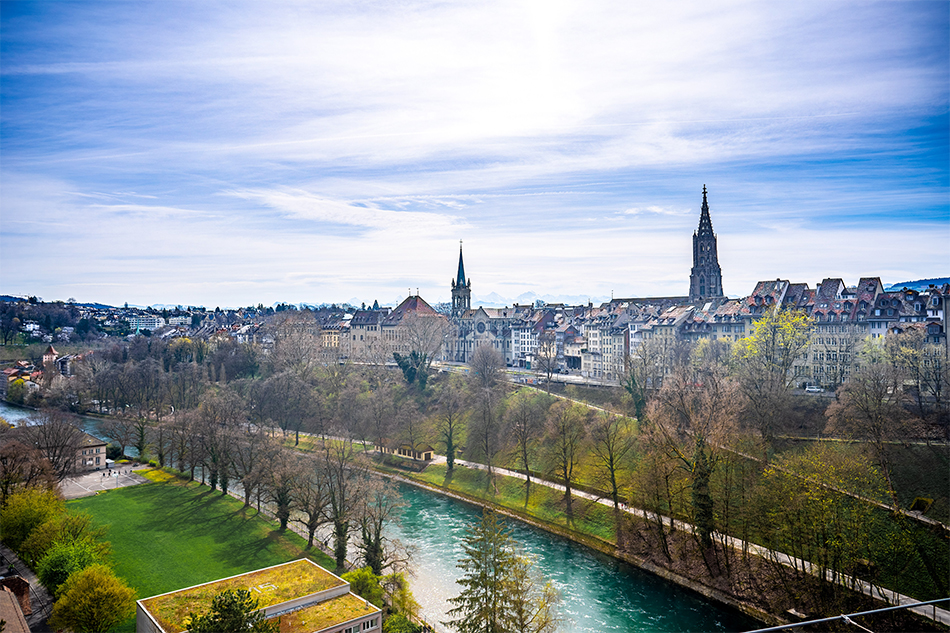 10 Most Beautiful Cities in Switzerland
With so many beautiful lakes, mountains, and rivers strewn across Switzerland, it's no surprise that so many of its cities are nestled among them. Castles and churches tower imperiously above the red-roofed buildings, while ancient cobblestone streets lead you to even more magnificent sights.
Museums and galleries, bars and restaurants, and a perfect mix of old and new make the best cities in Switzerland lively places to visit.
1. Zurich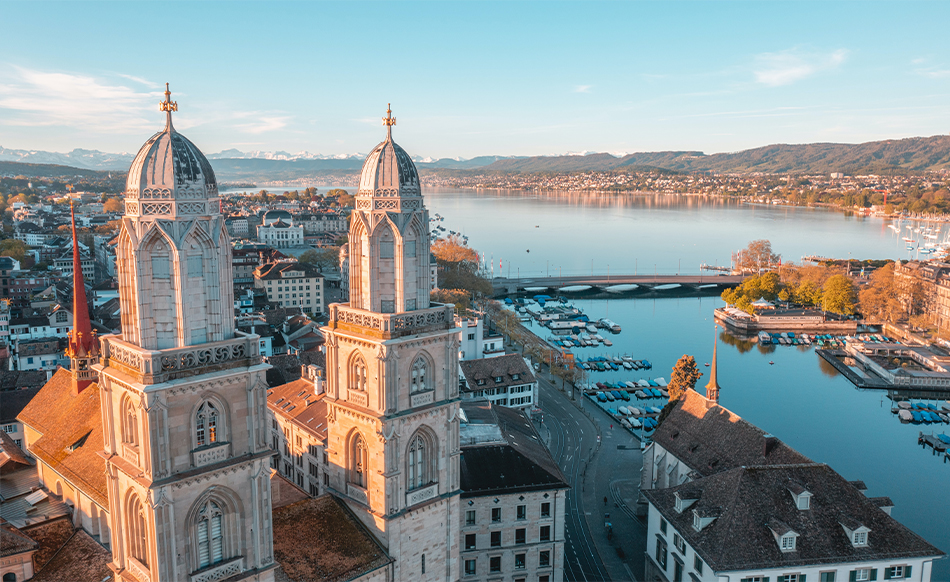 Switzerland's largest city is located on the shores of Lake Zurich. It has the Limmat River winding through it and snow-capped mountains on the horizon. Along with its picturesque setting, the city is a vibrant and lively place to live and explore as a visitor.
Zurich is the perfect blend of old and new, with a hip cultural and arts scene that blends seamlessly with the charming historic center. The trendy city has great shopping, fashionable cafes, and a lively nightlife.
2. Lucerne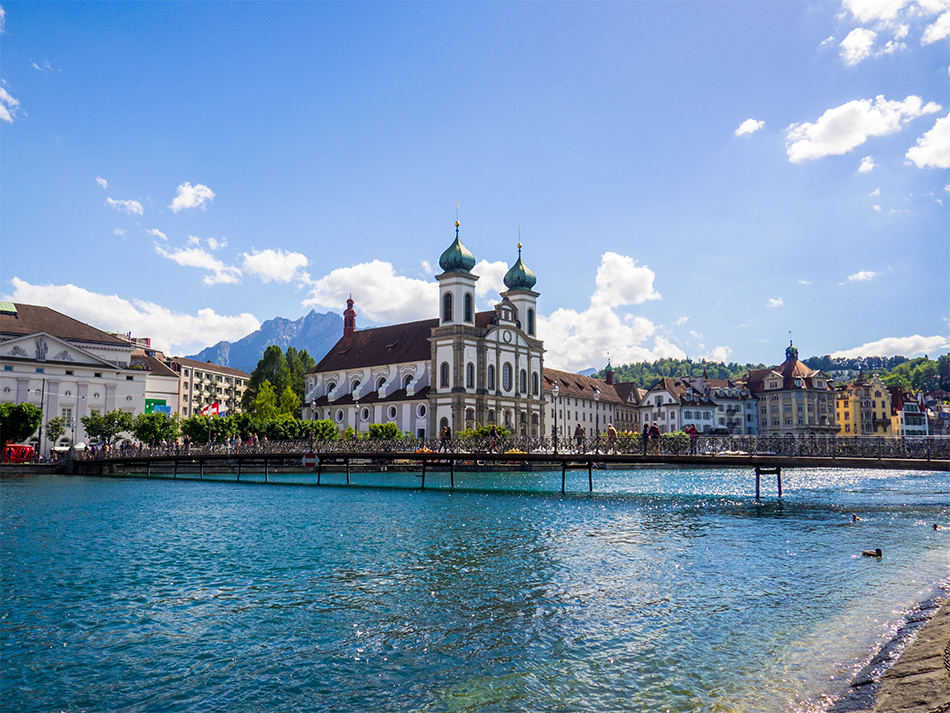 This beautiful city is absolutely stunning to visit, thanks to the surrounding mountains and the glistening lake that borders it. There are several great views to be had, and, in addition to the picture-perfect scenery, Lucerne has a delightful medieval quarter that only adds to the charming feel.
The winding alleys of the old town wind their way along the banks of the river that runs through the center, and strolling along the waterfront in the sun is simply heavenly. The 14th century Chapel Bridge is a popular tourist attraction, and there is also a vibrant music scene.
3. Bern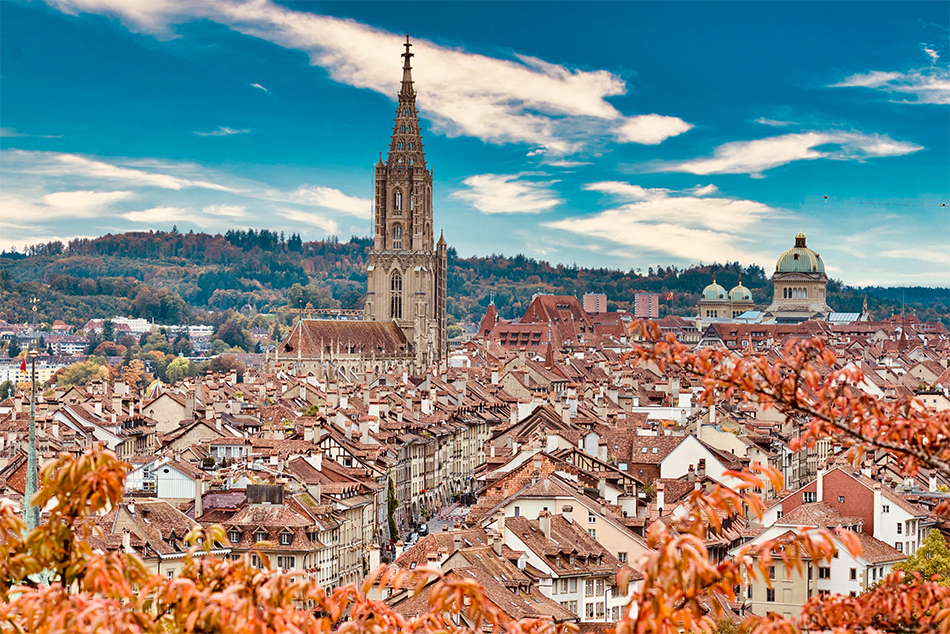 The picturesque capital of Switzerland is a dream come true. Walking through the Old Town's winding cobblestone streets, you'll see fountains and bell towers interspersed among the numerous old buildings. Many structures date back over 500 years, to when Bern was rebuilt after a fire – the city's cohesive design and architecture is part of what makes it so impressive.
Bern has over six kilometers of covered arcades, which give it a distinct feel and house a number of excellent bars, restaurants, and shops. The city is dripping with history, but it also has a lot of good museums that are worth visiting. Bern's picturesque setting on a peninsula surrounded by the tree-lined Aare River only adds to the city's charm and laid-back vibe.
4. Basel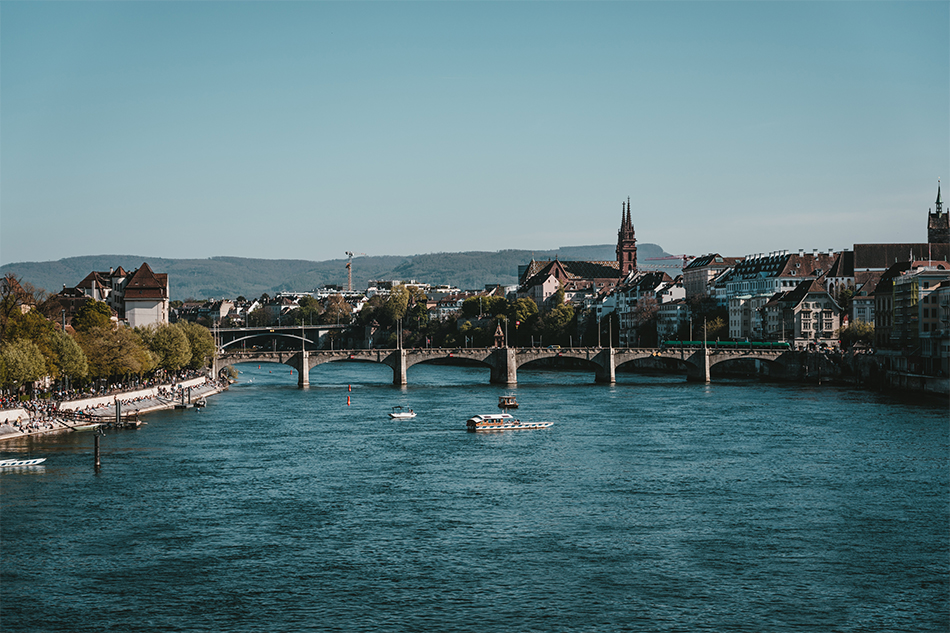 Basel's strategic location on the Rhine's banks, right on the borders of France and Germany, has seen wealth accumulate in the city as trade and commerce flowed through its streets. As a result, it has many fine old buildings and exudes a wealthy aura. There are also some beautiful museums and galleries to visit.
Although it is not as picturesque as Bern, Basel has a lovely old town and some great old and new architecture located within its confines. Head to Kleinbasel for some fine dining on the riverbanks to get a sense of its residents' daily lives.
5. Geneva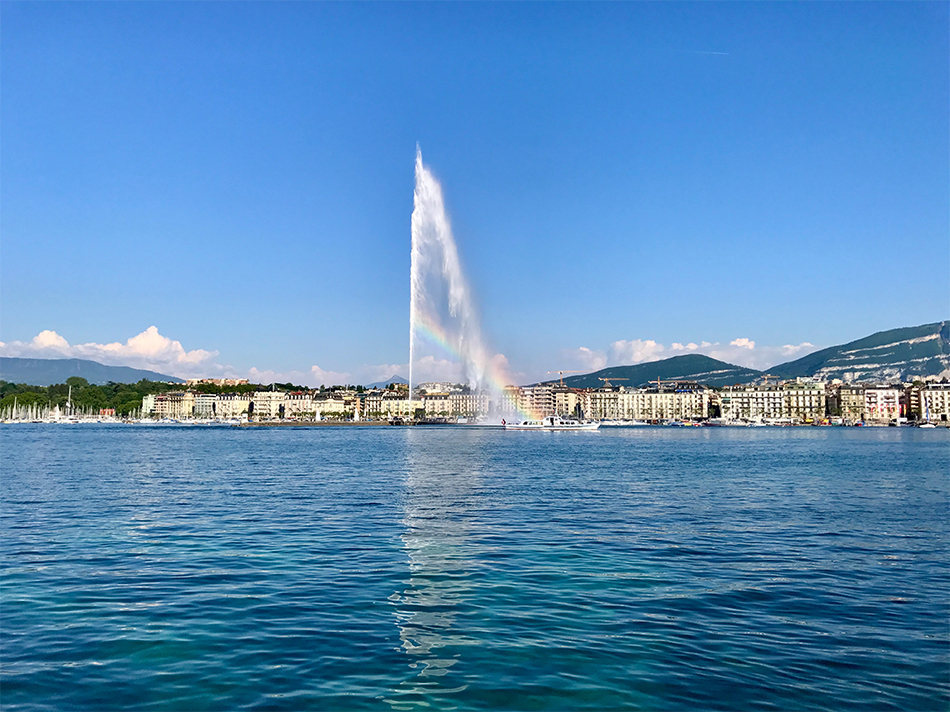 The country's second largest city is a wealthy, cosmopolitan locale with a decidedly opulent vibe. Its streets are opulent and glittering, as it is home to numerous international organizations such as the United Nations and the World Bank.
The city, which is located on the shores of Lake Geneva, has a plethora of expensive hotels, boutiques, and restaurants for visitors to choose from, but there is, of course, another side to Geneva. Head to neighborhoods like Les Grottes and Quartier des Paquis to find bars with a lot of ambiance and energy – a far cry from the stuffy corridors of the UN.
6. Lausanne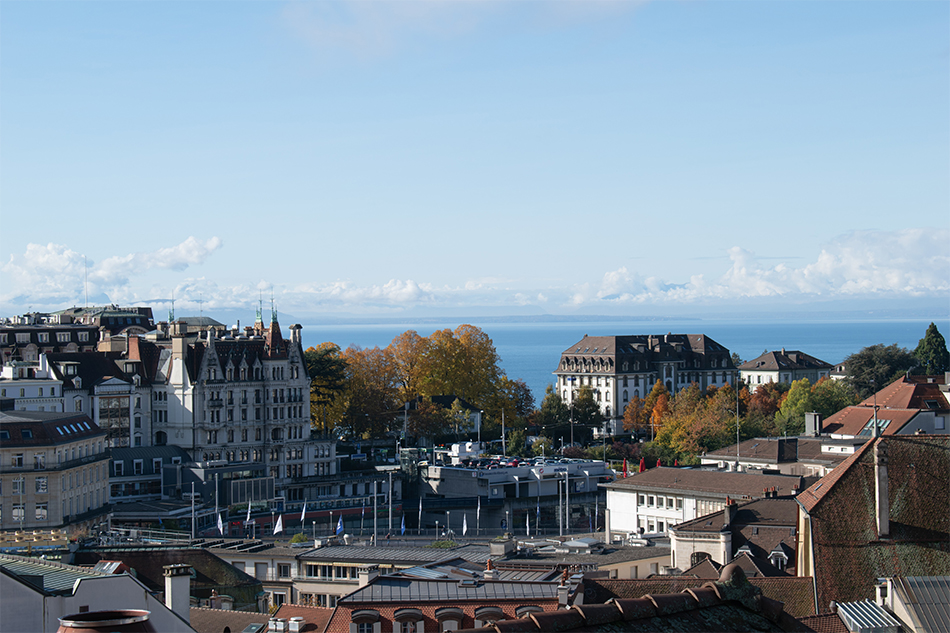 Lausanne is a lively city with a large student population that makes it a pleasant place to spend time. The city has an upbeat and youthful vibe, and its bustling nightlife scene makes it a great place to go out. Lausanne is more than just a university town; it is beautifully situated on the hillsides overlooking Lake Geneva. The city cascades down the gentle slopes, with the beautiful gothic old town at the apex.
There are some fantastic museums scattered throughout the city, or you can unwind in one of the many cafes and bars that line the warehouses along the waterfront at the city's bottom – Lausanne has something for everyone.
7. Lugano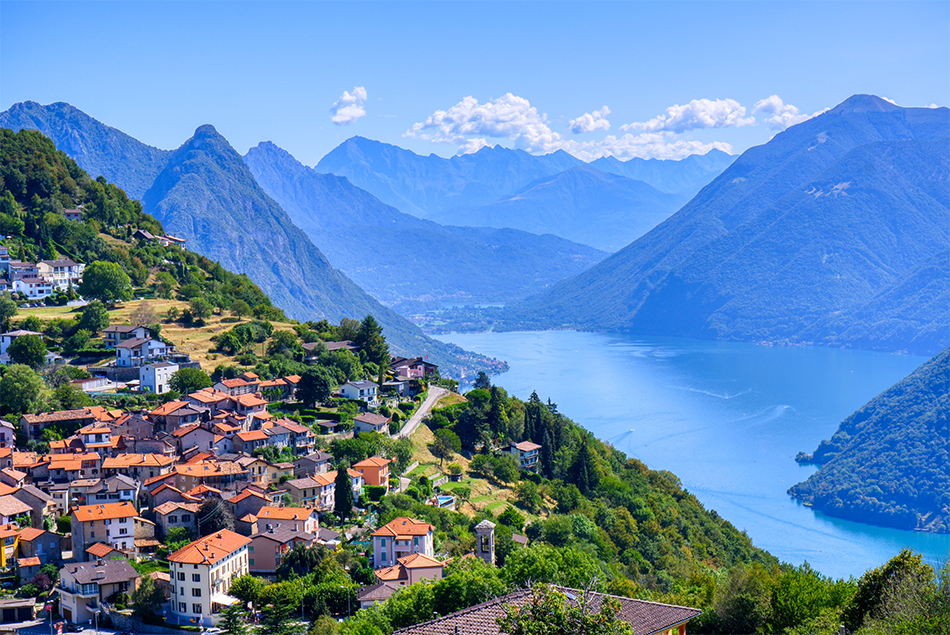 Lugano is located in the Italian-speaking region of Switzerland, on the shores of Lake Lugano, and is surrounded by mountains. Lugano, in addition to its scenic setting, is a chic and glitzy place to visit, thanks to its upscale boutiques, restaurants, and bars.
Its charming cobbled streets snake away from the city's heart at Piazza della Riforma, and there are some great promenades along the waterfront that offer fantastic views of the lake. With a beautiful cathedral, a fantastic modern art museum, and hiking in the nearby mountains, Lugano is well worth a visit.
8. St. Gallen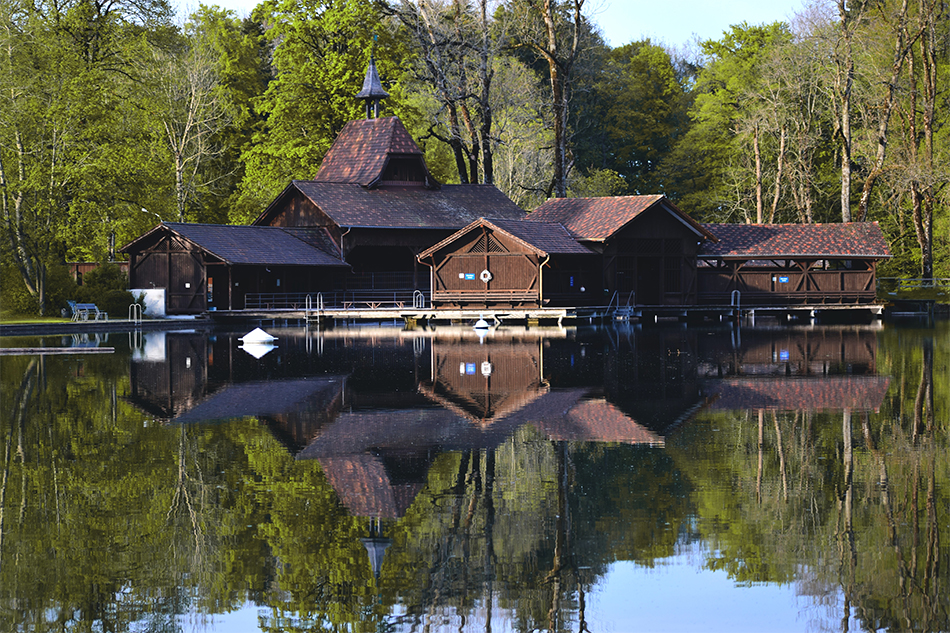 St. Gallen's ancient streets are steeped in history and ideal for history buffs. Its picturesque squares and tiny cobbled alleyways wind their way through the old town until you encounter the impressive cathedral towering above you.
The main draw is the abbey's beautiful baroque library, which houses many books dating back to medieval times. St. Gallen, a cultured seat of learning, is set among roving green hills, with mountains in the distance.
9. Bellinzona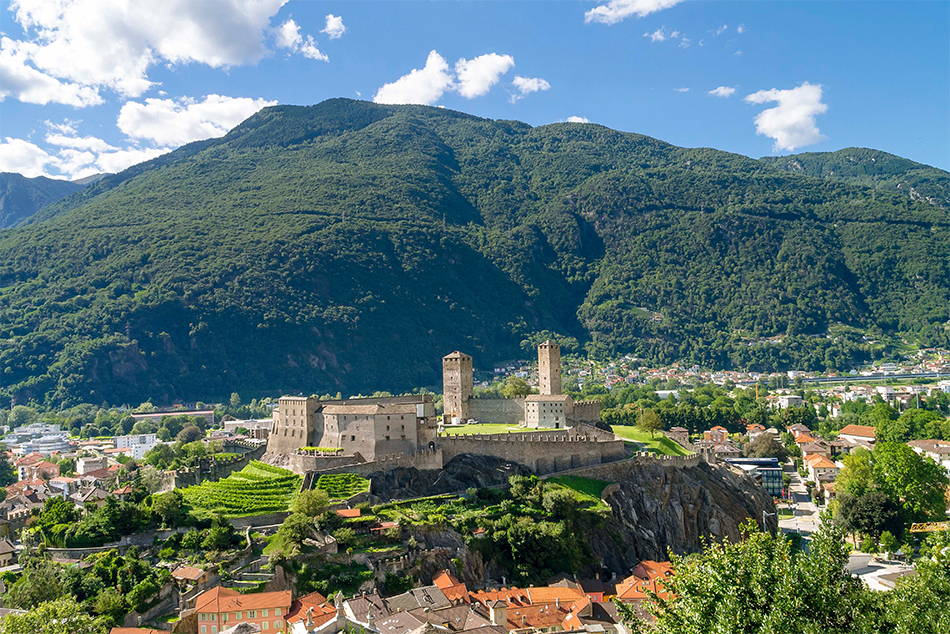 With three medieval fortresses lying around this city and its beautiful location at the point where several valleys join, it is somewhat surprising that Bellinzona´s wealth of attractions receive relatively few visitors.
The Old Town is a pleasure to wander around, and its twisting alleys are home to renaissance churches, homely cafes and chiming bell-towers – all of which gives Bellinzona a charming feel. Once ruled by the Italians, Swiss and Italian culture mix together in this delightful hidden gem.
10. Thun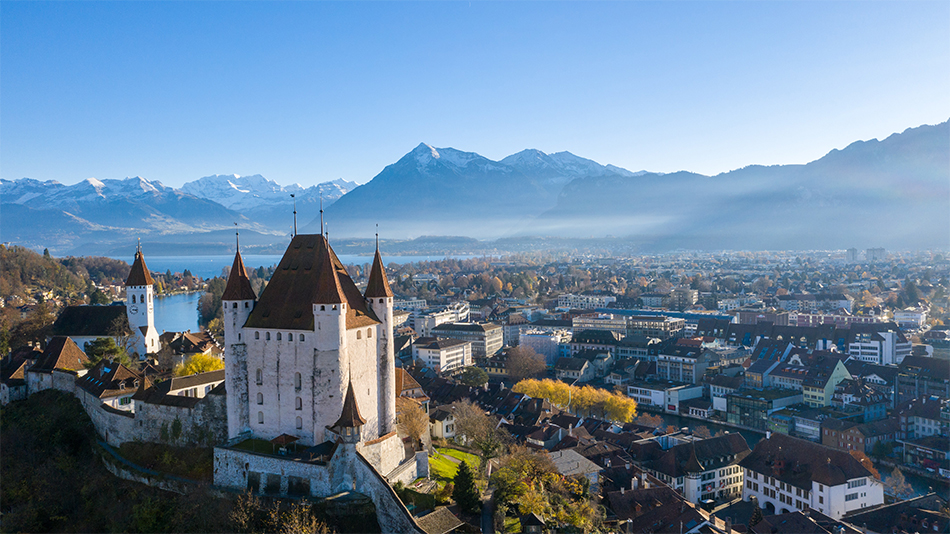 Thun, which lies along the banks of the Aare River, is surrounded by mountains and appears to be the archetypal Swiss town. Thun is a charming place to wander around, with a domineering castle overlooking the city, old buildings lining the riverside, and cafes along the waterfront. The city has a certain energy to it, and its streets are dotted with unique artisanal shops.