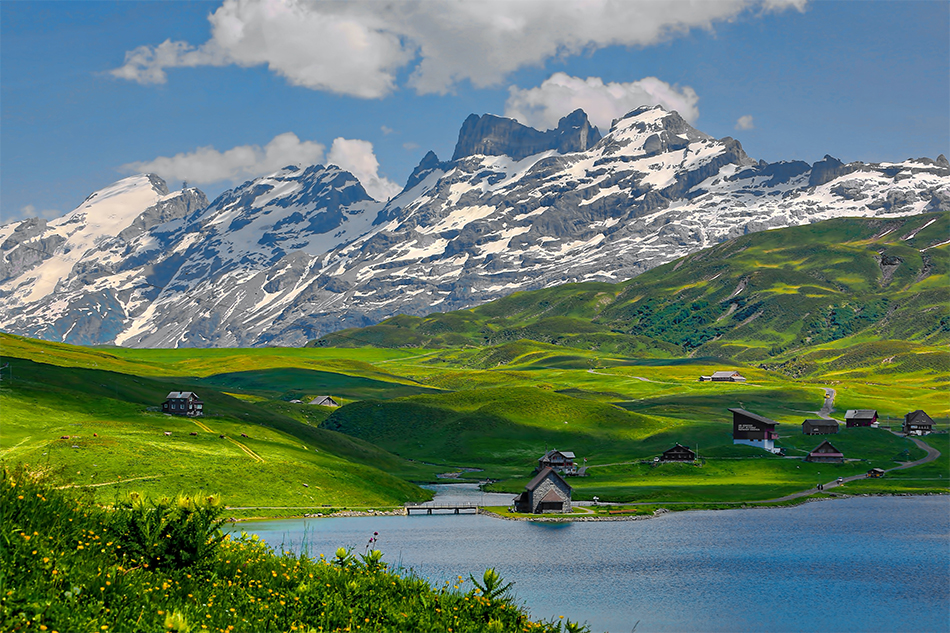 10 Most Scenic Small Towns in Switzerland
Switzerland is a giant postcard in the making. Beautiful rough mountain views accented by charming settlements hugging valley bottoms may be seen from border to border. Hikers will love it in the summer, and skiers will love it in the winter.
Small towns, which serve as gates to this alpine wonderland, are the greatest locations to visit in Switzerland. However, before departing for unknown lands, spend some time in these delightful Swiss towns.
1. Andermatt

Andermatt is a hamlet in the Alps located in a valley where eight mountain passes meet. It is the largest of these passes, and it resembles a bucolic gem. Andermatt, located in the heart of the Gotthard Massif, is as gorgeous as they come in Switzerland.
You may explore this magnificent region on a steam railway, in a five-horse pulled post carriage, or on your own two feet. Andermatt's winter skiing is likely its most well-known feature, with lifts connecting the resort to Gemsstock and Natschen.
2.Sion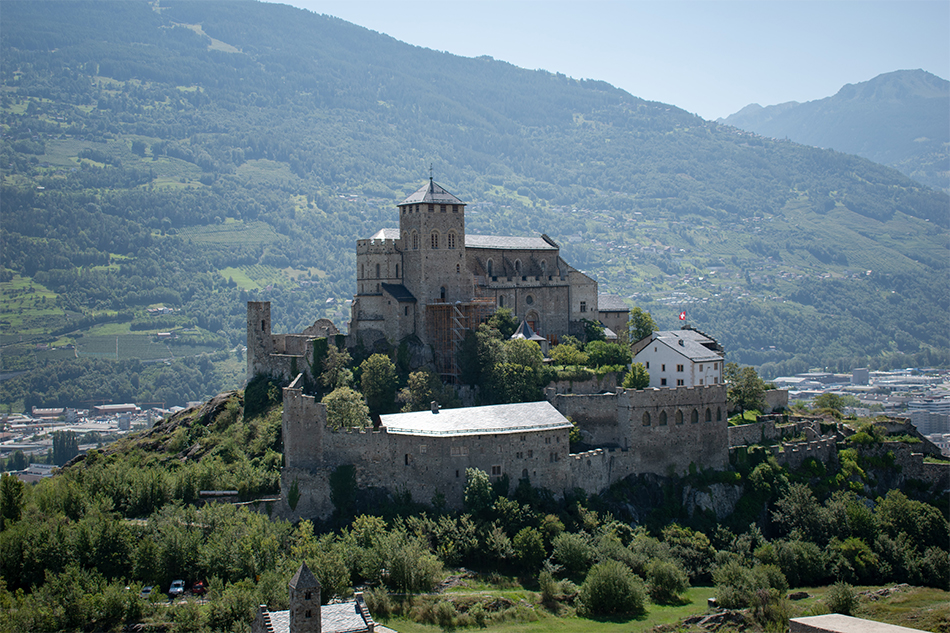 Sion, with a population of 34,000 people, isn't quite a little town unless you include the small-town charm it exudes. It is the capital of Valais and serves as a gateway to the canton's smaller communities. The sun, mountains, and castles of Sion are well-known.
The Castle of Valeria and Castle Tourbillon are two castles perched on a ridge overlooking one of Switzerland's oldest cities. Sion offers a charming Old Town where you may relax at a café while sipping Fendant, a local white wine.
3.Spiez

The village of Spiez is located on the banks of Lake Thun, surrounded by vineyards and woodlands. Spiez is most renowned for its medieval castle and its 1,000-year-old Early Romanesque church, which has a population of 12,000 people.
The castle, which now houses a museum, could be mistaken for a massive white chalet if it weren't for the enormous stone tower. A trip to the castle is frequently combined with a boat on Lake Thun. End your day with a glass of Spiezer, a locally produced wine, after a day of trekking or fishing.
4.Soglio

Another little Swiss town with a spectacular landscape is Soglio. In the summer, wildflowers bloom on hillsides, and snow-capped mountains dominate the skyline. Scoglio's main feature, the Church of San Lorenzo, with its bell tower towering above the hamlet, overlooks this breathtaking environment.
With its Mediterranean air and giant sequoia trees, wander the small cobblestone alleyways to the Palazzo Solis, now a hotel. Take advantage of the peace and quiet that this small community provides, especially if you're hiking the Bergell route or through the chestnut forest
5.Morcote

Morcote is similar to other tiny Swiss towns in that it is picturesque. This little hamlet of 771, though, takes things a step farther. Morcote, on the banks of Lake Lugano, was chosen Switzerland's most beautiful village in 2016.
The settlement is known for its architecture, which includes a Middle Ages arcade. Houses from the 16th century may also be found, as well as the 13th-century church of Santa Maria del Sasso. The Botanical and Art Park, with its exhibits of flora and artworks, is well worth a visit.
6.Interlaken

Interlaken is the gateway to the Bernese Alps' alpine communities, but it's well worth a visit on its own. Since the early 1800s, when landscape artists such as Franz Konig gave inspiration via their paintings, it has been a tourist attraction.
Visitors came for the spa treatments and to breathe in the clean mountain air back then. The music events in Interlaken are well-known. You'll want to enjoy a pleasant paddle boat tour on one (or both) of the lakes because it's positioned on them.
7.Wengen

Wengen, in central Switzerland, may only have 1,300 permanent residents, but the throngs would have you believe otherwise. In the summer, 5,000 people visit to trek the 310 miles of trails, while 10,000 people visit in the winter for skiing.
Wengen is a popular ski racing location. Historic residences from the Belle Epoque era may be found in this vacation destination. Be on the watch for climbers attempting to ascend the north face of the Eiger mountain as you travel by train to Wengen.
8.Stein am Rhein

While many people come to Stein am Rhein to see the beauty – the hamlet is located on Lake Constance – many more come to see the village's distinctive architecture. The Old Town's well-preserved half-timbered buildings are complemented with ornately adorned and colorful facades.
Stein am Rhein was formerly a Roman fortification, but the community now has a number of noteworthy structures. There's an early church dedicated to St. John the Baptist, a monastery devoted to St.
9. Guarda
Guarda is another small Swiss town known for its ancient architecture, particularly colorfully painted 17th-century residences. It's dubbed a Schellenursli village after a character from a children's book of the same name.
There's even a trail called Schellenursli that's great for families to hike. If the winter blues come to you, you may partake in Guarda's old practice of chasing winter away with cowbells. A customized app that explains what Guarda is all about might help you navigate the community.
10. Zermatt

Zermatt is a well-known ski and mountaineering resort in Switzerland, which is understandable given that it is located at the base of the Matterhorn, one of the country's highest peaks. If you want to combine elegance and luxury with your outdoor activities, Zermatt is the place to go.
Despite its proximity to the Italian border, Zermatt people are more likely to speak German. For stunning views of the famous Matterhorn, walk or take a cable car into the Alps.