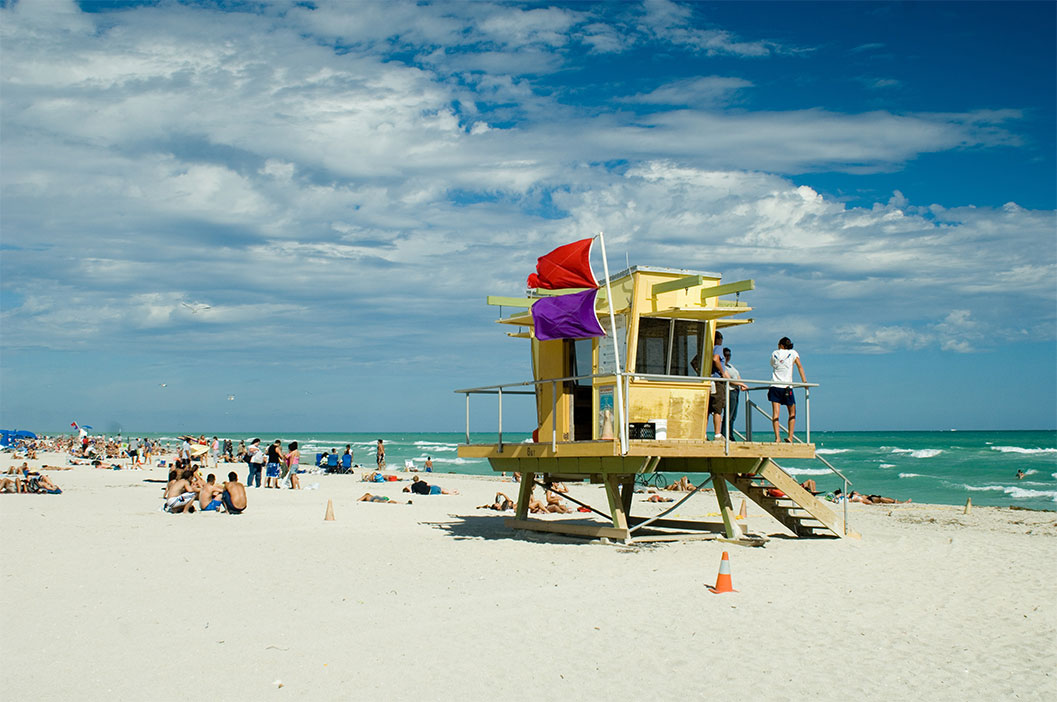 Experience Florida's Most Beautiful Beaches
Florida is known as the "Sunshine State" and is a popular place to visit; because it borders the Atlantic Ocean and the Gulf of Mexico, has a large number of stunning beaches and charming cities, and a large number of activities in these natural parks and beautiful beaches add to the vacation atmosphere in Florida, where many of the beaches are world-class and offer many tourists the conditions to visit. Here are a few of the beaches that Florida is famous for.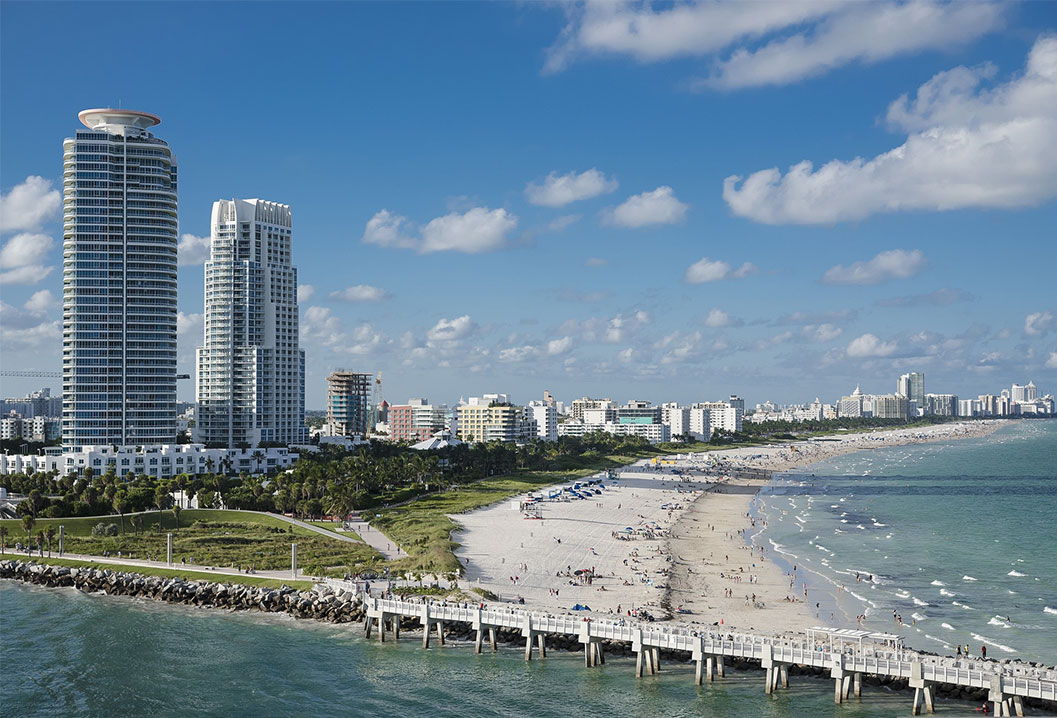 South Beach, located at the southern end of Miami Beach, is the area's most well-known and popular beach. It has clear blue waters, soft sandy beaches, and a luxurious beach resort atmosphere that will make you fall even more in love with it. You can soak up the sun, lie on the warm sand, forget your worries, and simply enjoy the beauty of the location, or you can play barefoot beach volleyball with friends on the silvery-white sand or jump on a speedboat and fly through the spinning ocean. It's also a popular vacation spot for celebrities, so you might run into some of them if you're lucky.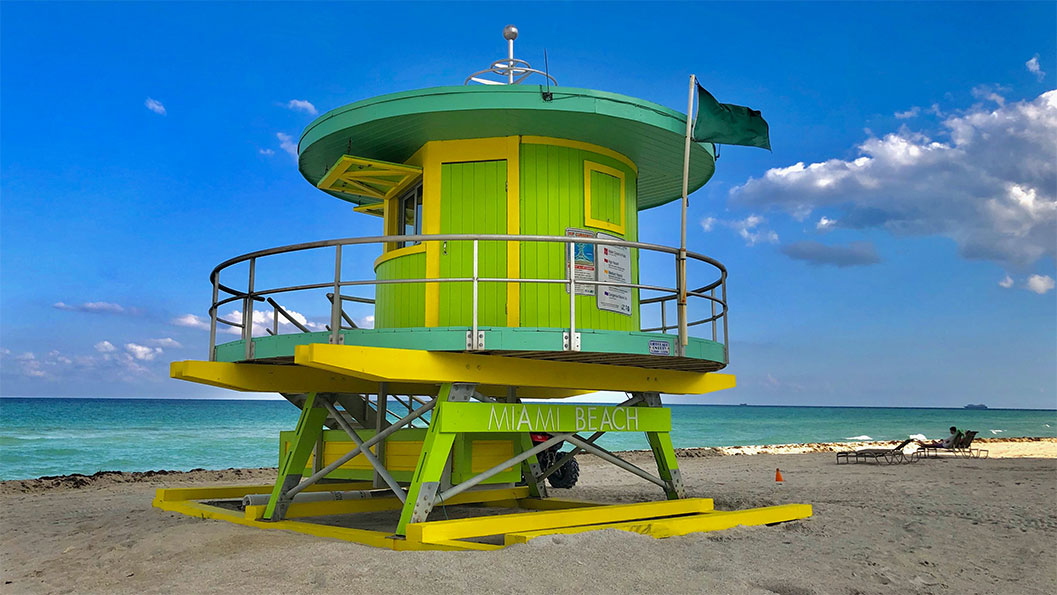 2. Siesta Beach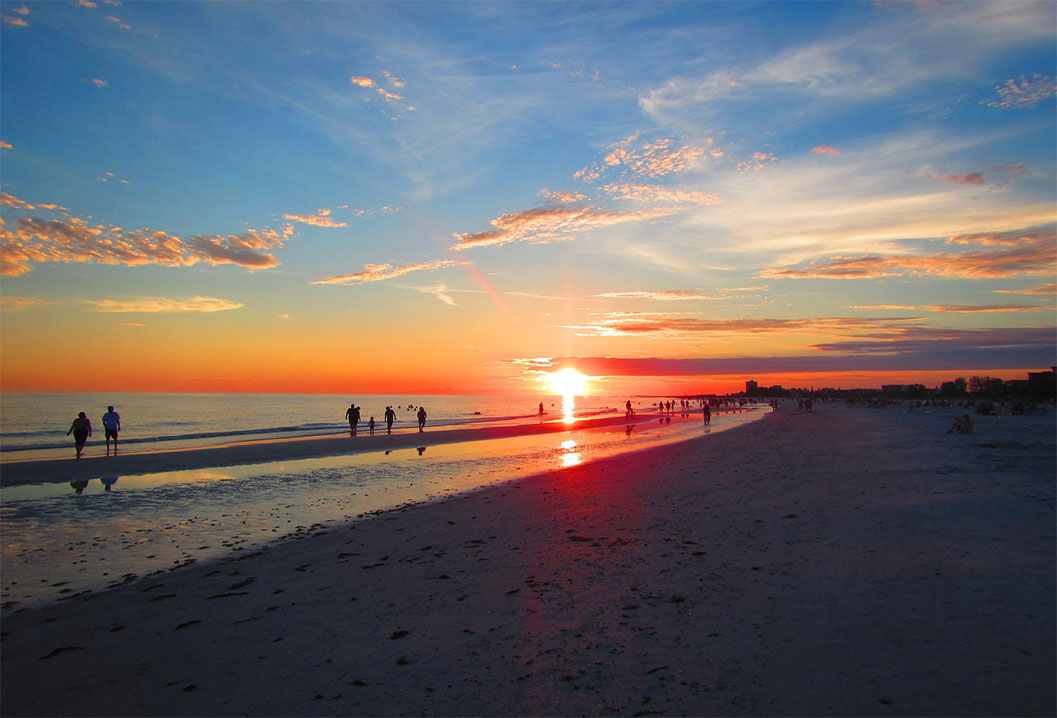 Siesta Beach has the best white powder sand in the world and the most natural scenery and is also known as one of the most beautiful beaches in the world. You will see various colors of rocks and white sand on the beach, and it is a good choice to lie here to sunbathe or experience water sports. After a good time, you can wander around Siesta Island and find many fine restaurants, bars, and hotels, and at dusk, you can experience the most beautiful sunset. And for those who come here for the first time, spending some time experiencing the nightlife is another way to relax.
3. Fort Lauderdale Beach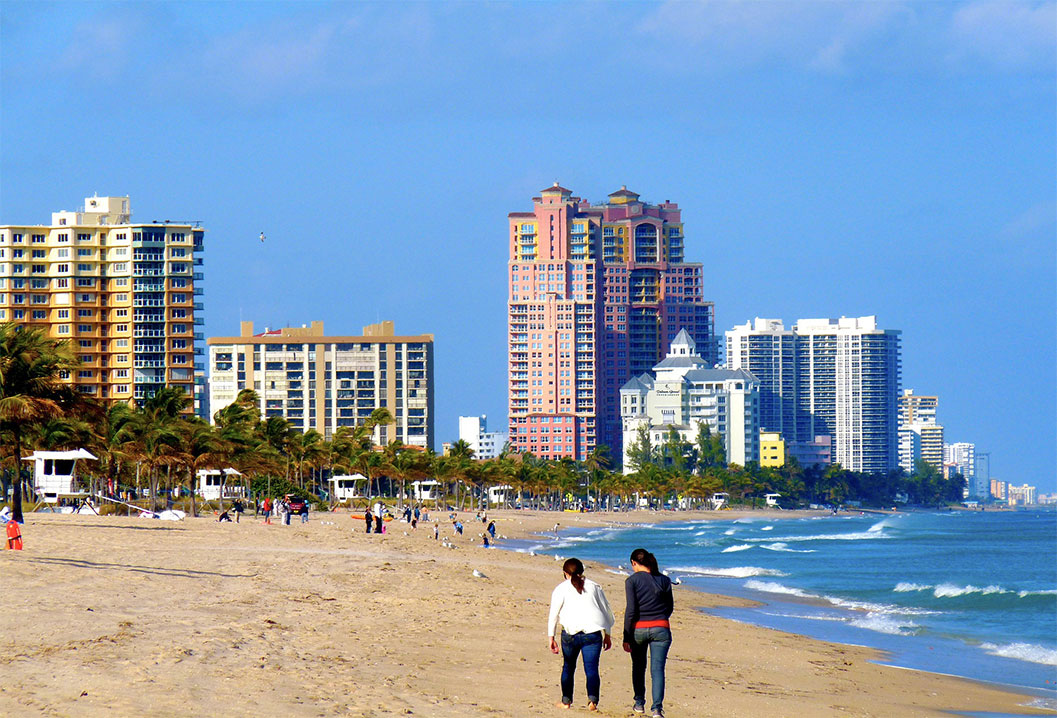 Fort Lauderdale Beach is famous for its long and beautiful coastline. Next to the beautiful and spectacular coastline, you can find many hotels, restaurants, and bars with a very strong resort atmosphere. An abundance of water sports like snorkeling and scuba diving attracts tourists and locals to the area. There is also a lot of nightlife and entertainment for locals and tourists to enjoy, you will feel free and relaxed here.
4. Clearwater Beach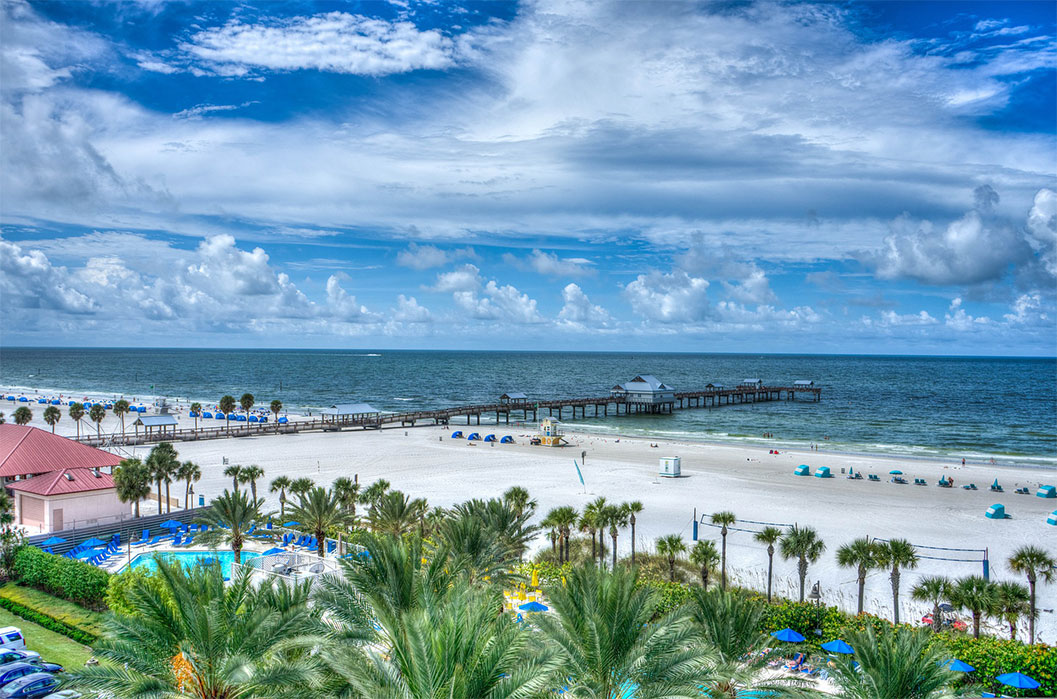 Clearwater Beach, located in the Gulf of Mexico, is one of the most spectacular beaches in Florida. The white sand here is very comfortable, and walking on the beach and feeling the sea breeze will make you feel wonderful. If you like water sports, you may also want to experience the abundance of water sports here, so that you travel full of excitement. Also, this place is not very far from Pier 60, so if you want to see the most beautiful sunset, going there is the best place to watch it. At Pier 60, if you are lucky on the day you go, you can take the most beautiful sunset photos. Besides this is a beach, but unlike other places, there is a marine aquarium, which is very family-friendly, and children will not be bored when they come here, and they can also taste the delicious local food.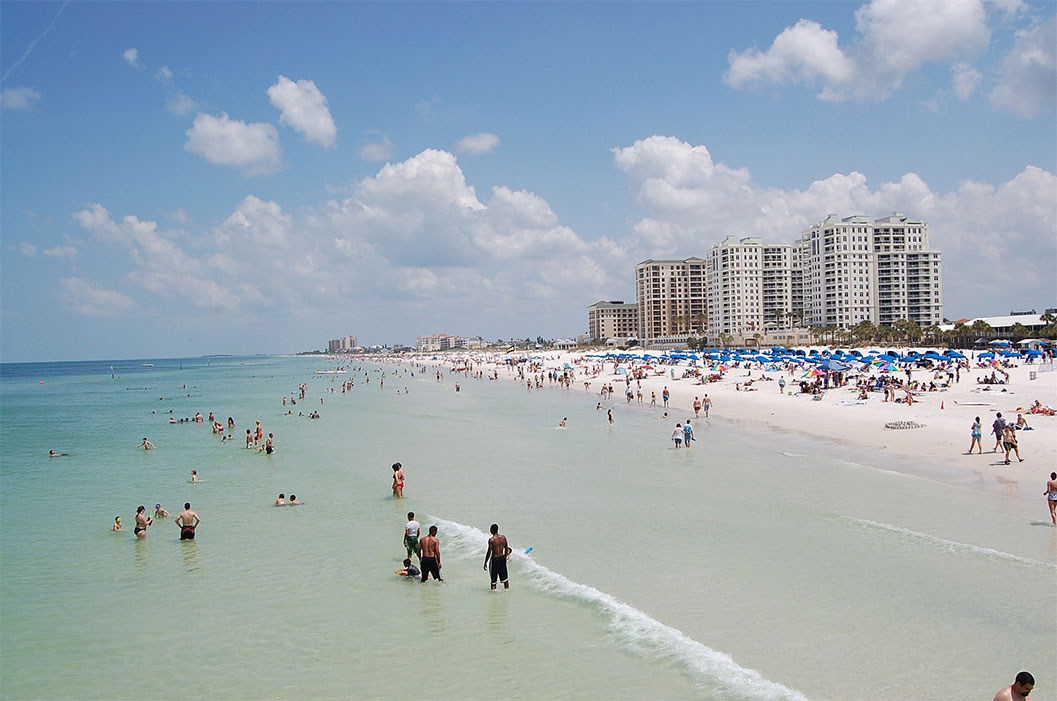 5. Pensacola Beach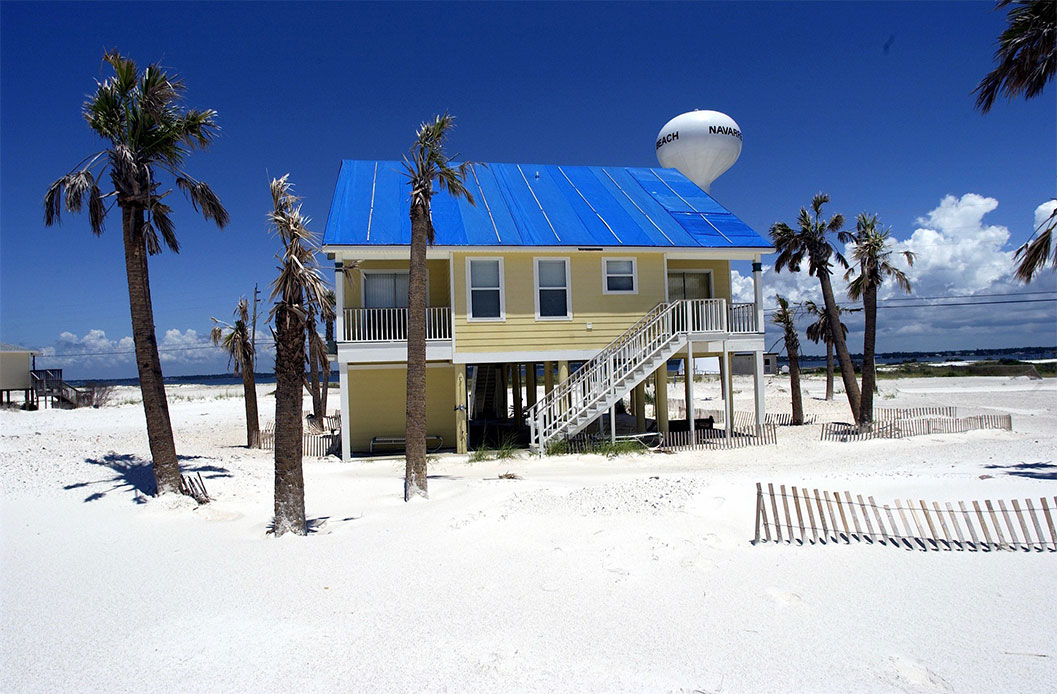 Pensacola Beach, located on a thin barrier island off the coast of mainland Florida, is also a family-friendly place. Very special and plentiful is the place where you can enjoy both a seafood feast and an abundance of water sports. For history, head to nearby Fort Pickens, the city's most popular attraction after the beach. Built in the 19th century to protect Pensacola from attack, this fort now exists as a symbol of an important historical landmark. Another attraction to visit if you've had enough of this beach is Casino Beach, as it has the most amenities as well as a lovely pier that is romantic and relaxing to stroll on and watch the sunset shine over the beach.