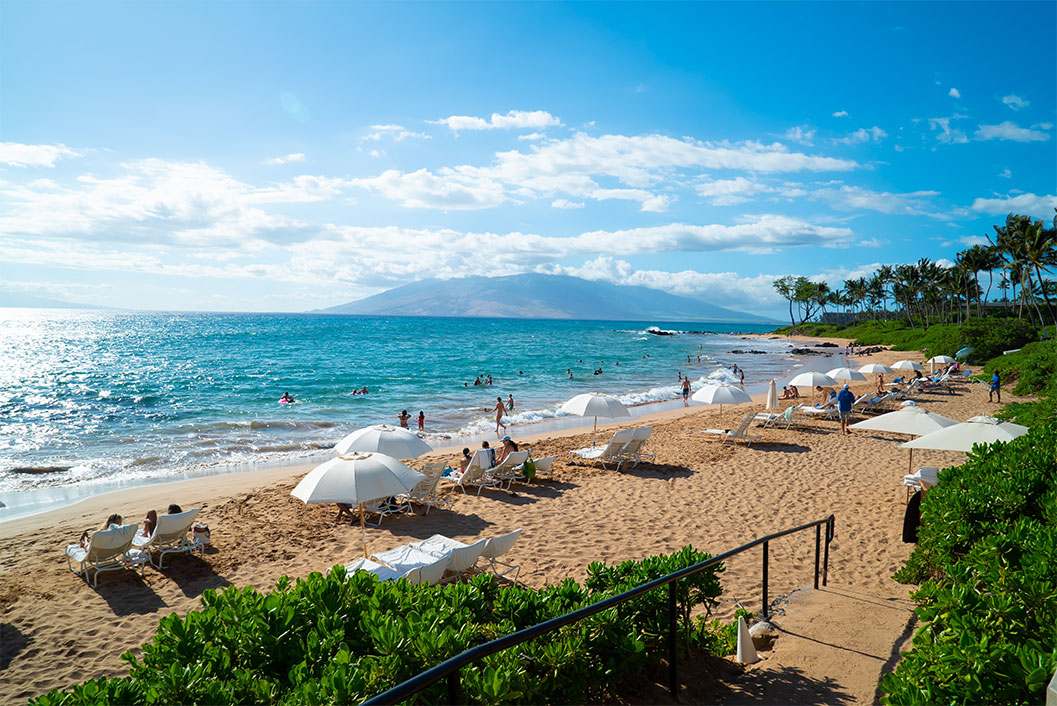 Maui, Hawaii Travel Guide
The most interesting and beautiful island in Hawaii is Maui, which is less commercial than Honolulu, less crowded, and less artificial; compared to other big islands, the landscape here is more varied and can be enjoyed.
1. Why did you come to Maui?
All year, Maui, Hawaii, is sunny and warm. The island is densely forested, with flowing waterfalls, and you can surf and swim while basking in the sun. Second, because there aren't many people here, you can enjoy a comfortable and relaxing travel environment, which is ideal for vacationers.
Not only that, but Maui Hawaii has a distinct tropical rainforest landscape. You will see two different landscapes at the same time when you see the lush green after enjoying the endless coastline and the waterfalls that you accidentally find when you walk to the end of the road.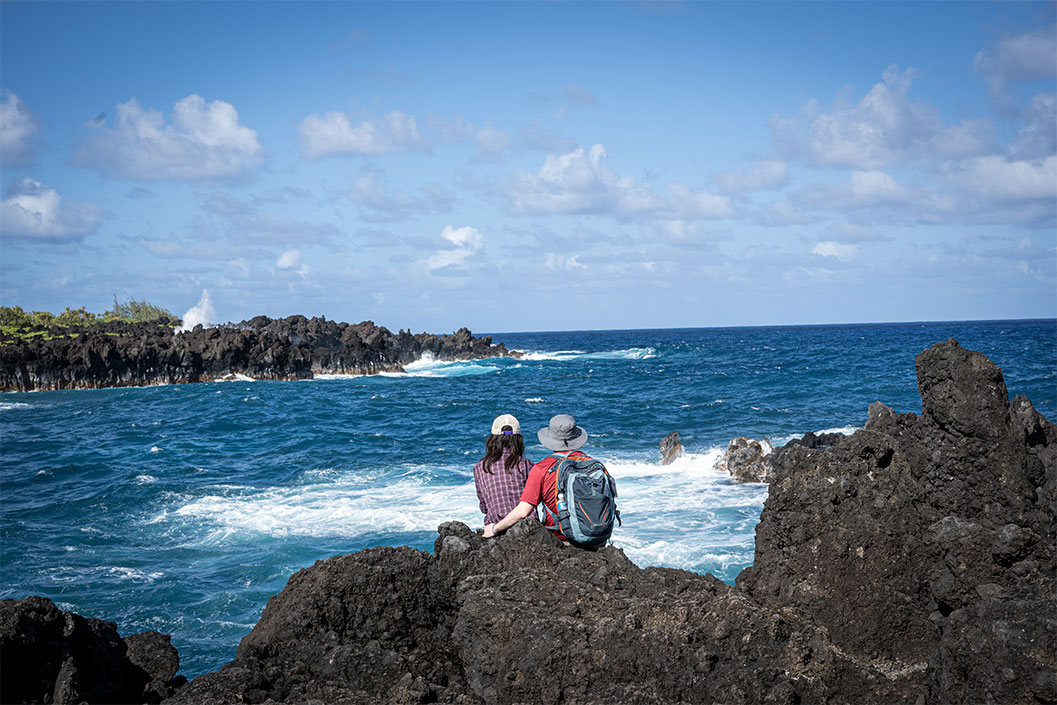 2. Maui's main attractions
Sunset in Haleakala National Park
People come to Maui to see a sunrise in Lower Haleakala National Park for a variety of reasons, including the unique volcanic landscape and the ecologically diverse topography of the subtropical rainforest area.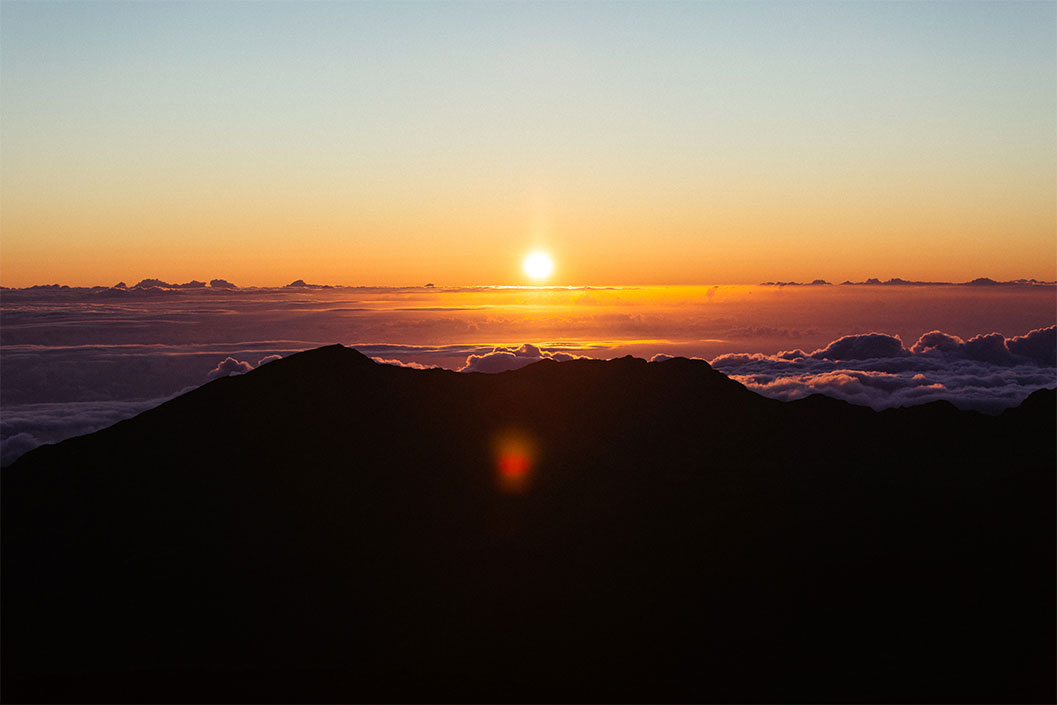 Ho'okipa Beach Park
Not only is Ho'okipa Beach Park Hawaii's most famous beach, but it is also one of the world's most famous beaches for professional surfing and windsurfing. "Ho'okipa" means "hospitality" in the ancient Hawaiian language. A visit to Ho'okipa Beach Park provides a unique view of the reefs along Maui's north coast as well as the ideal surfing location.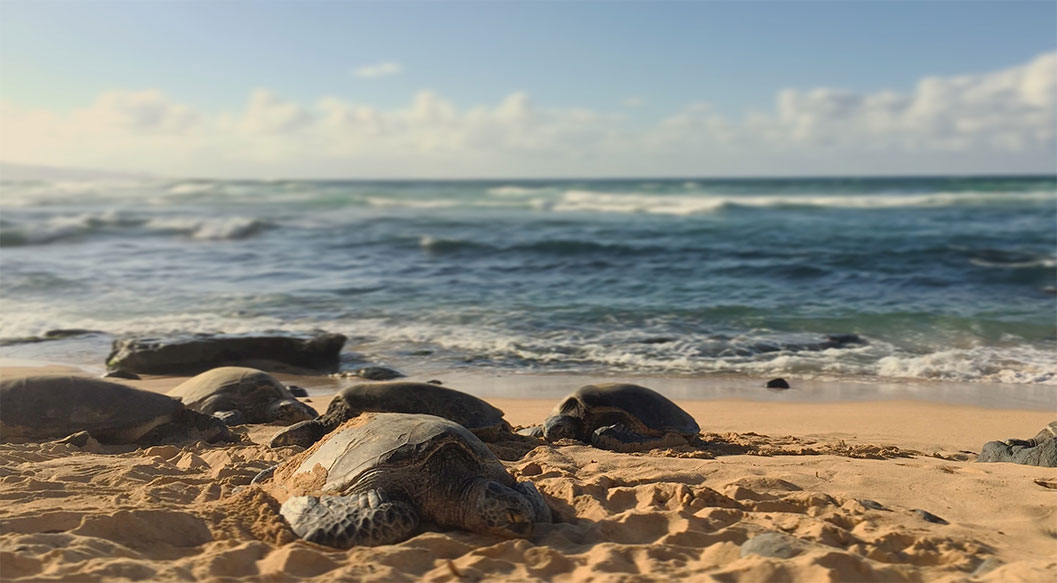 Lahaina's Banyan Tree
Lahaina's Banyan Tree, planted in 1873 to commemorate the 50th anniversary of the Protestant mission in Lahaina, now spans nearly an acre in downtown Lahaina and is the largest Banyan Tree in the United States. It is also a historical landmark in Lahaina, attracting a large number of visitors to enjoy the spectacular view, and the small square next to it is very lively.
Big Beach
Big Beach is located on over 165 acres of Makena National Park's coastline; a lovely beach for you, your family, and friends to enjoy. Not only can you play and sunbathe on the beach, but it's also a great experience to go water surfing because wakeboarding is the most popular activity at Big Beach. The beach also has three entrances and exits, a large parking lot, public restrooms, and lifeguards, so you can completely forget about it and enjoy yourself.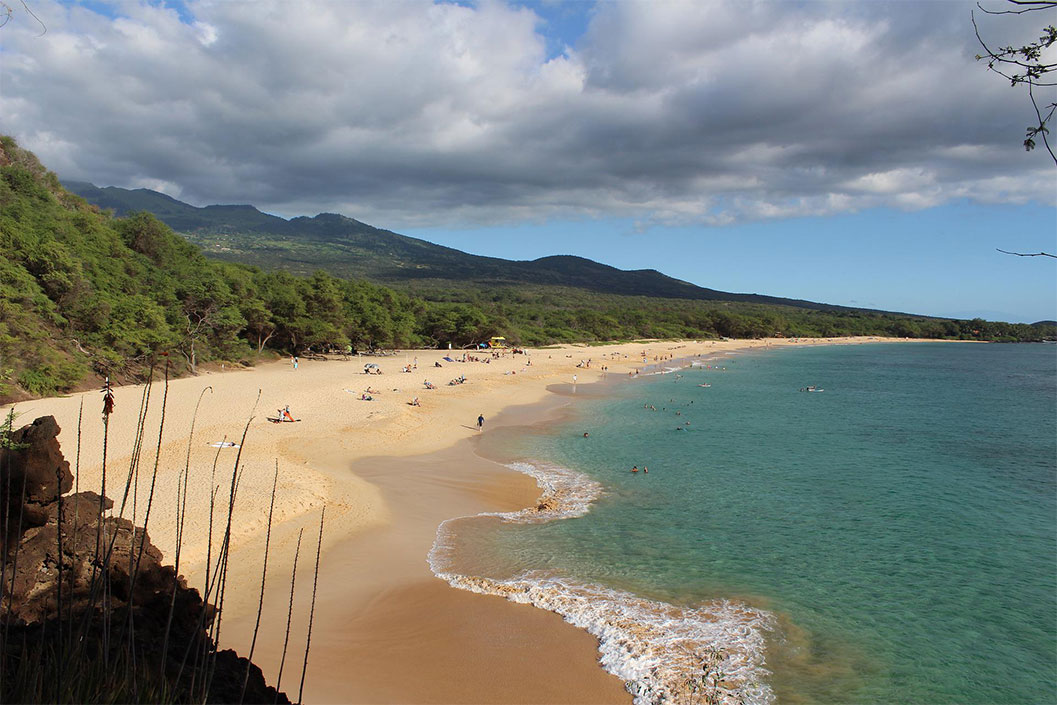 Road to Hana
After visiting the beach, you can come to Road to Hana to see the changing rainforest scenery. The best way to tour is to rent a car, and it is recommended to start from the historic town of Paya, and then through the coastline, botanical gardens, and tropical waterfalls, and along the way, you can enjoy the different rainforest scenery.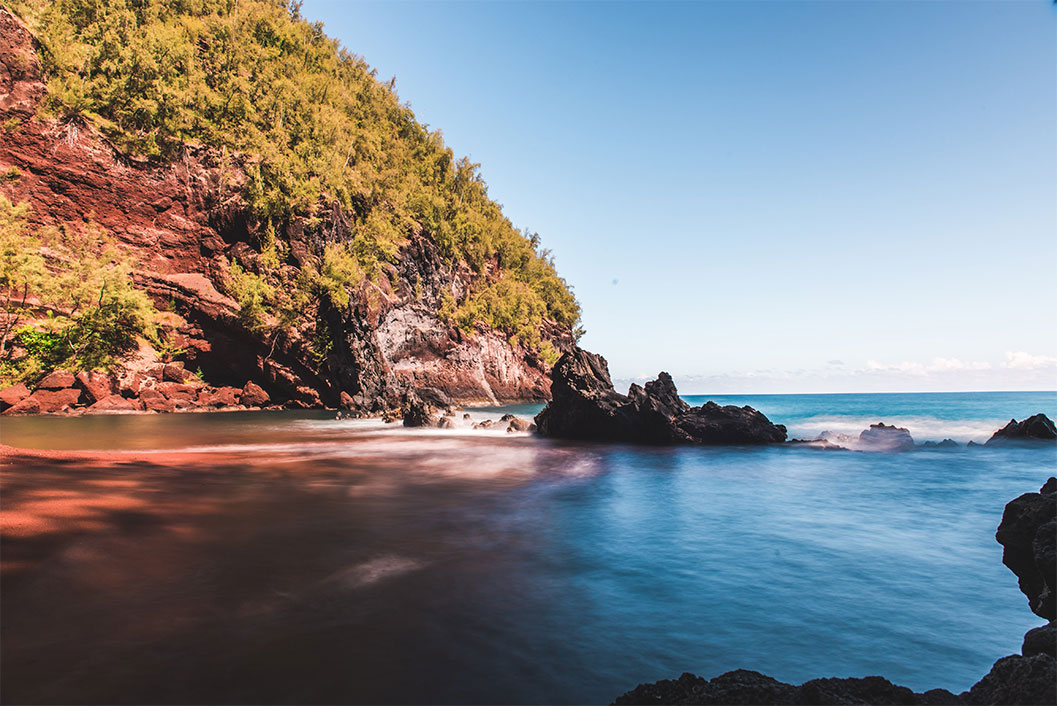 Ka'anapali Beach
Ka'anapali Beach is more relaxed and suitable for walking on the beach, playing on the sand, or going snorkeling.
3. Things to do in Maui
Of course, in addition to the stunning scenery on the island, there are numerous activities to keep you entertained throughout your journey. The road to Hana should be considered one of the most famous tours on the island due to the breathtaking scenery. If you don't want to drive, there are numerous tour companies that offer this route, all of which can be found locally. There are also numerous enjoyable activities available; here are some suggestions.
Maui Arts & Cultural Center
At the Maui Arts and Cultural Center, you can learn about local culture, visit the art gallery, see a concert at the Castle Theatre, and enjoy a show and entertainment that are all well worth seeing!
Turtle Reef Kayak Tour
There is another highly recommended experience to try Kayak. When you join this canoe tour, you can choose to swim or snorkel to explore the tropical underwater world and get close to the fish and marine life, including everyone's favorite endangered green sea turtles.
4. Maui's Food
A visit to Hawaii is not complete without a visit to a Luau. Most Luaus restaurants serve buffet-style dinners that typically include pork, flavored chicken, fish, steak, and a variety of side dishes and salads. An open bar, sodas, teas, juices, and coffees are available in the beverage area. Maui Luaus are frequently held on the beach, providing the ideal opportunity to enjoy a romantic sunset view while also providing a visual and sensory experience.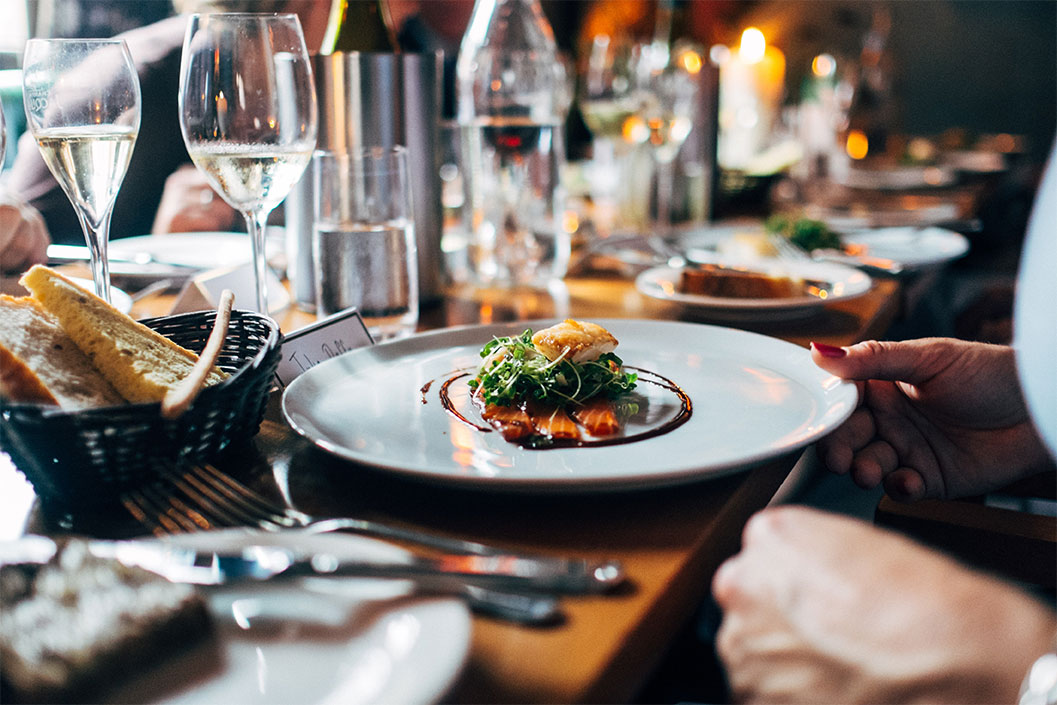 Lahaina Grill has previously been named one of Maui's top restaurants. At Lahaina Grill, enjoy grilled escargot, sautéed foie gras, Wagyu beef ravioli, tomato salad, homemade meatballs, and tempting desserts that are perfect and enjoyable when paired with a glass of wine.
5. Maui Hotel
There are many convenient hotels on Maui that have their beaches, and if your family wants to cook or do something else, you can also look for a whole house for rent with a kitchen and several rooms. To find a whole house for rent, we recommend using HomeAway or Airbnb.